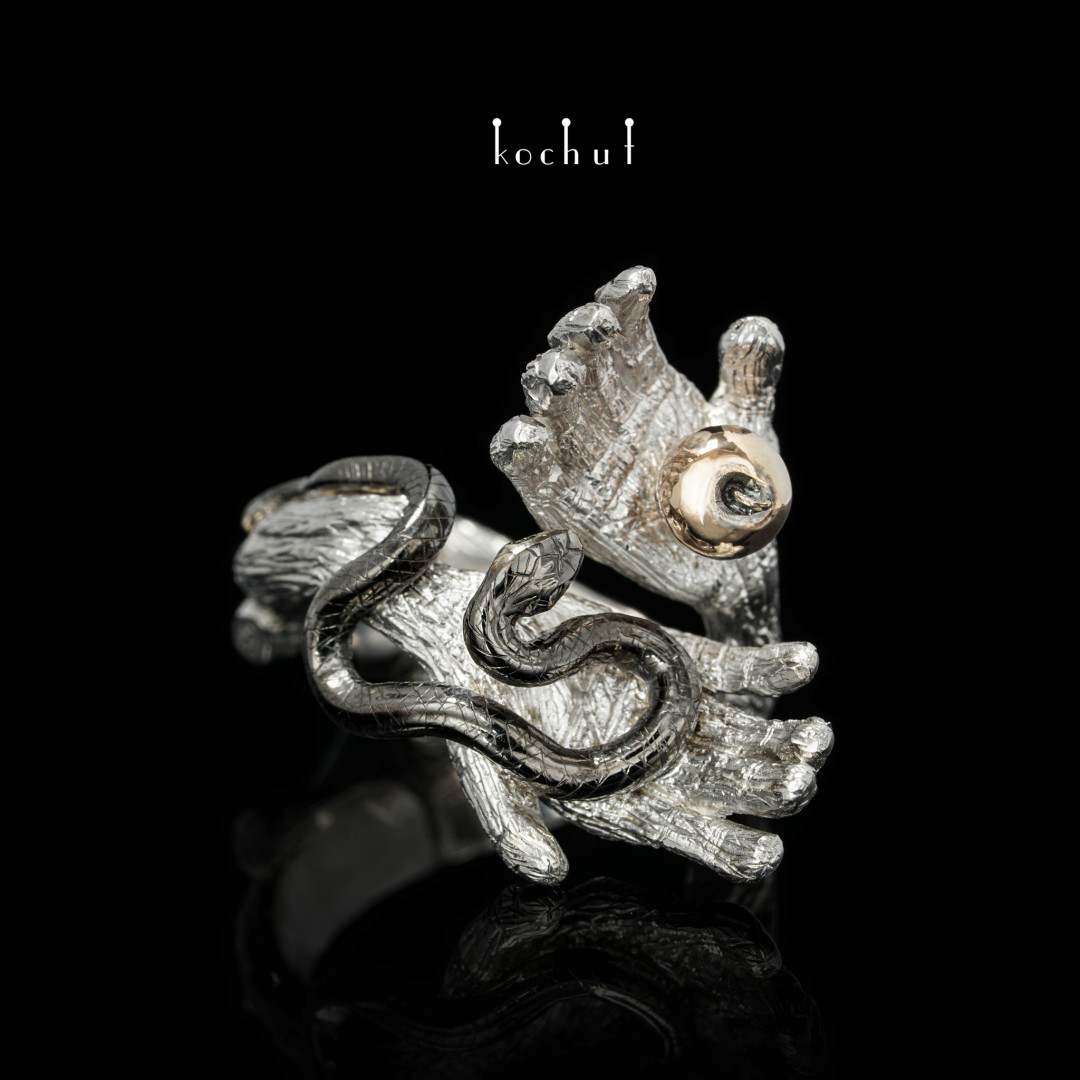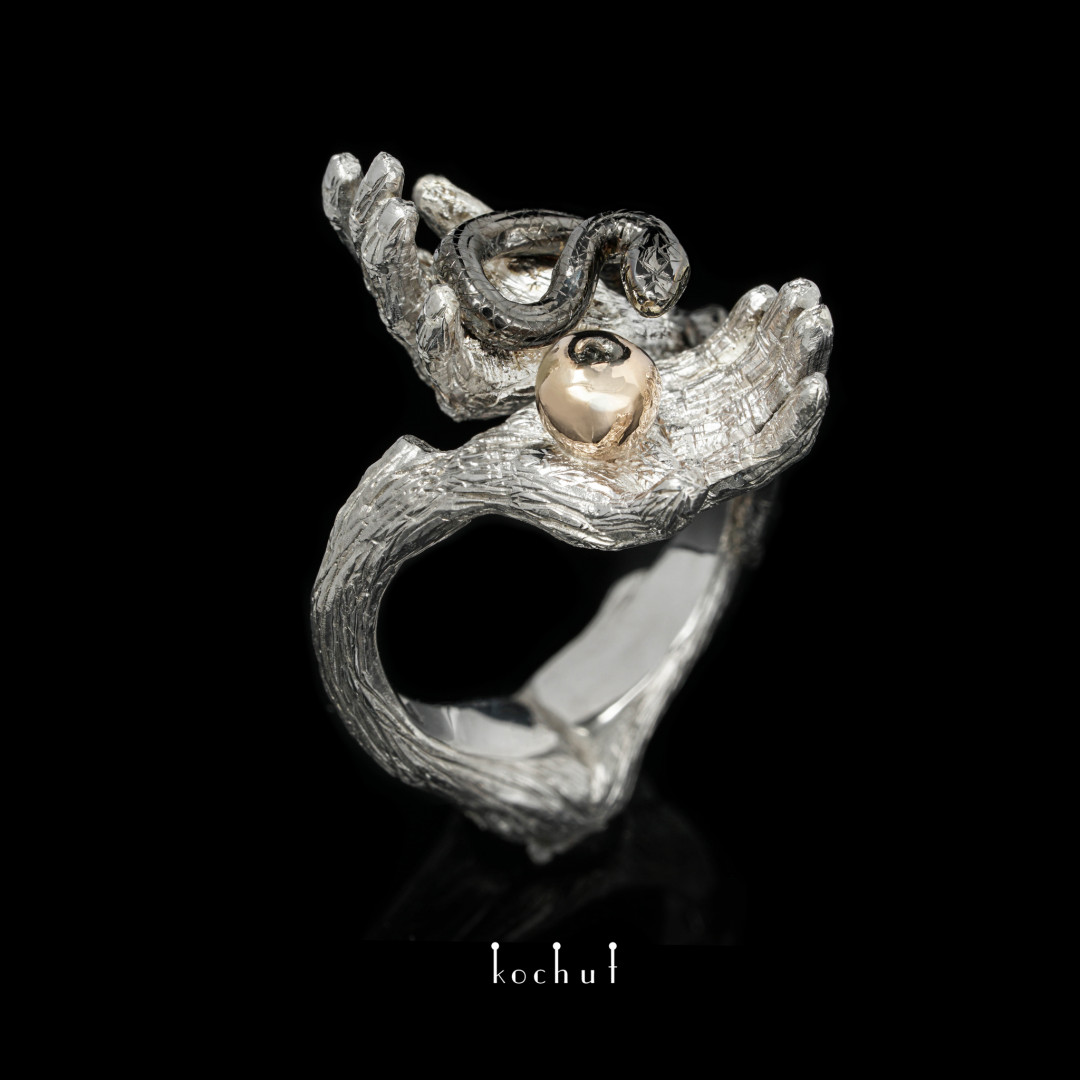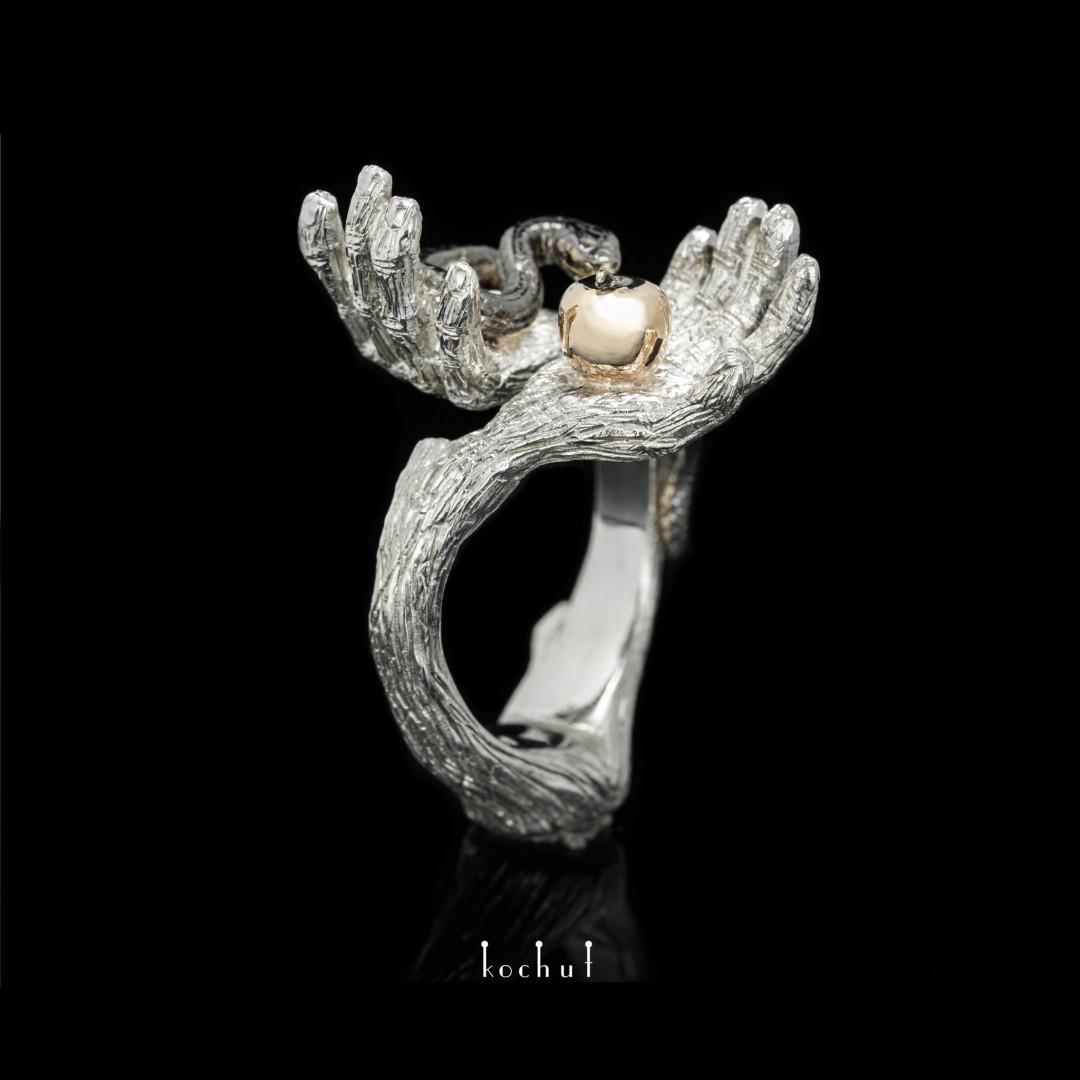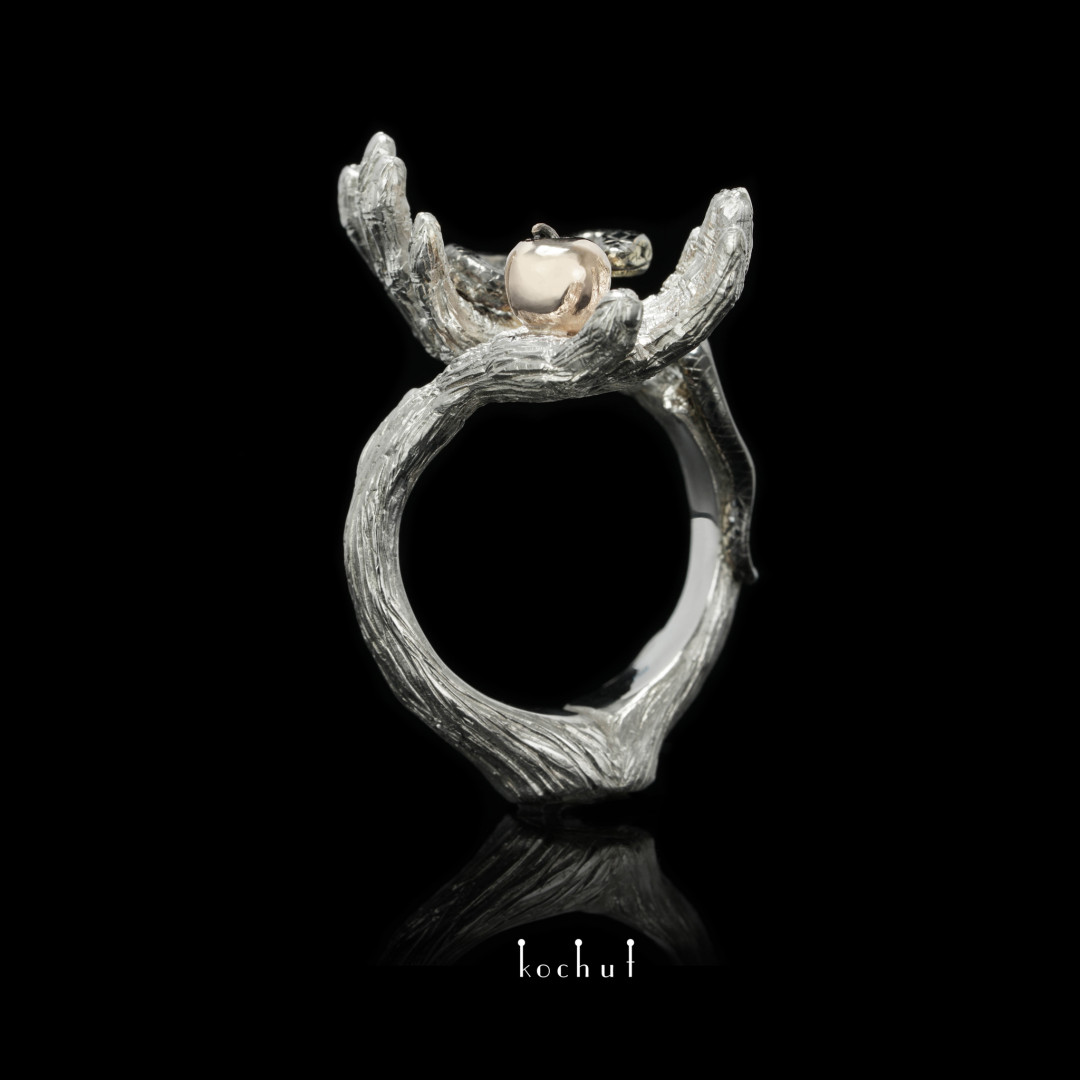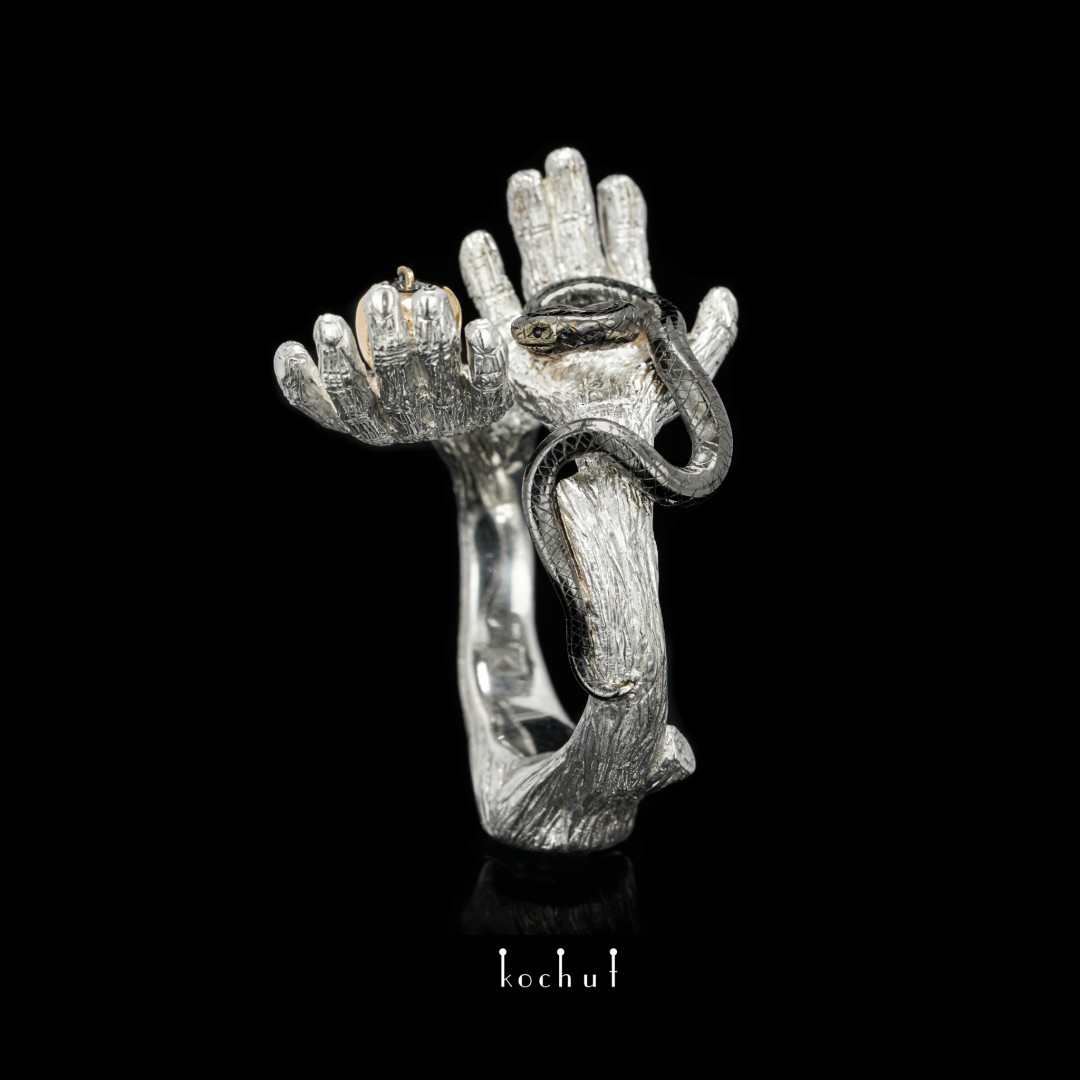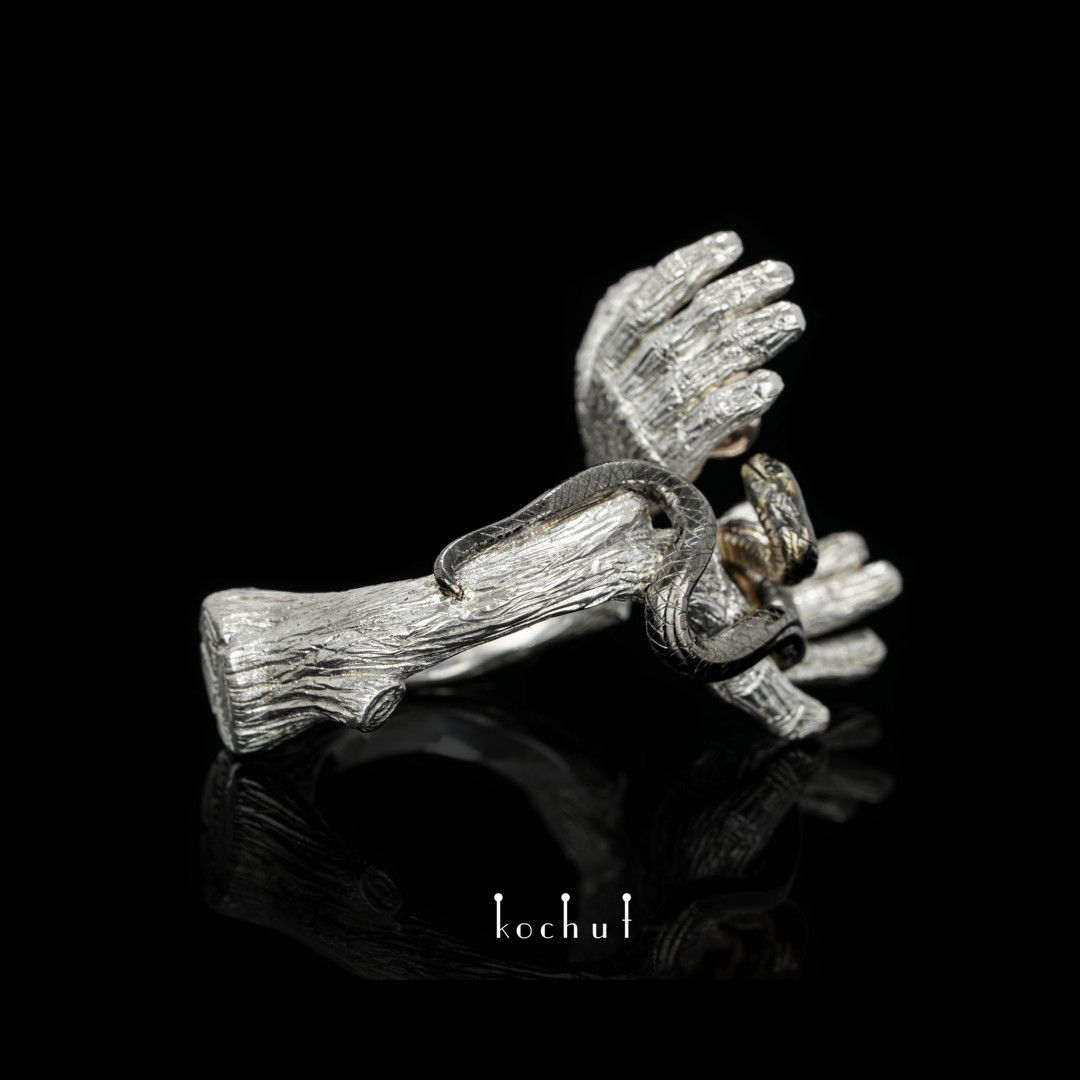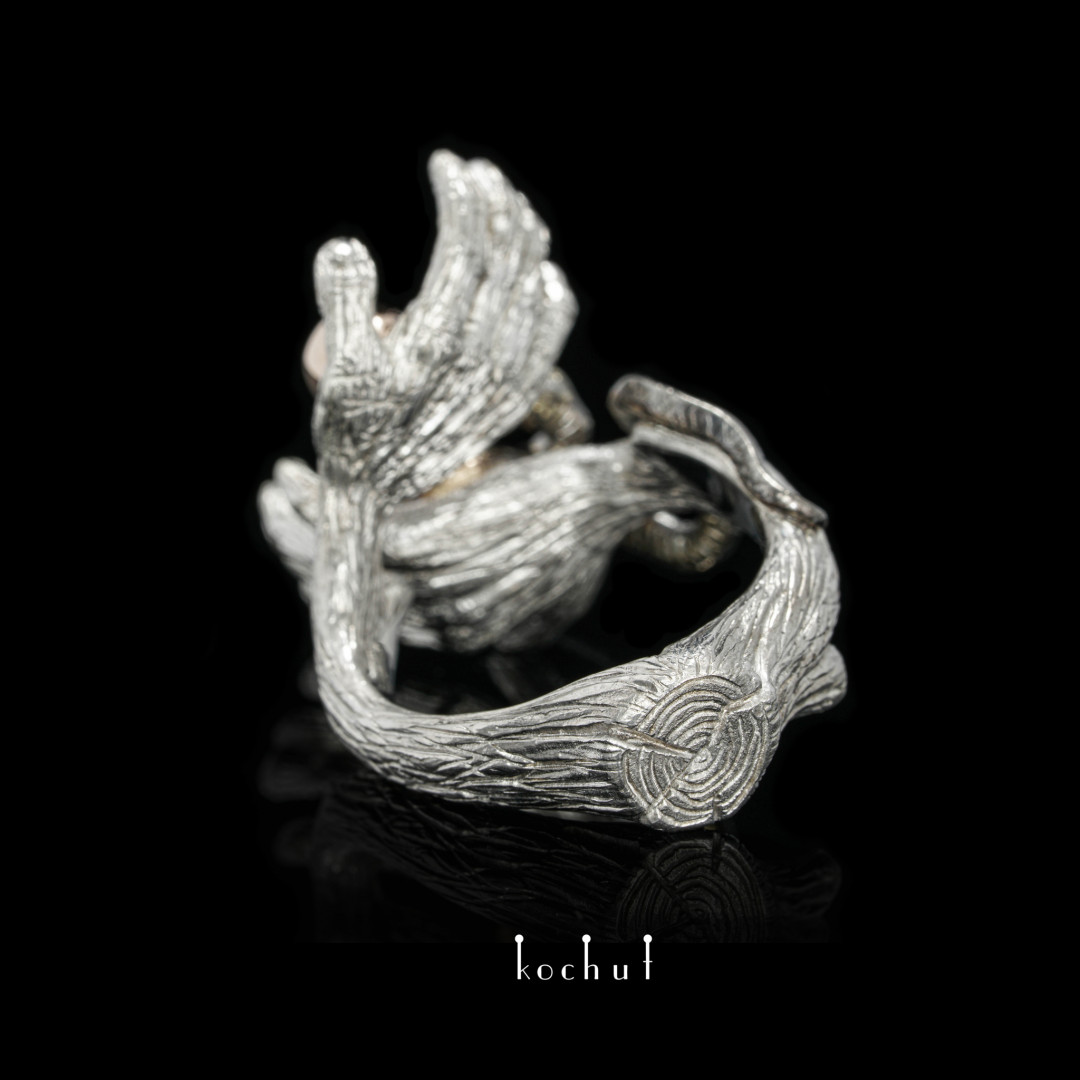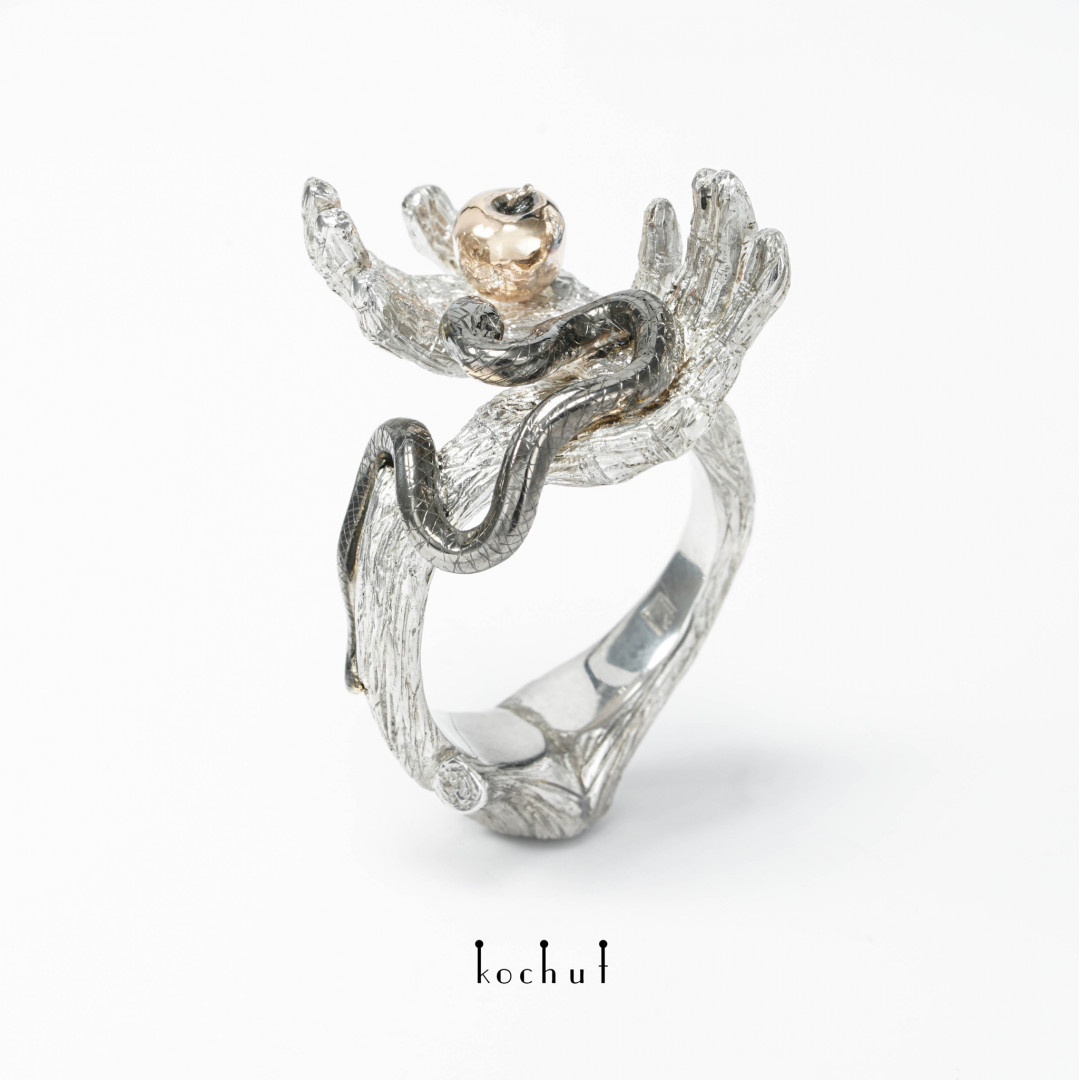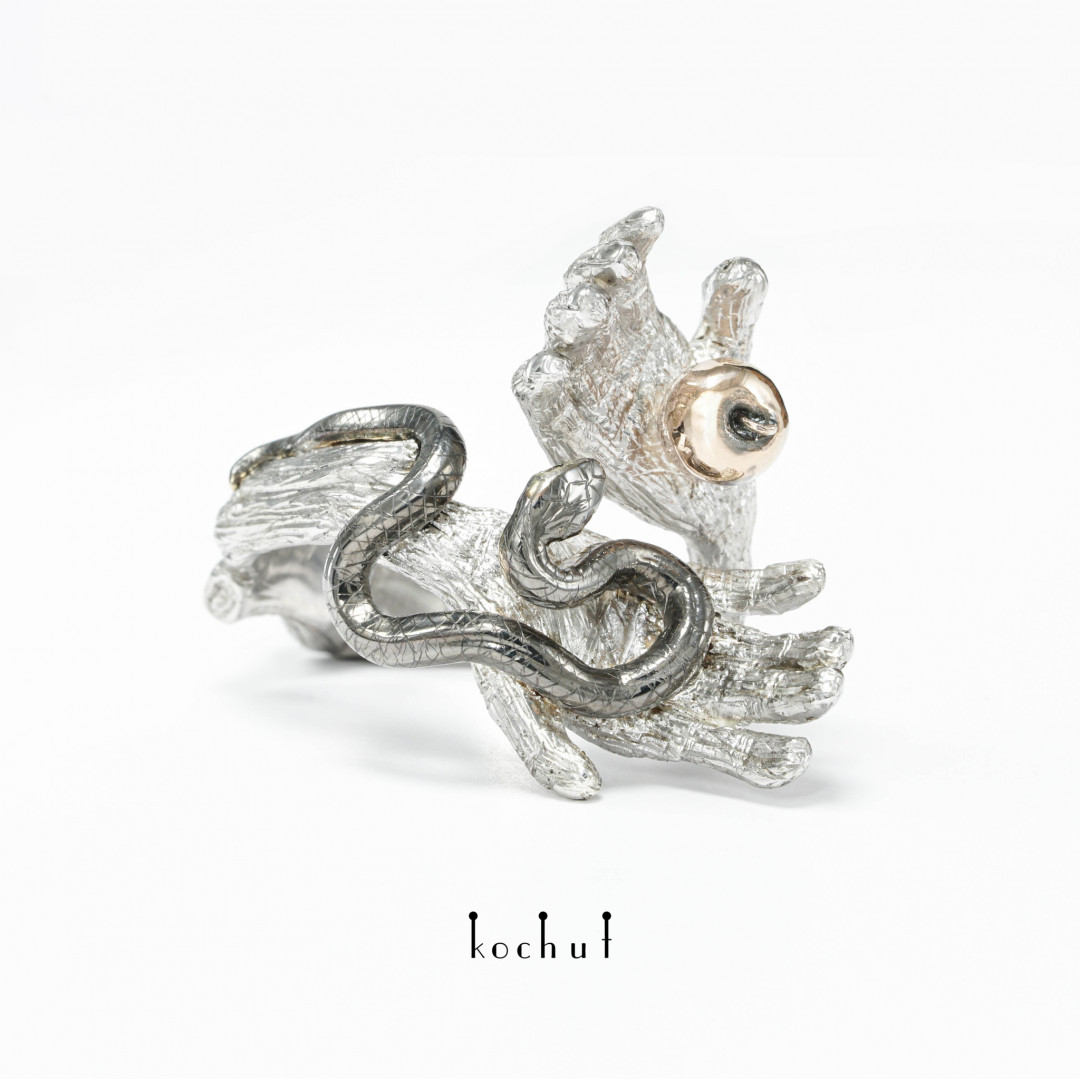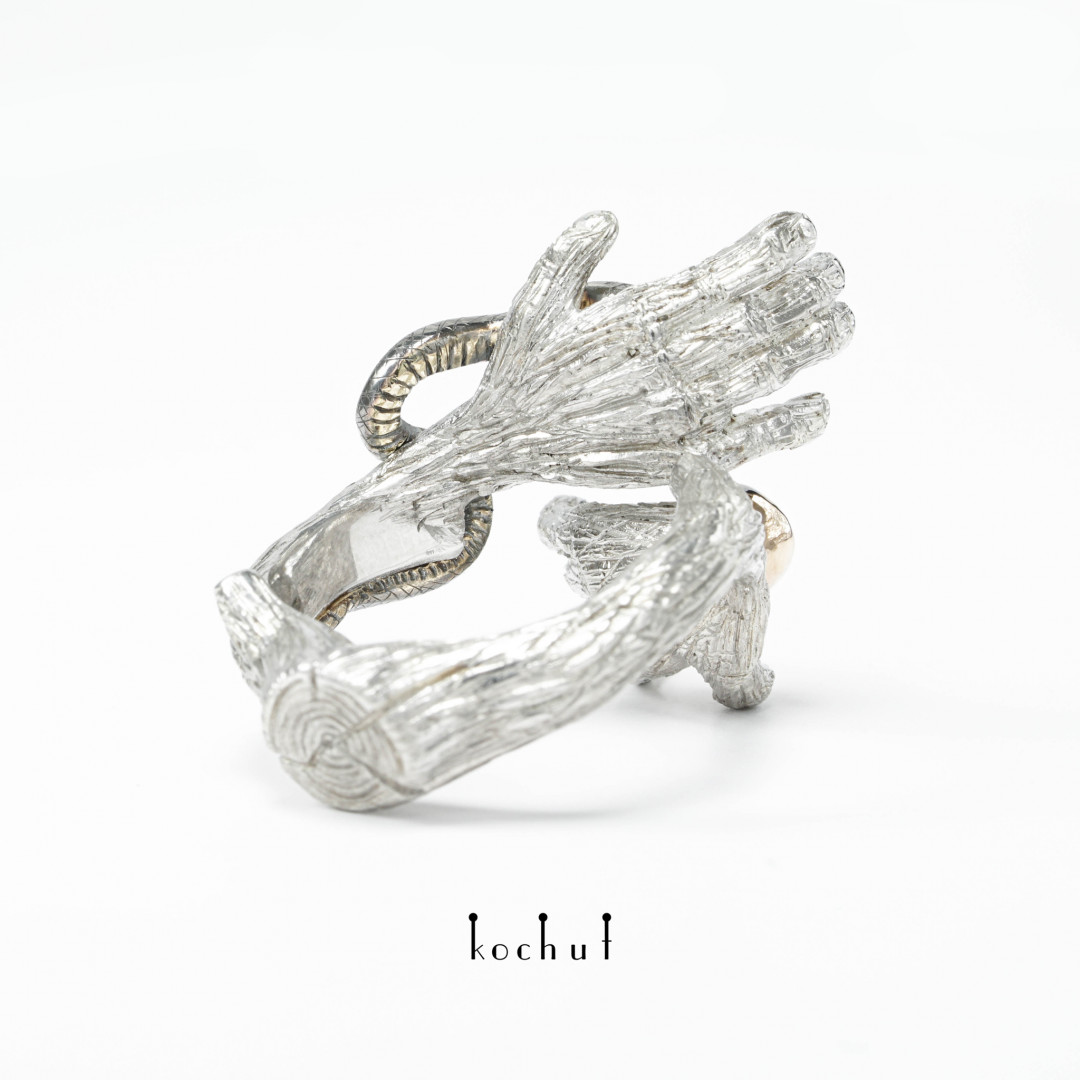 Ring «Forbidden Fruit». Yellow and red gold, silver, white and black rhodium
Characteristics
Metal: Yellow and red 14K gold, sterling silver
Plating: White and black rhodium
Description
Do you remember?... It was like a dream from heaven itself. Before us, a choice and the vast expanse of eternity, or at least it seemed that way. The sweetness of passion tipped the scales against dry rationality and logic and we dissolved into our feelings. They atoned for their sins every time they touched one another.
You believed in me. We were haunted by the tortuous implications of the choice, but our togetherness was an acidic poison that cleansed our veins before it became fatal. Was it good or evil? Harmony or self-sacrifice?
My hands selfishly grasped for the forbidden fruit — the fruit of your soul — and we departed together into oblivion.
The first impression is the most tempting of them all, and this is always the case when we combine red and yellow gold on top of a silver frame. Perfection manifests at the very instant when all the pieces of a puzzle are assembled to reveal the final picture. This is your one-of-a-kind jewellery, resembling a mechanism with a host of exquisite components, all of equal importance — very much like life itself.