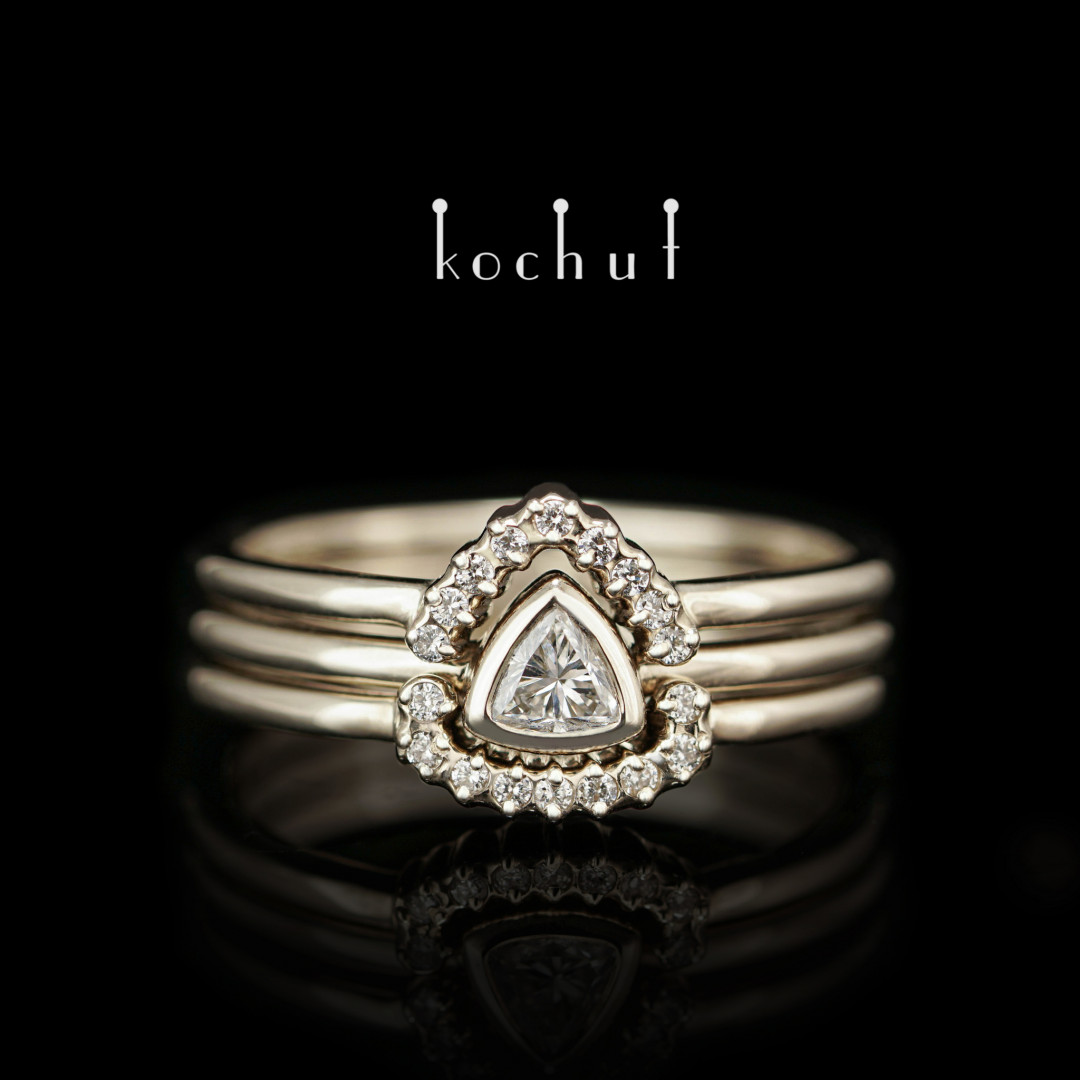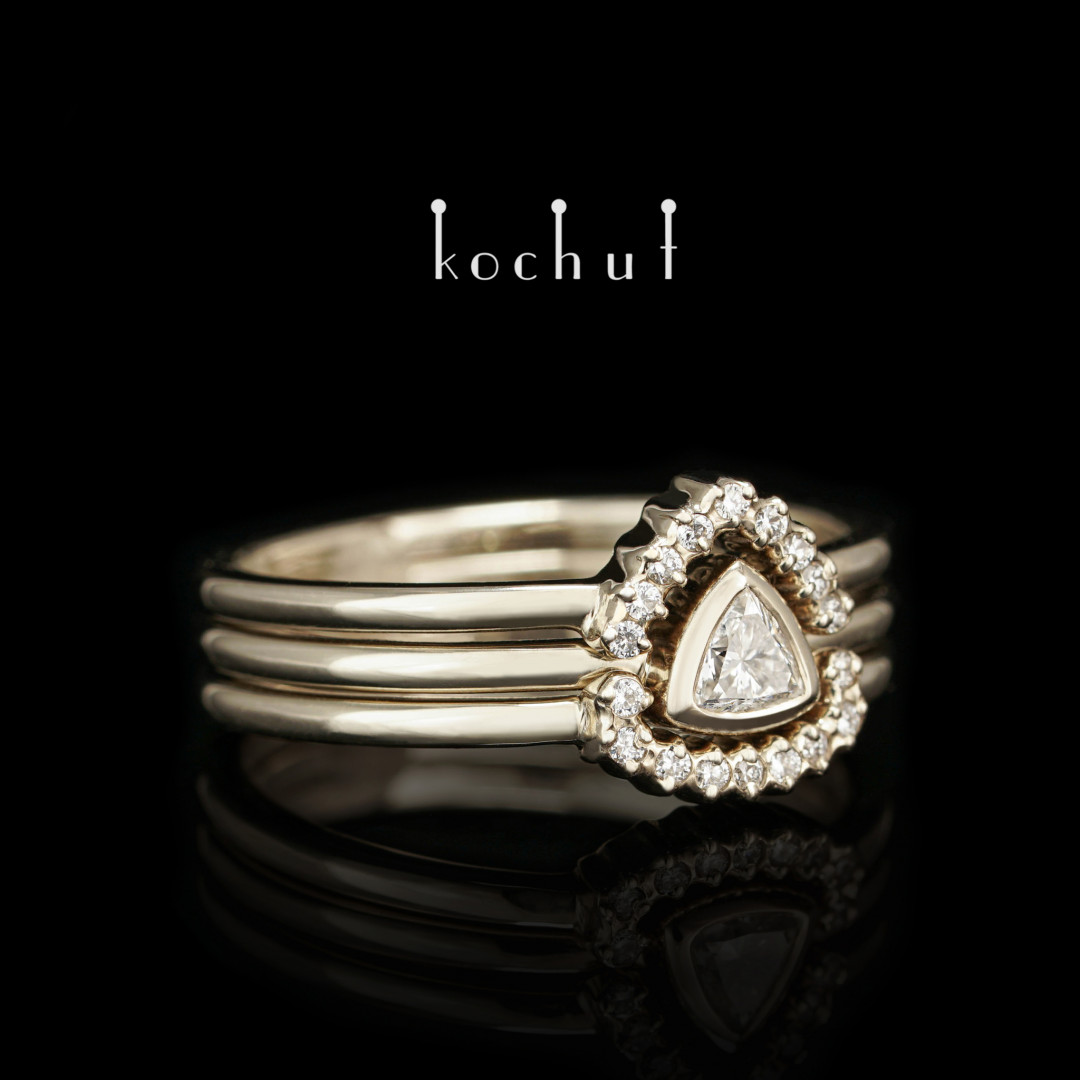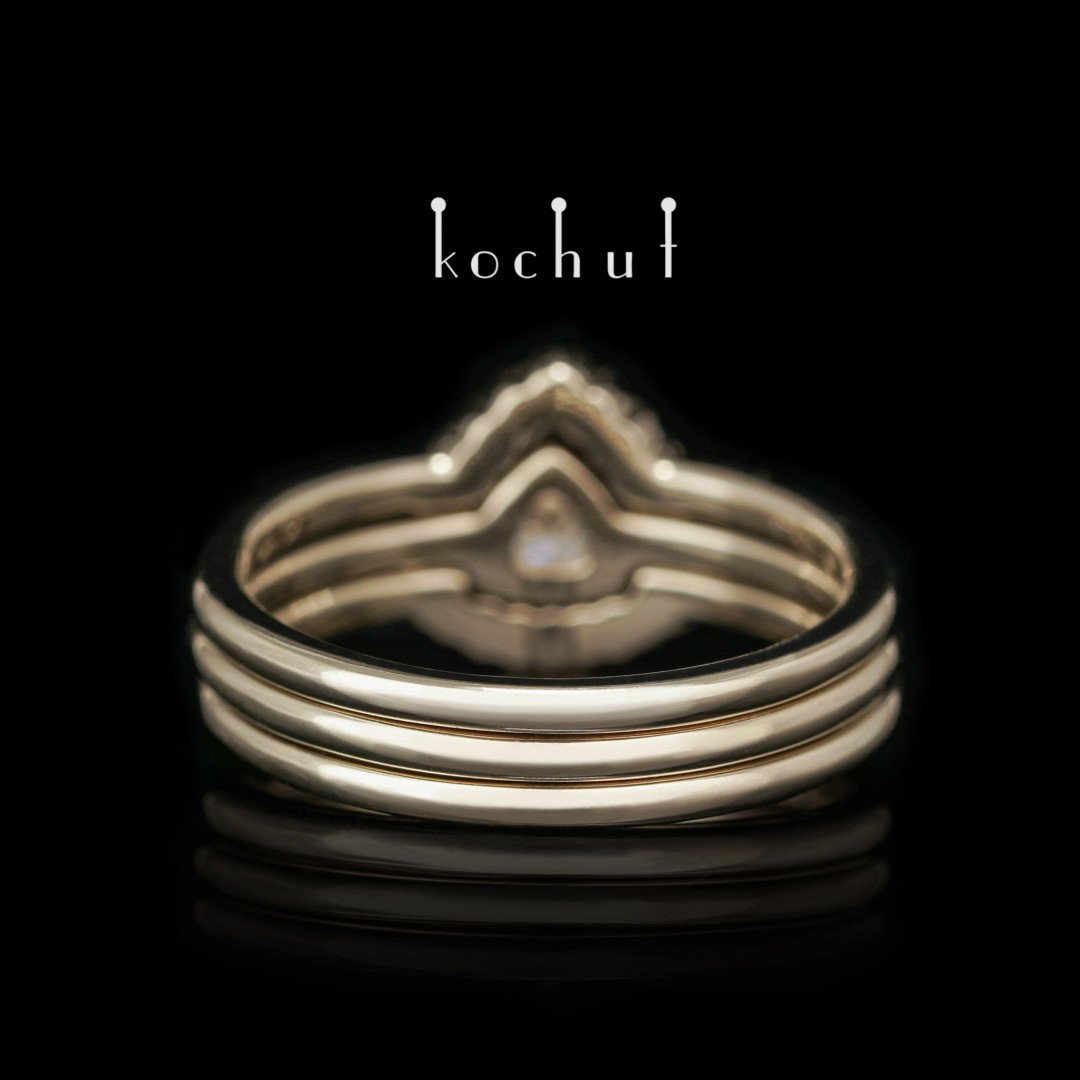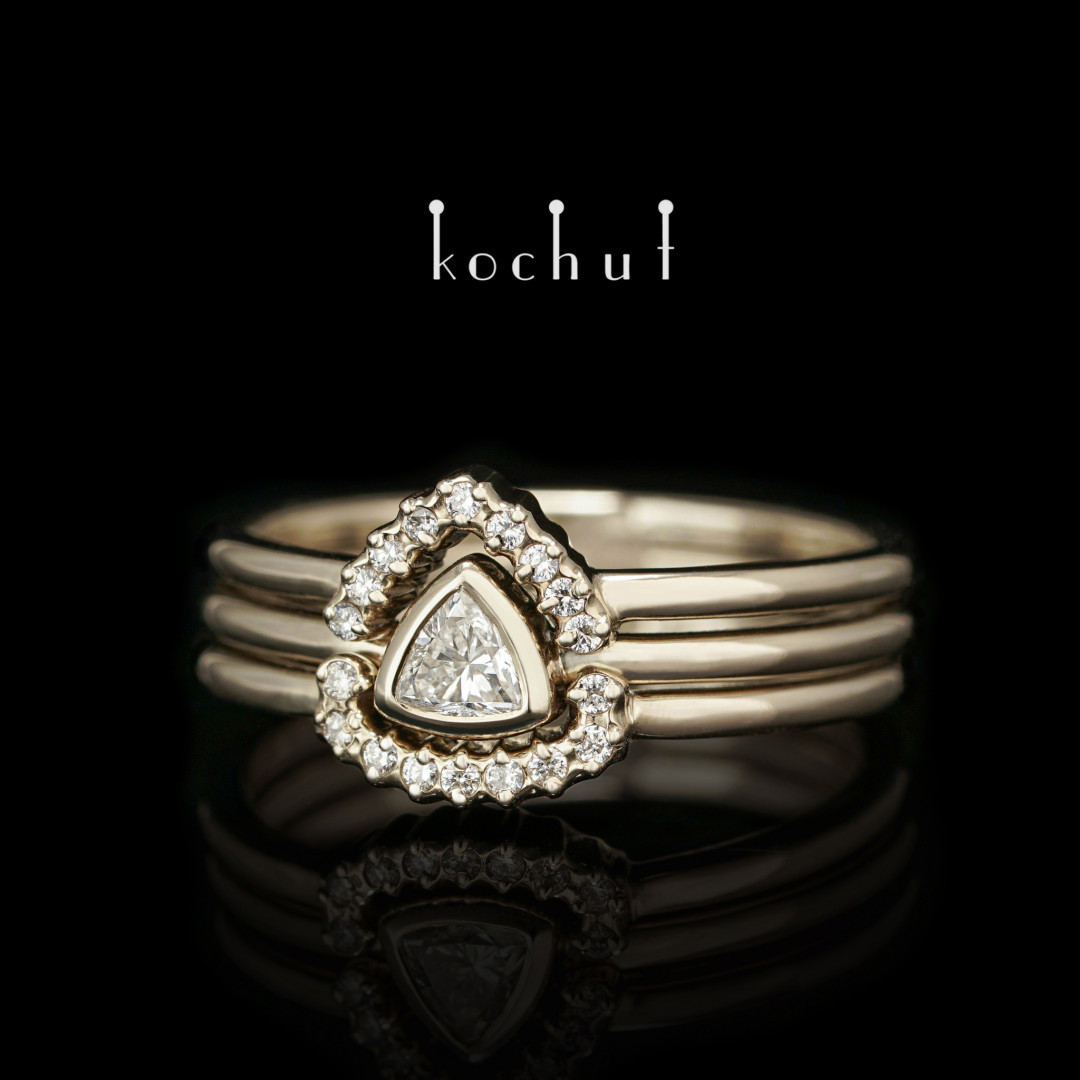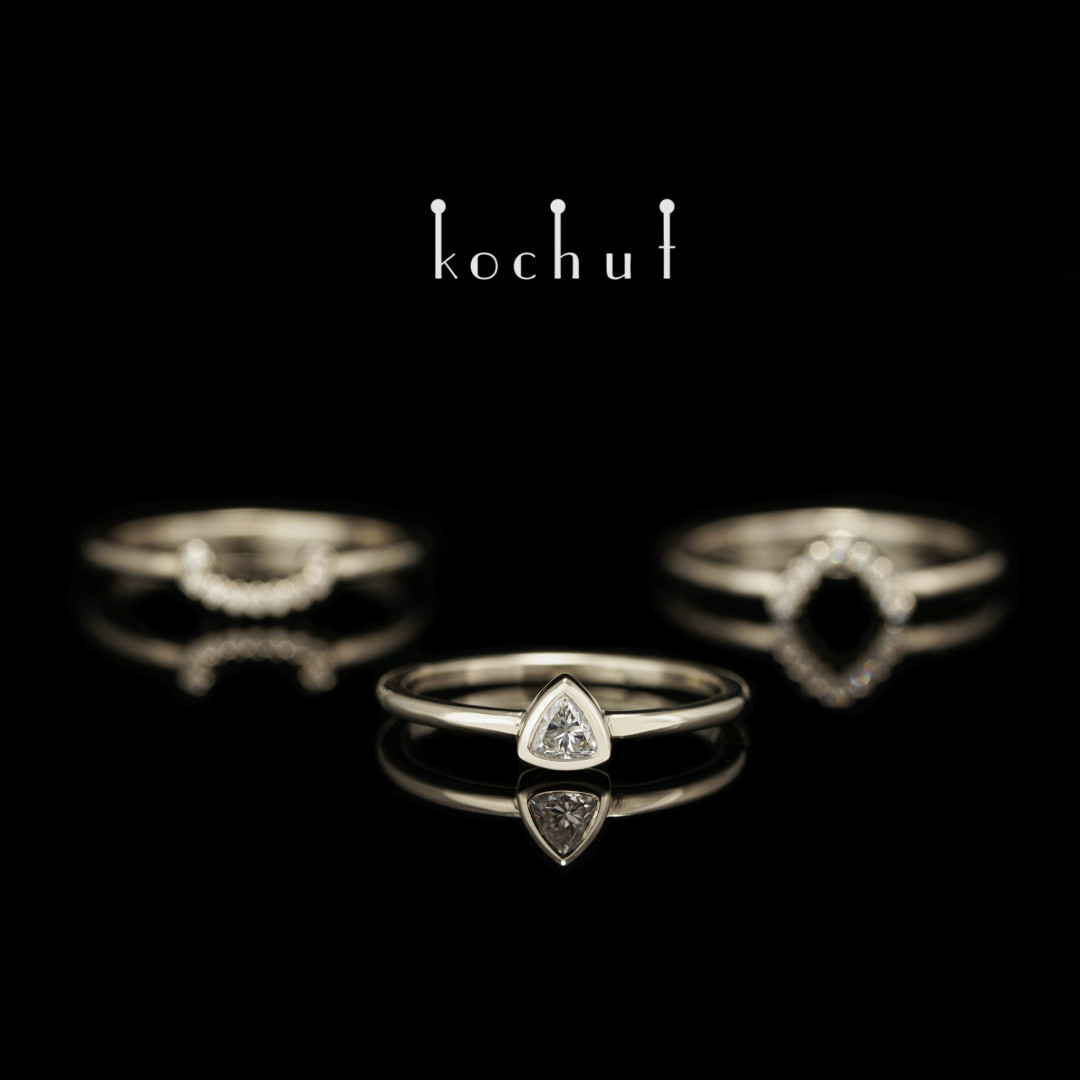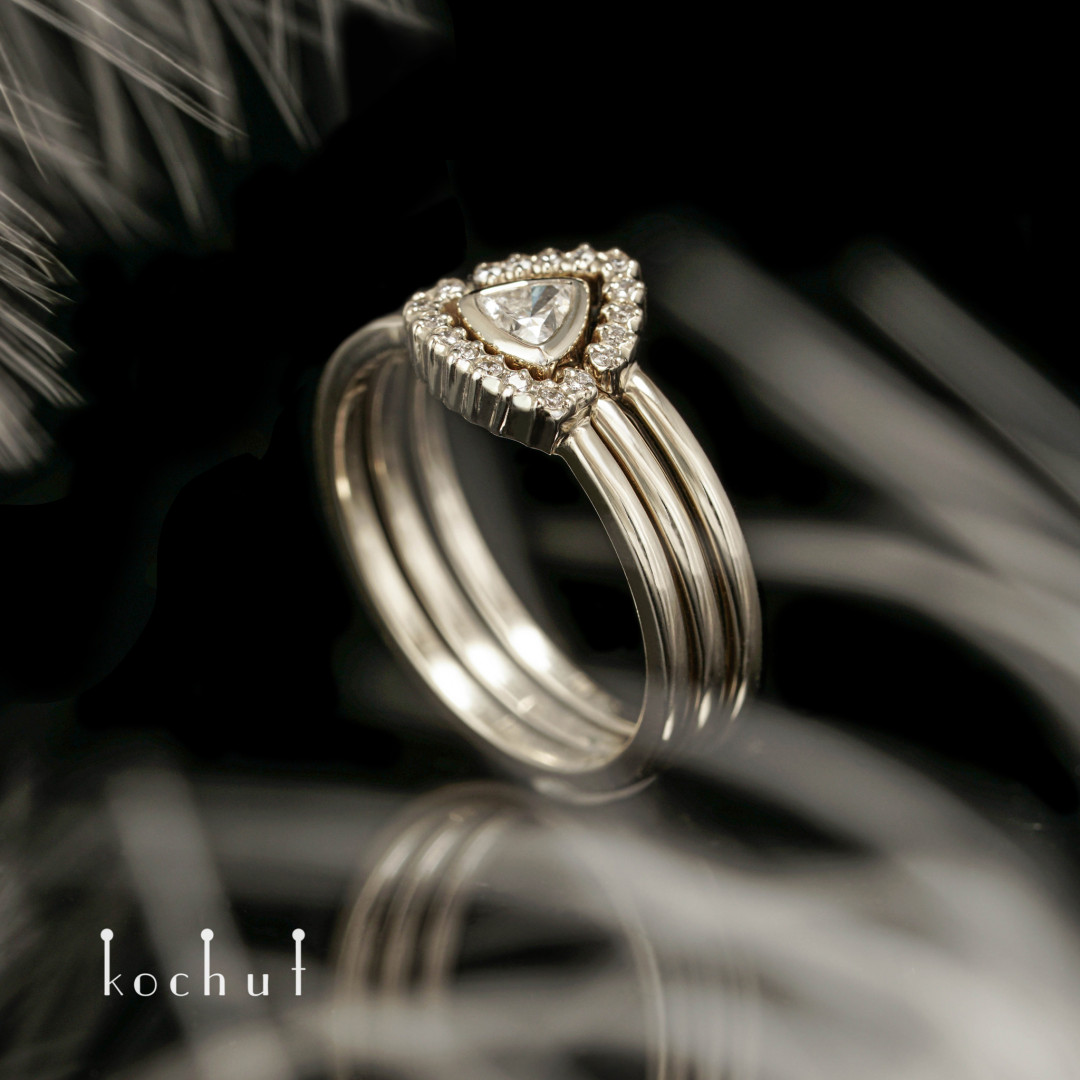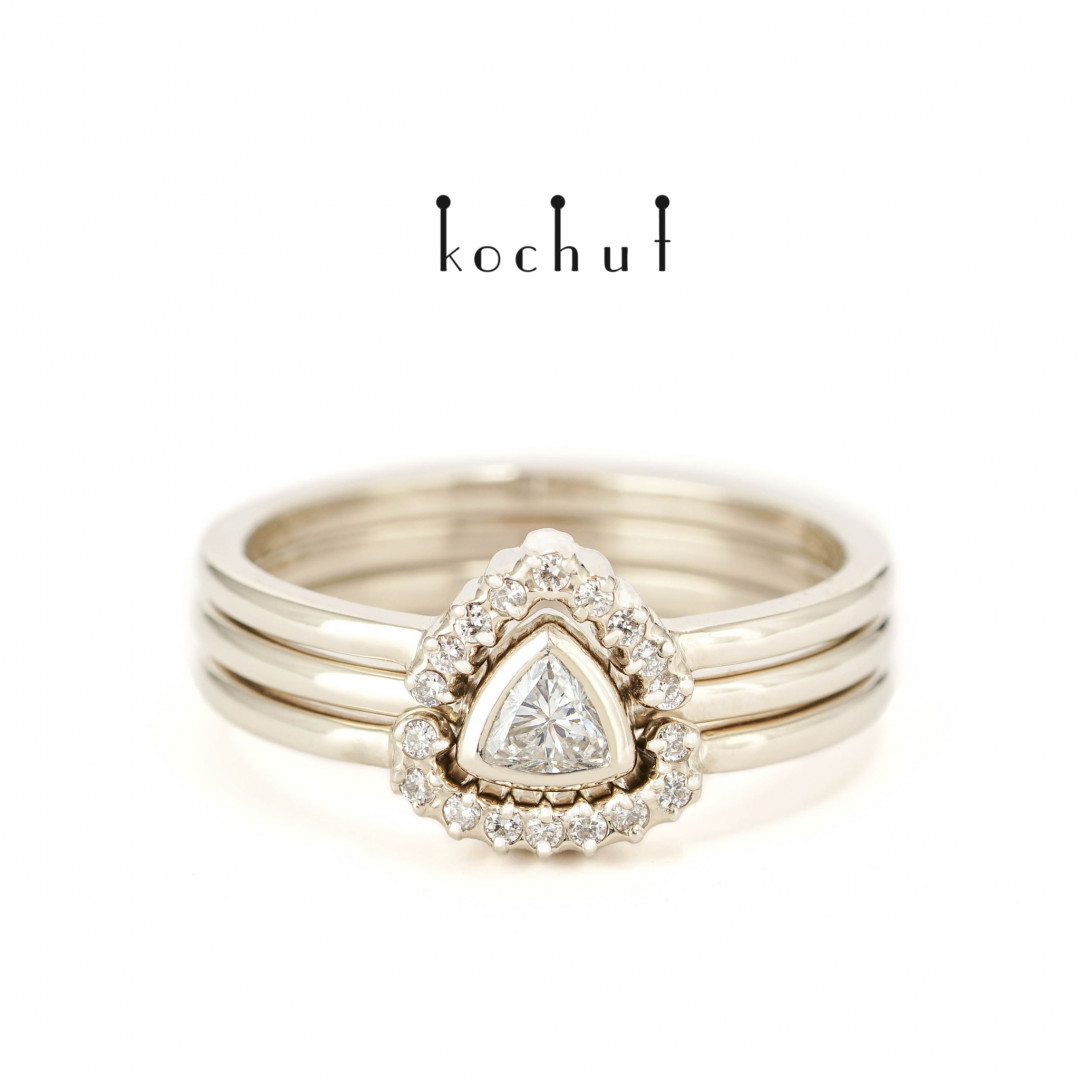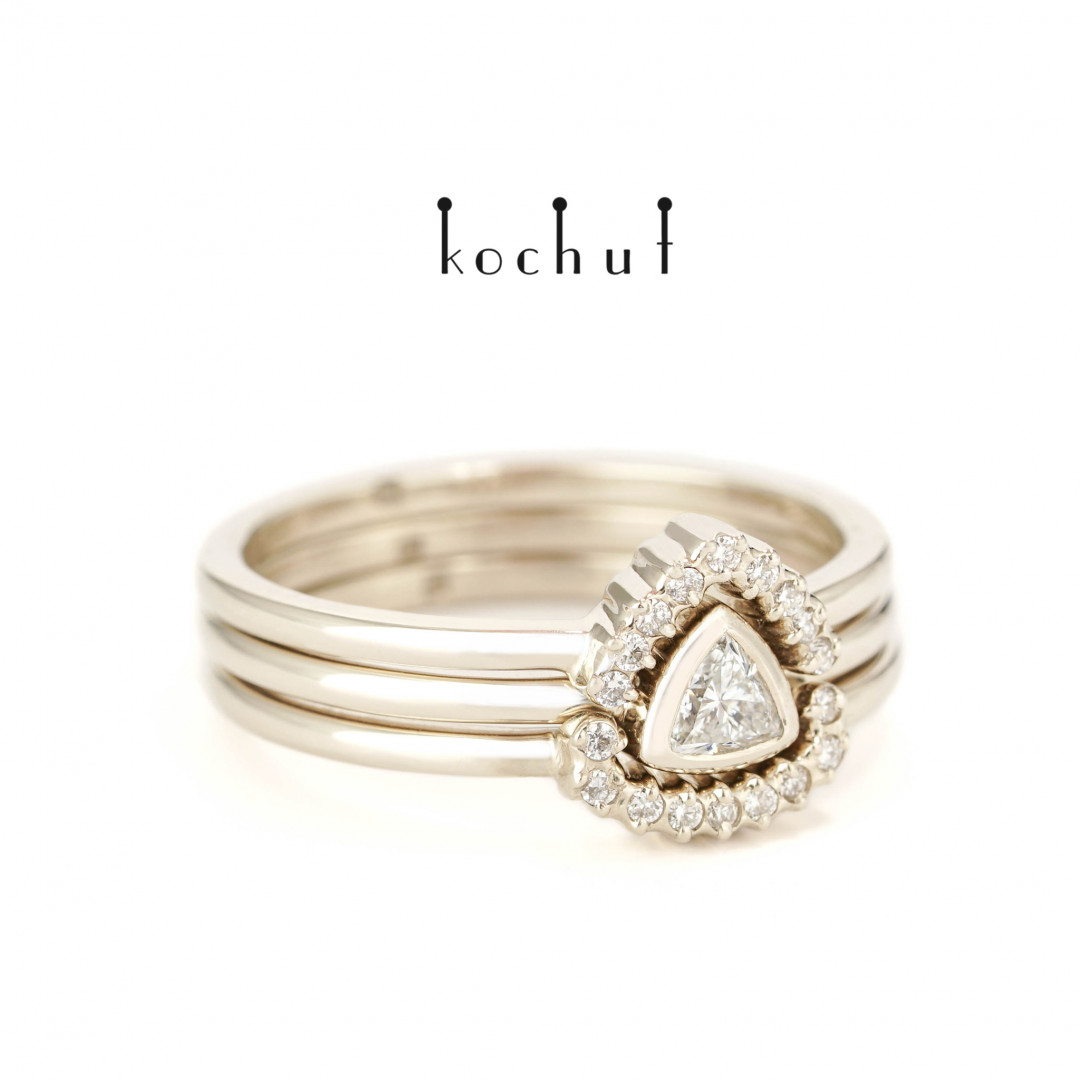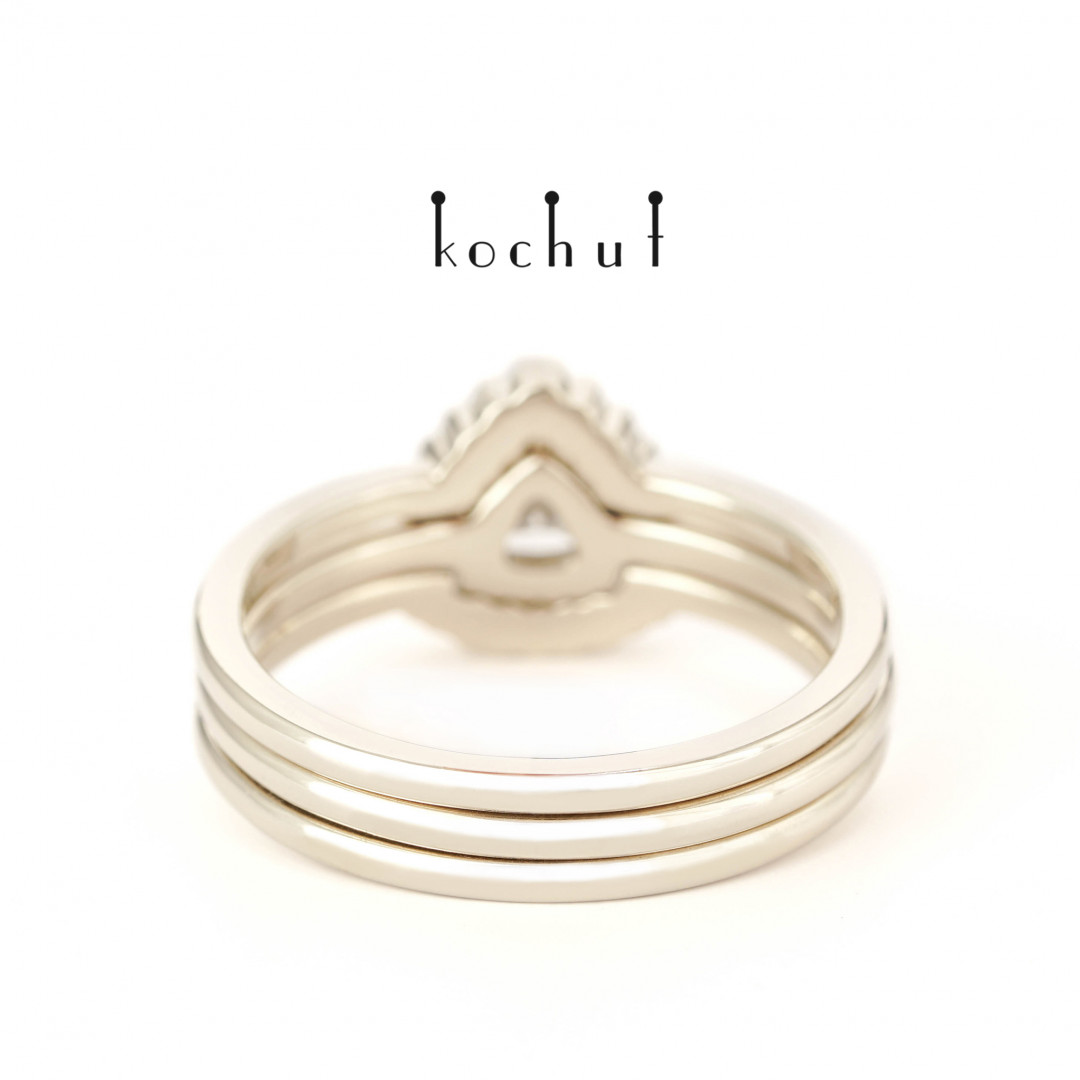 Engagement ring «Meridian». White gold, diamonds
Characteristics
Metal: White 14K gold
Insert: Central diamond 0.18 ct
Description
You. You are in every version of world creation. In all systems of coordinates. In low visibility of stars. In invisibility of the earth's core.
The one who likes questions more than the answers to them, is the answer herself. The one who believes in the power of today is the future itself. She gathers the poles in her cold hands. The place where all sides of the world converge. Something the world will become in the end. Something all the feelings living on the earth will turn into. You are the sense which evolution is striving for. You are the eternal state of love that breathes under the charm of earthly female beauty.
A second before it all started I felt that we all were born to be happy. Doing anything else except love is the same as doing nothing. A second before you I realized that I was looking for something I was made of.
Memories are scattered all over the globe like dots. And between those tangled threads there is already a memory about us. A thread longer than all the hours of this dark dreaming. There, in the endless halls with boundless ceilings, we dance to the music of our eternal love. Dissolved in each other, free and obscure. I remember nothing but love. I go nowhere because in every system of coordinates there is us.
When the word 'beauty' comes from 'beautiful'. When the elegance of white gold multiples. And 16 diamonds with their magical radiance embrace the central 0,58 ct diamond, making a circle. We introduce to you a triple «Meridian» ring — the true embodiment of everything we dare to imagine.