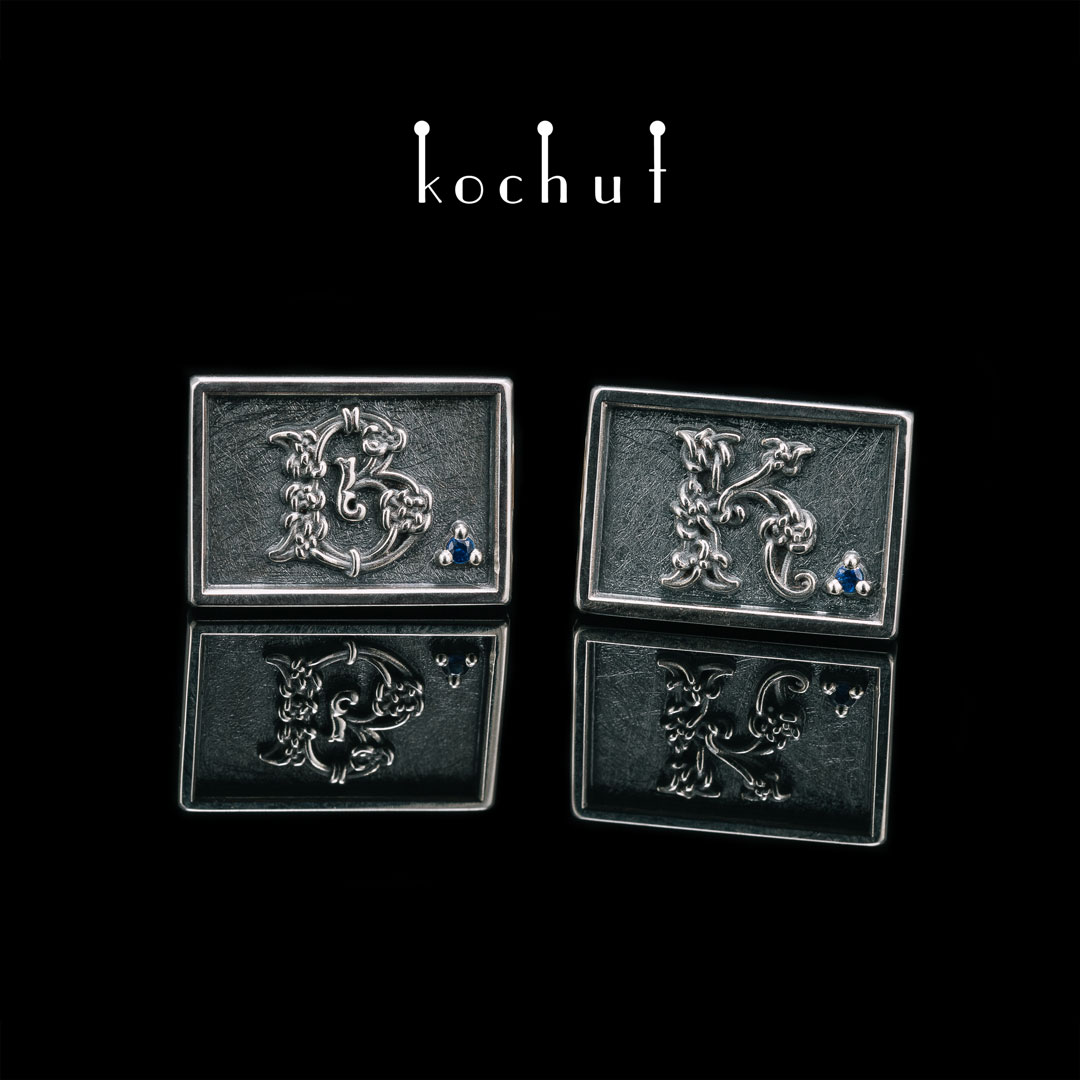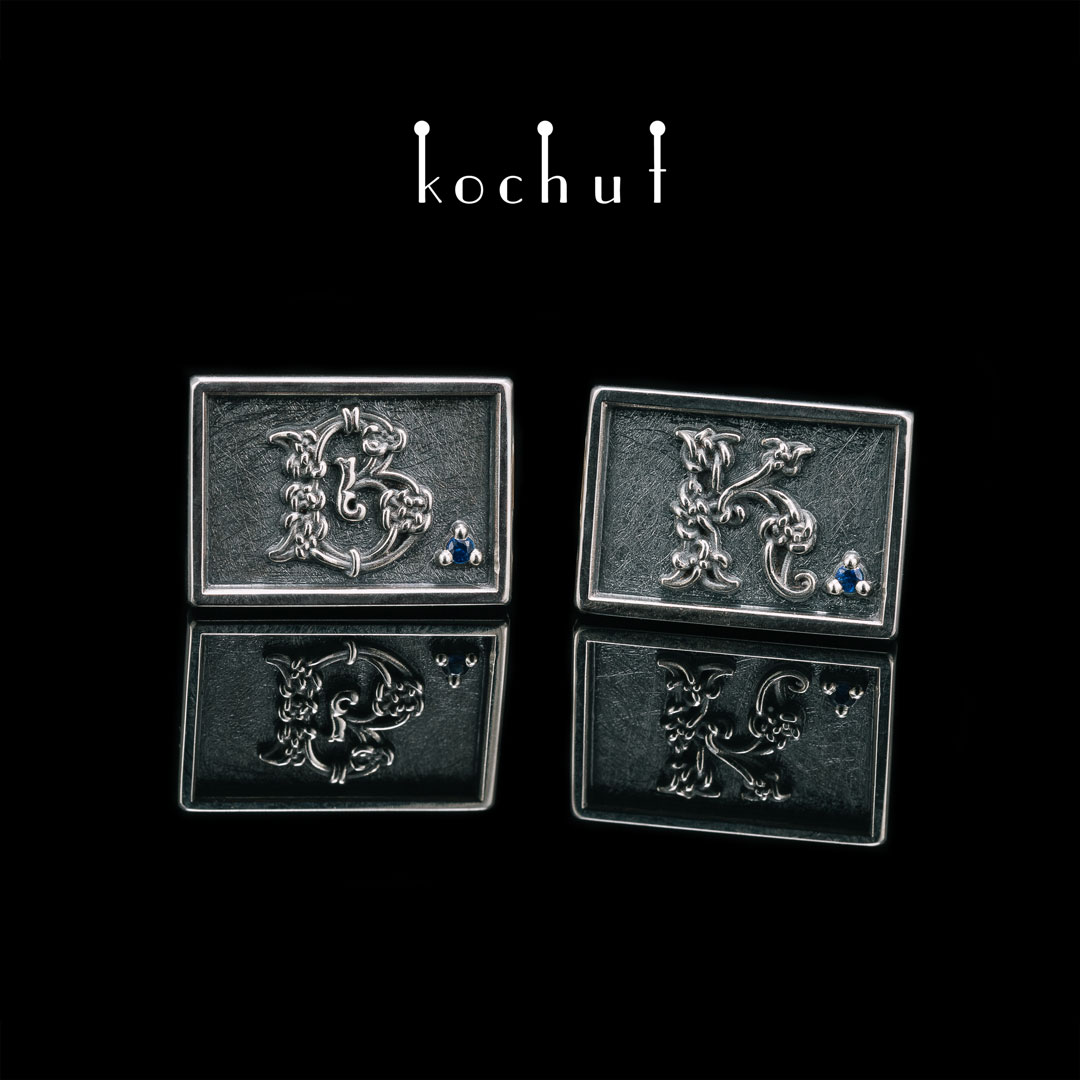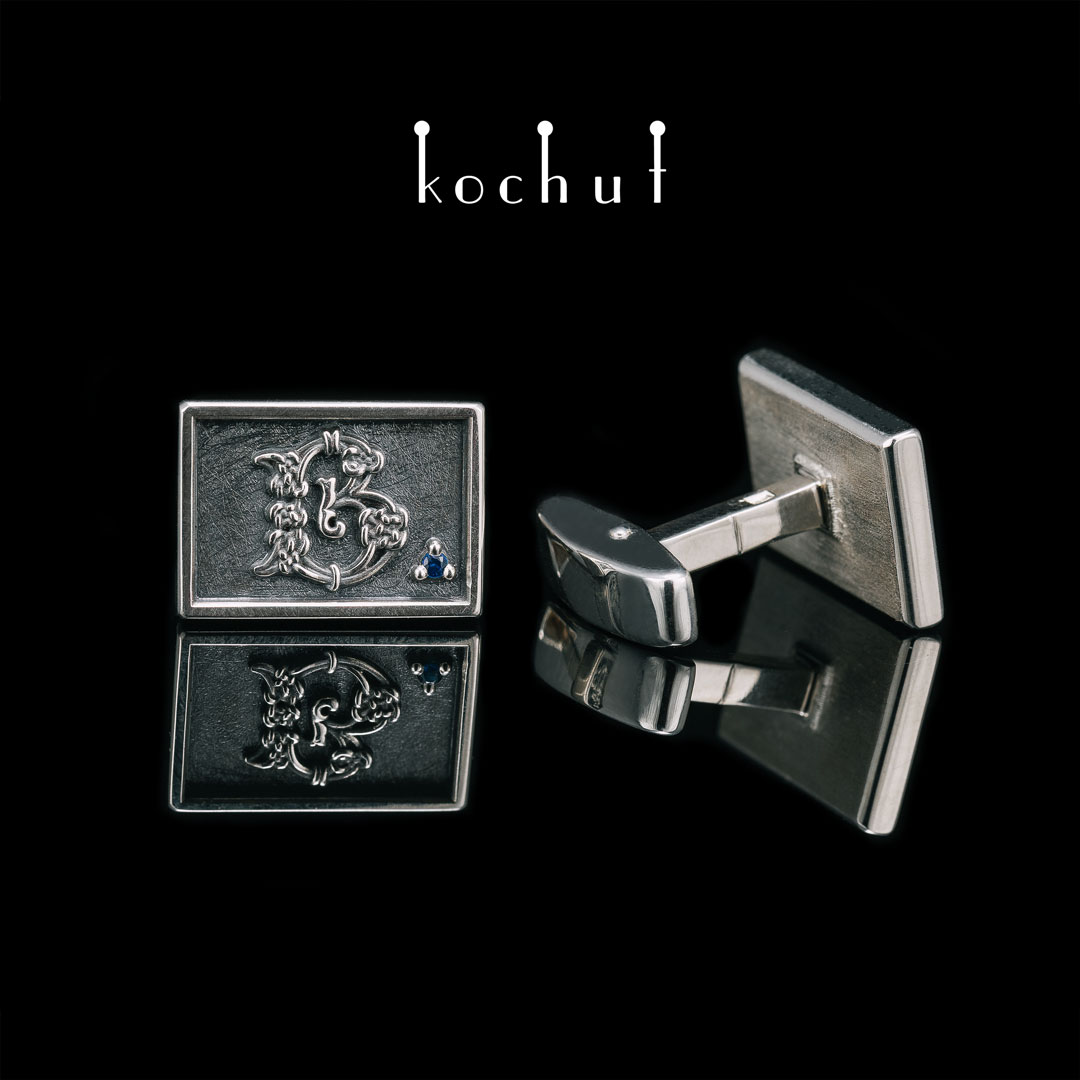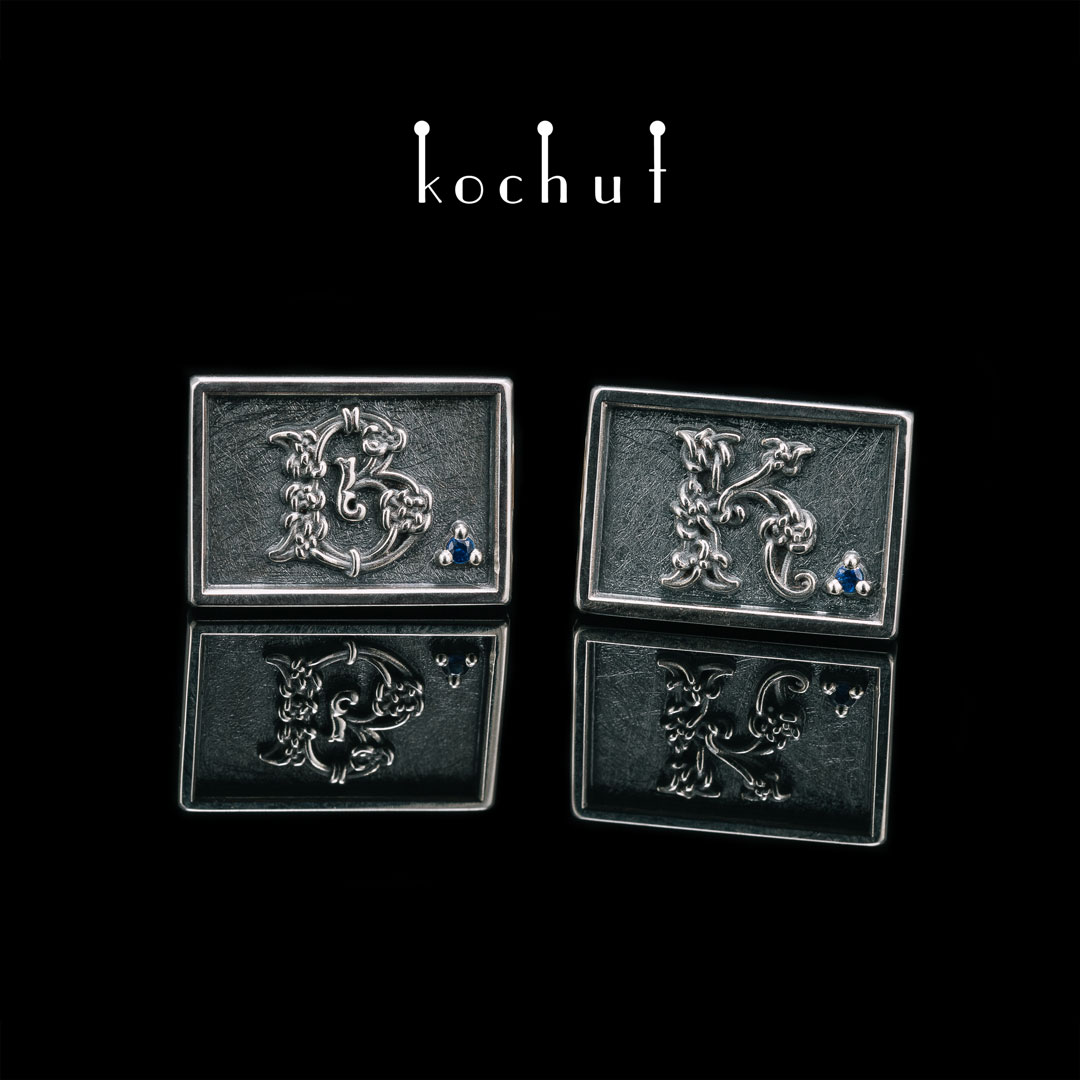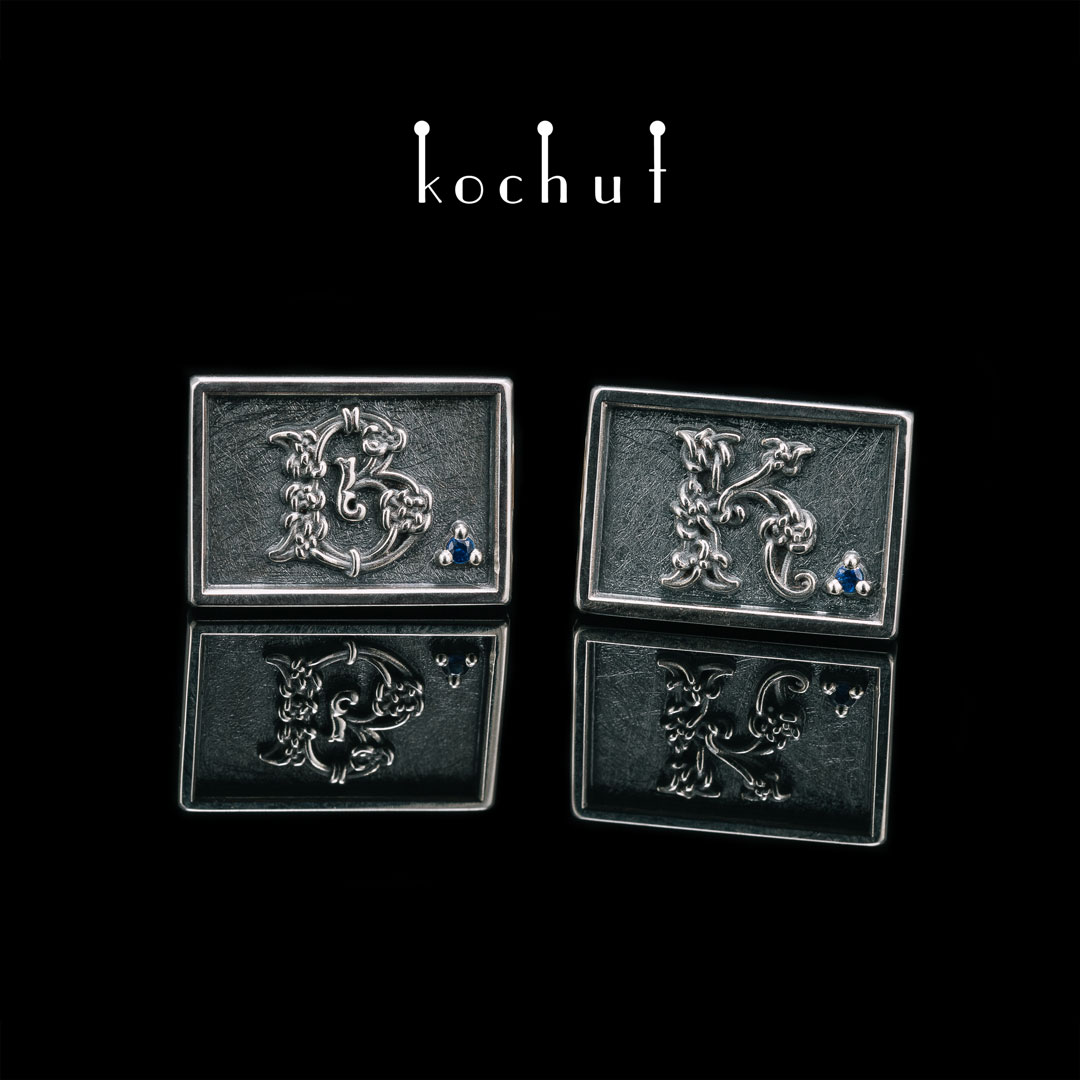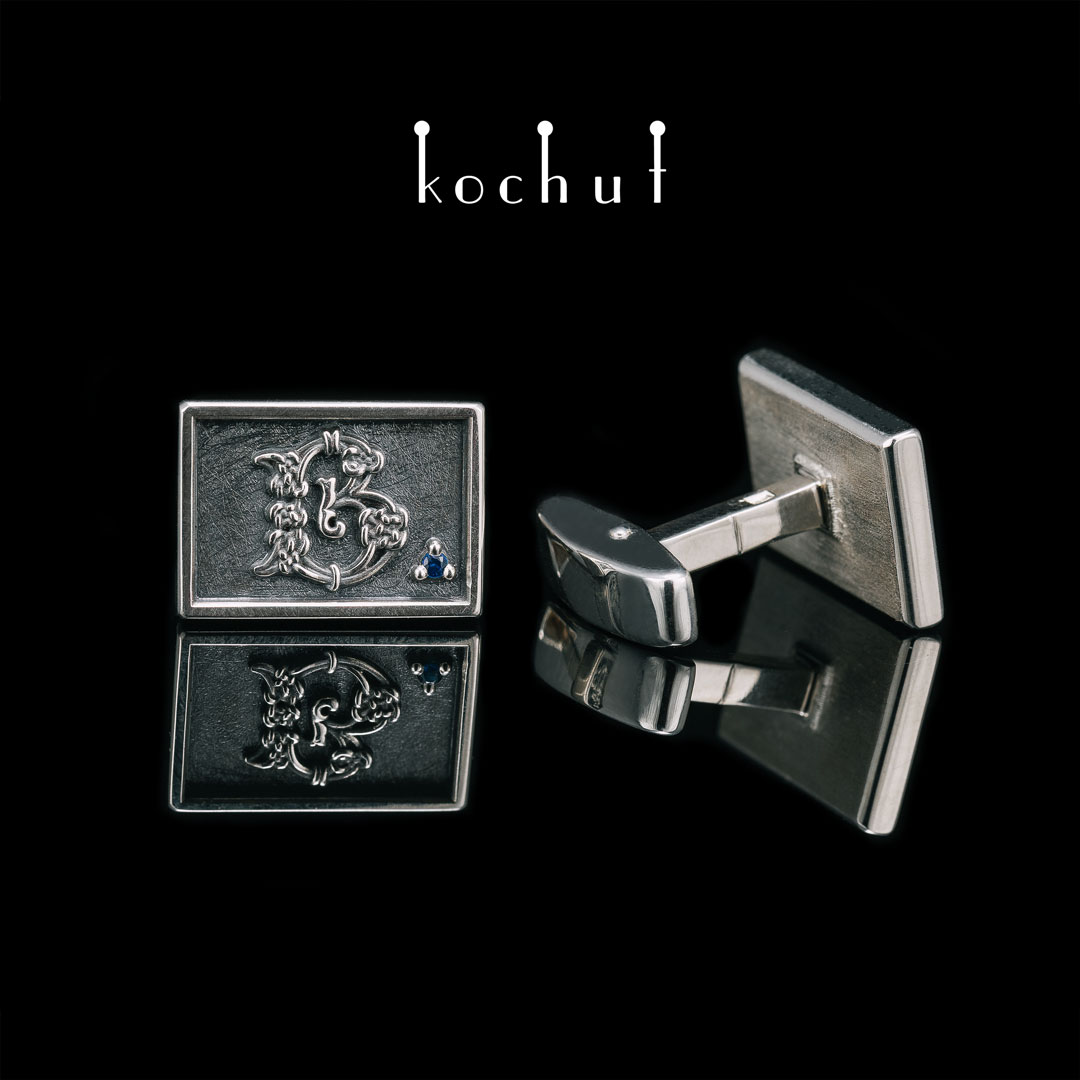 Cufflinks «Celtic» with initials in the Celtic style. Silver, oxidation, sapphires
Characteristics
Metal: Sterling silver
Insert: Sapphire 1,5 mm — 2 pcs.
Plating: Oxidation
Sizes: Width — 16.7 mm, height — 11.7 mm
Description
Choosing a gift for a man is not an easy task. And we know that very well. The gift should be light and unobtrusive, be sure to fit the shape and style. There are men who do not like jewellery and gifts at all. But even from this situation, we successfully found a way out.
Cufflinks «Celtic» — the perfect gift for a loved one, husband, brother, father, friend or good friend. A man is not obliged to wear them every day to a suit.
They can simply lie in a box in a prominent place, reminding him of your love and attention. He can wear them in the morning to his beloved shirt before an important event. They can be the most unique accessory-symbol, which will mark its most powerful battles and loud victories.
We are sure that this will be the case. In ancient times, the Celts conquered a large part of Europe, and most of our traditions and styles come from Celtic traditions and beliefs. Victory, honor, protection of the family — they were proud of these values ​​and considered them the center of the universe.
We have long had a collection with Celtic ornaments. But making cufflinks in a similar style is new to us. And they turned out impeccable. The initials of a man are created manually by the hand of a master as a result of careful and long work. But then — they gracefully shimmer with soft lines of an old gothic font.
Cufflinks are made of silver and coated with oxidation. Neat rectangular shape. Strict and atmospheric style. Natural blue sapphires.