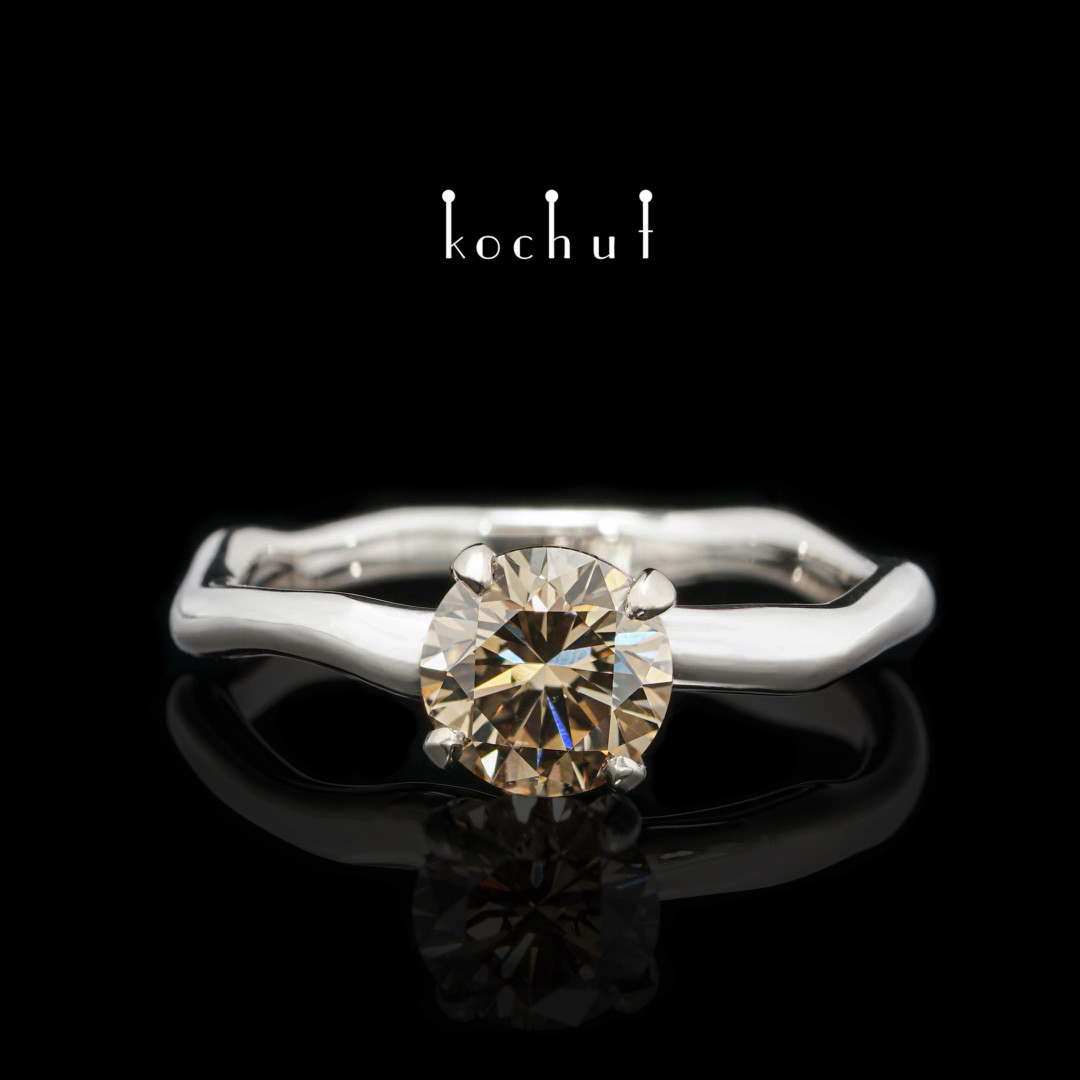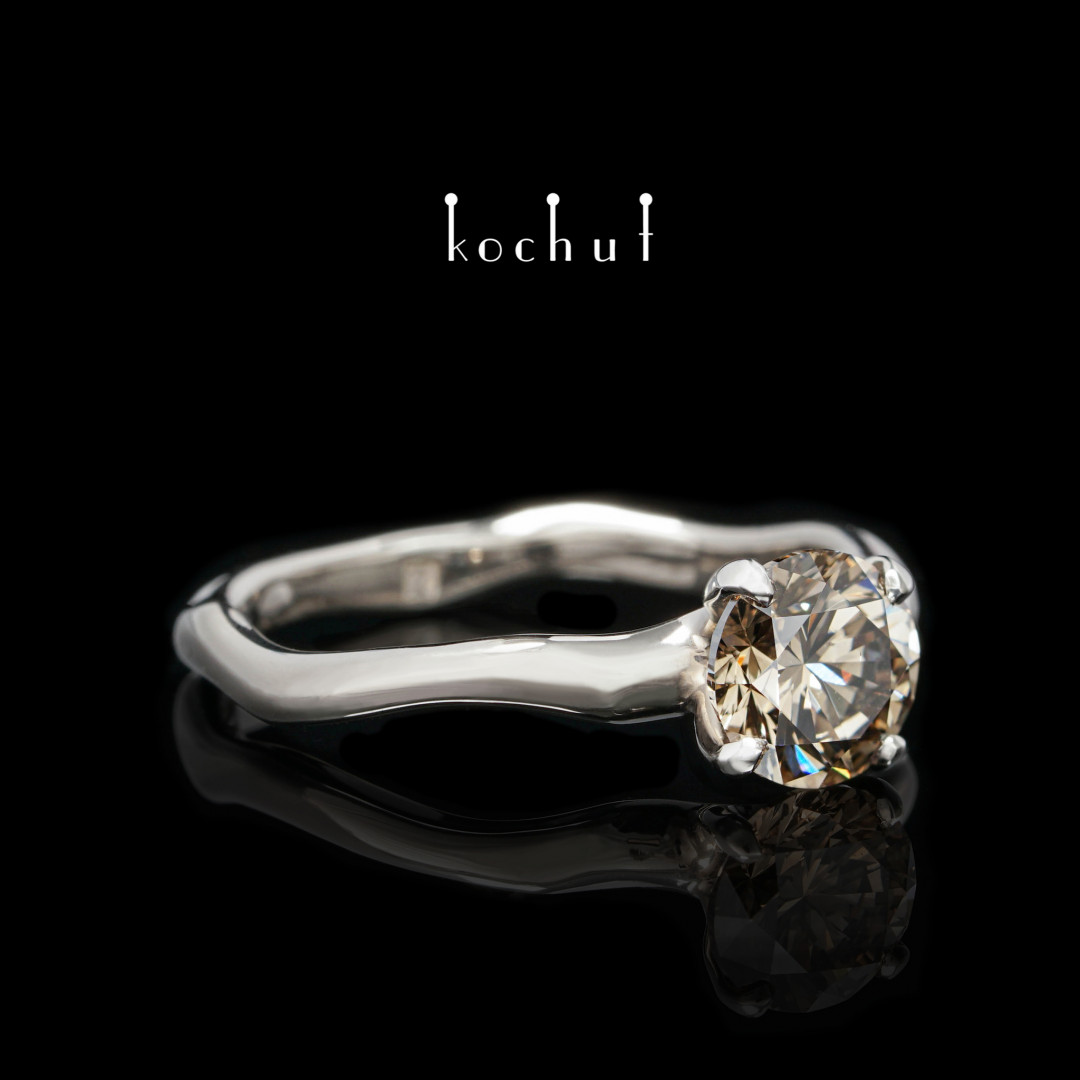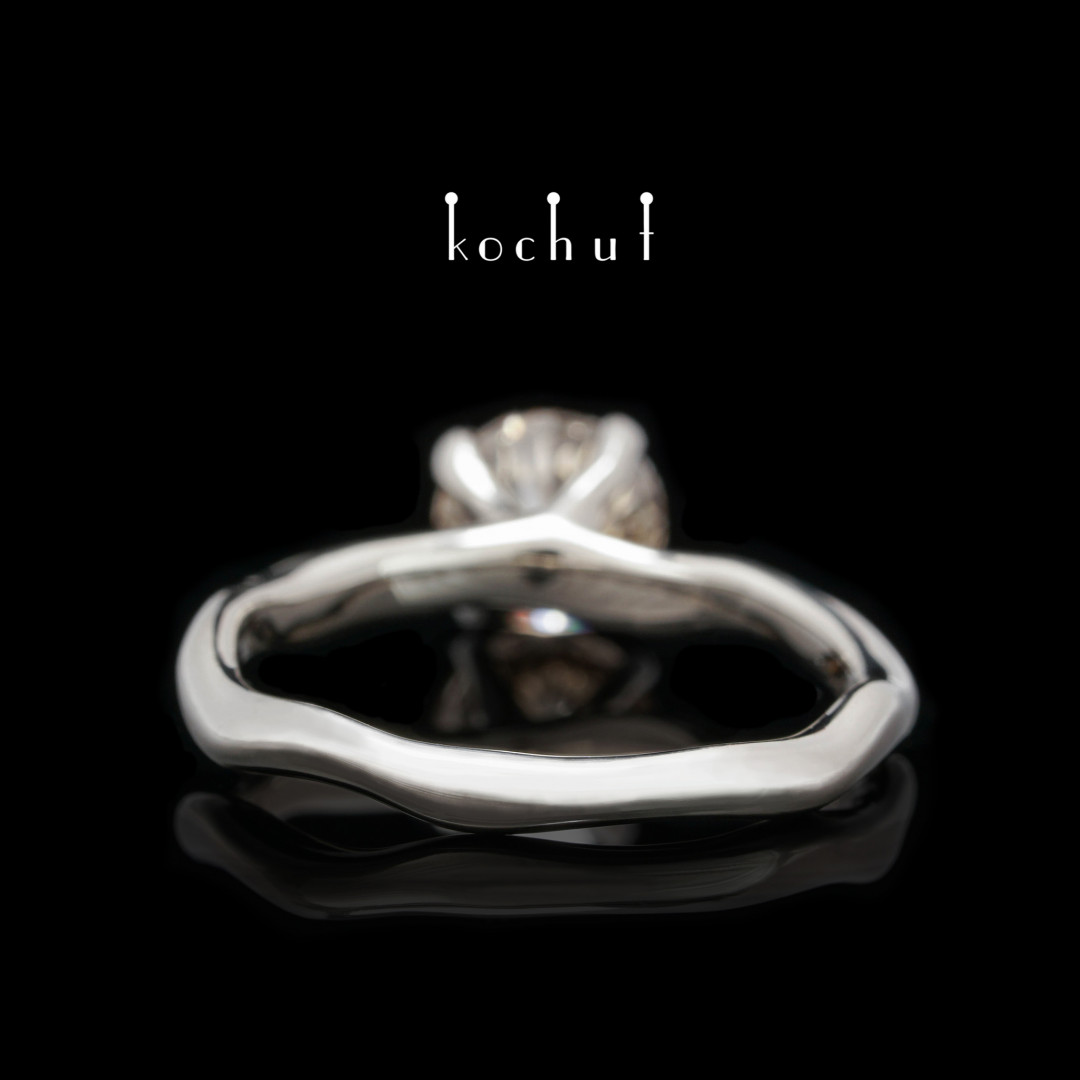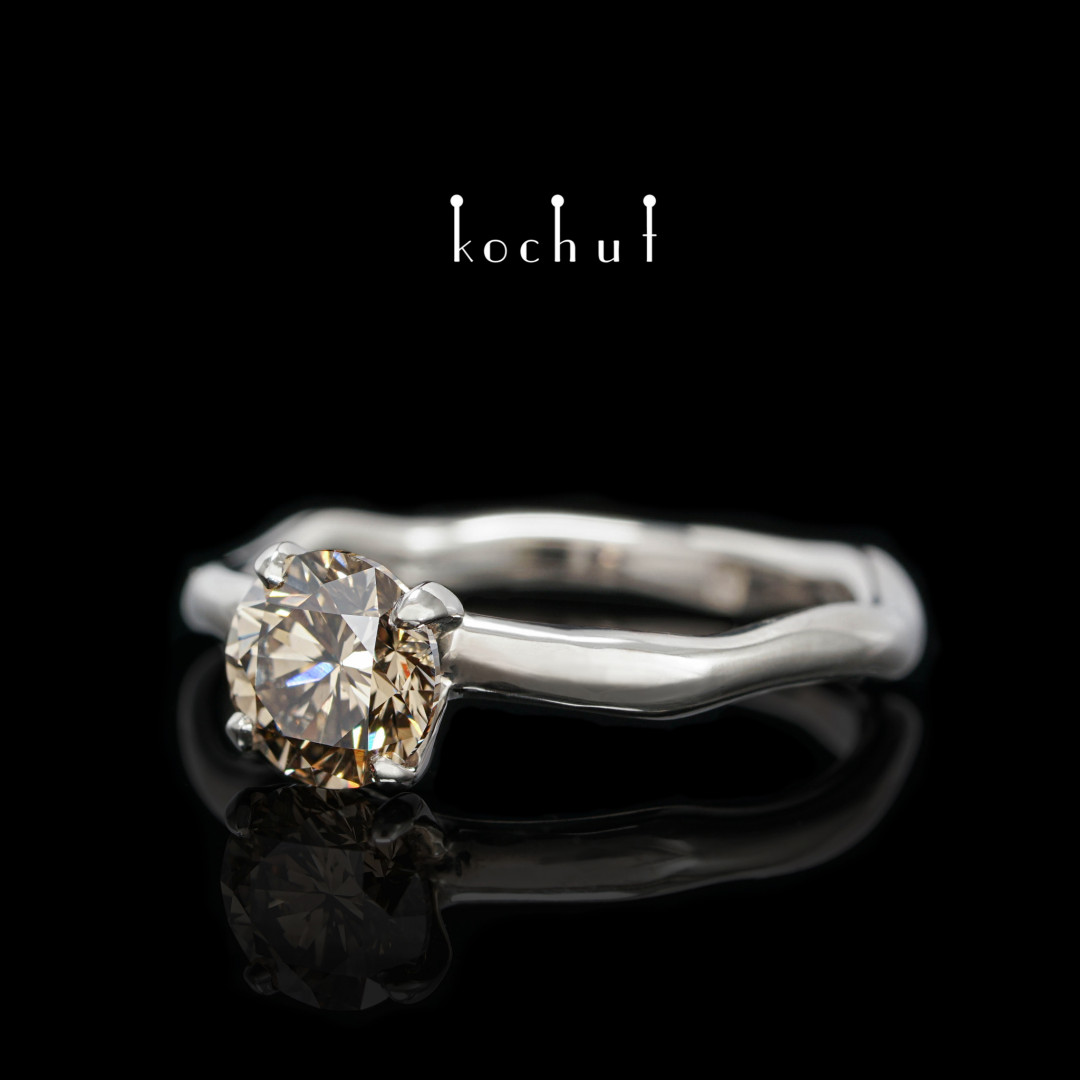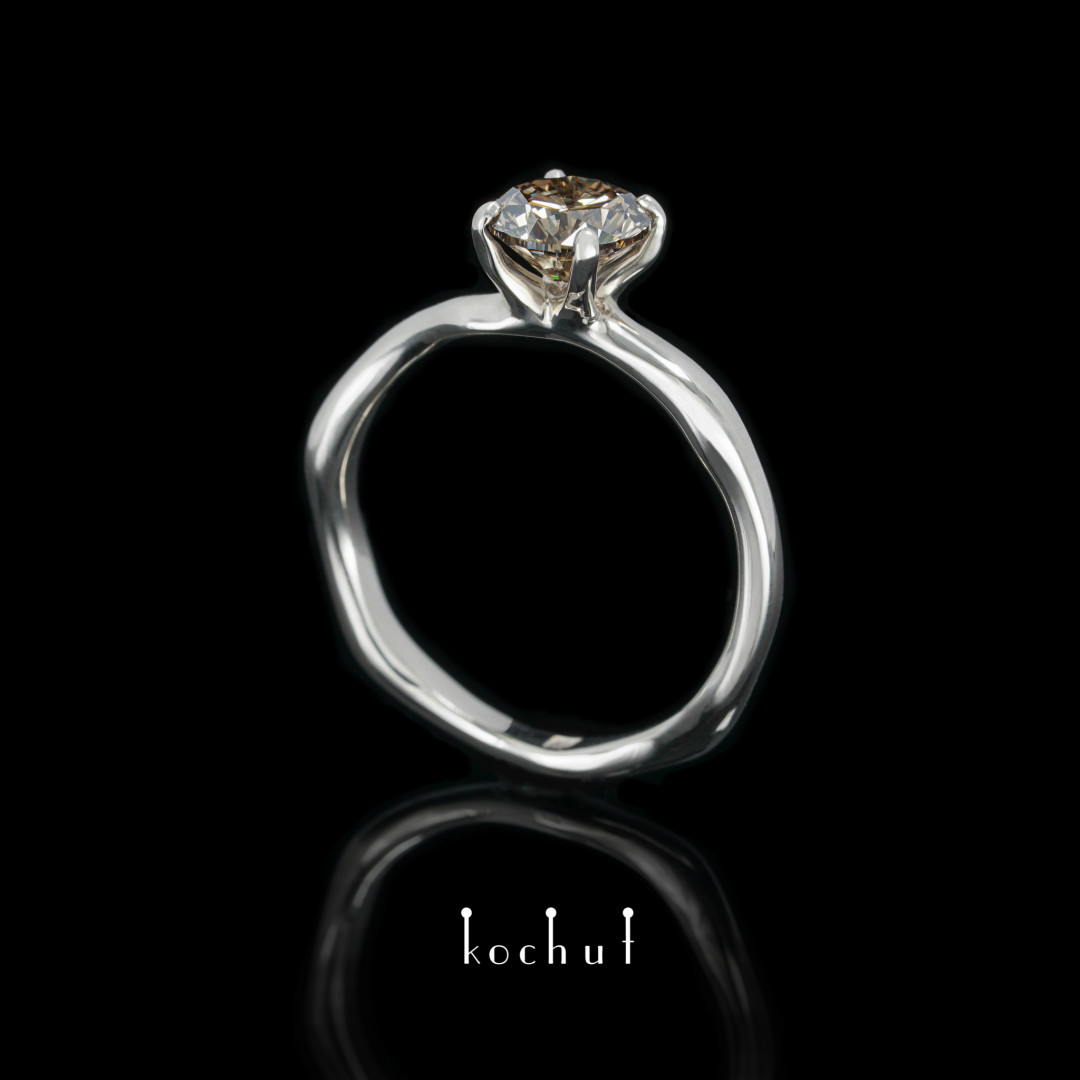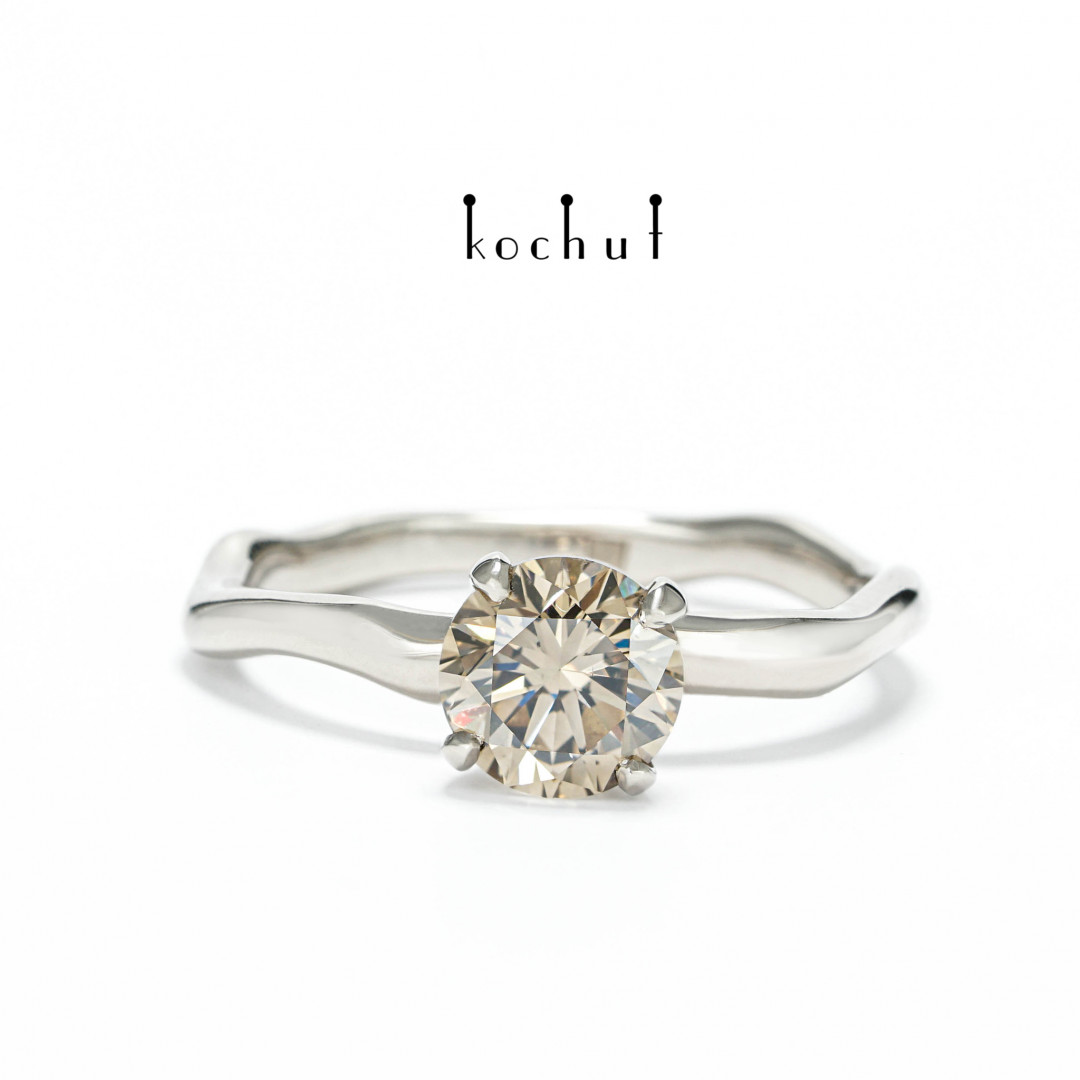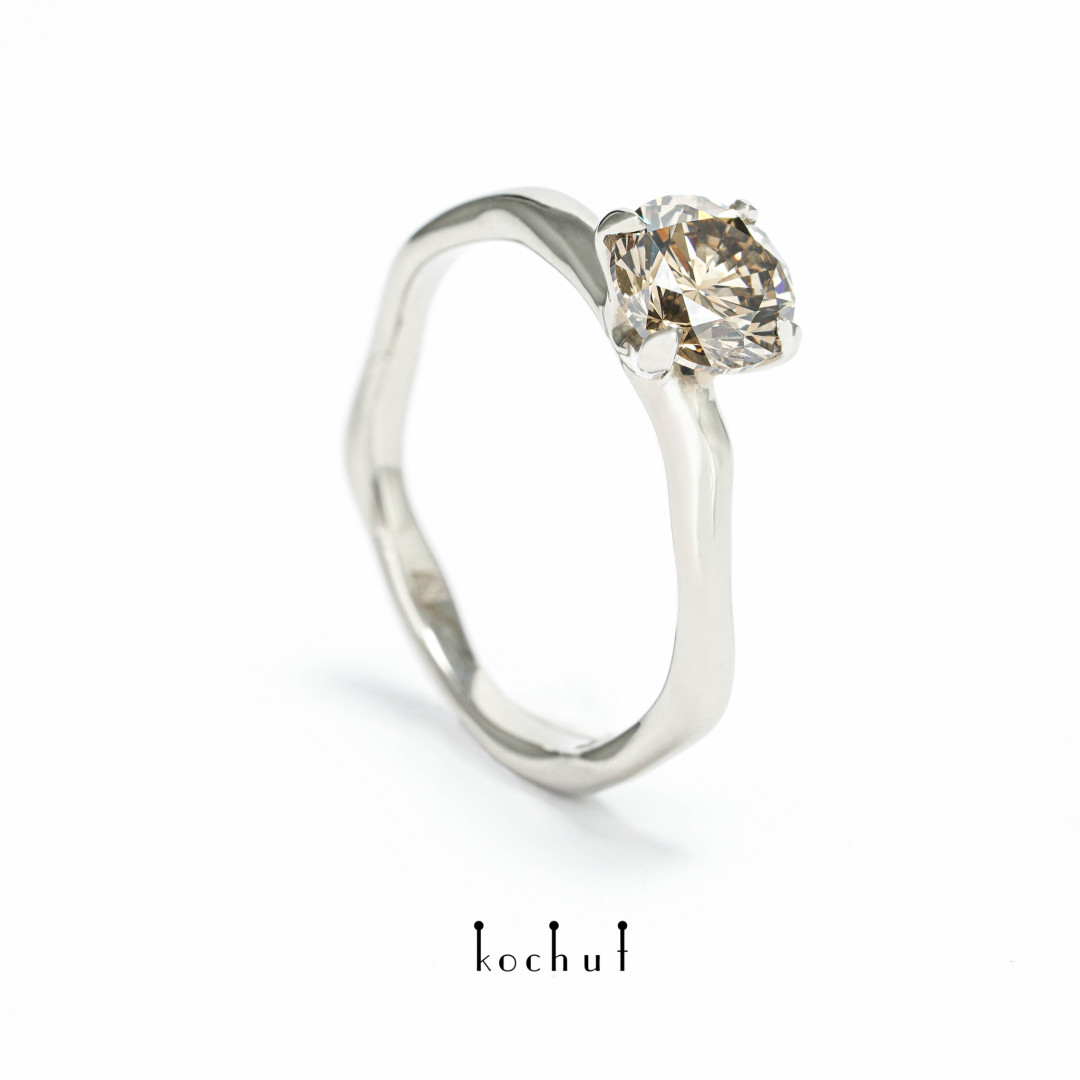 Engagement ring «Gentle hugs». Palladium gold, brown diamond
Characteristics
Metal: Palladium 14K gold
Insert: Diamond 1 ct (6х3 mm)
Description
Once Stanislavsky was asked to explain by one verb what it means to love. And he replied: "I want to touch."
The most famous fresco by Michelangelo "The Creation of Adam" is in the Sistine Chapel. The main detail on the fresco is the moment when the hand of God almost touches Adam's fingers. The secret moment of union and pure love between the children of the universe, the naked essence of the soul in the open palms.
Love and friendship seem to us something spiritual, inner. We feel them in our heart, but we can not feel them physically until they touch. Embrace is the first material point of love, the beginning of its physical life. Embrace expresses motherly love, friendship, loyalty, devotion, sincere affection. In hugs there is a sadness mixed with goodbyes, and the joy of meeting, and the first sensations of the body of a loved one.
Psychologists have proved that a person needs 12 arms a day for full development and good health. To embrace a person is to approach his heart and look into the window of the soul. To embrace a person means to save him from all the worries of the world, from fate and pain. To embrace a person is to give a piece of internal fire.
Our ring "Gentle embrace" is a symbol of loyalty and incredibly strong feelings for a person. This is the warmth that you give to your beloved woman. It is a piece of cordial affection, expressed in a beautiful external form.
The ring is made of the most delicate palladium gold. In the gold caste of the ring, we have invested a wonderful white diamond, with a bright light it dispels the darkness and illuminates it with spiritual light.
If this ring has sunk into your soul, then we think that it is advisable to pay more attention to the catalog of wedding rings.