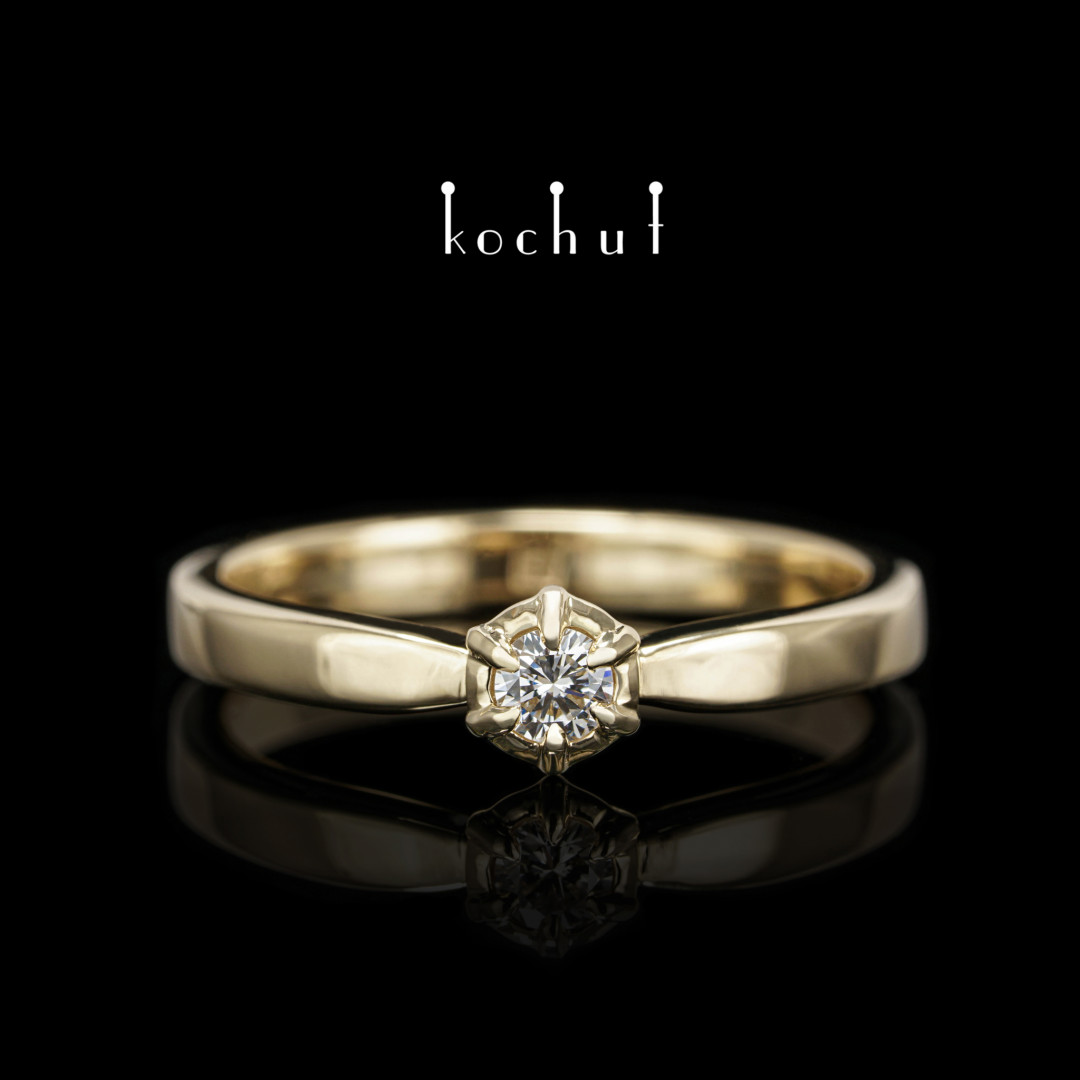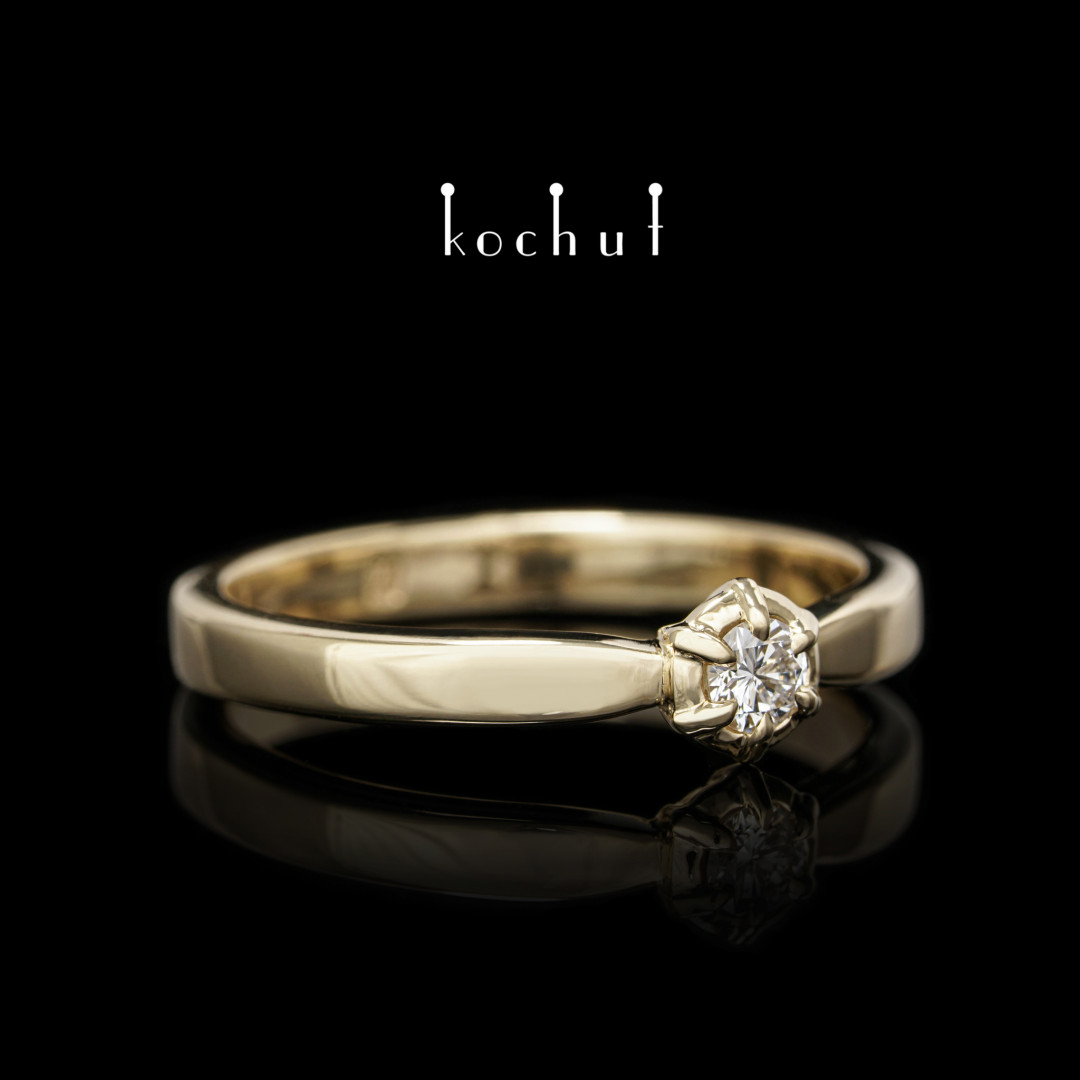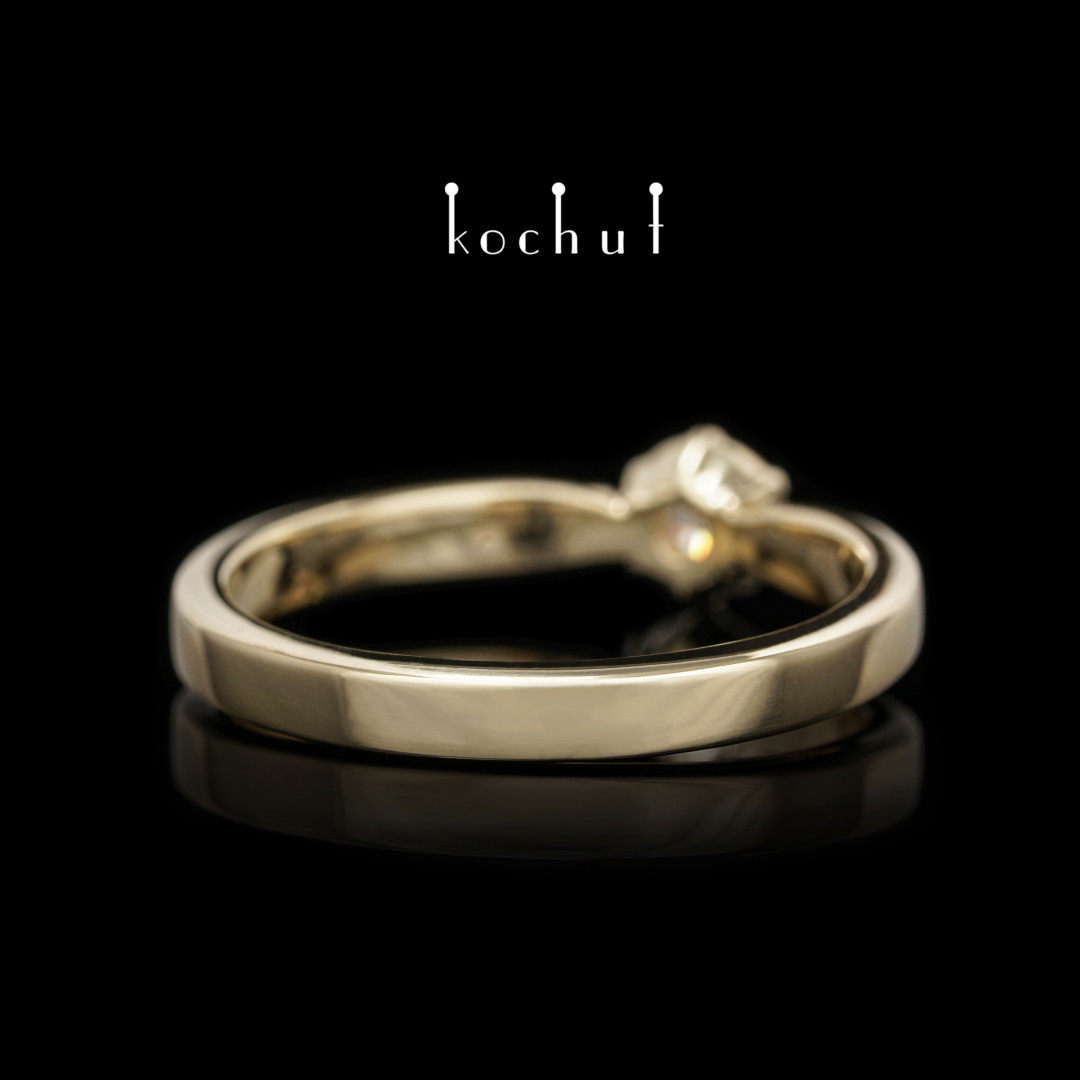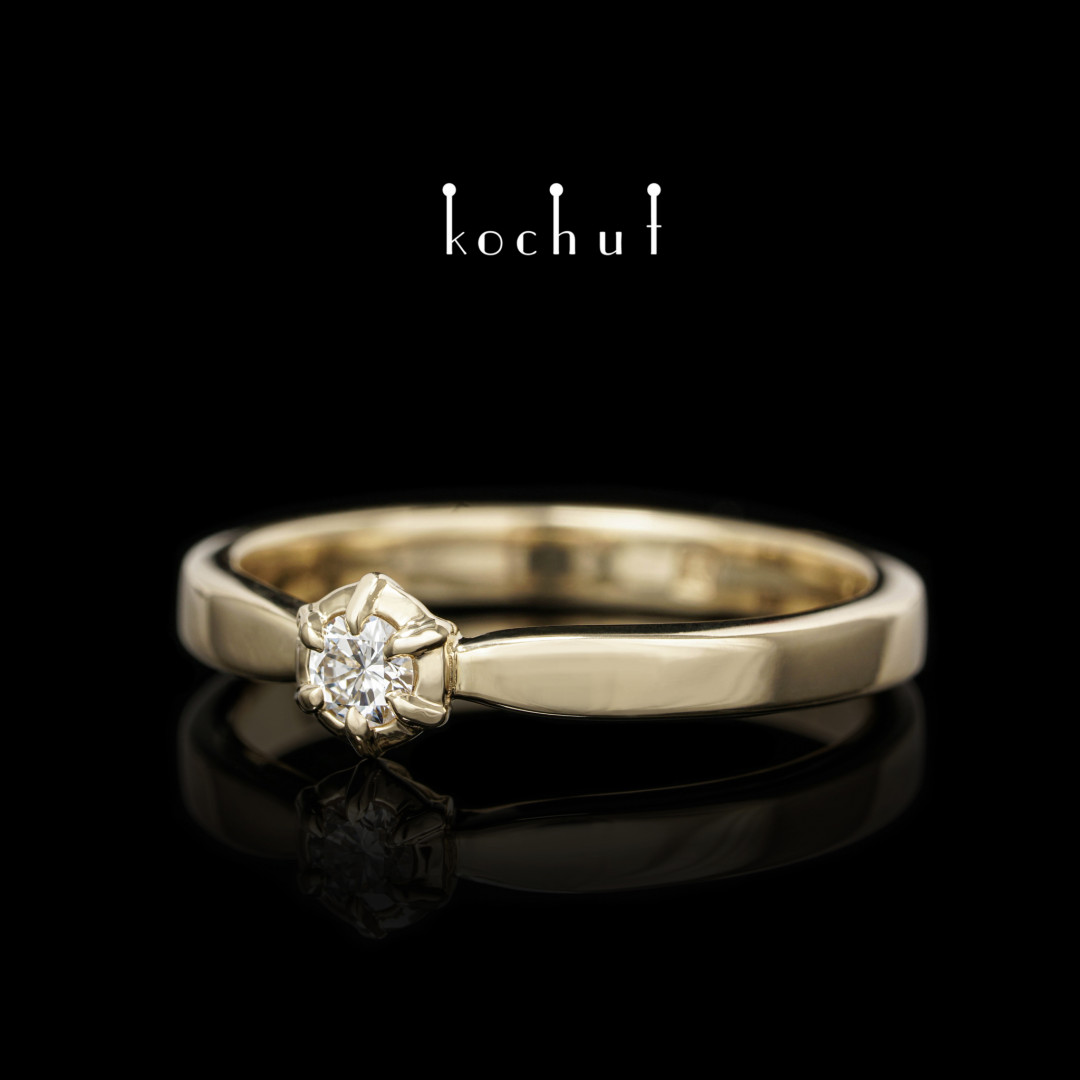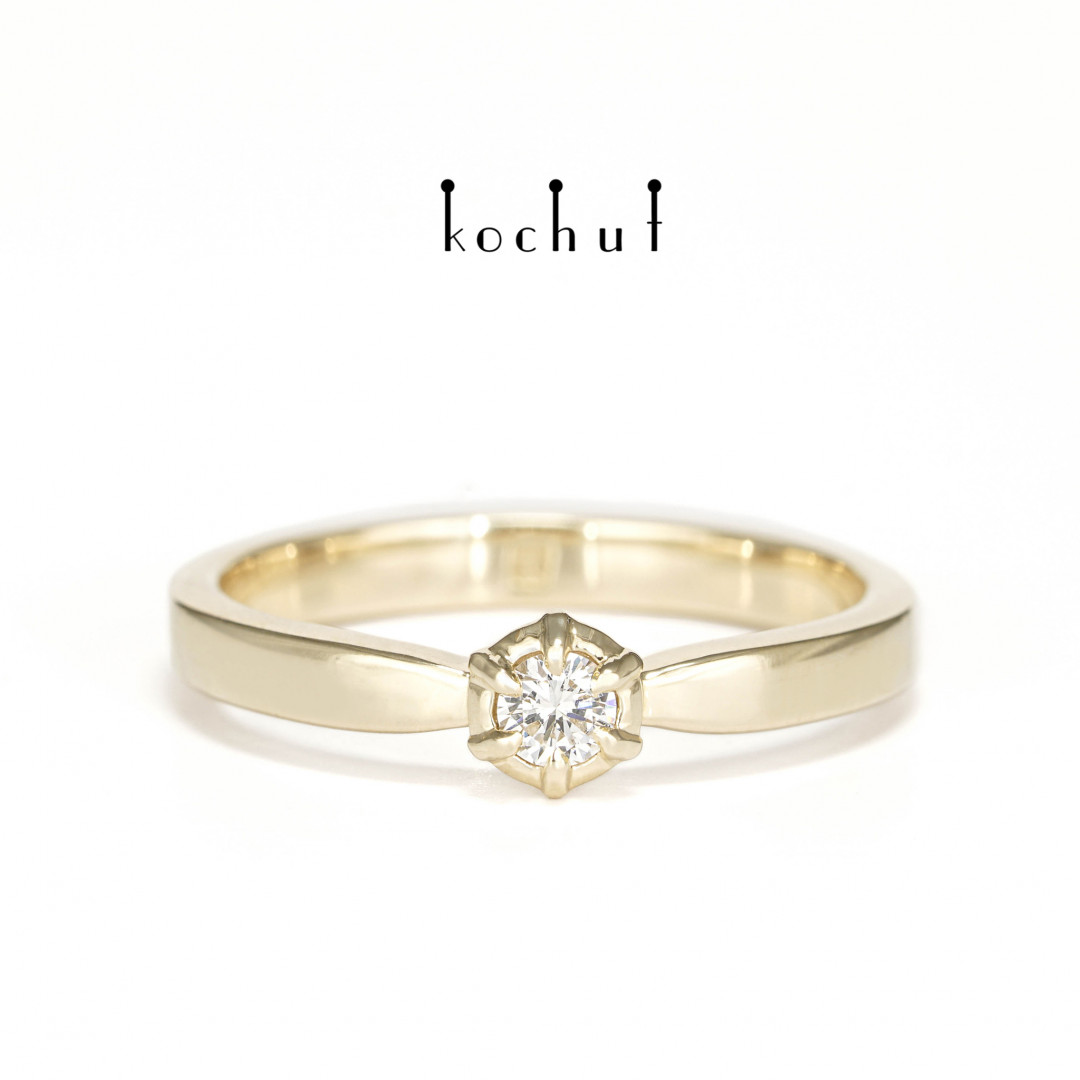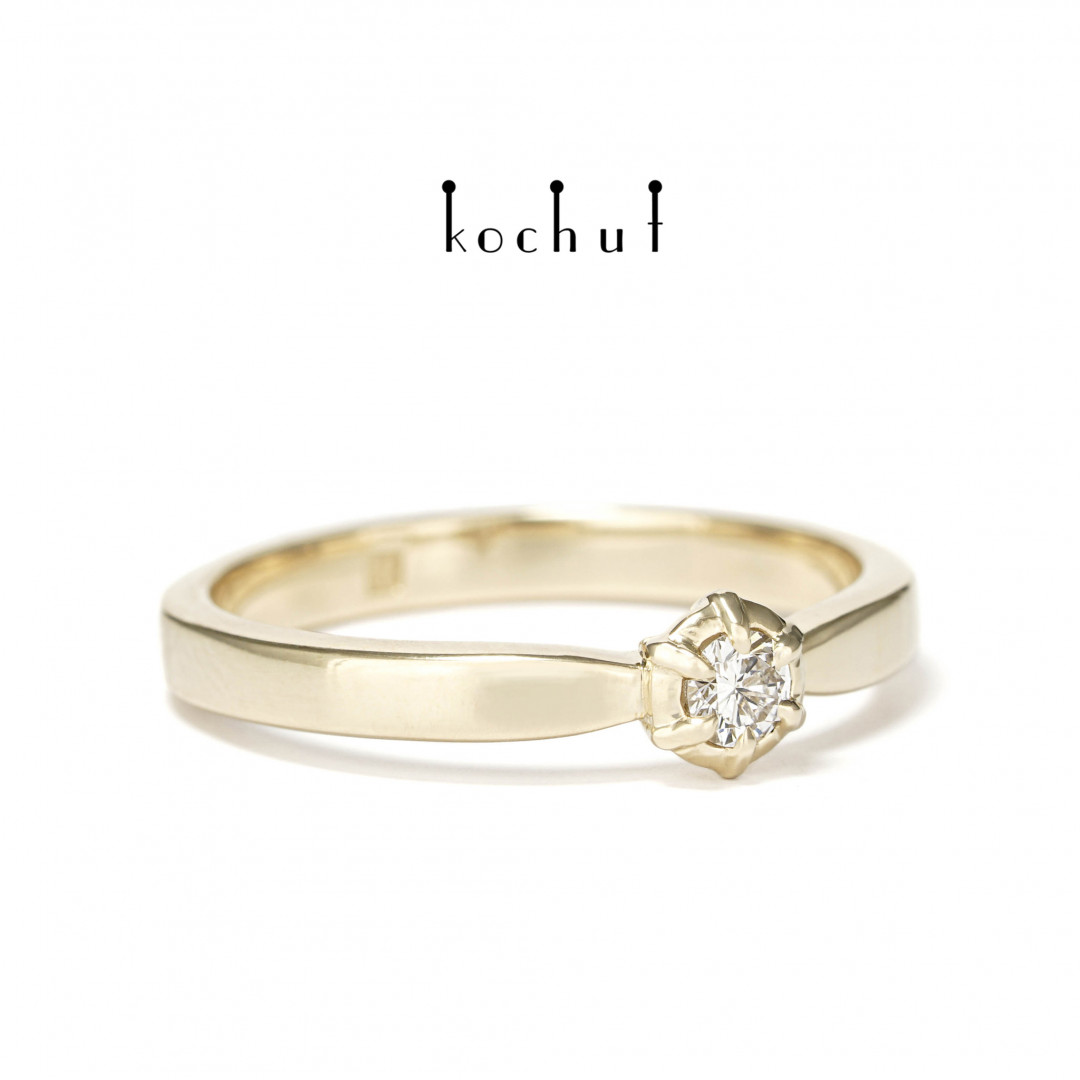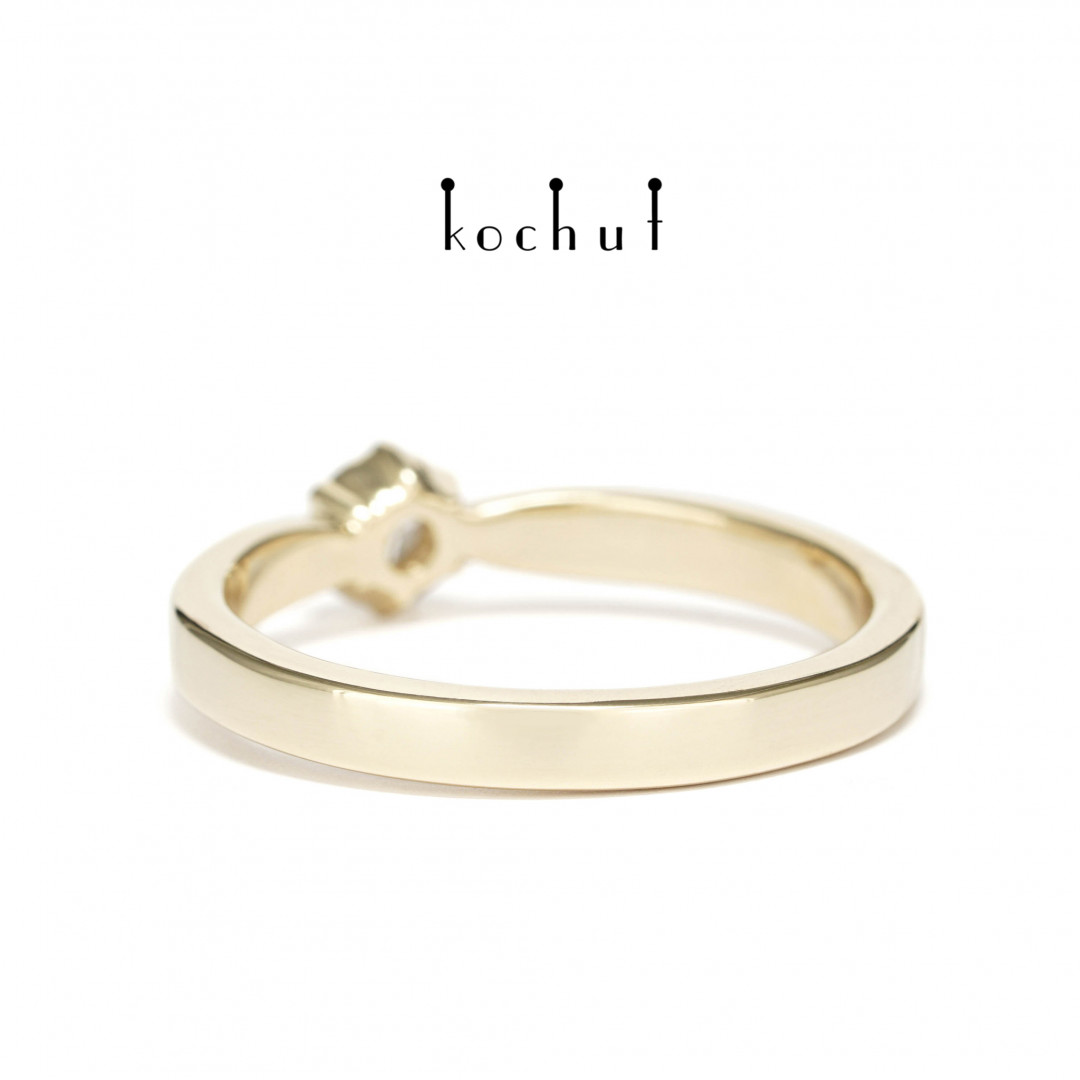 Engagement ring «New Dawn». Yellow gold, diamond
Characteristics
Metal: Yellow 14K gold
Insert: Diamond 0.1 ct (3 mm)
Description
There are billions of stars hanging on the underside of your sky. They are young, unstudied and unknown, masked and revealed again by the radiance of your soul. I so longed to touch them that I was burned at first sight, so what happens now? Your stars will shine their way through my outdated notions, ridding me of my antiquated sense of reason and instilling me with an entirely new one. Will it be like this forever?
When I grow thirsty as I travel this Milky Way, I will drink them in. When I breathe in this thick cosmic air, I will come to know your smell. When I no longer have a place in this infinity, I will fall to your knees and explore space by touch. Perhaps then a new star will be born.
A story in a ring about the birth of each new feeling, featuring an exquisite diamond in yellow gold. A timeless classic with a sleek new look.
The «New Star» ring is a wish that has every right to come true.