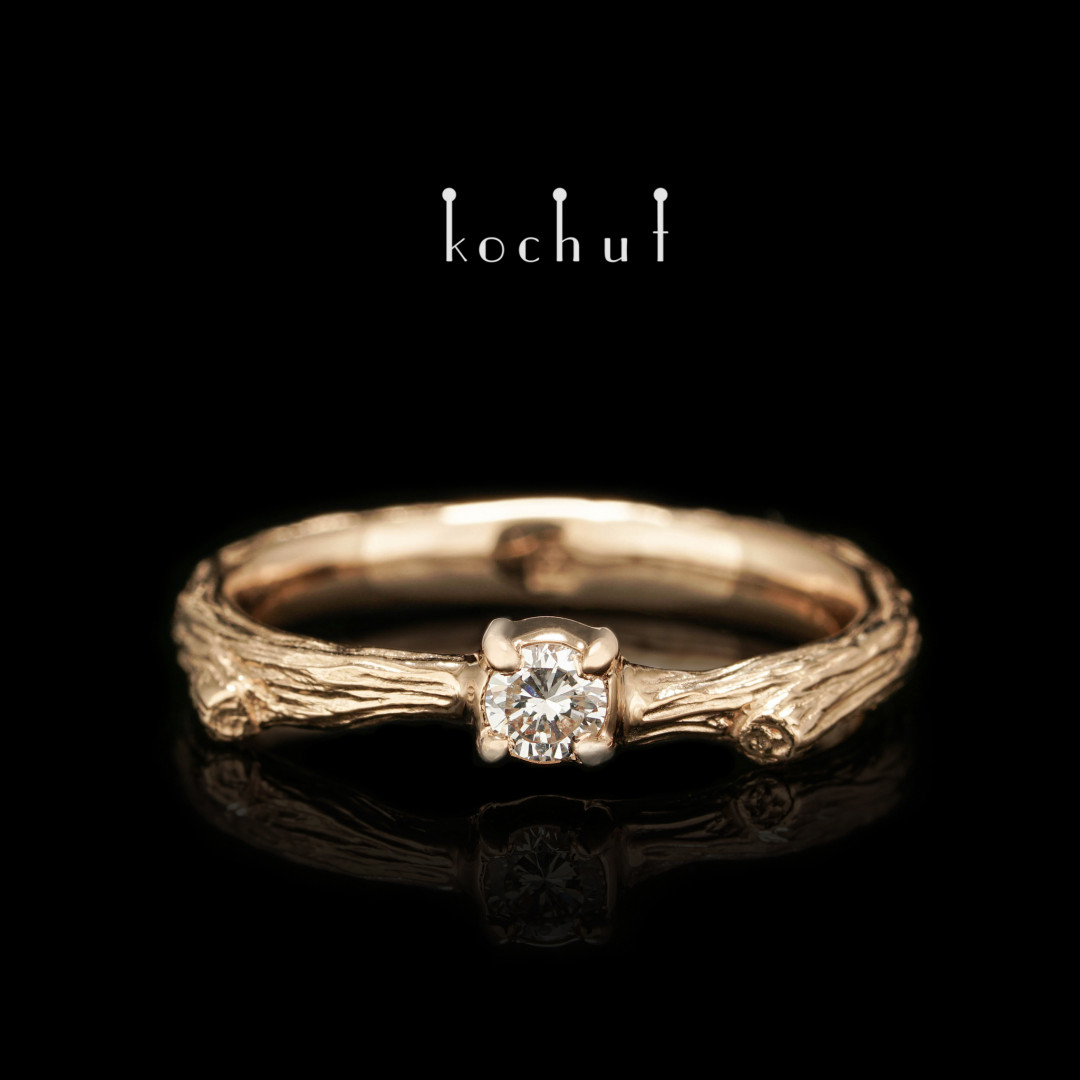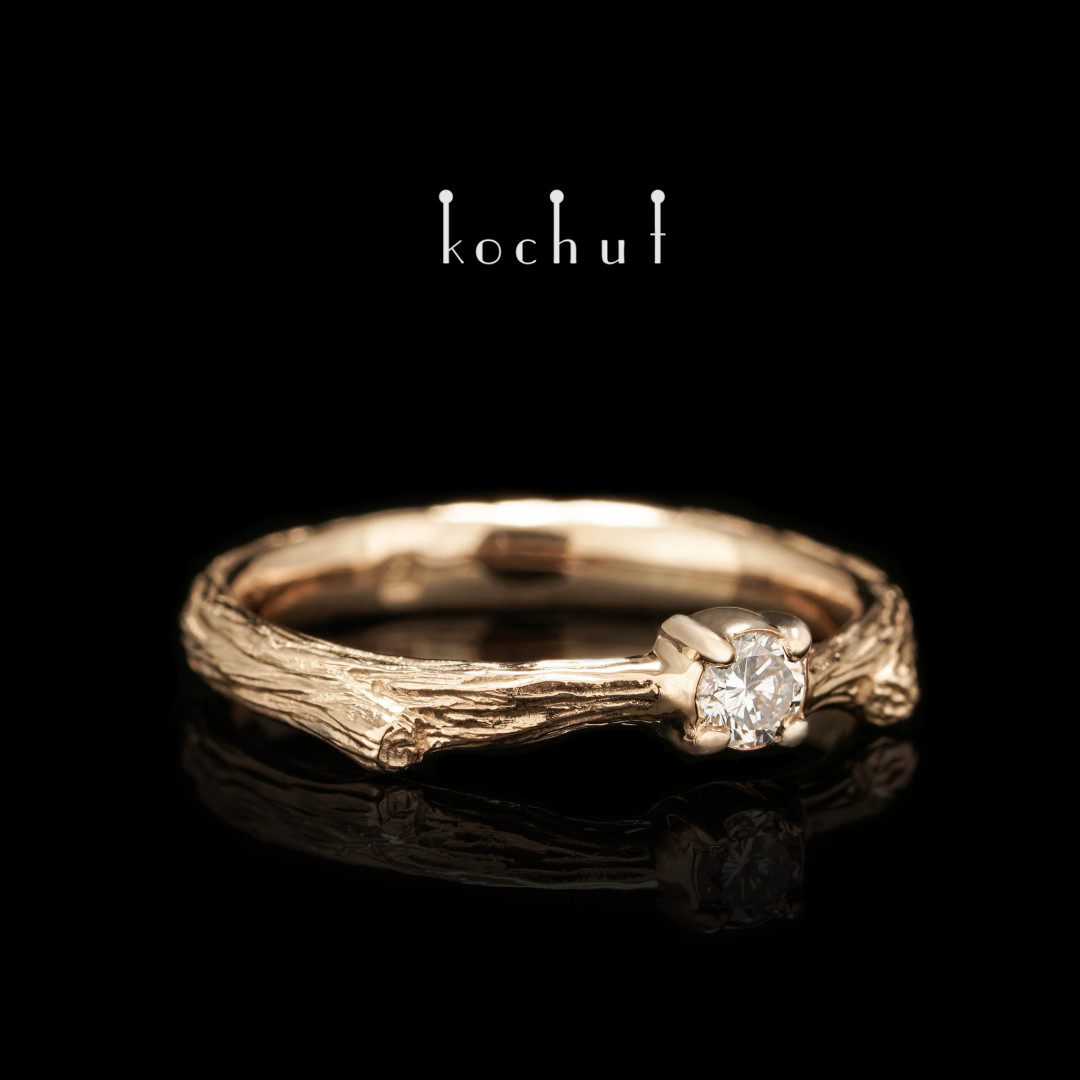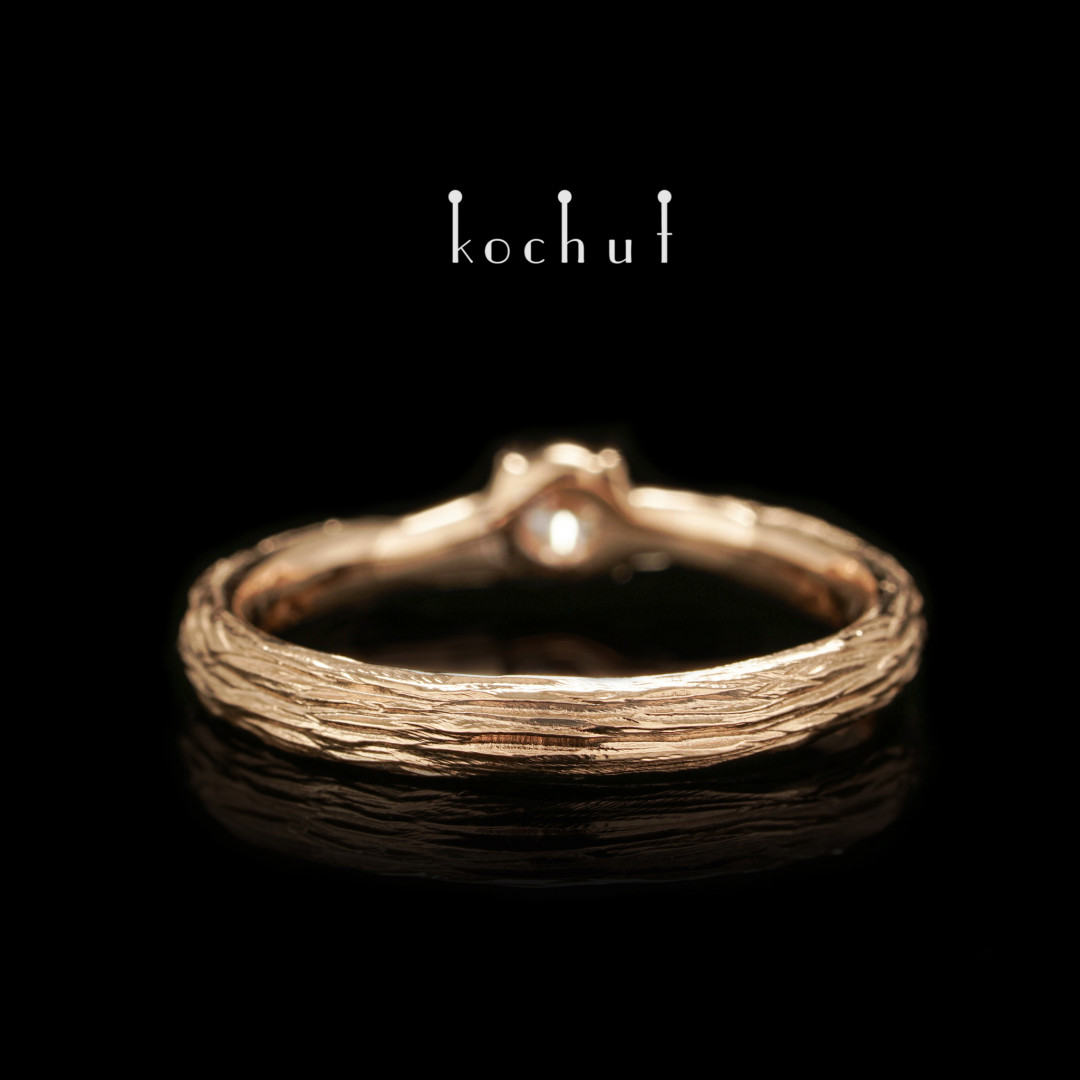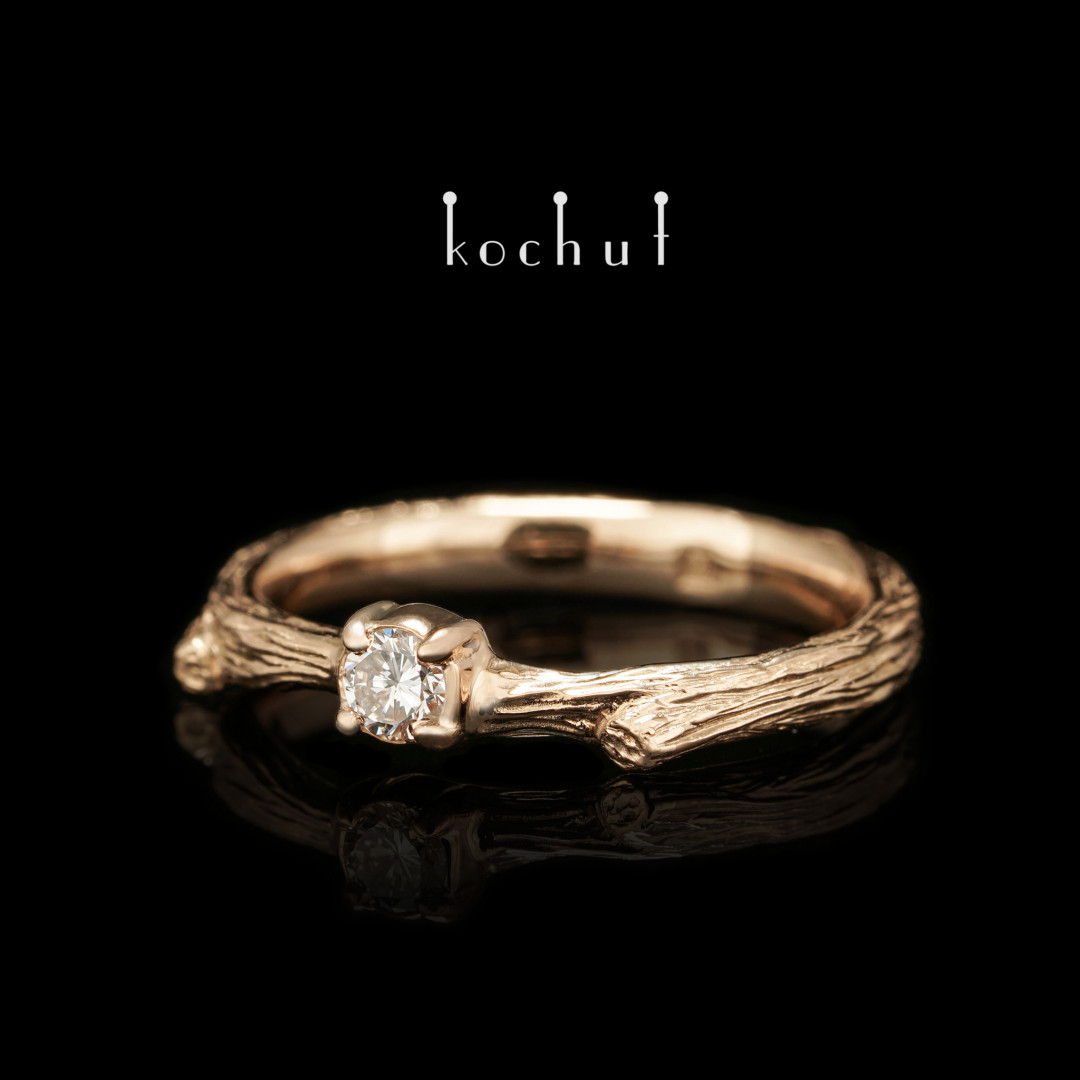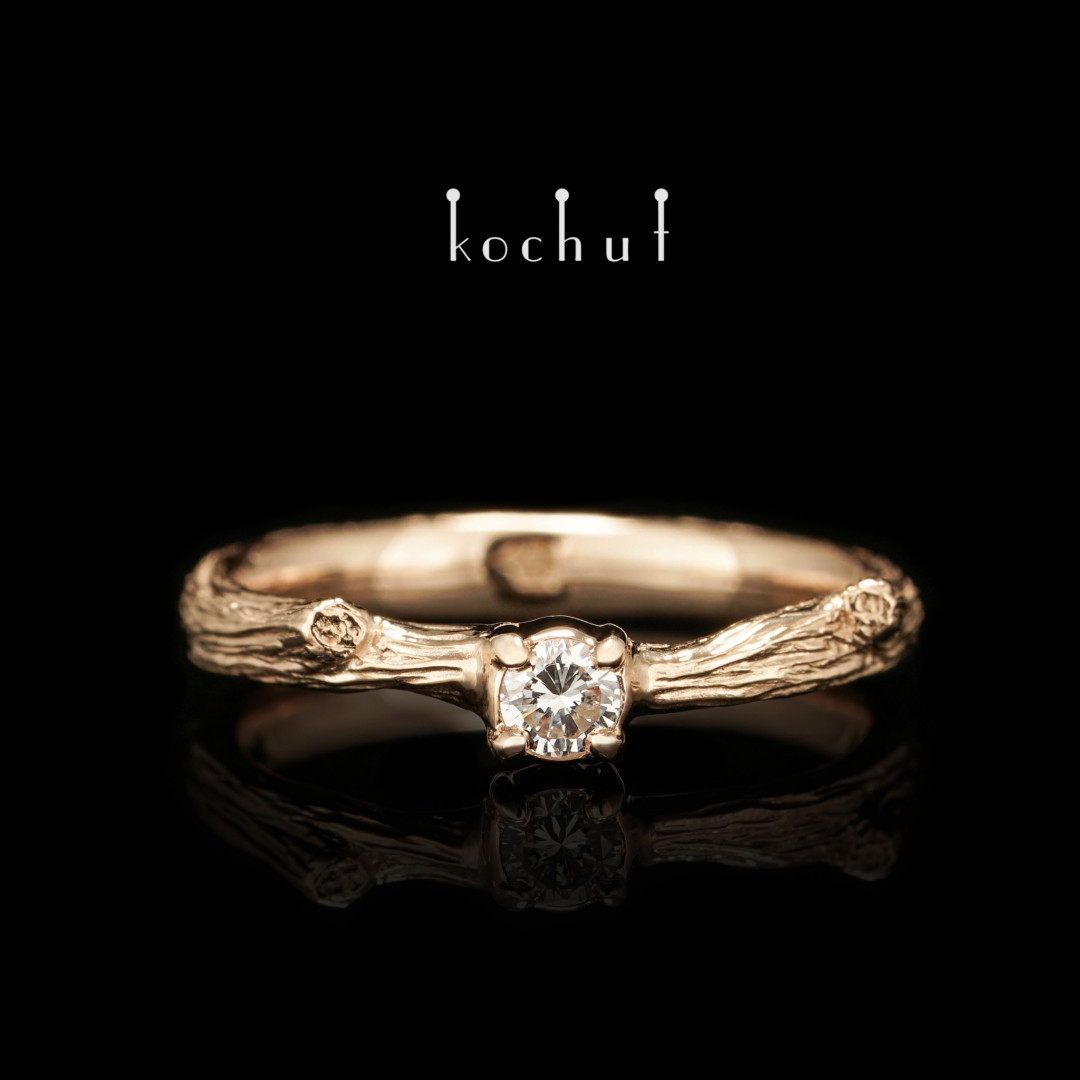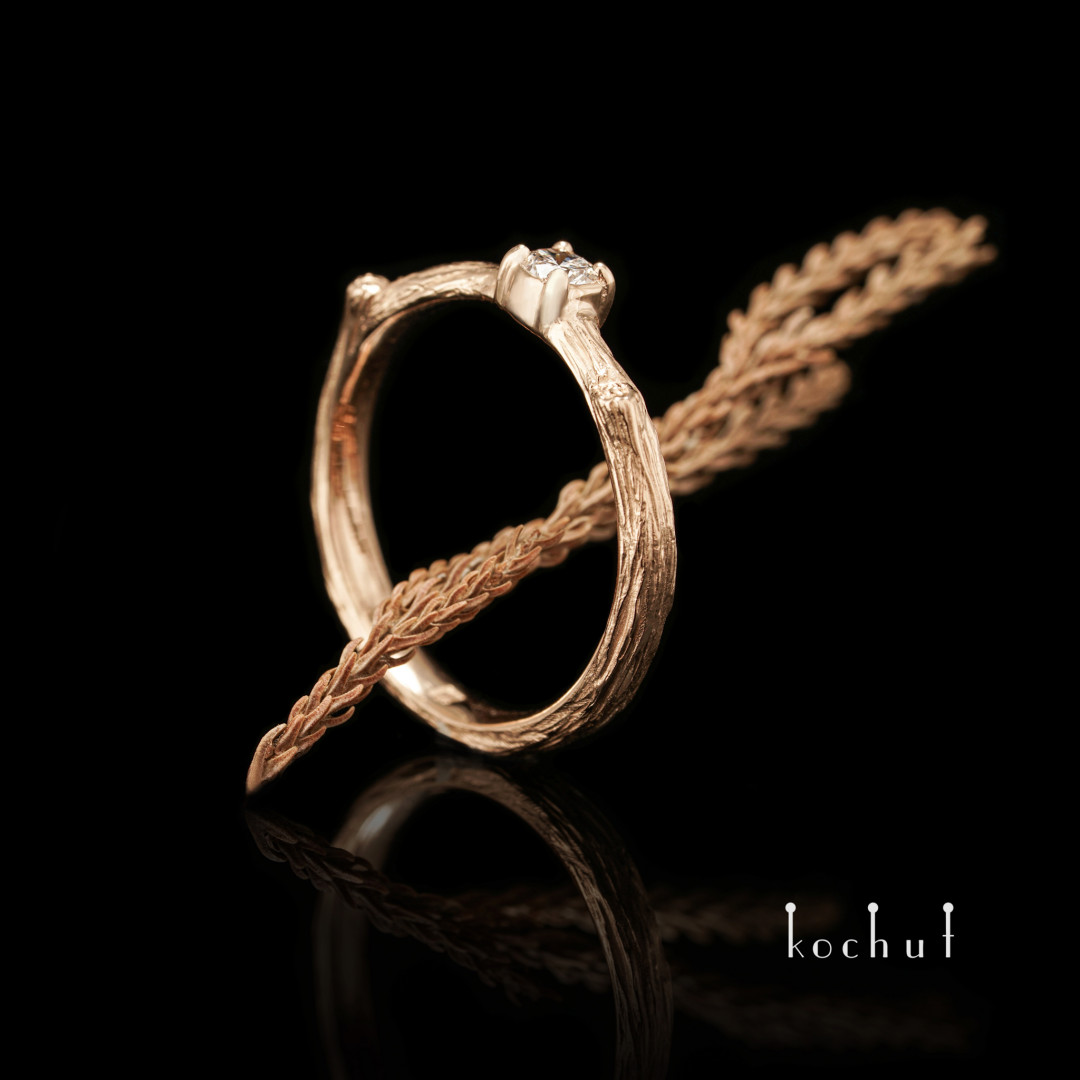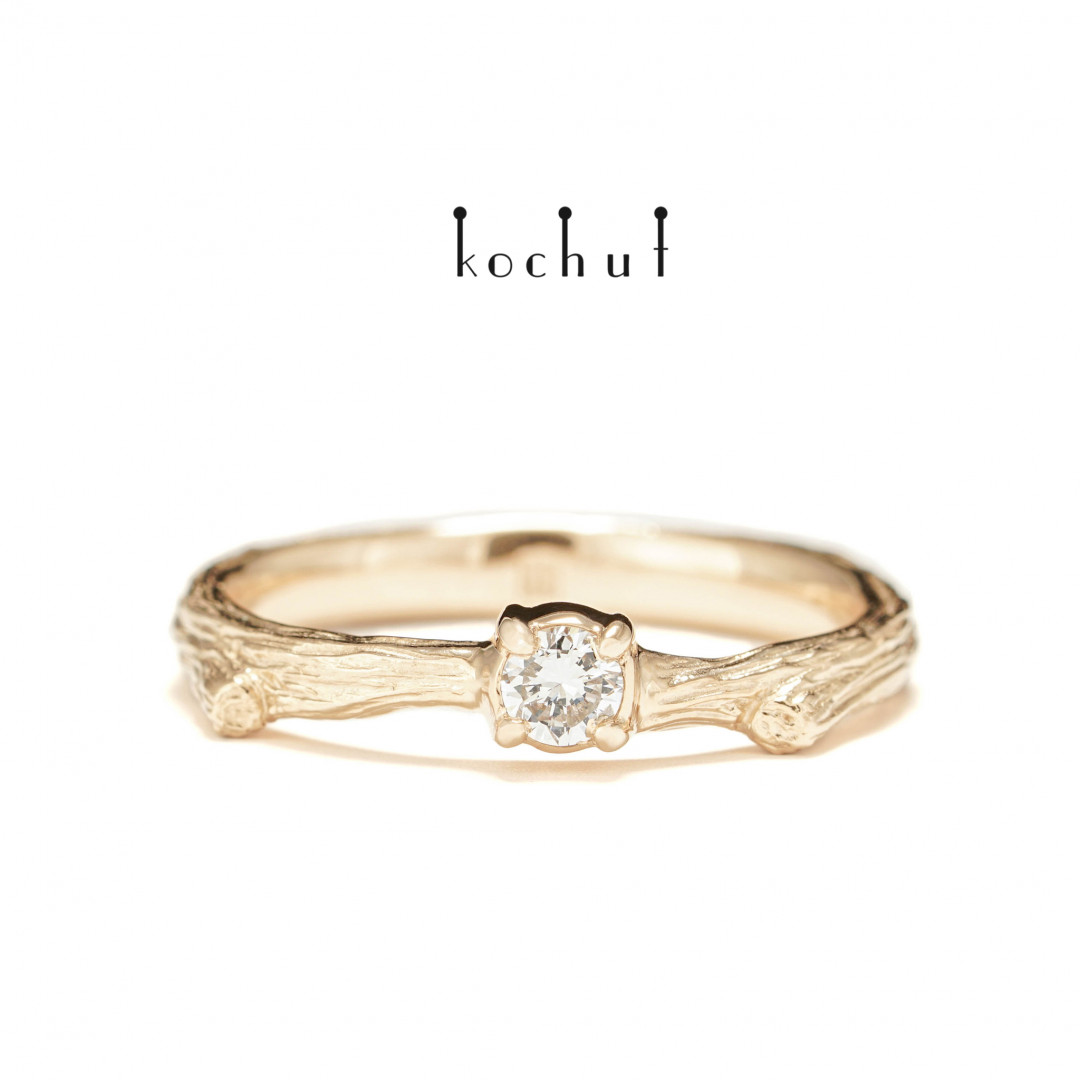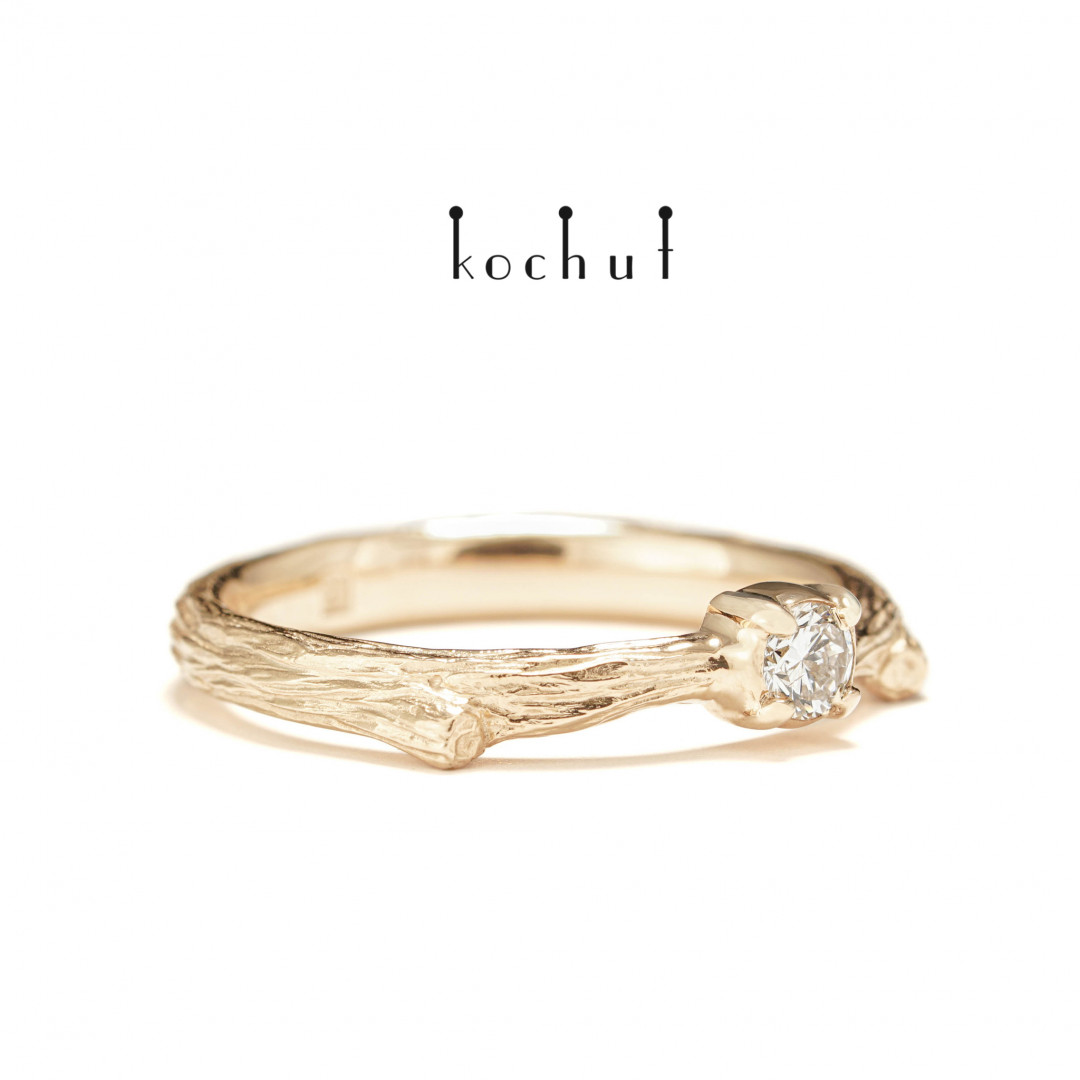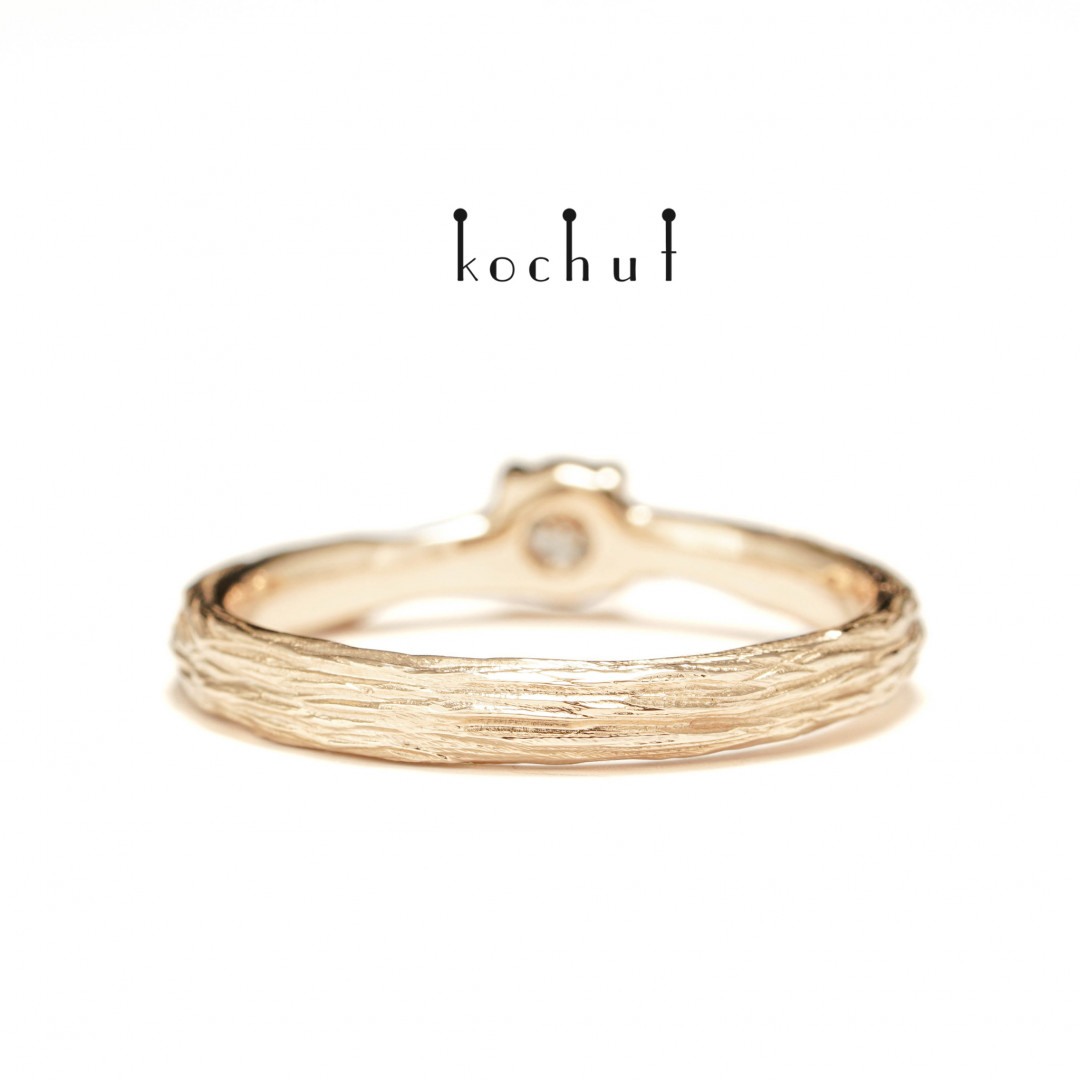 Engagement ring "Fragile twig". Red gold, diamond
Characteristics
Metal: Red 14K gold
Insert: Diamond 0.1 ct (3 mm)
Description
The «Delicate Twig» resembles a modest and elegant woman. Taken at a glance, she may seem fragile, but unfortunately your eyes fail to see that which matters most. Inner strength and spiritual independence are concealed in bright eyes and under lowered eyelashes, in the interweaving of delicate hand gestures, in the subtle features of a gentle face.
Pierre Boast once said «without a woman, the dawns and evenings of life would be feckless, and the noon would be joyless.»
Each branch preserves a tree's majestic genetic code and history. Twigs are a material part of the tree's soul, a manifestation of self-awareness in the material world. A woman is a part of the Universe's soul, a tremendous force embedded in a delicate body. Whole worlds pass through her soul, infusing the essence of nature in every look and touch.
The twig seems lonely, yet if you disregard illusions and myth you can easily see that it is part of a large and strong whole that protects it from the cold, rain and fog. It is a fragment of eternity concealed in the thickets of its forest kingdom.
Is it not wonderful to realize that nature is not only tucked far away in the mountains, forests and deserts? Nature is close. She, like God, is everywhere, including on the fingers of exceptional women.
Our ring from the «Delicate Twig» collection is made of red 14K gold. We decorated the ring with mysterious diamond, and it looks on at the world with sincere admiration and love through dark heavenly eyes ...