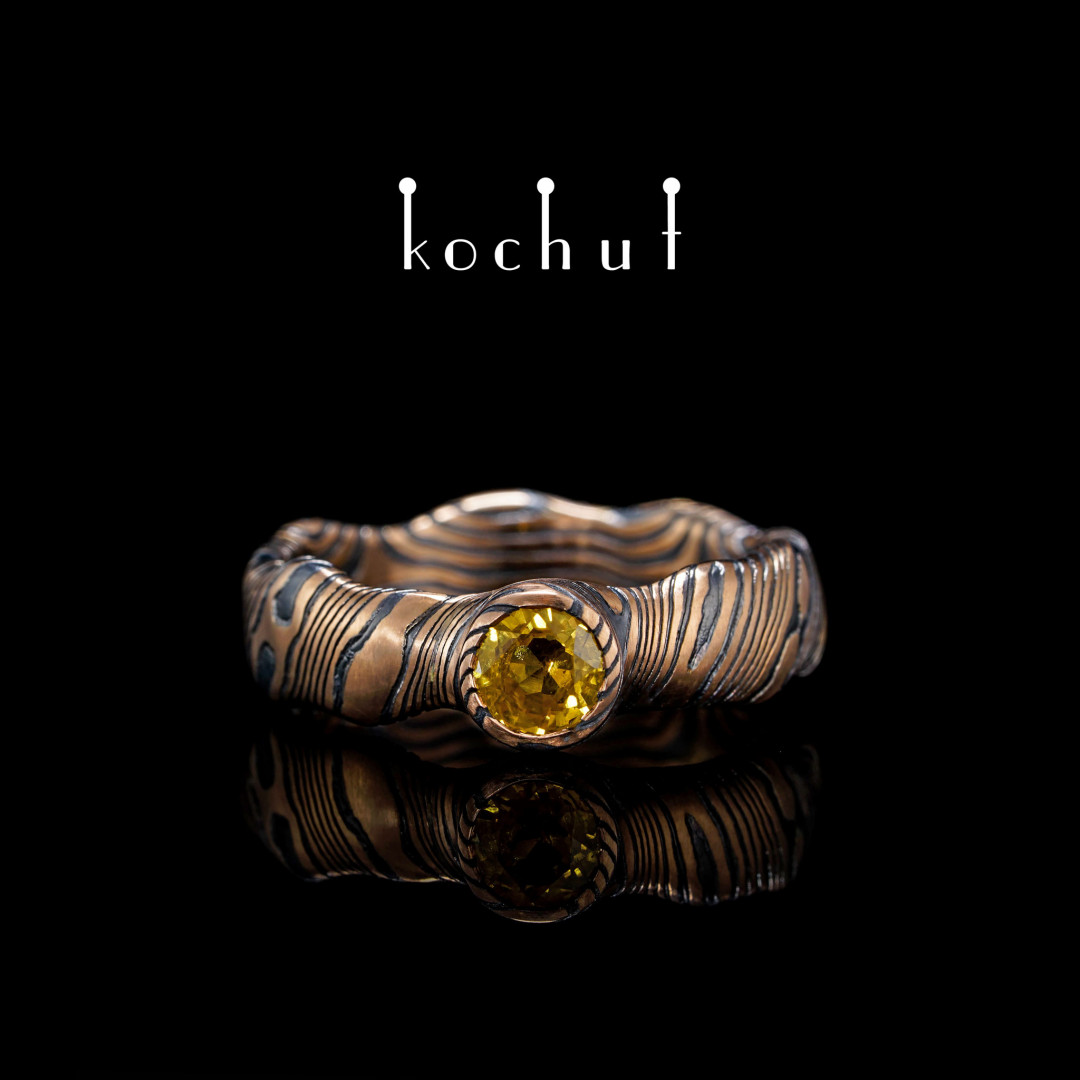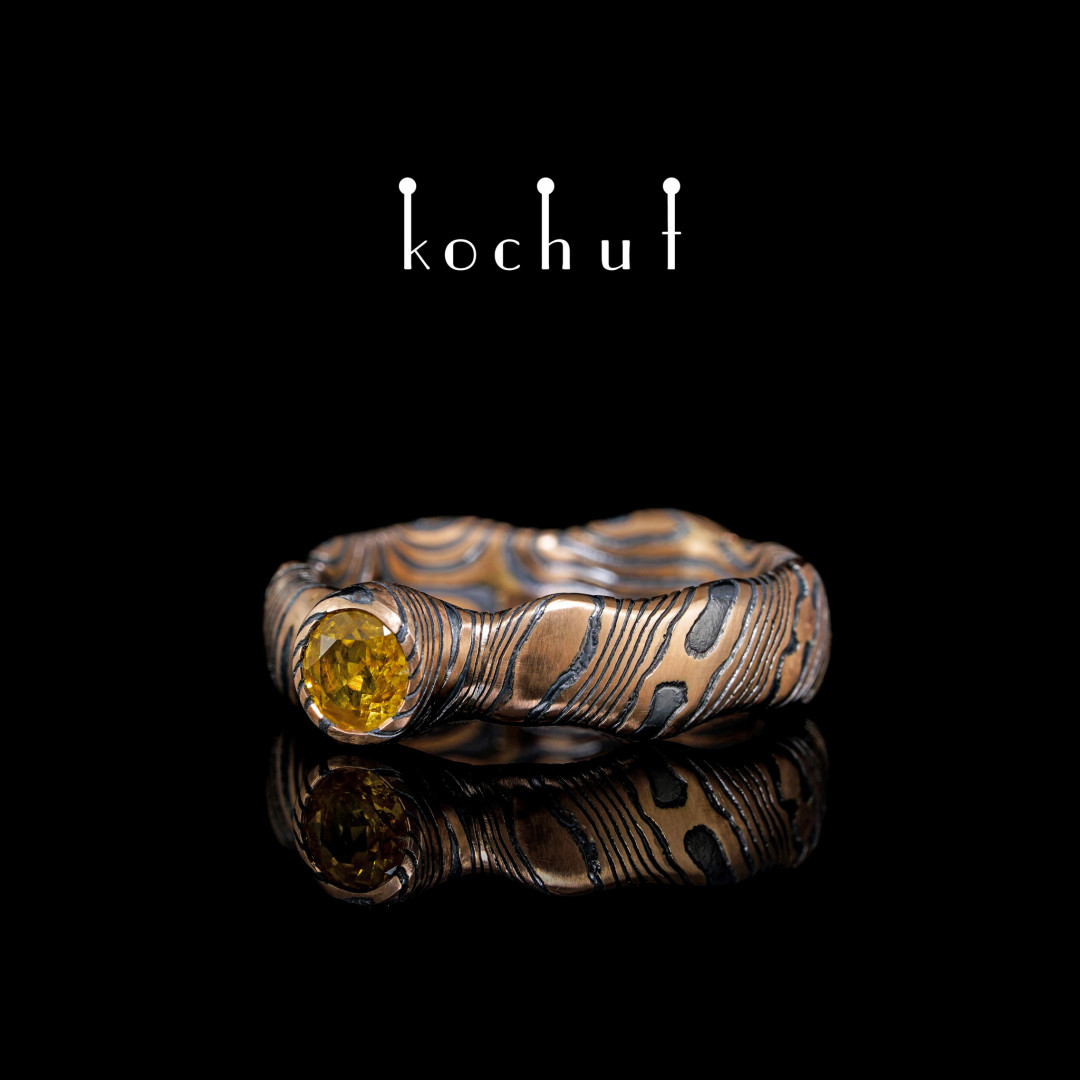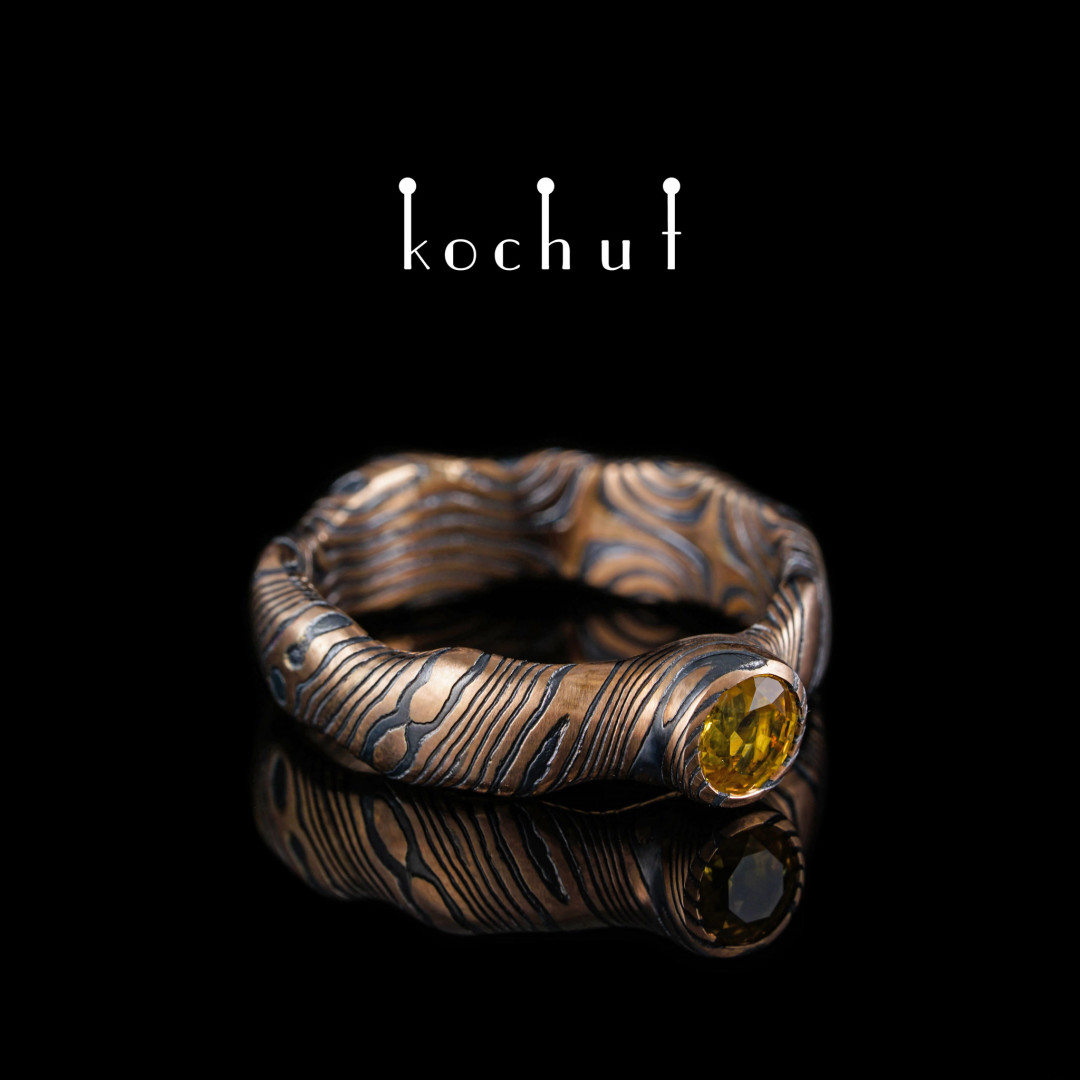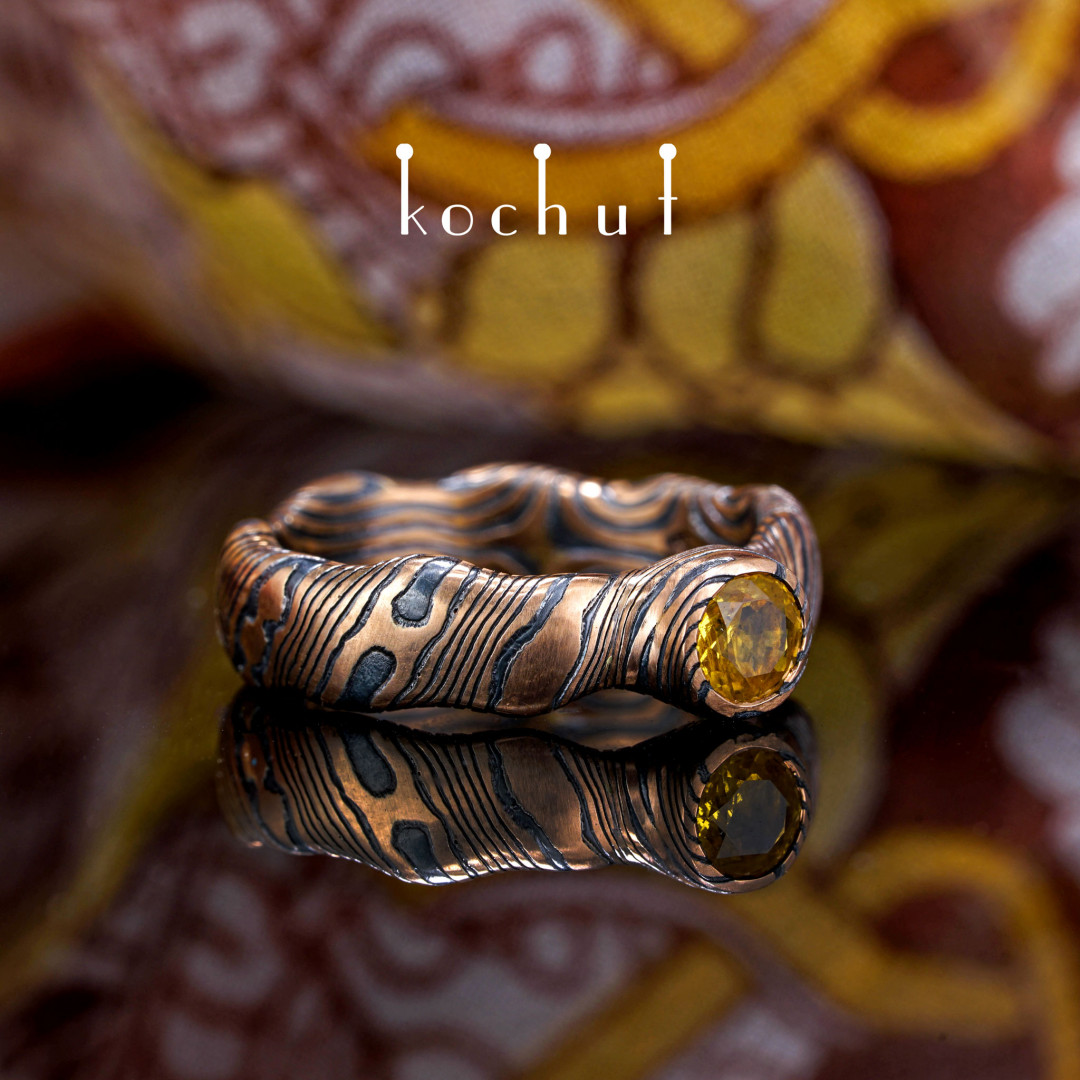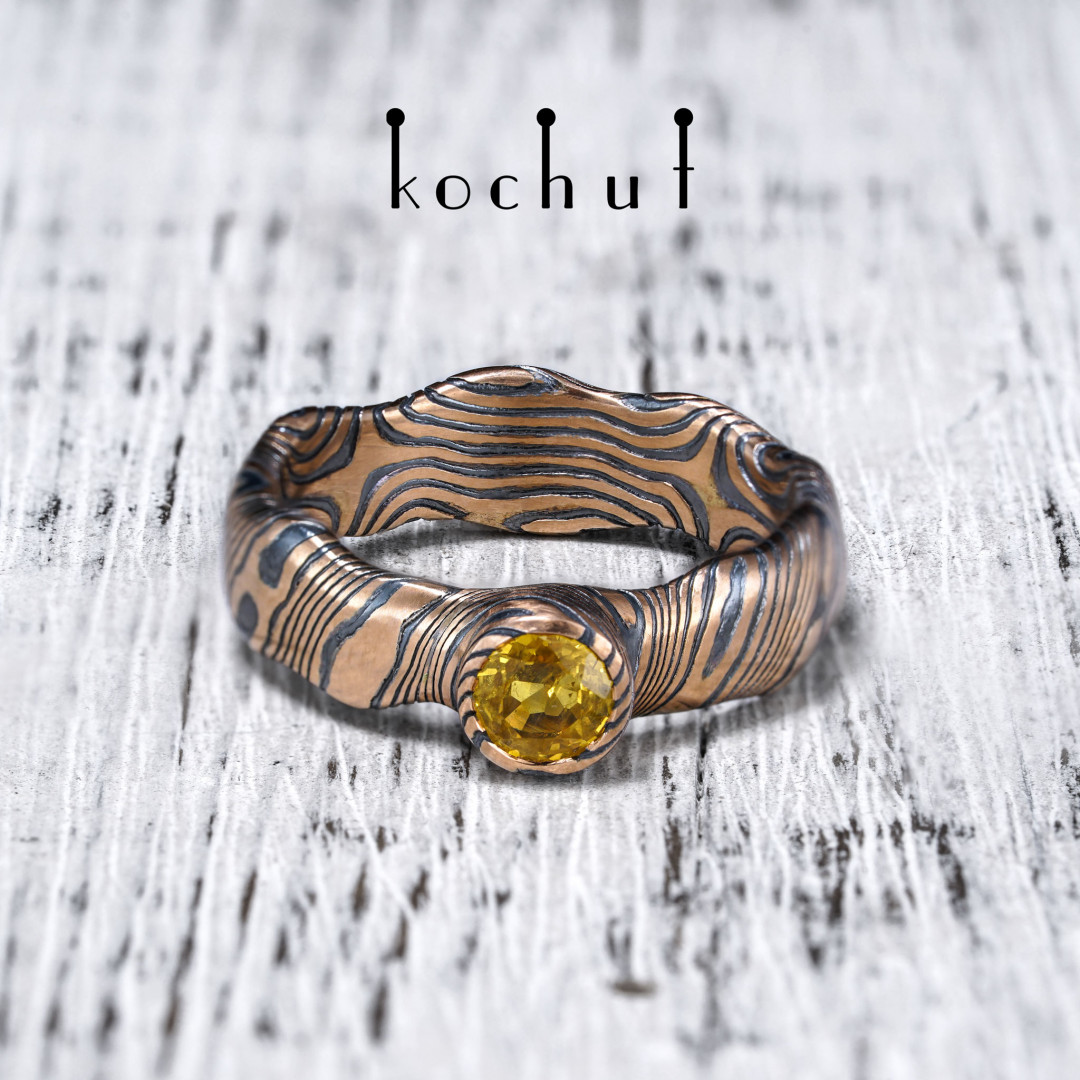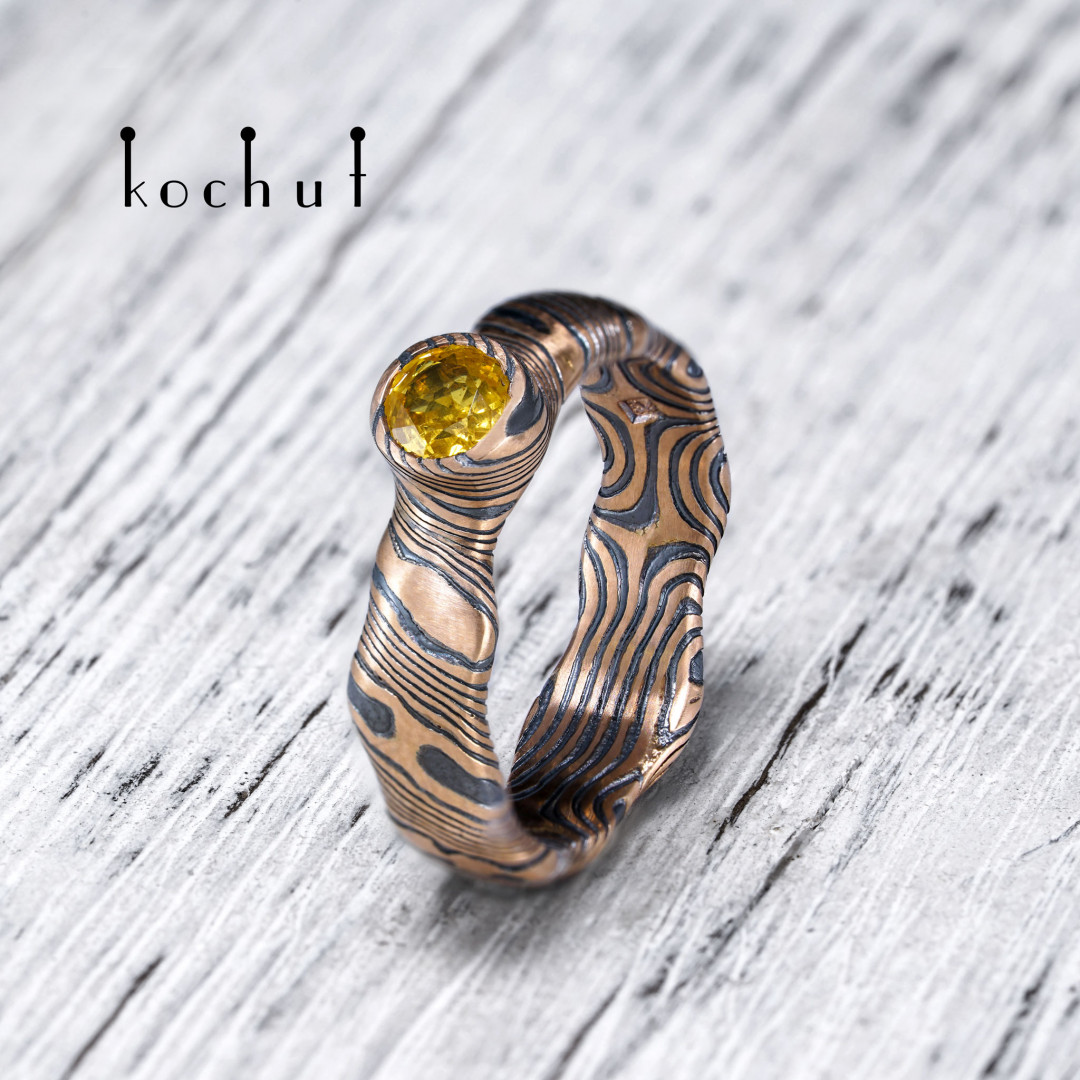 Mokume ring «Northern Lights» (seamless). Red gold, etched silver, green
Characteristics
Metal: Red 14K gold, sterling silver
Insert: Yellow sapphire 5 mm
Plating: Oxidation
Description
The Northern Lights are a truly amazing celestial phenomenon, colourful, soothing, and fantastic beyond our reckoning! Angels are said to reveal this celestial landscape to our eyes so that we may understand all the sweet beauty of blessings divine.
For many years, the Alaskan Inuit have observed this natural wonder and believed that clouds shine because light falls on them from the windows of a heavenly palace. The palace is invisible to our eyes and serves as the home of the souls of hunters. When the hunters want to catch a glimpse of their native lands, they cast the palace's windows wide open, casting what we know as the northern lights or aurora borealis across the sky.
In ancient Norway, it was believed that the aurora borealis was a bridge over which the gods descended to earth. Other countries in Europe retain the belief that the aurora borealis is the light of the stars reflecting off of the shields of the Valkyries.
That said, what matters most is not the beliefs, legends and myths of our ancestors. The aurora borealis is sacred because it is the moment when space collides with our planet and our mutual realities are reunited. It is the flash of a friendly kiss from the Universe to the Earth.
We recreated this incredible beauty in a fantastic ring from the Mokume Gane collection. The smooth lines of the northern lights, its unusually bright colours and the beauty of each transition have all been depicted on a beautiful metal canvas.
We called this ring 'Mokume Northern Lights'. It combines two metals — silver and red gold. We have concentrated the essence of the northern kingdoms in this ring: cold, transparent, but full of beauty and unearthly radiance.
Our ring will be a monument to you and a part of the sky and the universe in order to remind you of eternity. And, of course, we hope you will have the opportunity to see the northern lights with your own eyes! Please note that this piece takes 3-4 weeks to produce. The total cost depends on the required size.