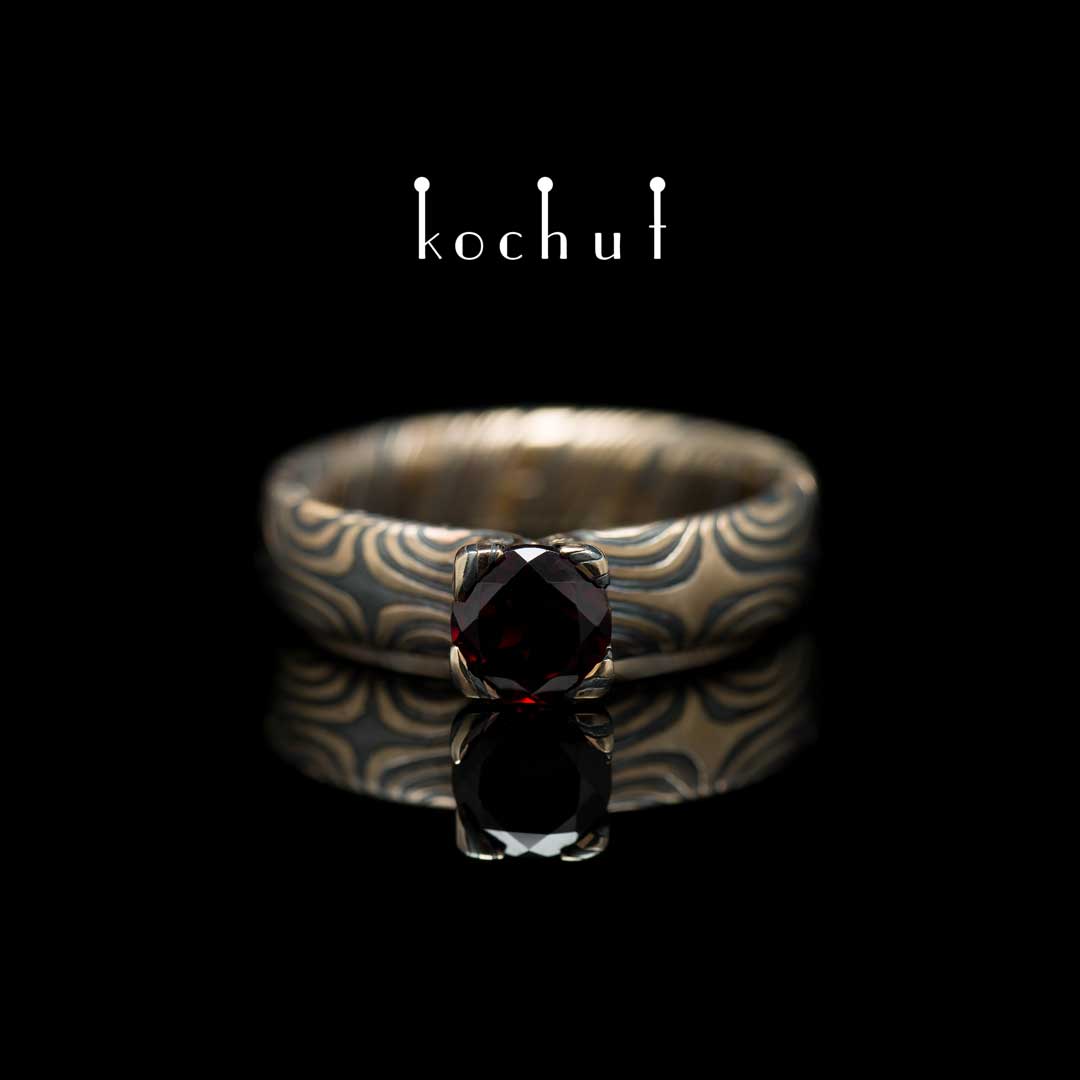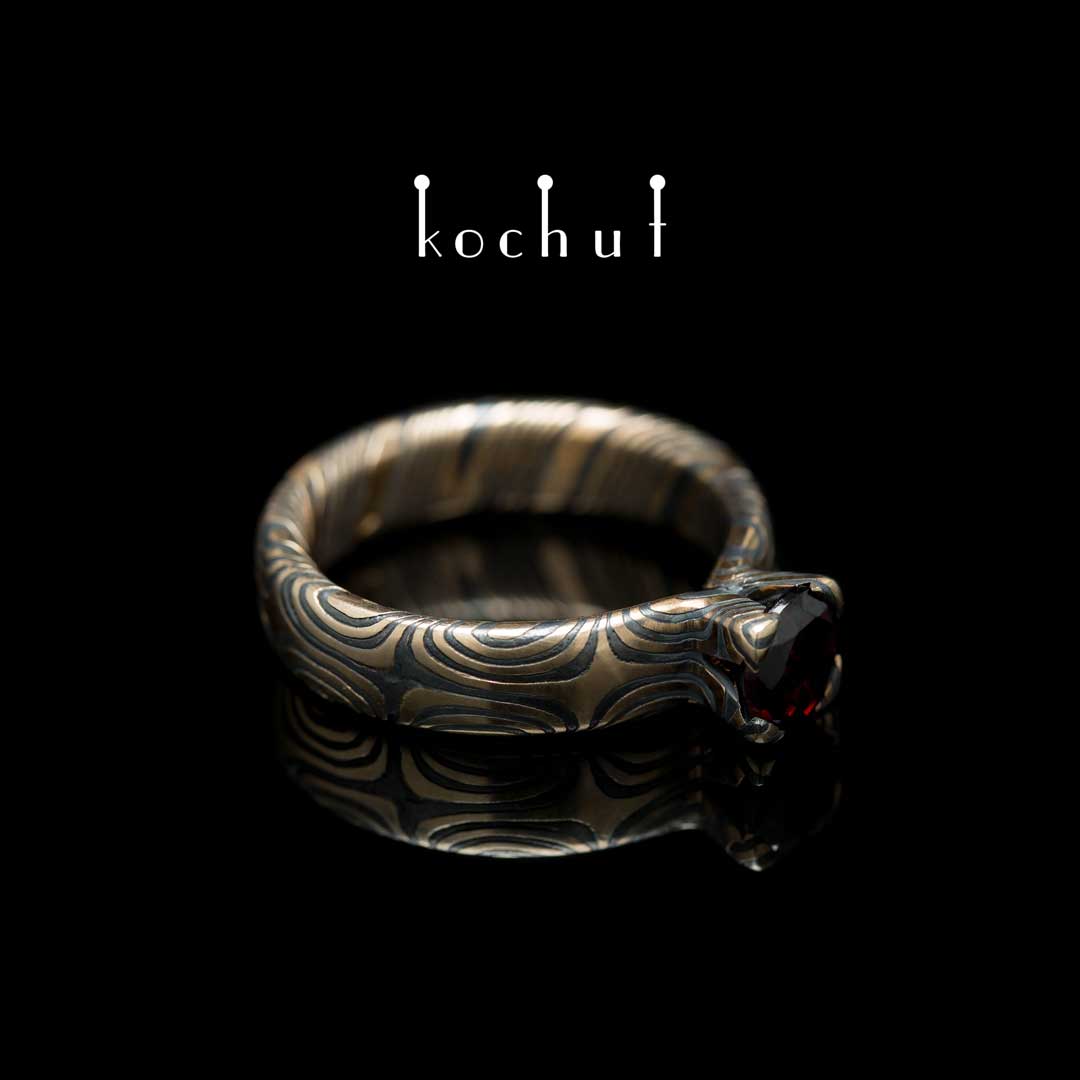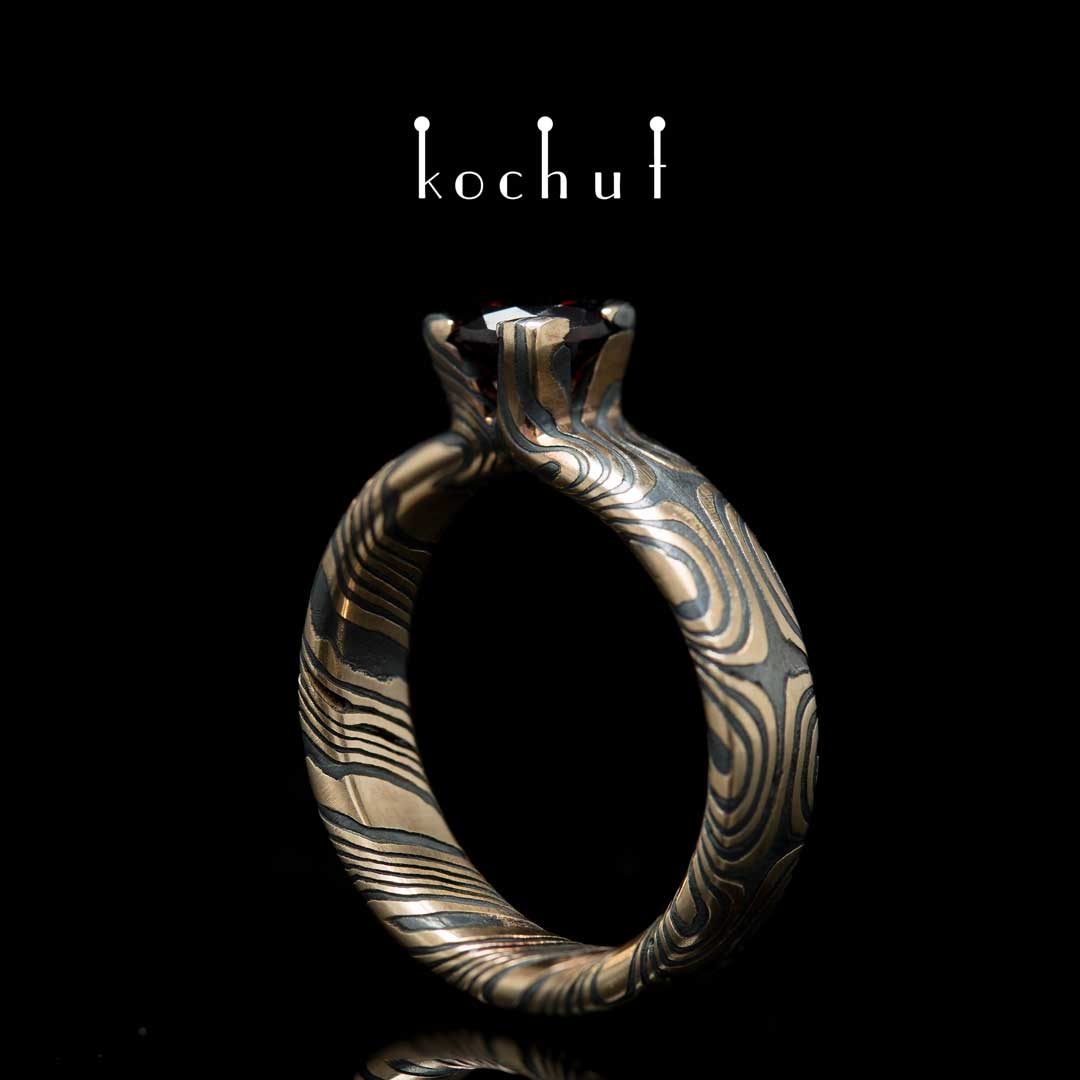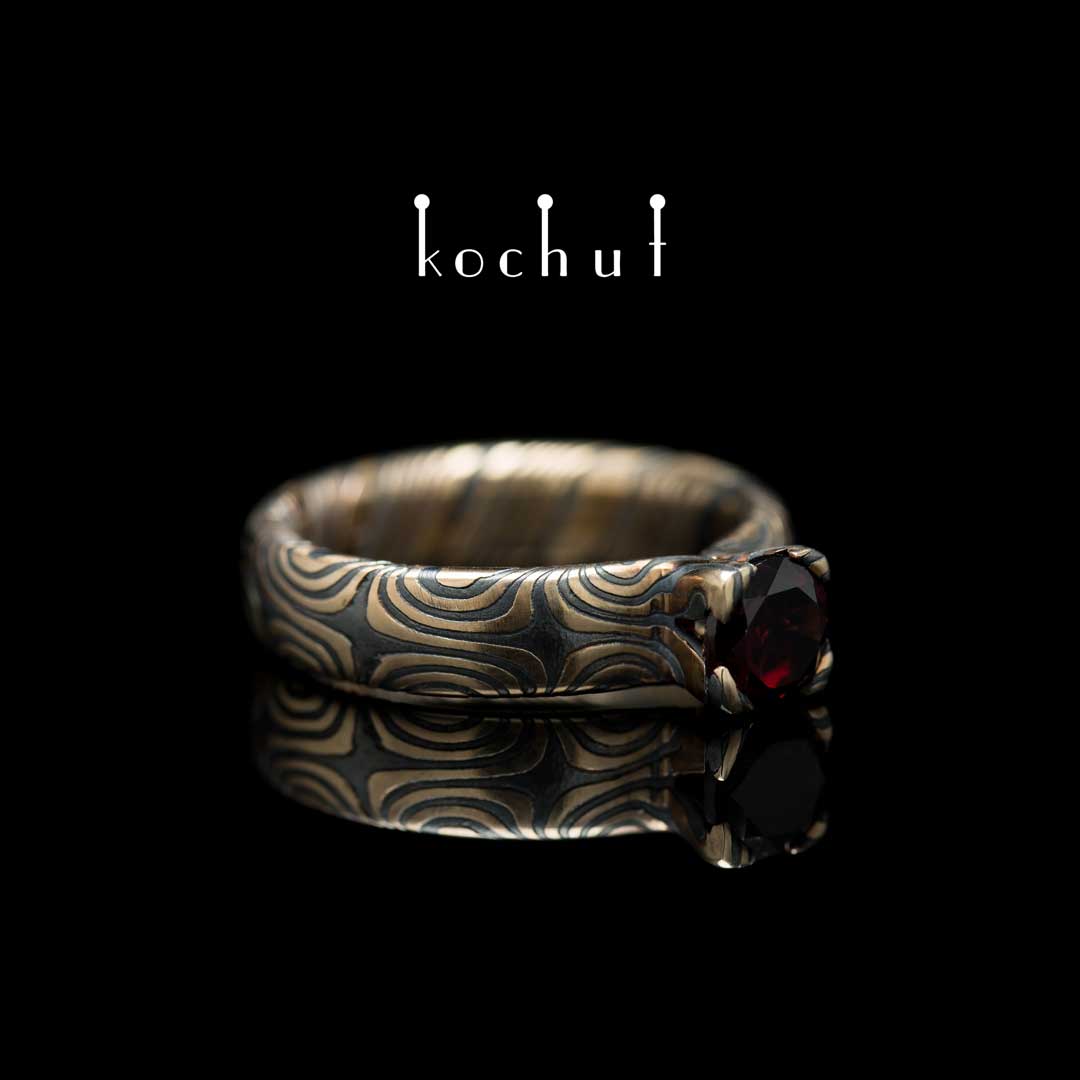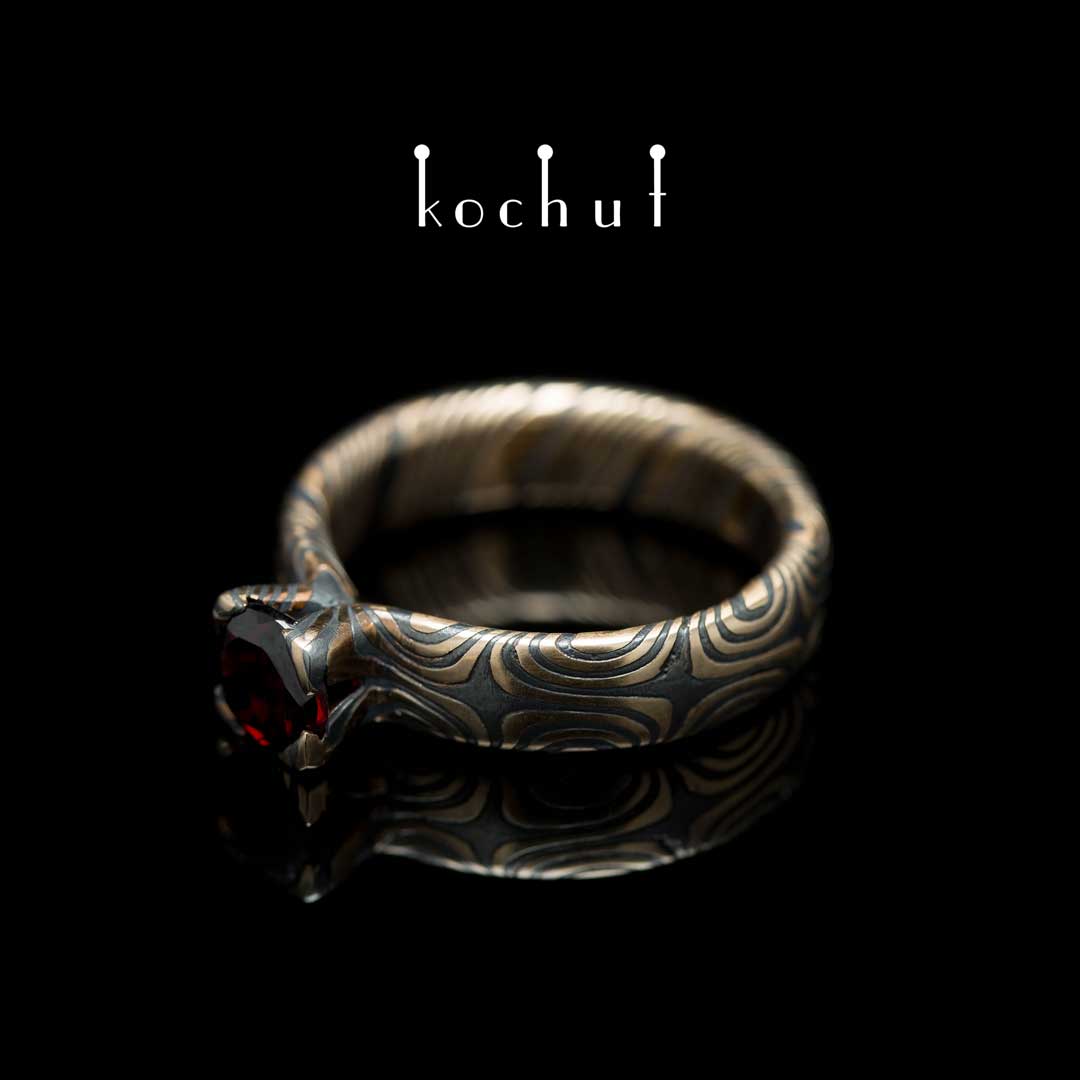 Ring mokume «Nihon». Red gold, etched silver, red garnet
Characteristics
Metal: 14K red gold, sterling silver
Insert: Red garnet 6 mm
Plating: Oxidation
Description
Technique mokume gane — monogenic, as well as life itself. It can be realized in thousands of different ornaments, in weapons, in luxury items, in fine daggers.
Mokume can not be compared to anything ordinary. This technique is majestic, unique and causes only admiration, when the true master regards metals as a tool for creating a new and beautiful. It's strange that so many worlds are bordered in our Universe, and each culture can give us a whole gamut of beautiful life scenes.
In the case of Mokume, Japanese culture has given us ground for the creation and improvement of this technique. Each ring turns out to be unique, we ourselves do not always know what exactly will come out from under the skilled hands of a jeweler.
These rings fascinate, hypnotize, beckon a look. So beautiful and unusual that they would be worn by kings and emperors of ancient ages. And today such a ring can be worn by each of us, feeling the touch of civilizations and the power of the world of art.
Our ring from the Mokume collection simply can not make you think differently. It's just magical, it's royal. Particularly beautiful against the background of fusing two metals blood red, saturated pomegranate. Its depth stretches to the very bottom of the human soul, it looks into the abyss of the universe and sees its own reflection there.
In this ring, we combined yellow gold and etched, and then oxidized silver. Exquisitely, is not it?
IMPORTANT: production time is 3-4 weeks.