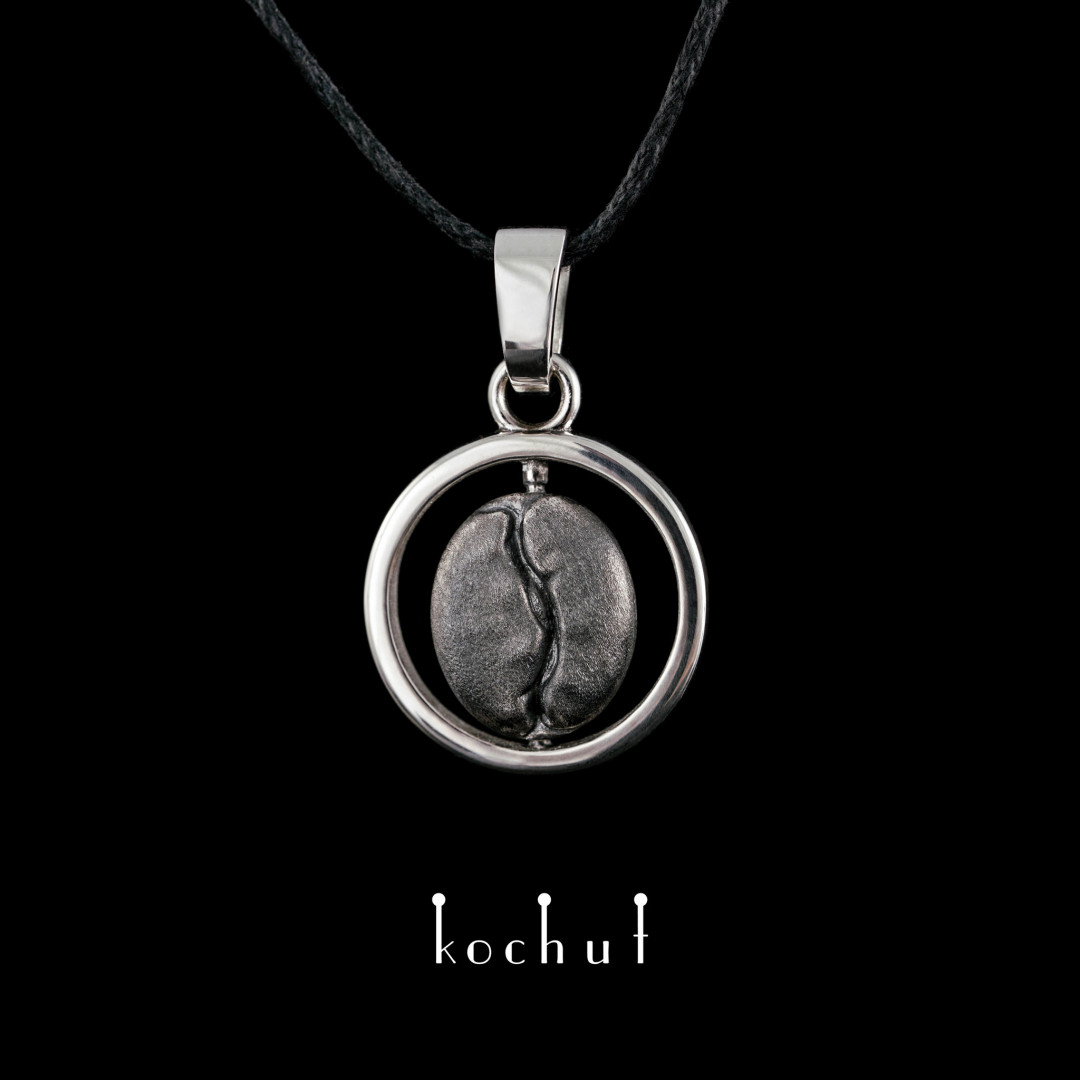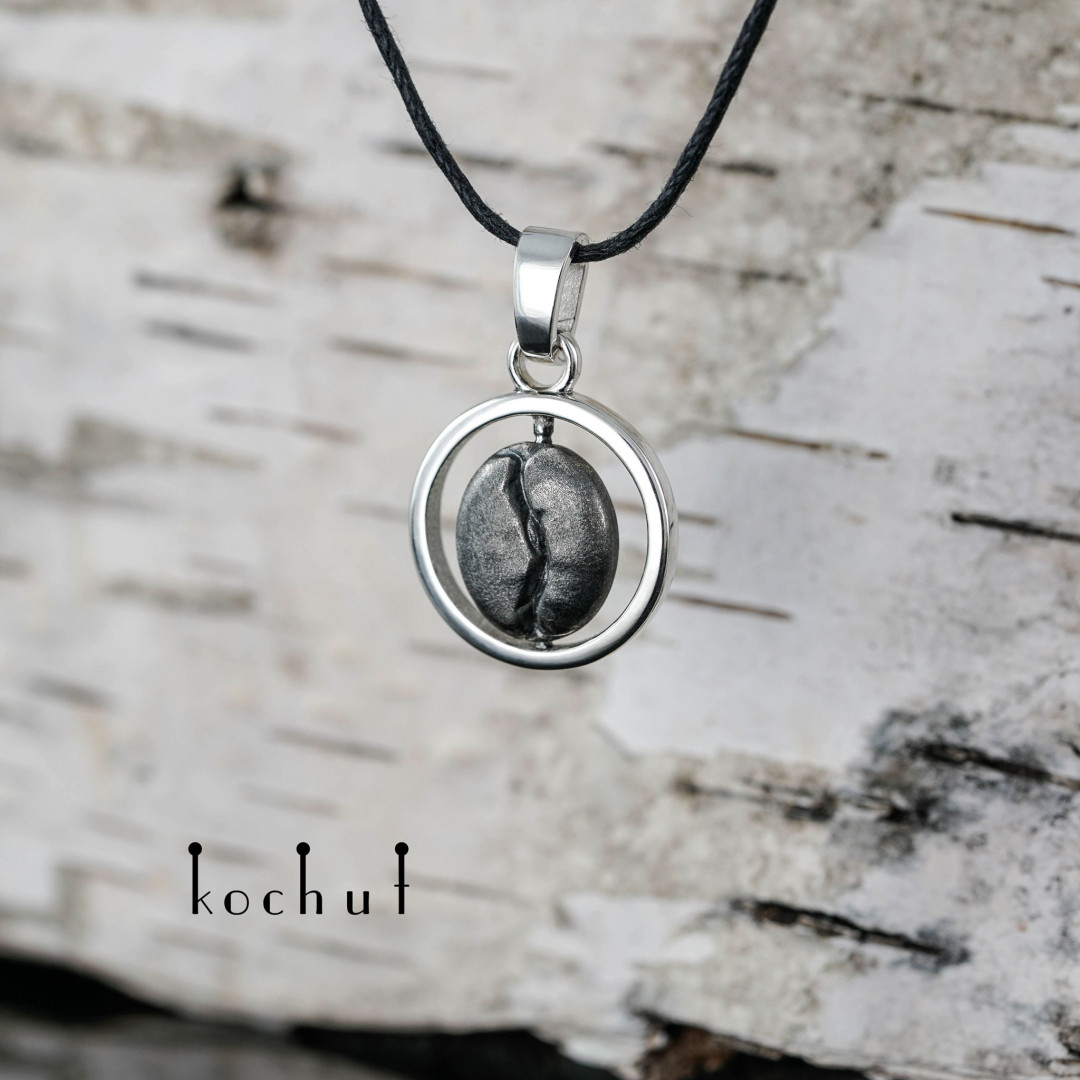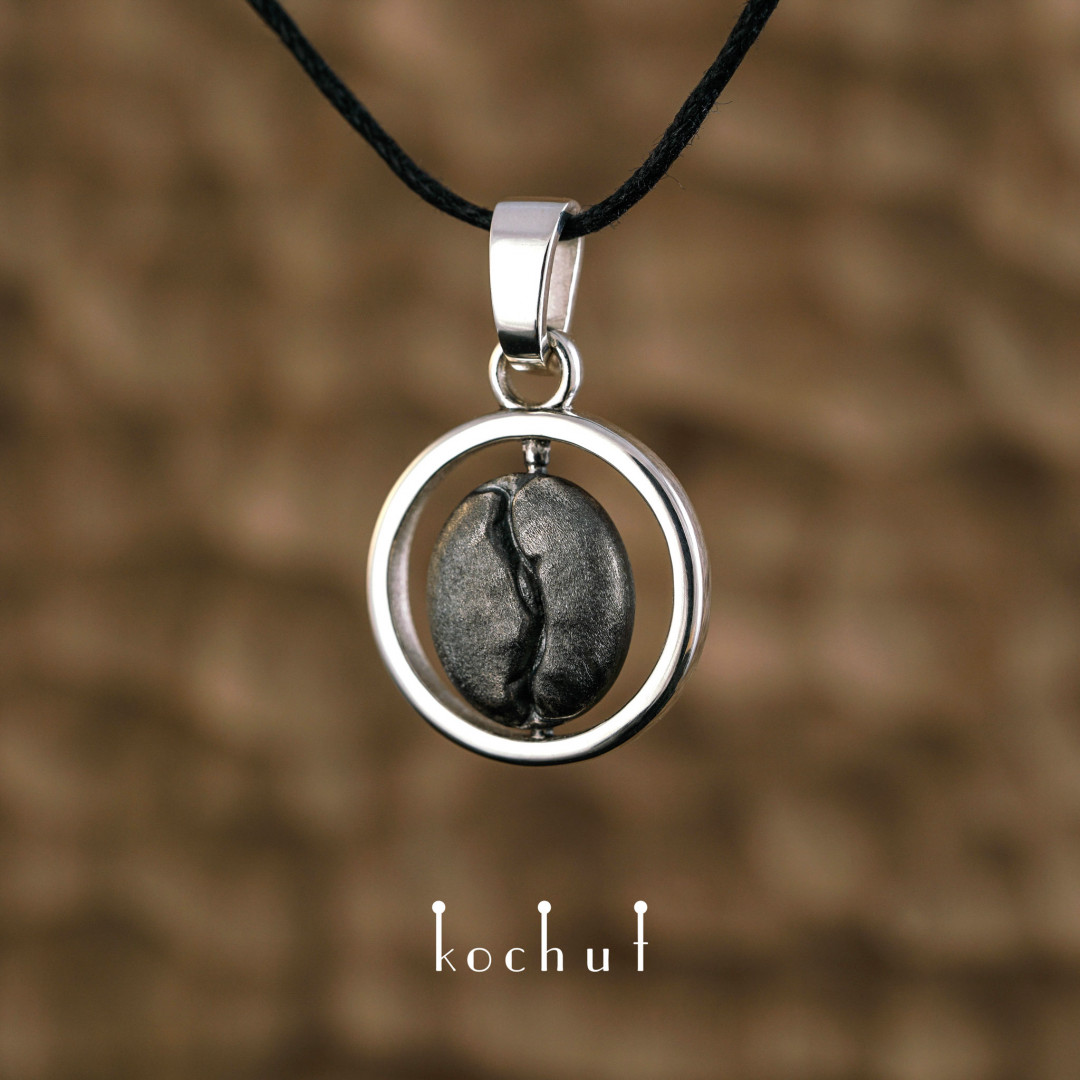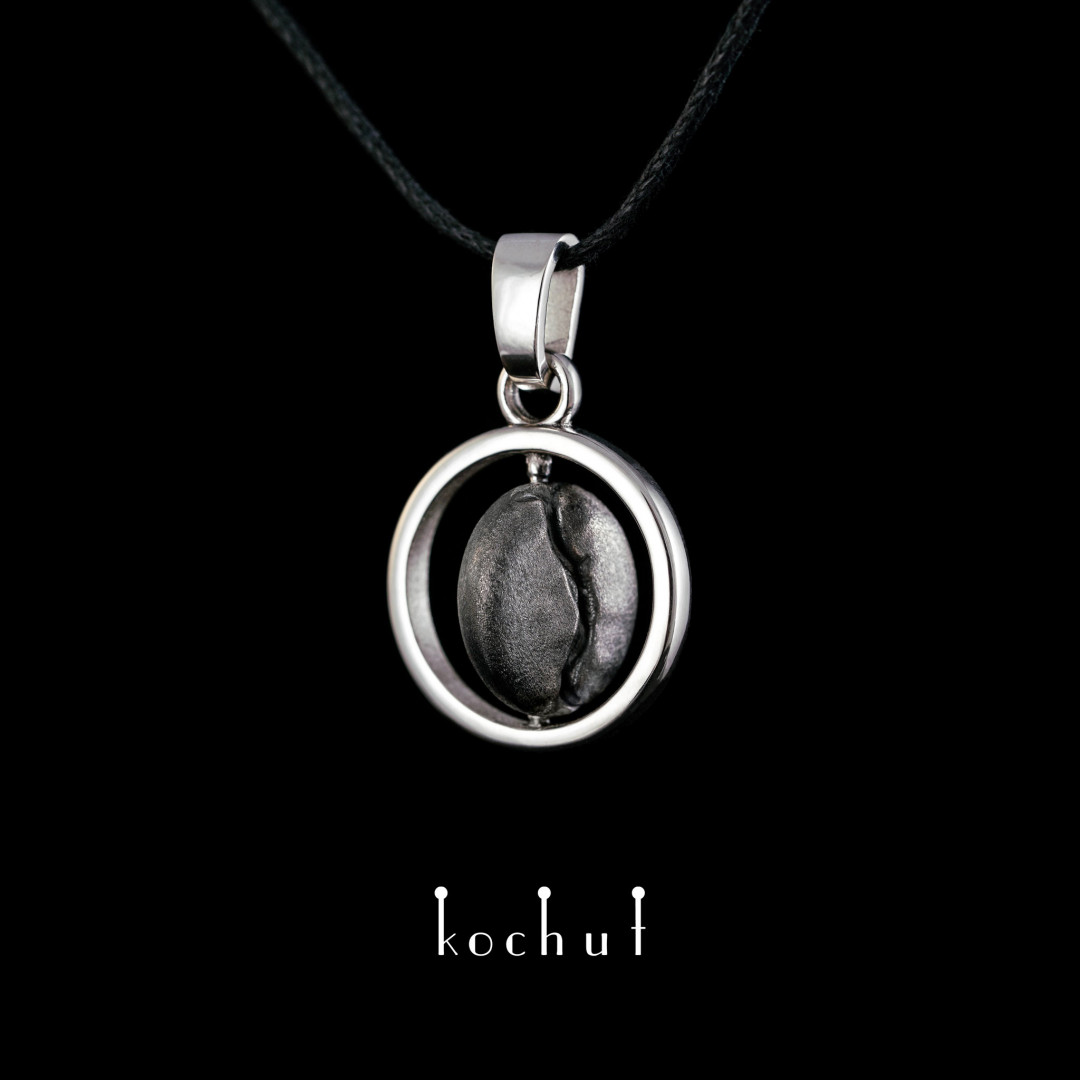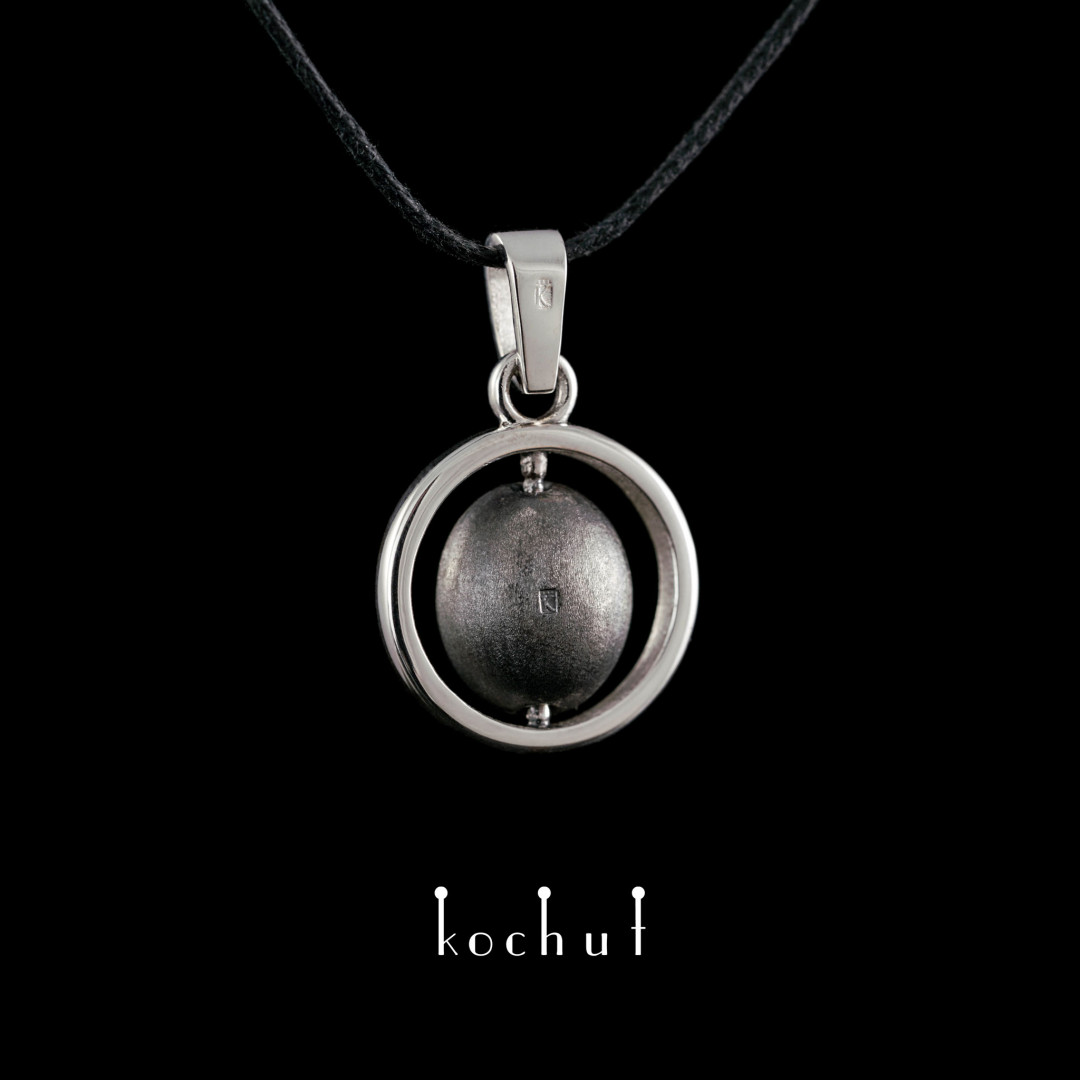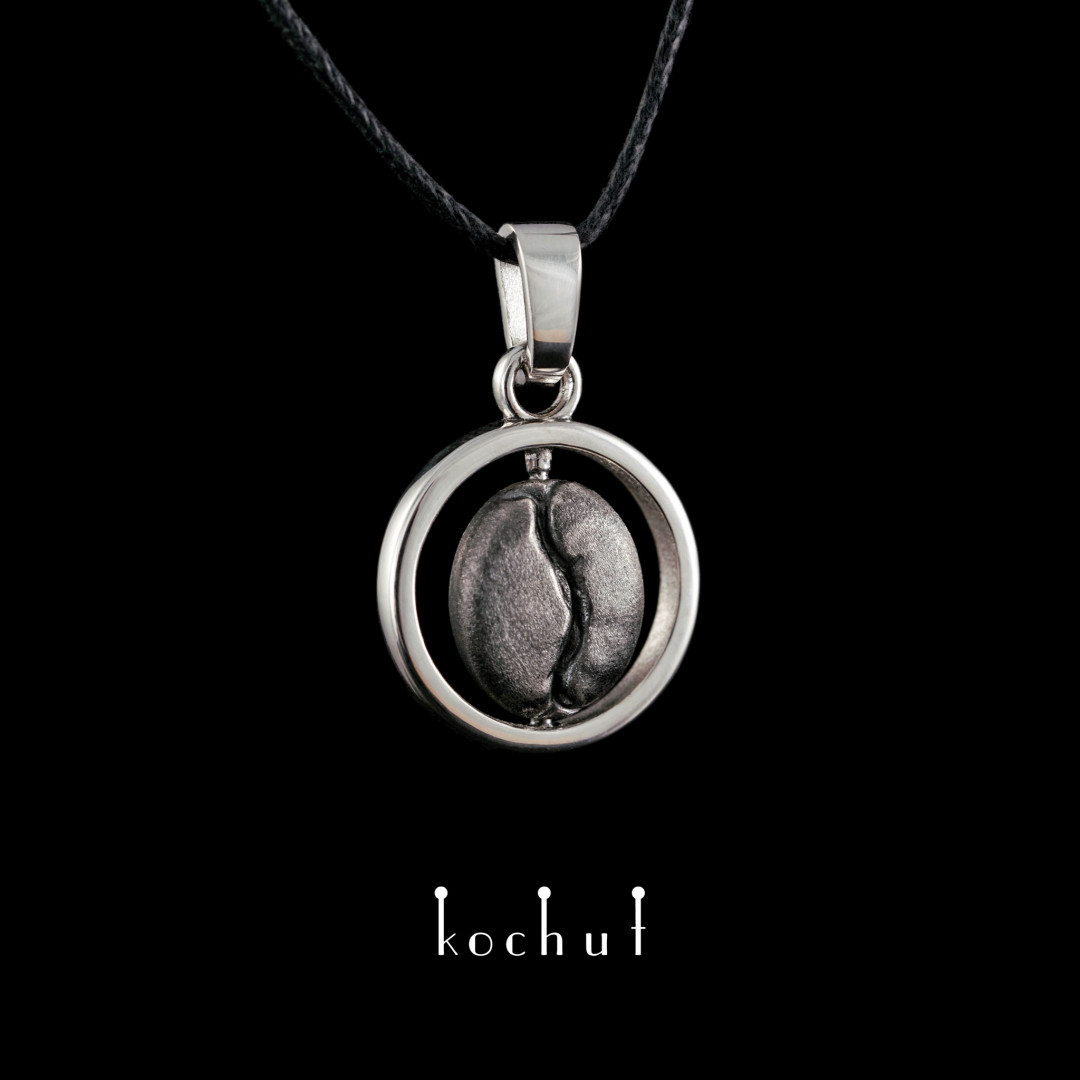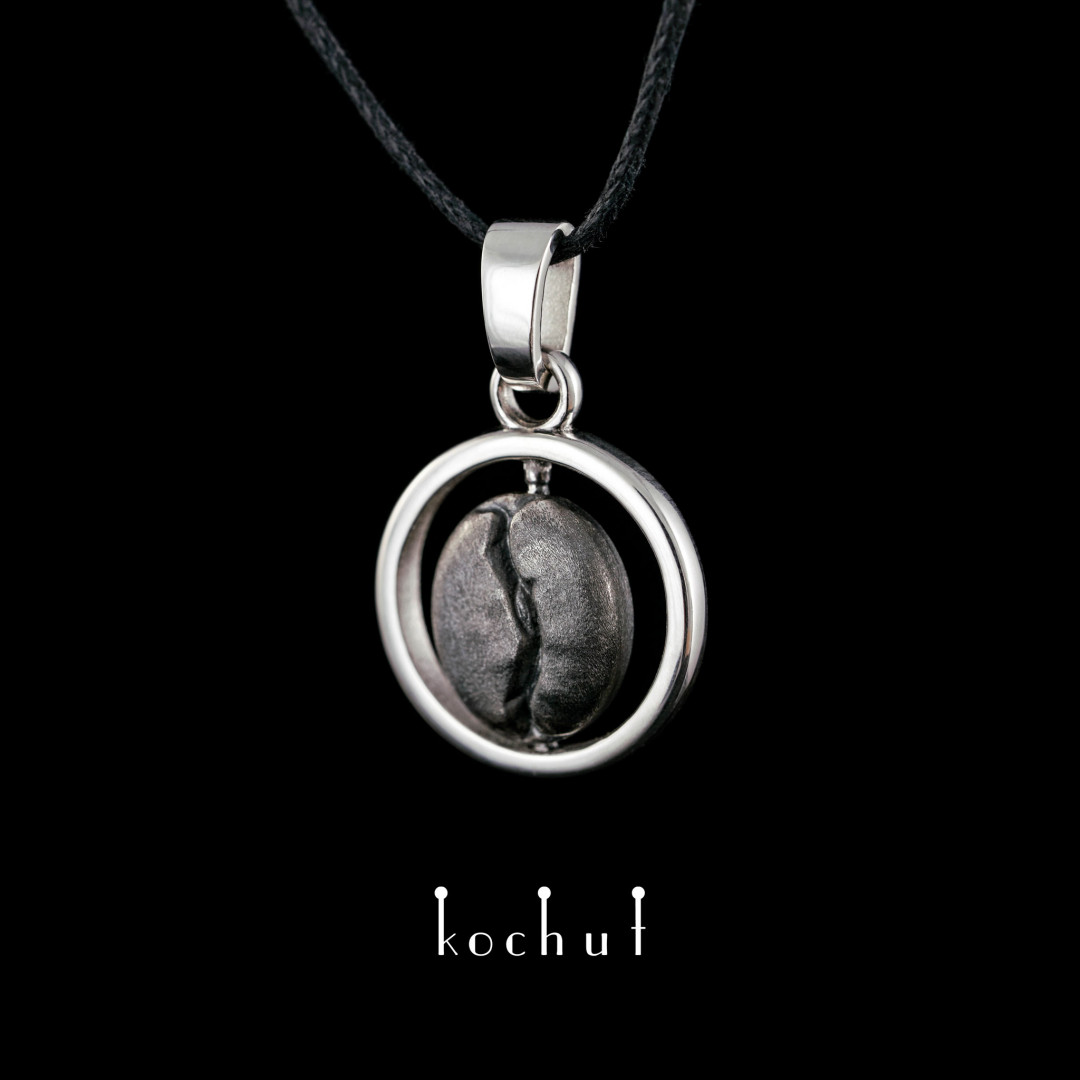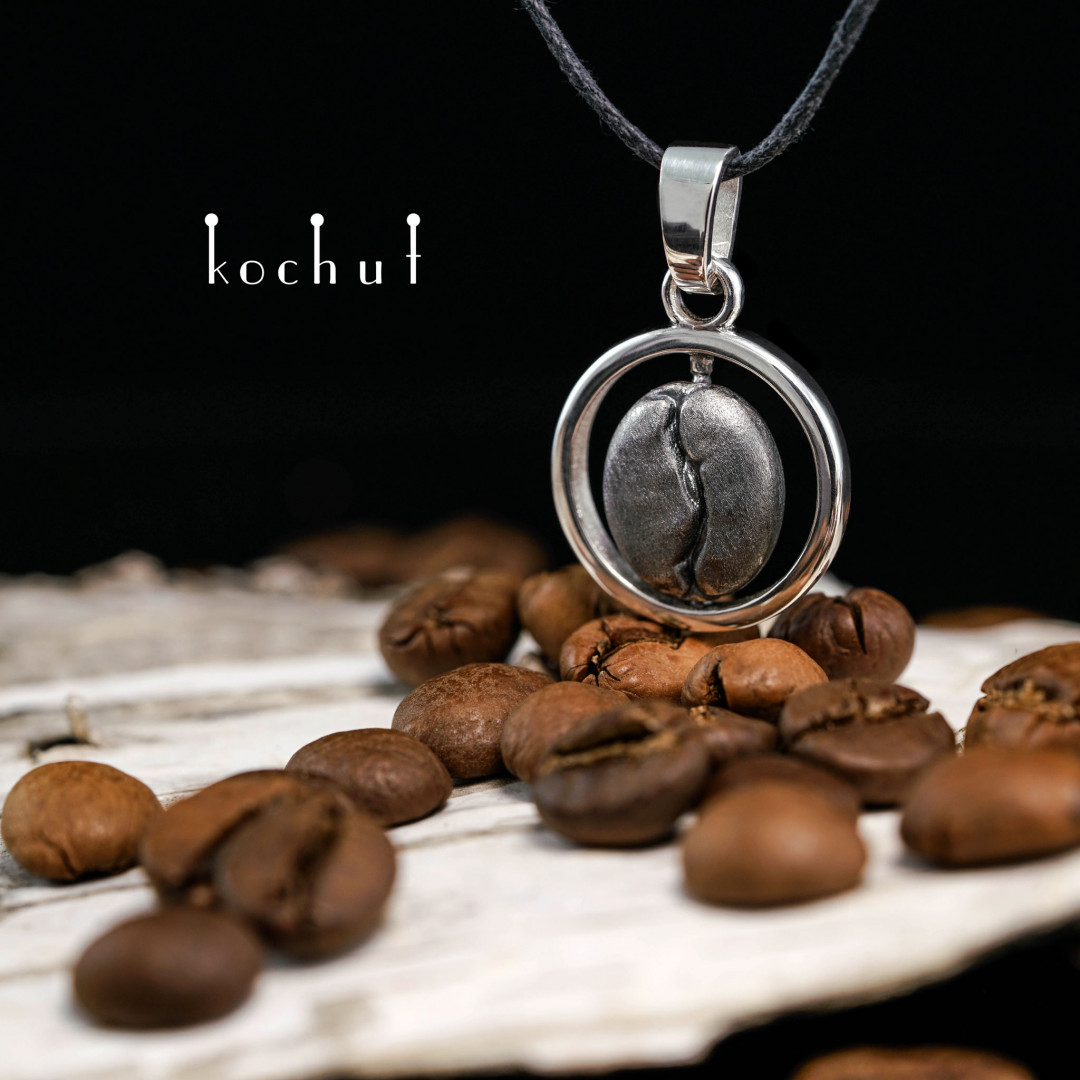 Pendant «Coffee grain». Silver, oxidation
Characteristics
Metal: Sterling silver
Plating: Oxidation
Sizes: The height of the pendant is 30 mm with the ear, and the diameter is 18 mm
Description
Do you like the delicate smell of freshly brewed coffee? Is it possible to resist it? The scent of spices, cinnamon, and cardamom merging into a single fascinating aroma, intertwined with delicate bonds of mysterious taste. The aroma spreads all around, making all other smells vague before it.
And how wonderful it is to sit on a terrace in some Italian city, drinking a light drink, watching strangers passing by. In Venice, in St. Mark square, there is a cozy cafe with an orchestra called «Florian». A place where renowned people like Goethe, Casanova, or Rubinstein used to drink coffee. Touching a cup of thick coffee flavor, you feel the shadow of past eras on your palms.
Nowadays, coffee is the best-selling beverage in the world, after oil. it's more than 700 years old. Coffee is drunk in Italy, Belgium, Ethiopia, the Middle East, Austria, and Egypt. In any country of the world, they do not understand your gestures or language, then show a coffee bean and, probably, they will understand everything.