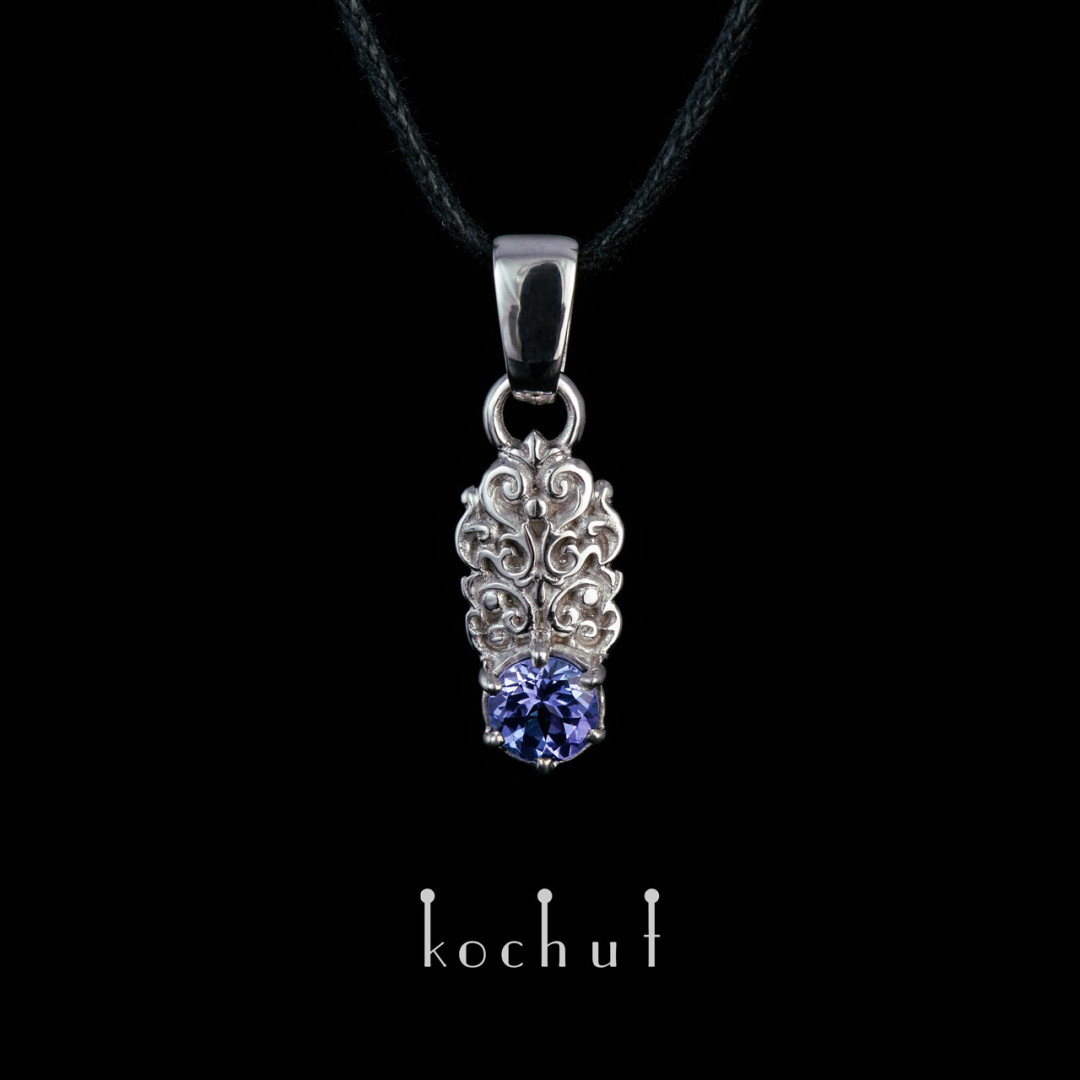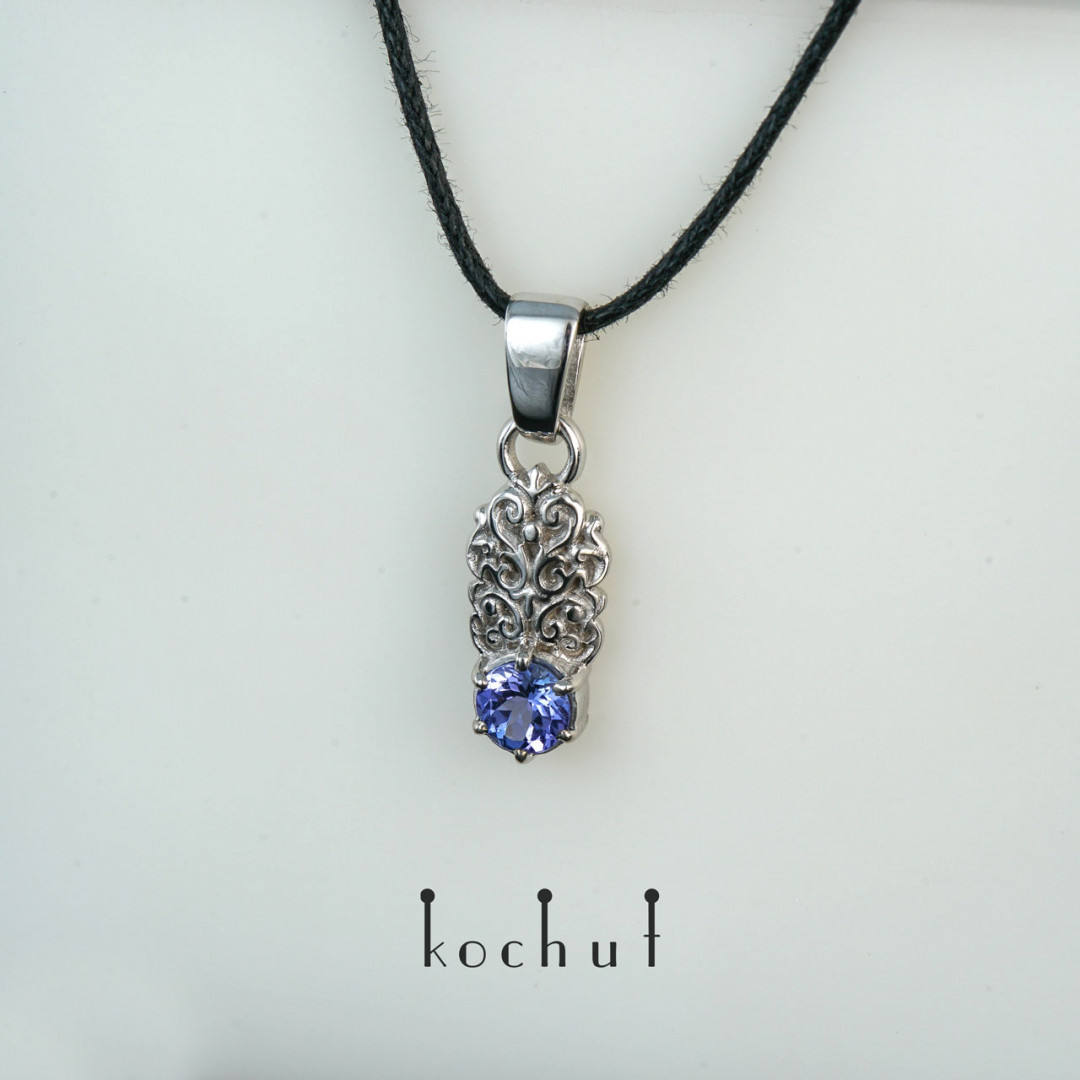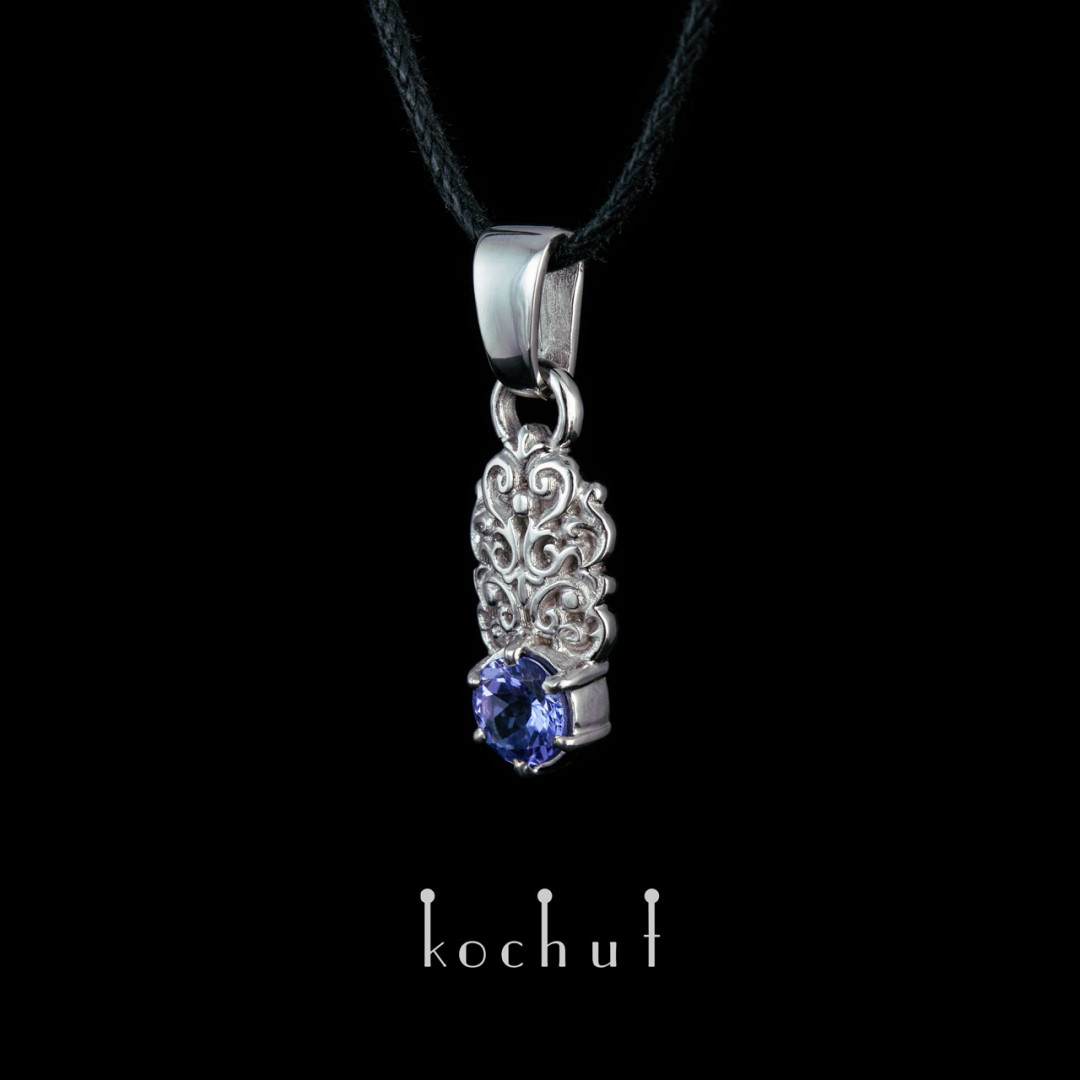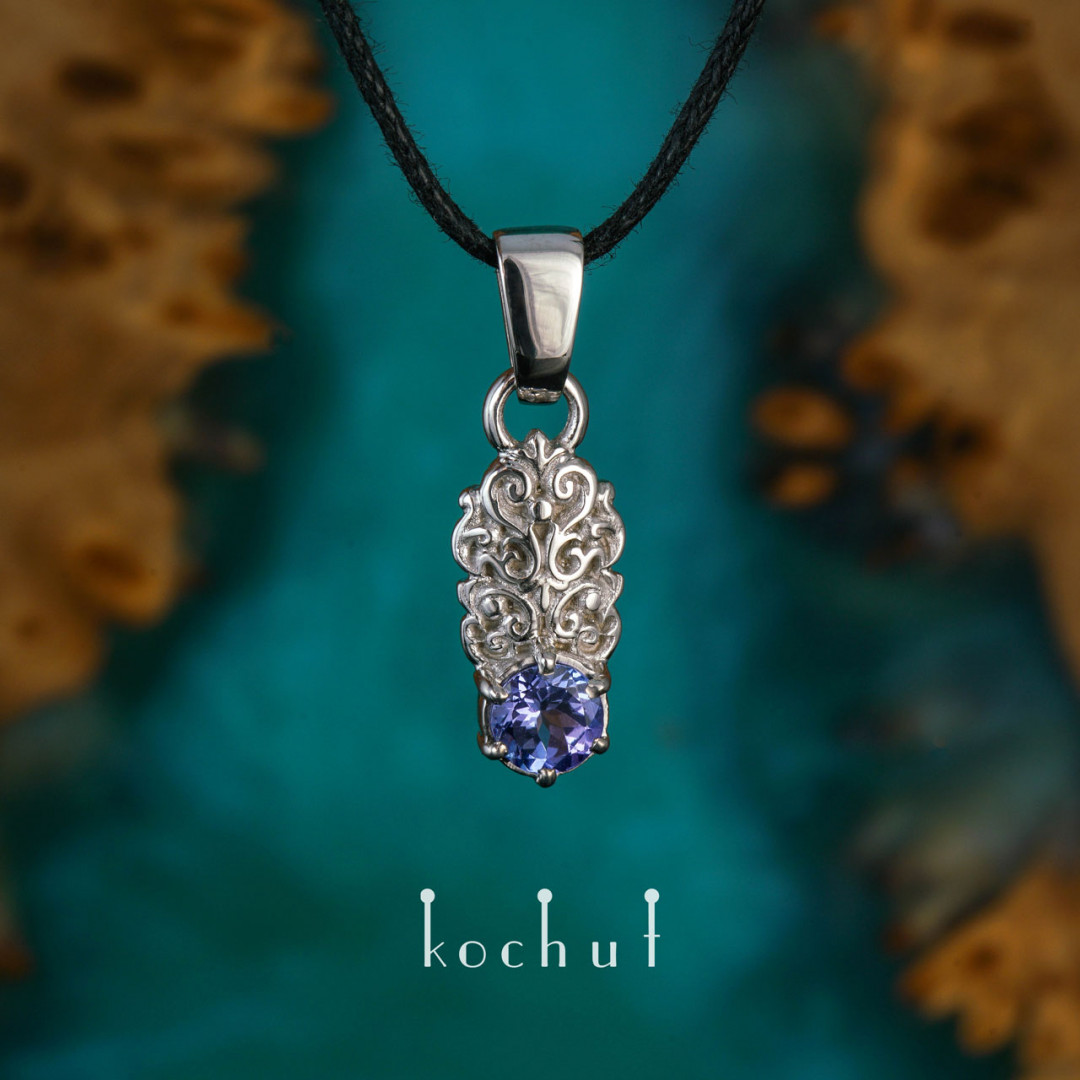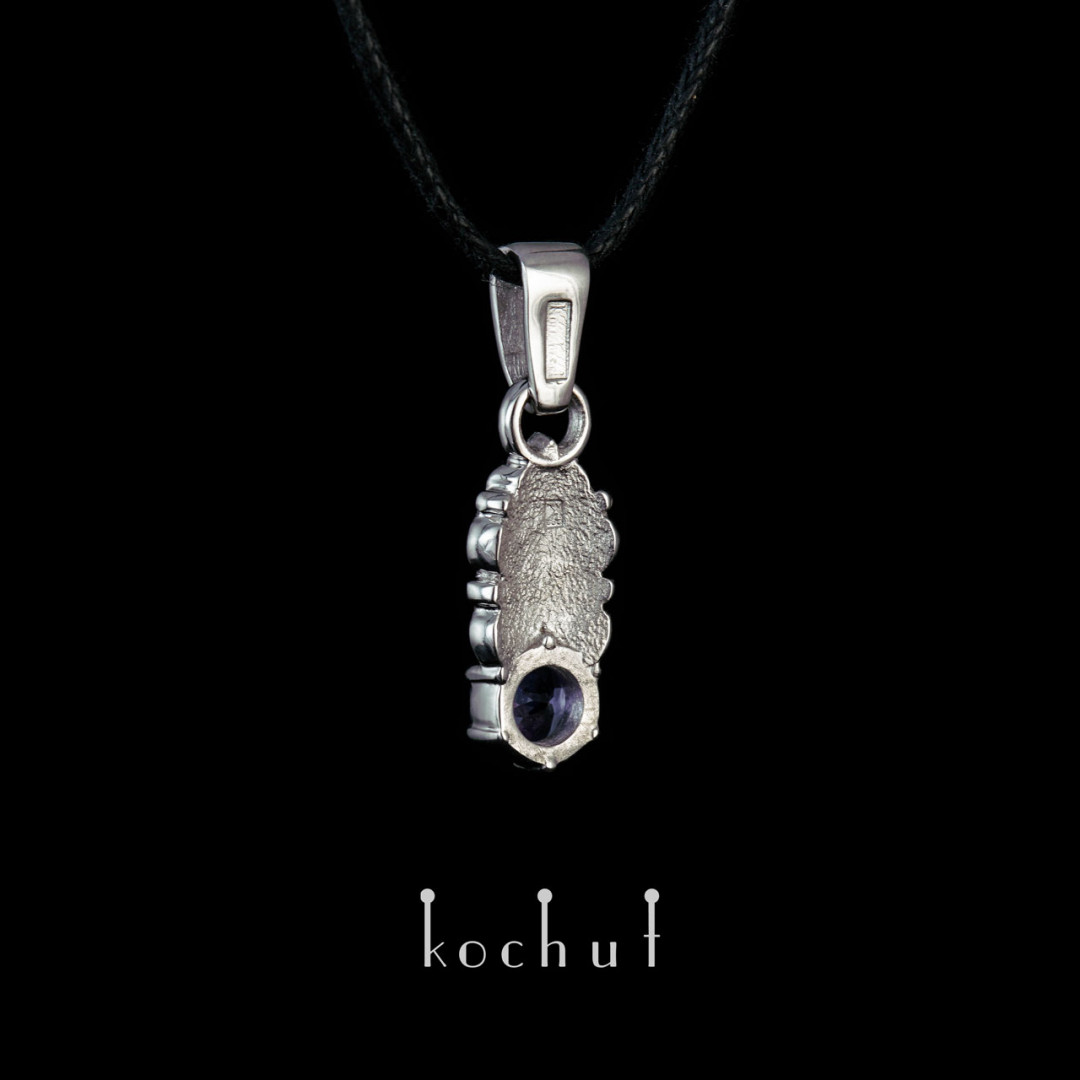 Pendant «Duchess». White gold, tanzanite, white rhodium
Characteristics
Metal: White 14K gold
Insert: Tanzanite 5 mm
Plating: White rhodium
Sizes: Height 25 mm
Description
One great modern philosopher said: «A woman in love can inspire a man to heights that he cannot dream of without asking for anything in return. She requires only love, which is her natural right.»
Woman are mystical beings in human form. They are unusual and mysterious, regarding the world around them with a sense of warm simplicity. The powers of love and graceful beauty manifest themselves in women, who are conduits for these benevolent forces.
This pendant from the «Duchess» collection was created for the most elegant of women, because for whom else can you create such an incredible piece of jewellery?
«Duchess» was crafted from white gold and its surface has been engraved with a stylish and original pattern. We also complemented the piece with an enchanting tanzanite that is designed to reflect the brilliance of a woman's eyes.