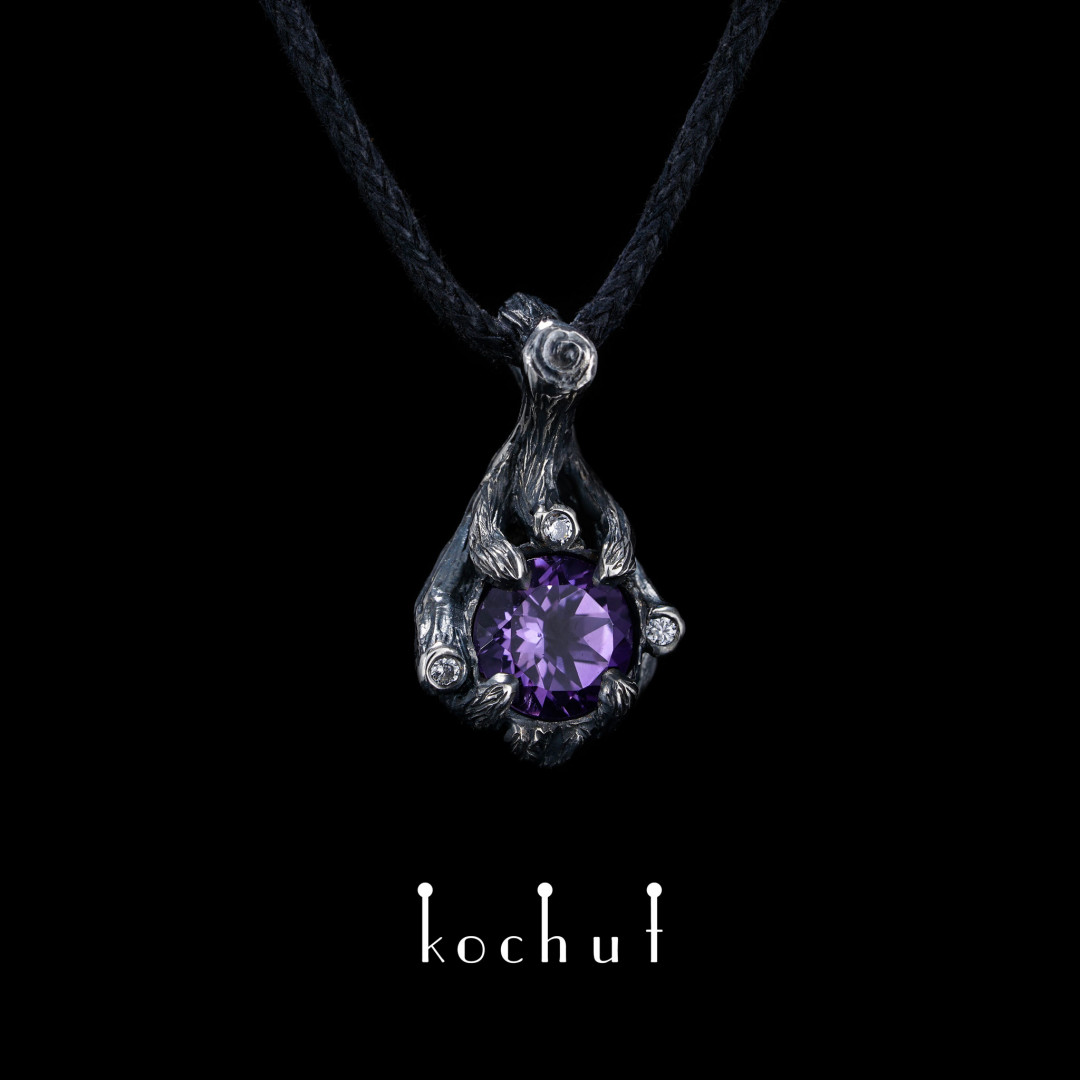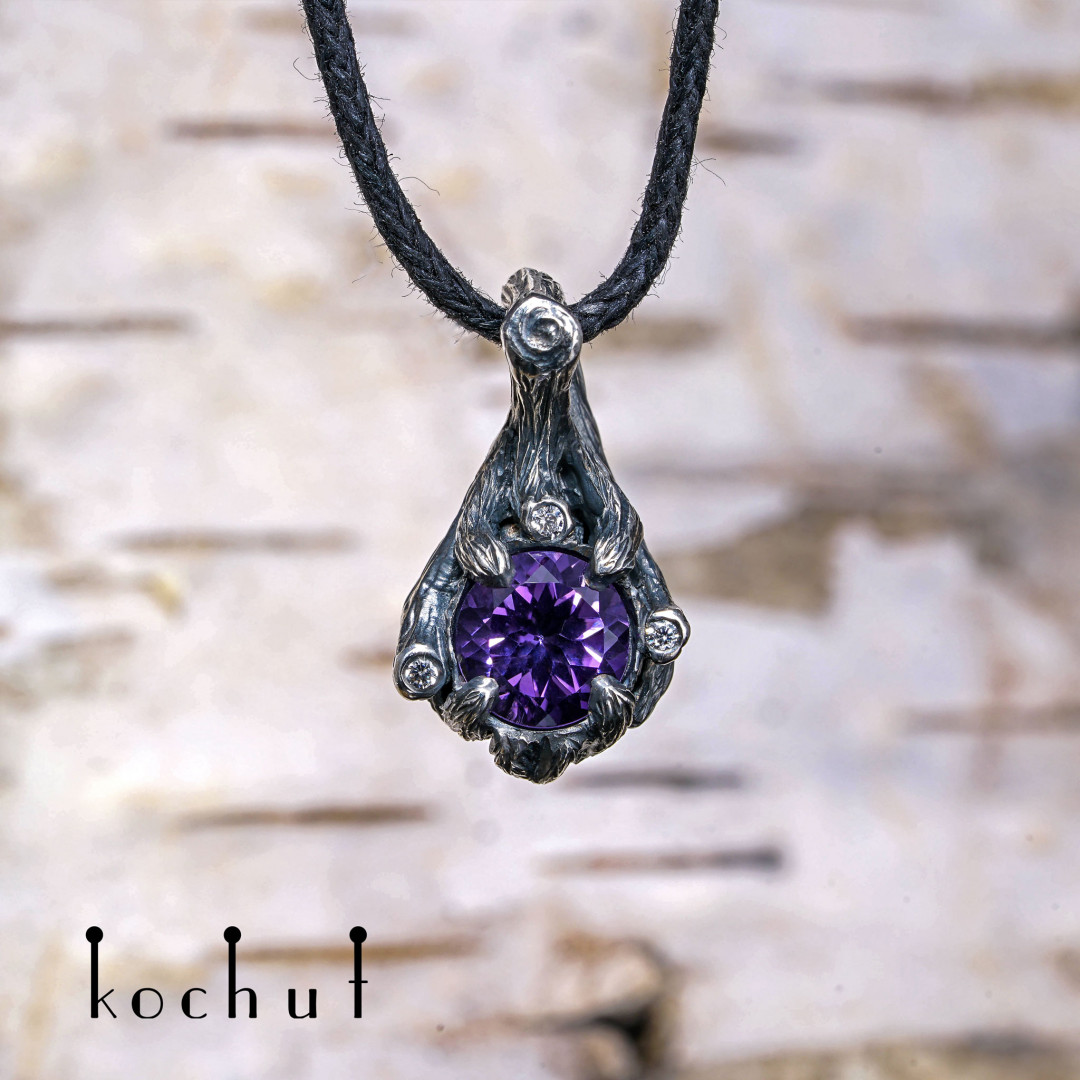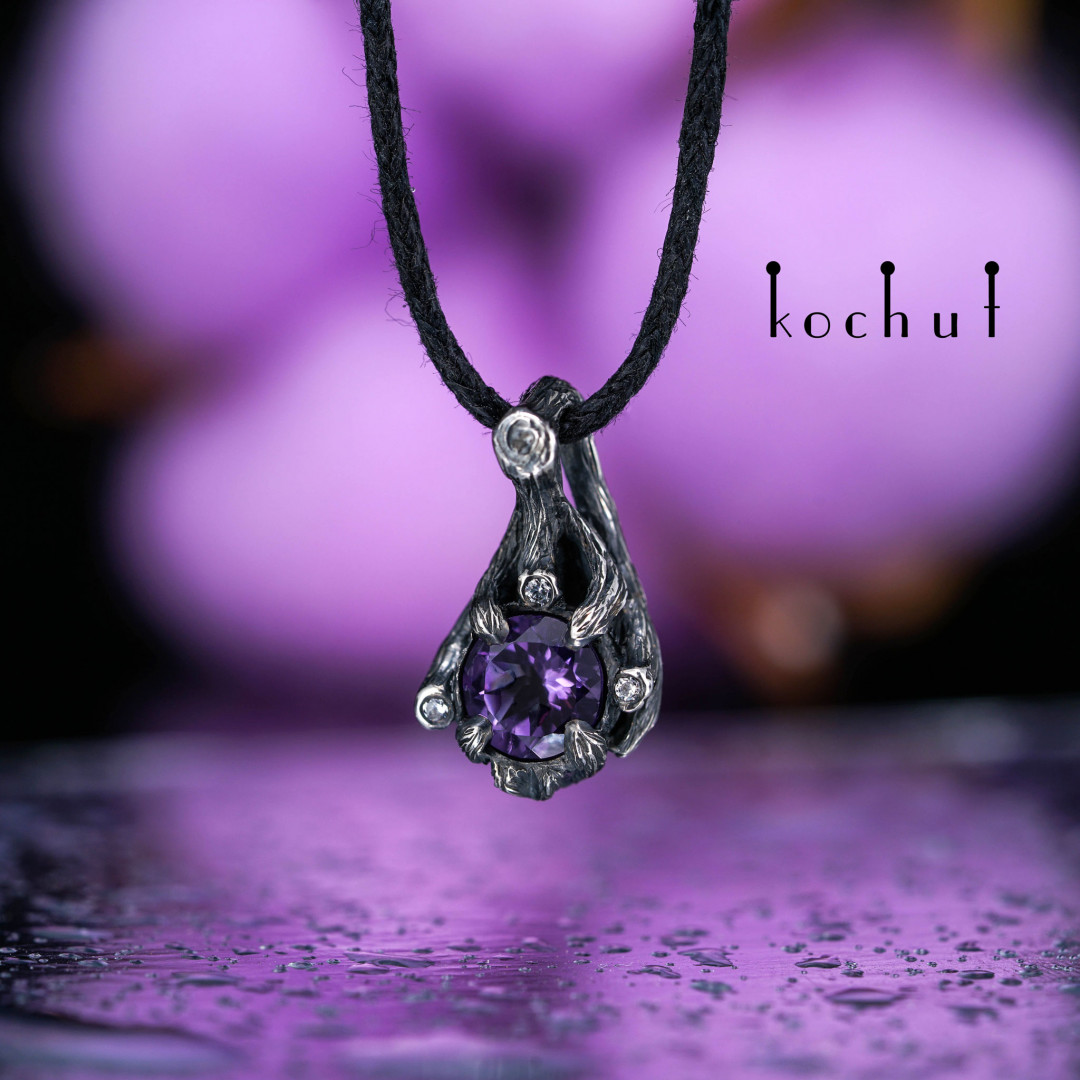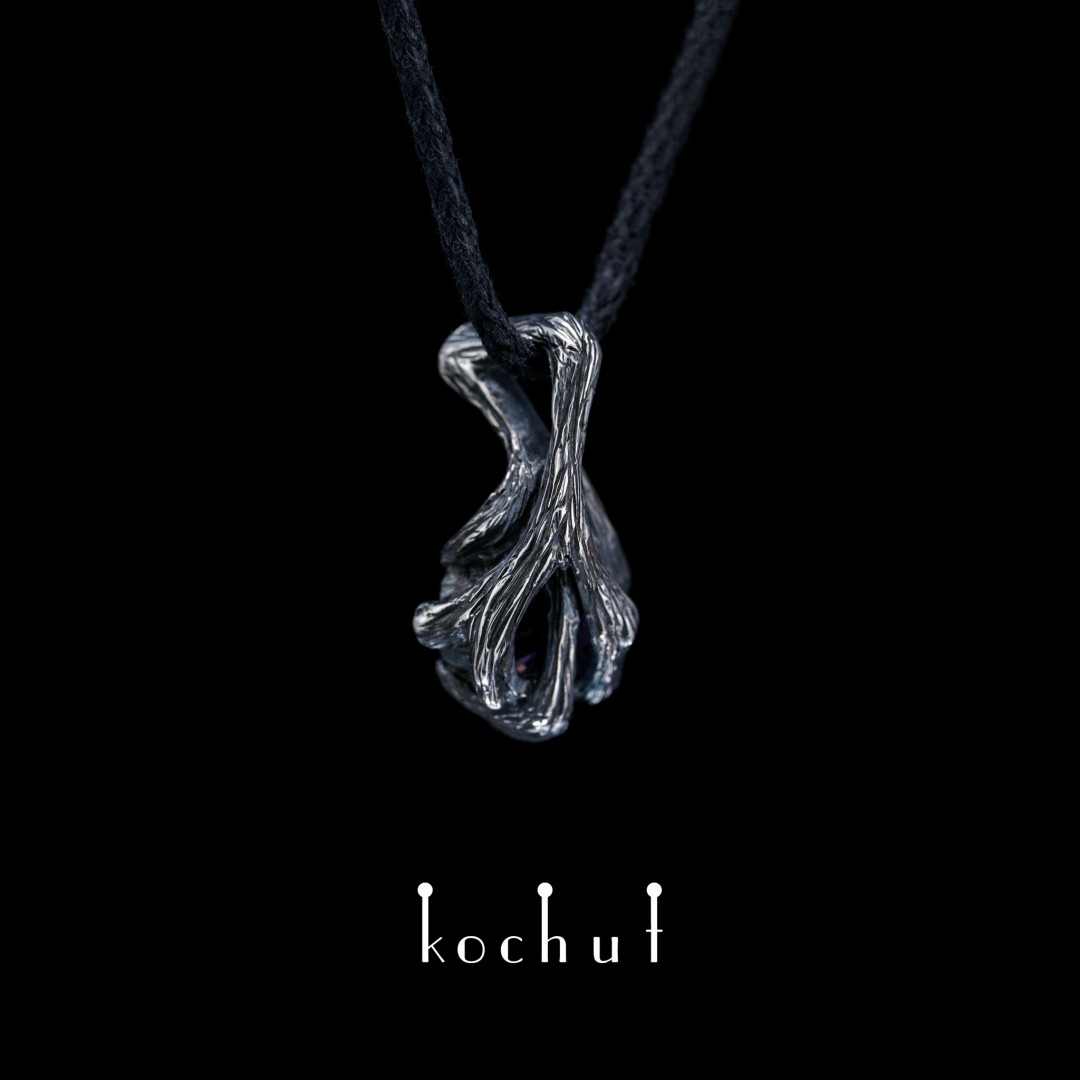 Pendant «Enchanted forest». Silver, amethyst, cubic zirkonia
Characteristics
Metal: Sterling Silver
Insert: Amethyst is 5 mm and cubic diamonds of 1.5-1.75 mm
Plating: Oxidized
Sizes: Height — 18 mm, width — 11 mm
Description
The shortest path to the universe is through the forest thicket.
Forest — a whole phantasmagoria of events, a whole closed world on our planet — he lives his own life, separate from everything else. Night owls are not interested in the dollar rate or the next technogenic revolution; Little singing birds do not care about the transatlantic ways or presidential reelections in America.
They are only interested in the inner world. And he, this world - full of spiritual wealth and charm, which not everyone will be able to understand.
Our pendant from the collection "Bewitched Forest" — meditations, feelings and beauty, dressed in a beautiful handmade pendant. He looks great on a fragile female neck and shows a mind and aesthetic taste.
It combines silver and oxidation, which create a unique texture of the tree. The branches softly fall on a late-sunset violet amethyst. In the ends of the branches — a lot of cubic zirkonia, they look like fireflies walking in the woods at night.