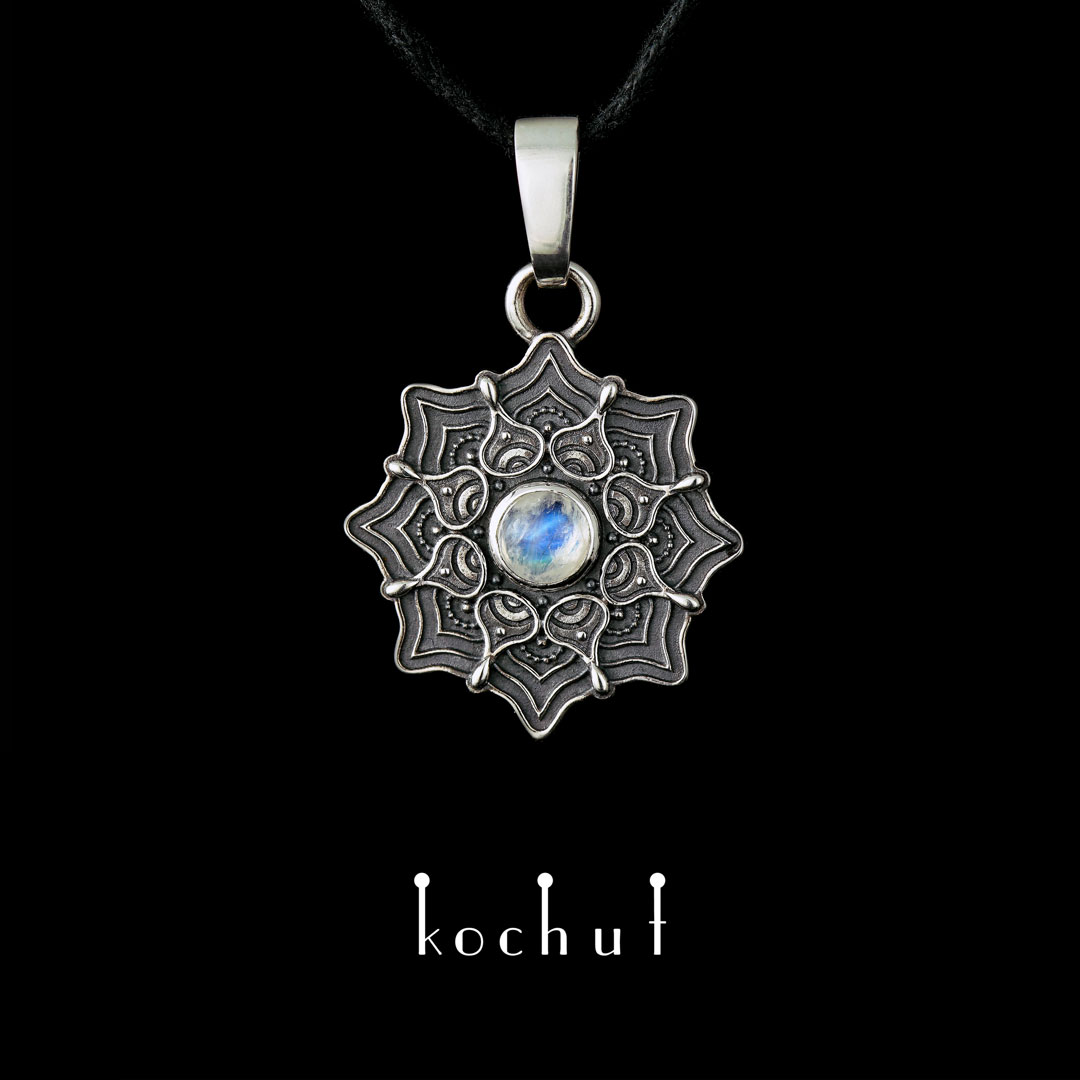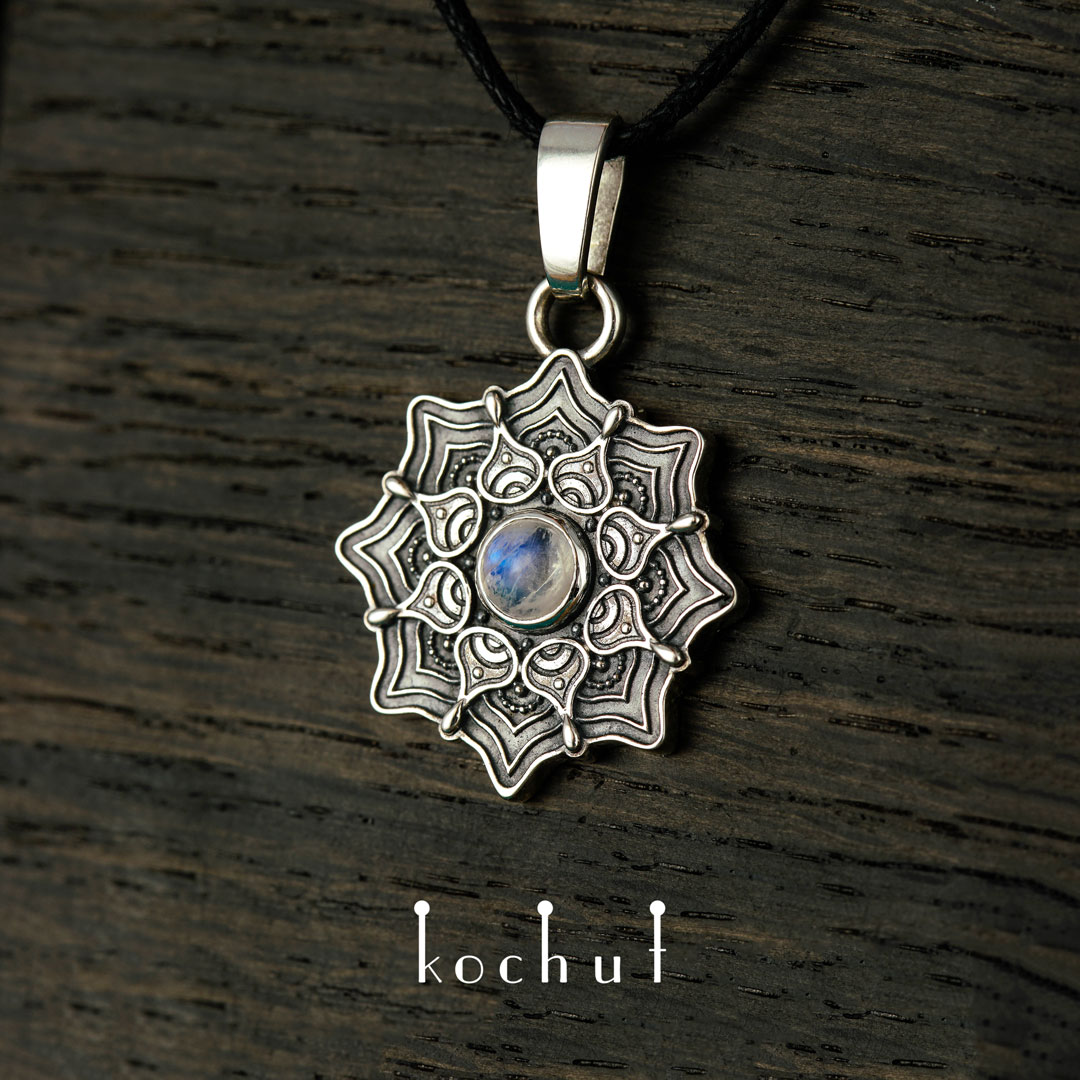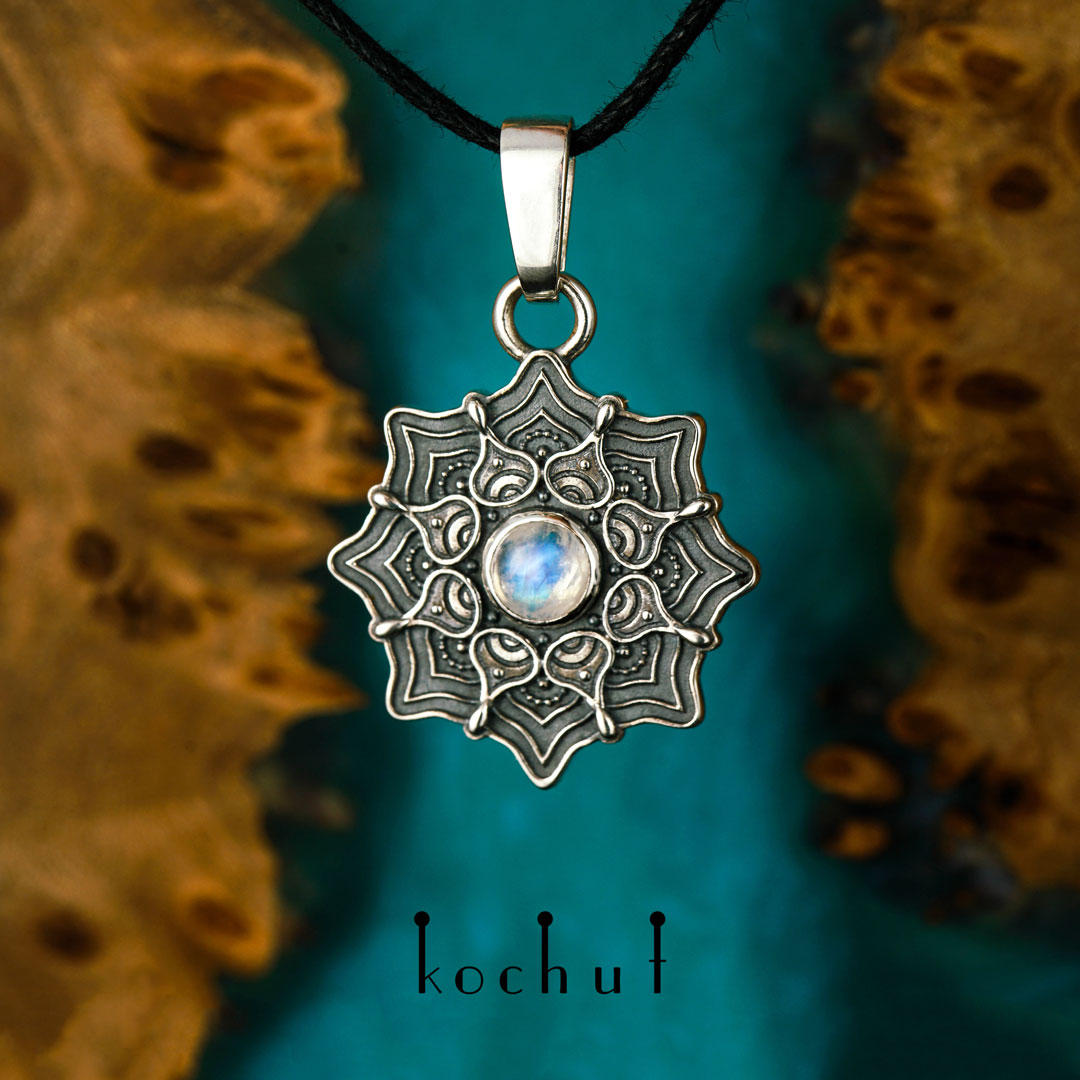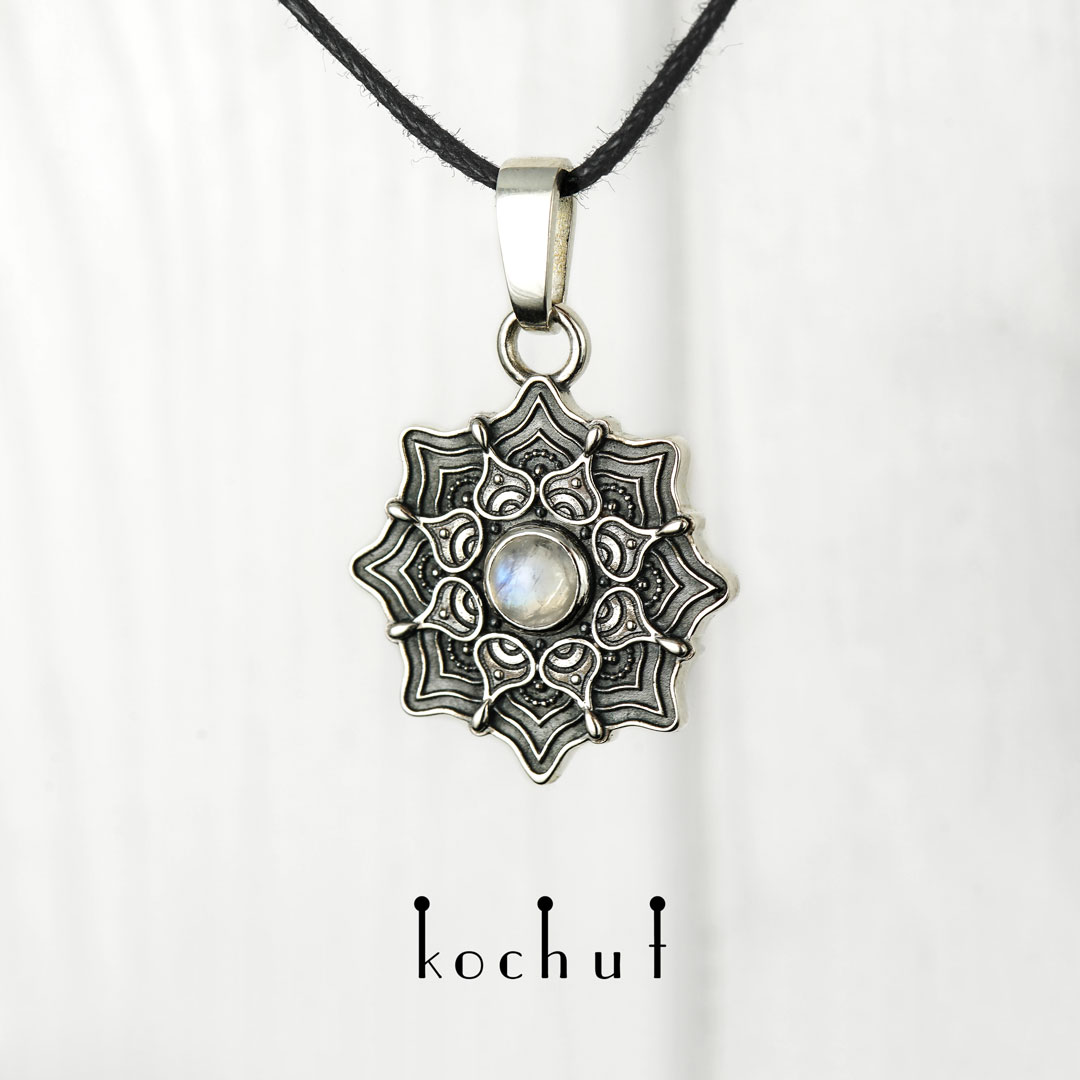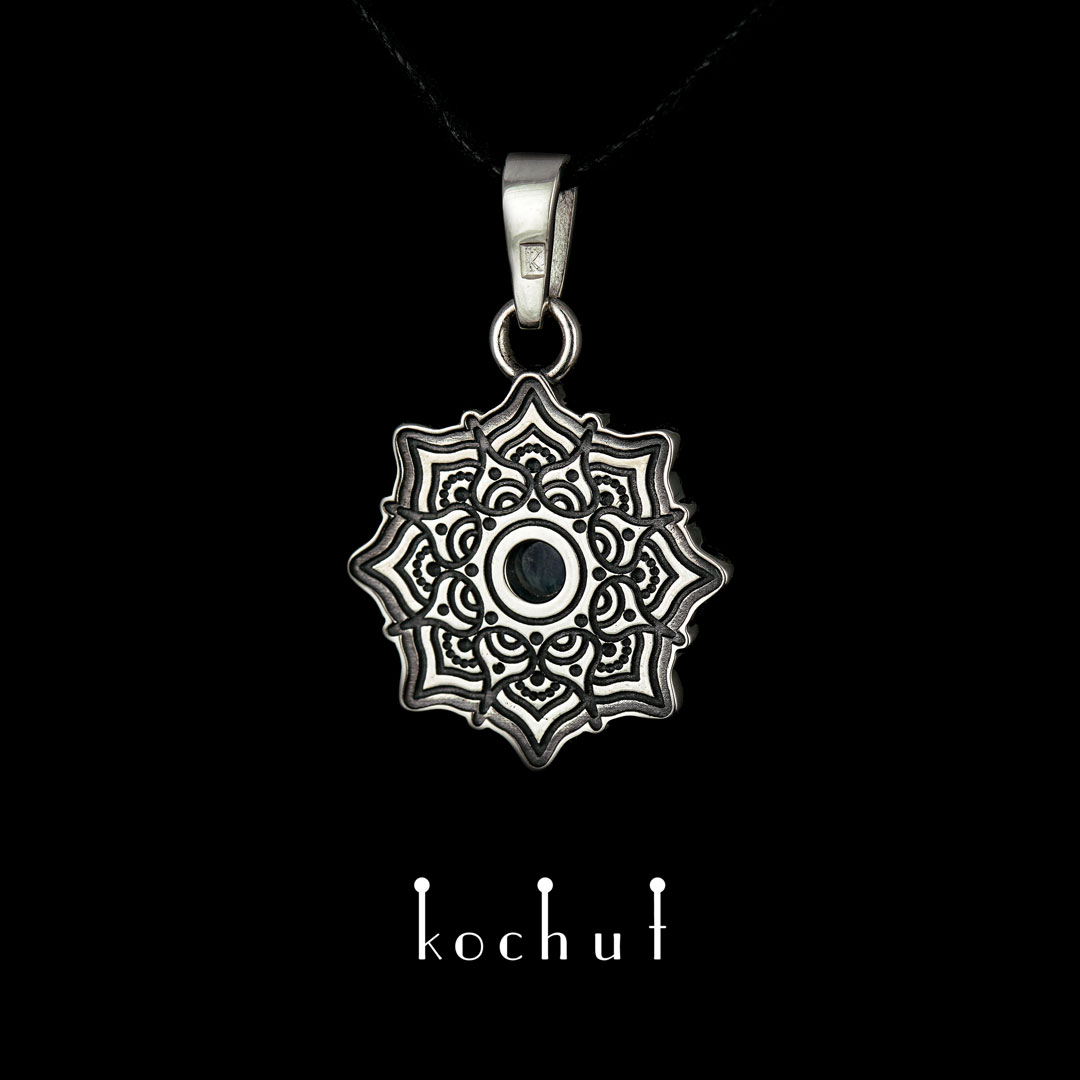 Pendant «Mandala». Silver, moonstone, oxidation
Characteristics
Metal: Sterling Silver
Insert: Moonstone 5 mm
Plating: Oxidation
Sizes: Height with eye — 35 mm, width — 22 mm
Description
«If you want something, the whole universe will help make your wish come true.»
Paulo Coelho
A person is woven from their desires. Conscious or subconscious, they guide the course of our lives. At the peak of everyday routine, as we rush headlong into the achievements of a new day, it is vitally important to calm the mind in order to understand one's true desires. Buddhist monks believed that the mandala, a sacred symbol, helped them to comprehend this.
The mandala is a model of the universe, which is constantly expanding. The ritual of creating a mandala originated in Tibet. Its purpose is to bring harmony to the different facets of our lives, gather energy and redirect it towards the realization of our desires.
Working with a mandala is amazing because the subconscious also has a role to play. When there is no place for fear or outdated beliefs, a life that is truly free can finally begin. Just like when we were children, remember? If you dream, then dream at scale! If you love, then love forever!
Stop and listen to how the world envelops you in the form of movements that are invisible to the human eye before everything falls into place. Harmony is only possible when we are relaxed and confident in our intentions.
Our new silver «Mandala» pendant is designed to remind you of who you really are. Don't forget: when your thoughts reach out and touch your desires, the universe expands to give you what you seek.
Allow yourself to wander for a moment in the moonstone's depths. Get lost and find yourself again.