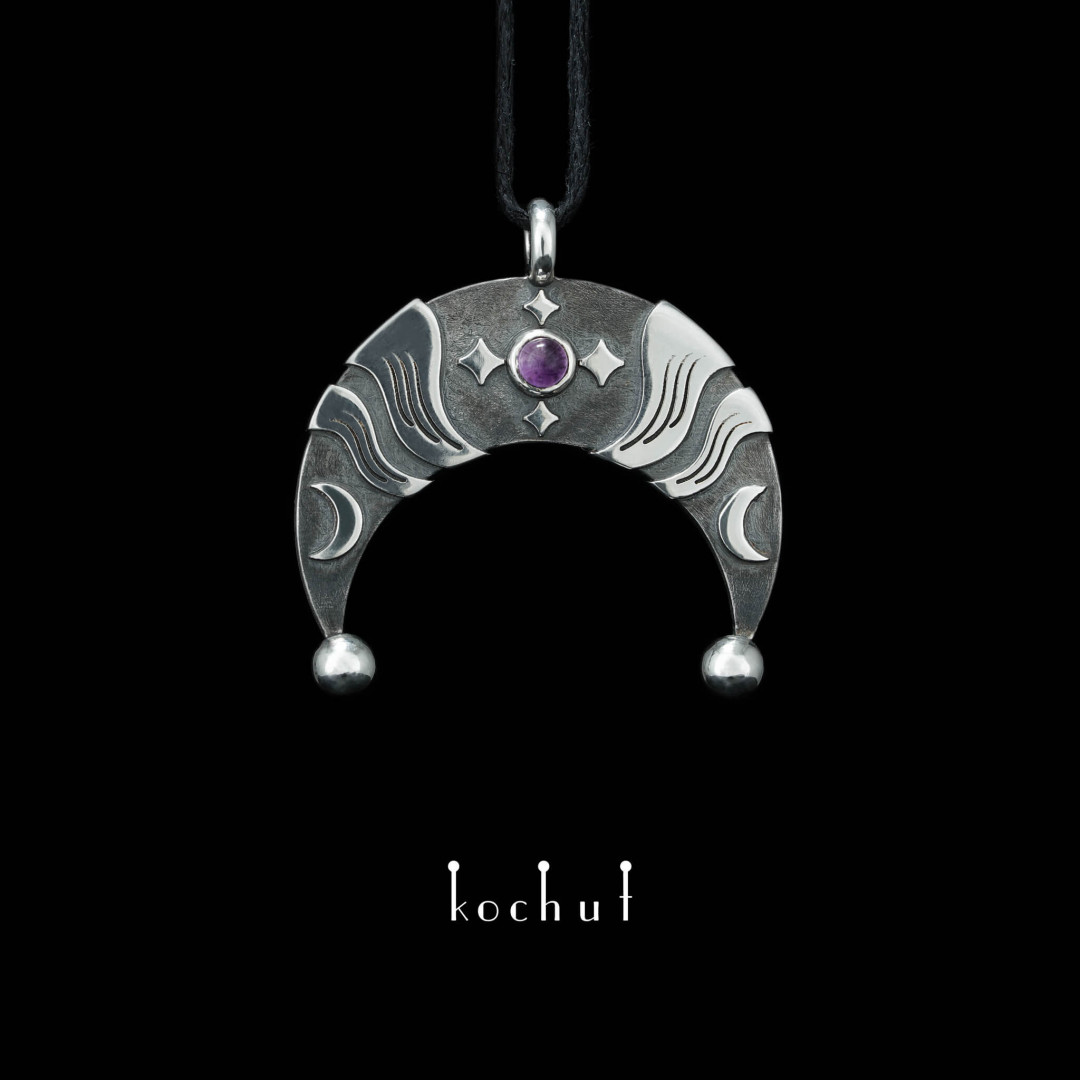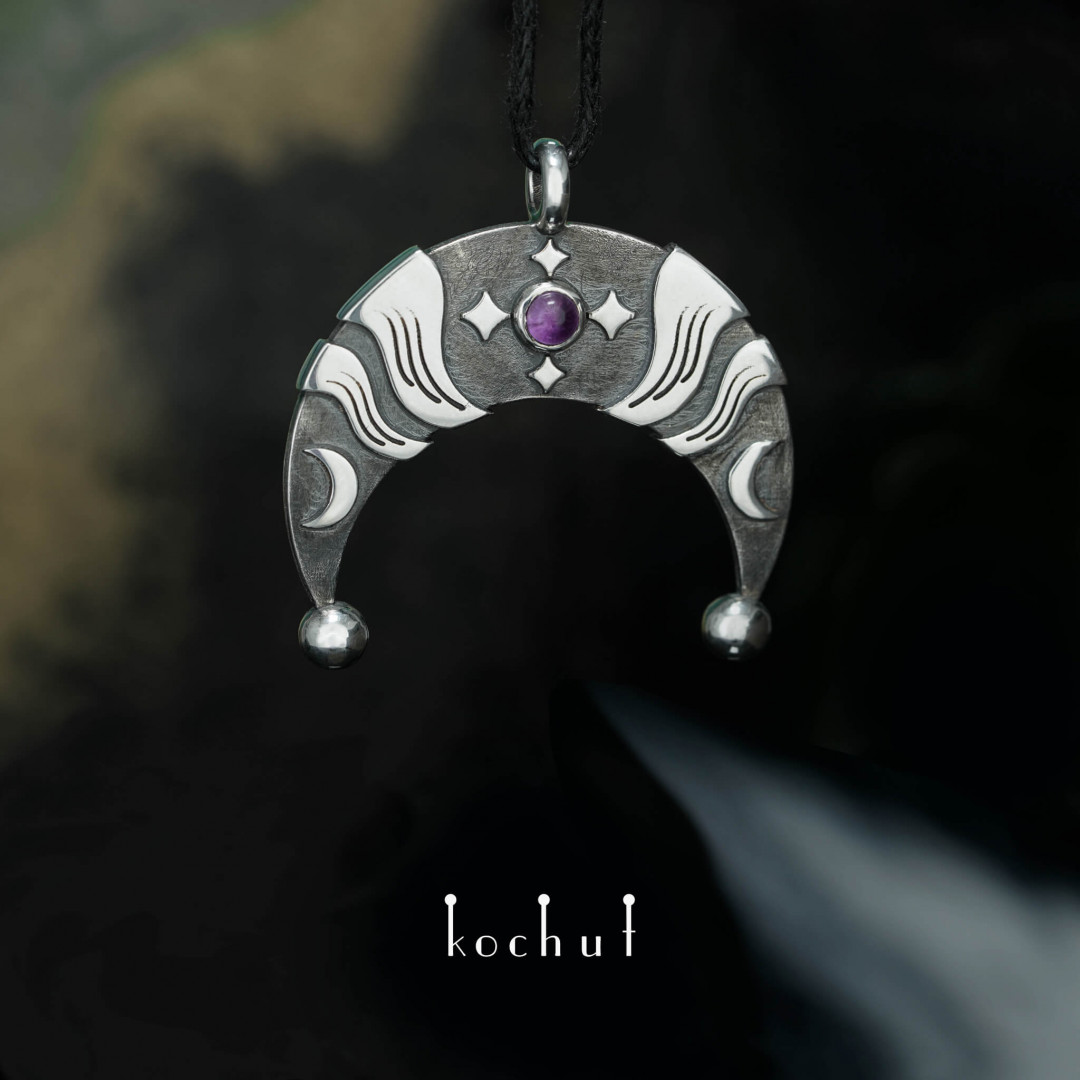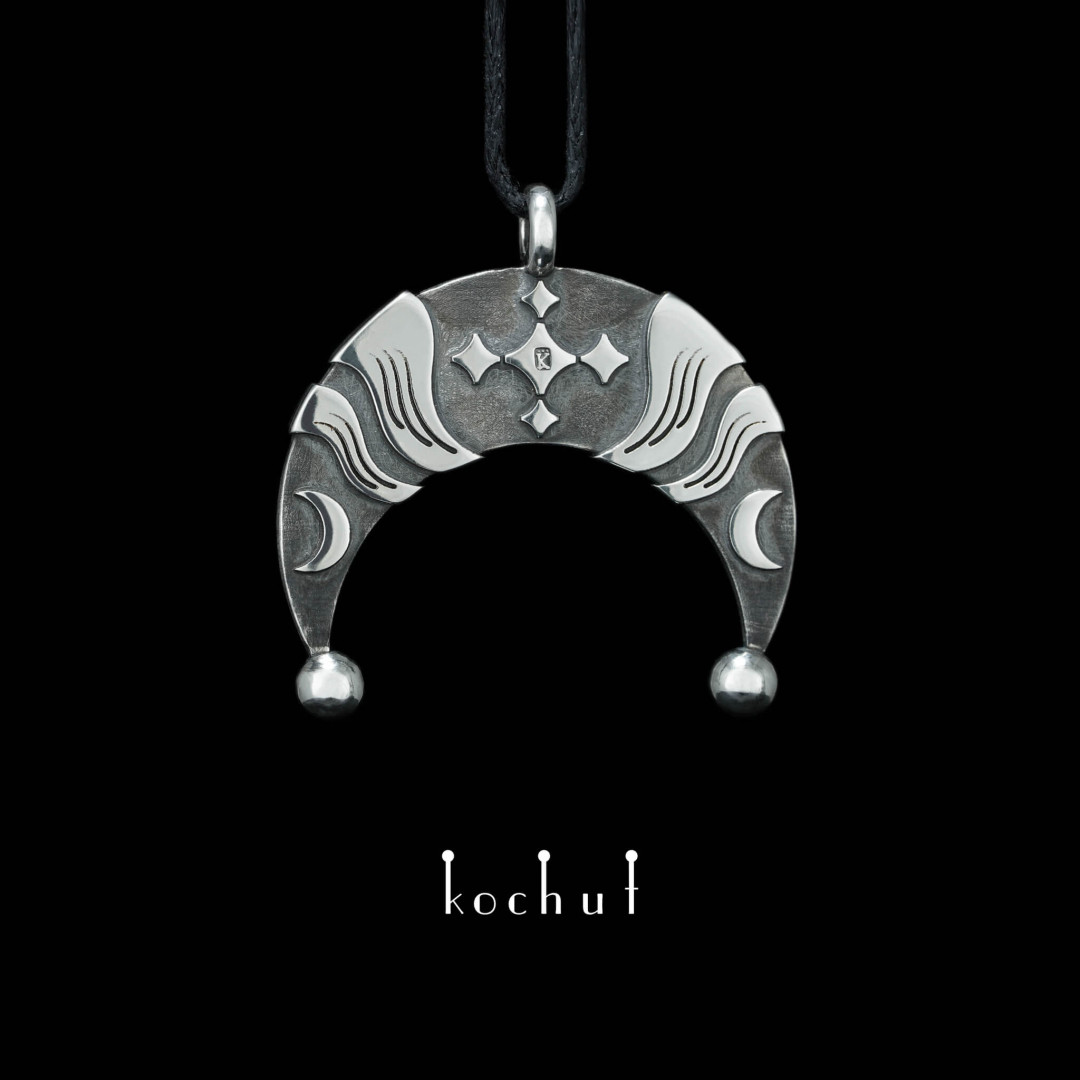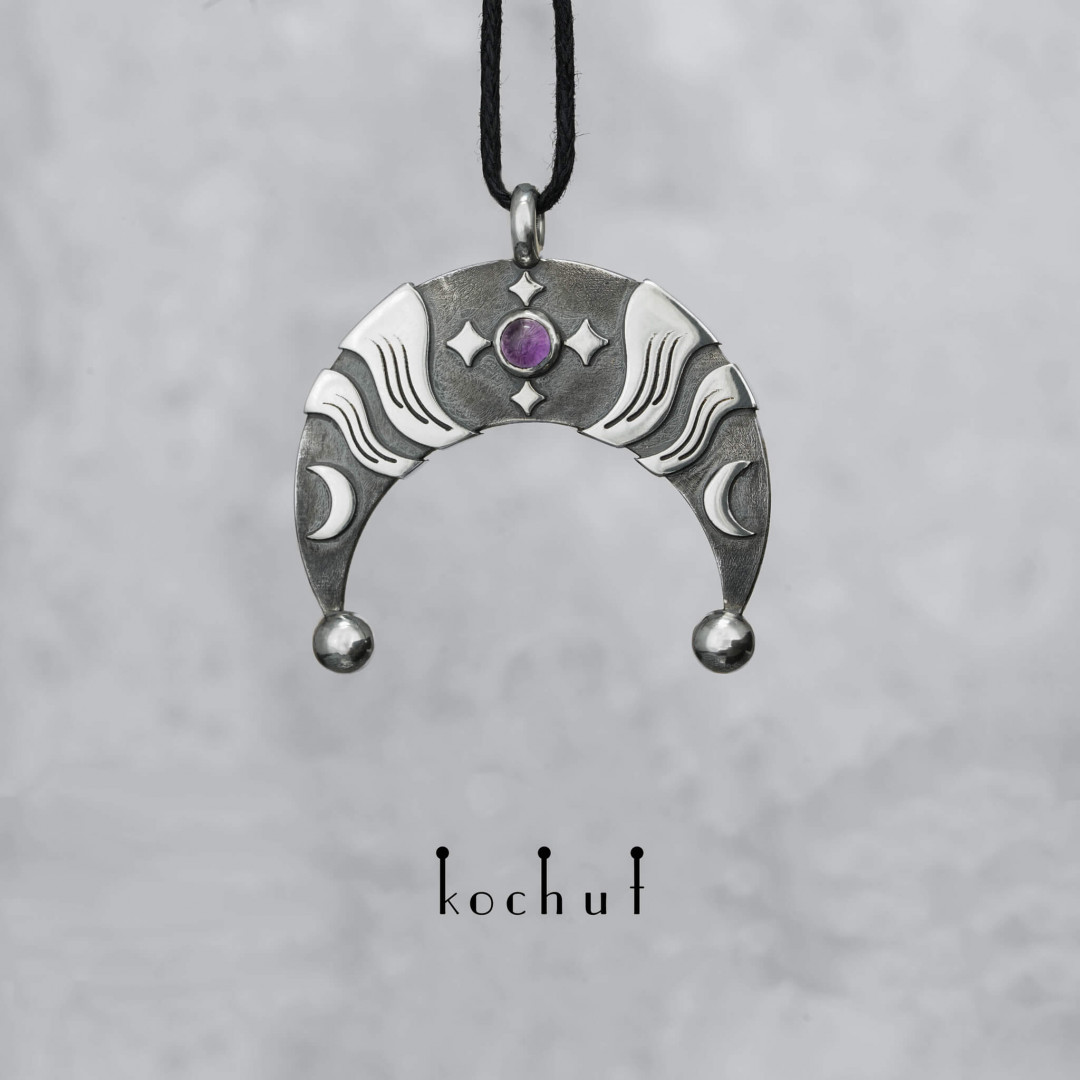 Pendant «Moony.» Silver, amethyst cabochon, oxidation
Characteristics
Metal: Sterling Silver
Insert: Amethyst cabochon — 3 mm
Plating: Oxidation
Sizes: Width — 30 mm
Description
Why not add a bit of magic to your life? Why not look at the stars every bright night? Why not catch the eye for the slim oval of the moon, when it is just beginning a new cycle of its life?
Moony — this amulet, which for centuries was an indispensable decoration in the female image. Many years ago, people did not know science, but they played with symbols and gifts of nature, understanding their meanings much better than we are now. They realized that the moon affects life. And made her a powerful talisman for body and soul.
Moony is a display of a young month that is just beginning to reveal its true essence. So is a woman: from a little girl turns into an adult, beautiful woman.
Moony — is a female power. Magic pendant that preserves beauty, health, longevity. And if it is not just a symbol, but also a beautiful decoration?
And we answer this question. Wonderful two-sided silver pendant with the author's design. The glow of the amethyst emphasizes the symbolism and beauty of the ancient amulet.