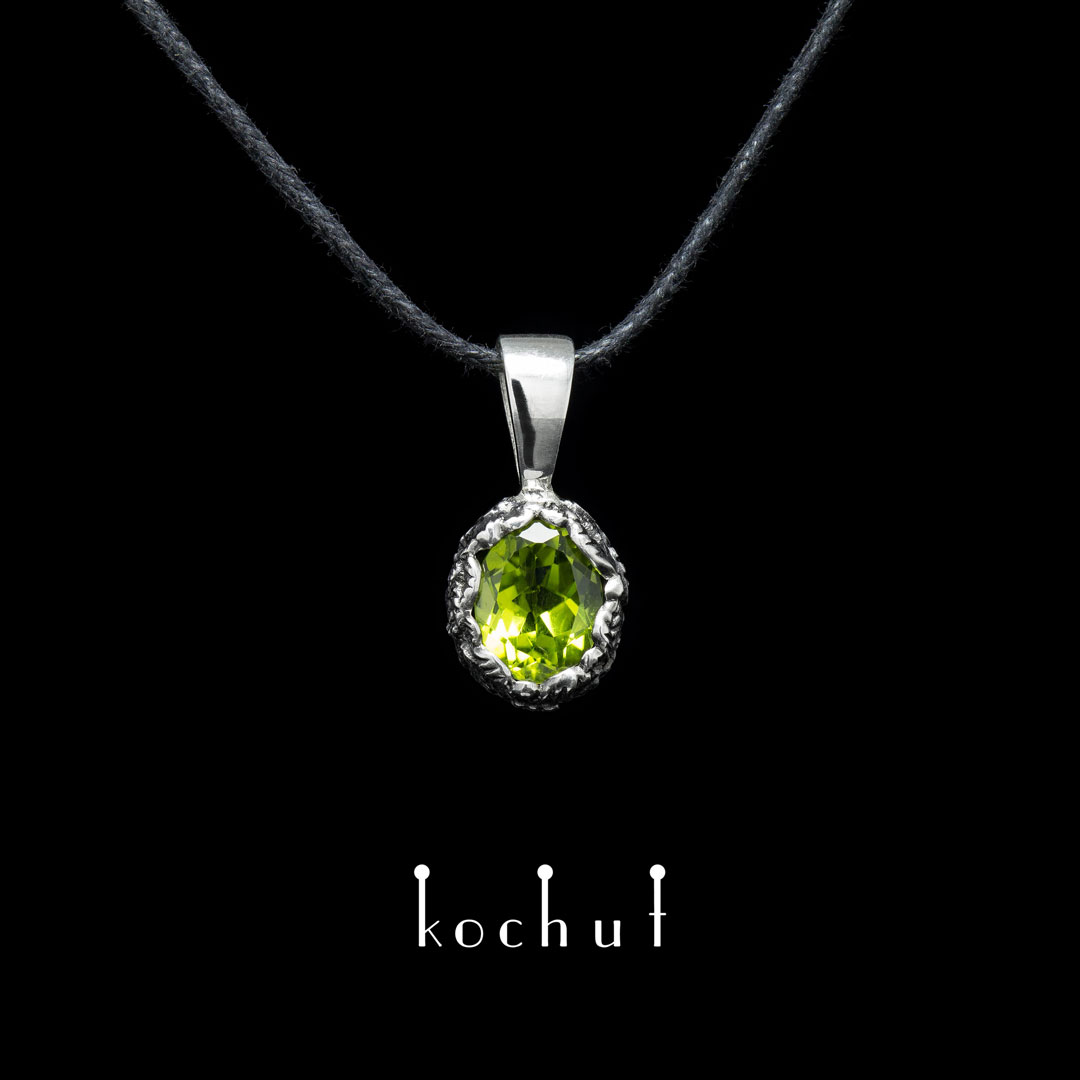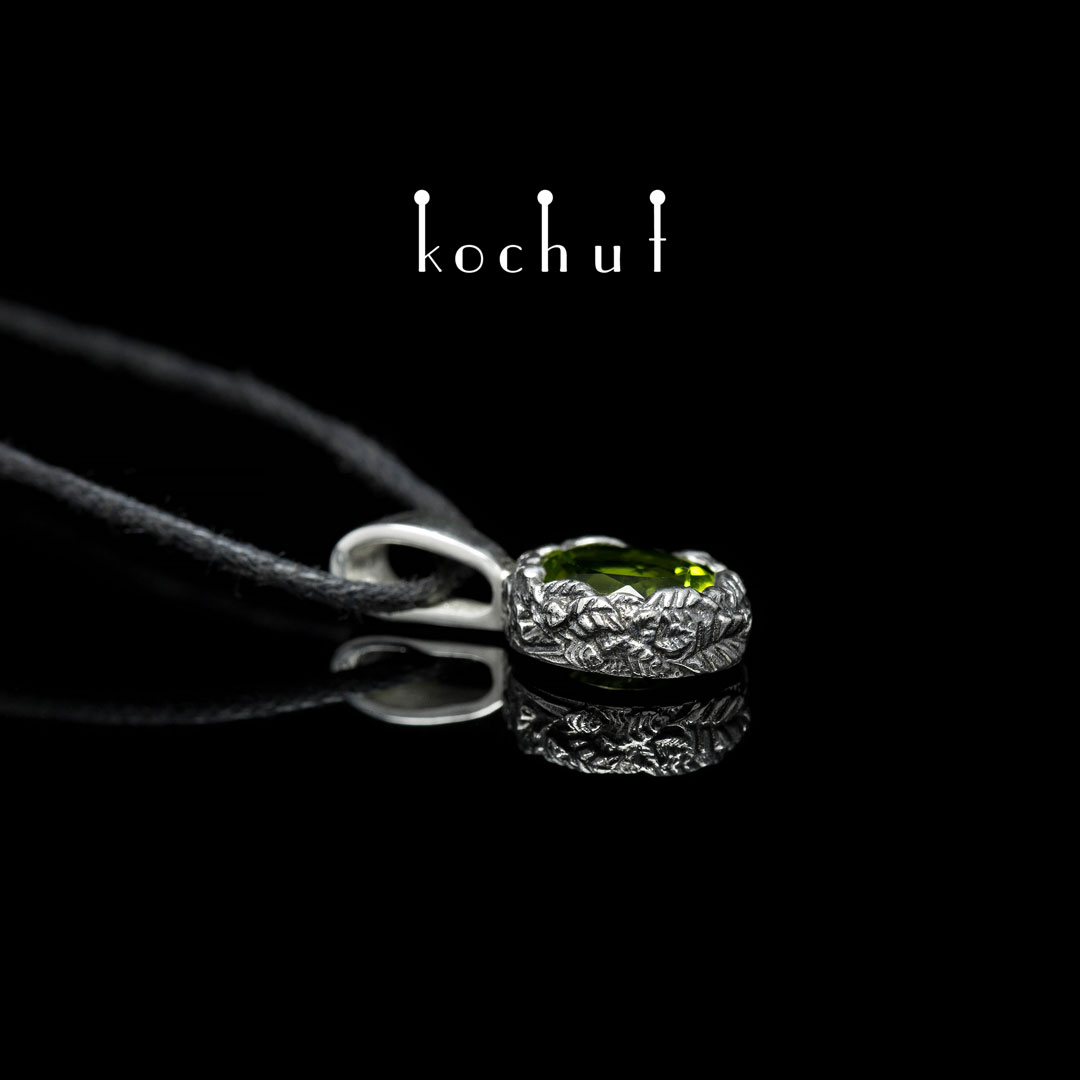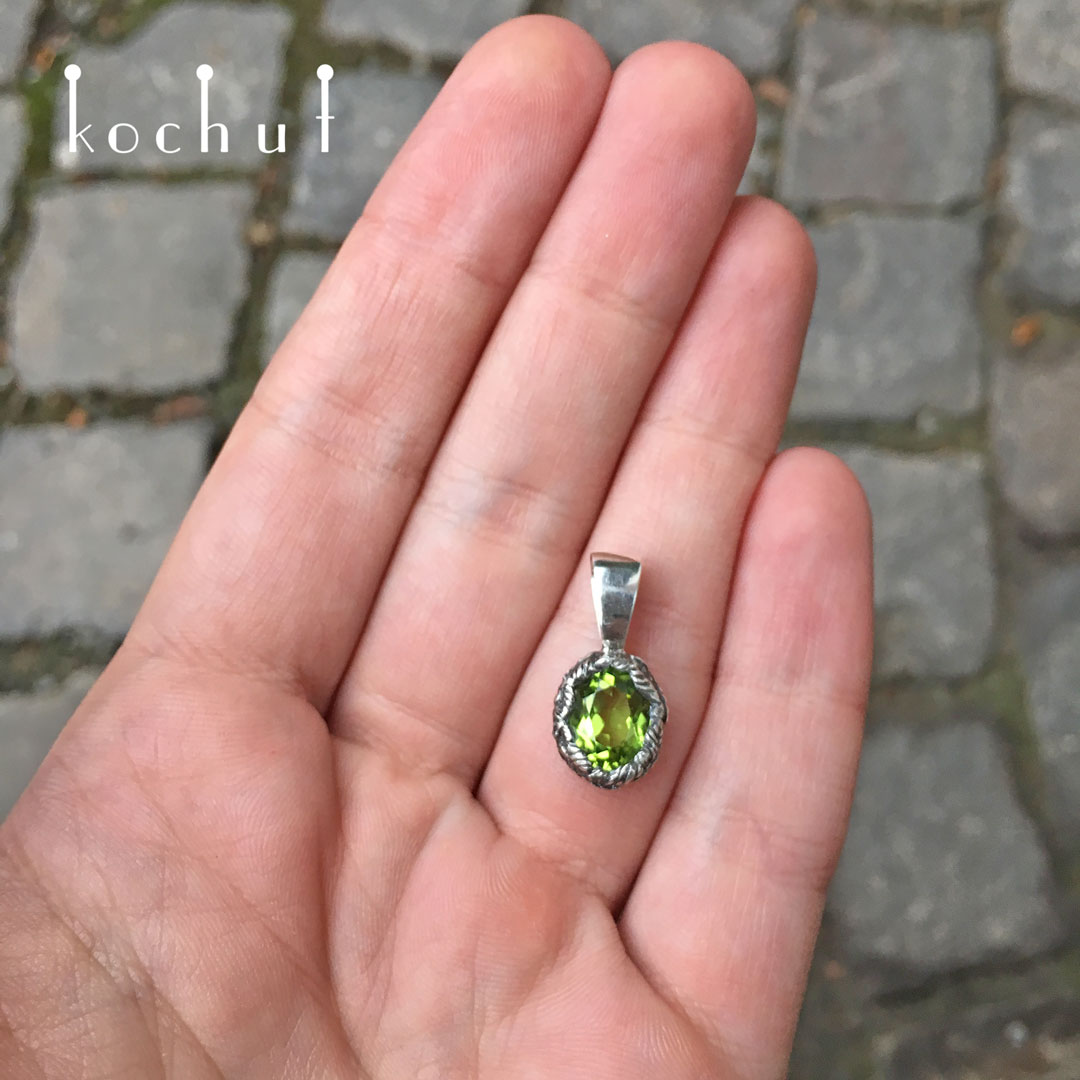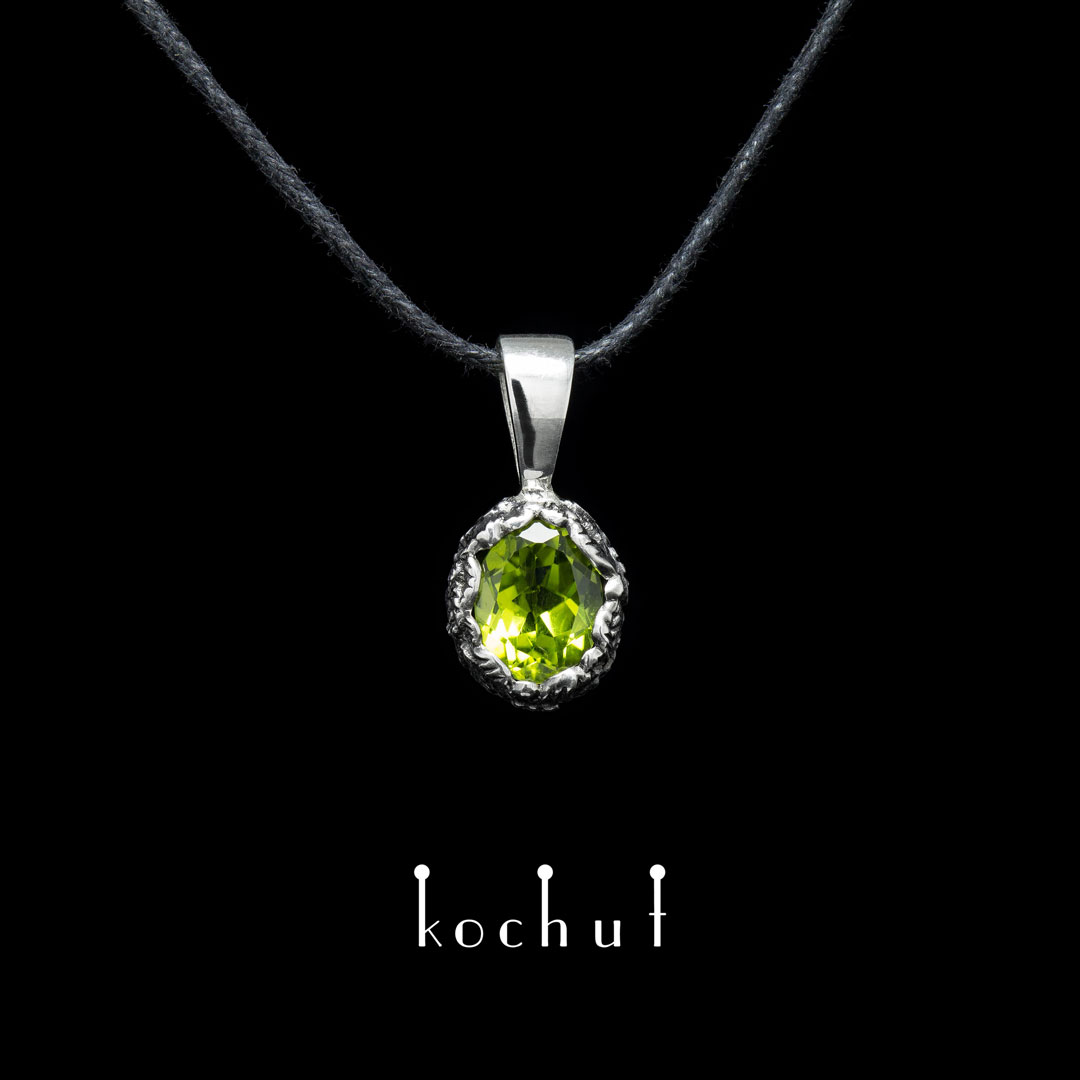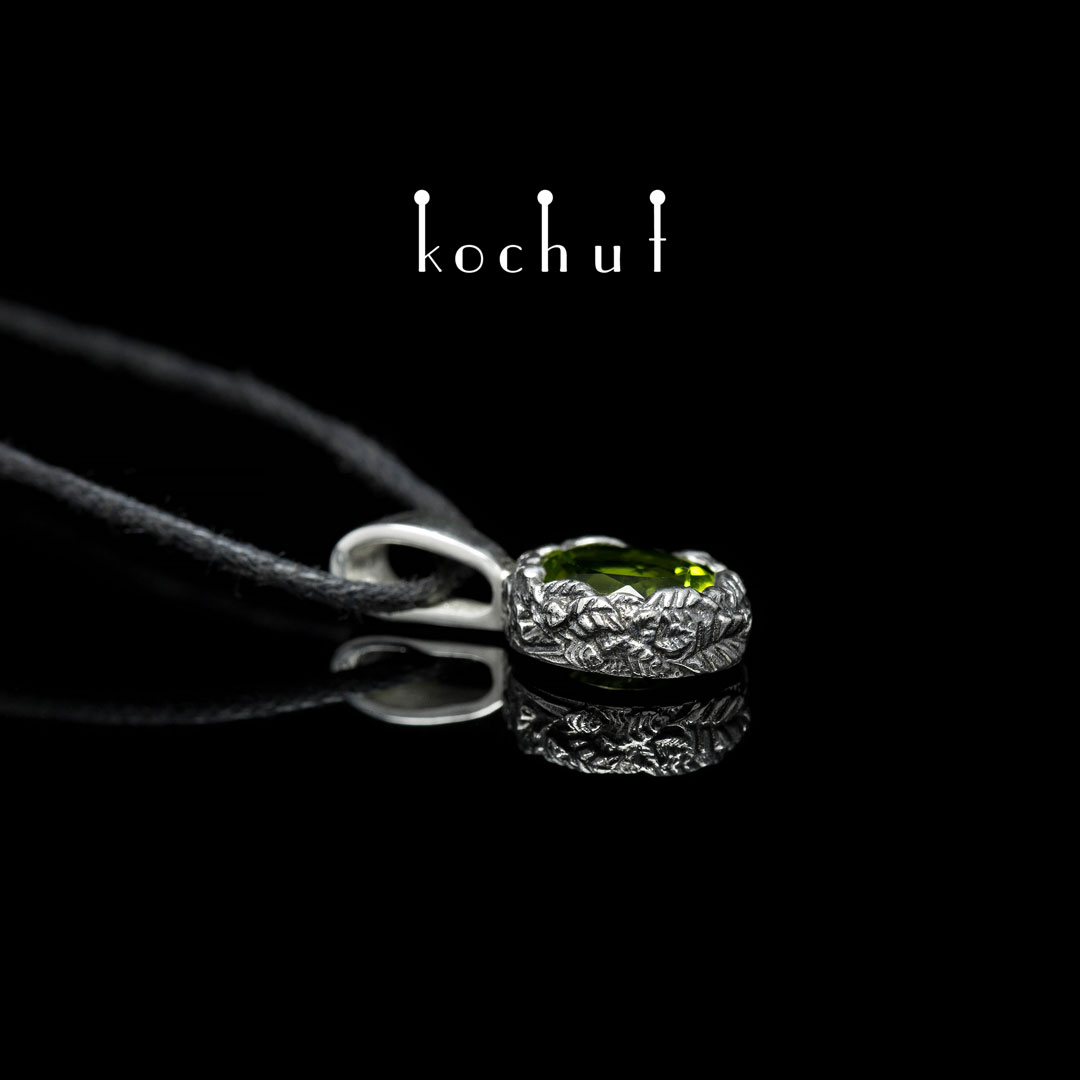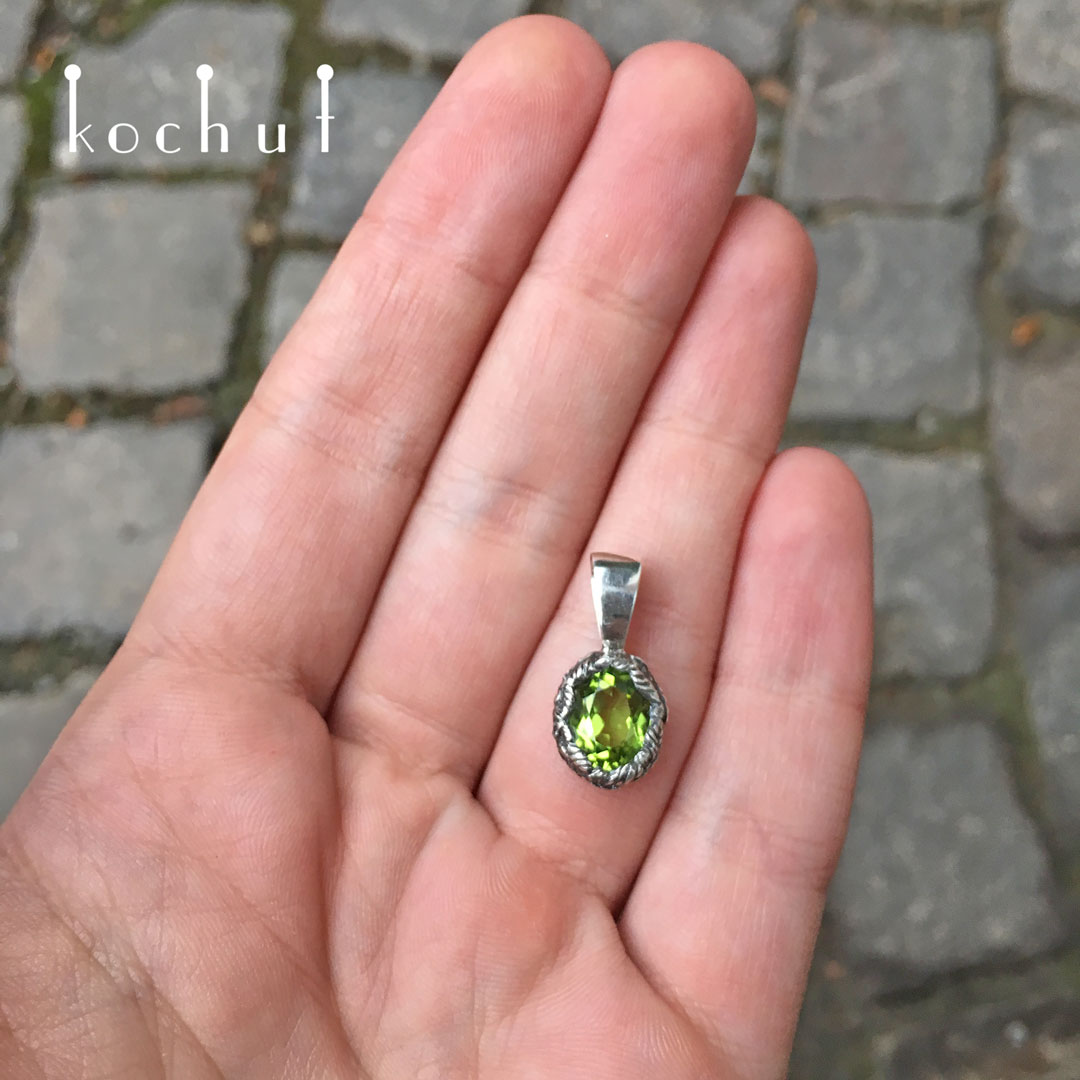 Pendant "The Source of Life". Silver, chrysolite, oxidation
Characteristics
Metal: Sterling Silver
Insert: Chrysolite 9x7 mm
Plating: Oxidized
Description
Green is the color of nature and life energy. We associate with him everything positive and healthy. Green vegetables and fruits, herbs, trees, flowers.
When our eyes get tired, we look at the tree and calm our eyesight. When we are annoyed, landscapes and green alleys best relax our nerves. In psychology, green means serene tranquility and the healing energy of life.
Life itself is decorated with greens and flowers, noticed? We trust this color, we are calm, we feel safe. Generosity and reliability, joy and quiet satisfaction with life.
The pale green color of chrysolite is similar to the floral drawing of nature. He gives the soul peace, and eyes - clear vision. Poets call chrysolite "the evening emerald" because of its soft sunny color. It is so fascinating that it seems like it smells of dawn and spring grass.
We are sure that decorations with chrysolite contribute to a sense of joy, tranquility and happiness. Nature has given us moments of life and the ability to dispose of them at our discretion. She put lightness and freshness into beautiful precious stones.
A woman who wears chrysolites - smells of spring and happiness. A light of light and warmth is born in her soul, and her eyes are pacification. Happy people like everyone, because their happiness is not limited to one consciousness, it extends to others.
Give yourself a drop of light green happiness together with a pendant from our collection "The Source of Life". It is made of silver, and the leaves are covered with oxidation.
But if you want more, then we recommend buying a pendant with earrings and a chrysolite ring.