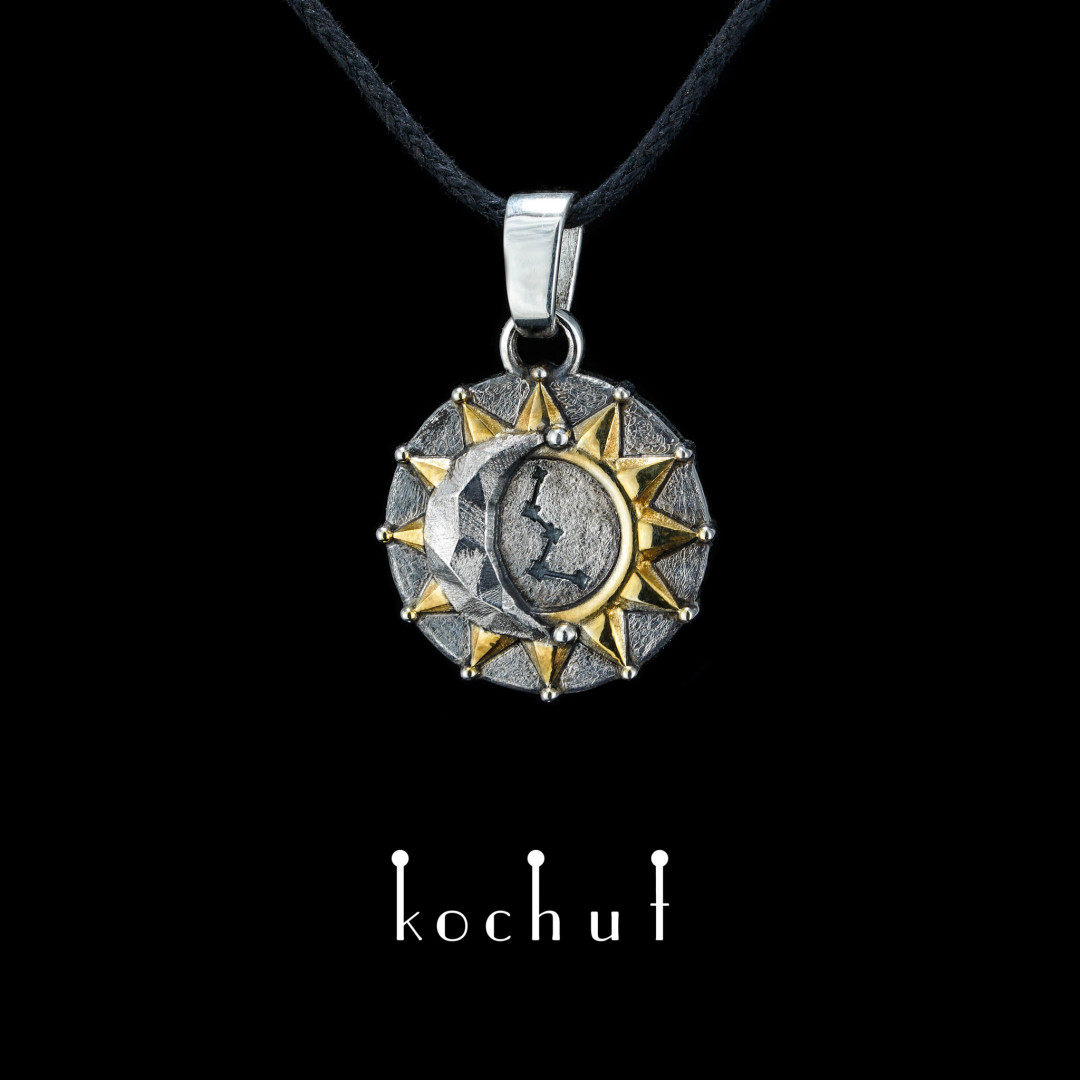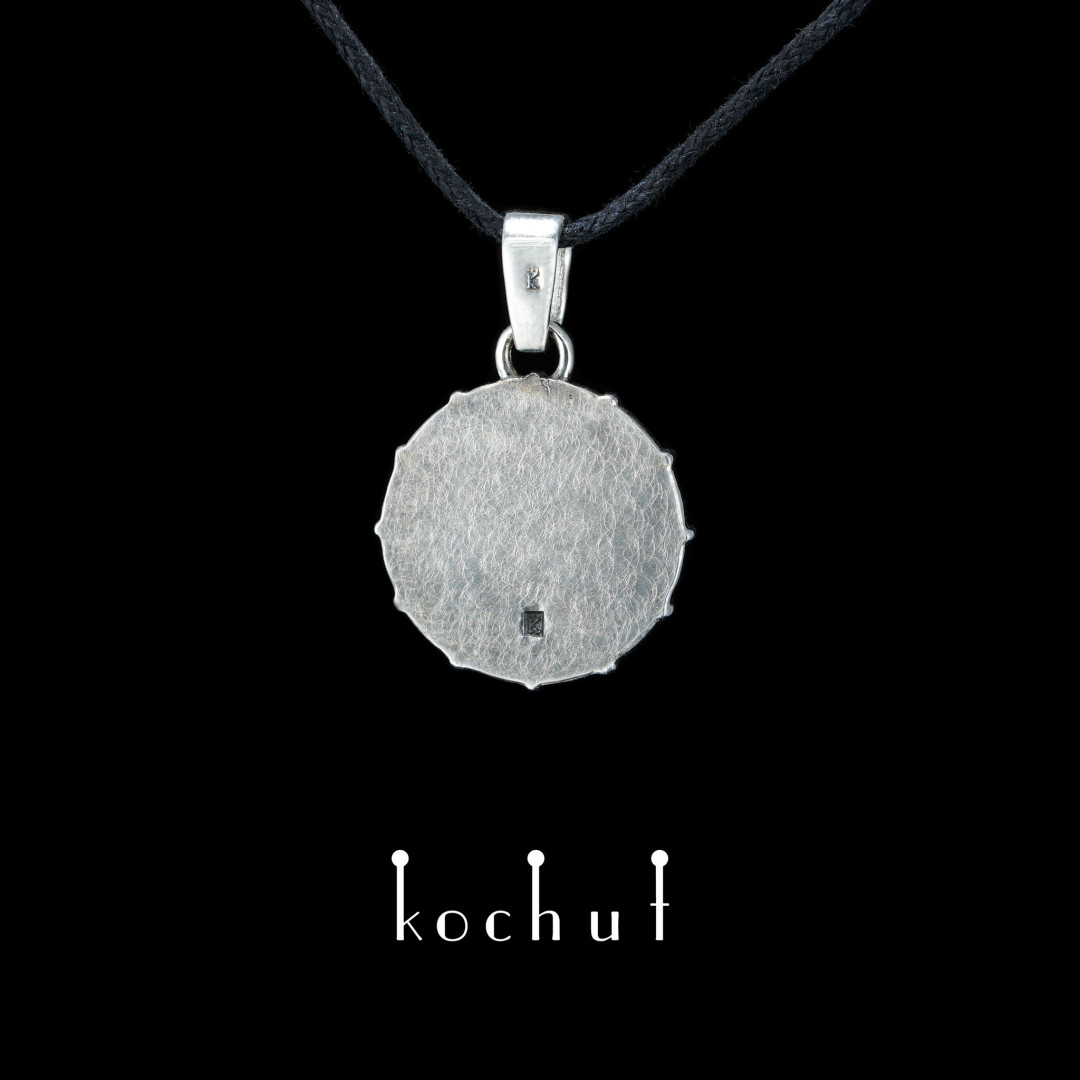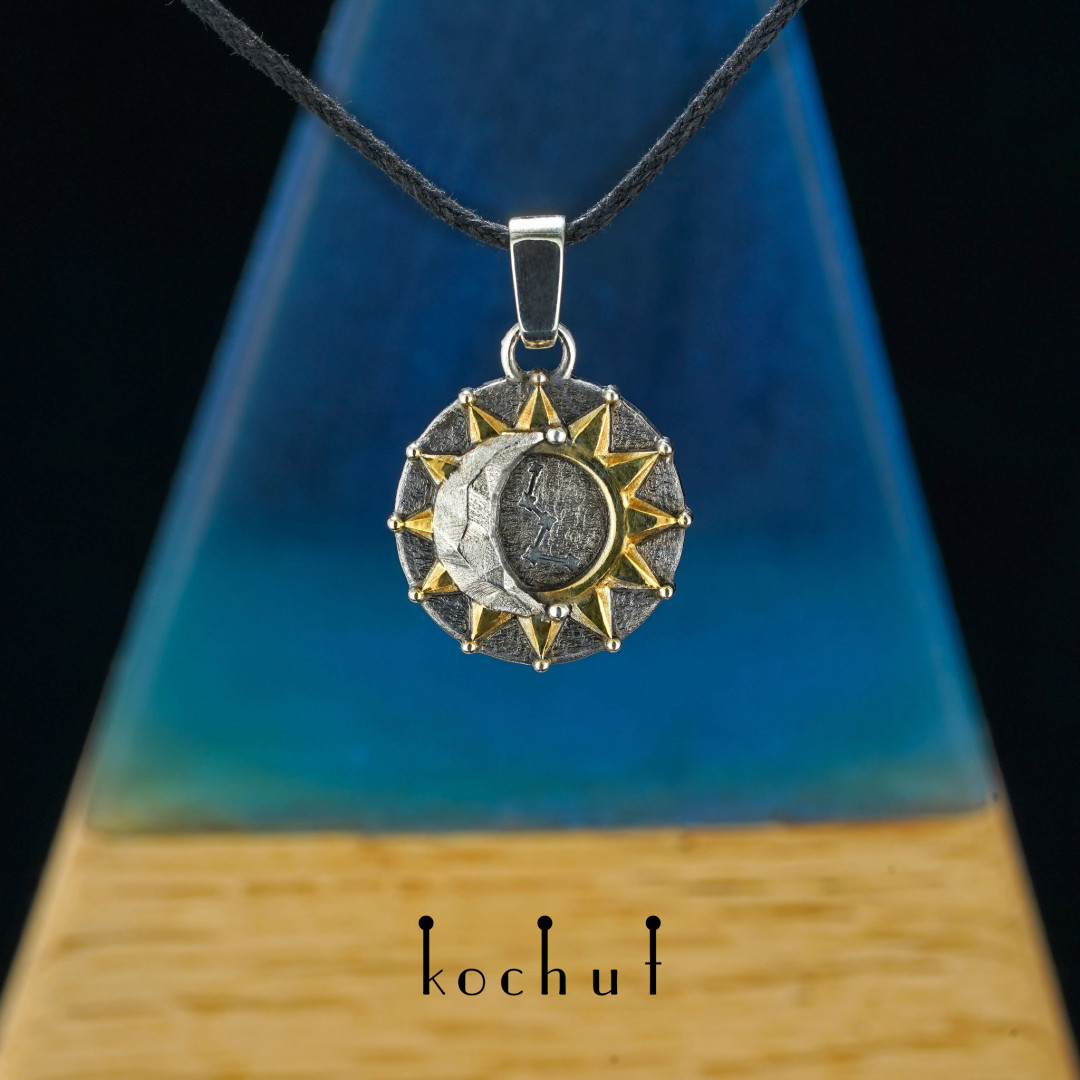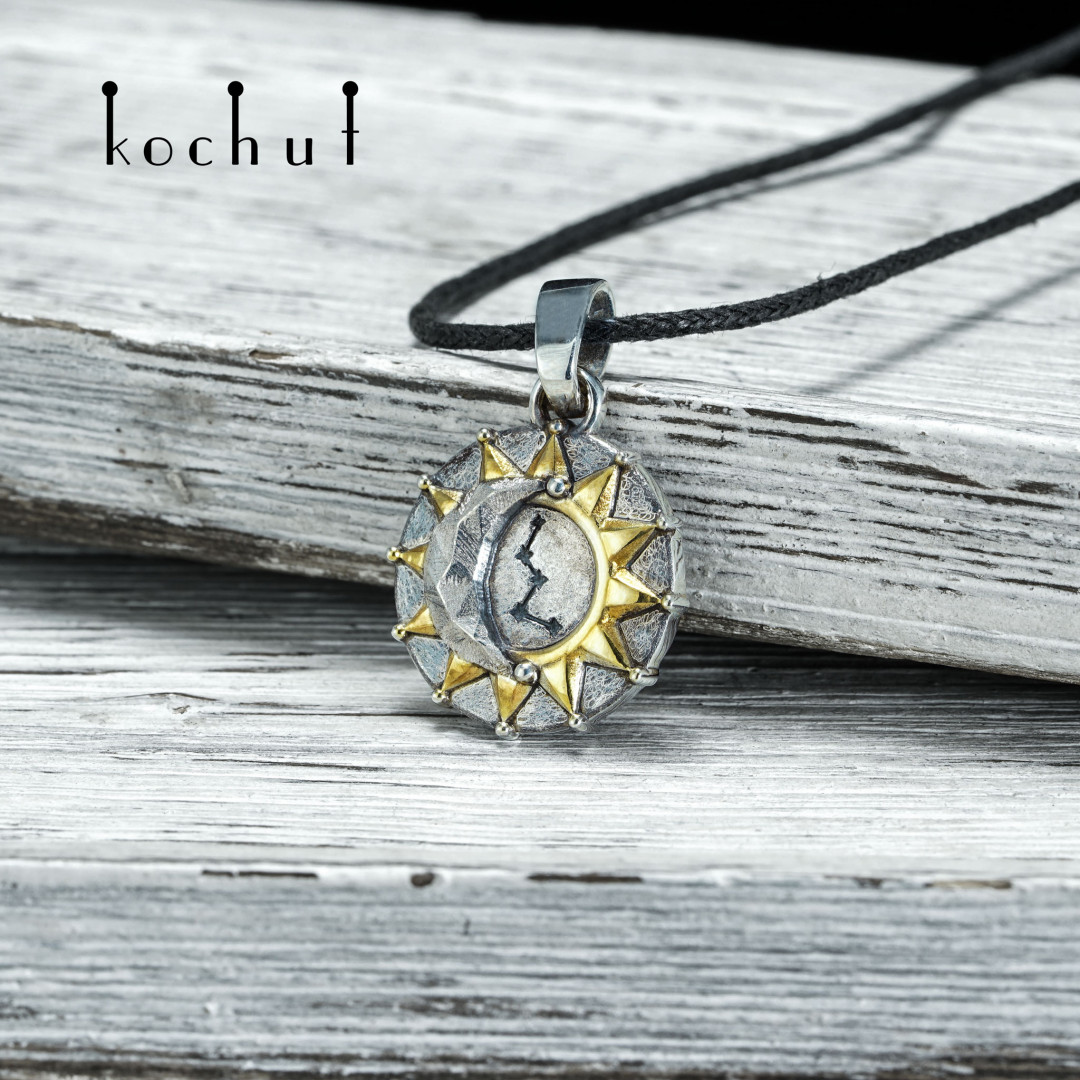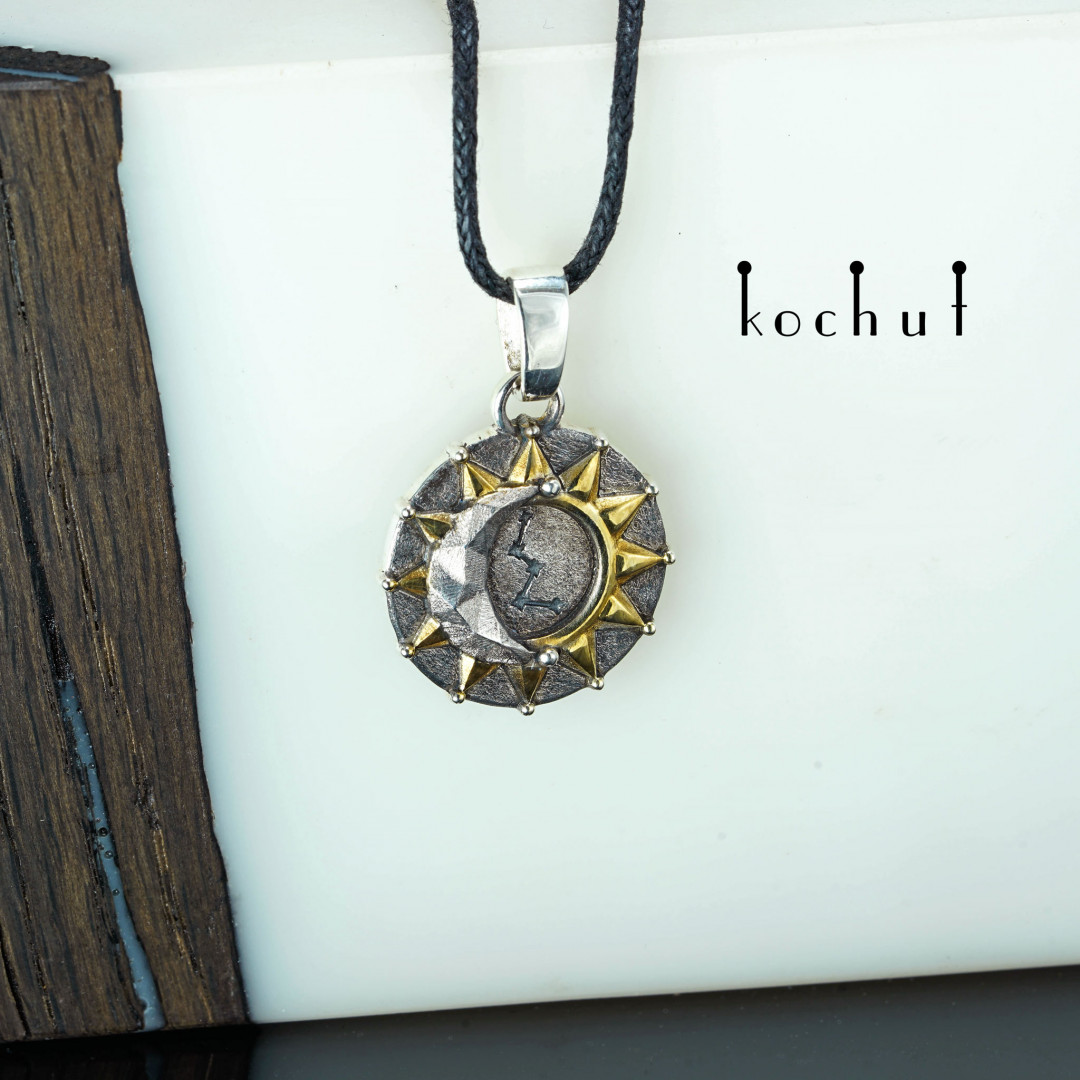 Pendant «Sun and Moon». Silver, gilding, oxidation
Characteristics
Metal: Sterling silver
Plating: Gilding, oxidation
Sizes: Diameter — 20 mm, height with eye — 27 mm
Description
Sun and moon. Light and shadow. Day and night. Light haze of the morning and the magic of twilight evening.
Like two realities. Two points of contact. Like the past and the future. One cannot be without the other, but no one knows where the sunny day begins and the dance of the violet night ends.
The sun and the moon as a sign of the infinity of the universe. The symbol of the genius of the universe: it has created an impeccable harmony. We wake up with the sun, and fall asleep with the moon. The sun — as a symbol of eternal life and spiritual light. The moon — as a source of energy, vitality, calm.
Two opposites. But one cannot live without the other. They can not meet. Their sacrament is struggle, their feelings are farewell. They say that the sun loves the moon so much that it dies every night to let it breathe.
The sun and the moon is the path to spiritual harmony, the physical infinity of being, the striving for spiritual unity.
«Be serene like a lotus flower at the foot of the Temple of Truth ...»
And a beautiful, elegant form. And a wonderful union of silver and gilding.