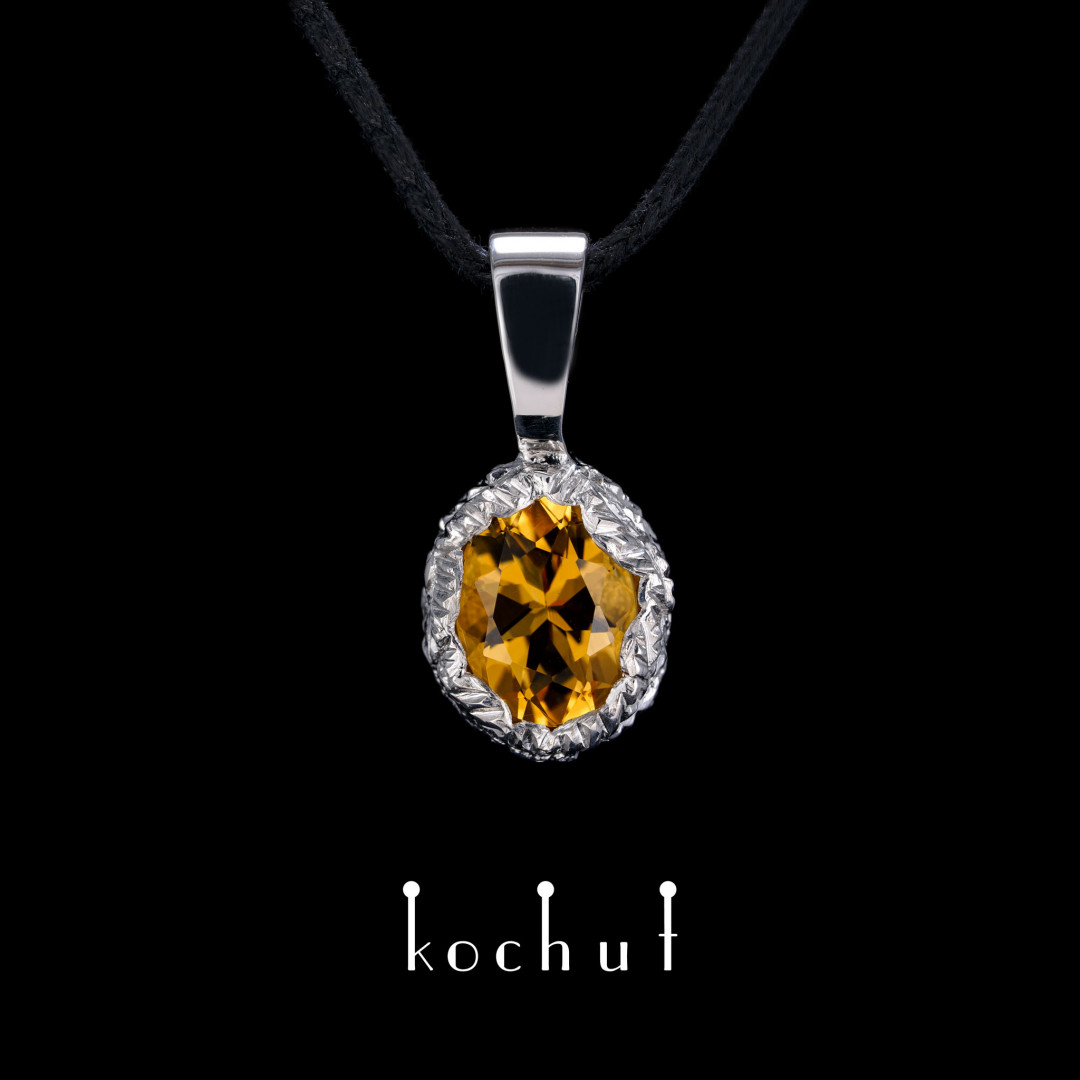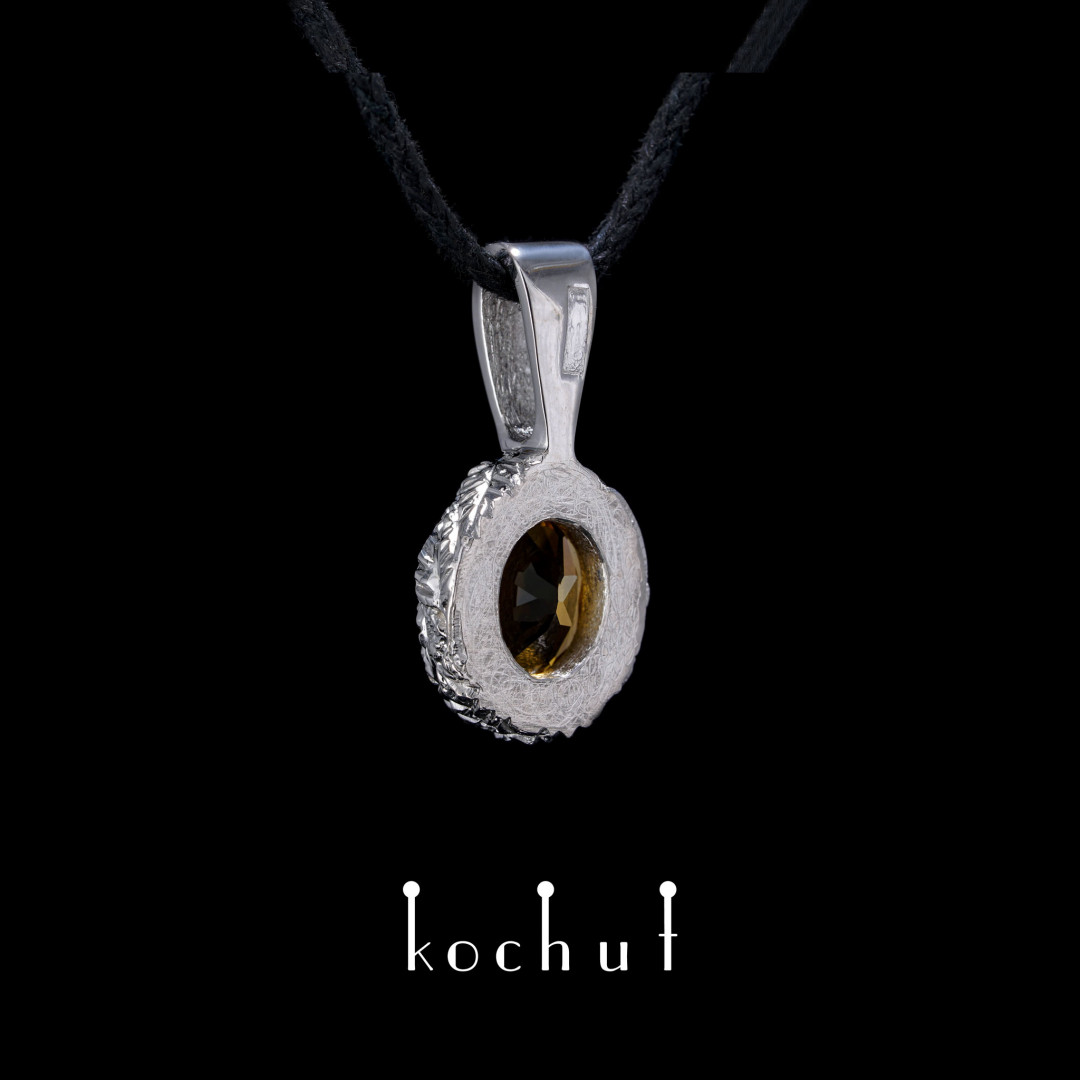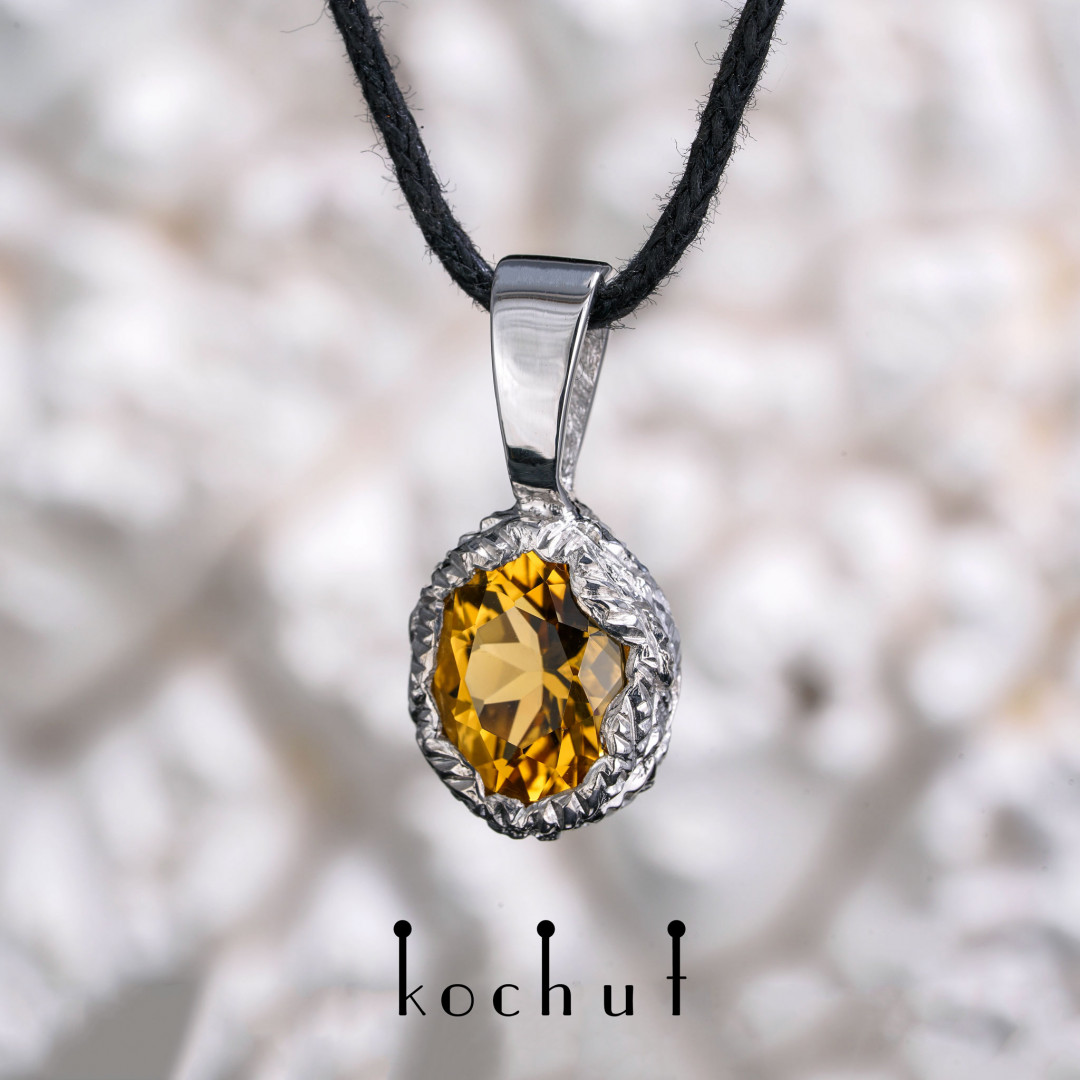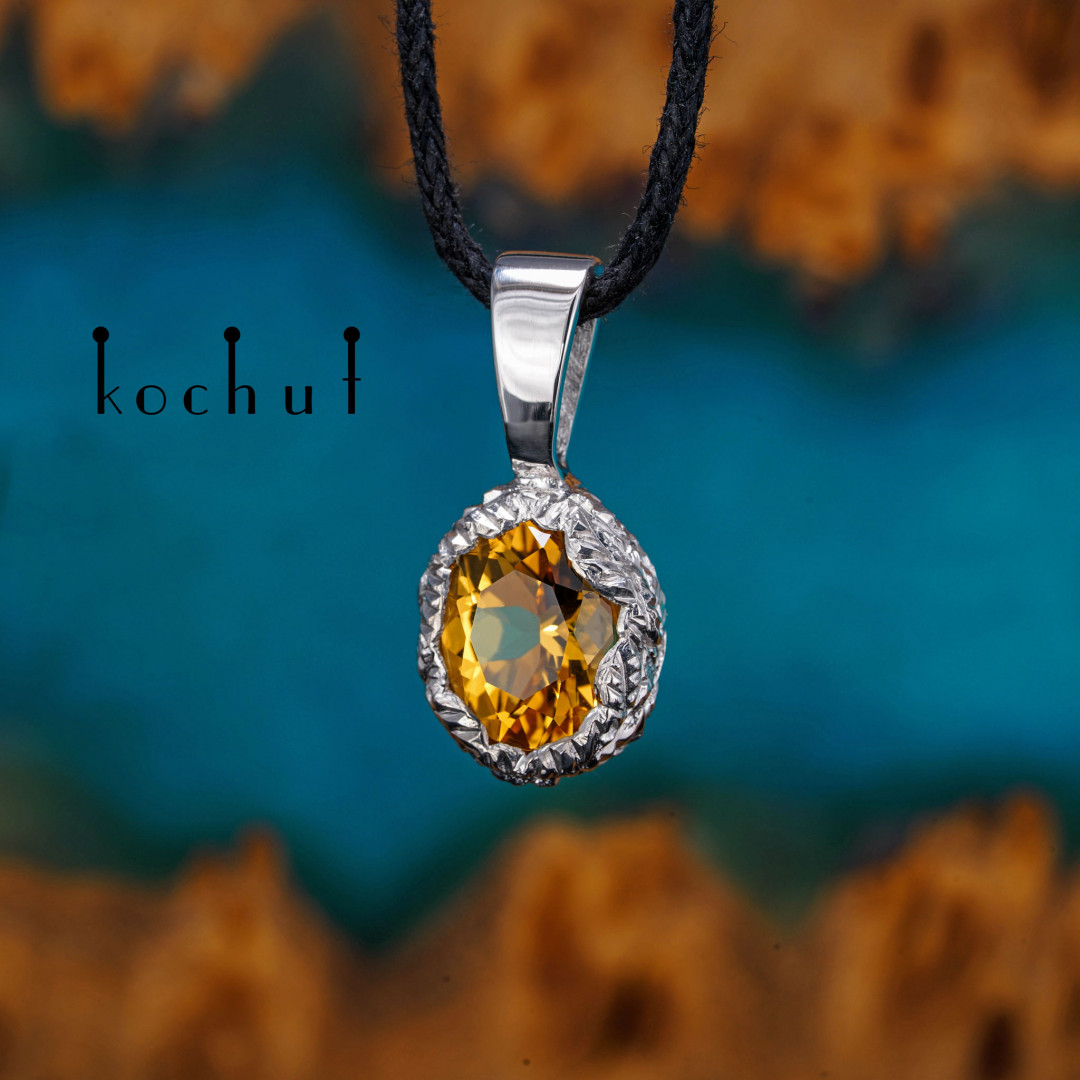 Pendant «The Source of Life». Silver, white rhodium, citrine
Characteristics
Metal: Sterling Silver
Insert: Citrine 9x7 mm
Plating: White rhodium
Description
Every morning Steve Jobs woke up and asked himself: «If this is the last day of my life, would I like to live it the way it is today?»
The world is full of opportunities created for us. The world is full of beautiful countries that are waiting for our steps. In the world, a huge number of incredible events that are eager to share with us a piece of reality. Do not forget that the Universe is friendly and always wants the best for us.
Never think that you are unworthy of anything. Never consider yourself worse than others. The only person with whom you have to compare yourself is yourself. Make the world around better, share light warm thoughts, wake up with a smile on your lips and with a pure heart!
The world is the only mirror, the reflection of which must be extremely important for us. The world reflects every thought, every opinion, every act. The world gathers all our physical and inner life, and provides us with the final result.
The world is not insane, it does not play with us, as with toys, we are not tools of extraneous reality. Man is the creator, and independently creates the world around him. Your world is you. The universe has created you so that you can create new universes at your discretion.
If you love, love surrounds you. If you help others, then at the right time help will come to you. If you think well of people, they will not be able to think badly of you. All the secrets of the universe are within the soul of man.
And if the decorations really can translate the inner depth of a person to the outside world, then it will be jewellery from the collection «The Source of Life». The unusual texture of the pendant resembles a real tree bark and tender green leaves on a happy tree.
Admit it: when you opened the page, you expected to see an ordinary pendant, the everyday invention of jewellery mastery. But everything turned out not as you expected, because it is not an ordinary author's design pendant. This citrine, framed by silver leaves. You can wear a small elegant art every day, pleasing yourself and the world around you.