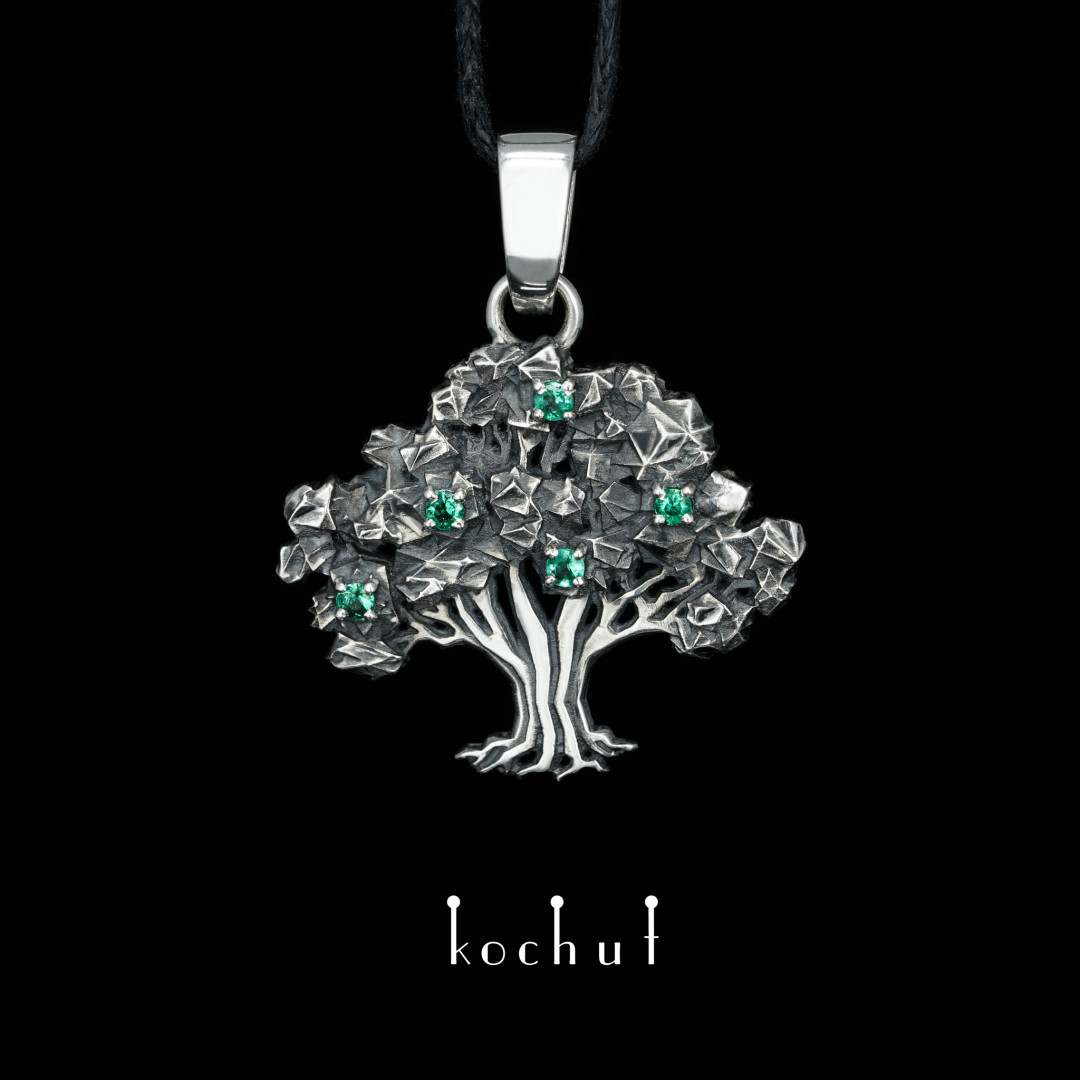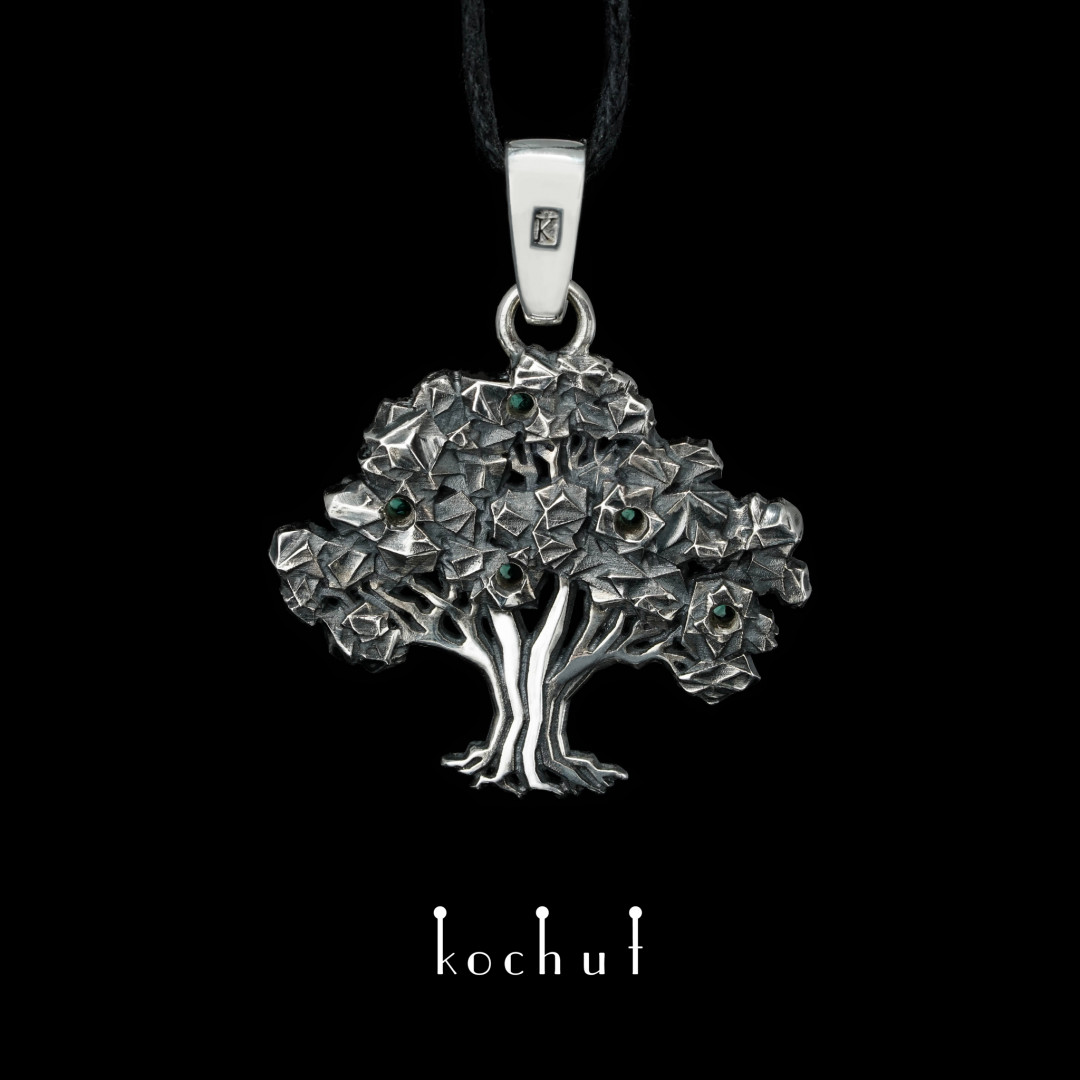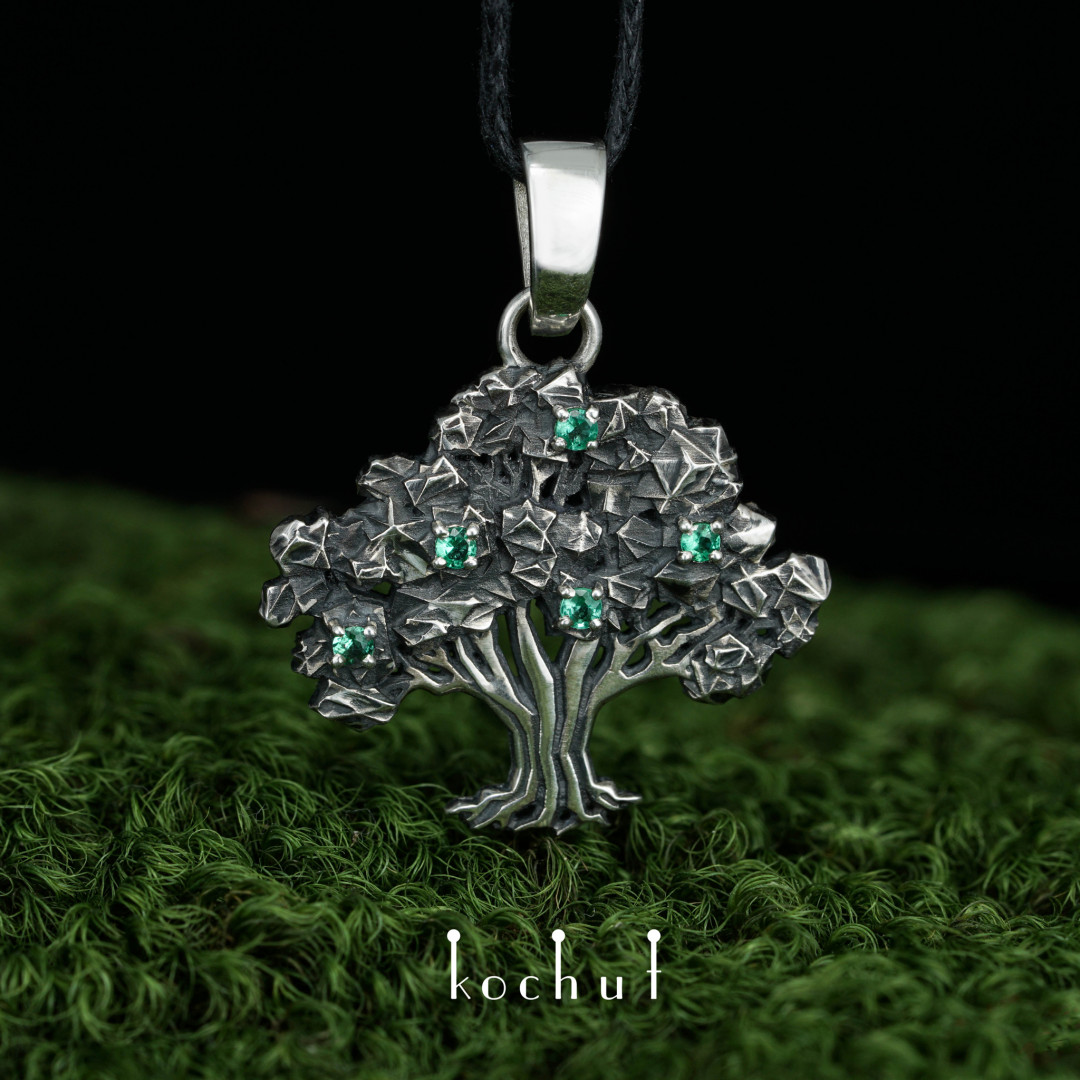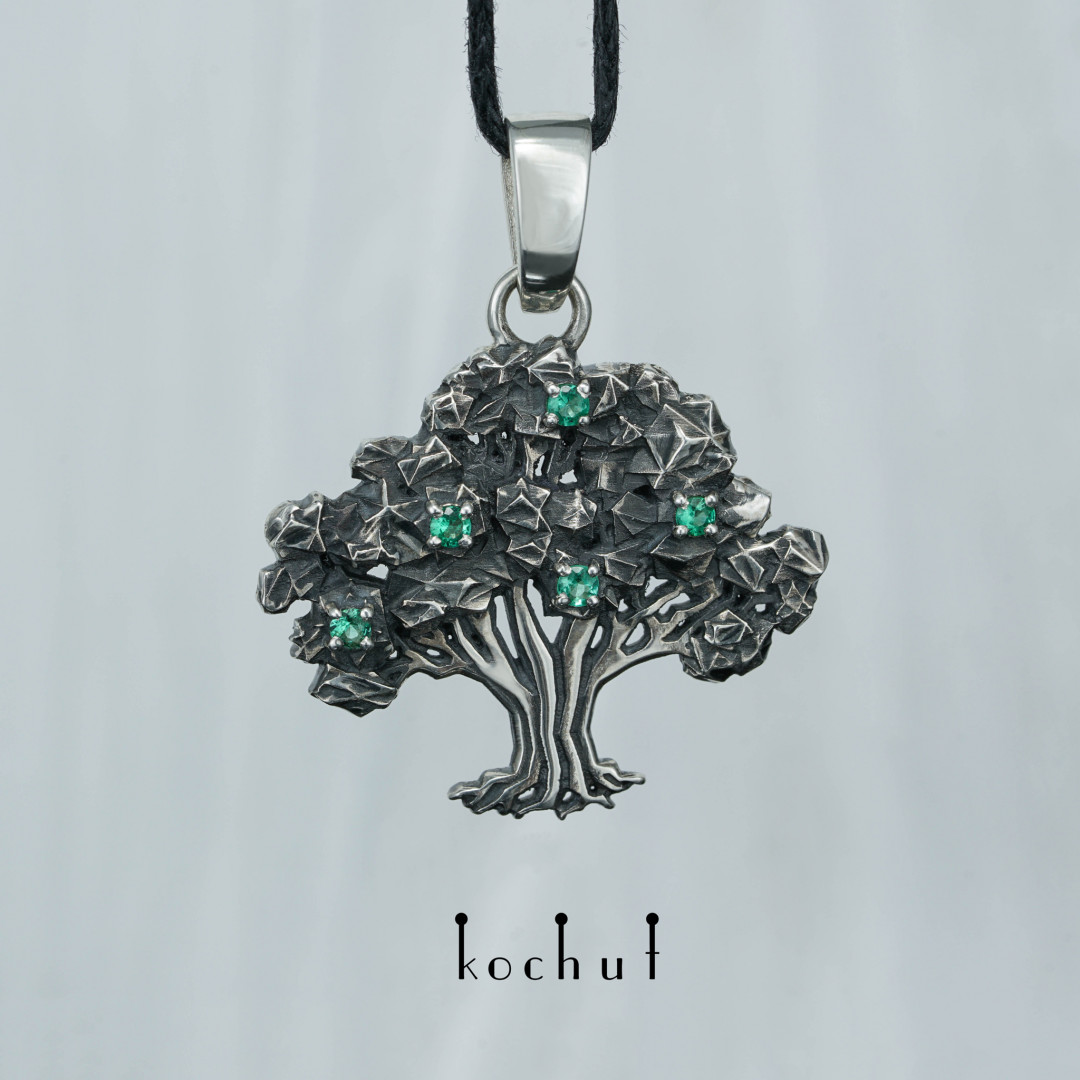 Pendant «The Tree of Life». Silver, emeralds
Characteristics
Metal: Sterling Silver
Insert: Emeralds 1.75 mm - 5 pcs.
Sizes: Diameter — 27 mm, height with an ear — 38 mm.
Description
In all cultures the tree was considered a strong spiritual symbol. Now these beliefs have subsided, but in ancient mythology and religions everything was different.
Trees give energy and strength. They purify the air we breathe and the thoughts with which we live. They live much longer than a person. Each branch has the wisdom of the world and the real storehouse of knowledge. They stretch up to the shaky heavens, and stand firmly on the ground. Trees take root long, but their choice is forever. Did you have special feelings when you touched the tree bark with your hand? As if here it is, the moment of truth, the point of contact with the heart of the world ...
Wearing a tree on your neck is a sign of a high mind, wisdom and understanding of life. It is also a symbol of spirituality and a strong connection with the universe. They say that nothing lasts forever under the moon. No, we stubbornly deny it. Why are we created, if not for eternity?
In the photo there is a beautiful pendant with a silver tree. We called it the "Tree of Life", emphasizing the exquisite beauty and wisdom of the universe. After all, an artist can be not only with a brush in his hands, is not it? Man decorates his life as a true creator. And you can decorate it with our beautiful feminine pendant.