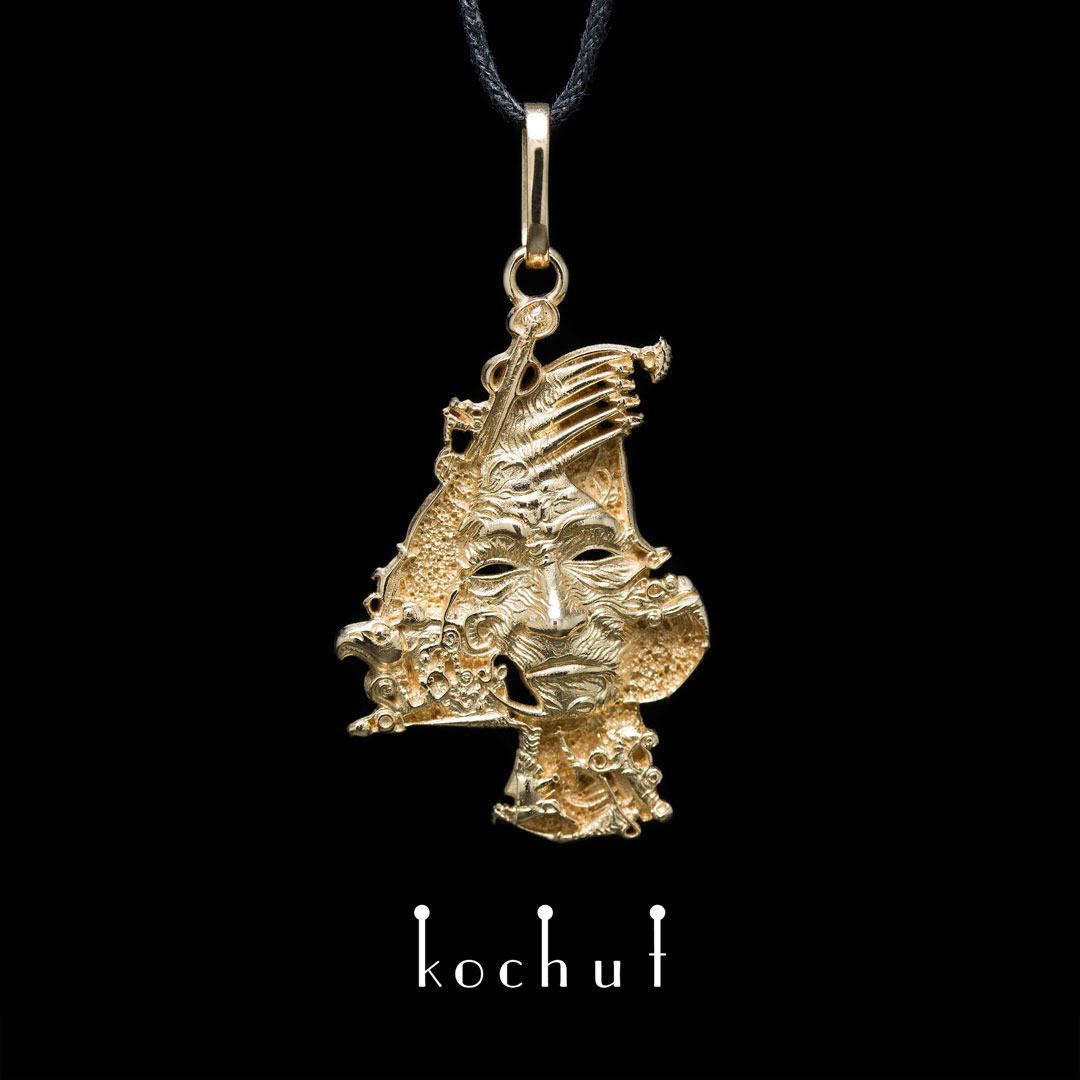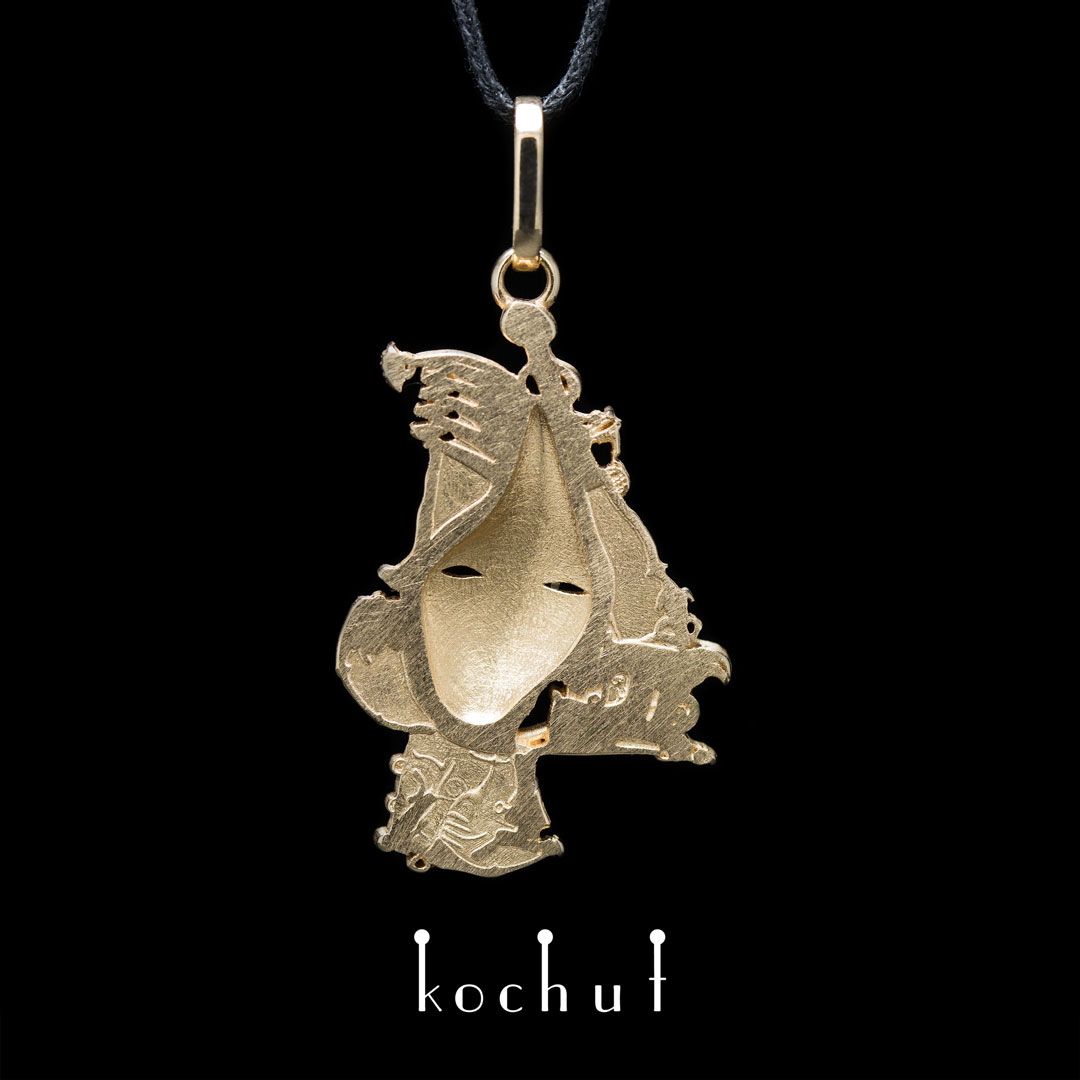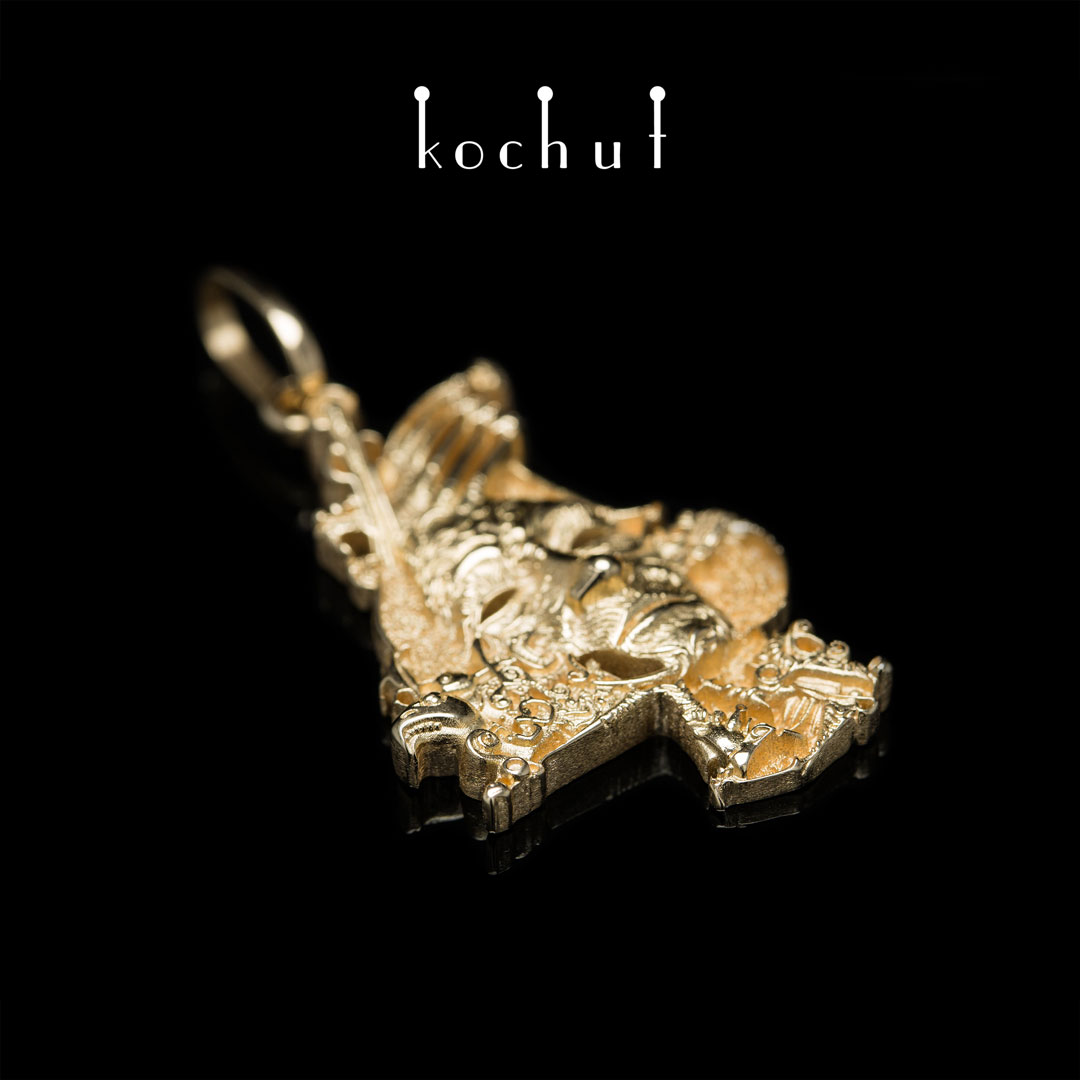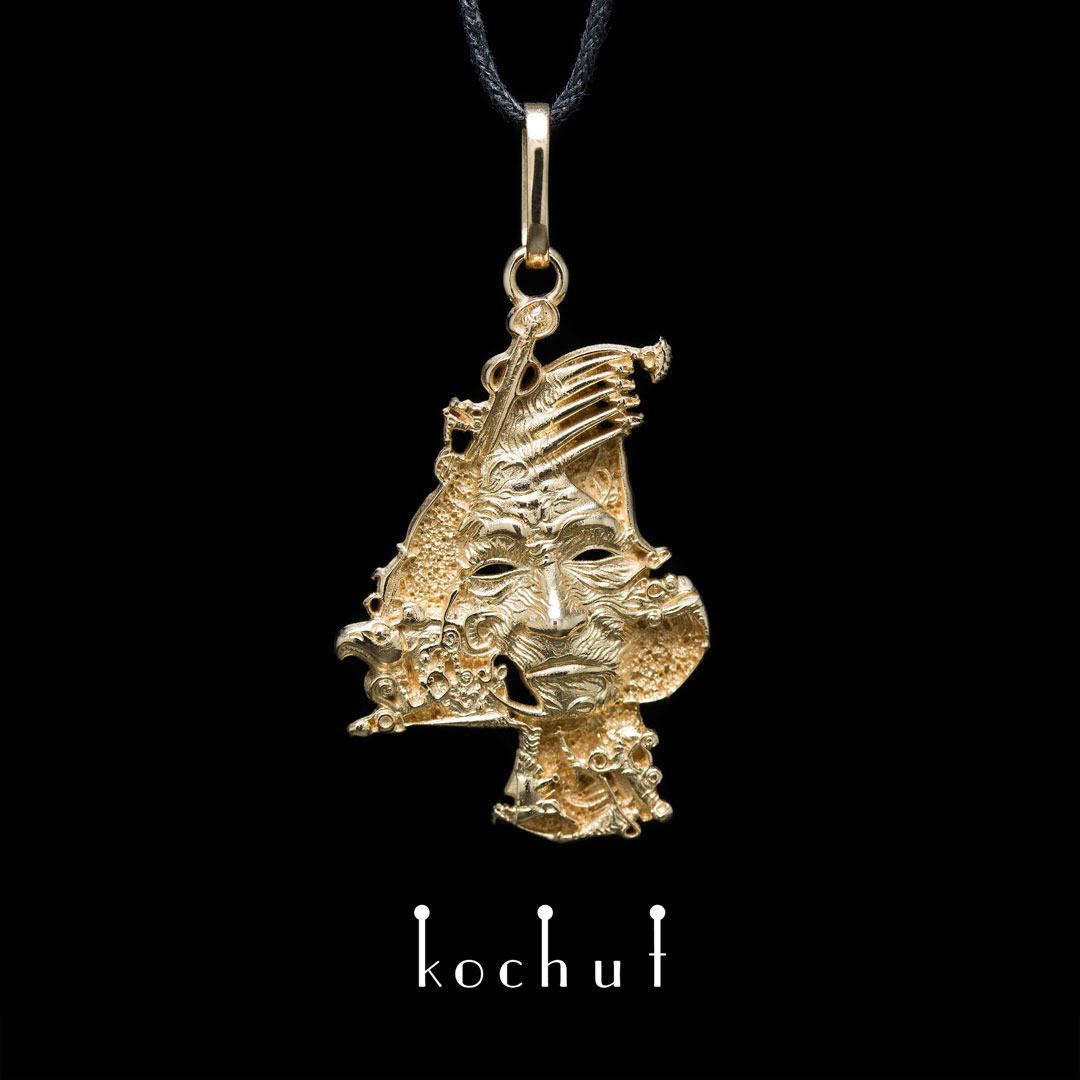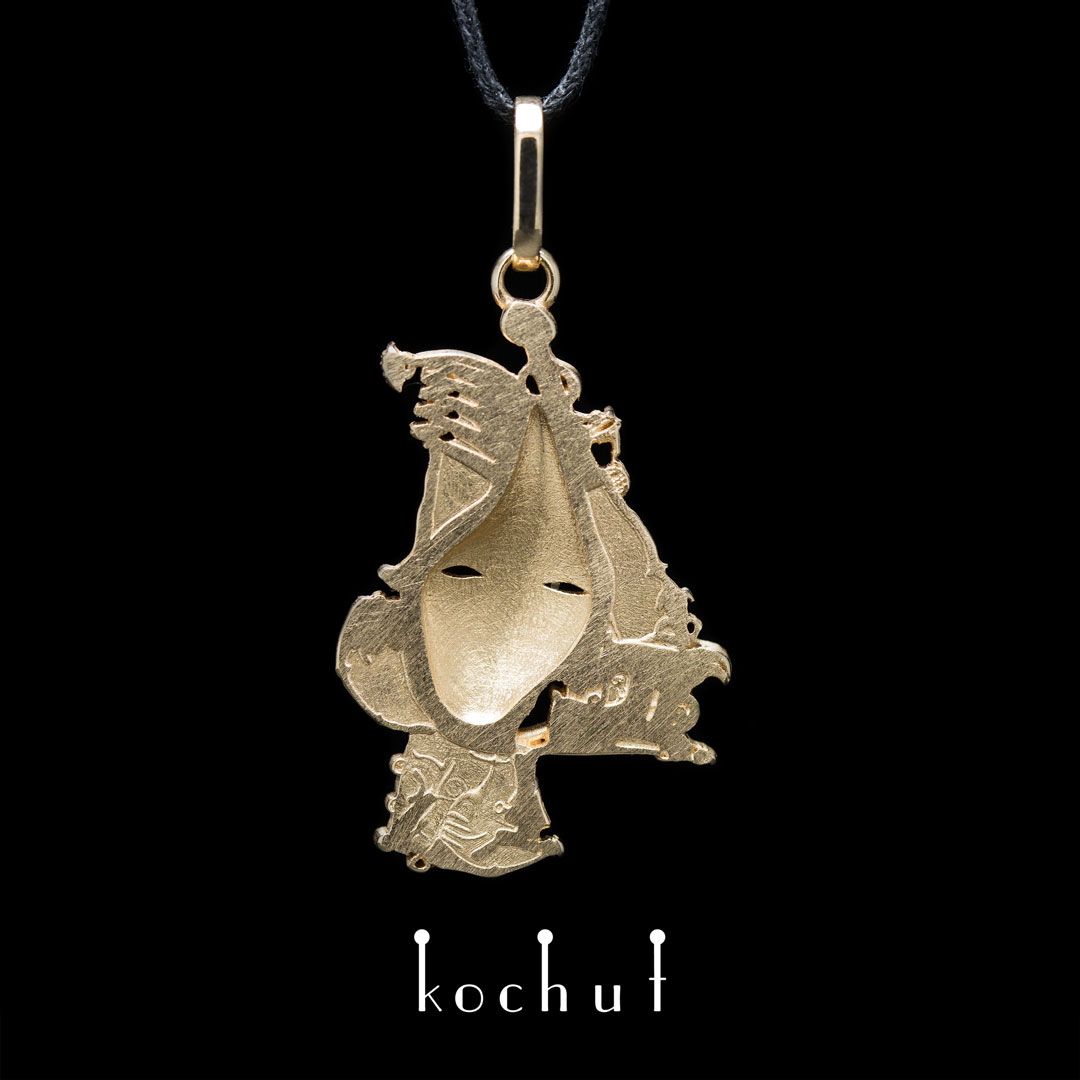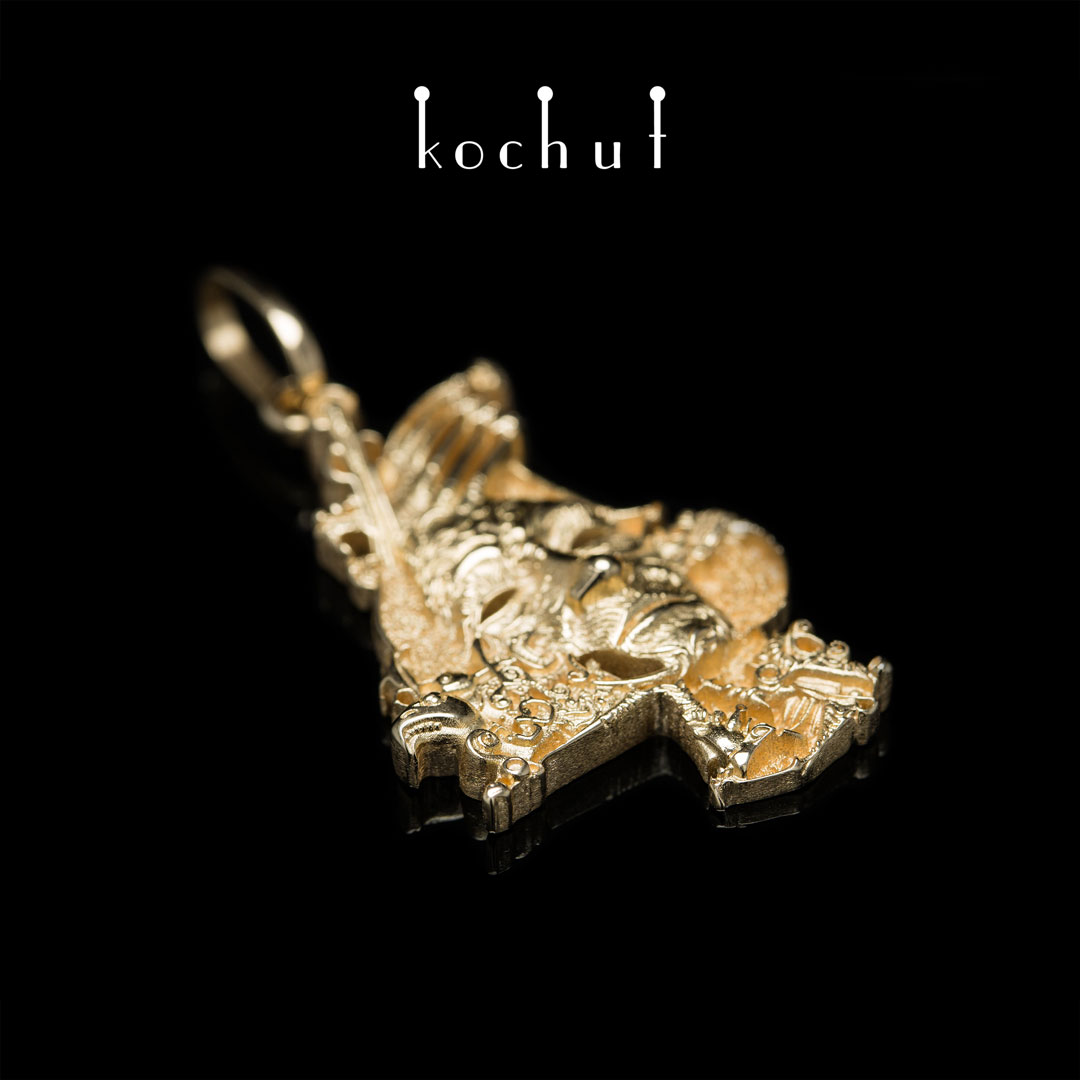 The pendant «Mystic power». Red Gold
Characteristics
Metal: 14k Red Gold
Sizes: Height with an ear — 47 mm, width — 24,5 mm, thickness — 5,5 mm.
Description
The world is one giant labyrinth. There, around the bend, one road is similar to the previous one, but leads in a completely different direction.
The world is the laboratory of mysteries: infinity is often confused with the moment, and the present with the artificial. Human consciousness is full of thoughts and judgments.
The world is the arena for the battle of opposites. The world is a theater where everyone chooses their role. The world can be called anything, but the true face will still be safely hidden.
The pendant «Mystic power» is one of the ways of explaining the world. It depicts an ancient deity from the mythology of the Indians of Central America — Quetzalcoatl, which means «feathered serpent». He was not just a god of a certain element. He was considered the creator of the world, the creator of man and culture, the god of the morning star, the lord of the elements, the patron of all things.
He was the personification of the winds from the Atlantic and brought moisture to the fields so that people could harvest in time. He was a social hero who gave maize people that they were protected from hunger.
«Feathered serpent» is a symbol endowed with the energy of whole generations. This is one of the signs in the endless maze of faith and analysis of the world. He unites in one image a bird of paradise and a scaly snake, which explains the duality of the world. Feather-scales, eagle-snake, sky-earth, flight-creeping.
And what story will the pendant tell for you? It is made of red gold. If you look at it close, you will see detailed outlines of the face, feathers, scales. This work of art is a beautiful decoration for the body and mind.