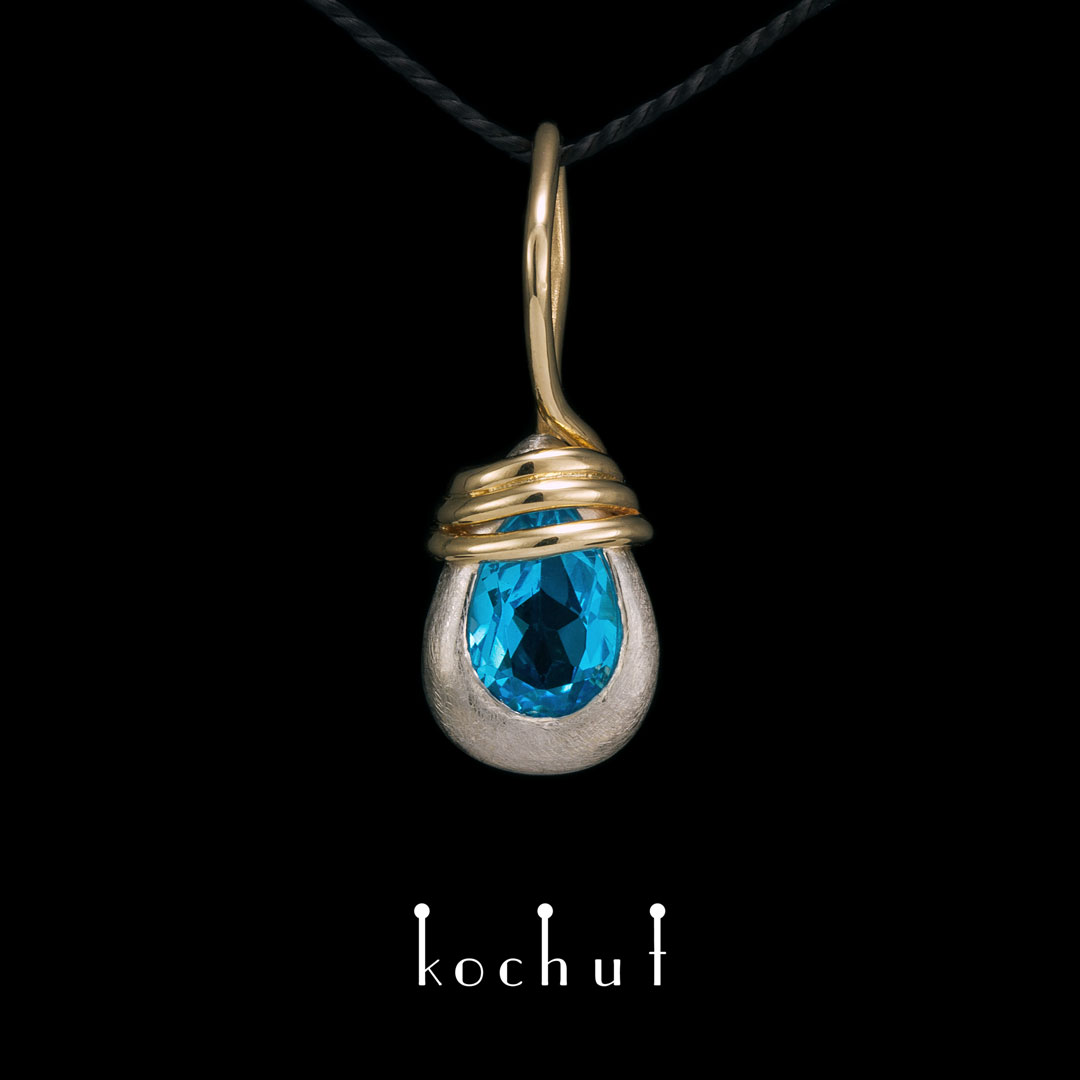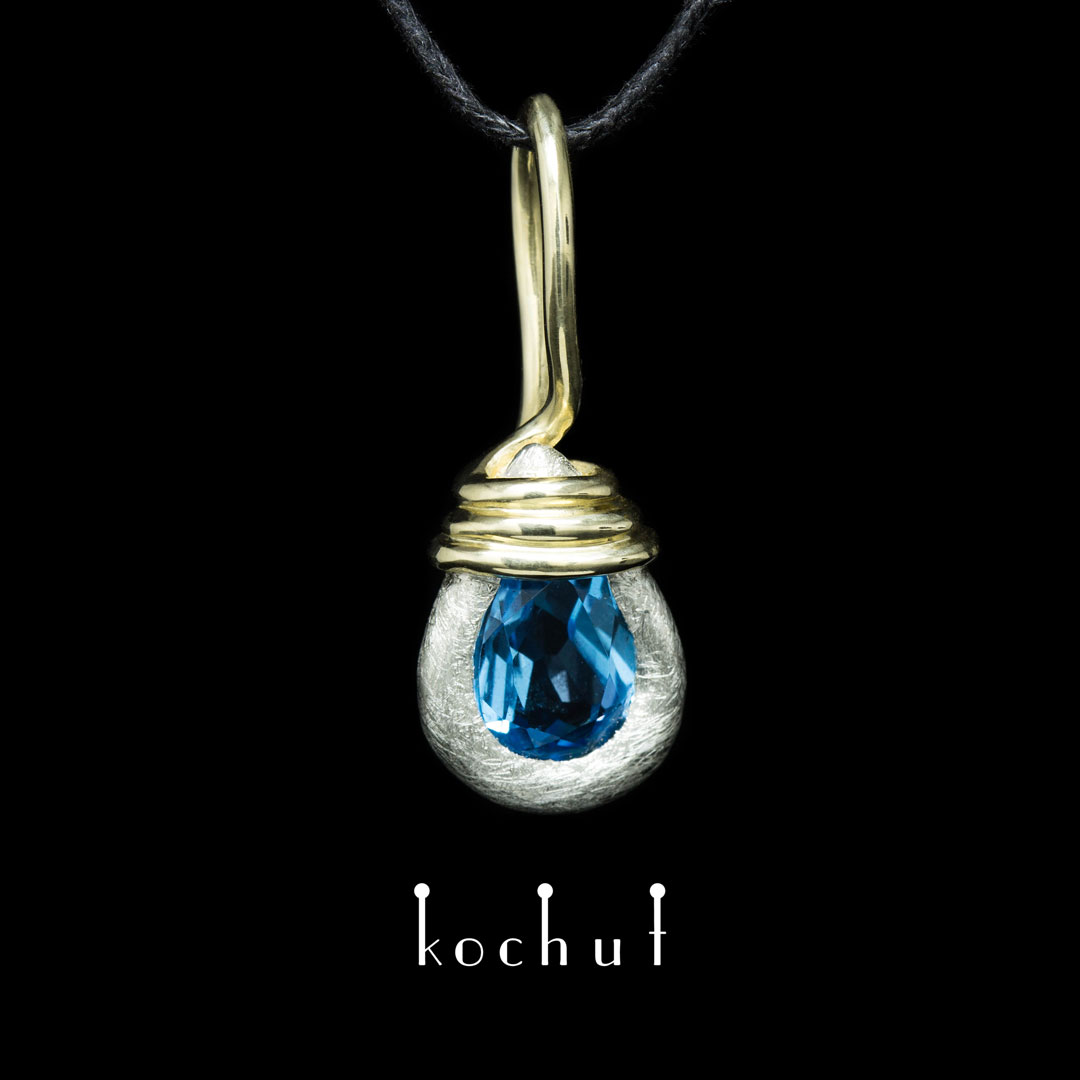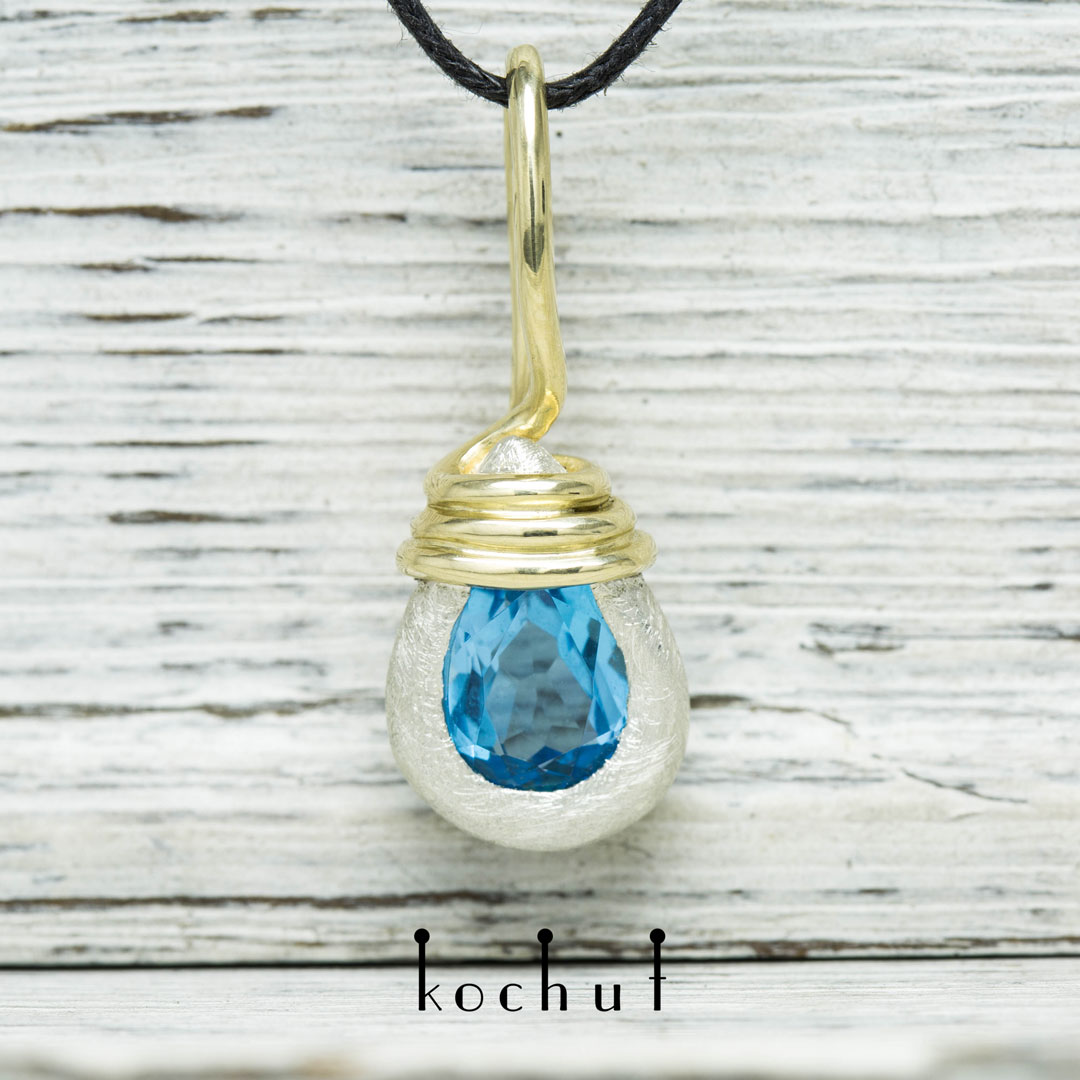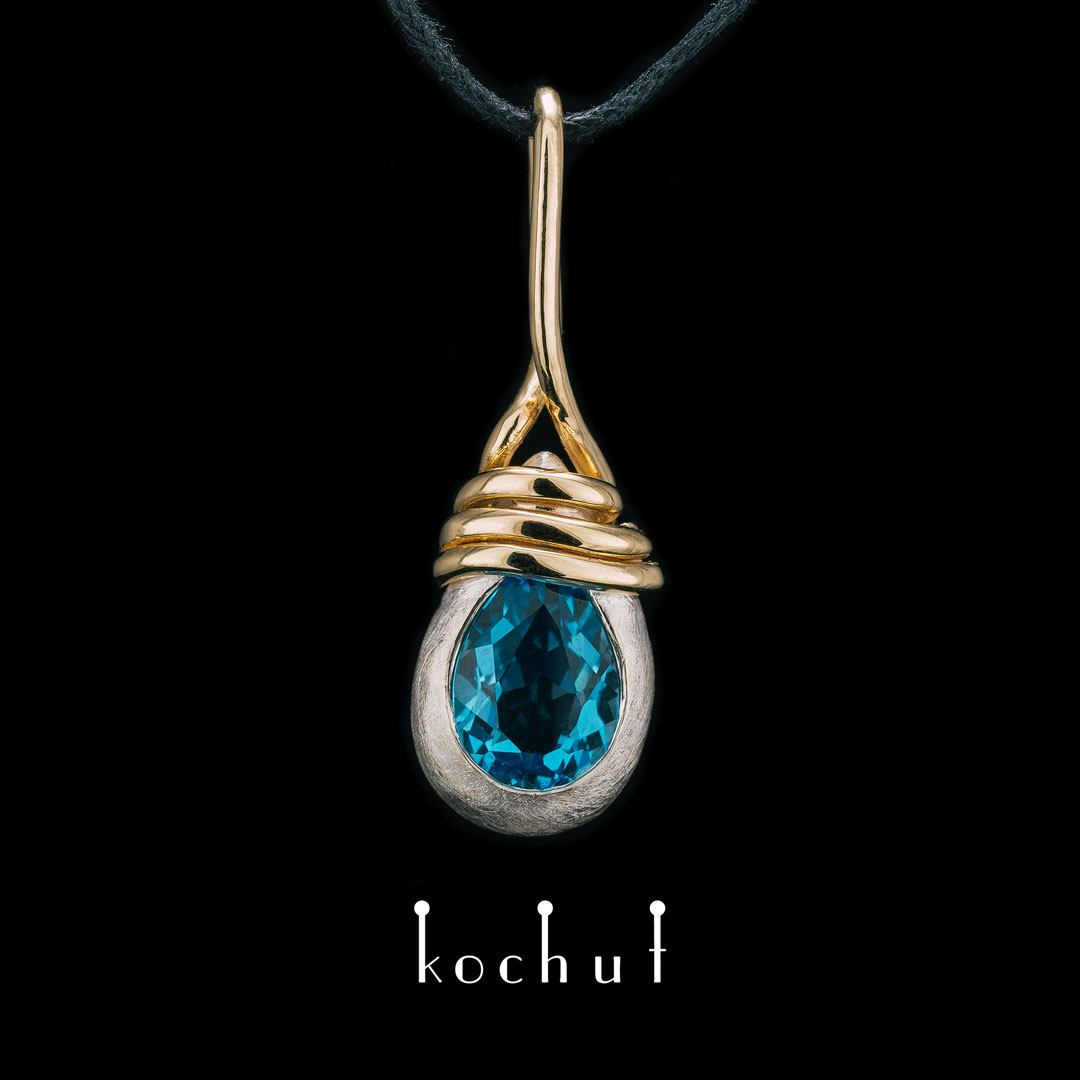 The pendant "The Power Element". Silver, gold, topaz
Characteristics
Metal: Yellow 14K gold, sterling silver
Insert: Topaz 12x8 mm
Sizes: The height with the ear is 33 mm, the width is 12 mm, the thickness is 9 mm.
Description
We are used to talking about the elements as elements of the planet. We call the elements water, fire, air and earth. A man with an ardent temperament will say that his element is fire; calm and balanced will say that his element is water.
It is not that simple. There is nothing softer than water, but who can withstand the tsunami? There is nothing hotter and more dangerous than fire, but thanks to him we have warmth and food. In the elements, the planet recognizes itself and reveals its own character traits. There is no uniqueness, the whole world is a theater with dissonant productions.
And when we talk about contradictory elements, we forget something important. We forgot that the most important element of the planet is not water and fire. The key element is man. He consists of 90% of the water, the air saturates his lungs, he treads barefoot on the ground and he also made fire his servant. In controlling the elements, man himself became one of them.
Without man, civilization is mortal. And together with man the world has known eternity.
Our pendant "The Power of the Elements" expresses a very subtle philosophy of the essence of man. The universe is friendly to its creatures. A person can do everything, and must use the opportunities given to him.
The pendant is made in a special author's design. Its basis is silver, but gold threads embrace its top up to the ear. In the heart of the pendant is a transparent sea topaz. His shades and color game fall in love at first sight.