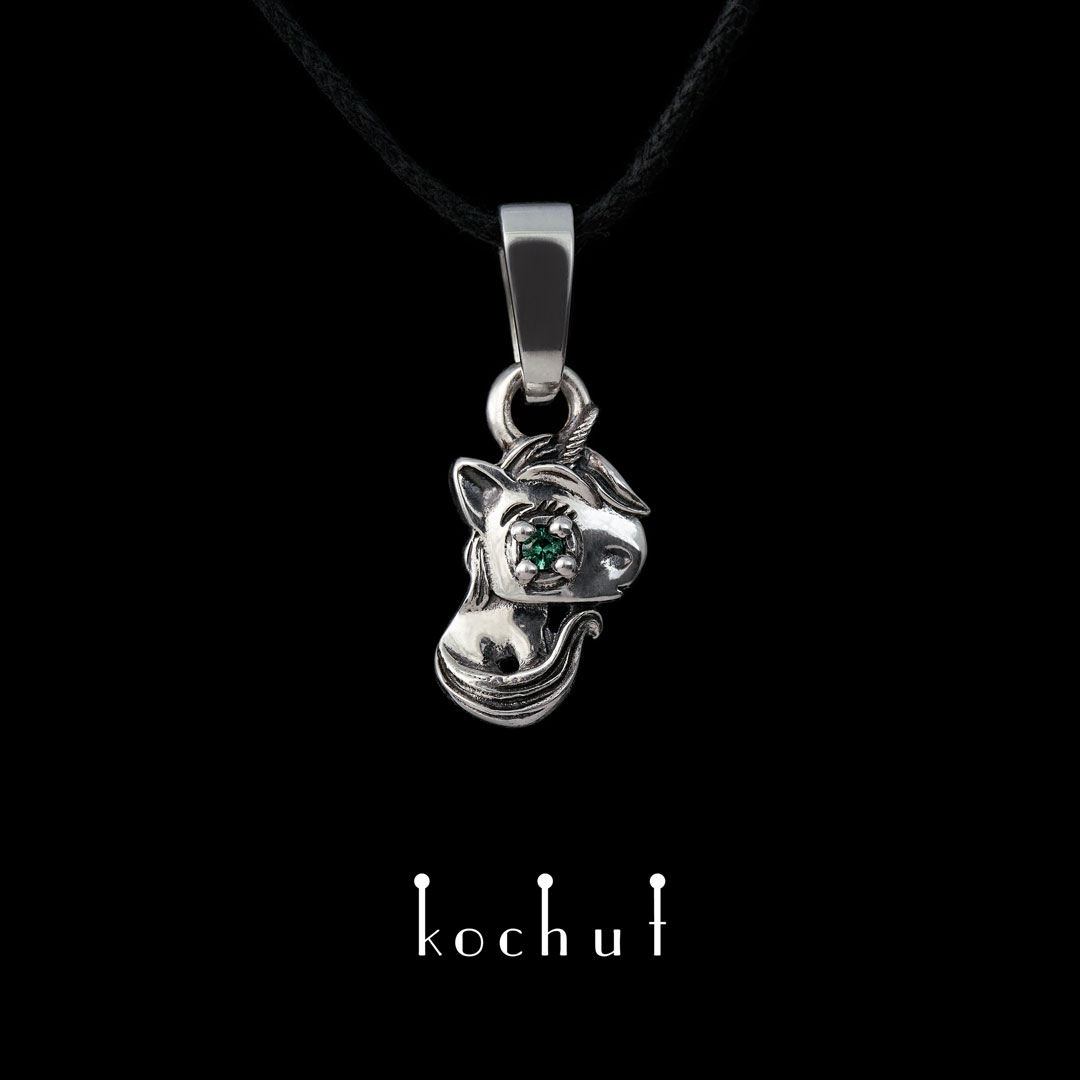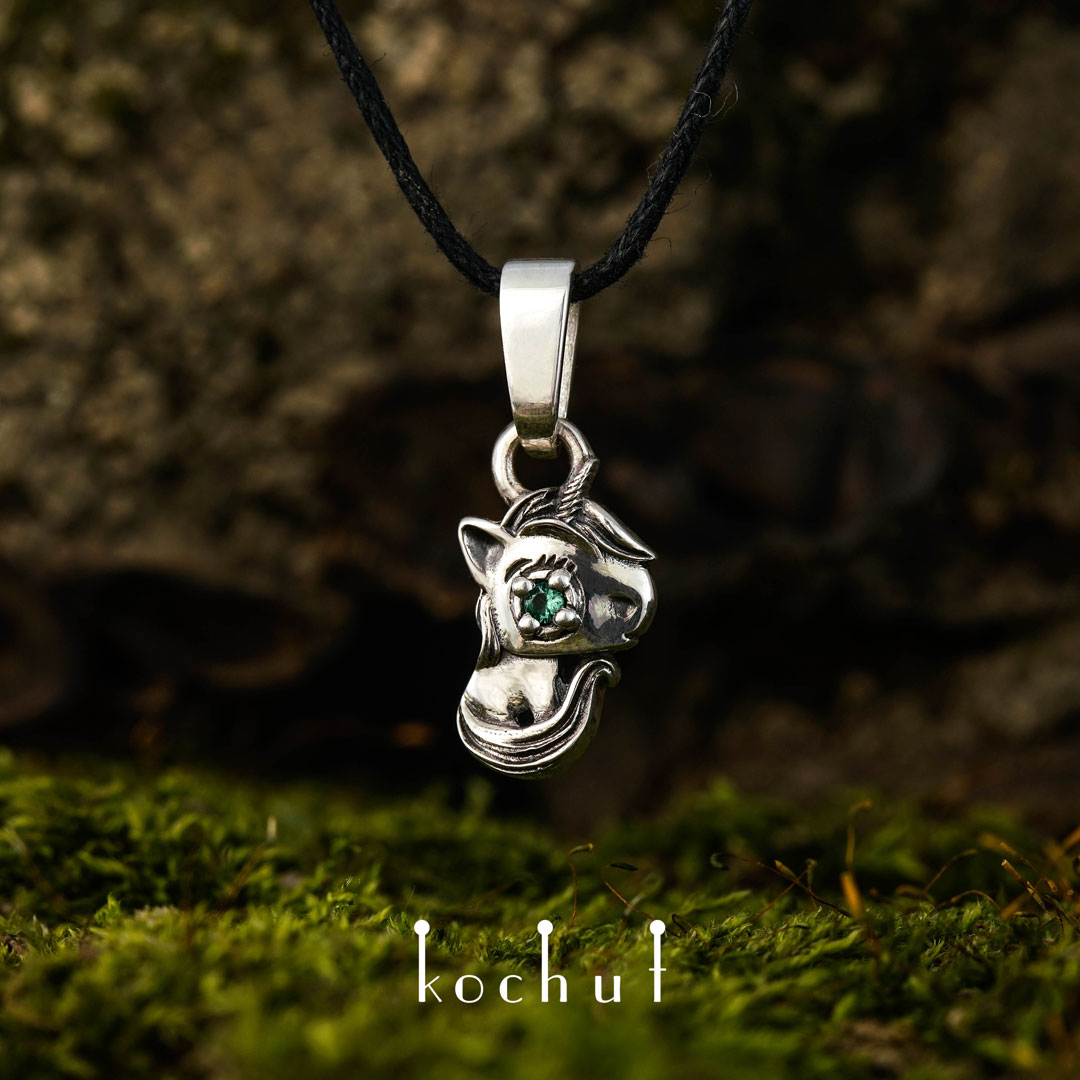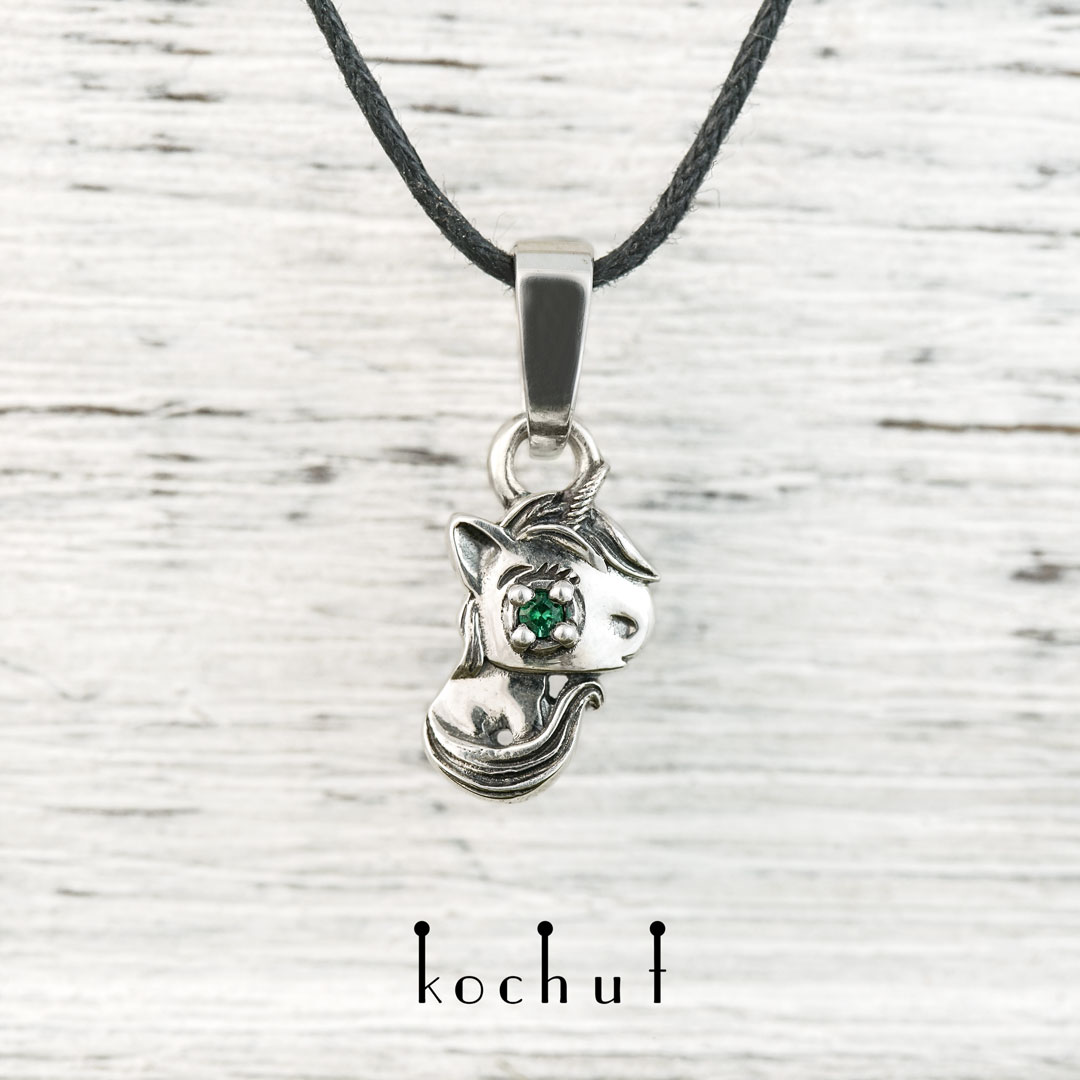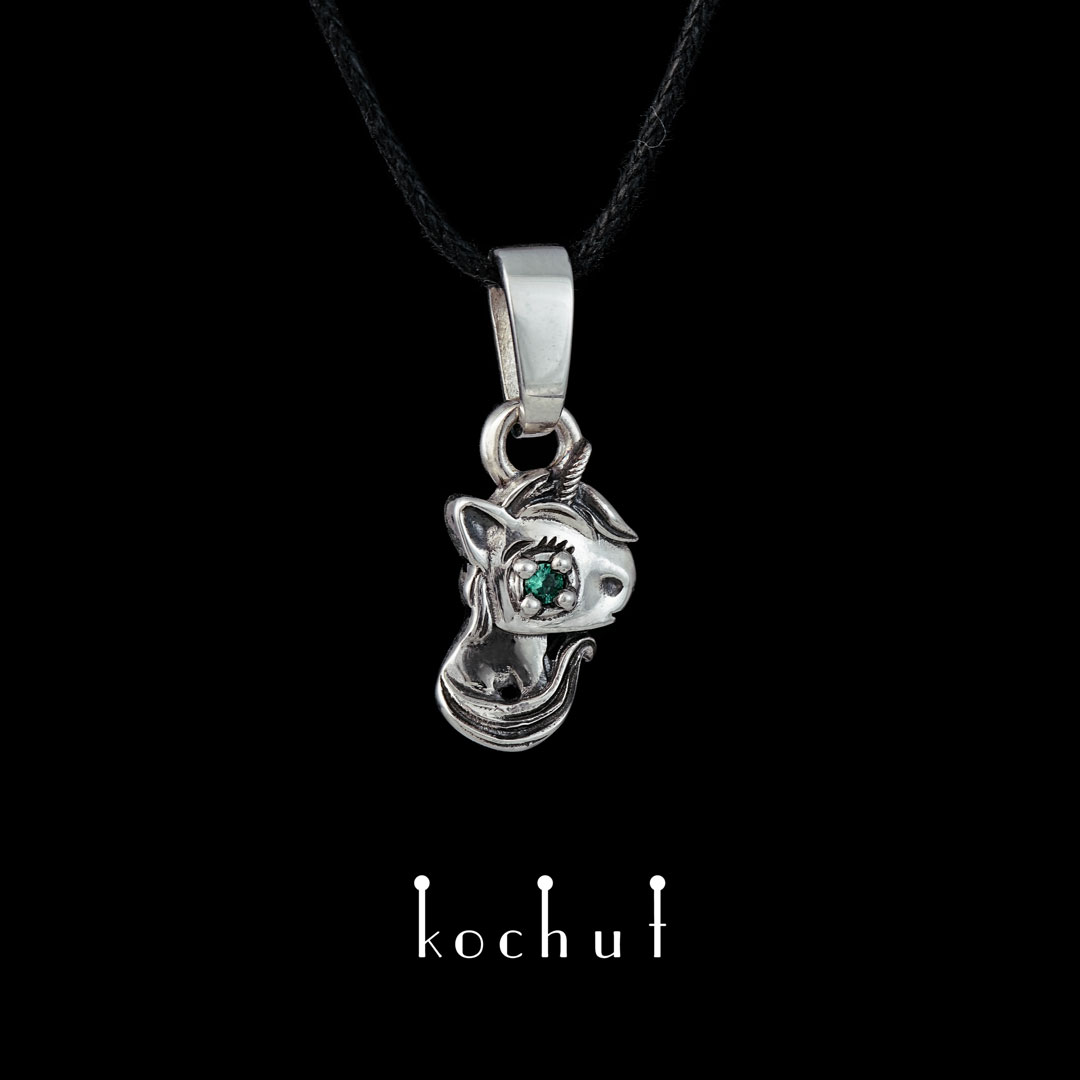 The pendant "Unicorn". Silver, oxidation, emerald
Characteristics
Metal: Sterling Silver
Insert: Emerald 2 mm
Plating: Oxidized
Description
We often appeal to dreams and fairy-tale worlds. We like to watch fantasy films, read the books of Tolkien and George Martin, we are interested in incredible theories of parallel worlds. The usual real world, in which we already wake up every morning, basically does not cause us so many positive emotions.
We are as if in constant expectation of the continuation of reality. Our consciousness generates tons of information, and each neuron has an organic sense in order that the chain is not interrupted.
The world could be a vast desert or ocean, but it became what it became, thanks to the activities of active humanity. Do not be afraid to dream, this is your only weapon against dreams and falls!
We also like to dream and invent fabulous designs of ornaments. Dreaming, we create the world in our head, which if desired can be visualized in the real world.
How many there are different legends and beautiful legends about unicorns! And we took and made an elegant little pendant for your joy and decoration of every day. We created a cute little tail and horns of oxidized silver, highlighted the eyes of the sea with the radiance of emeralds.
If you want a fairy tale to be in your life, then you just need to give it to yourself.