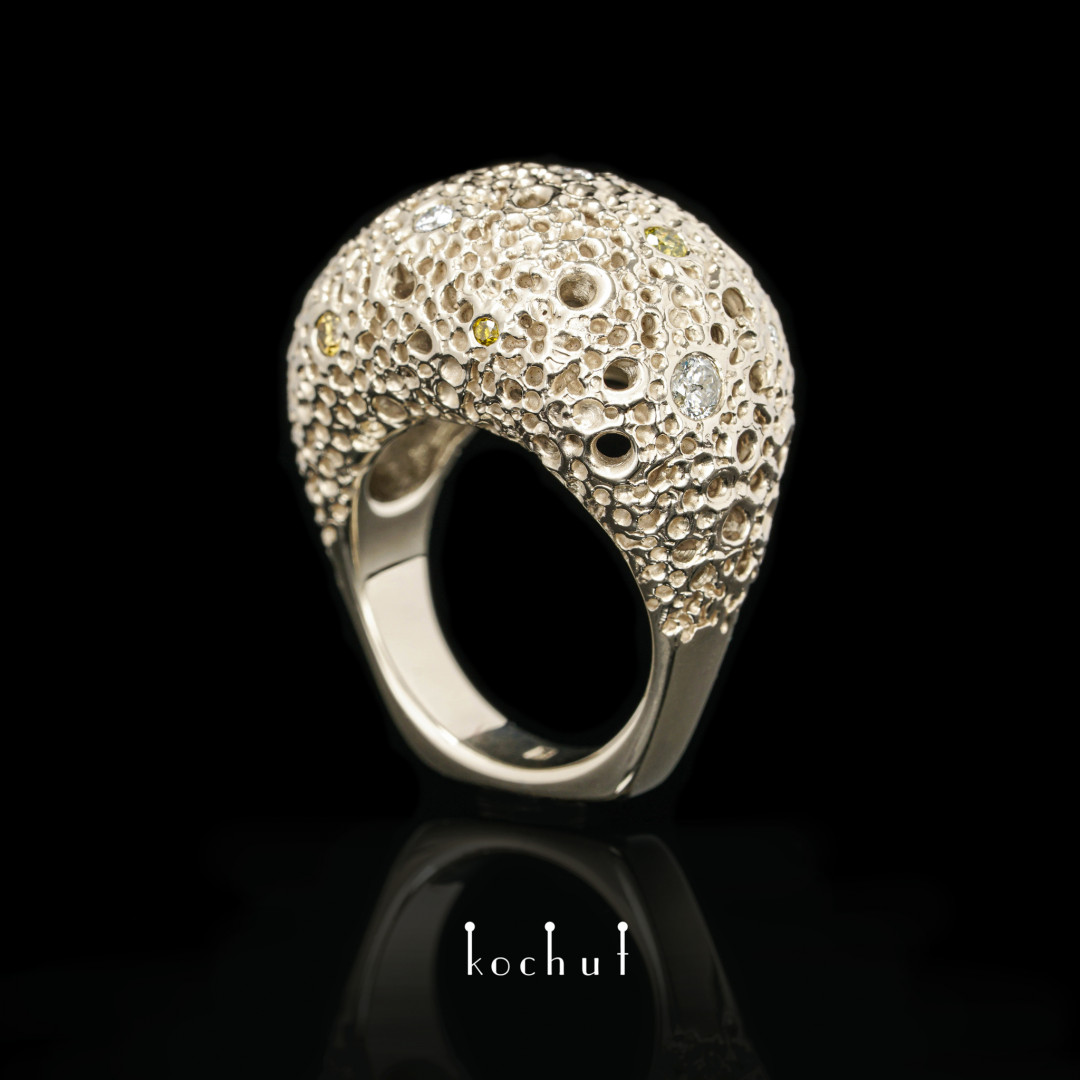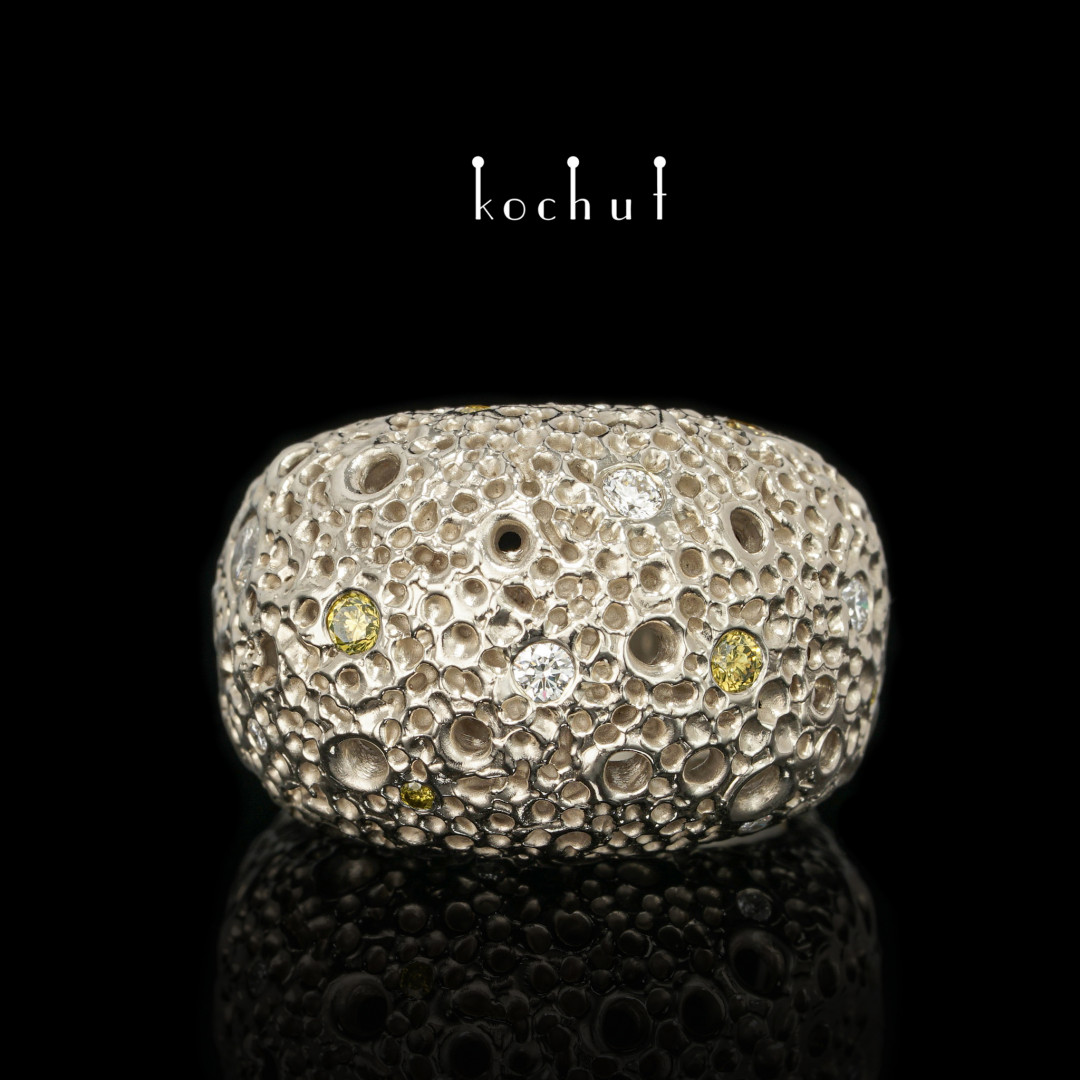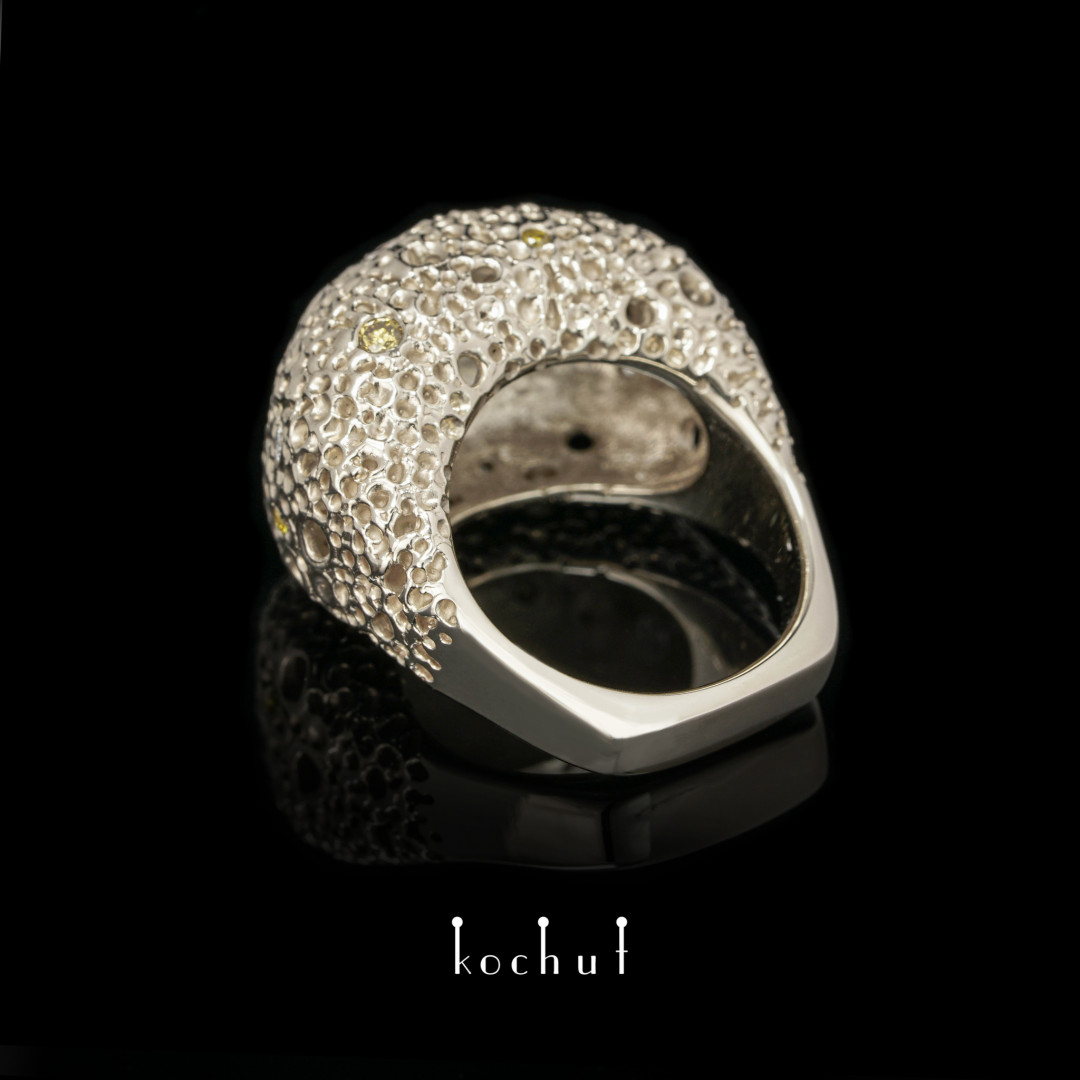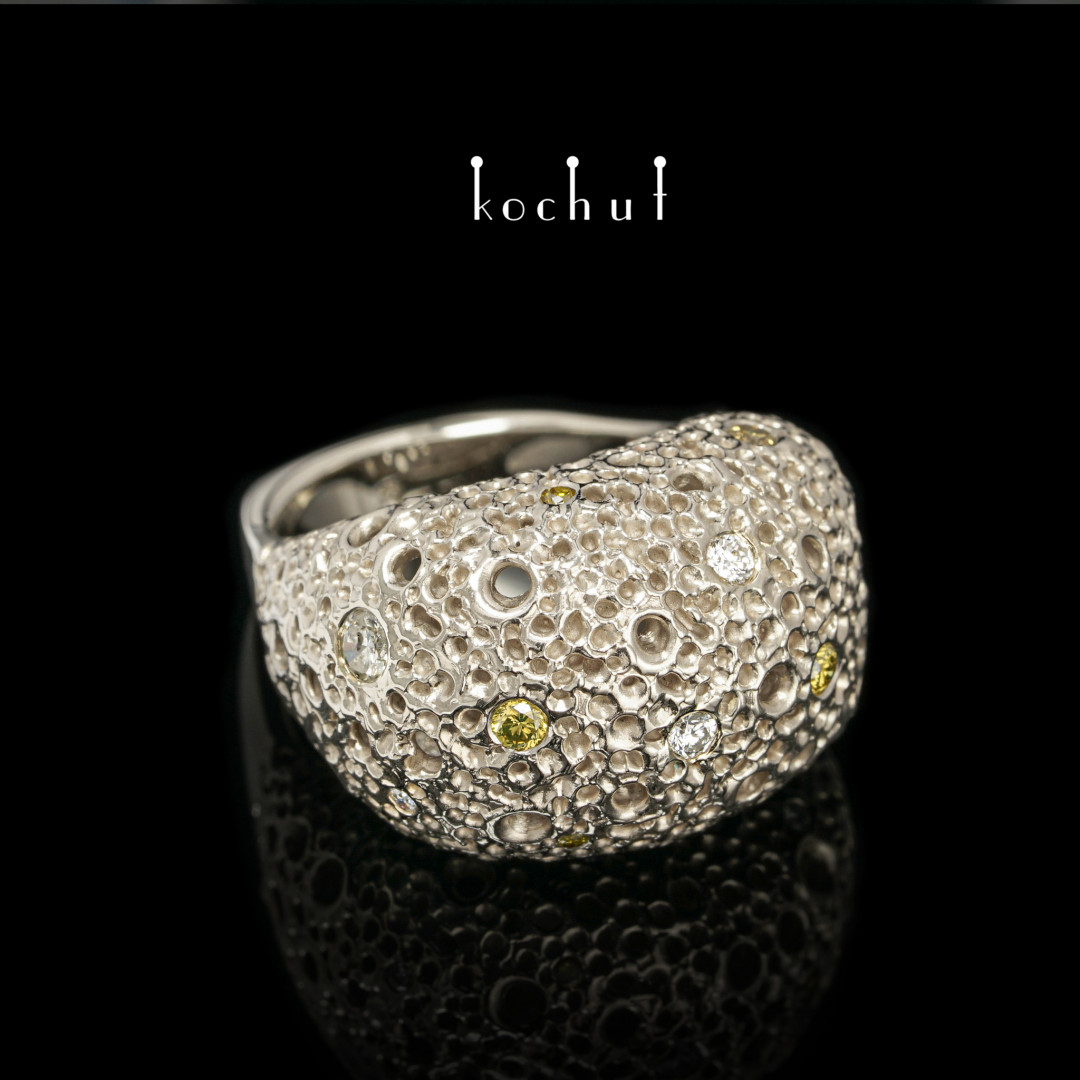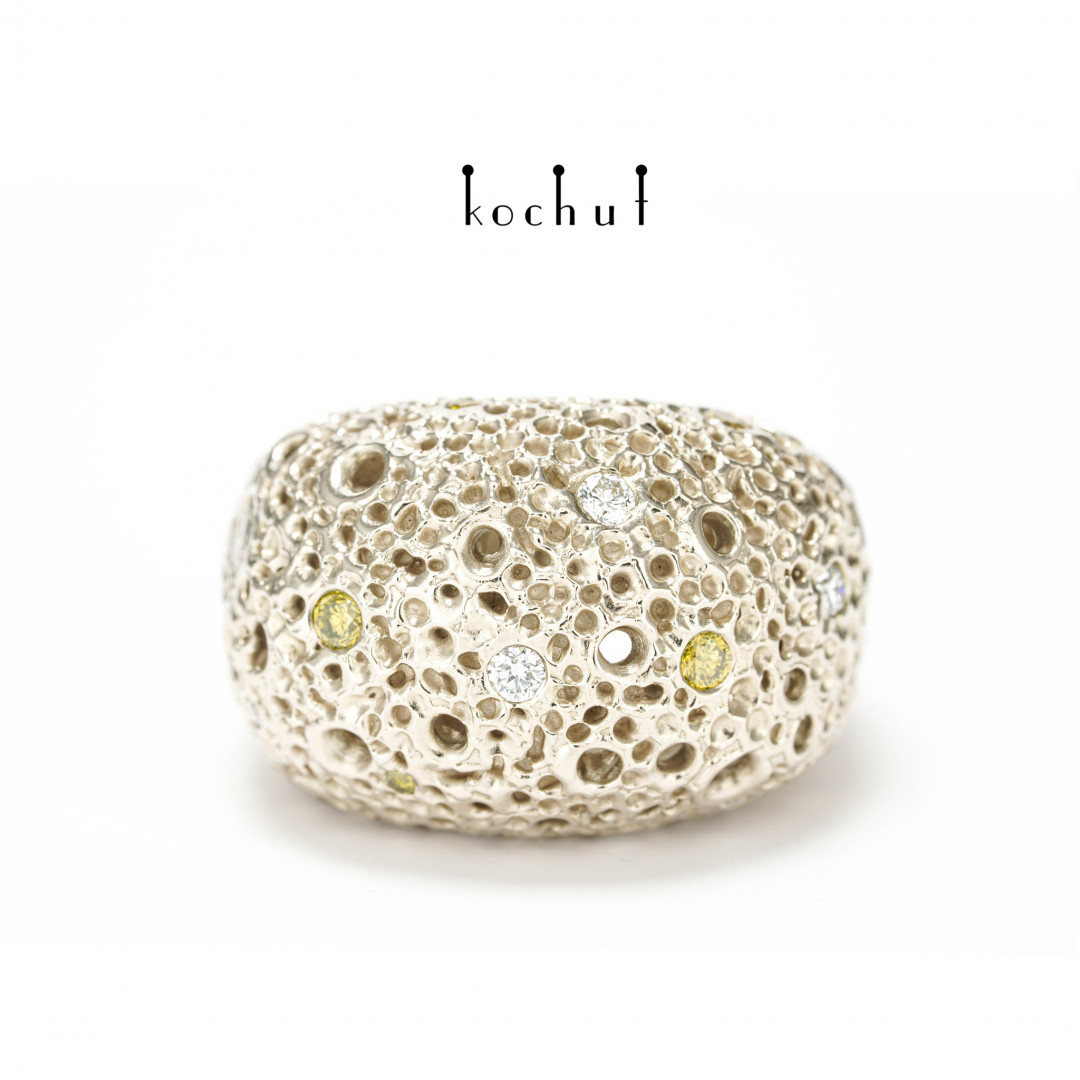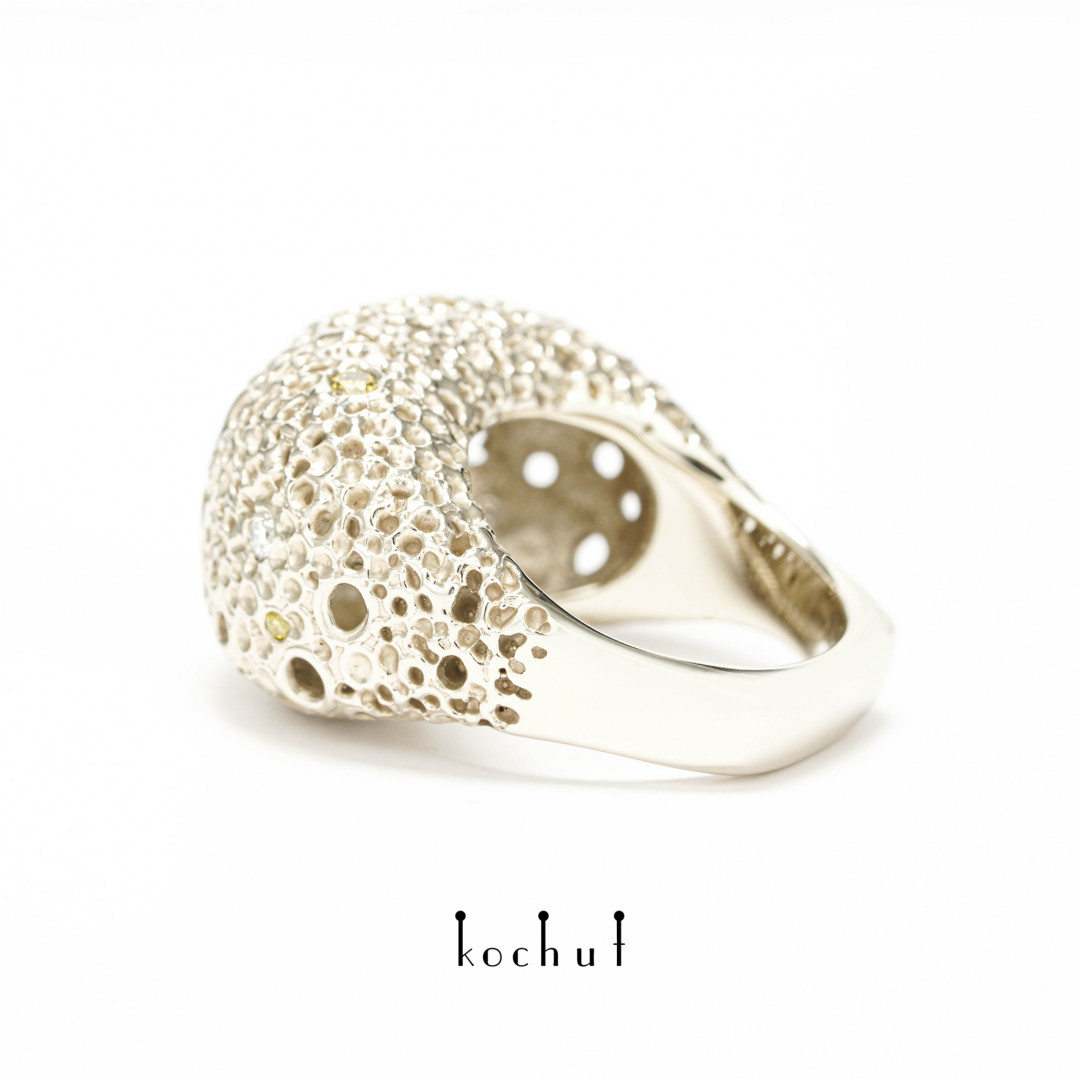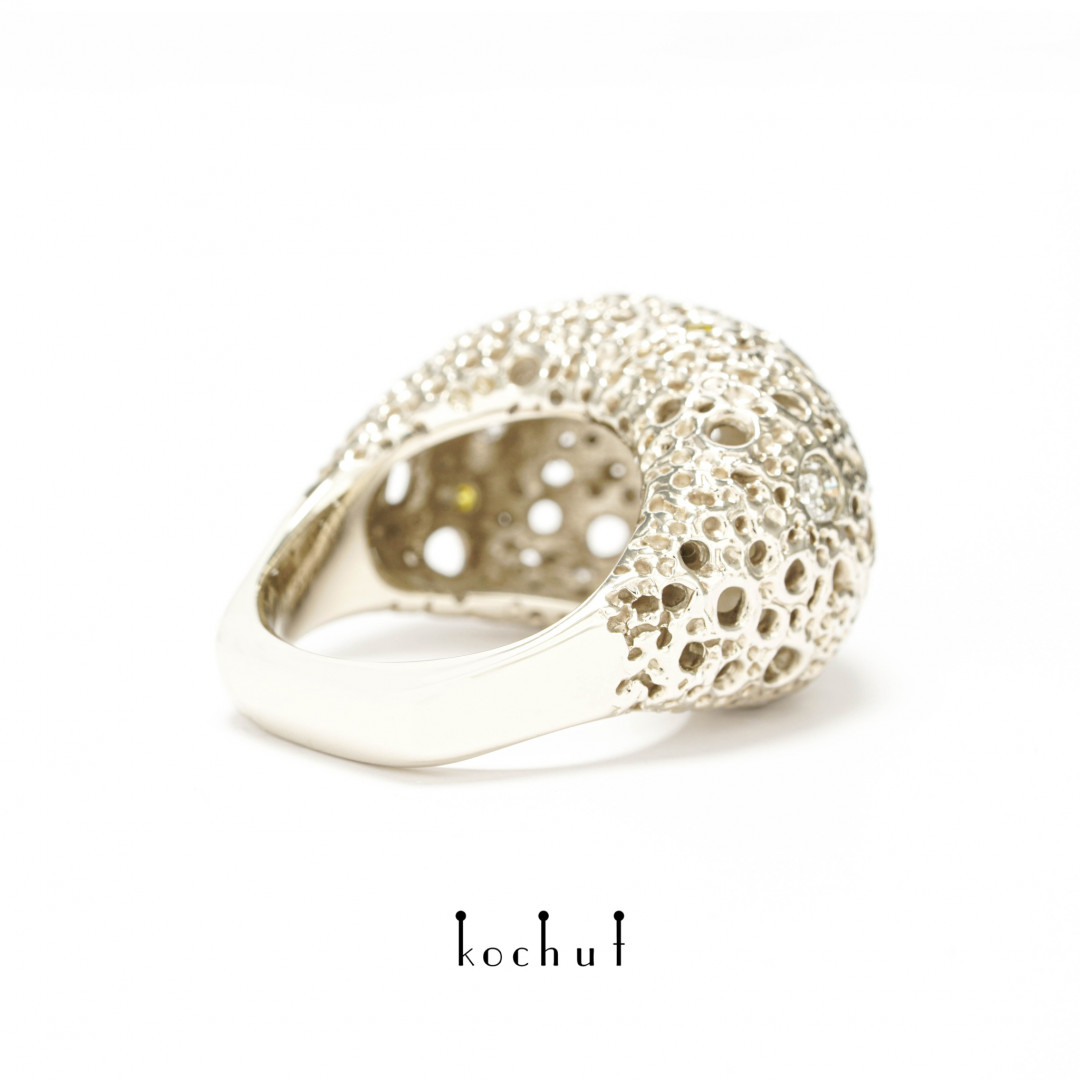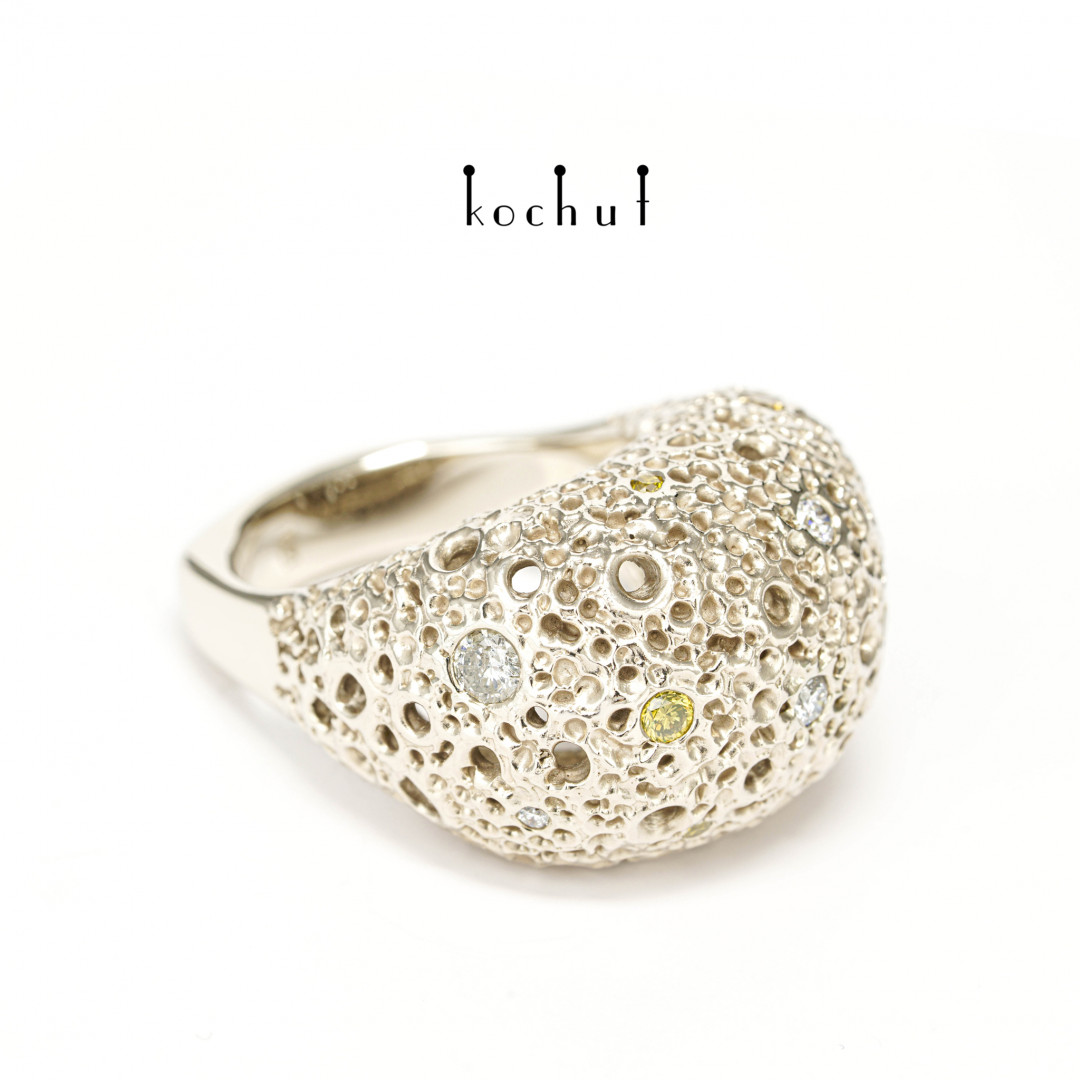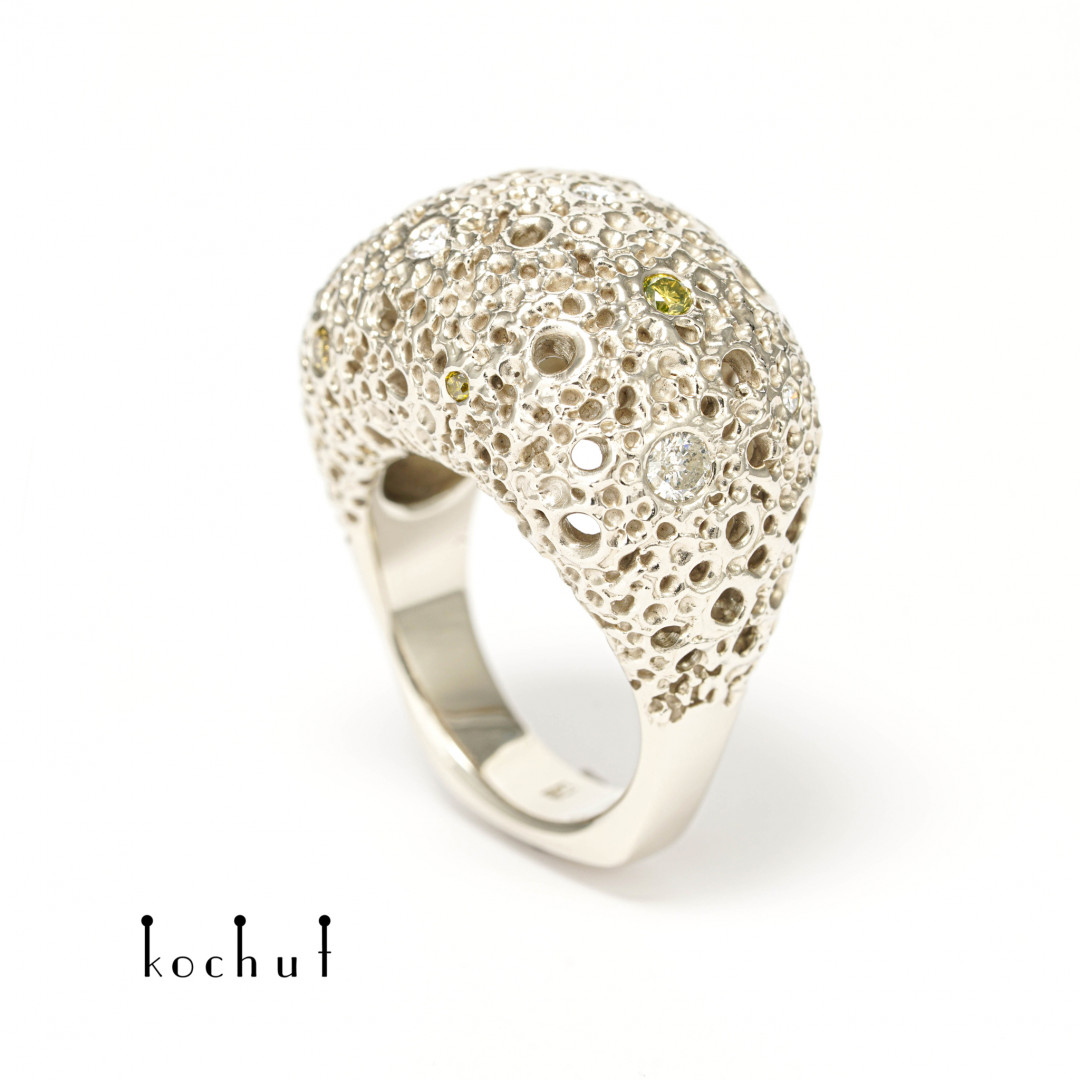 Ring «Asteroid belt: light». White gold, diamonds
Characteristics
Metal: White 14K gold
Insert: Yellow diamond 3 mm — 1 pcs., 2 mm — 3 pcs., 1,3 mm — 3 pcs., white diamond 2 mm — 3 pcs., 1,3 mm — 3 pcs.
Description
The creation of jewellery is like the formation of a galaxy: every stone is a planet, a crystal is a star, and together they are like a small piece of space or one.
Each element is important and exists in reserved space for it, otherwise, the harmony of the cosmos-jewellery collapses!