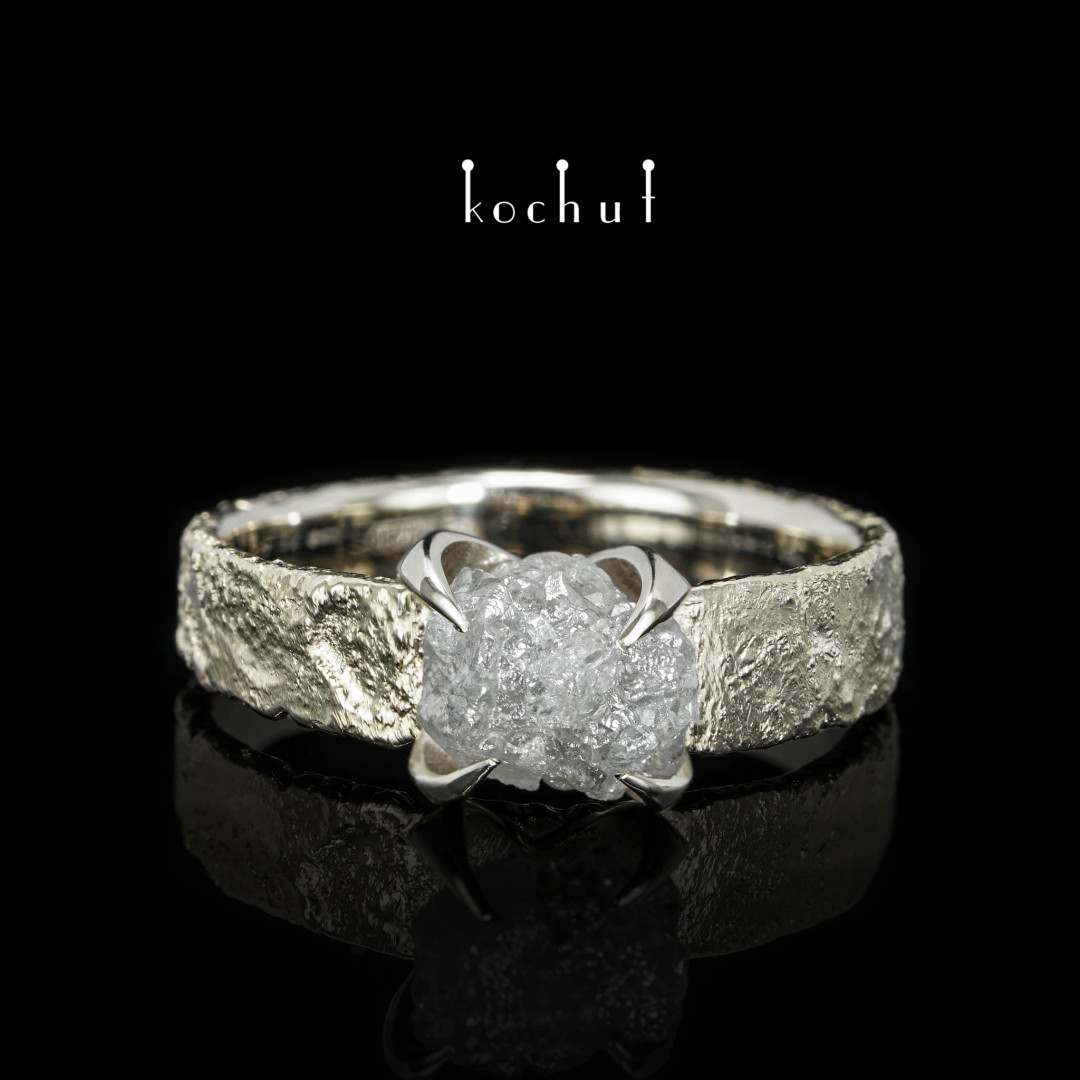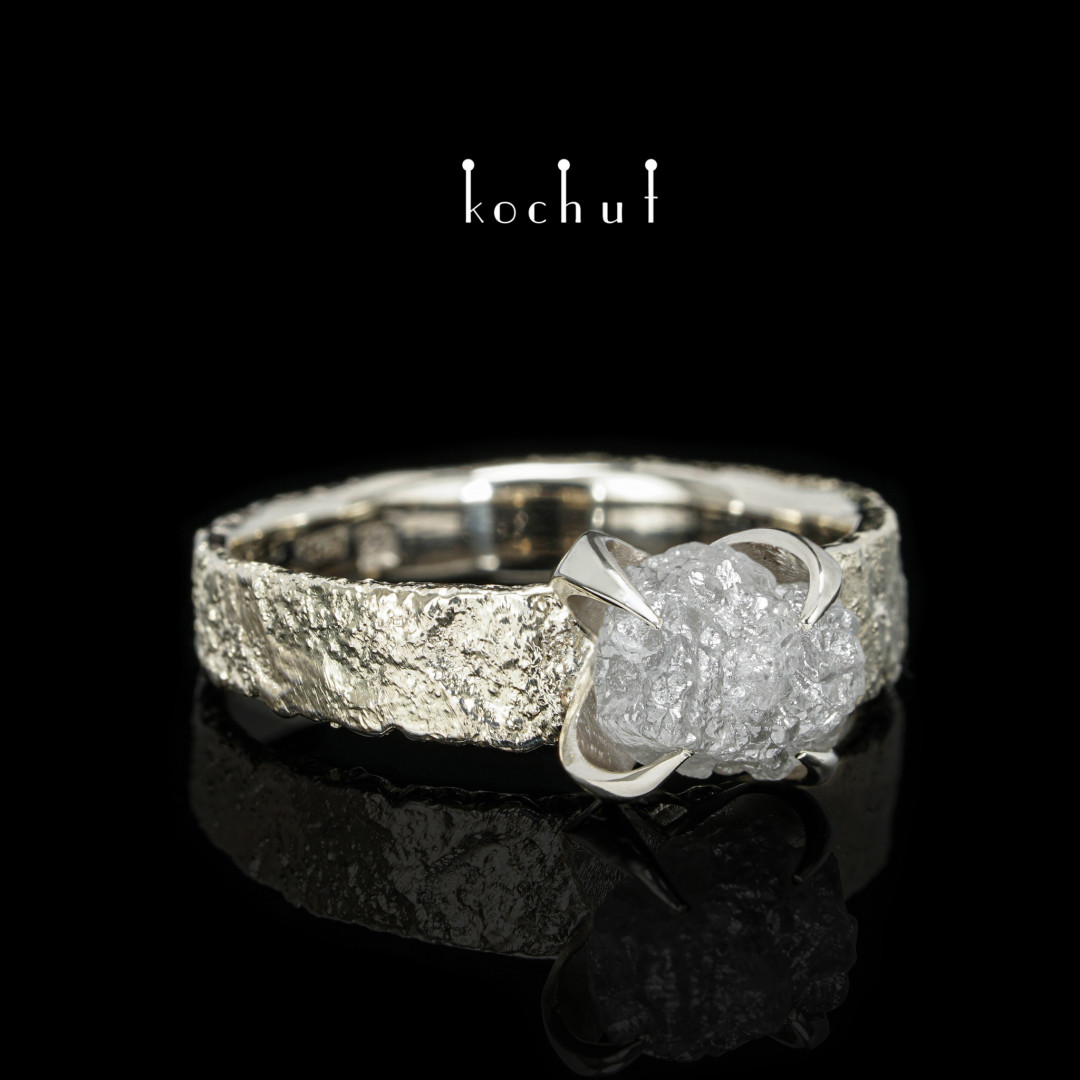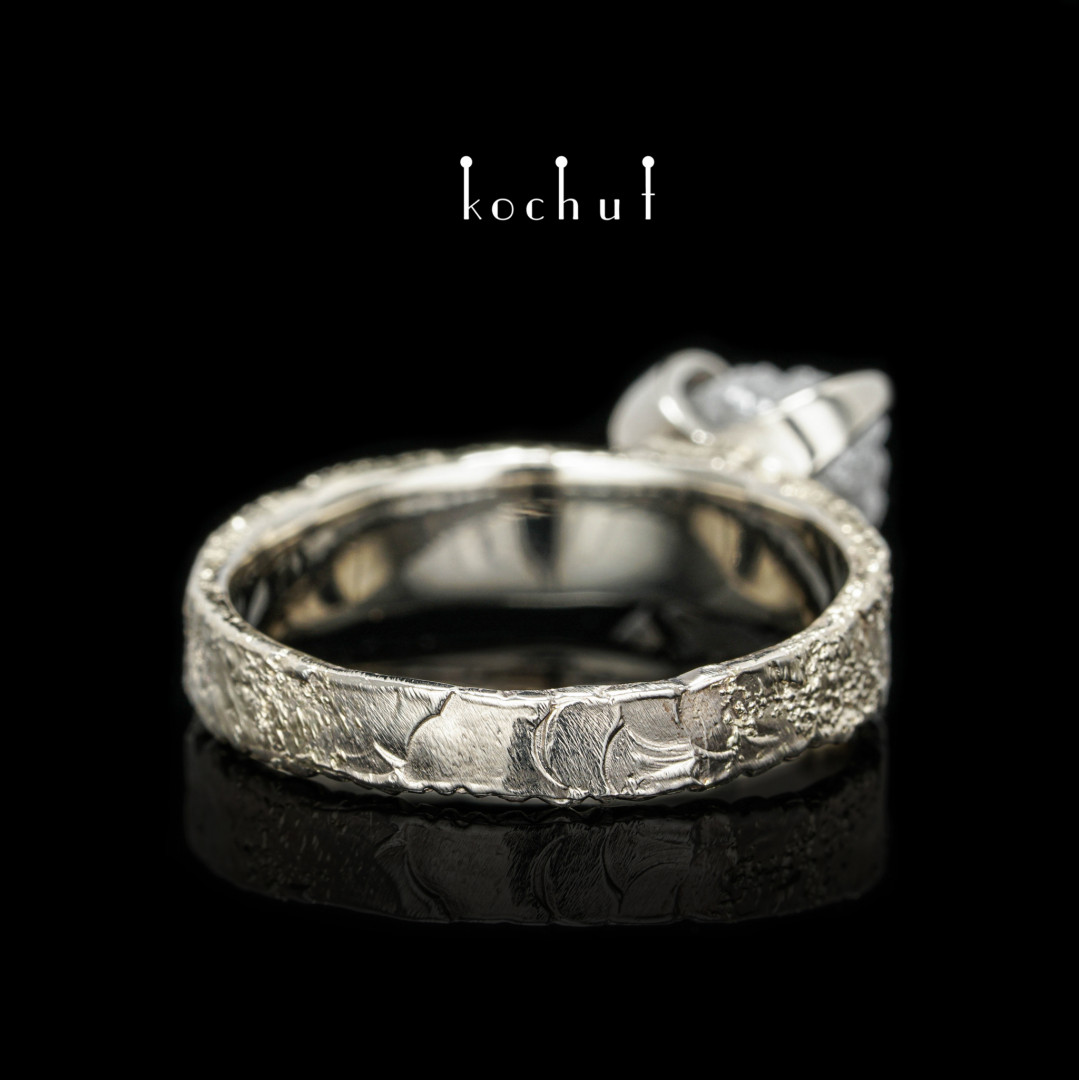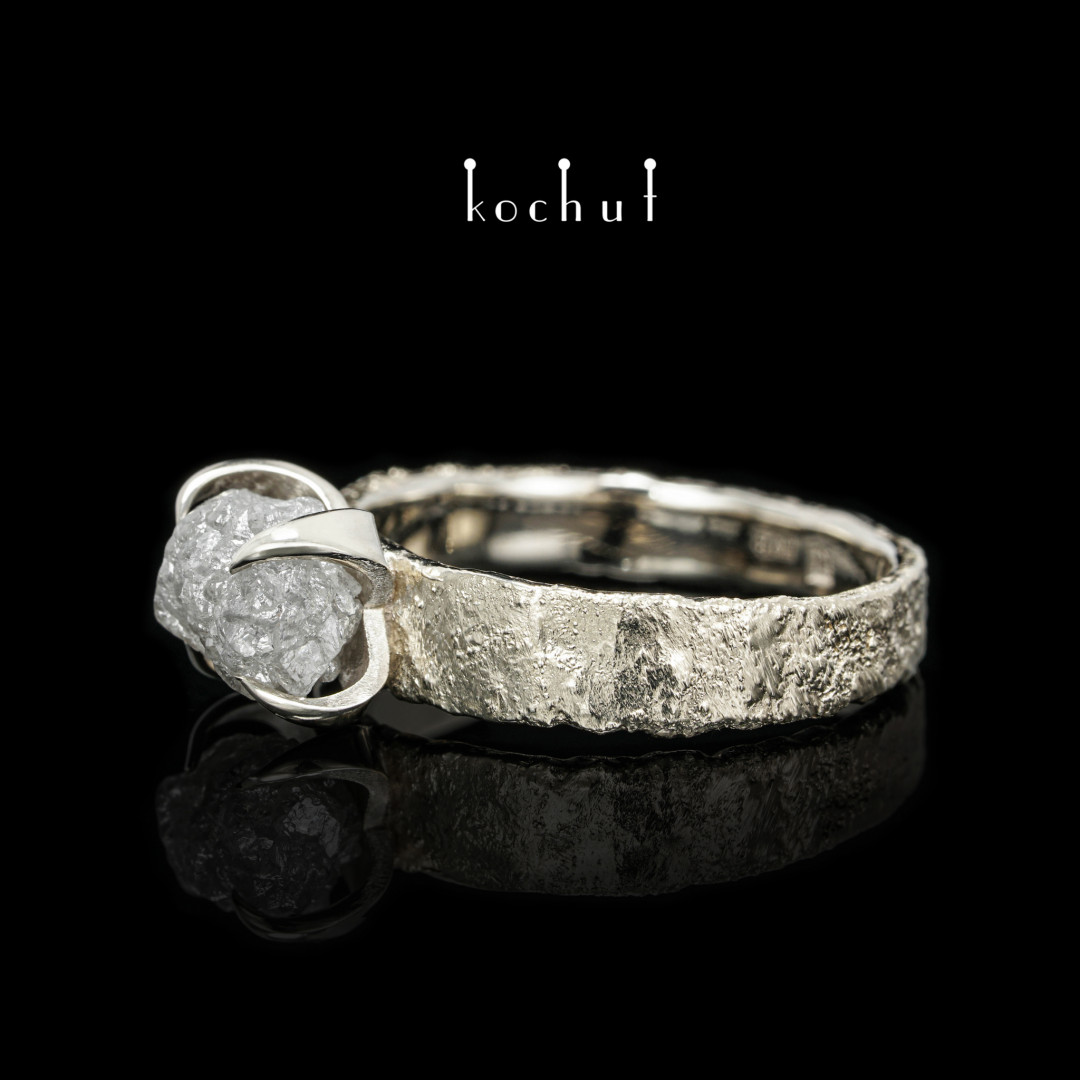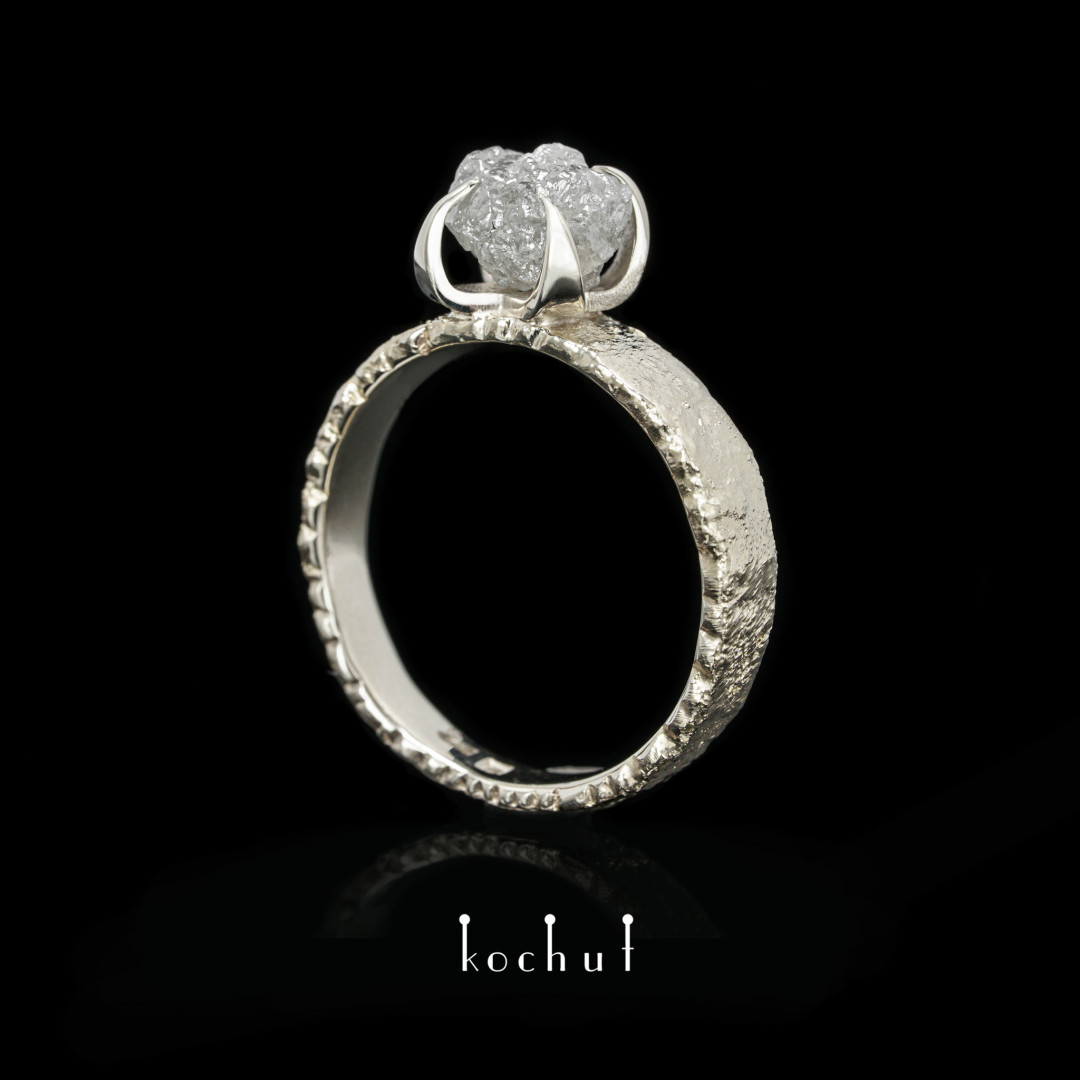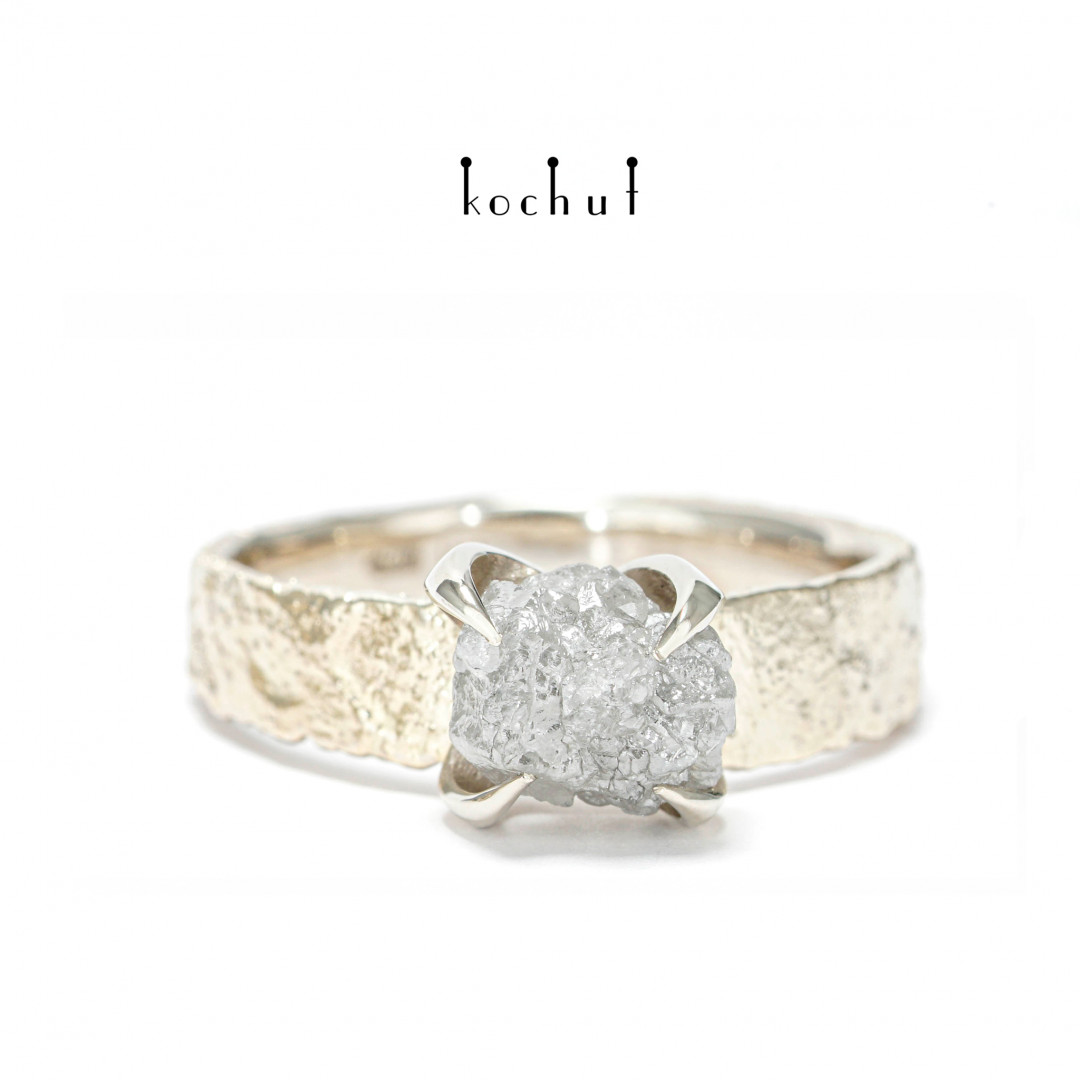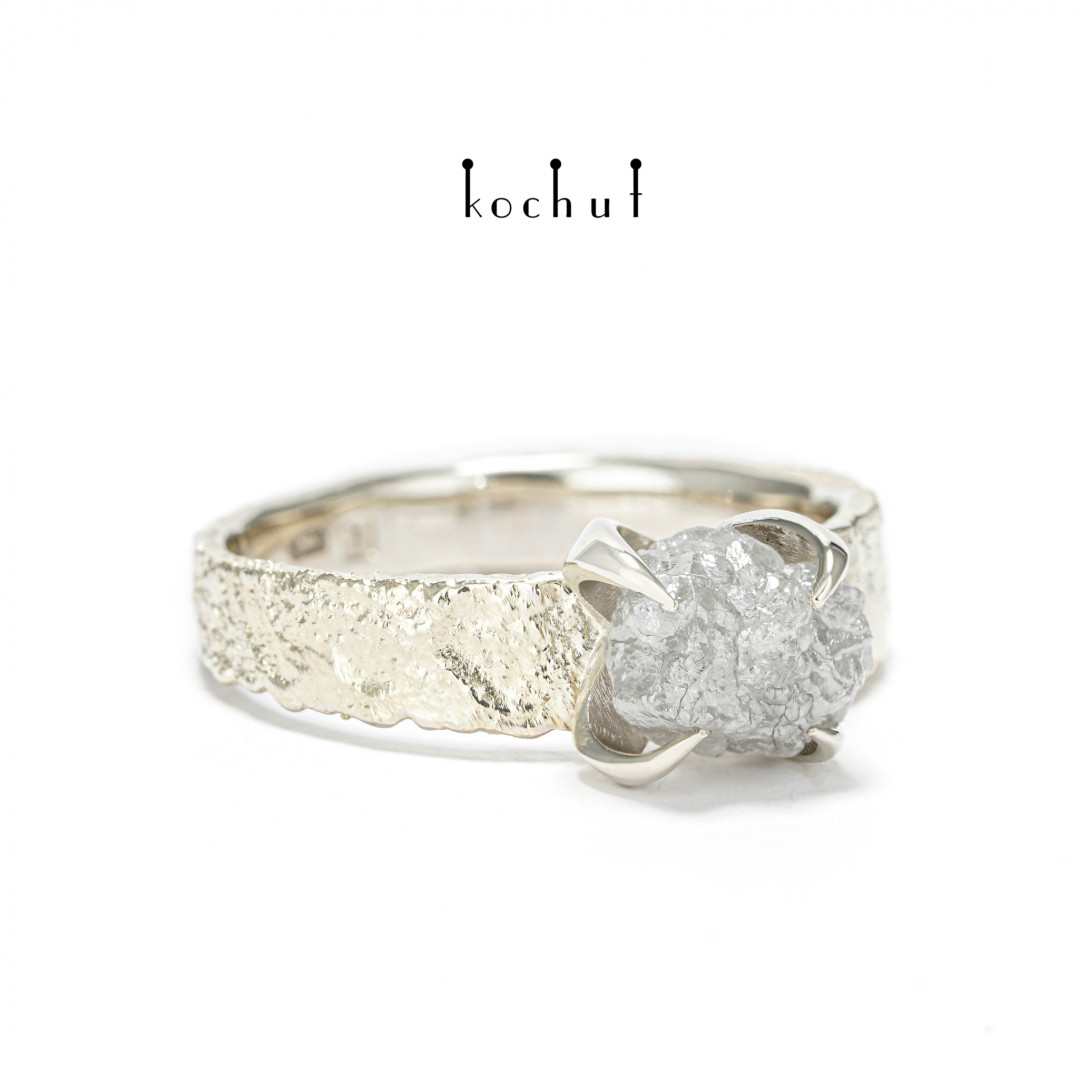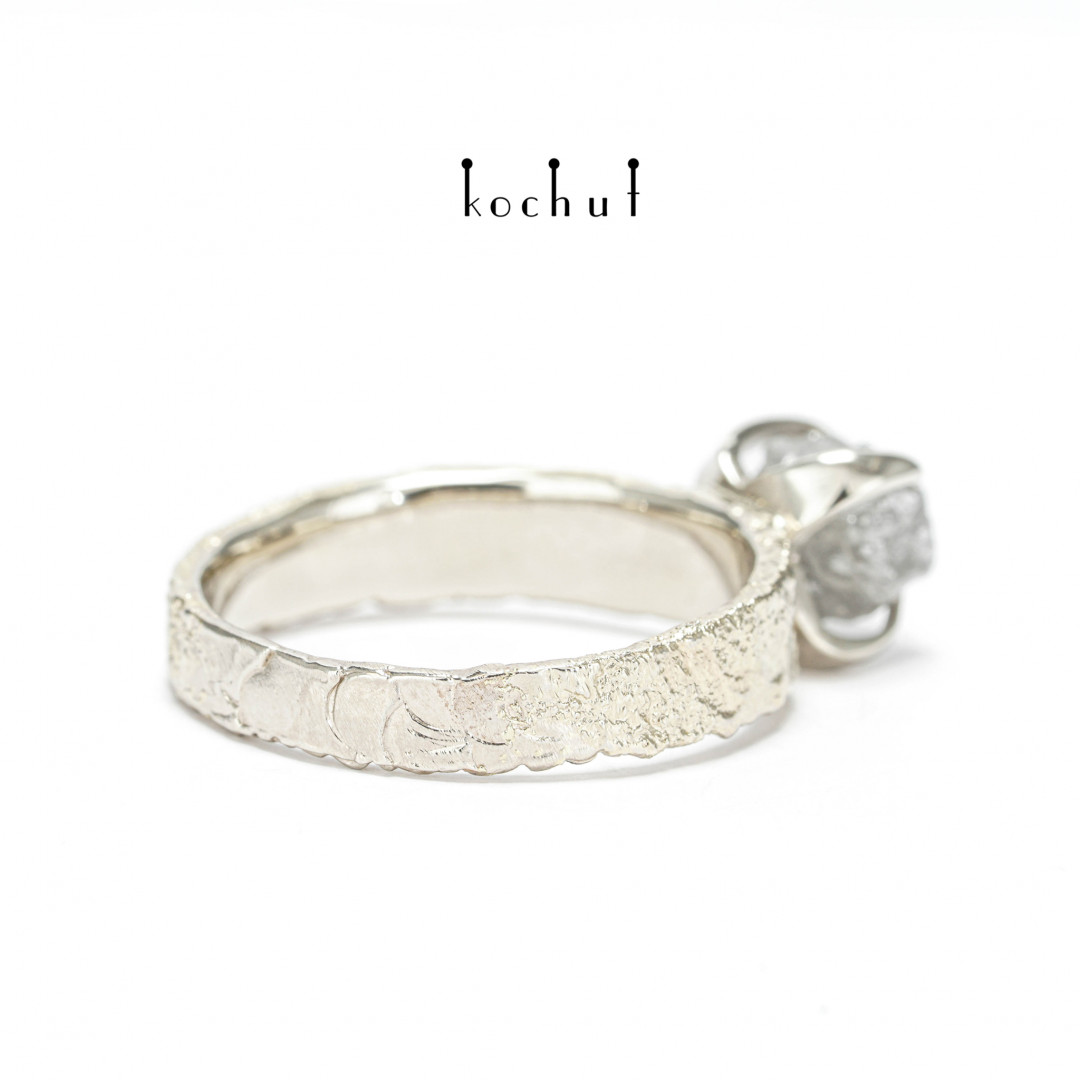 Ring «Delicate flower». White gold, diamond
Characteristics
Metal: 14k White Gold
Insert: A raw diamond
Description
The most important things that the sun can give us are heat and light for our bodies. The most important things that trees can give us are oxygen and the ability to breathe. The most important things the sky can give us are flight, water and the chance to explore the galaxy.
But what can a flower offer that is of such importance?
It is said that flowers are the eyes of nature, where the heart of a flower is the pupil and the petals are the eyelashes. Perhaps they really don't give us anything, but would the Little Prince tell them that «You are beautiful, but empty. I do not wish to die for you»? Of course not! Flowers are full of such tenderness and soul!
Where does the mysterious value of a flower lie? The answer is simple: in its unearthly beauty, in its freshness, in its youth, in its divine origin. Flowers remind us of the native home of our consciousness — the soul — and instil us with essential self-awareness in this chaotic world. Flowers form love from particles of different feelings and share it with us. In the purest sense, flowers create order out of chaos.
Flowers require neither clothing nor cosmetics. They have no smart filters or stunning shoes. Theirs is a beauty so impeccable that it requires no external validation. Nature bestowed the gift of perfection upon them, even those with a bent stem or muted petals, because they are perfectly genuine. Do not demand well-reasoned analysis or clear answers from them, because they've already addressed every concern.

A flowery golden caste slowly unfolds its petals, entirely unashamed of its completeness. Indeed, it only wishes to share it with the world. This delicate piece will be sure to catch the eyes of onlookers, as it is a real miracle of nature. Last but not least, we have devoted the uncut diamond to this ring as a tribute to the life-giving breath of our world.