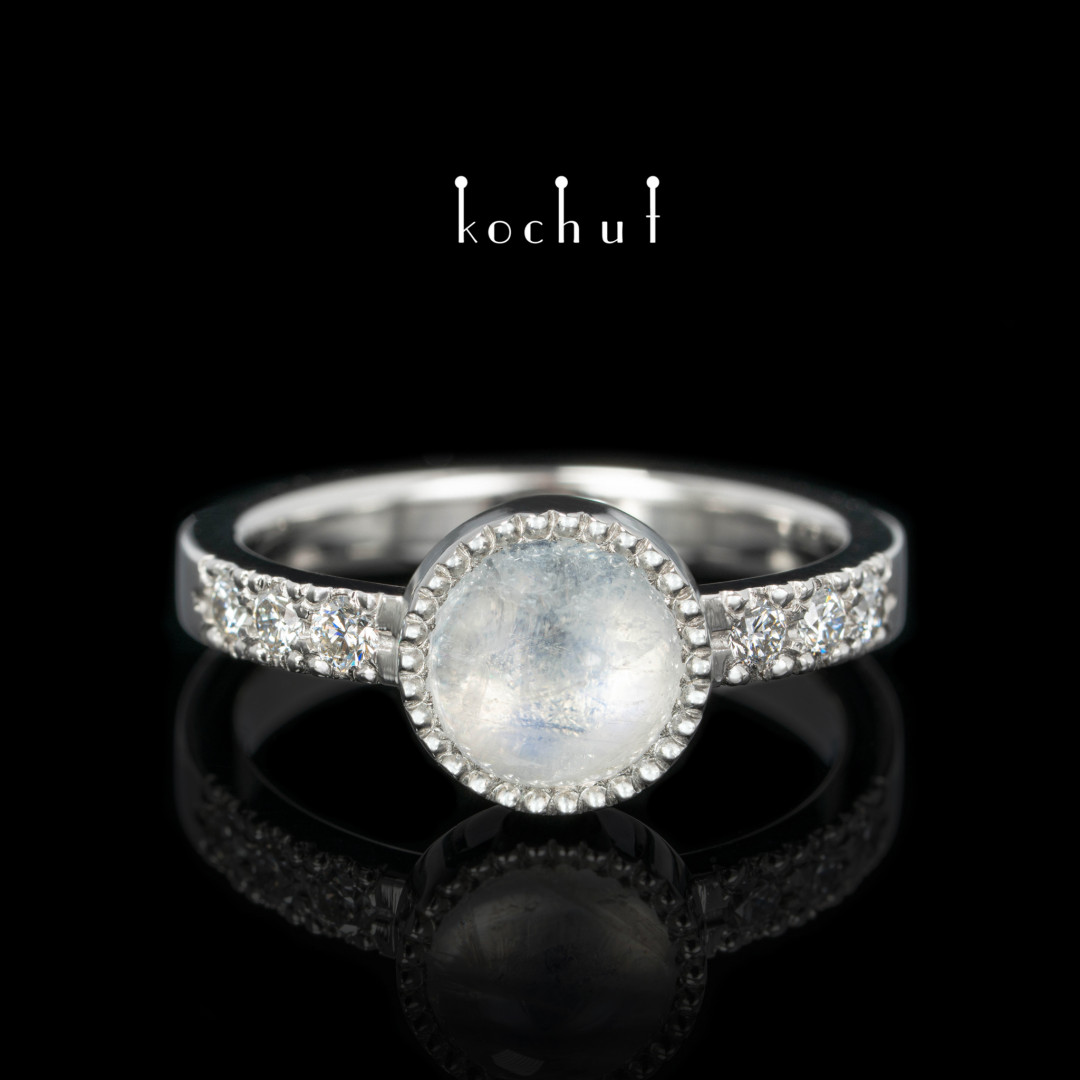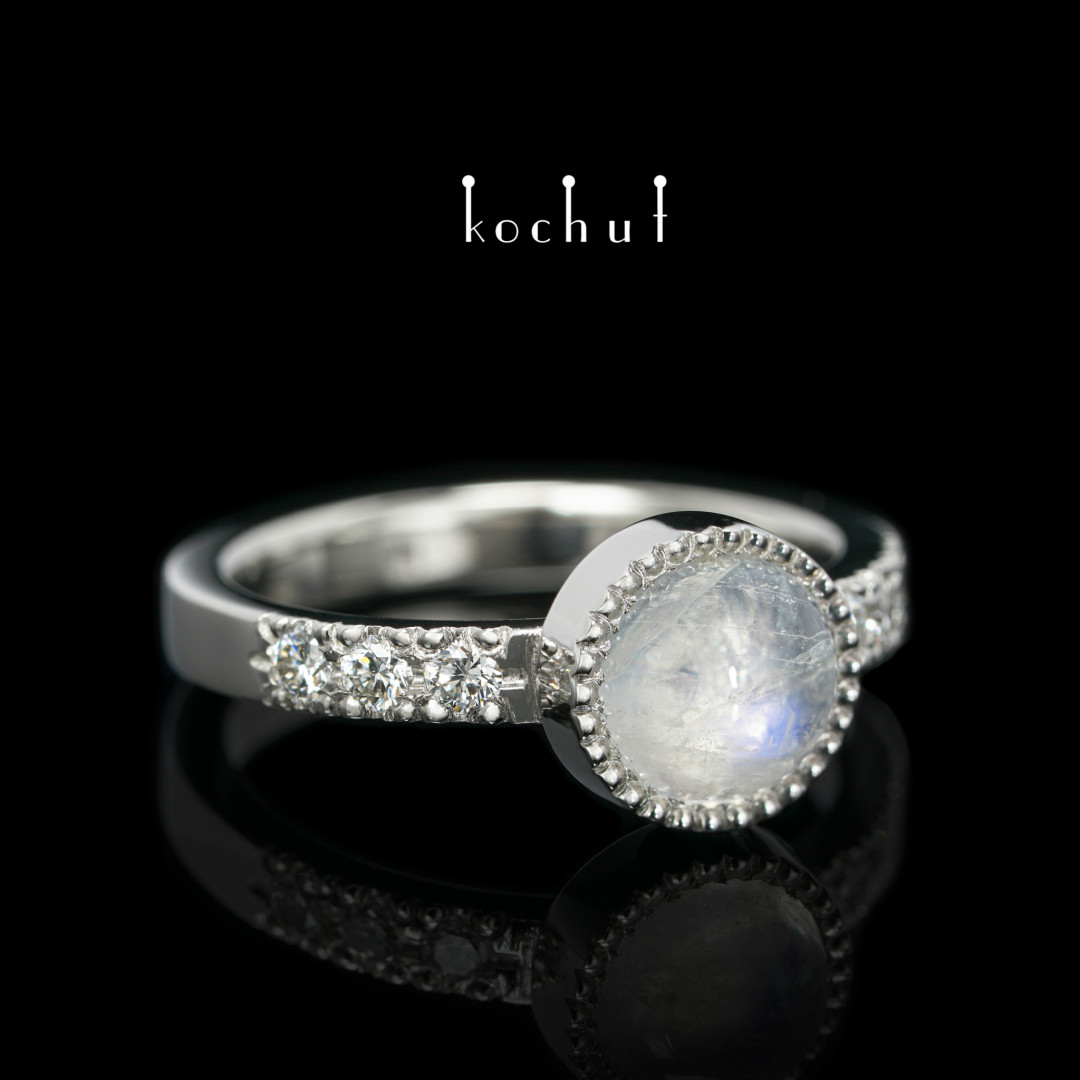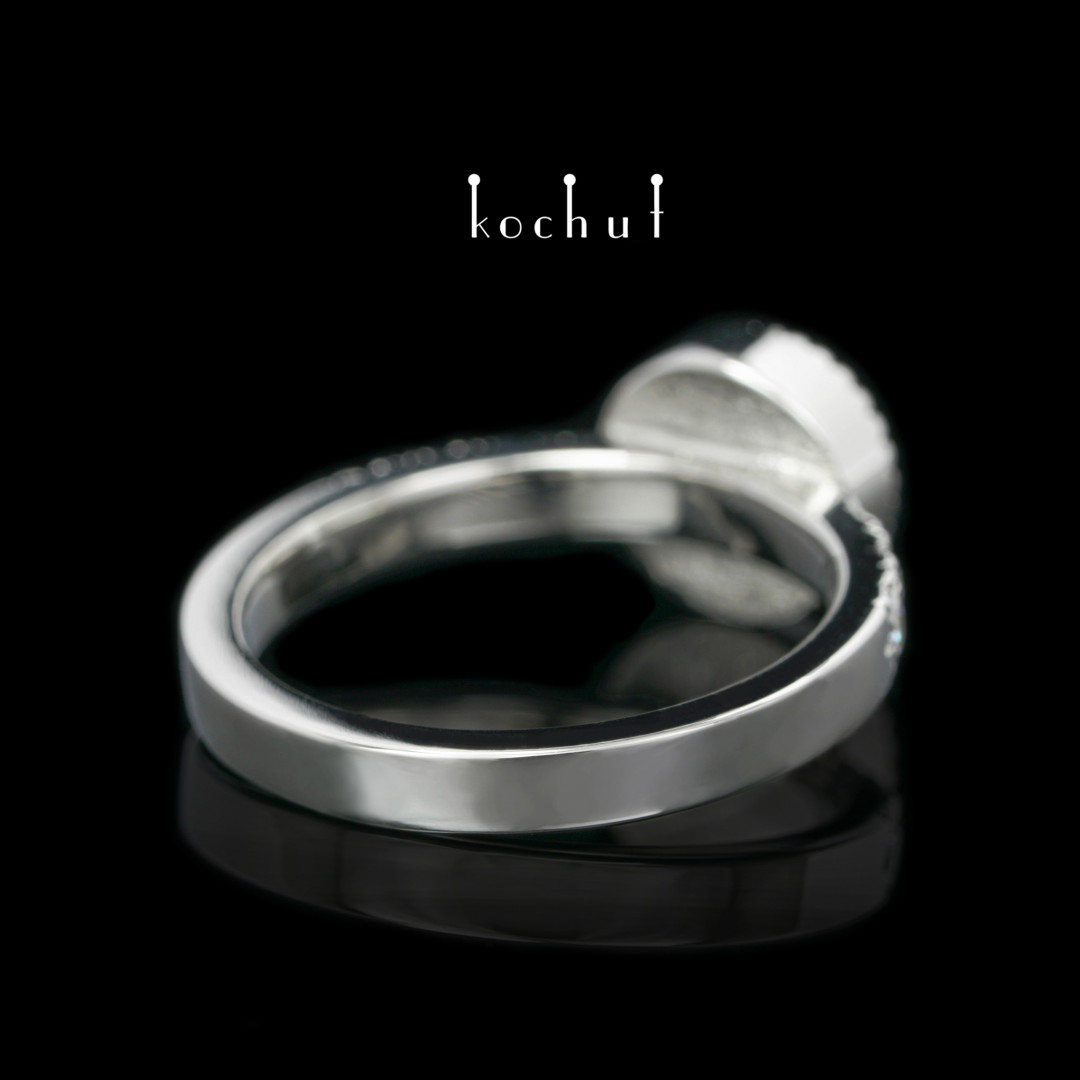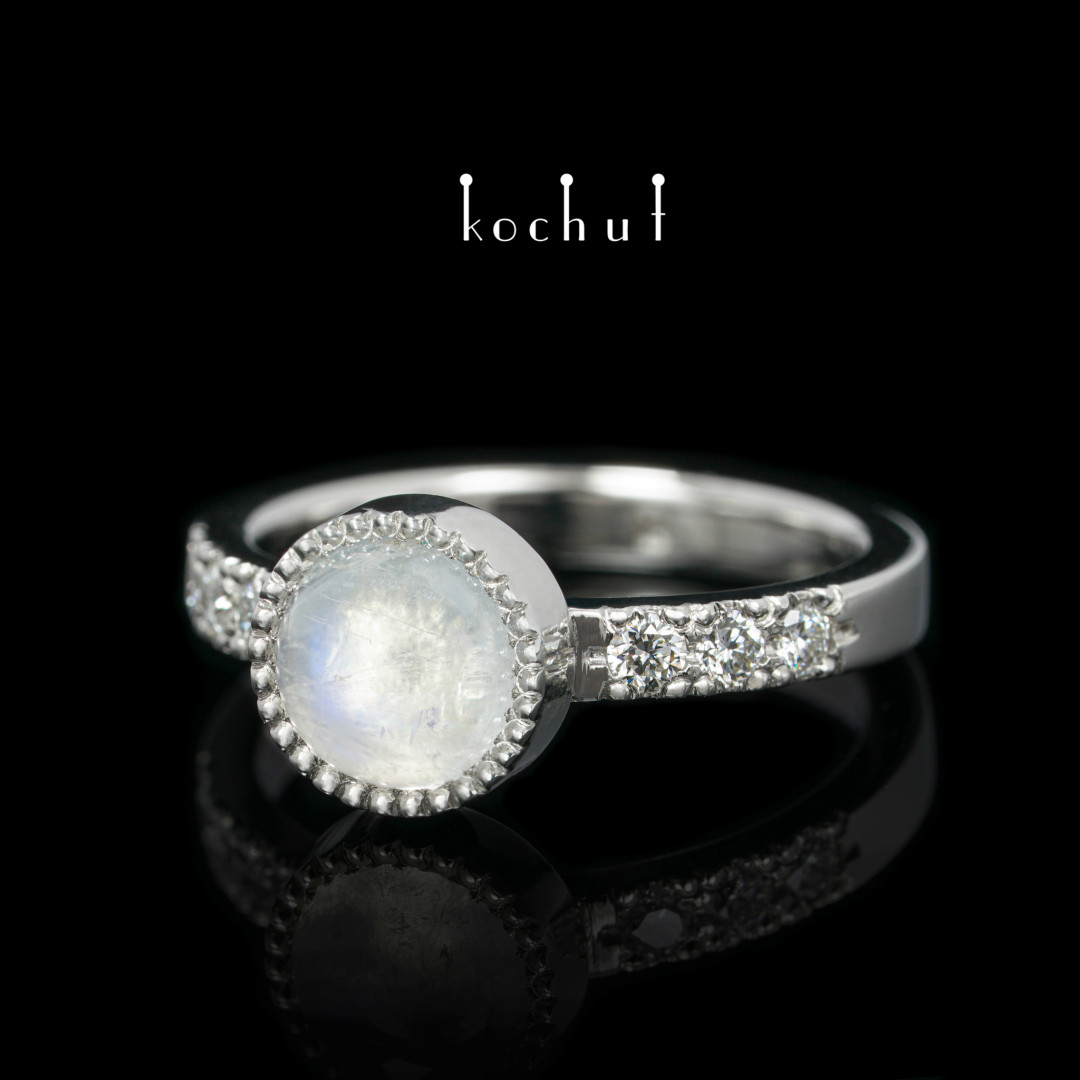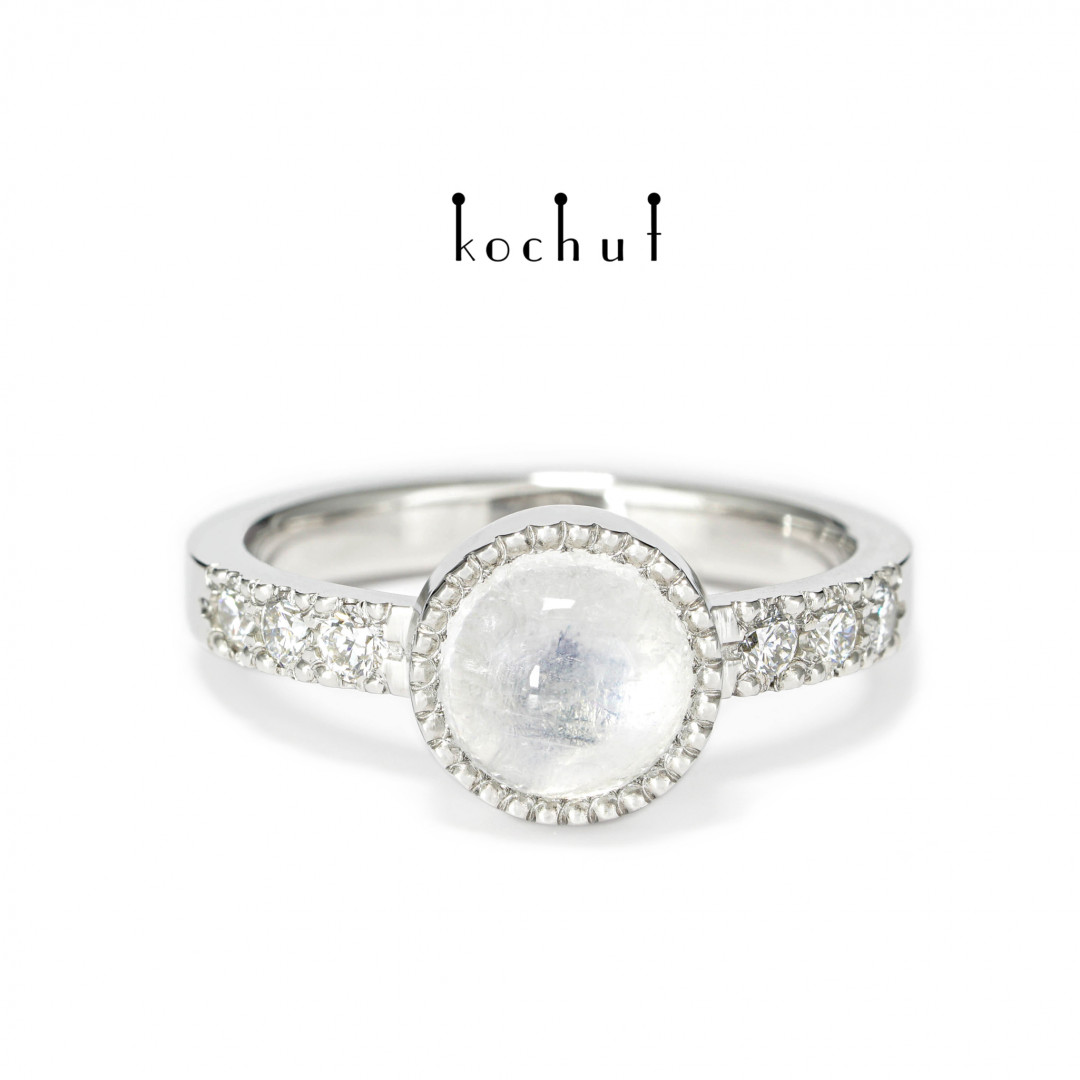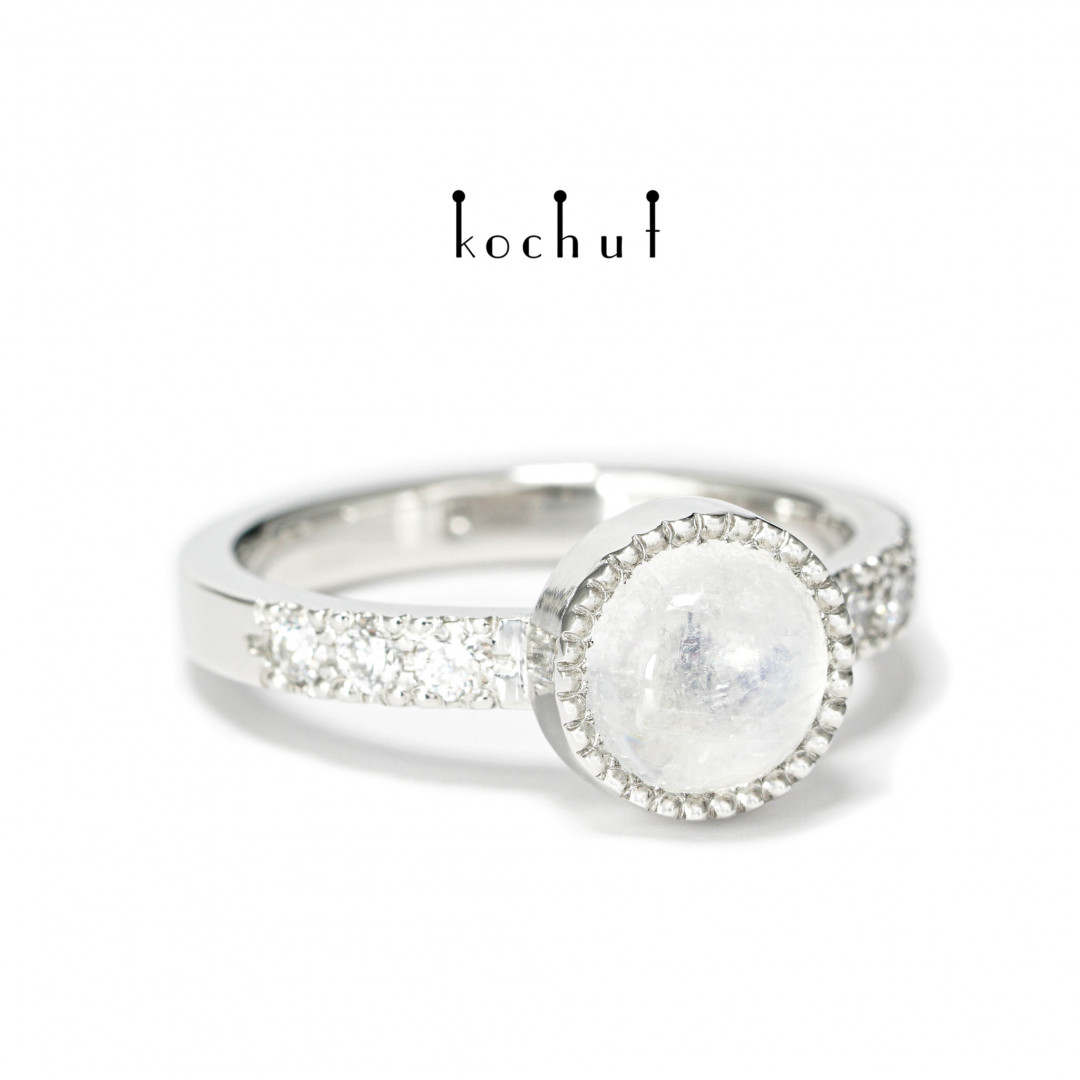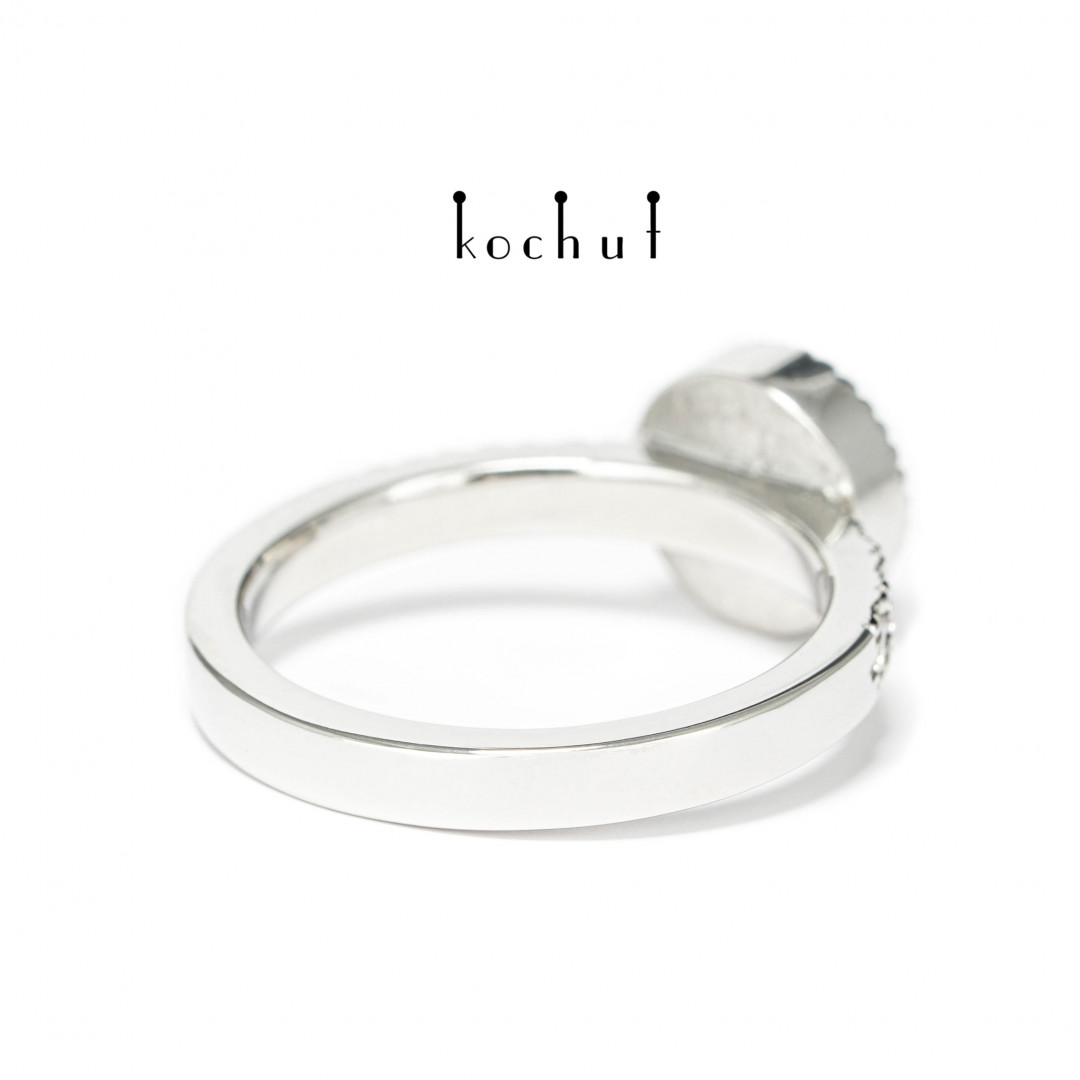 Ring «Jupiter». Platinum, moonstone, diamonds
Characteristics
Metal: Platinum 23K
Insert: Moonstone 7 mm, diamond 2 mm — 6 pcs.
Description
«'We' is not a set of standard 'I's'. 'We' is a set of different universes», © said Vladimir Symonenko, and this phrase perfectly captures our «Planet Parade» collection.
Every ring in the collection is incredibly resplendent and unconventional.
Jupiter is the largest planet in the solar system, and it astounds us with its grandeur and indescribable beauty. Jupiter is the true leader of our solar system, a titan that shines brightly among its interstellar neighbours. He has seventy-nine satellites that keep a secure watch over his throne.
Some astronomers believe that Jupiter should have become a star, but failed to do so because it lacked the required mass. Auroras that constantly appear on both of Jupiter's poles serve to remind us of its stellar nature.
We chose moonstone for the «Jupiter» ring from our «Planet Parade» collection. The unearthly radiance of the stone, the plays of light on the ring and its cosmic charm are proof that you can wear a piece of the galaxy itself on your finger.
The ring is made of platinum.