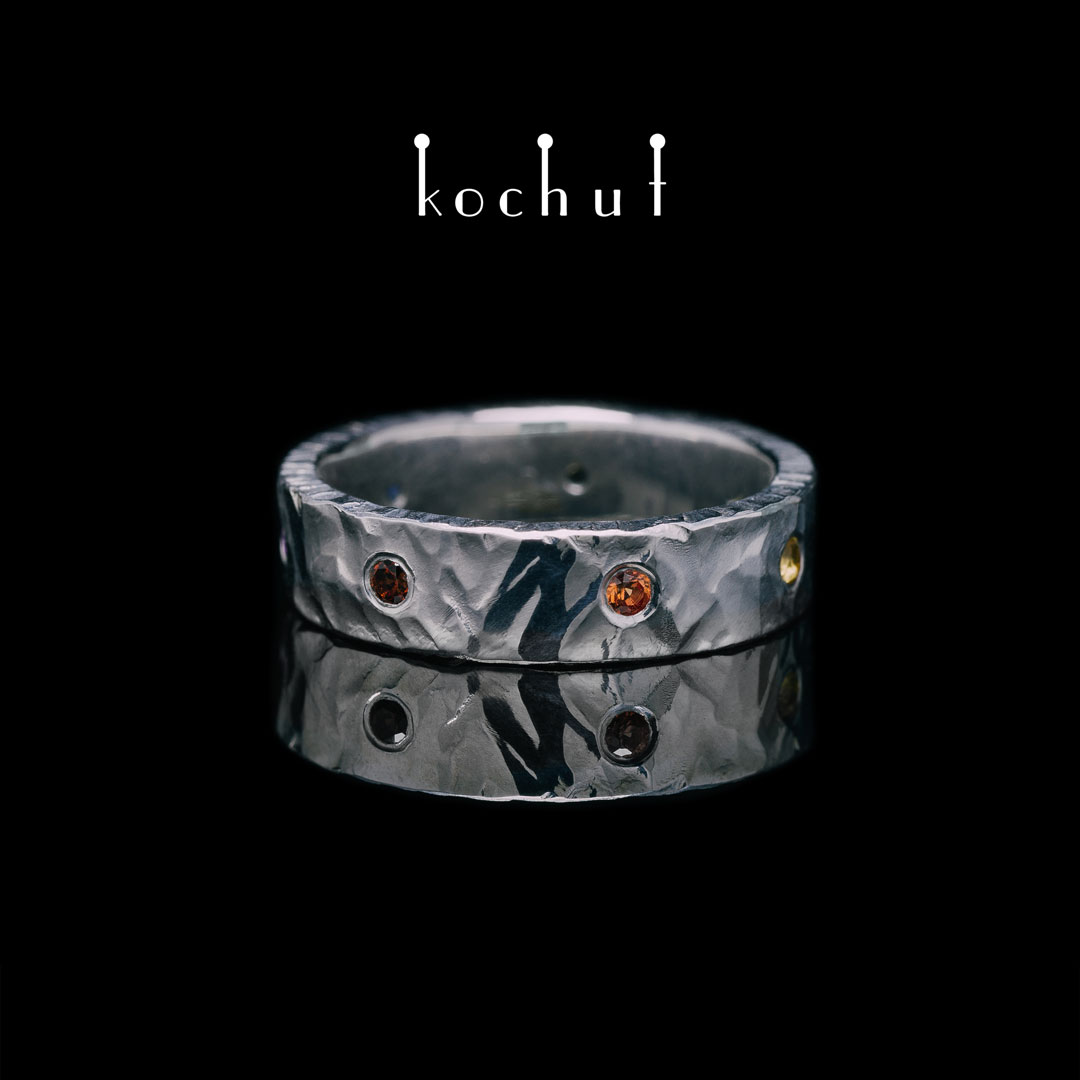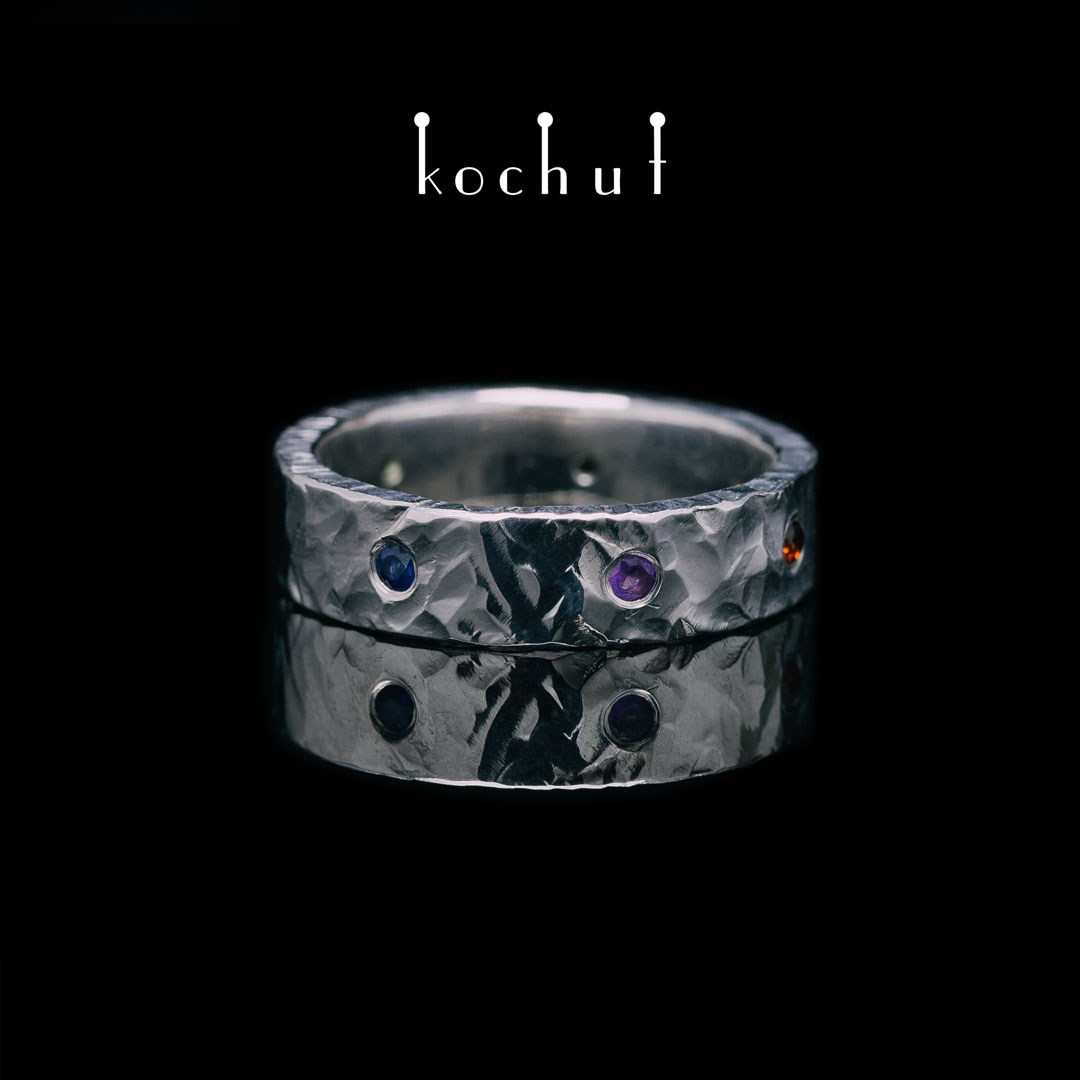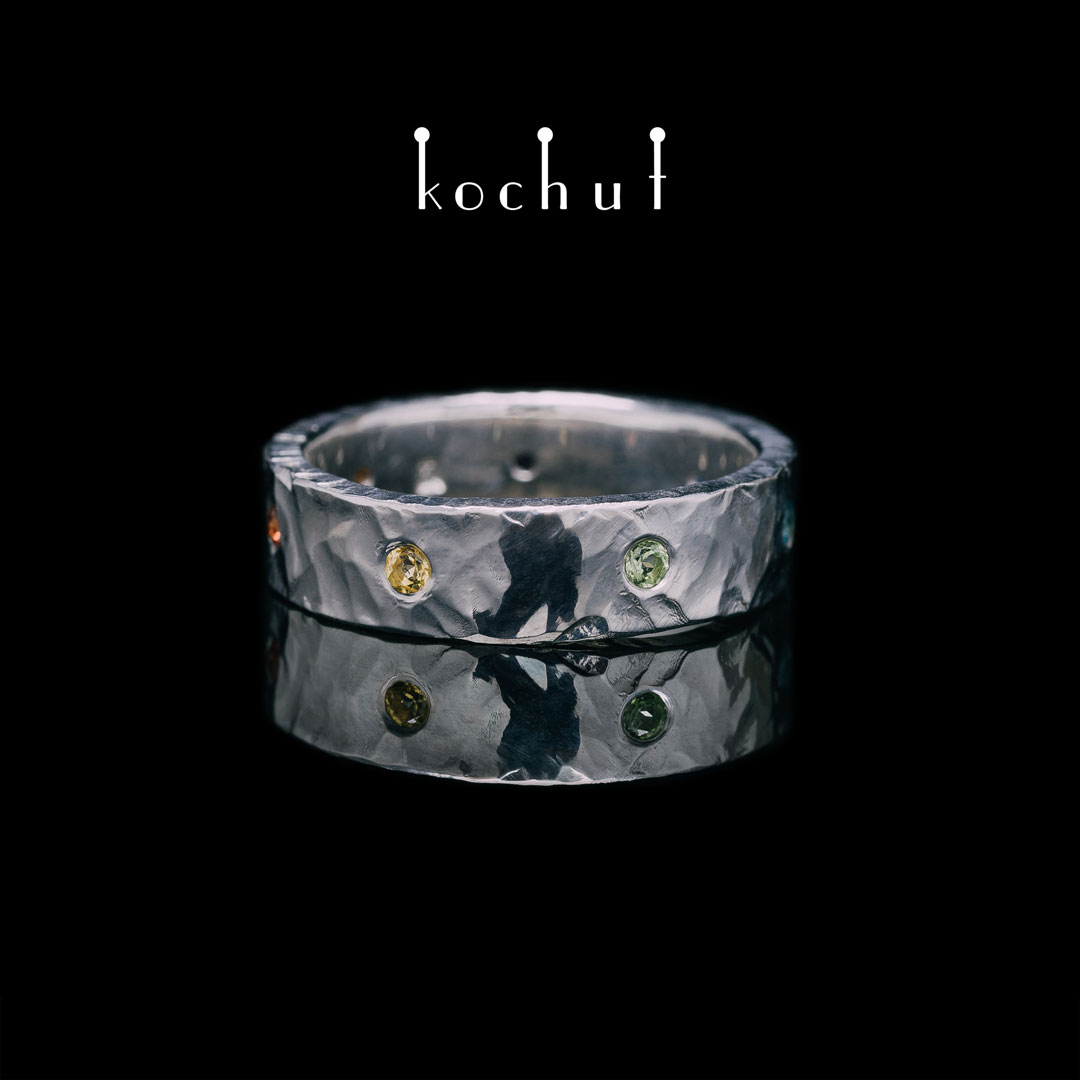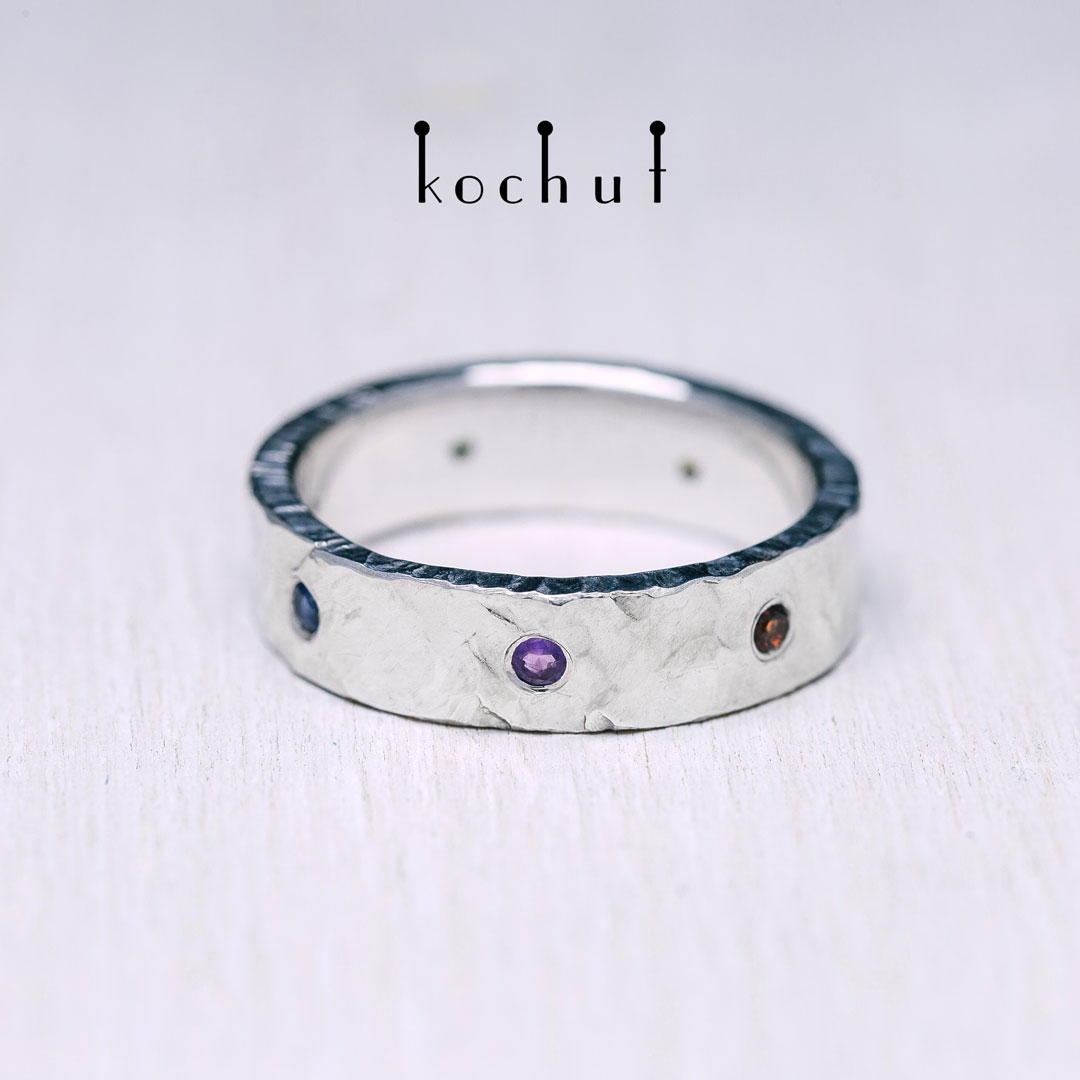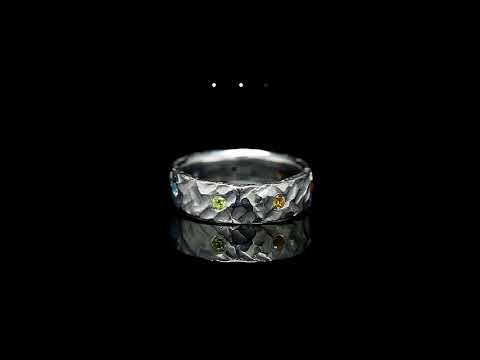 Ring "Rainbow". Silver, topaz, chrysolite, garnet, blue and orange sapphire, amethyst, citrine
Characteristics
Metal: Sterling Silver
Insert: Topaz, chrysolite, blue and orange sapphire, amethyst, citrine, garnet — 2 mm
Plating: White rhodium
Description
Rainbow is a beautiful and rare gift of nature, which she presents to the world after the rain.
A huge multicolored rainbow, like a deer, gallops through the heavens, brings joy and sunshine.
We made a ring that will also bring happiness regardless of the weather and remind you of this beautiful phenomenon.
The ring is made of 925 silver and covered with white rhodium.
In it we attached colored stones, like the colors of a rainbow, red garnet, orange sapphire, yellow citrine, green chrysolite, blue topaz, blue sapphire and purple amethyst.