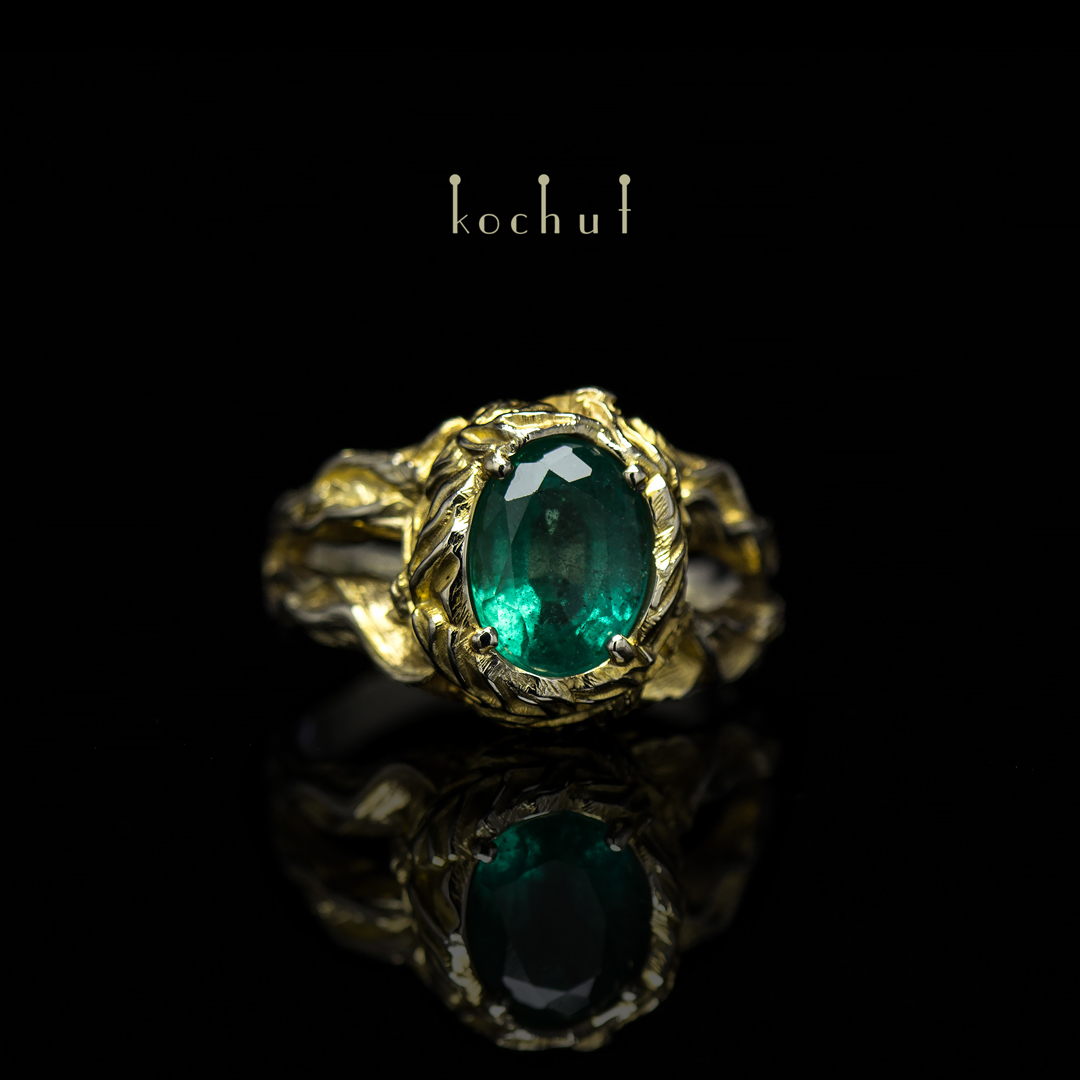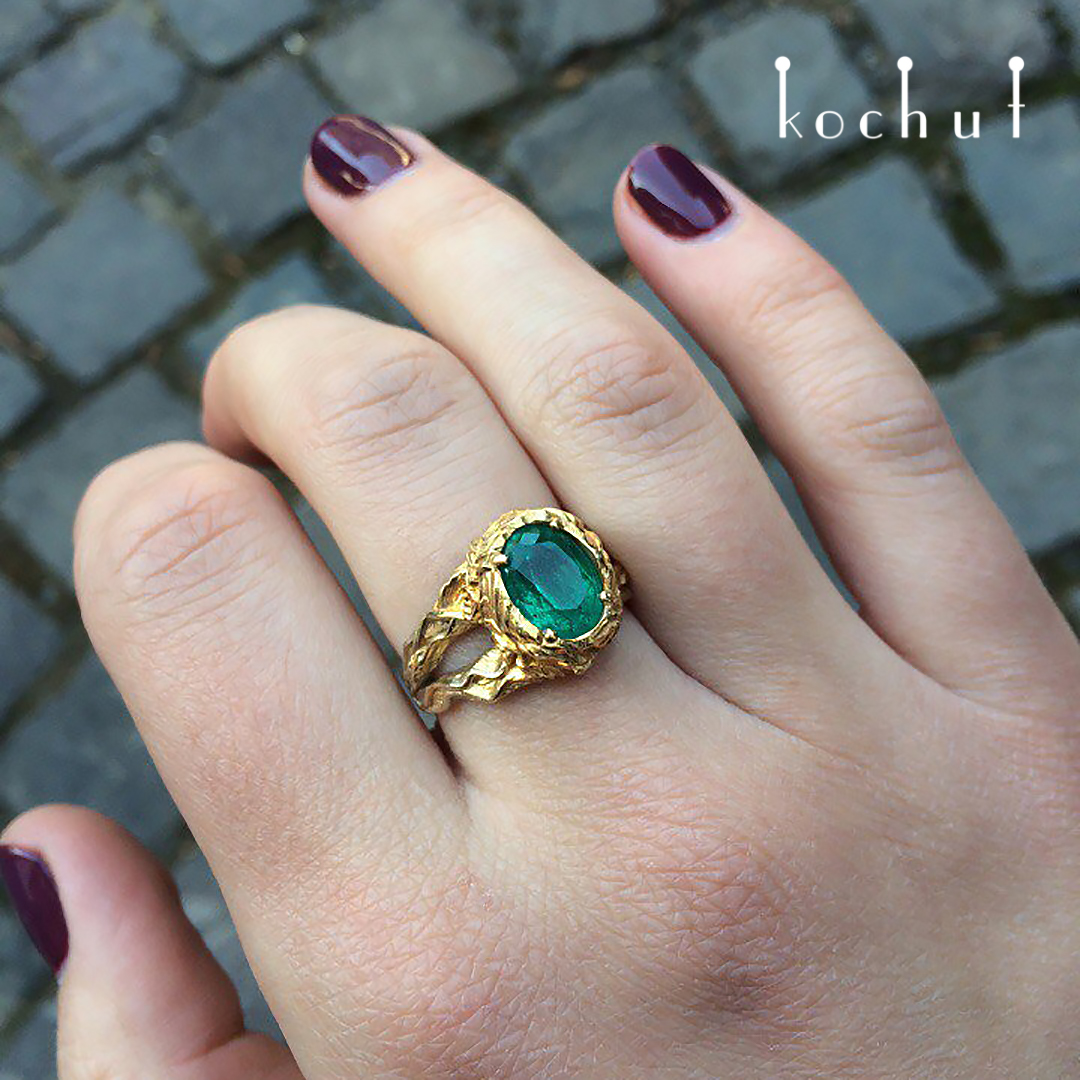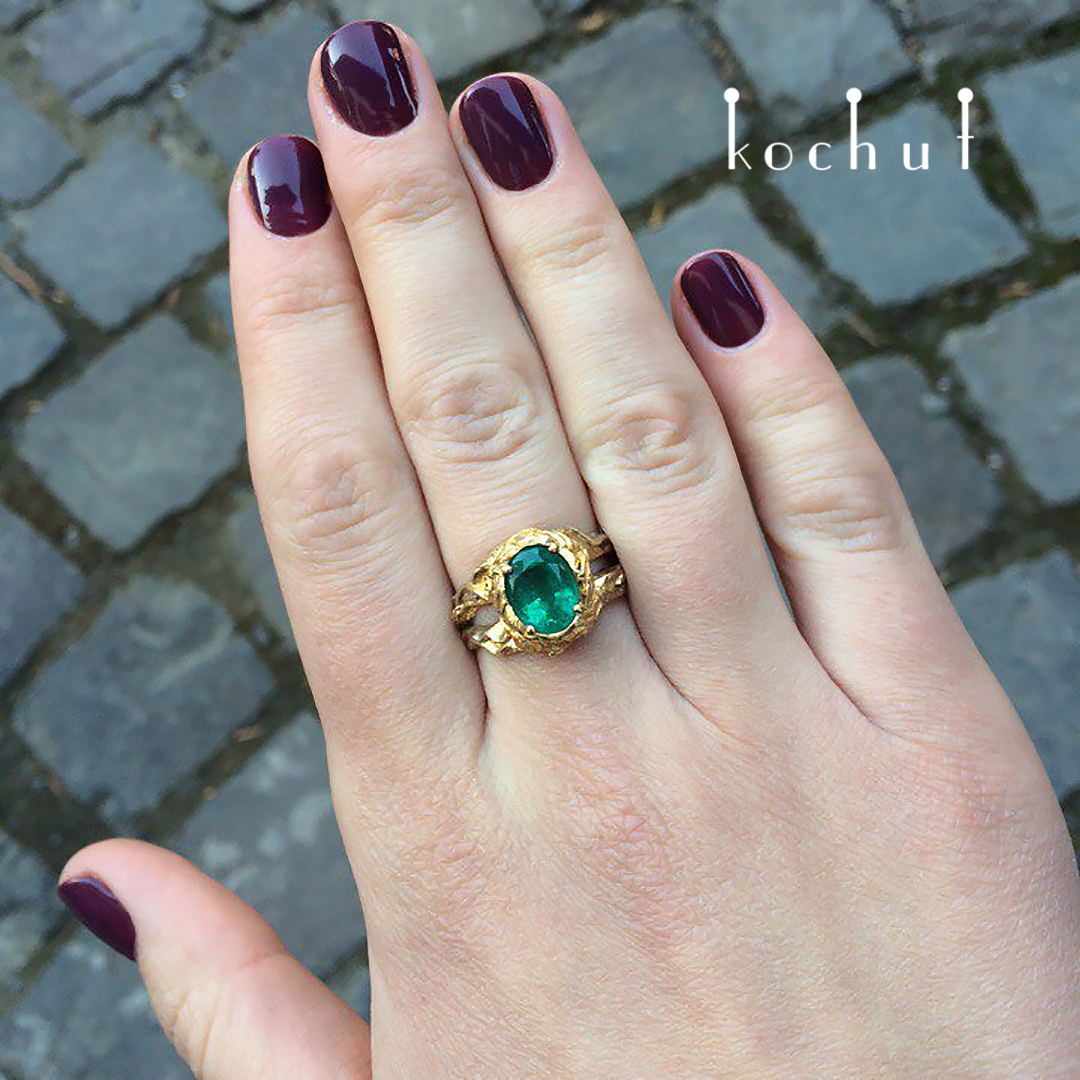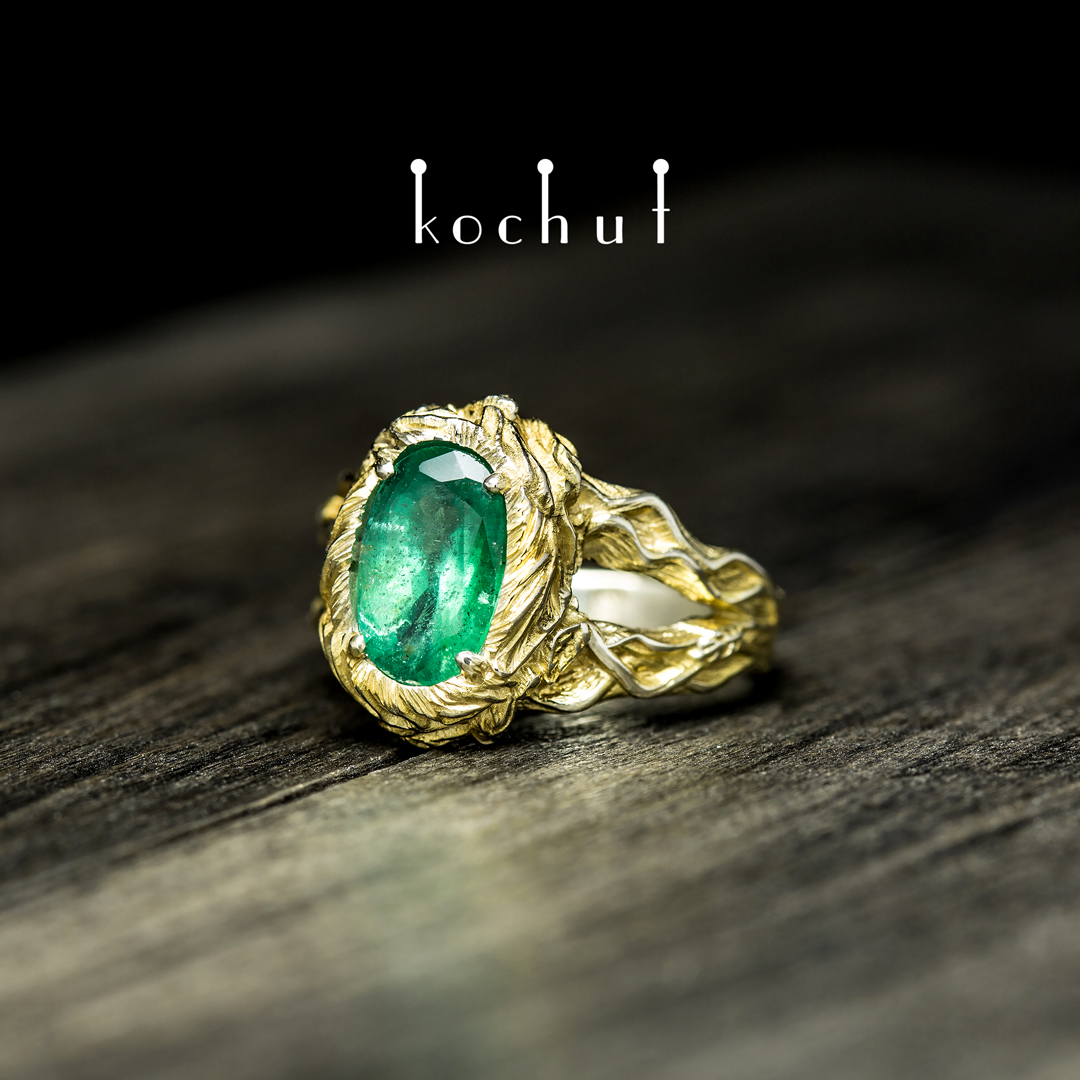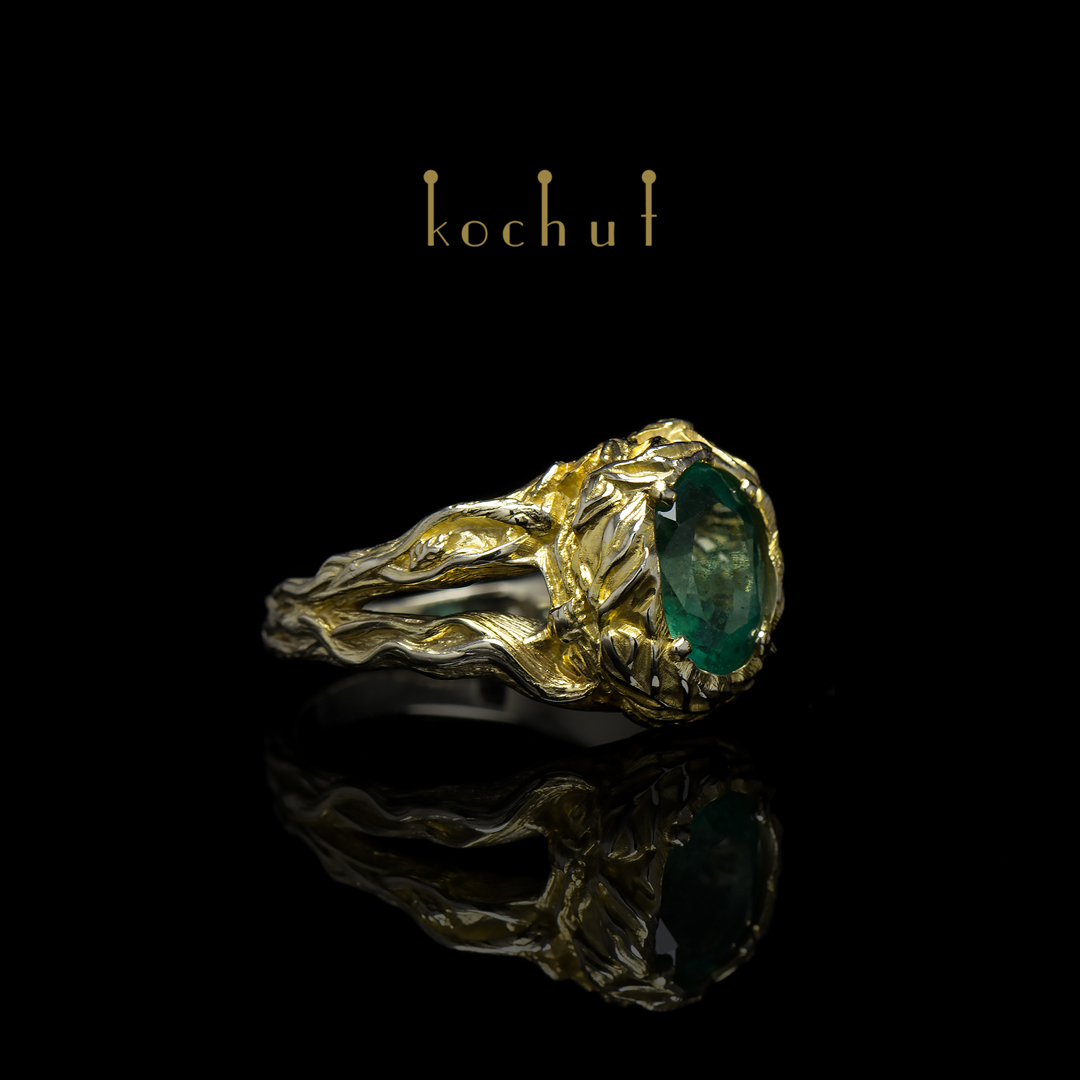 Ring "Sunny Forest". White gold, gilding, emerald
Characteristics
Metal: 14k White Gold
Insert: Emerald 9x7
Plating: Gilding
Description
The forest is never silent for those who understand its language. The leaves whisper the gentle words of the wind. The singing of birds contains epics of joy and peace. The trees can tell stories about fantastic worlds long forgotten.
If you know how to distinguish the voices of the forest, you will hear a remarkable amount of clever speech filled with tranquillity and wisdom. The forest is the first and most beloved child of nature; it has a special charm of its own regardless of the season.
It is a bright yellow sunburst in autumn, with a bundle of crisp leaves in hand. It is cold and imposingly beautiful when winter twirls its trees in a snowy, muted dance. It is full of expectation and hope, much like a first love, when spring modestly bows to its majesty. The beauty of the forest finally peaks in summer, when the sun's warmth and radiance penetrate every cell of its body.
The sun not only adorns the forest, it gives it life, energy and a new dawn.
Can you see a twinkle of sunlight in this ring from our «Sunny Forest» collection?
This marvellous ring will help you feel the sun's warmth no matter where you go. Emeralds are famous for their exceptional properties and skillfully underscore feminine beauty. An entire universe is concealed in their shimmering brilliance, and dark golden leaves lend a sense of delicacy to the piece.