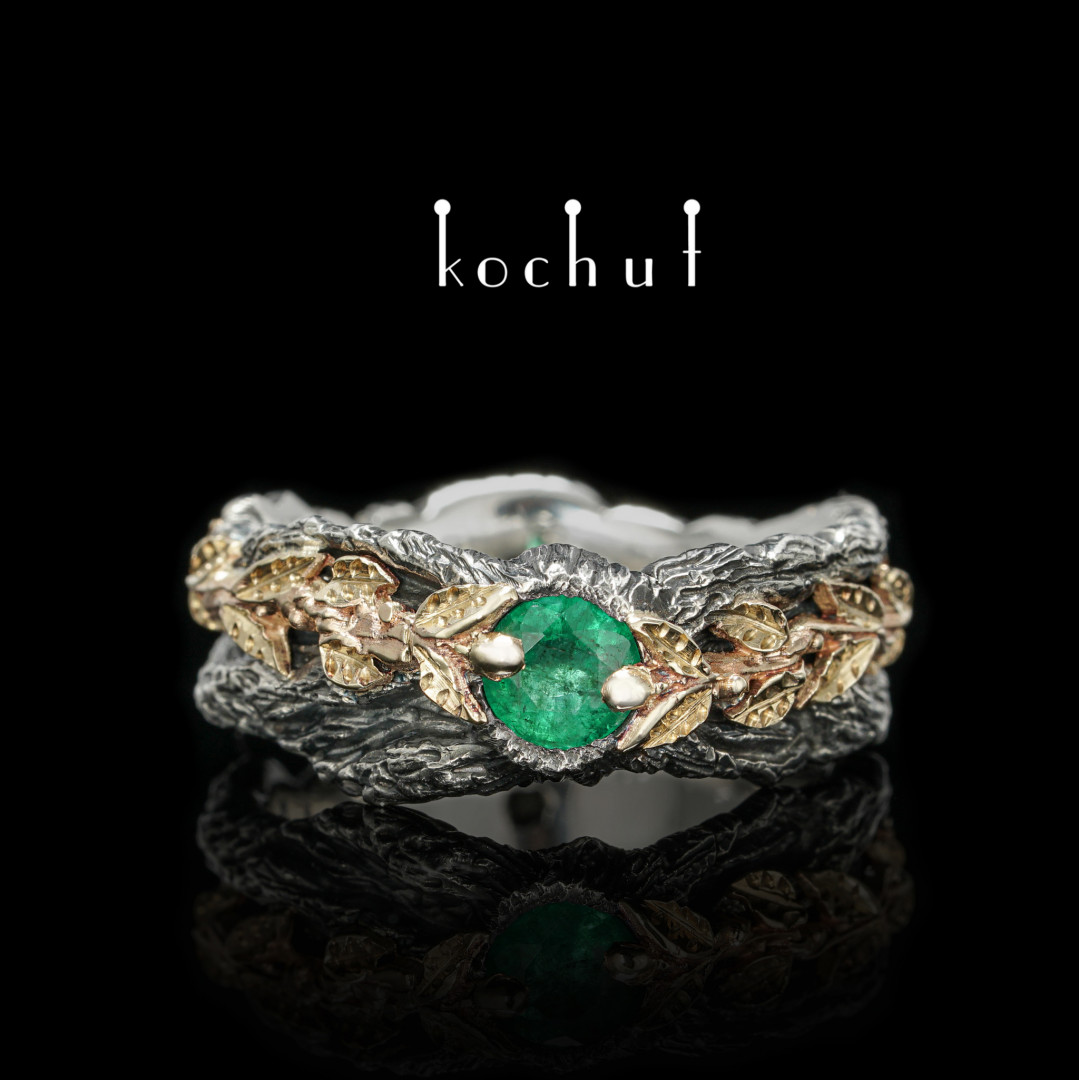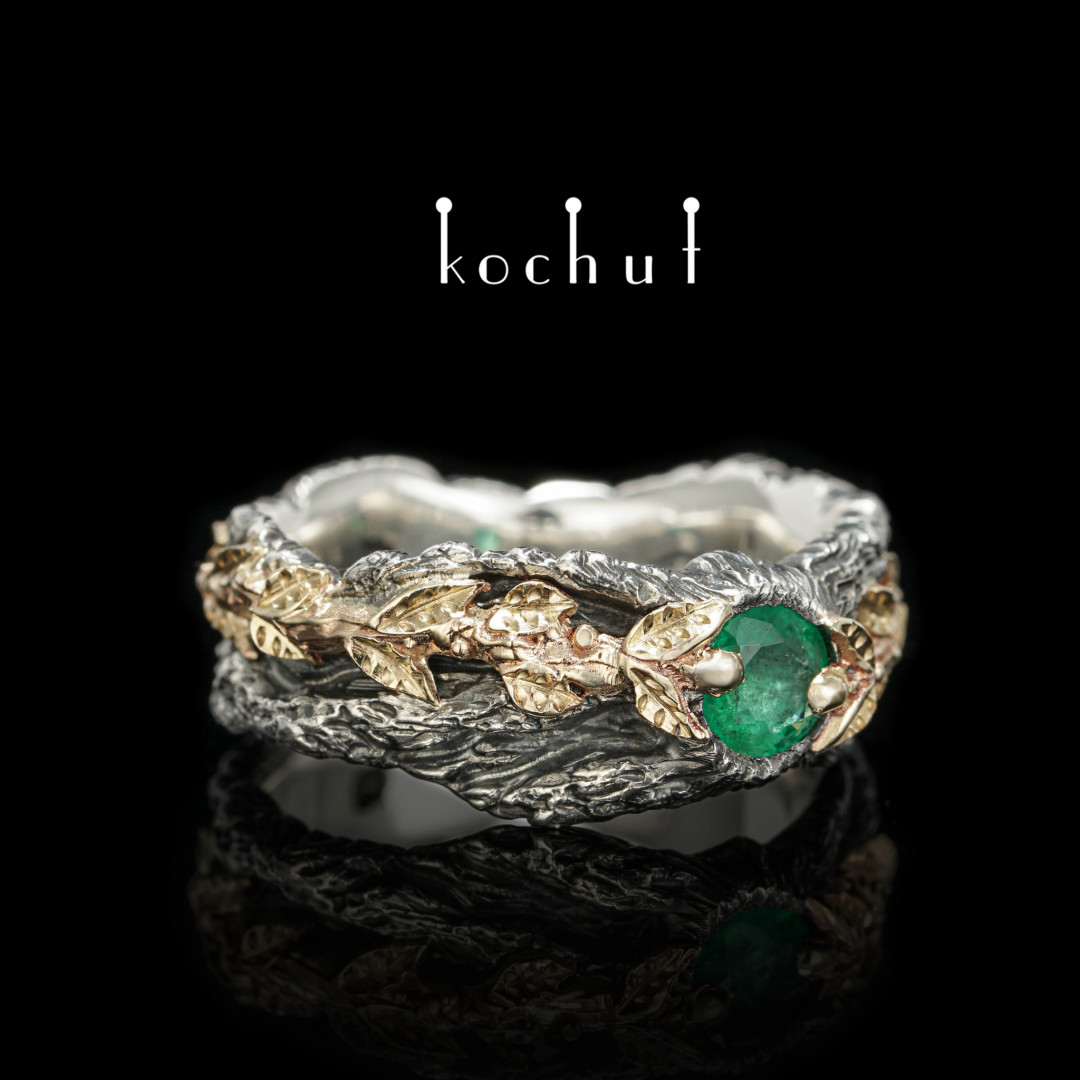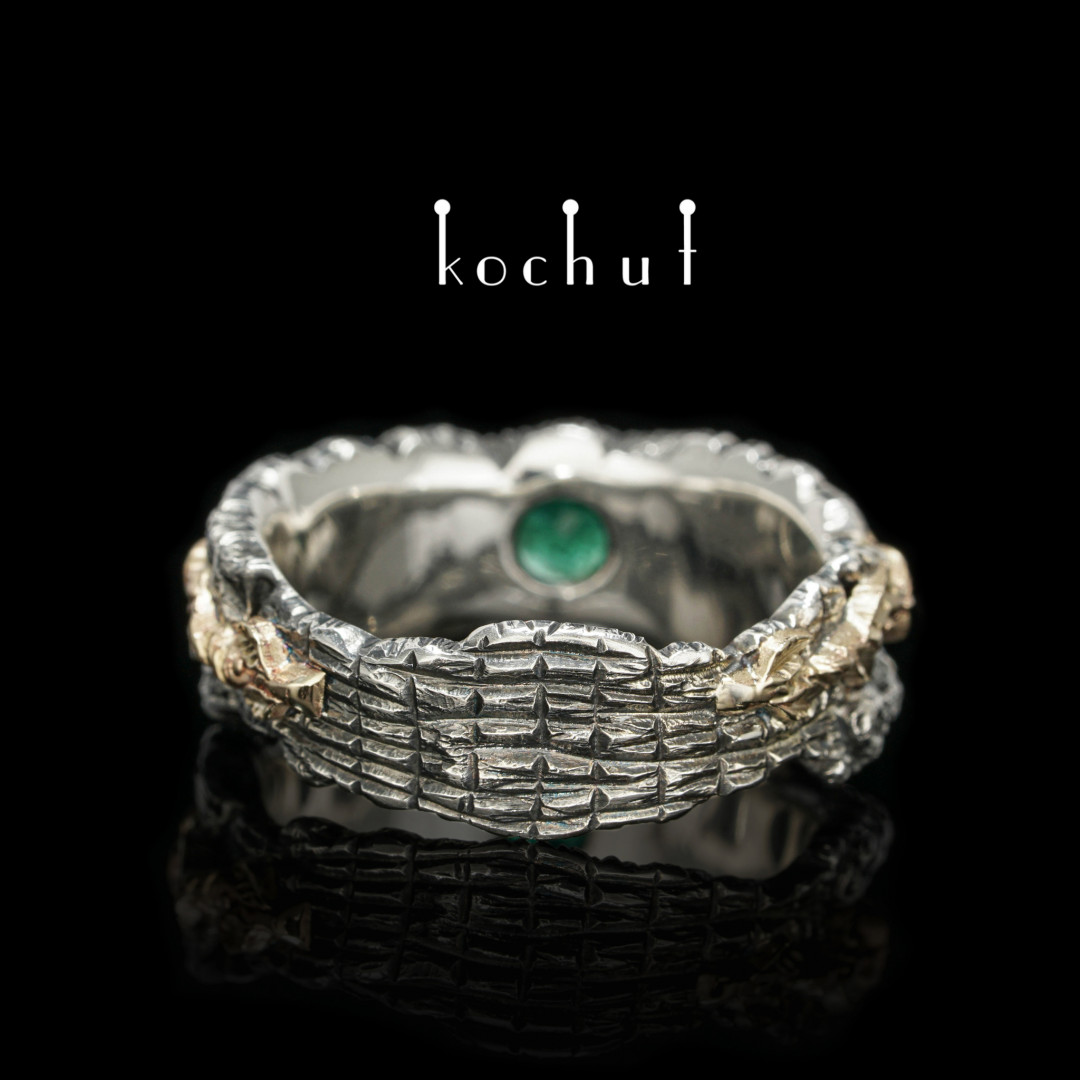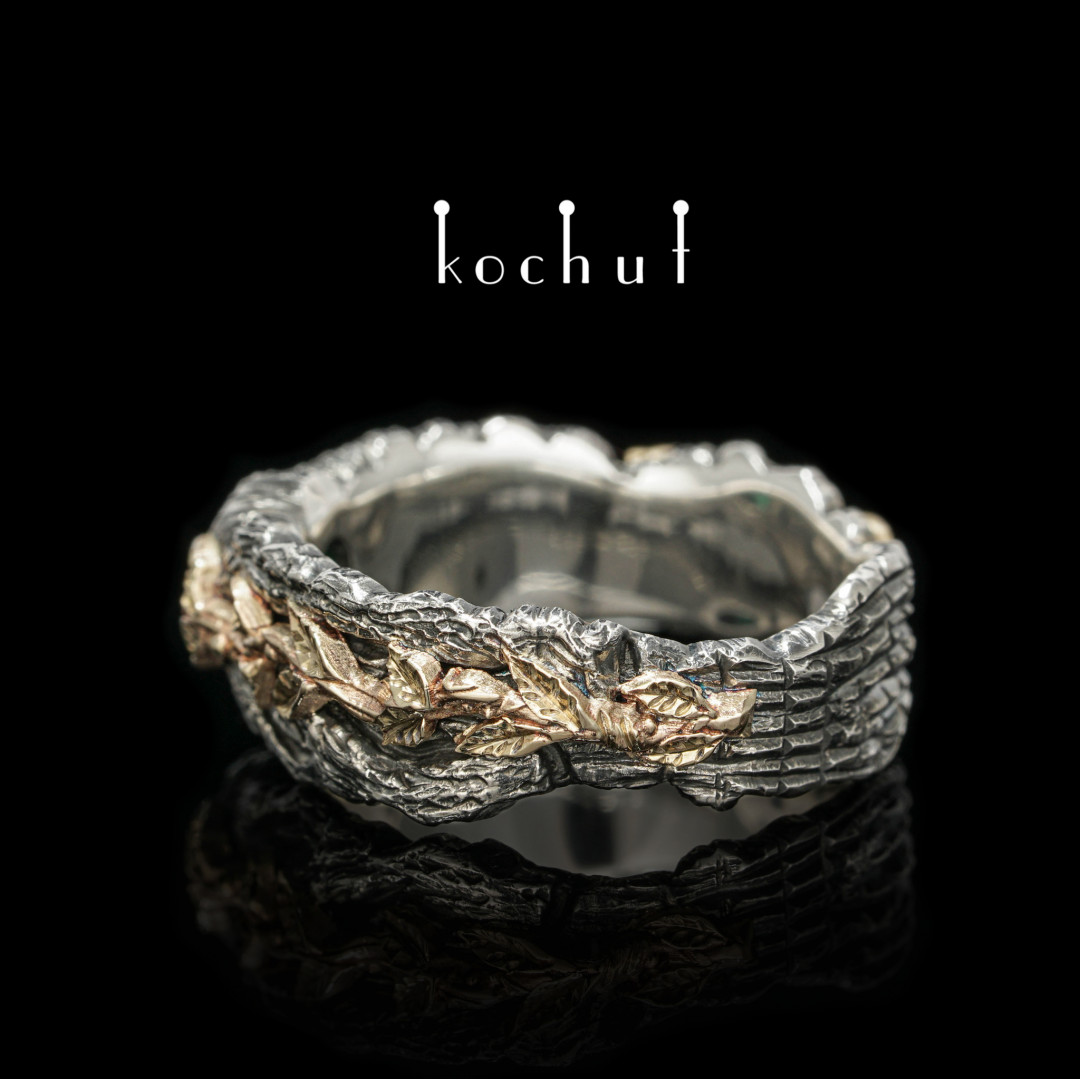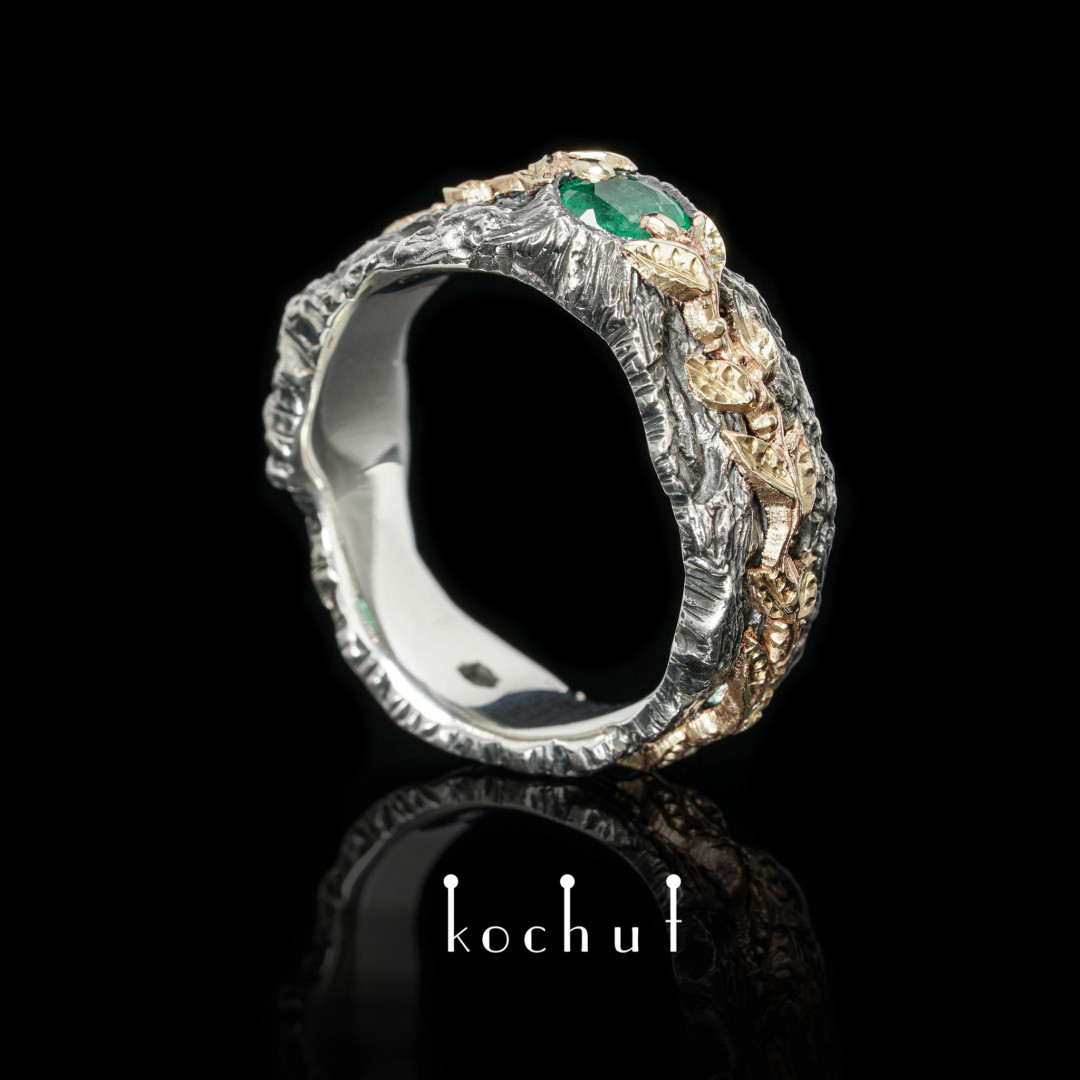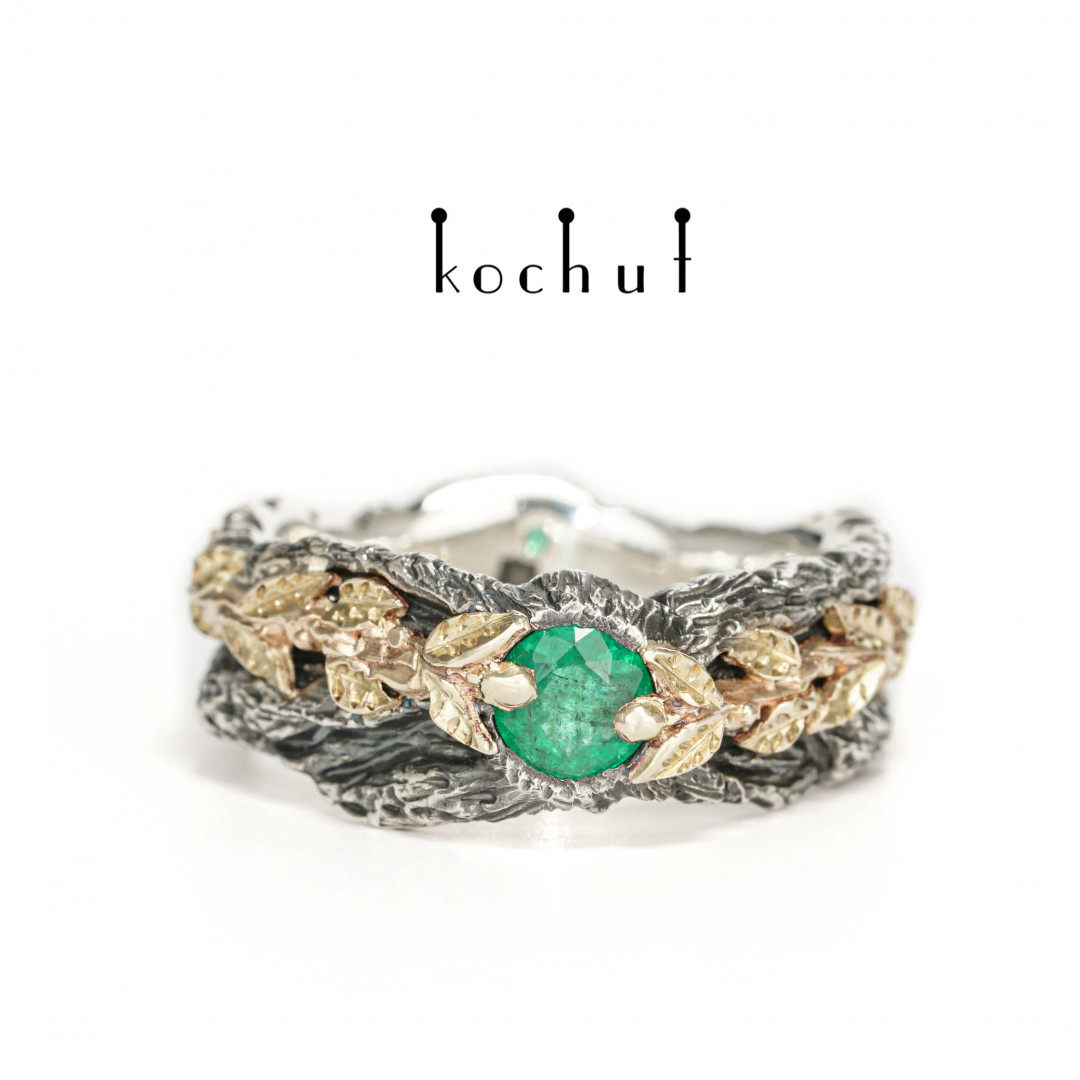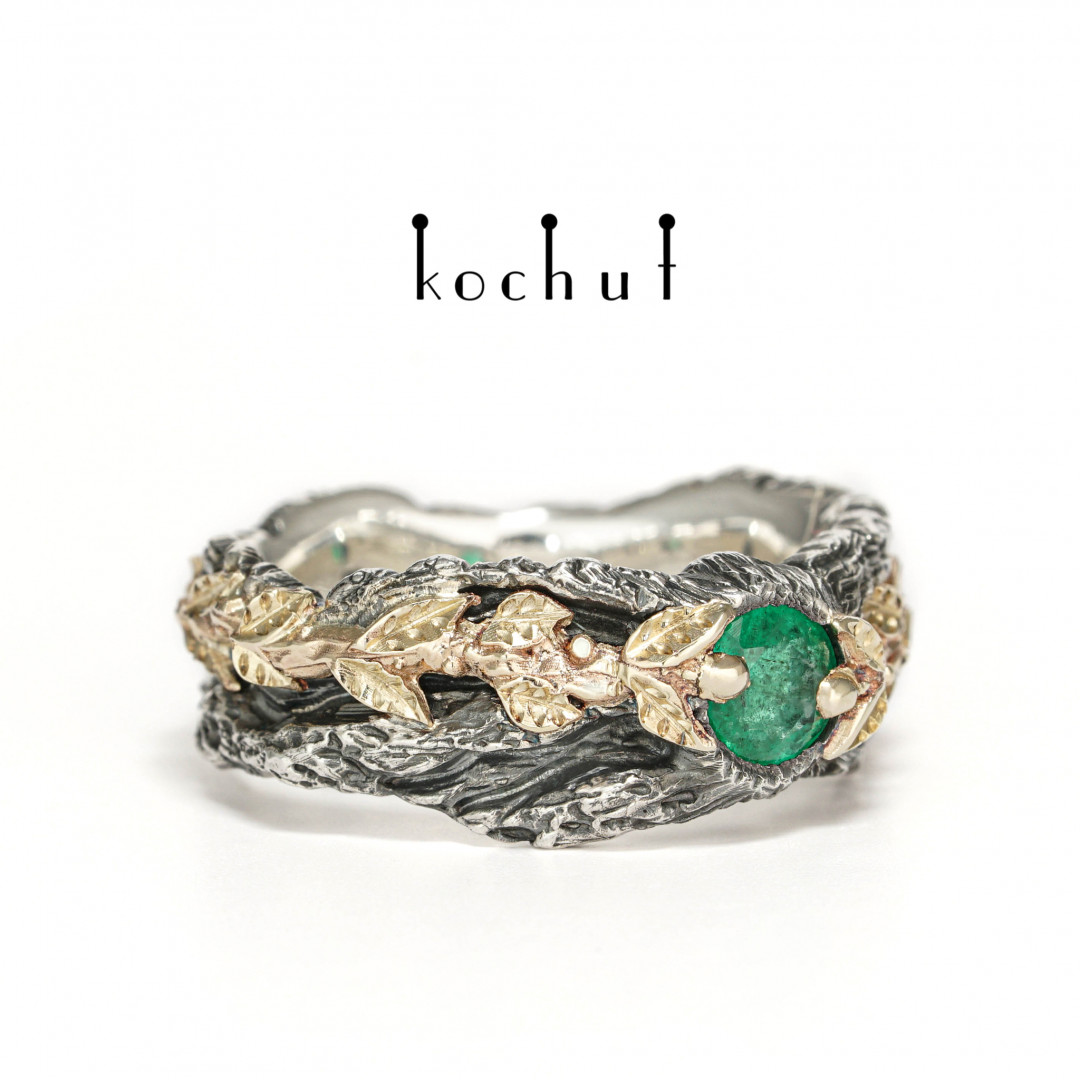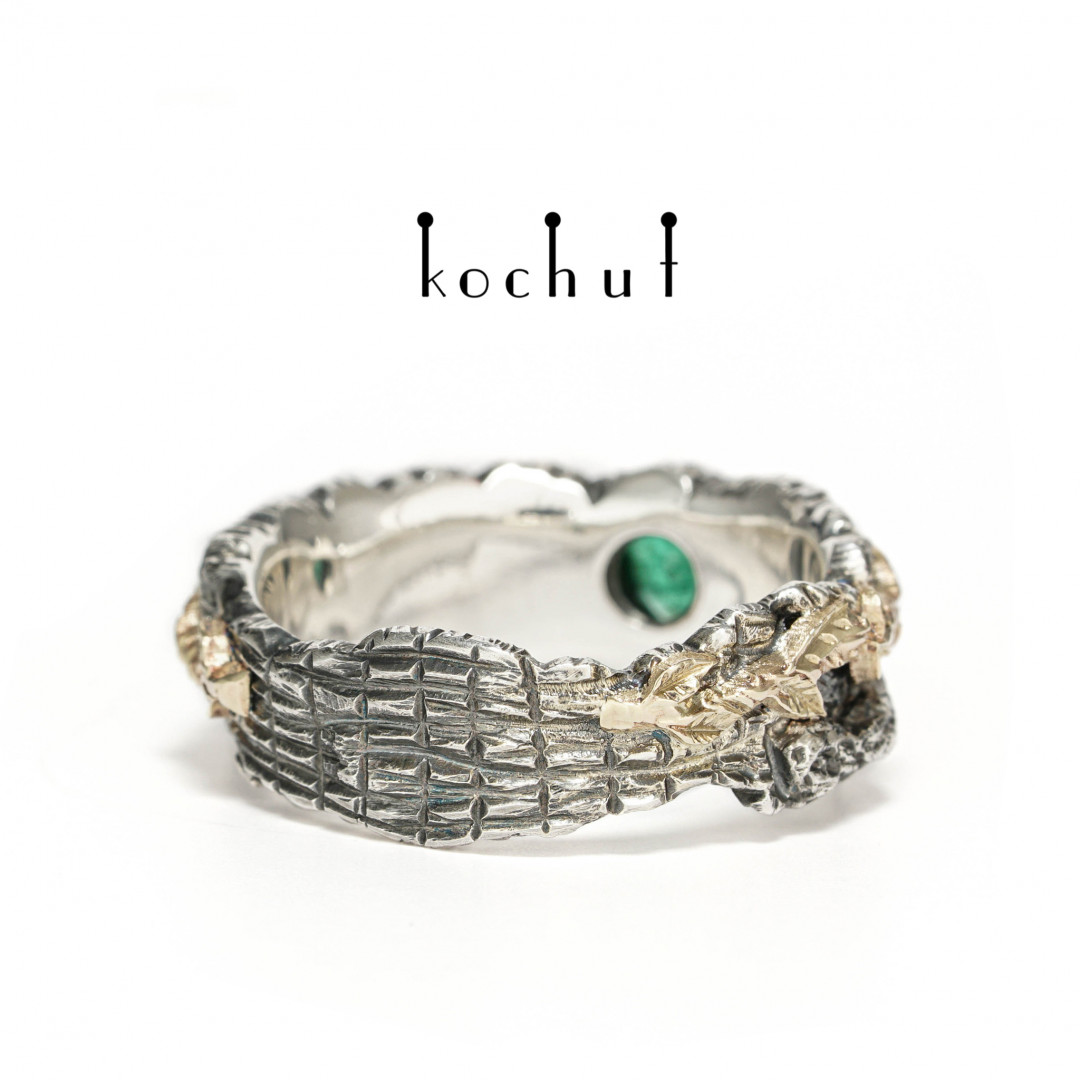 Ring "The Power of Life". Silver, yellow gold, emerald, oxidation
Characteristics
Metal: Yellow 14K gold, sterling silver
Insert: Еmerald 5 mm
Plating: Oxidation
Description
Can life be just a set of frames that the Universe contemplates, as if in a television series? Can life be a segment of the path from the first breath to the last conscious moment? Is evolution so irresponsibly simple that it allowed us to go some of the way and understand only the lack of understanding of the laws of the universe?
No, we question such dogmas. One can not believe in meaninglessness, when the whole world breathes sense and fills it with the color of our eyes. Albert Einstein said: "The world can not be held by force, it can only be understood by understanding."
Of course, each of us can not be Newton, Einstein, Edison, Tesla. We are not able to understand all the laws according to which we exist. We can only accept the gift of life and fill it with meaningful power and wisdom.
Love and friendship, faith and hope, understanding and sensuality - we have been given many gifts through which we comprehend our mind and inner world. But we form the power of life independently - by our actions, thoughts and actions.
In the world everything is relative, because 10% of life consists of events in our lives, and 90% of our reactions to them. A wise man understands that his life must be imbued with inner strength. After all, as Henry Beecher said: "Greatness lies not in being strong, but in properly using one's strength."
Our wonderful ring "The power of life" carries in itself the real philosophy of wisdom. It looks beautiful on the hands: on women it emphasizes the delicate beauty of gentle hands, and on men's - it contrasts perfectly with the outlines of a solid male hand.
Tags: chrysolite ring