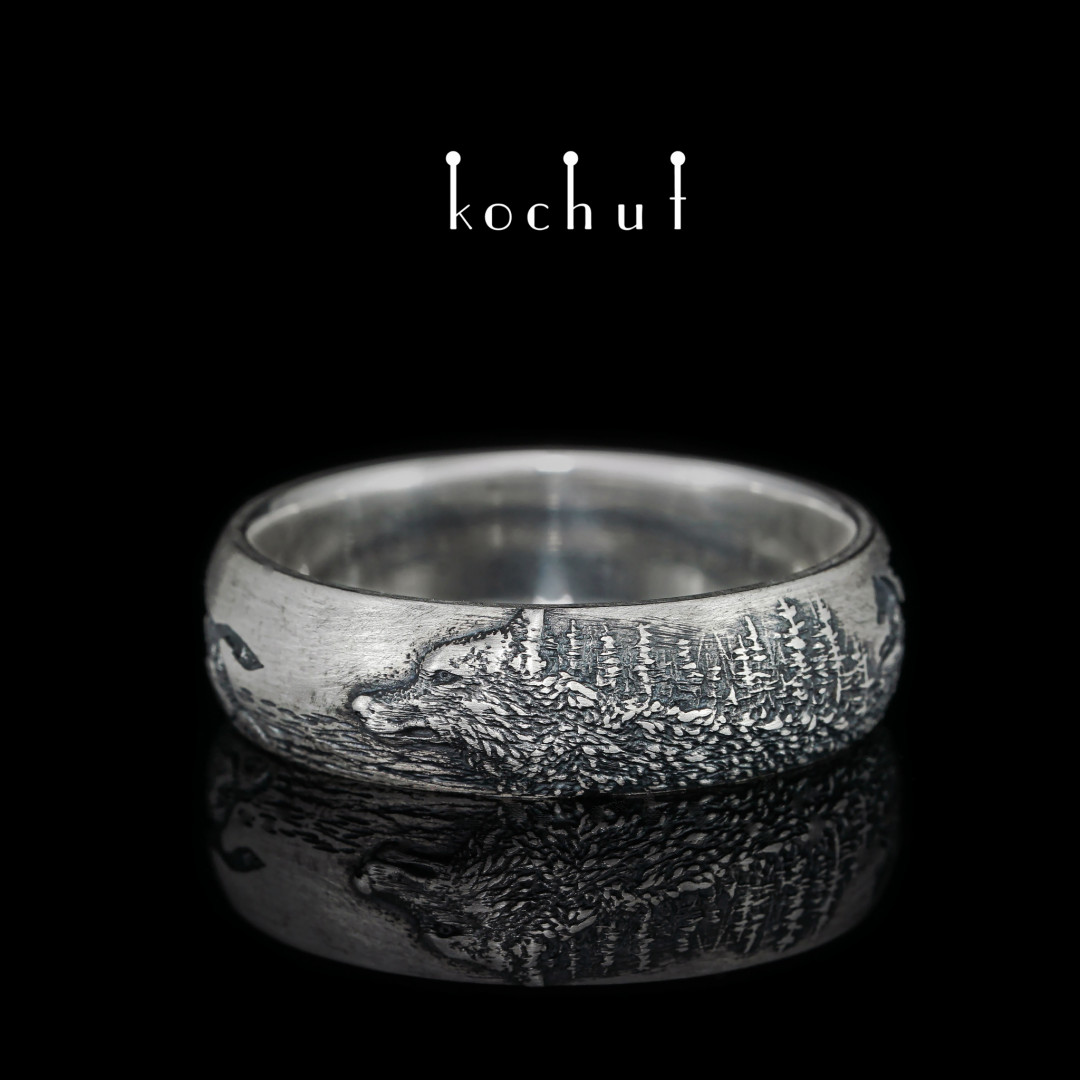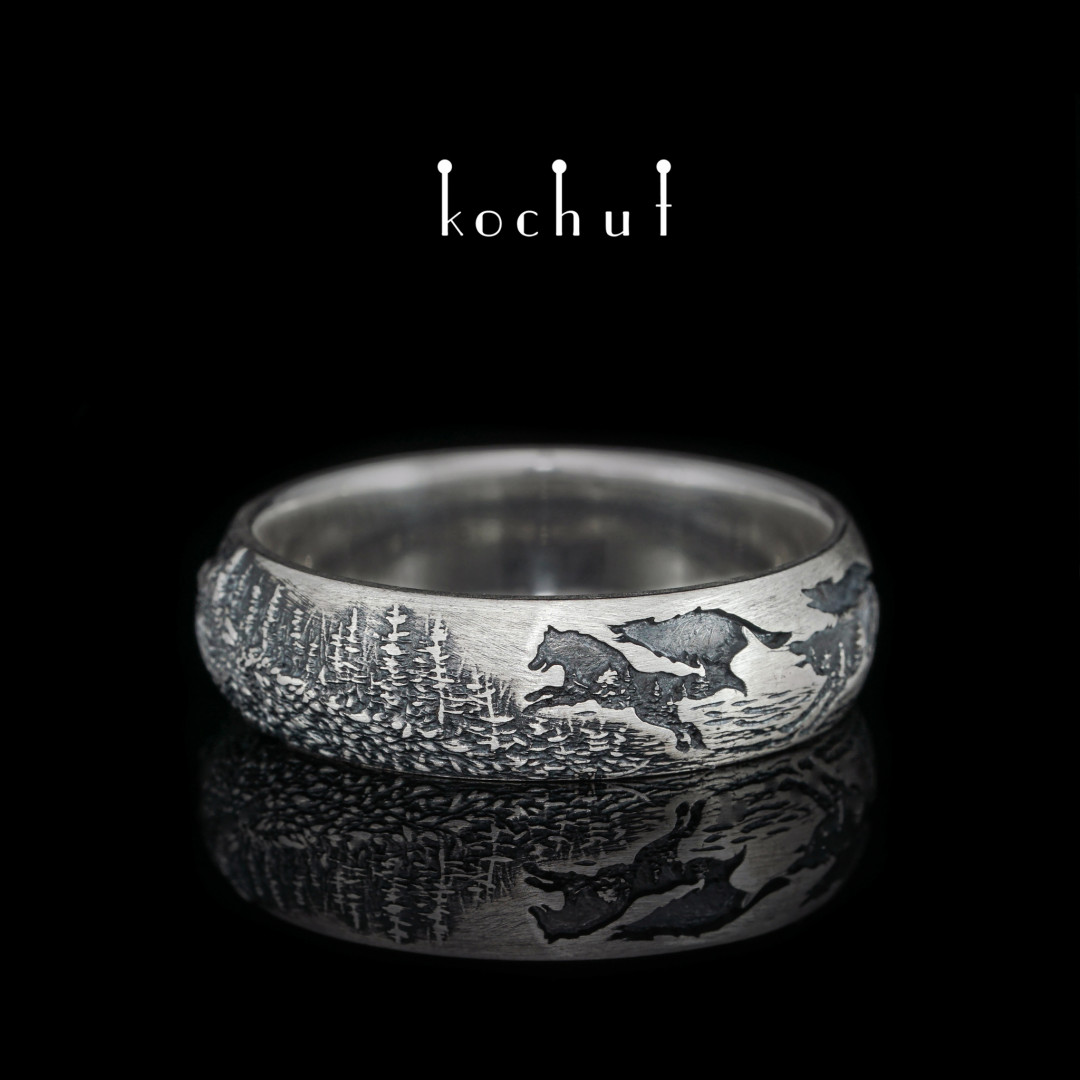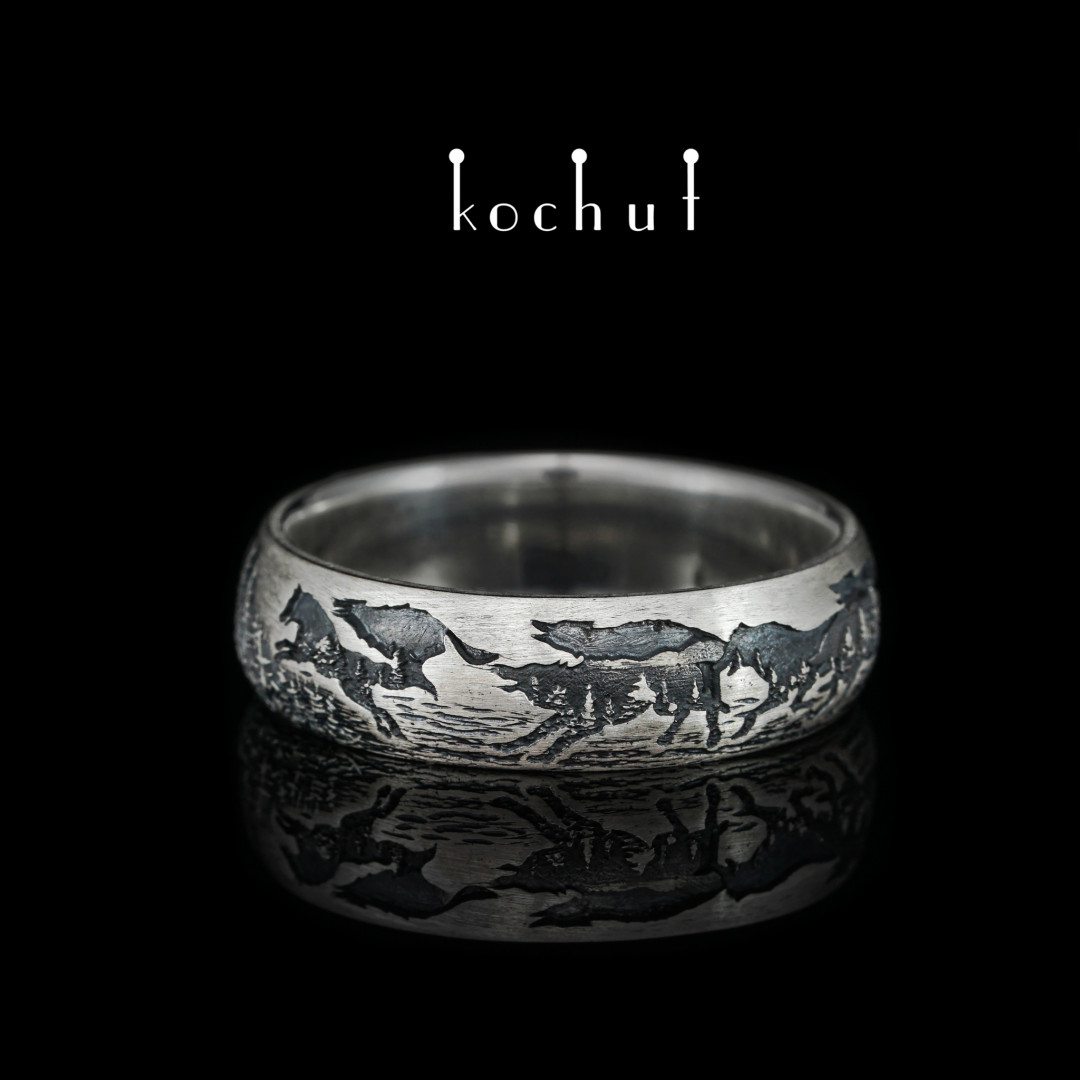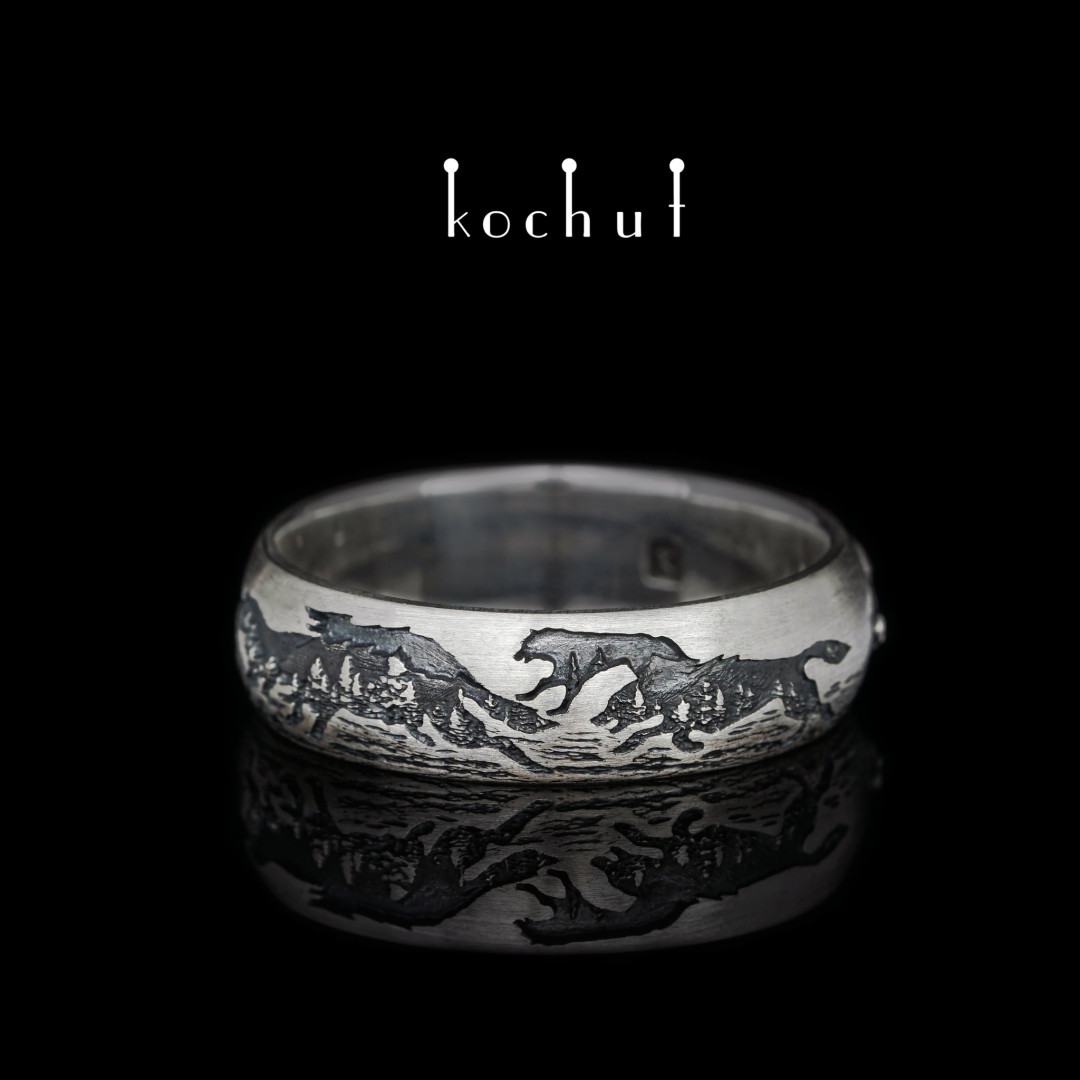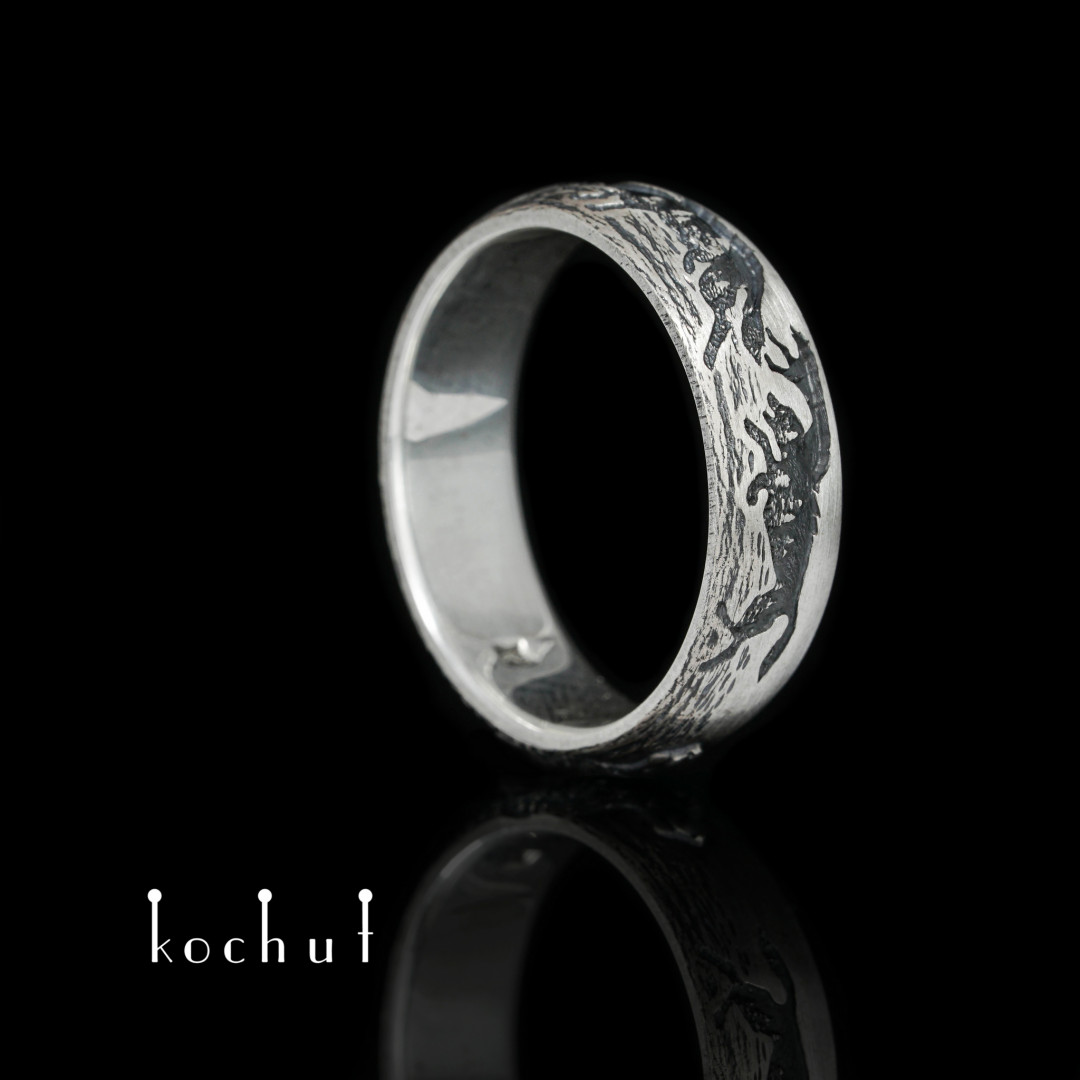 Ring «Winter Tale: A Guide to a Pack of Wolves». Silver, oxidation
Characteristics
Metal: Sterling silver
Plating: Oxidation
Description
You can see an entire painting on this beautiful ring. Before you lies a winter forest with trees clothed in white and flowers that have hidden themselves in the ground in anticipation of spring. A smoky sky hangs low over the wood and the twinkling night stars coquettishly flutter their eyelashes. You see the vague traces of movement on the forest paths. These are wolves, the real rulers of the forest, treading on the crisp crust of snow. Perhaps they are searching for prey, or maybe for a place to rest for the night.
Today, the wolf is a quintessential symbol of the forest. It embodies a range of qualities: confidence, strength, courage, responsibility for one's actions before themselves and others. It is the spirit in the physical in the body, a manifest expression of the best characteristics both in the world as a whole and specifically in humankind.
The «Wolves» ring is made of silver, and the wolves themselves were created by a special means of oxidation informally known as blackening. They stand out brightly against the silver backdrop of the piece.
A person with this ring on their finger will benefit from increased confidence in the self, becoming more courageous, agile and strong. Our inner feelings are what matter most. They are conveyed through our external behaviour and skills.
The ring is suitable for both men and women. In women, it will emphasize intelligence, care and courage, and in men — strength and a steely character.