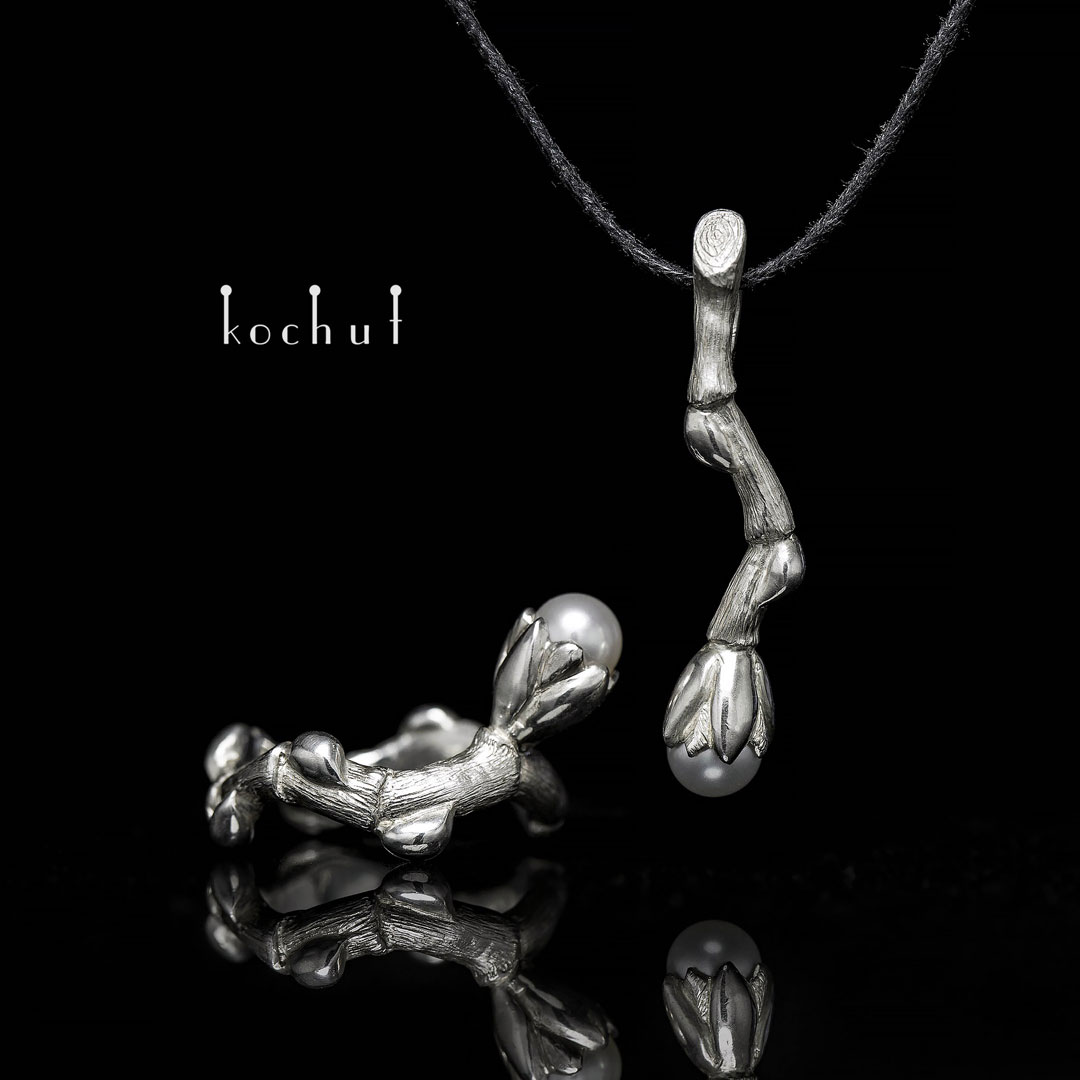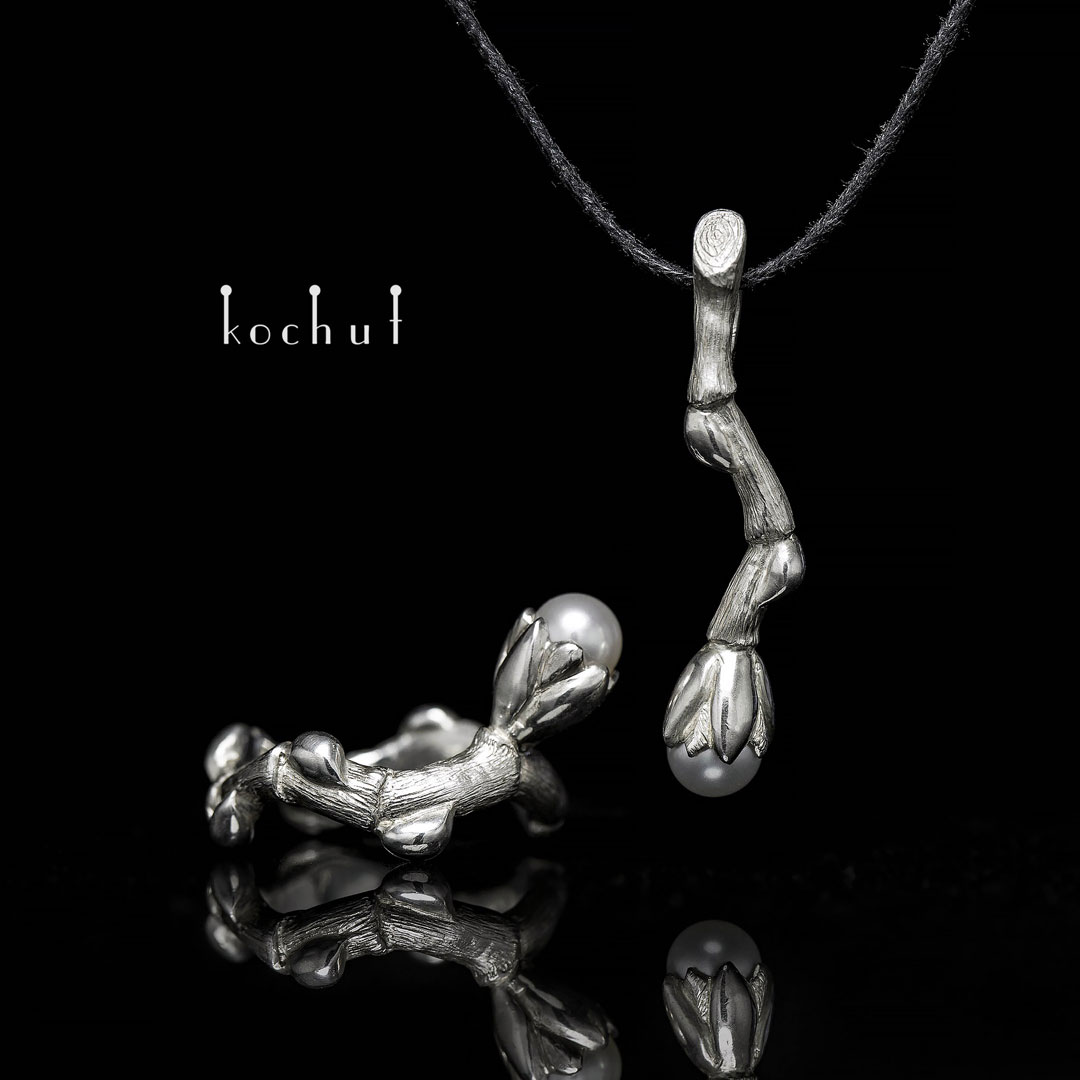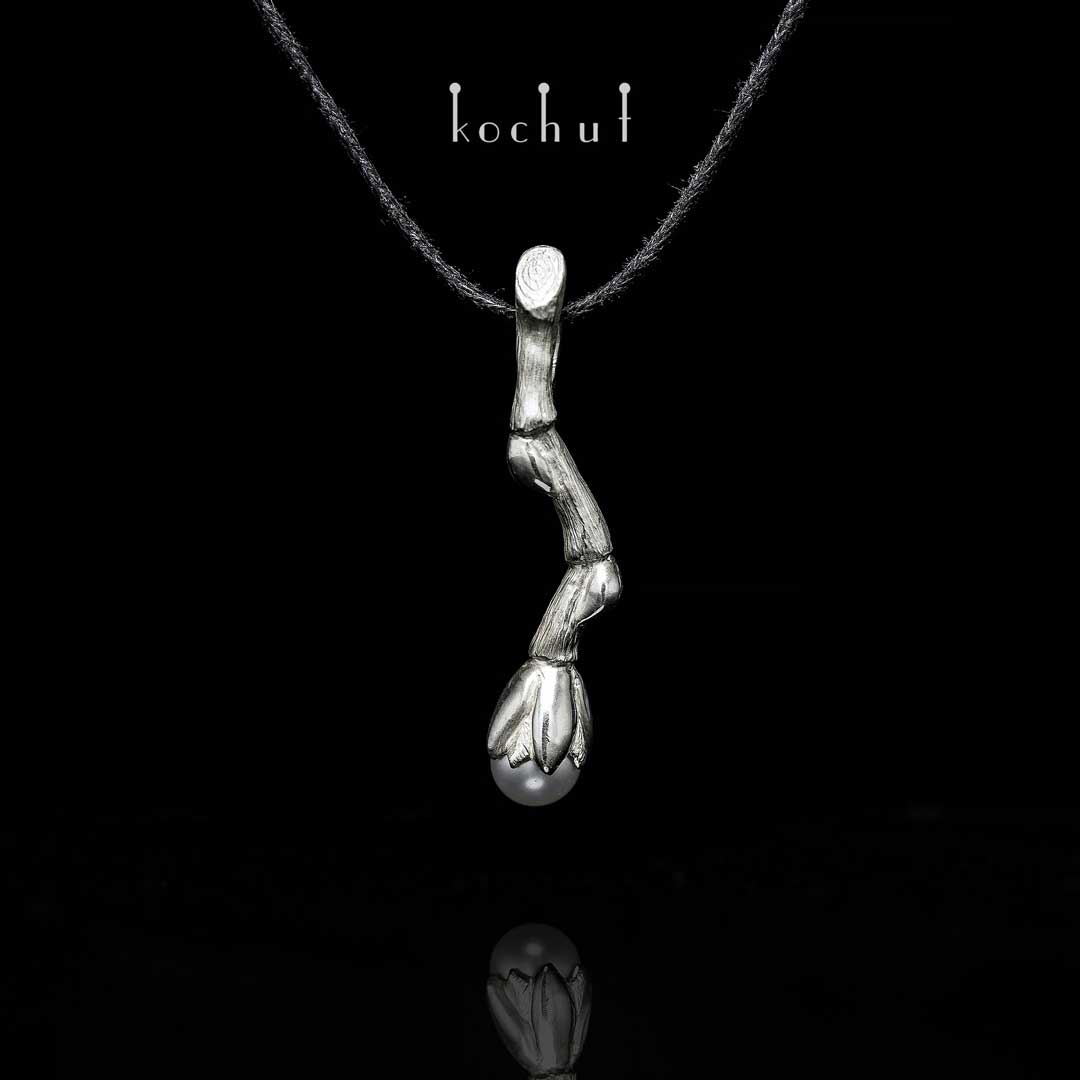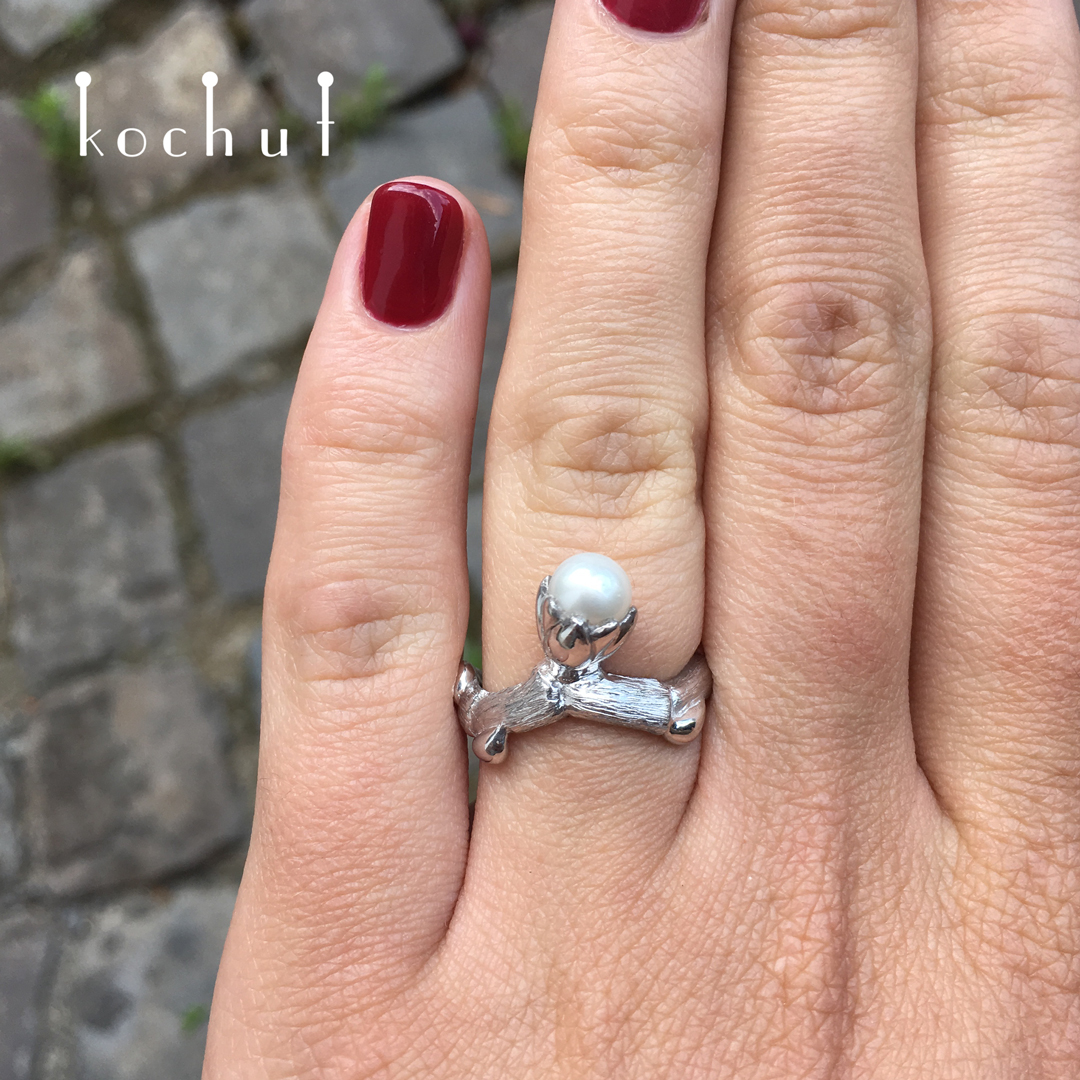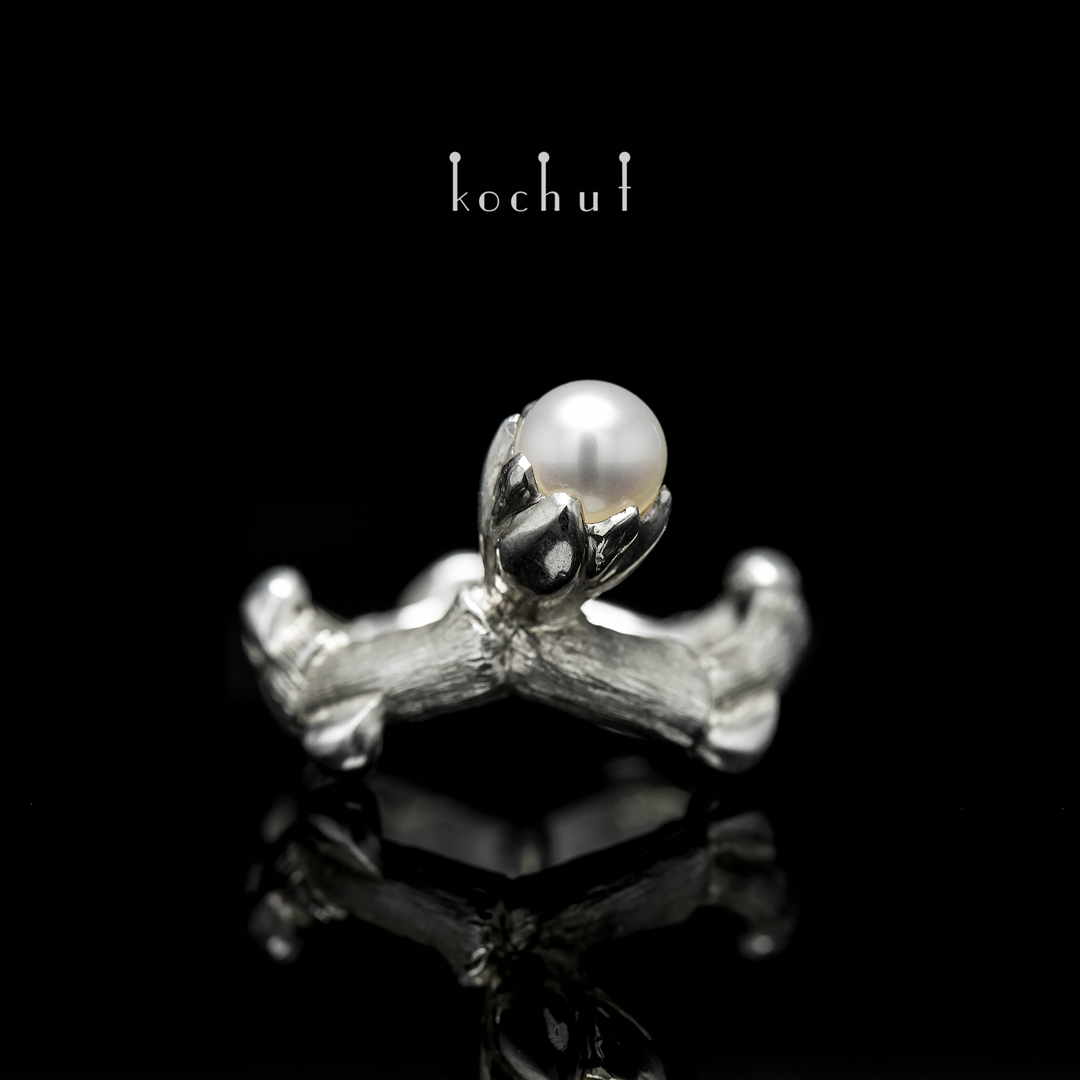 A set "Elvish flower". Silver, pearls
Characteristics
Metal: Sterling Silver
Insert: Pearls 5-6 mm
Plating: White rhodium
Description
If you ask a Scot once, where the elves come from, he will point you to the hills. He will also tell you that they can be everywhere - in windows, and doors, and everywhere and often they have underground dwellings, only they are hidden from the eyes of people in the guise of some wells, crevices and depressions.
Elves like to gather in dances on bright moonlit nights in meadows and intersections; and there they dance their adorable dance of the nymphs till the very morning to the sound of a forest song.
Also elves are very kind, they love nature and children, tend to treat their family and motherland with tenderness. These are incredible creatures that for centuries pass through legends and stories, decorating them with their beautiful energy. They are children of nature, children of the earth and heaven at the same time.
Our kit "Elven Flower" conveys the mysterious nature of the elves, a pinch of their beautiful and mysterious universe. It consists of the tenderest golden pendant and ring.
The set is made of silver and covered with white rhodium - so it looks so unusual.
The petal of the flower gradually opens and gives the world a true aesthetic pleasure - it is a white pearl in all angelic beauty and splendor.