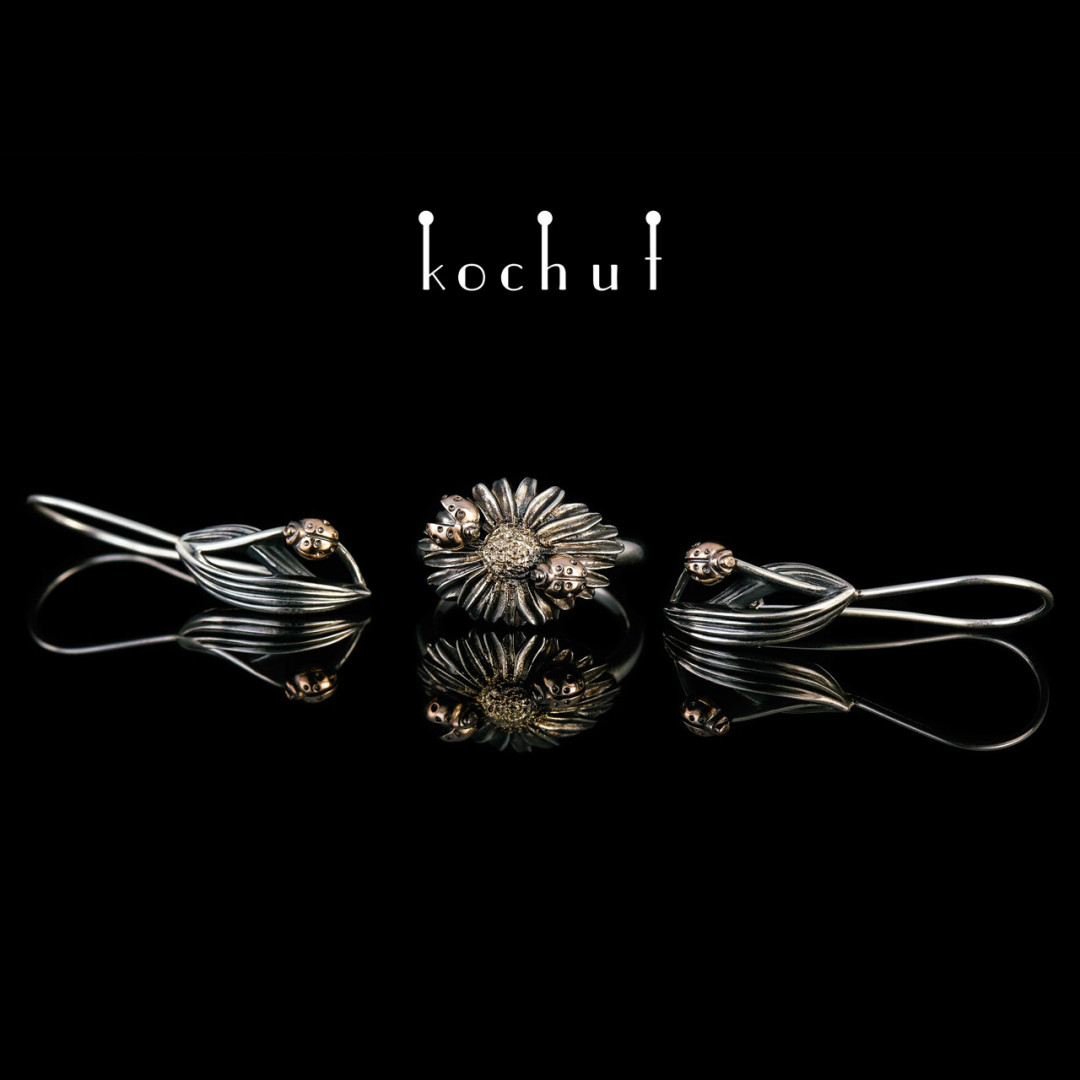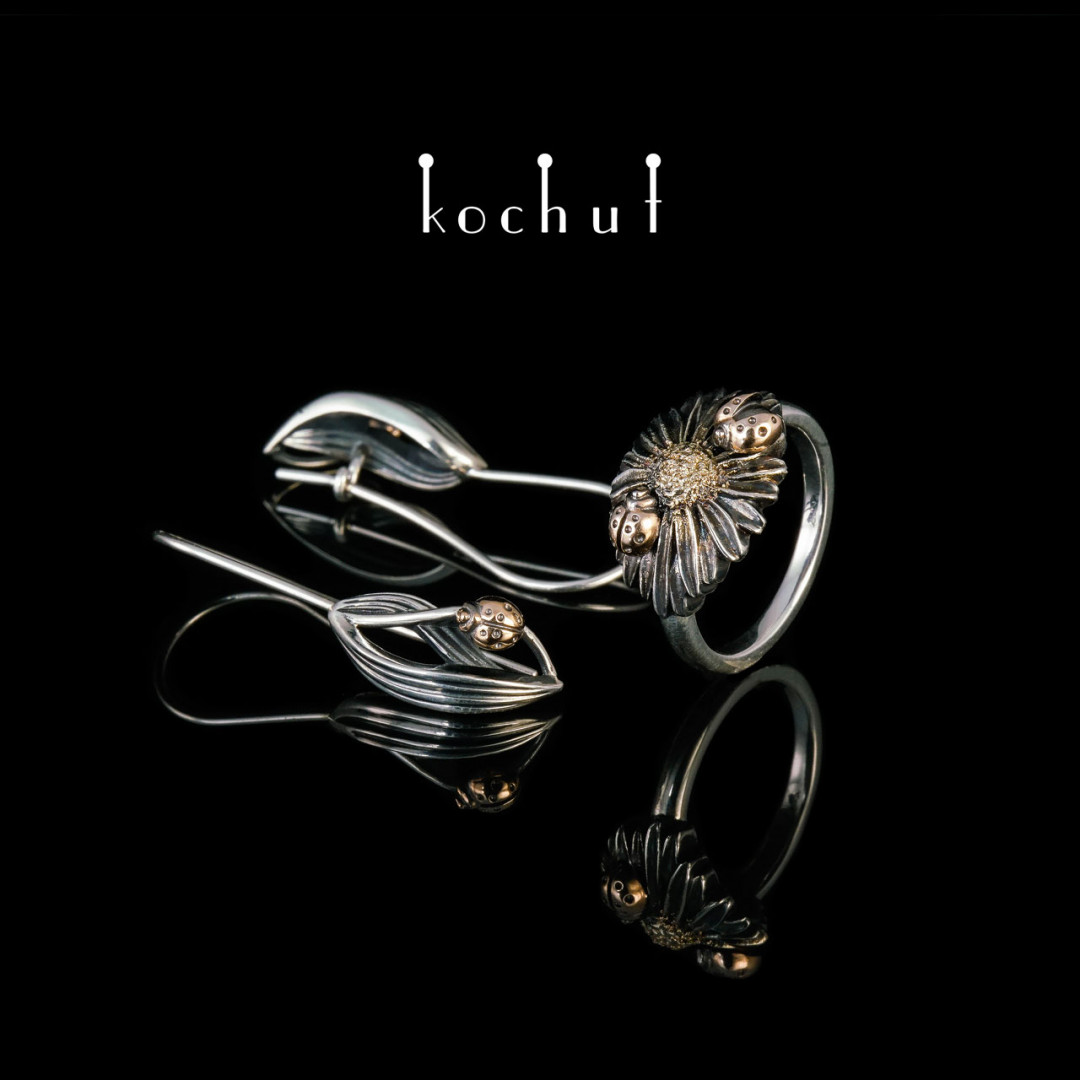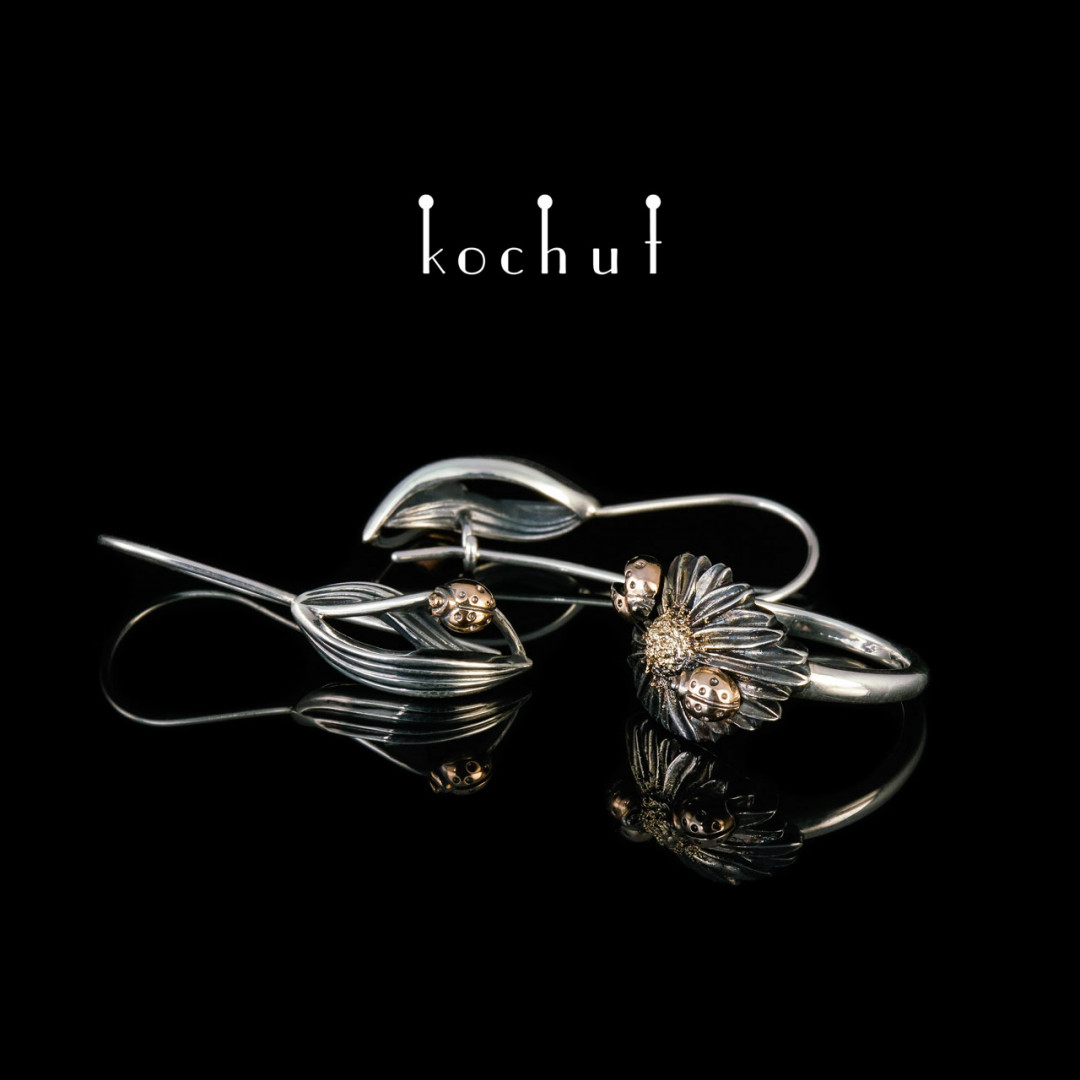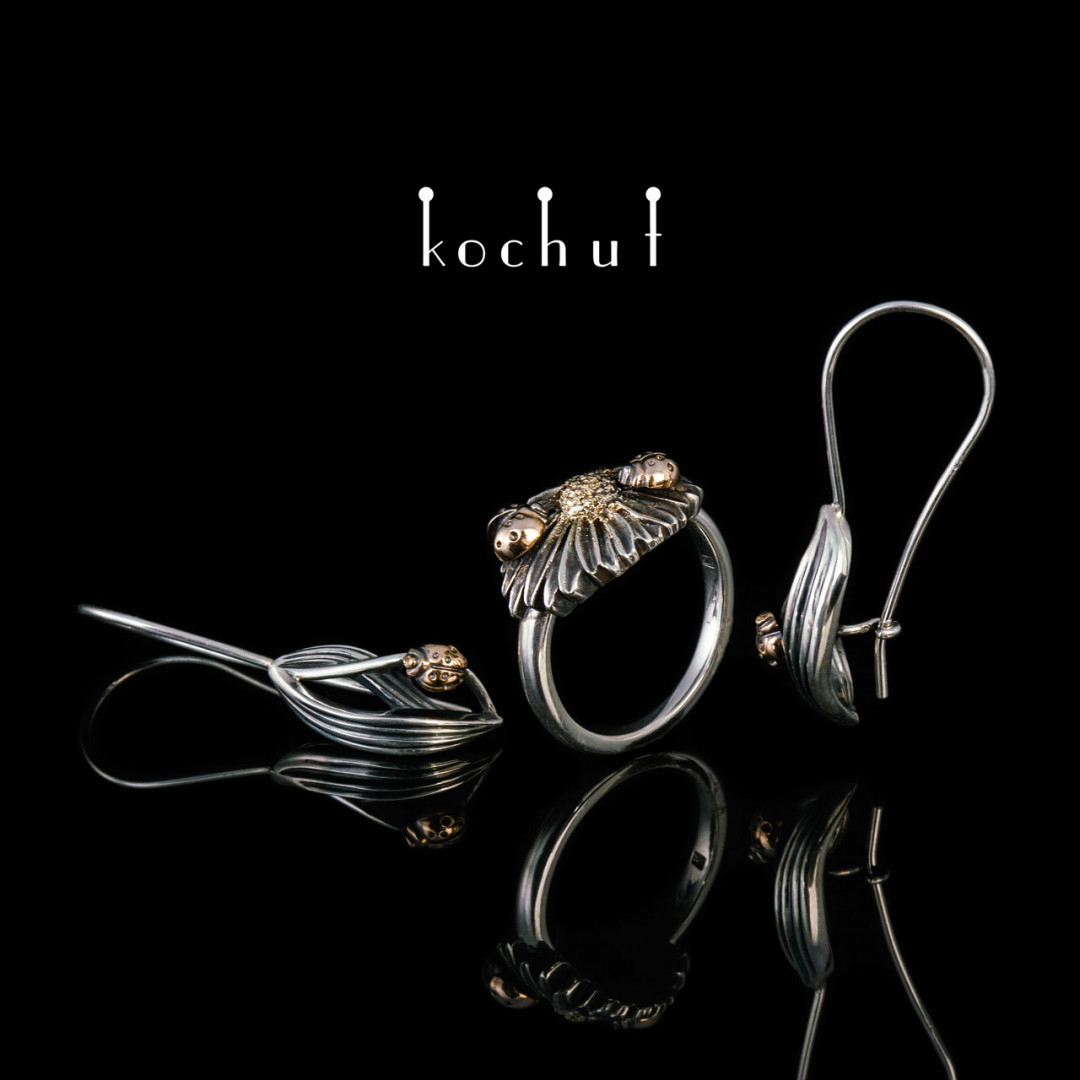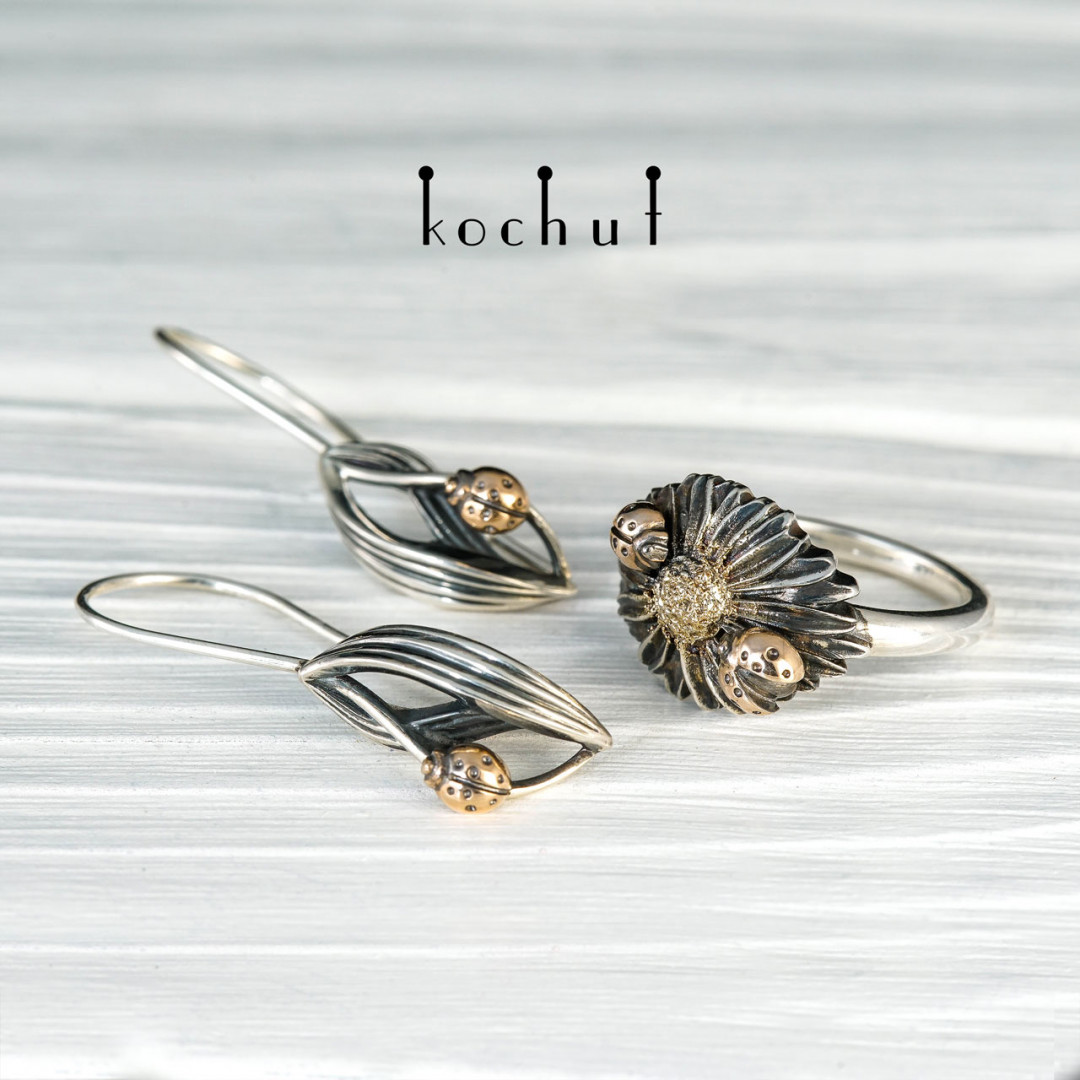 Set «Aroma of summer». Silver, red gold, oxidation, black rhodium
Characteristics
Metal: Sterling silver, 14K red gold
Plating: Black rhodium, oxidation
Description
Our veins flowed summer. It poured currant wine, dripped juice from watermelon and stretched a tube of ice lemonade. We buried it in raspberry jam and dried plants to bask in the fierce winter with memories and vitamins.
Summer is everywhere: at the bottom of a shallow river, sheltered me on a hot day; on a stick of your favorite chocolate ice cream and even stained with blackberry syrup. Its trail still stretches to the orange pattern of the sunset sky.
I closed my eyes and imagined that they brought summer to my nose. Have you ever felt the smell of tired August? A dreamy and ambitious June? Can you imagine the aroma of ripe July?
Love is when you want to live with a person all the seasons, and I would like to invite my love again in the summer. Imagine how two people stand on the seashore, enjoying the mature aroma of summer. And the other two went out in the morning in a remote village and inhale the smell of mowed grass. And for dessert today, someone has a sweet melon.
You ask me how the summer smells? Its aroma is the quintessence of life. A plume of youth on the dress of a senior young lady. Pink perfumes on the shelves of vintage stores. This is morning dew on the web and the wave of a butterfly, which changes everything in a second unsolved summer, in this unsolved life.
Set "Aroma of Summer" — a blessing for causeless happiness. Everything that you saw in it now belongs to you. Enjoy this dance of red gold and silver performed by nature itself.