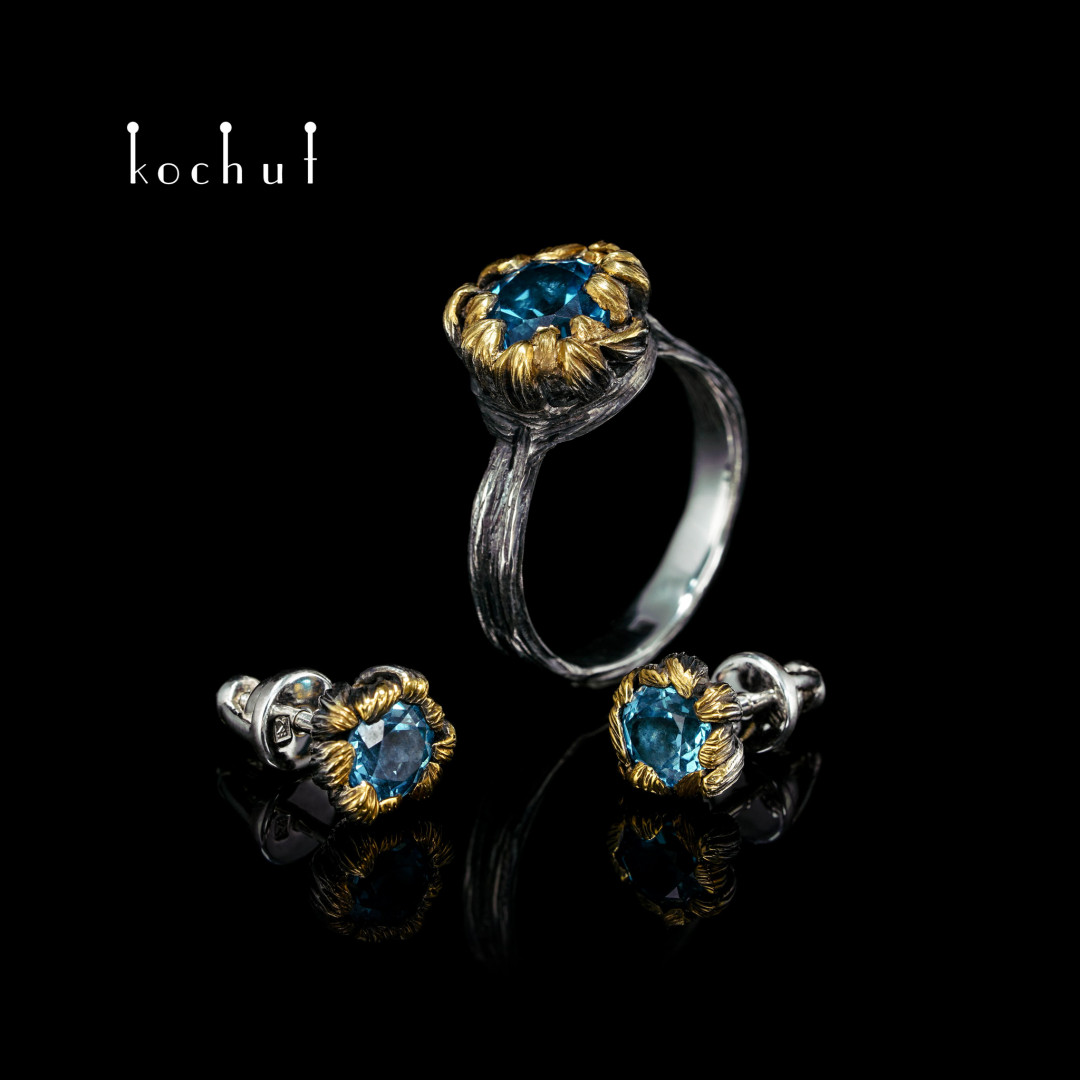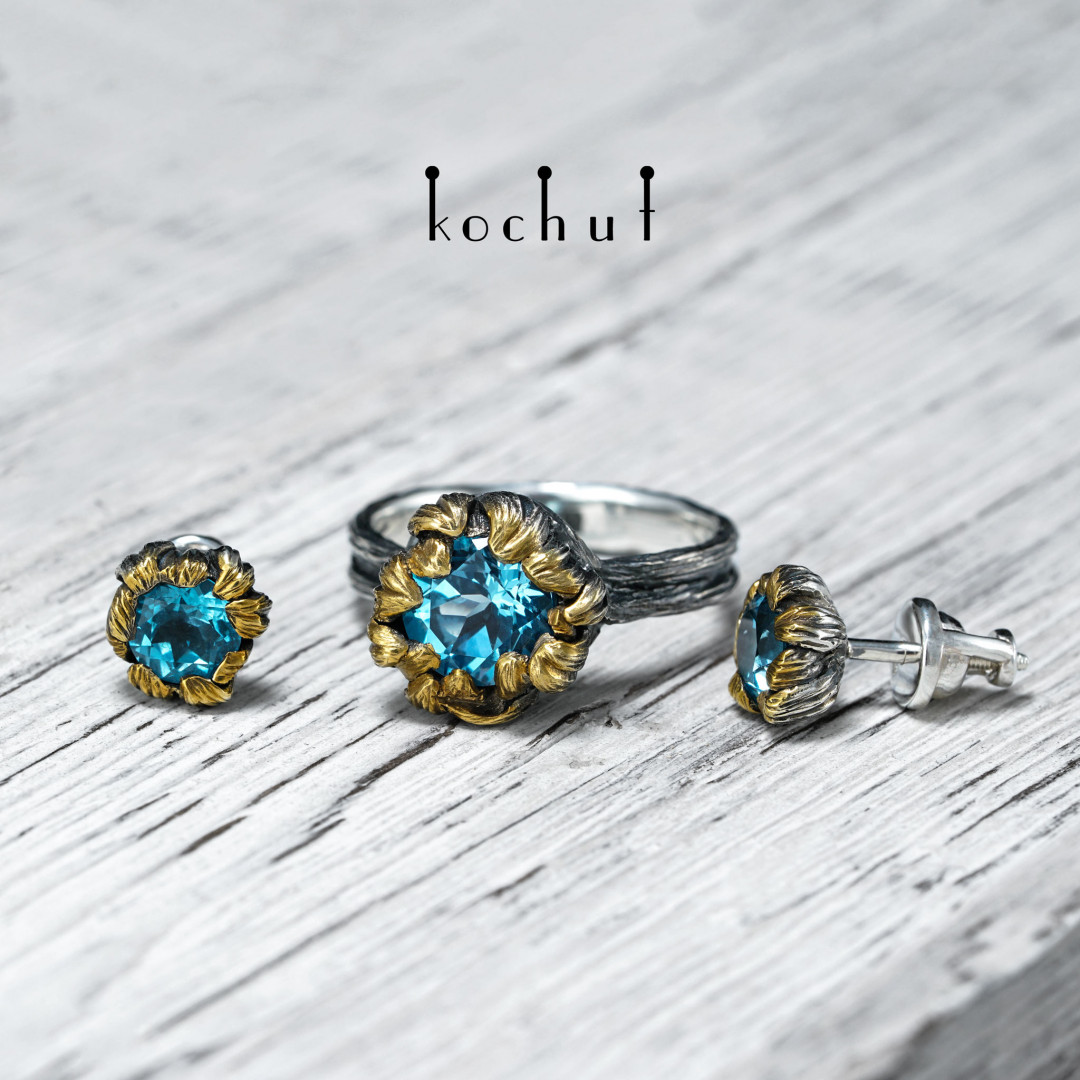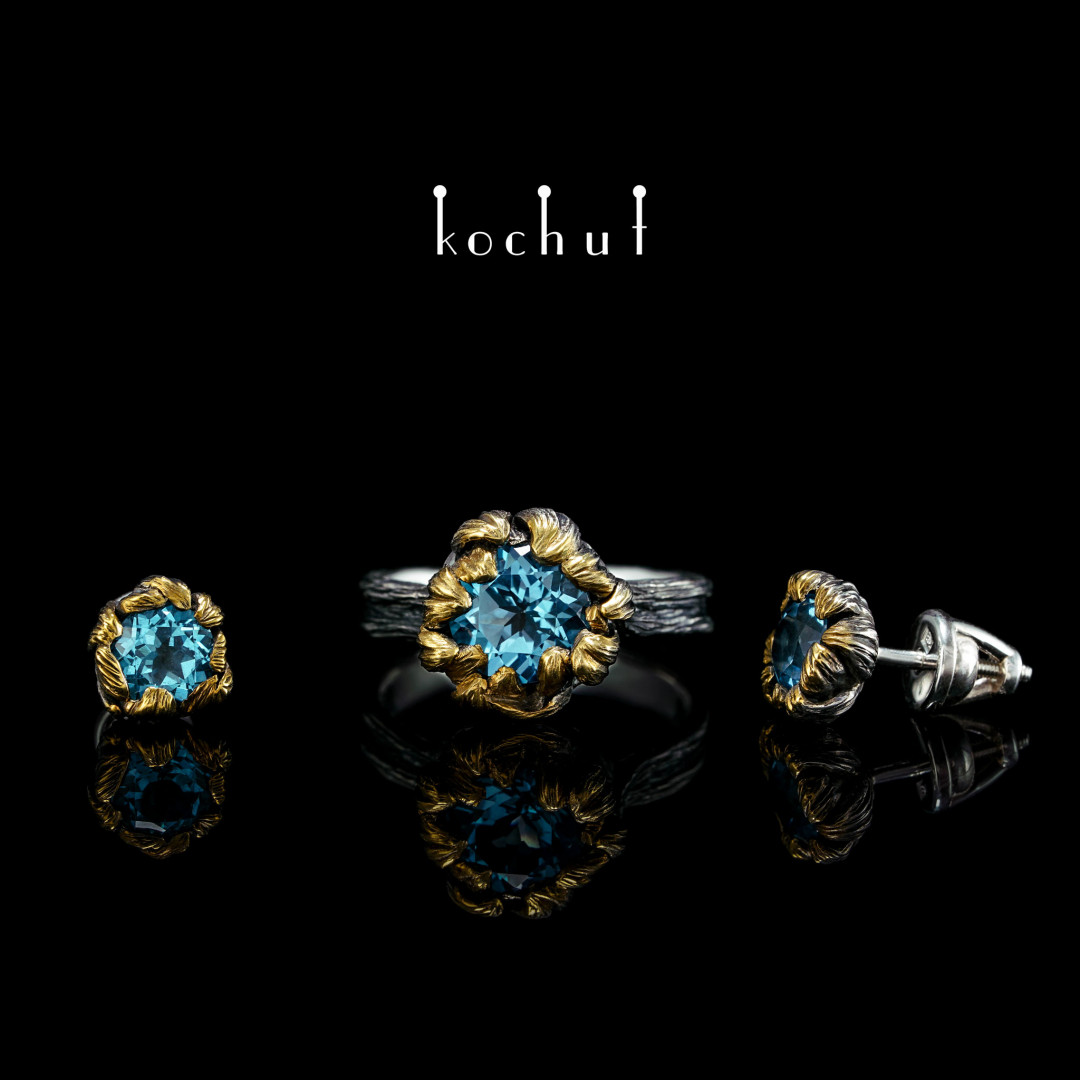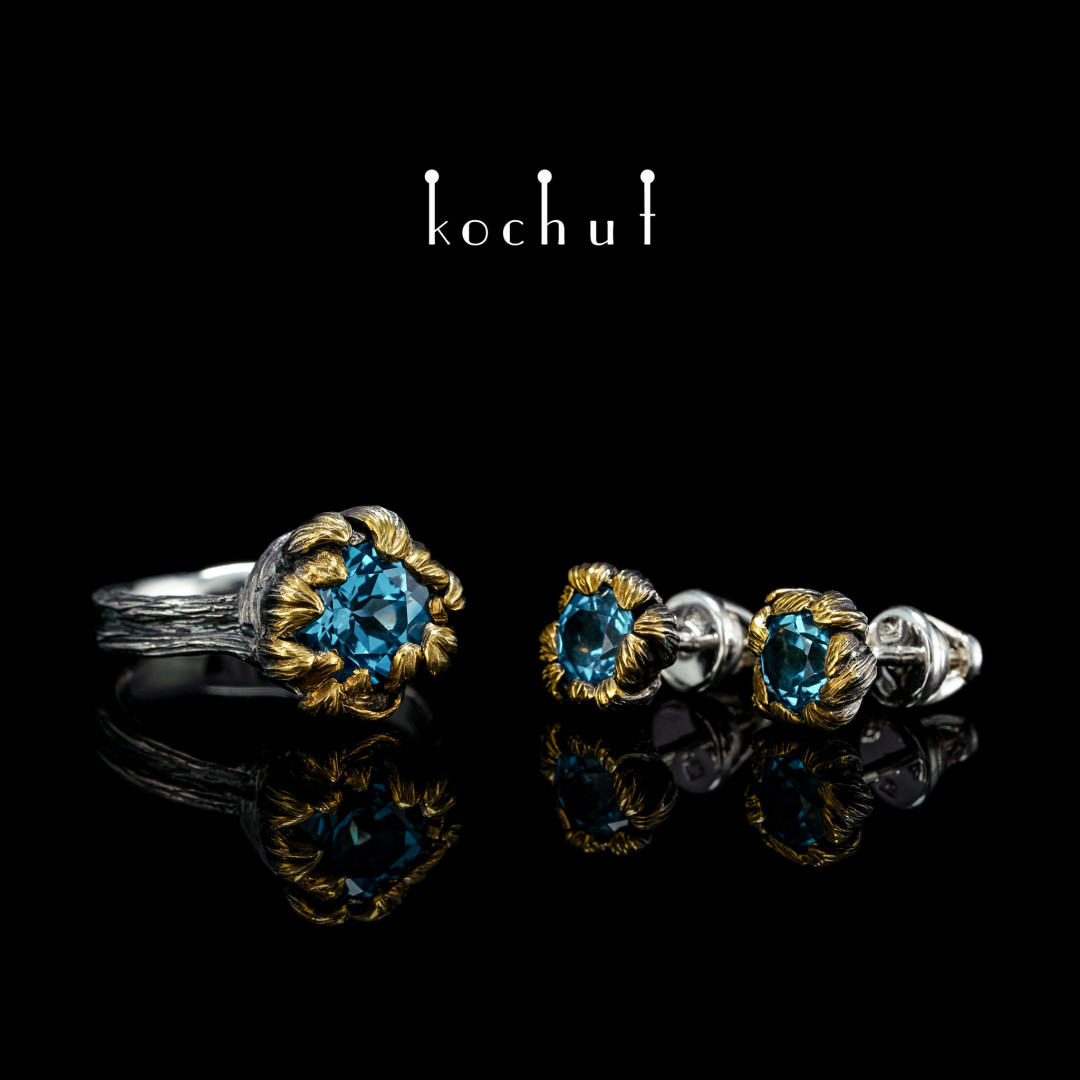 Set «Peony». Silver, topazes, oxidized, gilding
Characteristics
Metal: Sterling Silver
Insert: Topazes 8 mm (для кольца), 6 мм (серьги)
Plating: Oxidition and gilding
Description
The delicate peony bud is about to explode with a passion for life. His precious petals are still carefully wrapping the precious core, guarding against too bright light, from too loud sounds, from too indiscreet looks ...
A little more and a lush flower will fully show its luxury. A few more moments — and it will bloom like a living jewel. Another moment — and he will charm everyone around with his scent of graceful perfection.
This story is told by our beautiful silver set «Peony». These gentle and at the same time strong decorations as absorbed the spell of the climax of disclosure.
When deep beauty is ripe enough, it is time to flourish. Set «Peony» is not only about the flower. It is about how your own inner beauty gradually matures in your heart and becomes ready to joyfully manifest to the whole world. It is for those who are ready to dare to blossom with charm, tenderness, love, new talents or fresh feelings.
Each unique quality of human character, each subtlest manifestation of the soul — like delicate flower petals, enriches the world with new shades of colors and fragrances. Each precious side of the heart should sooner or later shine in the rays of light and thus manifest its beauty. Each of us is a unique flower in the garden of earthly reality. To bloom is our privilege, purpose and honorable duty.
Set «Peony» can become a symbol of the most magnificent flourish of your unique beauty.