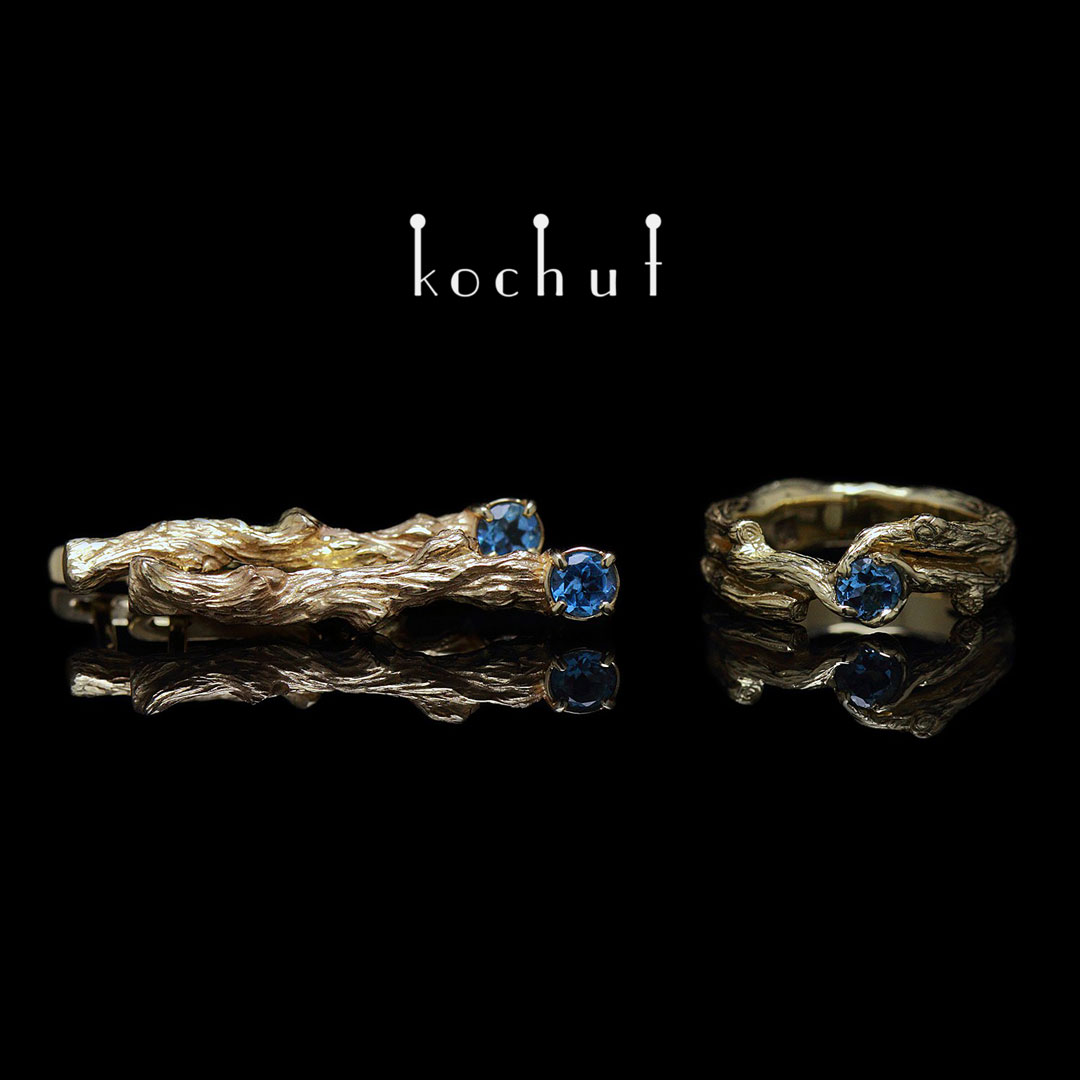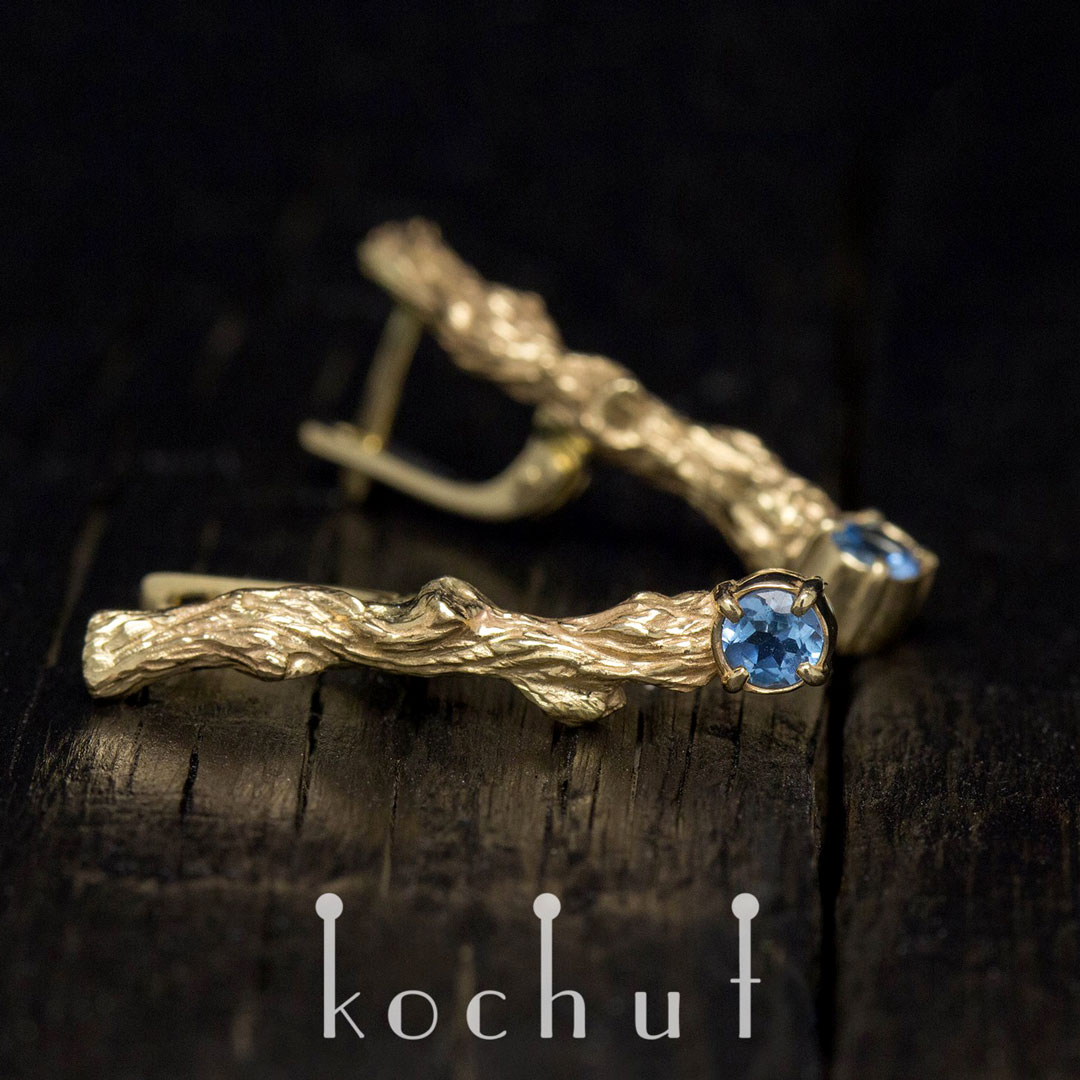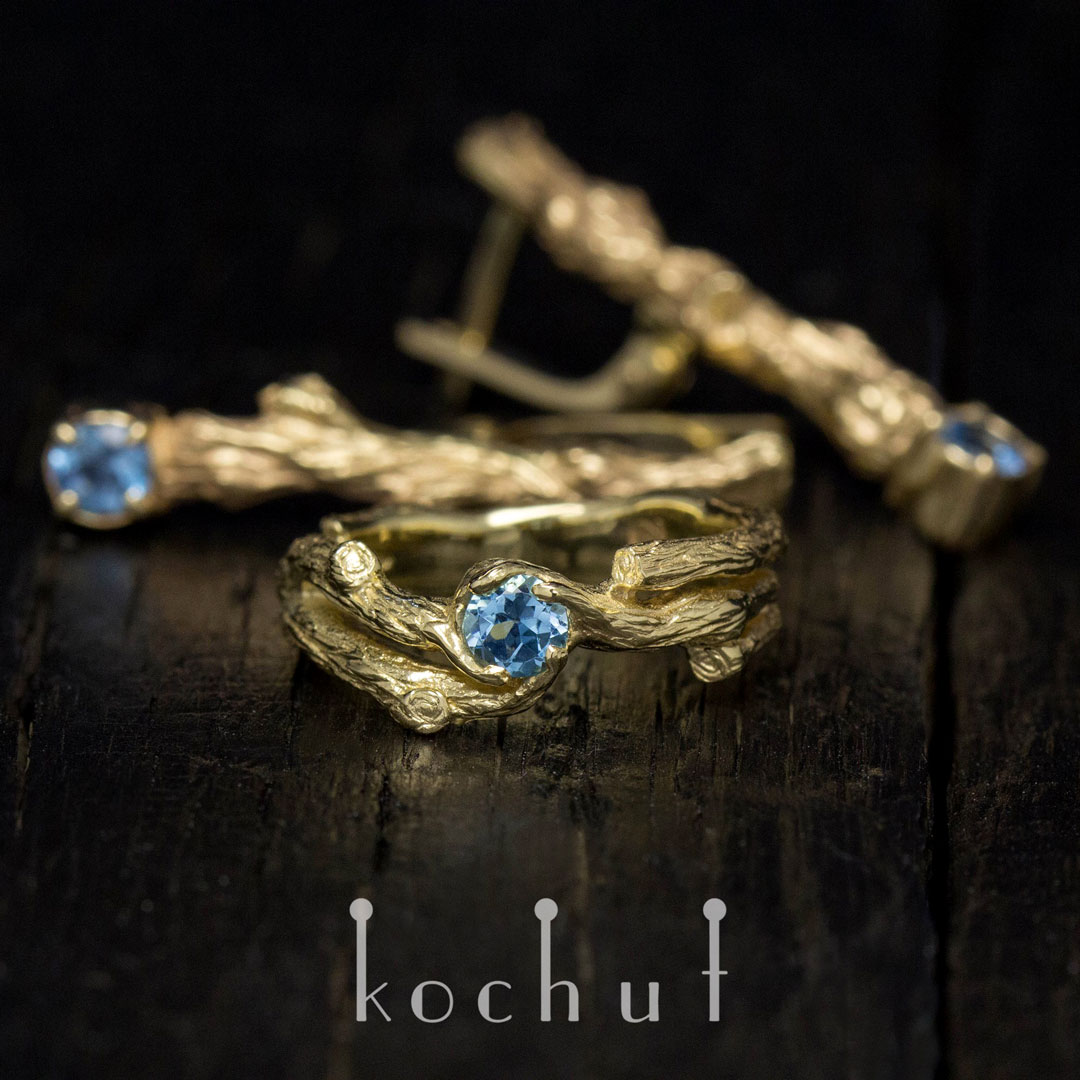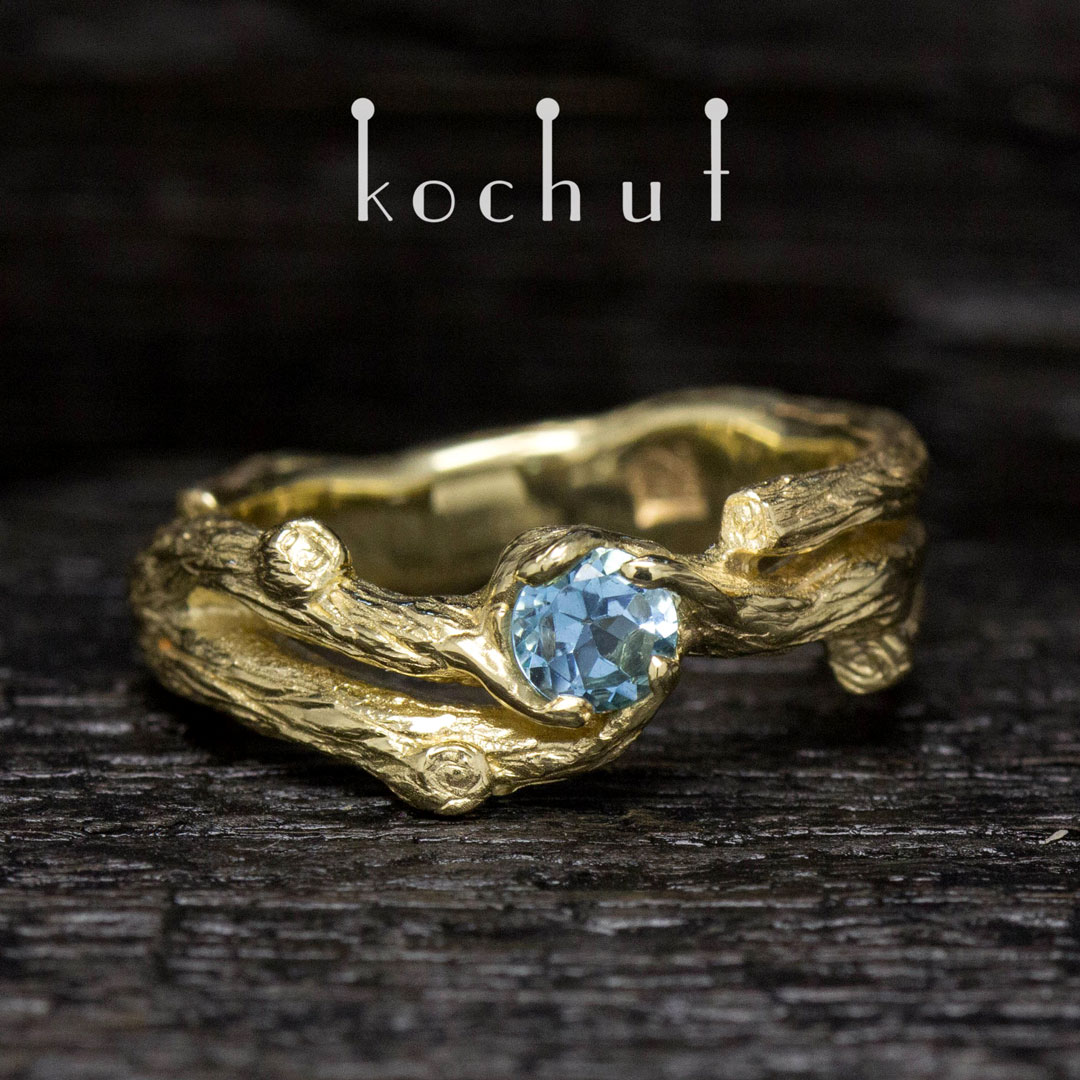 Set "Twig". Yellow gold, topaz
Characteristics
Metal: 14k Gold
Insert: Topazes 4 mm
Description
Elegant cold shine of blue stone. Bright beam of the heavenly ocean among the milky emptiness of the clouds. Delicate marshmallow aroma of beauty and comfort.
So we characterize the fresh morning shine of topaz. It reminds us of the distant singing of the North, of the dense Italian lakes and the azure banks of Mexico at the same time.
Over time, the blue topaz took on the role of a protective amulet. He helps not to lose his life path, confidently go to his goals and especially he does not tolerate lies and betrayals. They say that it is most suitable for those who want to get to the bottom of truth or strive for wealth. Especially the blue topaz was revered by sailors, because they sincerely believed that its presence on the ship would help find the shore and pacify the hurricane.
But apart from all its protective and magical properties, it still remains just a beautiful stone that makes the hearts of women fight faster. It perfectly emphasizes the whiteness of the female skin and remains noticeable in any manner. Perfection is in the ring, and at the same time perfection is not synthetic, but natural, created by nature itself.
Our kit from the collection "Twig" chose topaz to reunite with him in the eternal dance of inseparable friendship. The ring and earrings are made of yellow gold, because gold is especially beautiful in staining the majesty of topaz.
Small topaz in the branches twinkle like a morning dew or a tear of happiness of nature, which saw a new dawn.