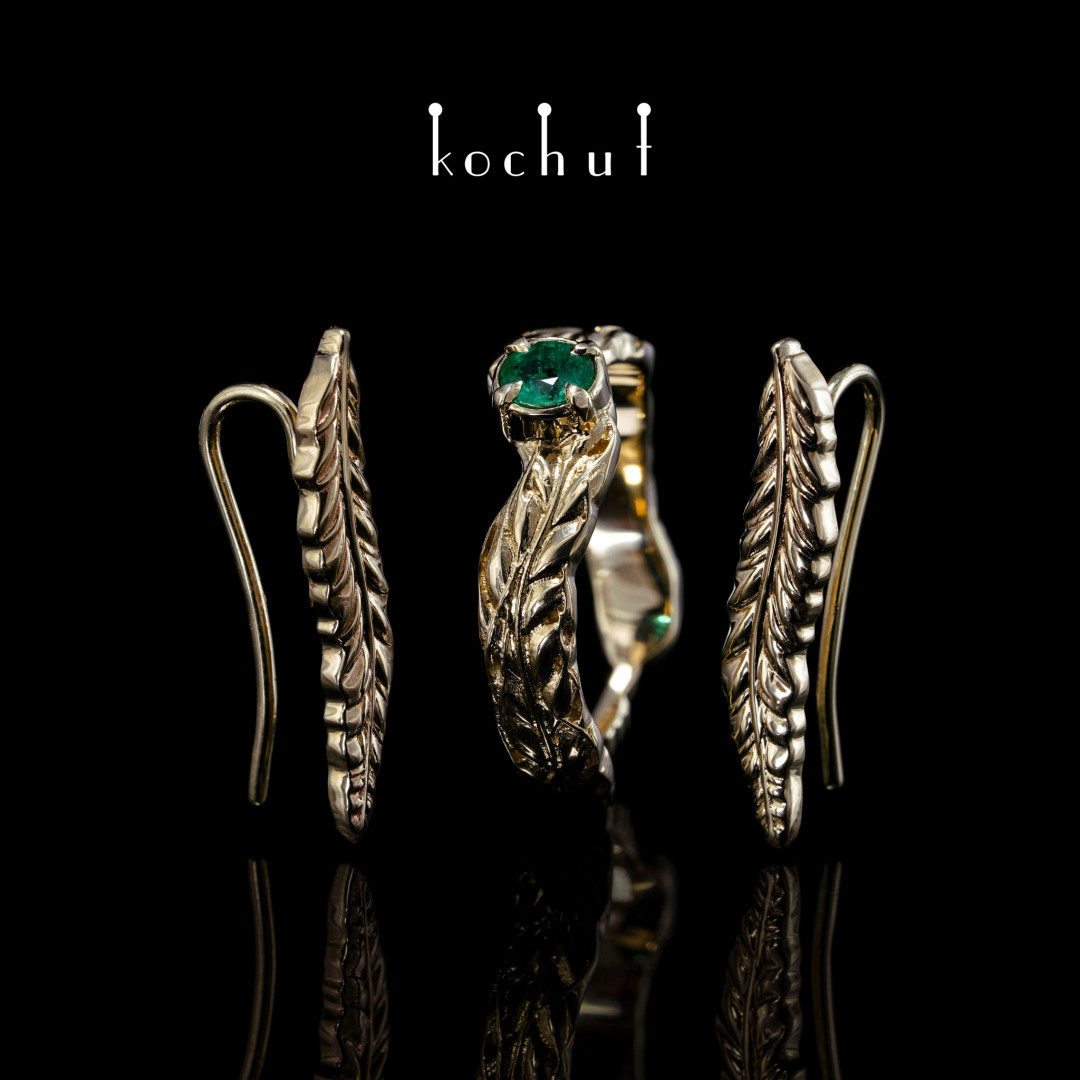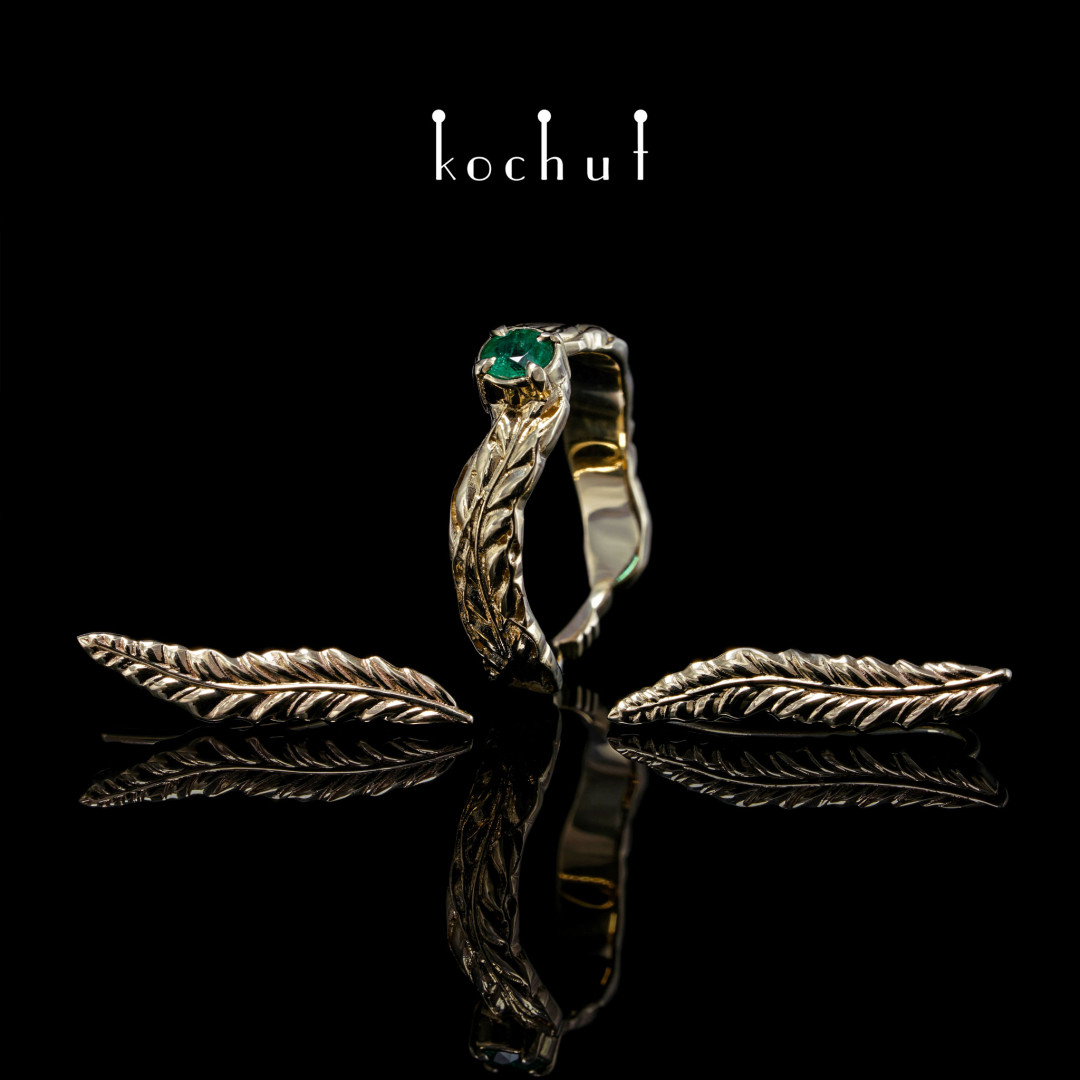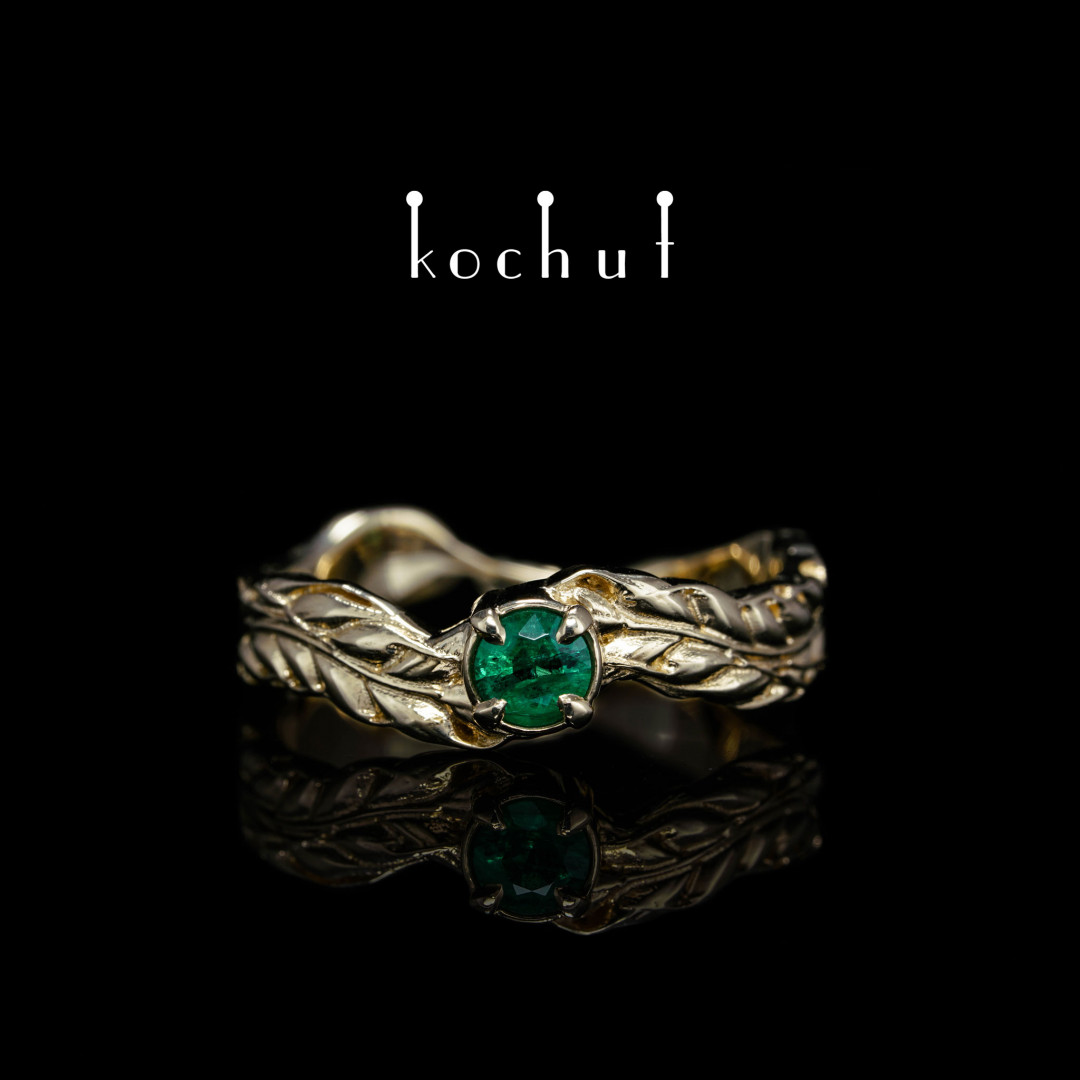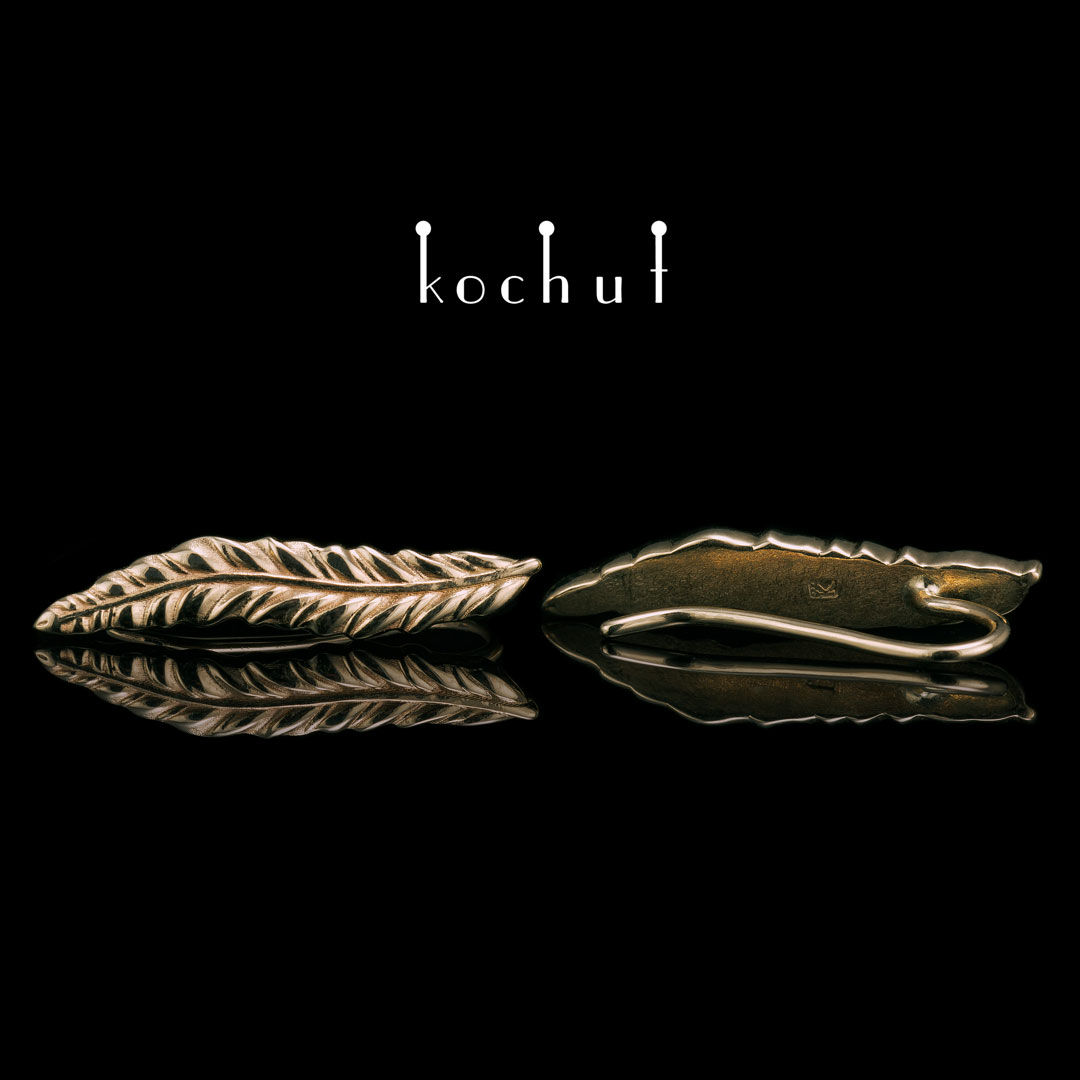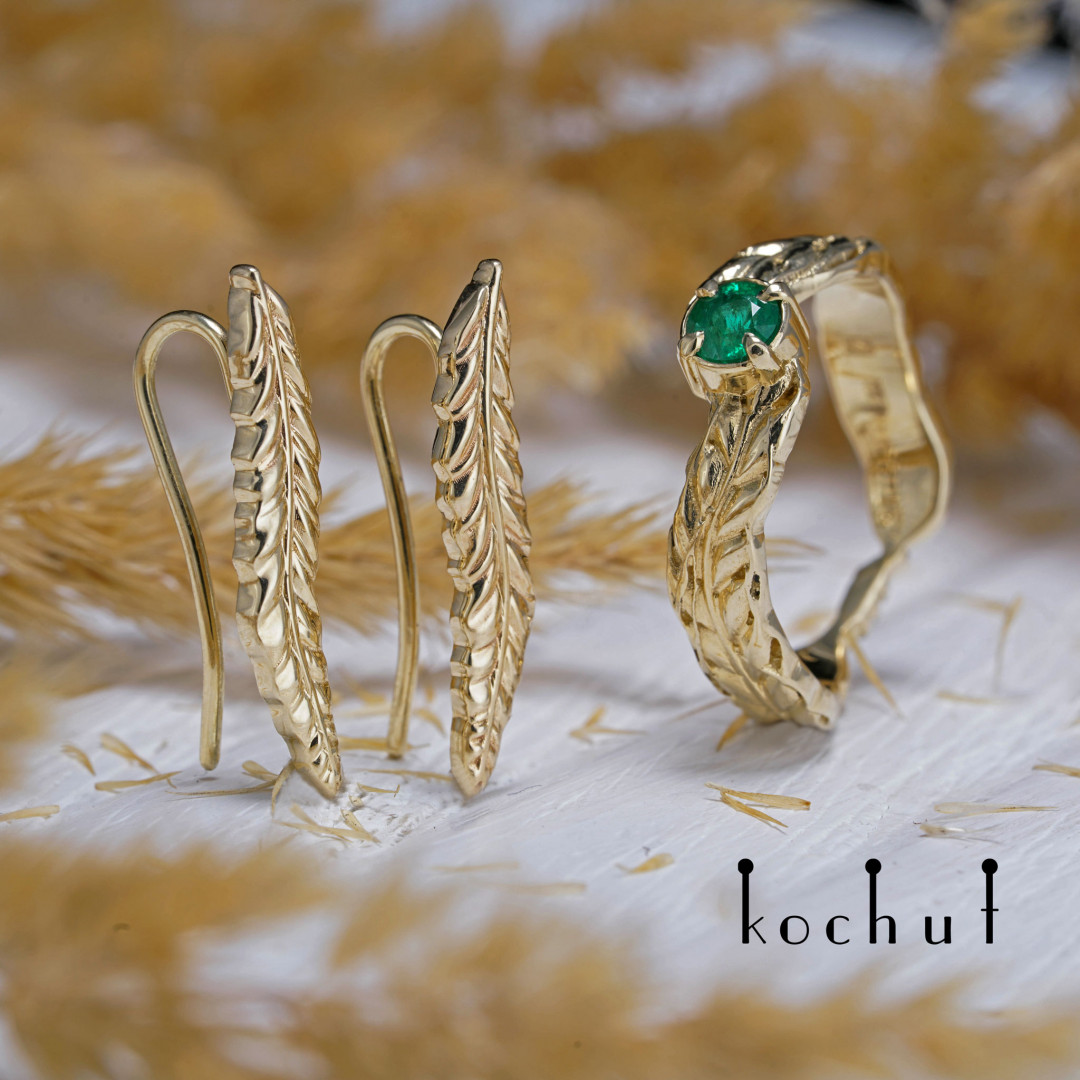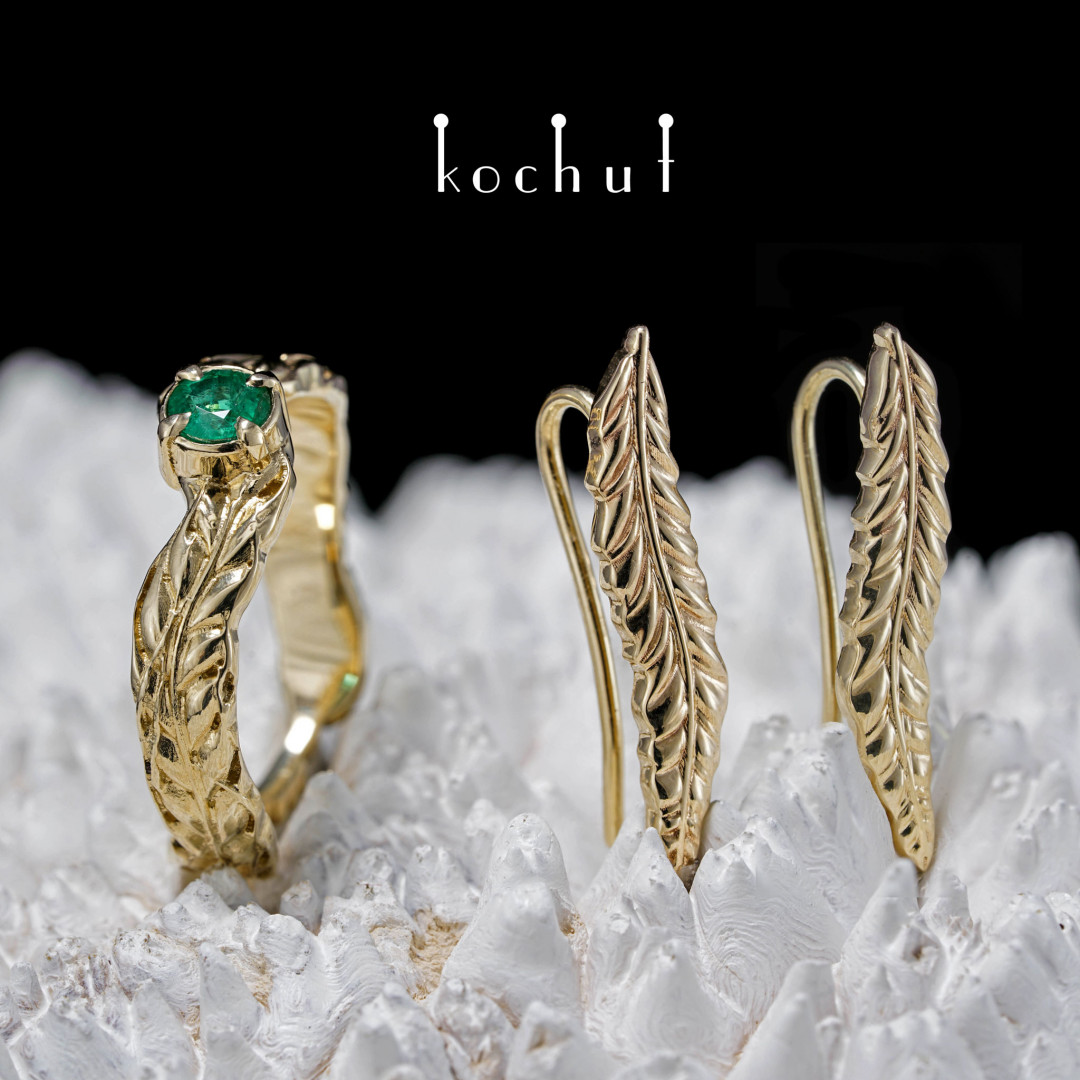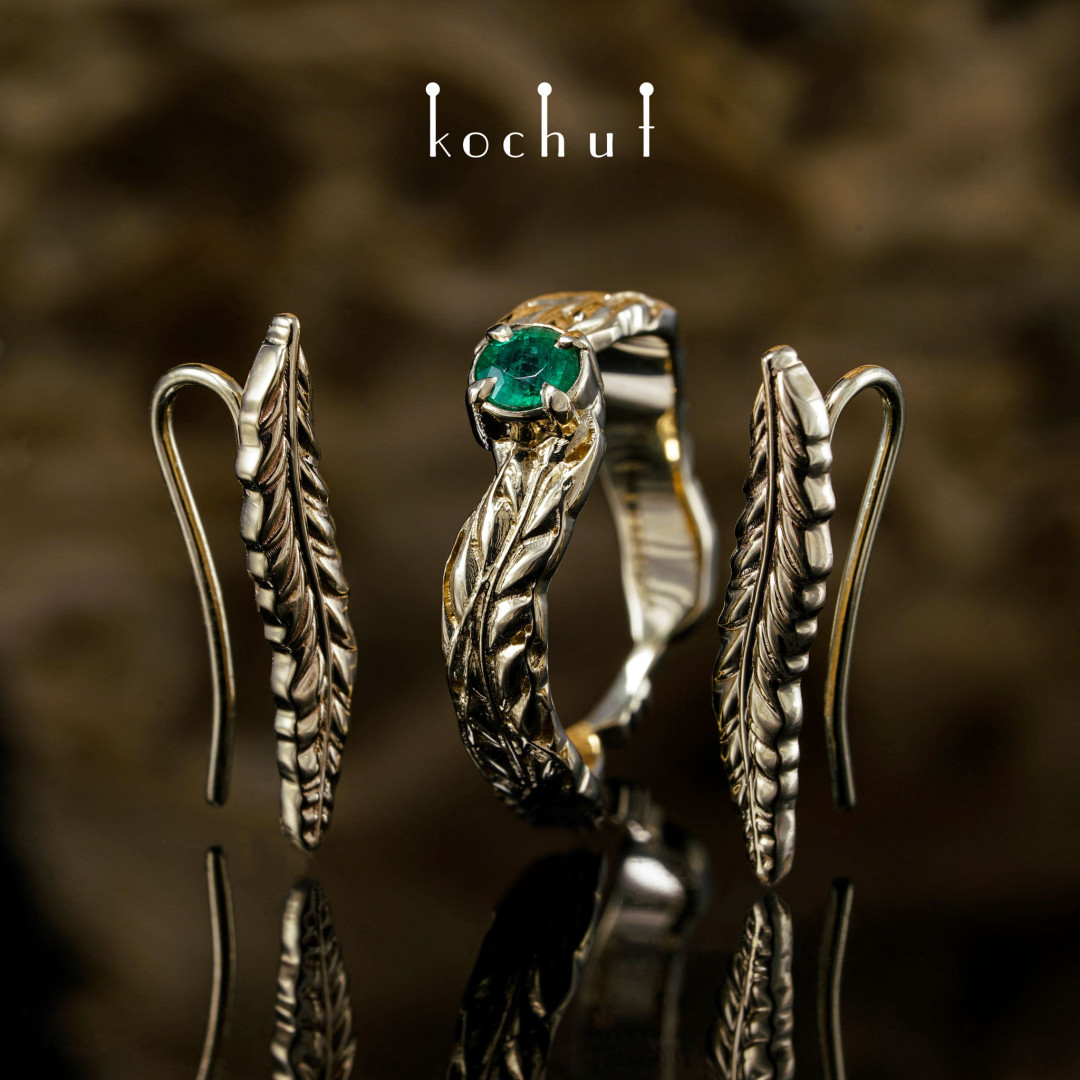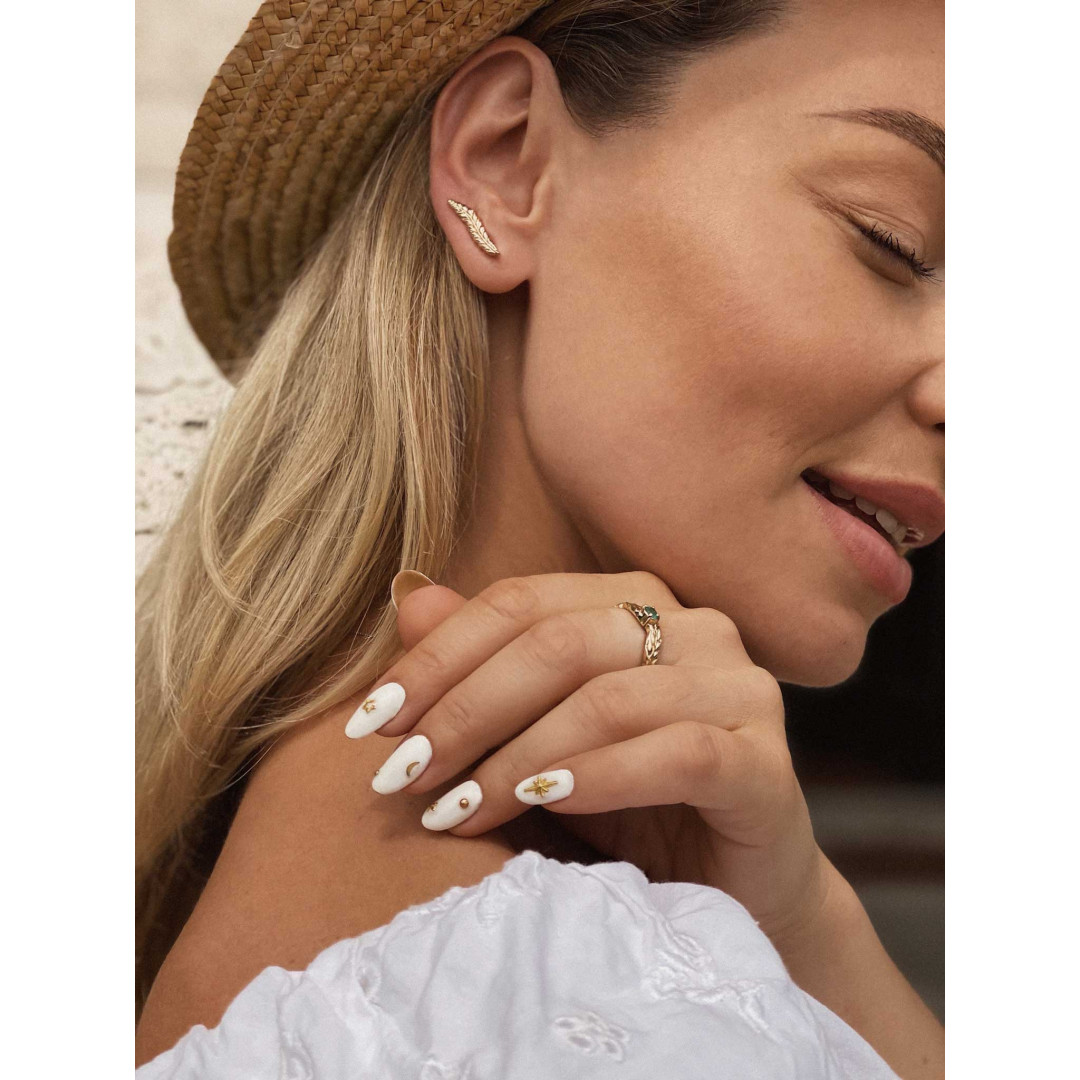 Set «Spikelets». Yellow gold, emerald
Characteristics
Metal: Yellow 14K gold
Insert: Emerald 4 mm
Sizes: Earrings length — 22 mm
Description
Cicero said that: "No one can be a good poet without a spiritual fire and without some inspiration - a kind of insanity."
Inspiration haunts us in the night mist, when we feel the beauty of the twilight realm. Inspiration - in the picture of a classical artist, in a favorite book, in beautiful lines of a gentle verse. Inspiration is a woman, her half-closed eyelashes and a warm smile.
We are looking for him in every second of our life. Without it, there is nothing, neither creatures, nor creators.
Inspiration leads us through the labyrinth of love and creativity. It holds us by the hand, like little children with closed eyes and a happy soul. We may be blind in this world, but we see the heart better than the other - with our eyes.
Have you ever seen the point of contact of a wide blue sky with a yellow wheat field? A place where they touch their foreheads and gently embrace each other's camps. Incredible contrast and explosion of color - in their touch. Love, happiness, desires - everything can be found in nature and its gifts.
And we found them in a beautiful set from the collection of "Spikelets".