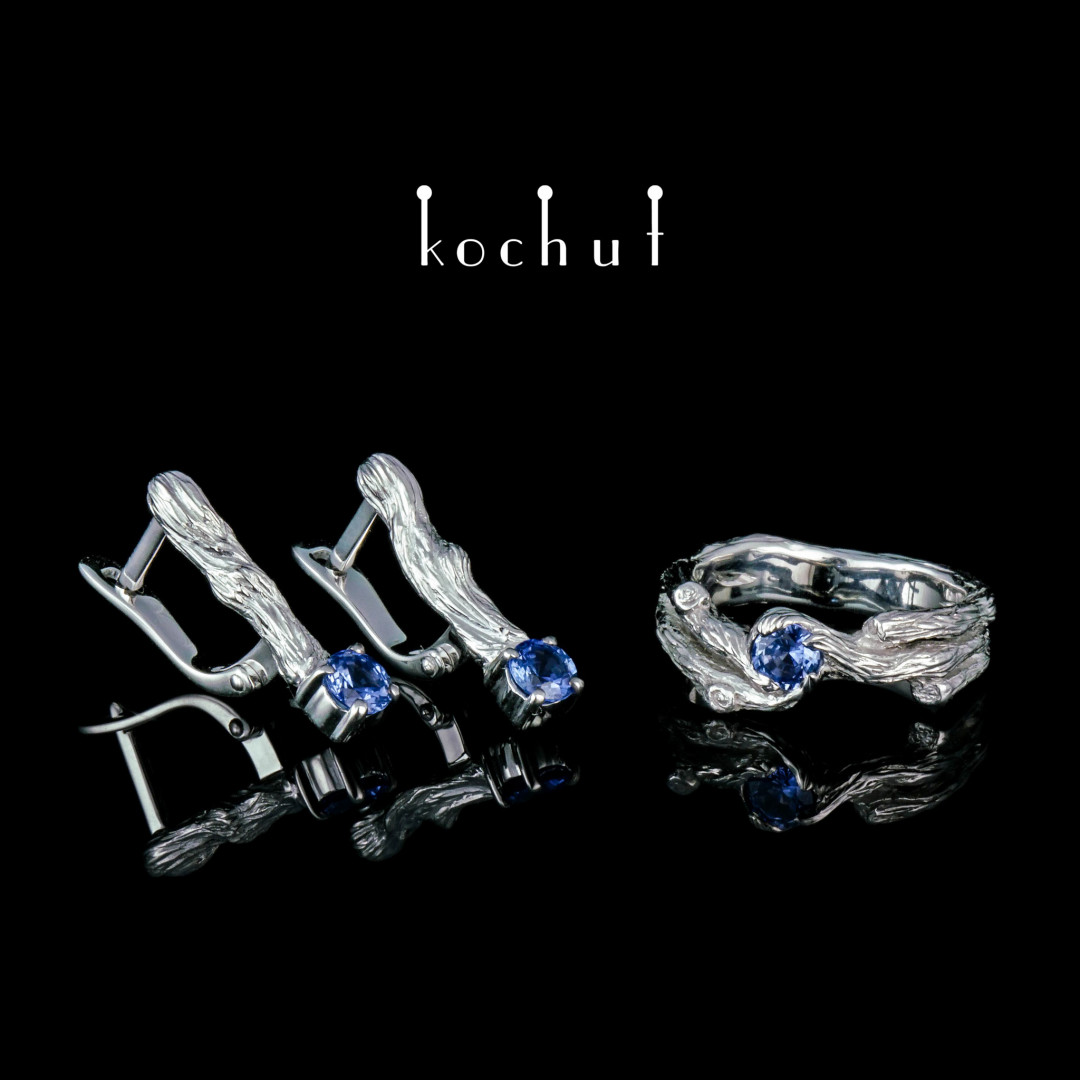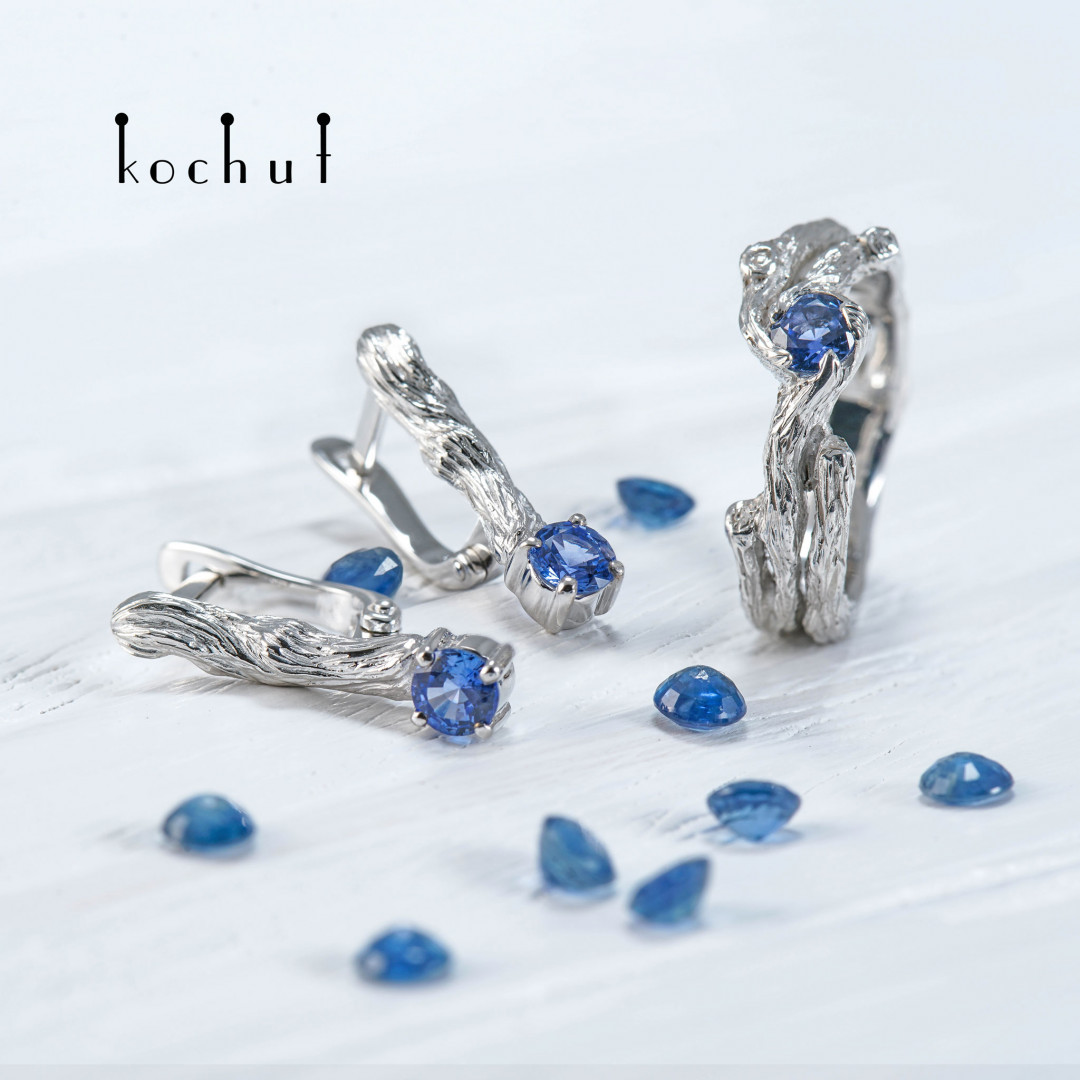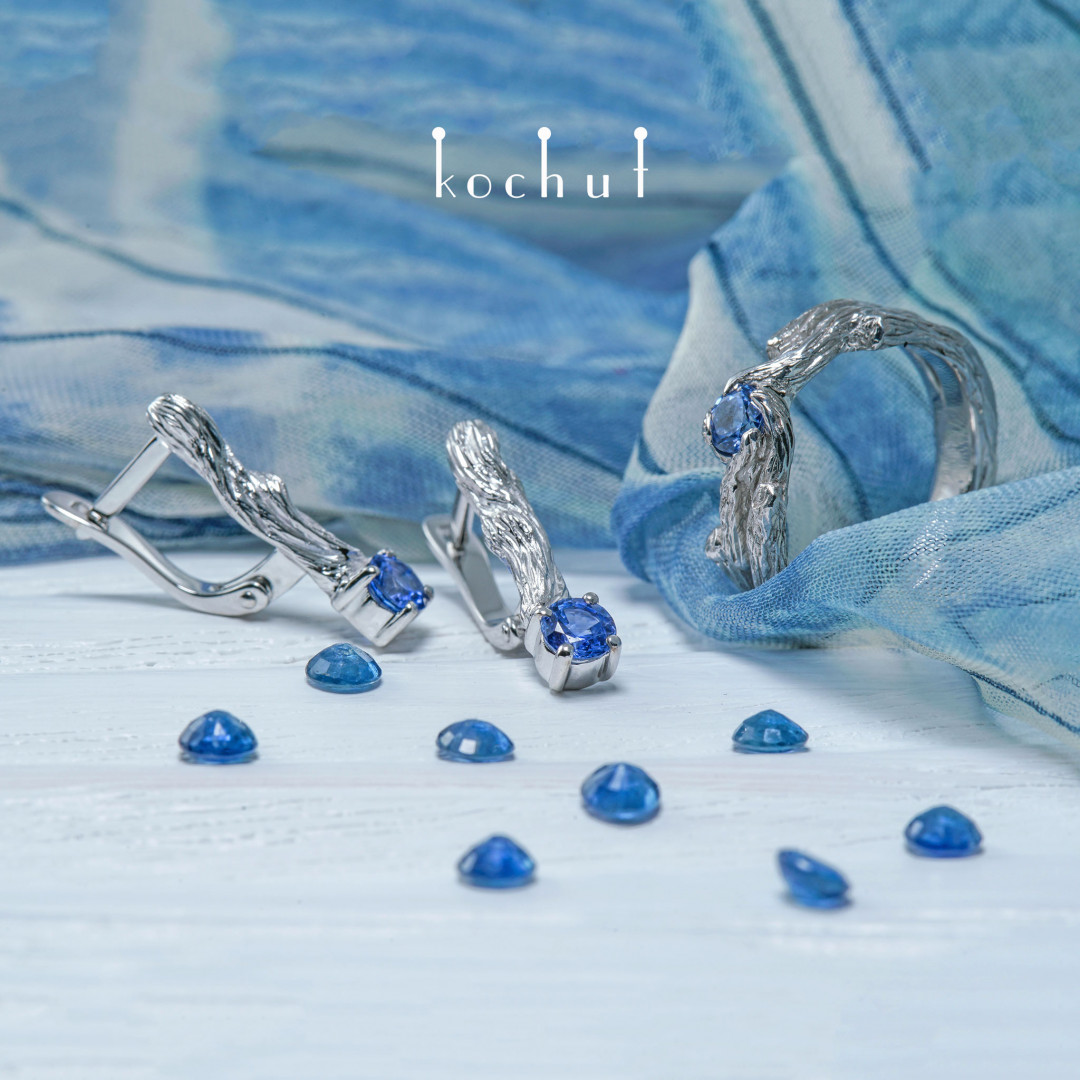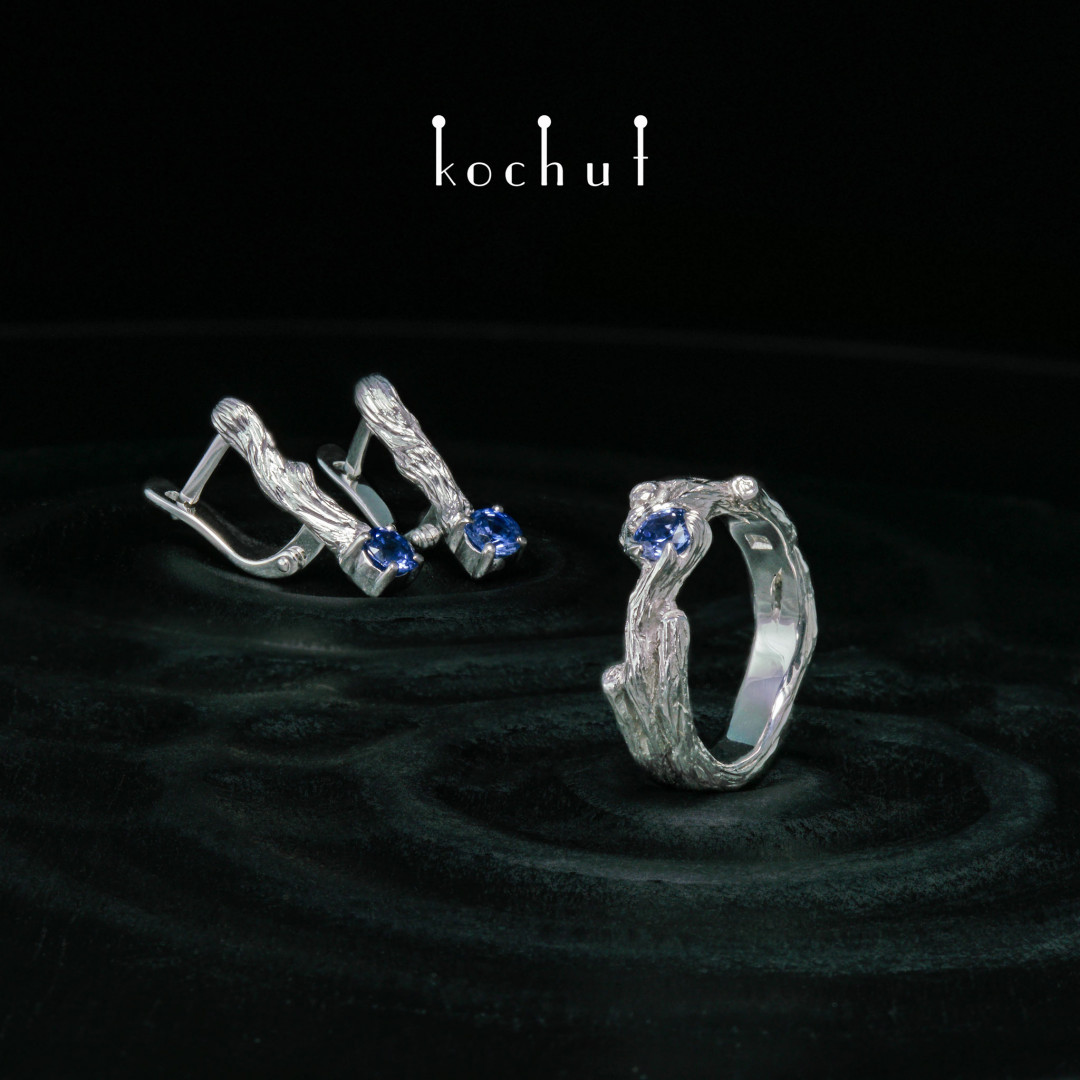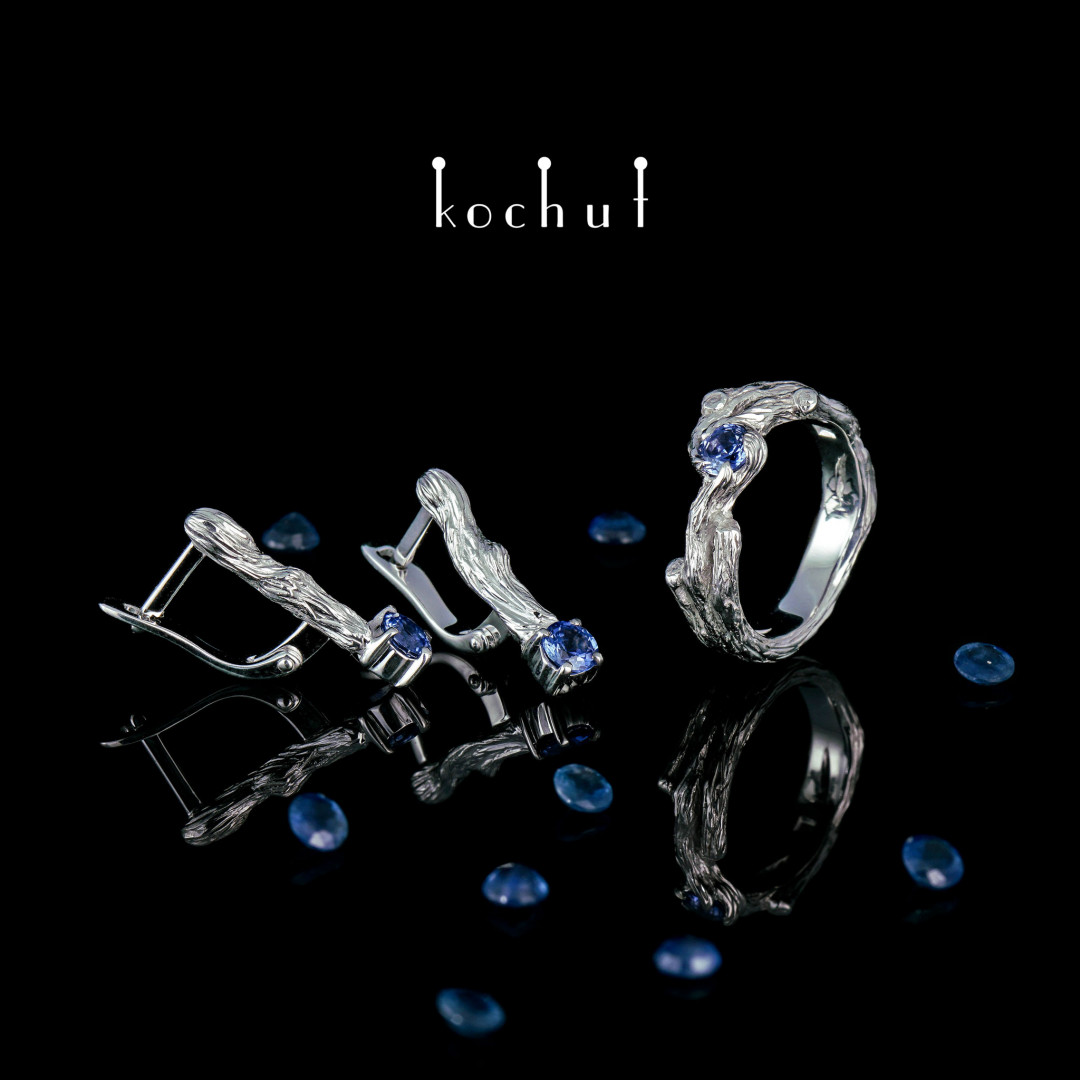 Set «Twig». White gold, white rhodium, sapphires
Characteristics
Metal: 14k white gold
Insert: Sapphires 4 mm
Sizes: Earring height 19.7 mm
Description
One of the most pleasant sensations is to walk barefoot on the silky green grass on a sunny summer day. To feel the fresh juice of nature on your fingers, to breathe in every cell of the body the thick and juicy spirits of nature, physically feeling the presence of peace in your soul.
A fresh summer breeze walks around the neck and eyelashes, leaving no traces, except unobtrusive heat. He walks along the grass like a smiling passer-by and lifts her gaze to the distant azure skies. On the trees fragile twigs breathe in the scent of the sun and wind and feel like a real heritage of the world. Nature is the universe in the universe, and it is the colors of summer, the colors of the rainbow and flowers. Subconsciously for us, green means growth, physical and spiritual development, harmony in nature.
Greenness calms us, gives us a feeling of lightness and security. Generosity and reliability are his other names. Green color pleases your eyes, as our collection "Twig" will please your heart.
Very feminine set, it can even be called creative and radiant. It consists of a ring and earrings, which are made of white gold. Insert — blue sapphires, they are perfect for any image and skillfully emphasizes the real beauty of a woman.