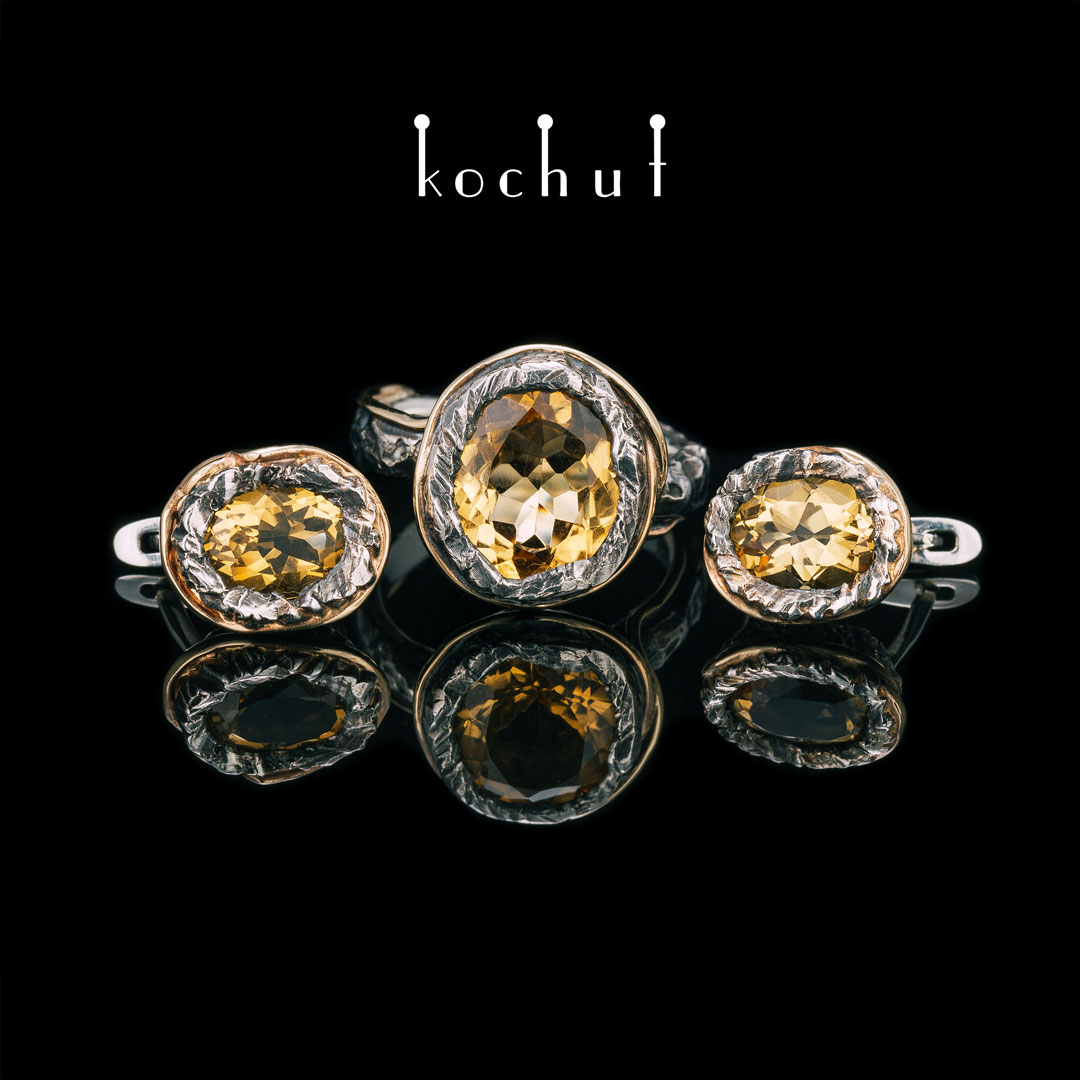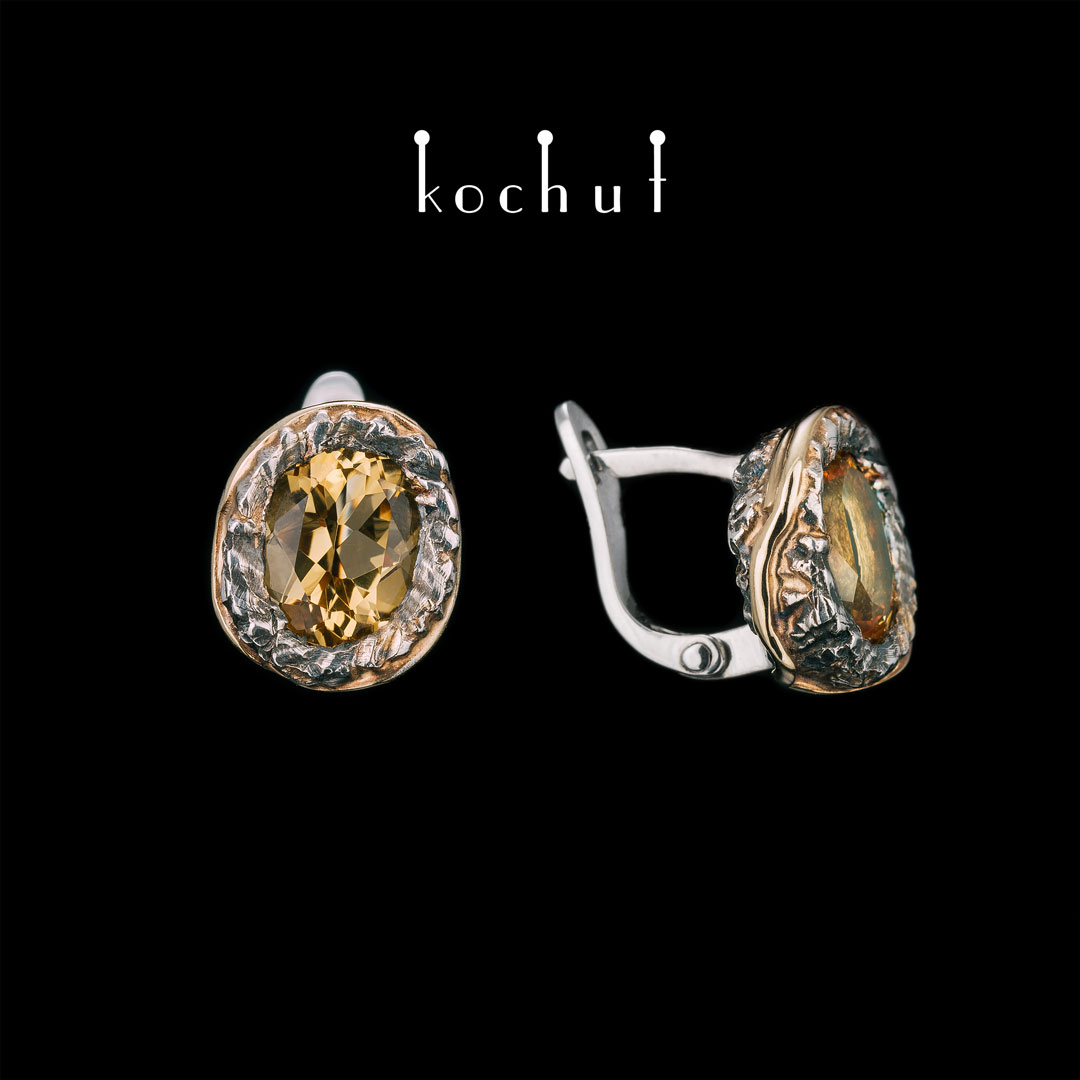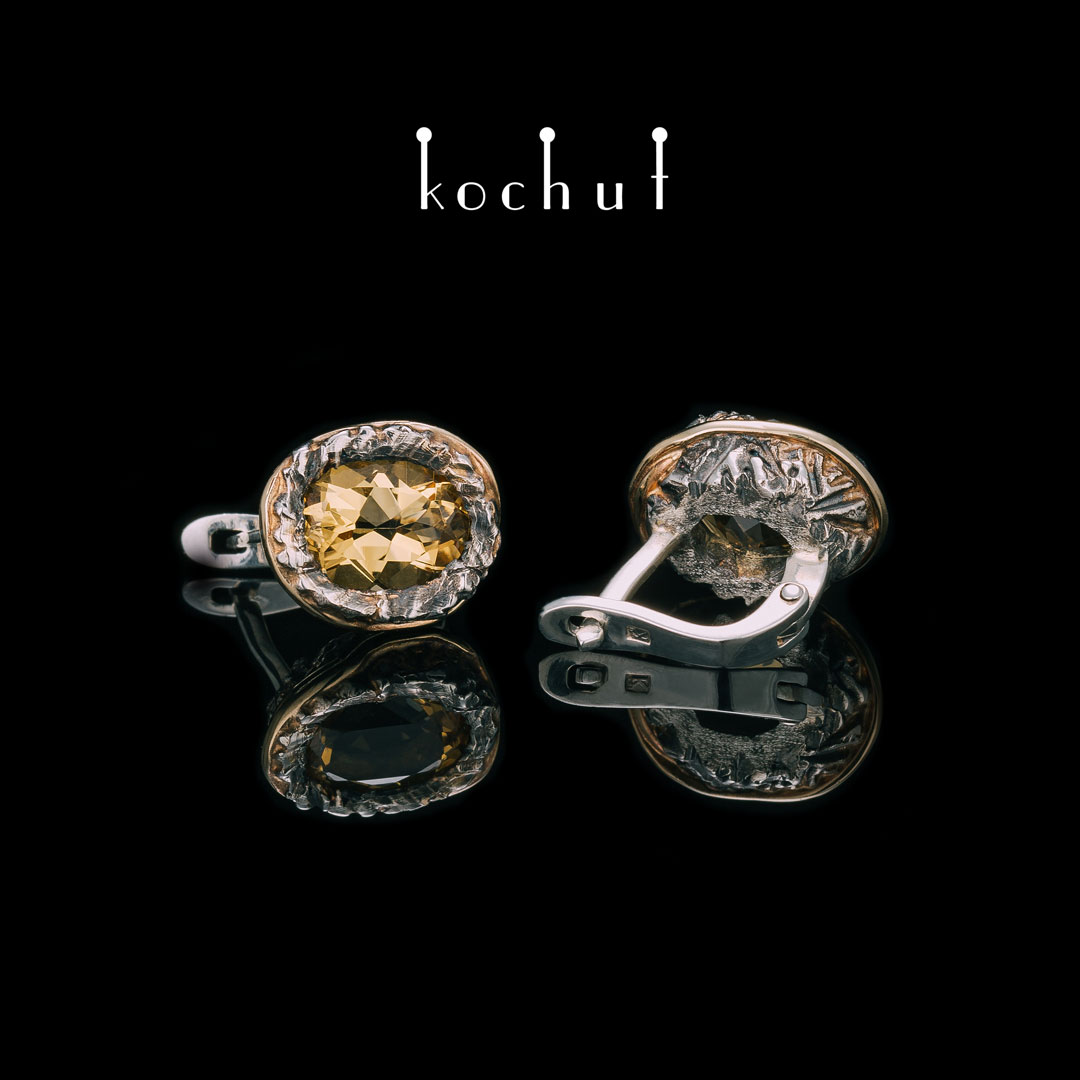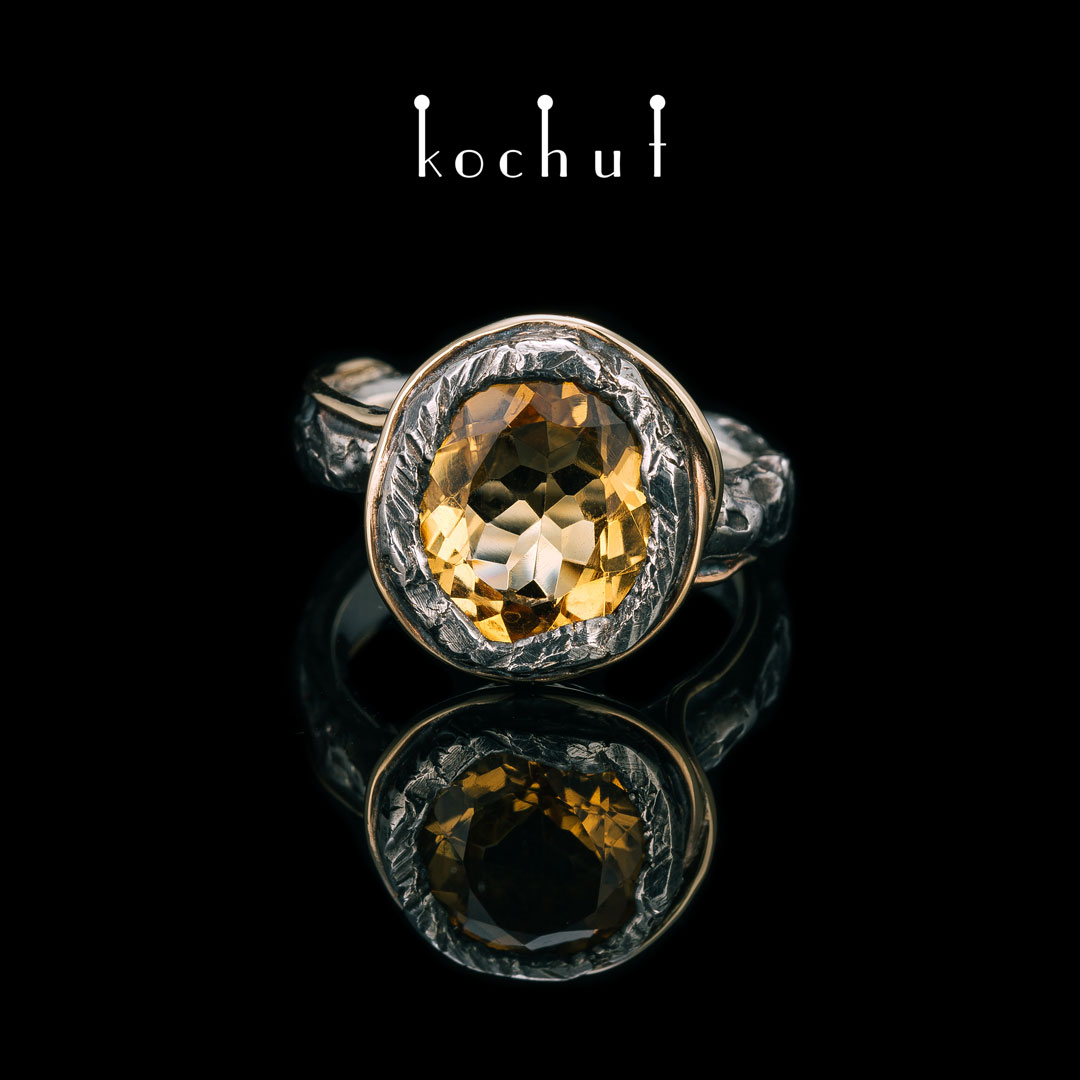 The set of «Mirror of the soul.» Silver, yellow gold, citrines
Characteristics
Metal: Sterling Silver and 14k Yellow Gold
Insert: Citrine in the ring 12x10 mm and citrines in the earrings 8x6 mm
Plating: Oxidized
Description
The world-famous lines of the great writer Dante read: «The souls of people, as in mirrors, are reflected in each other.» The soul is a metaphysical, invisible, immense being, around which the debates of thinkers and poets have been hovering for centuries. What is the soul? And does it exist? And how do we even know about it?
The soul is the body of the inner world of man, his features and character. In the soul we draw love, friendship, trust. In the soul we find consolation and heavenly light. The soul is our ticket to the subconscious train. Eyes see, but the soul understands.
The soul of man is a great miracle, and one can look into it only with the heart, not with the eyes. We live in this world, systematically changing masks, appearance, emotions. Only the soul can not be changed. You can deceive everyone, but not yourself.
Charlie Chaplin said: «Mirror is my best friend; when I cry, it never laughs. »
Through the soul we are going through the process of self-knowledge — it's so hard to find yourself in the world of millions of similar faces and characters! This is the biggest mystery of the micro-population called Man. If you unravel it, then any secrets of the world will be available to you at arm's length. The problem of understanding yourself is that there is no palm. You — and there is a palm, you — and there is a whole world and a whole galaxy.
We created the «Mirror of the Soul» set in order to help you understand yourself. We made it for the beauty of your body and soul, one without the other is inadequate. We put in the ring and earrings the sweet honey color of the red-cheeked sun, we put in them the amber sweetness of the summer morning and the juicy aroma of the first fruits of autumn. We want the set has become for you not just an adornment, but a real value. That you saw in it the reflection of life itself.