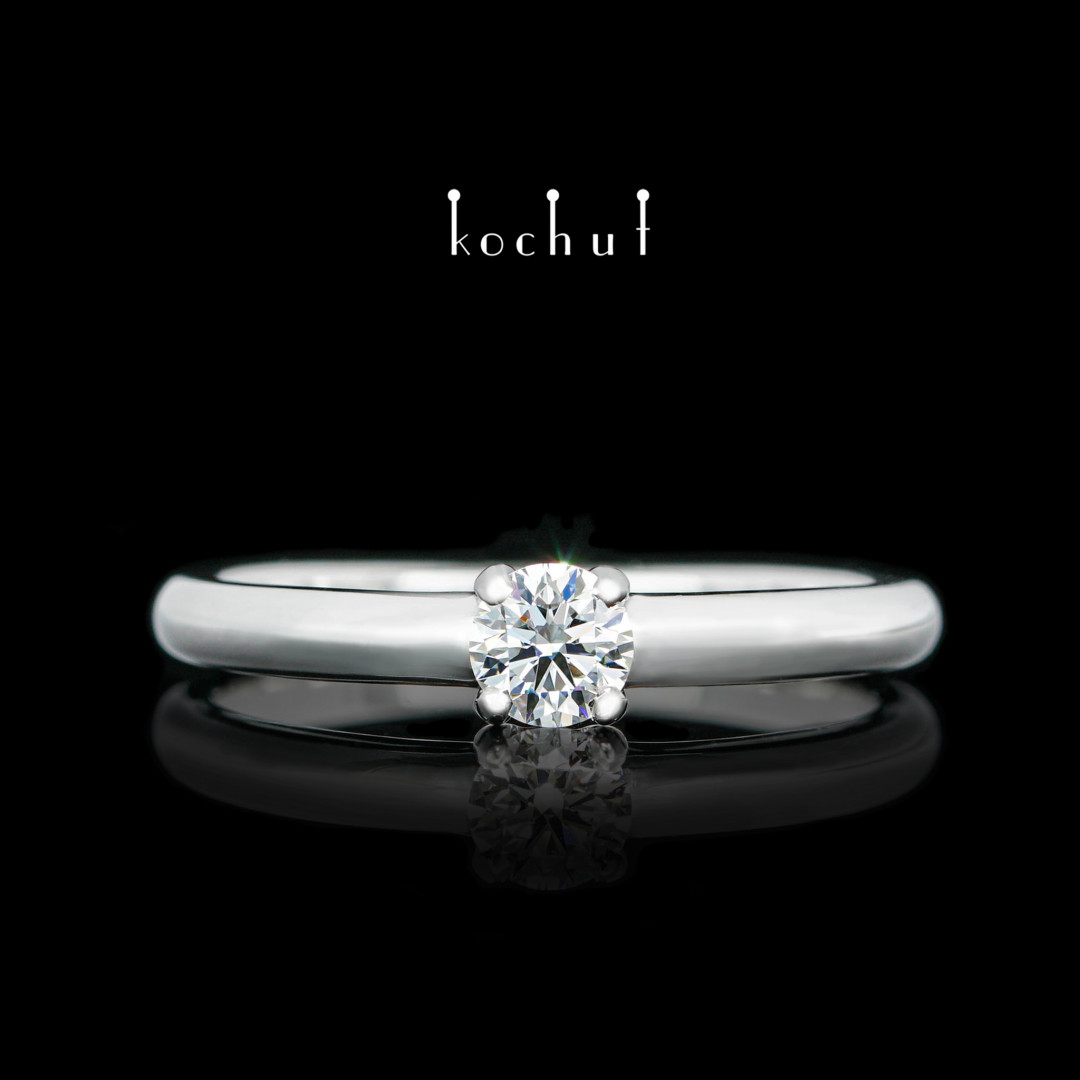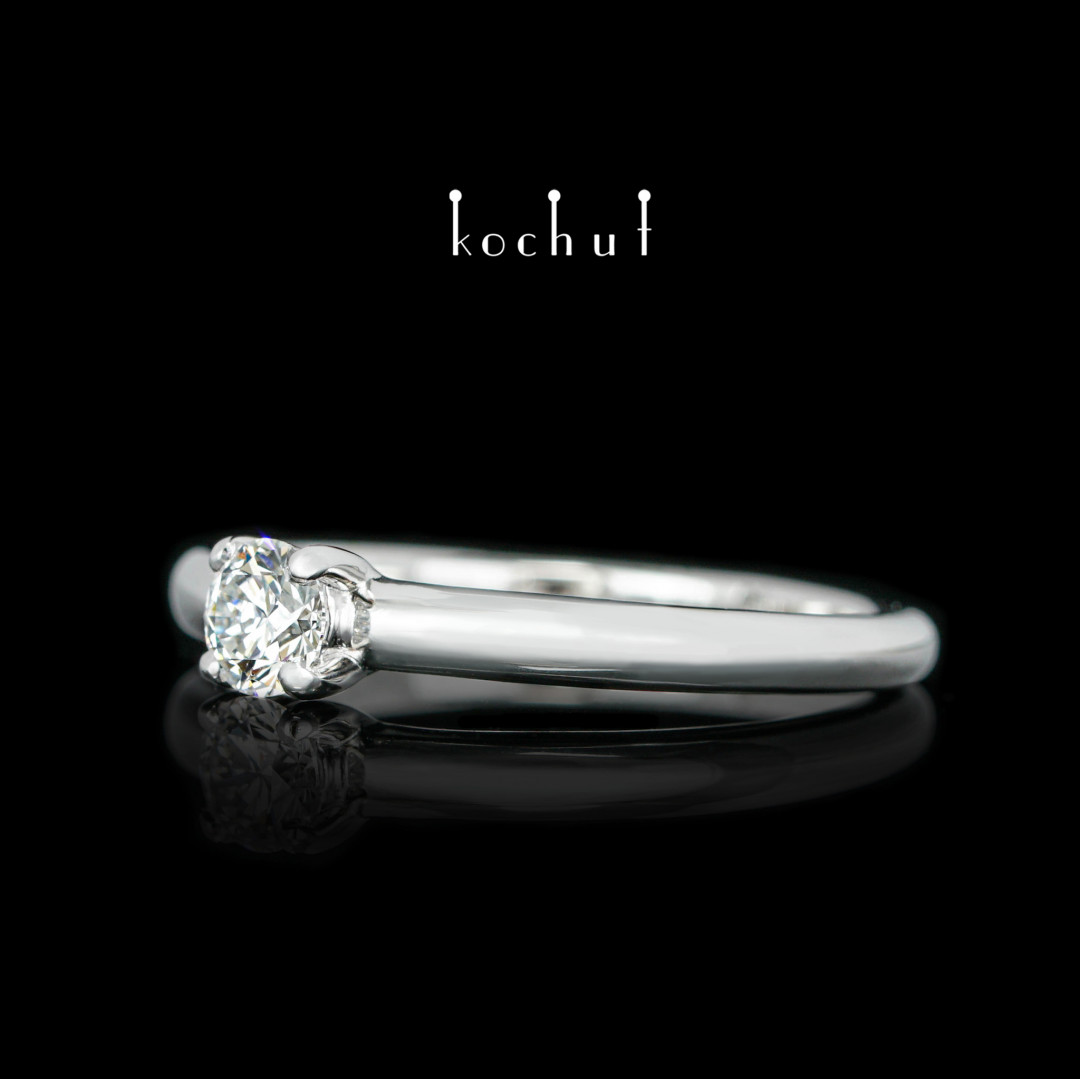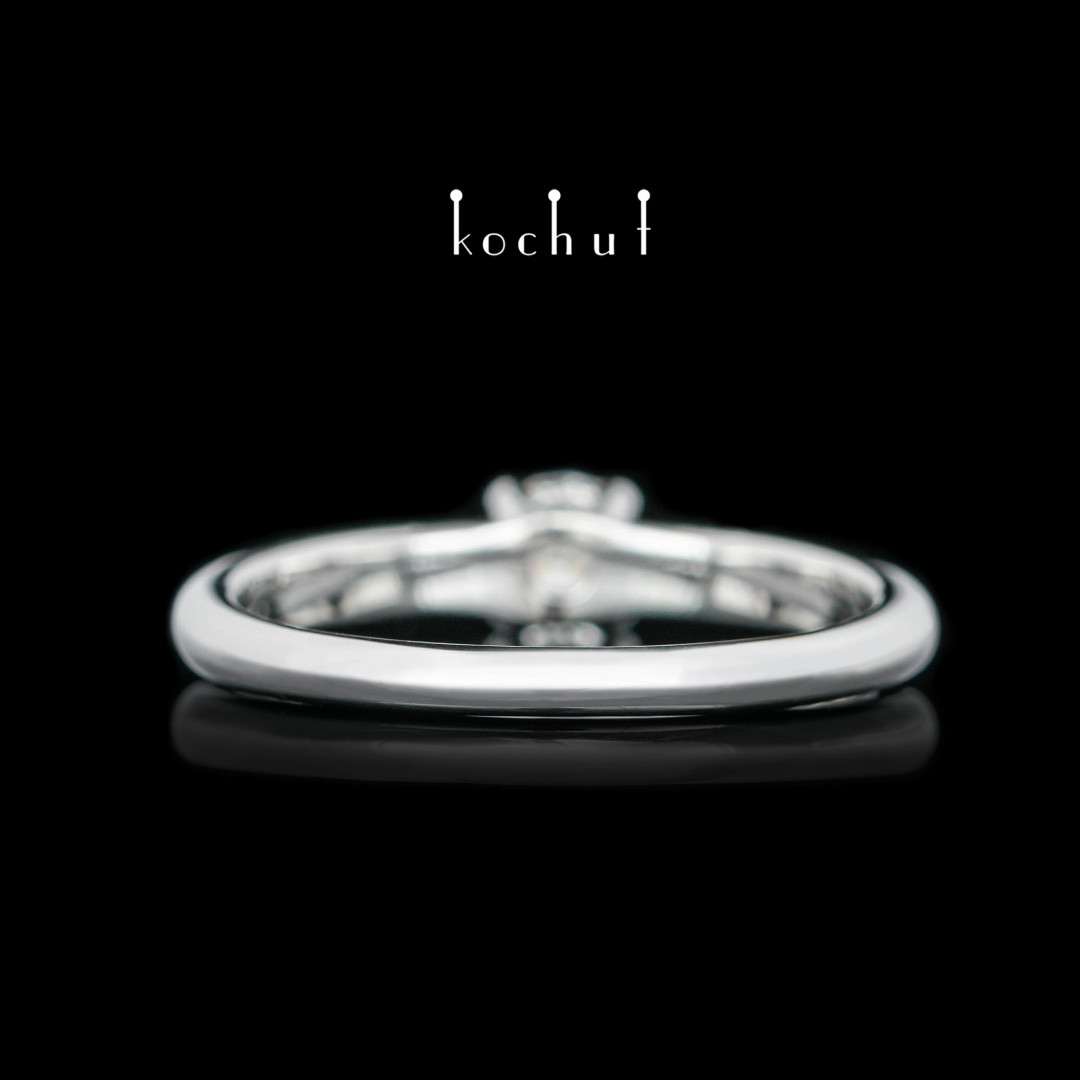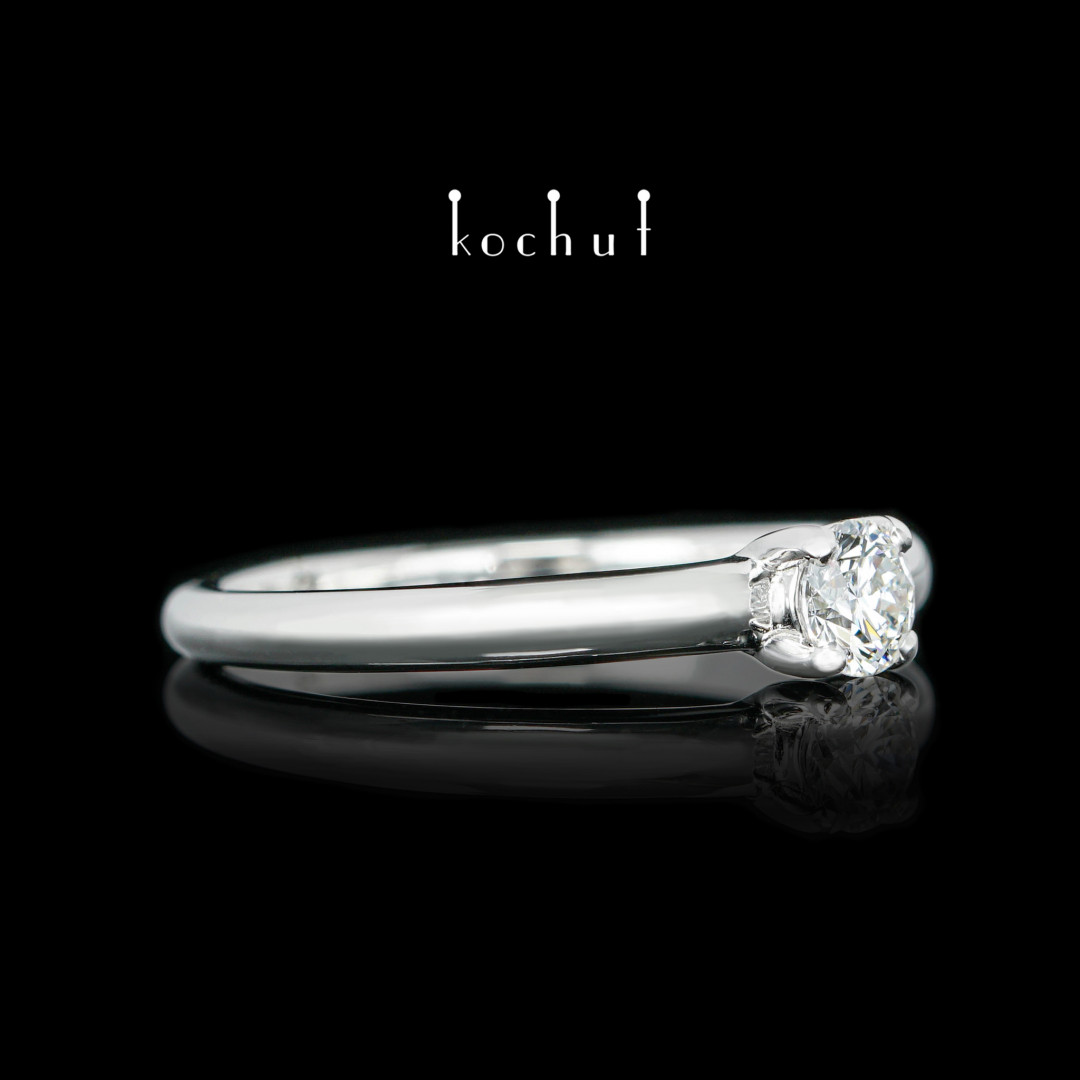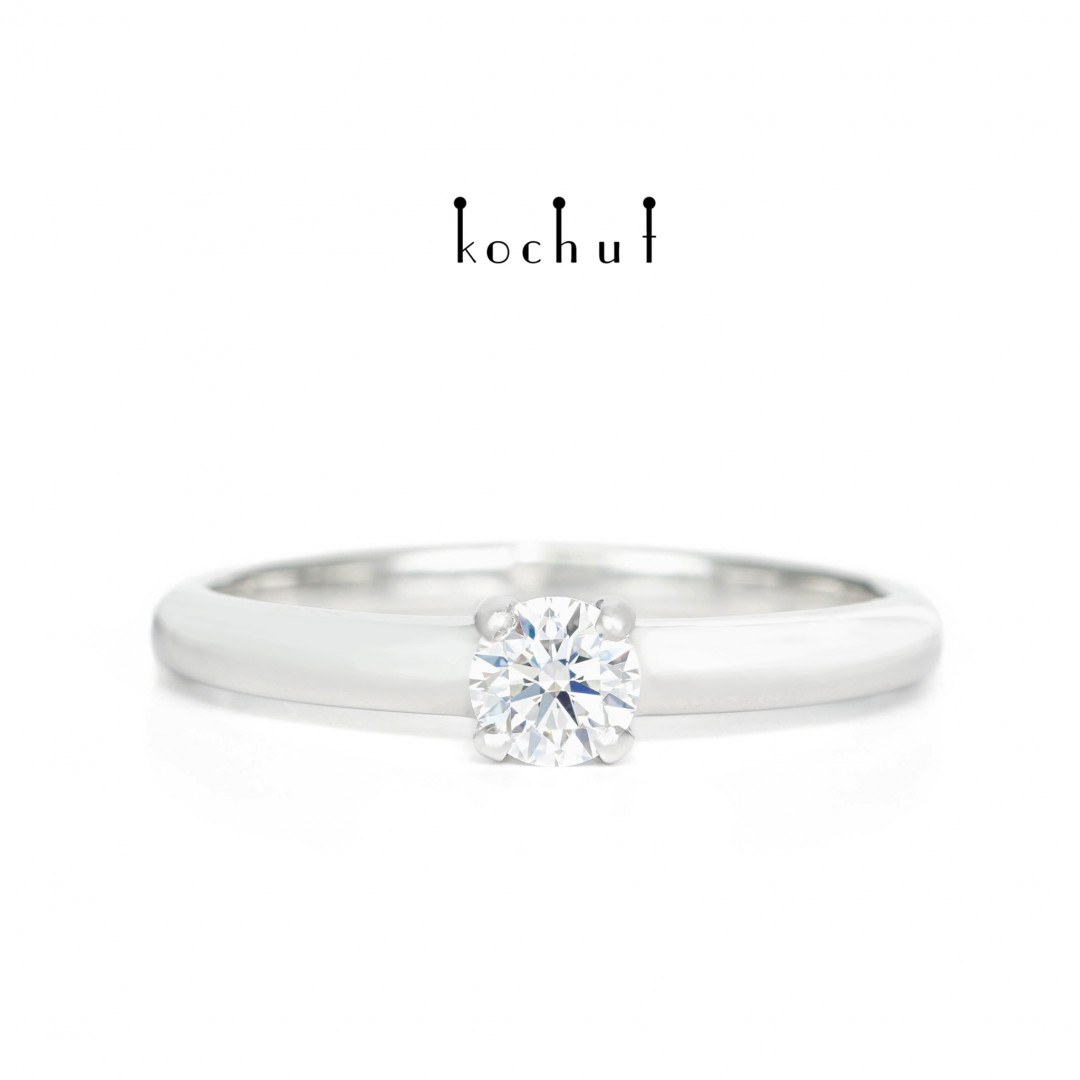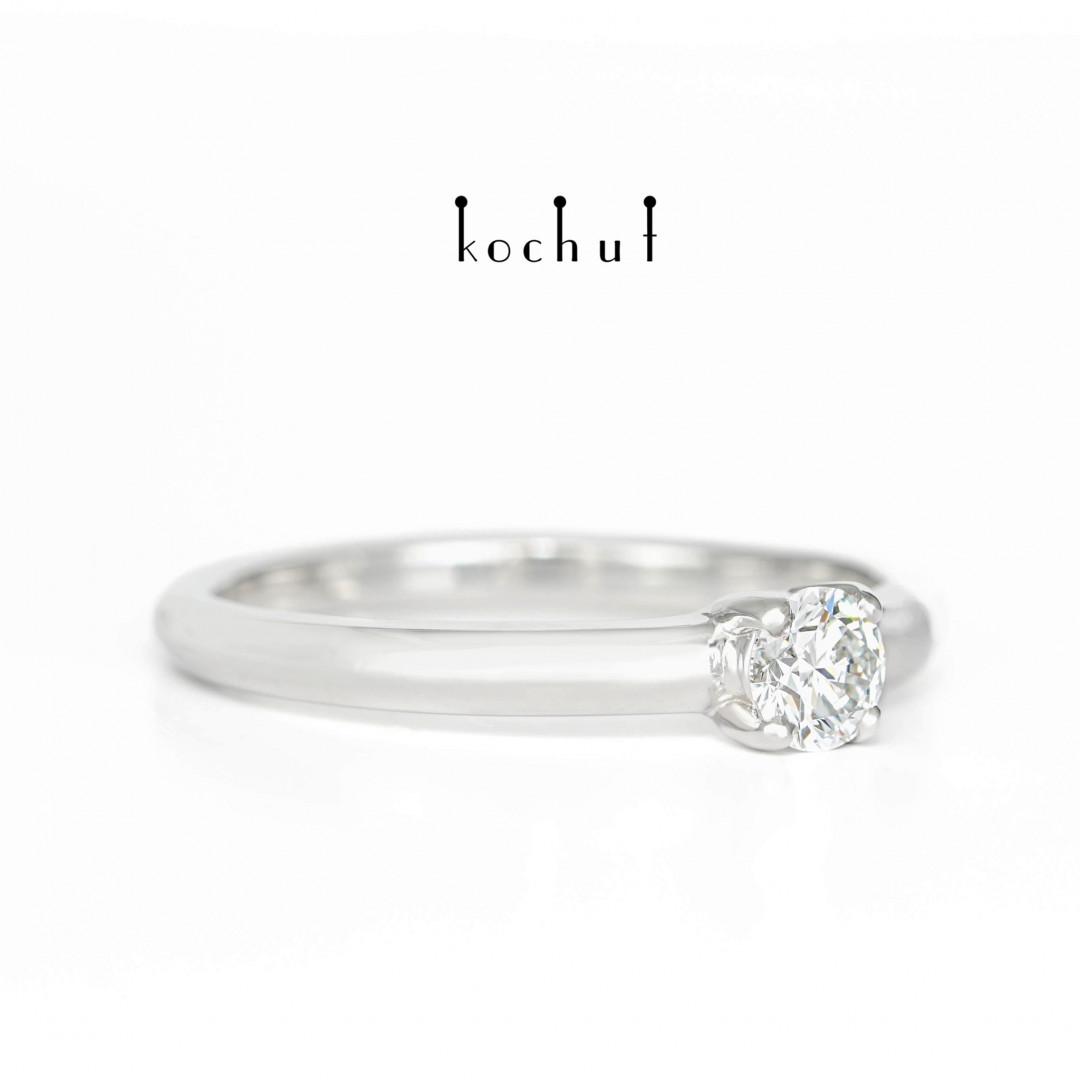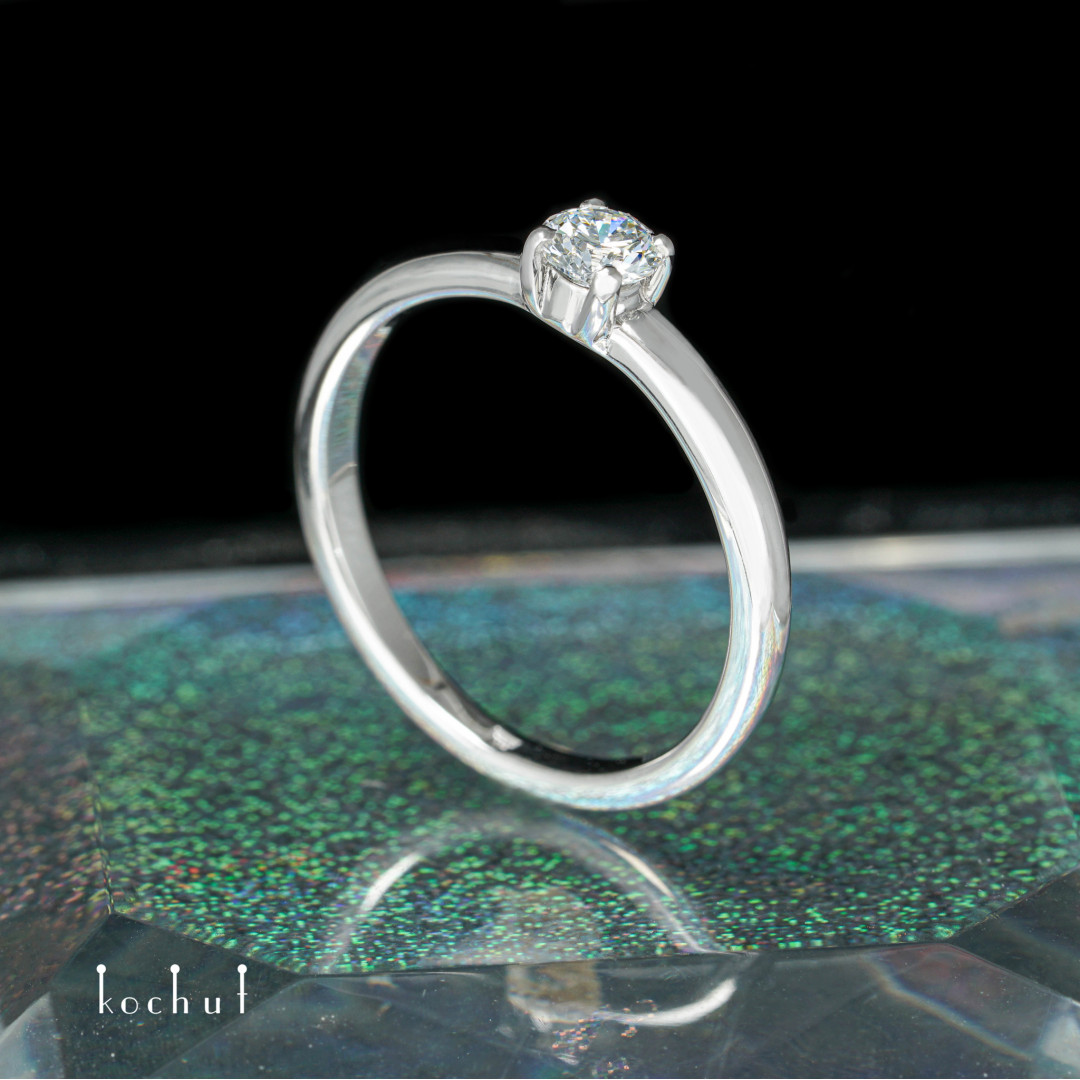 Engagement ring «Satellite». White gold, white rhodium, diamond
Characteristics
Metal: White 14K gold
Insert: Diamond ~ 4,3 mm
Plating: White rhodium
Description
If life is a dance, it is probably best to dance in pairs. If life is a road, then it would probably be best to not walk it alone. And if a person is a planet, an interstellar wanderer, then it would be best to have a satellite.
If you ask me what love is, I will say that it is when you feel safe. That's right — above all, love is when you are safe. It is when you look into the face of the person you are dancing with and see yourself. When you are not afraid to make a mistake, spoil the party, look tired or confused. You know you have a lifetime to dance. Your hands felt her warmth, and her hands have felt your strength and support, as well as the patterns that you draw.
If life is movement, then love is the engine of that movement. Together you can cross the Bosphorus, see the heights of Everest and conquer many more awe-inspiring obstacles. Everything is possible when you are next to your companion.
The «Satellite» ring is made of an original alloy of white gold and features an exquisite diamond — an everlasting yet mysterious symbol of the strength of your love. It is dedicated to the purest and most reliable feelings that may or may not be written down in poems. These are the feelings at the core of all of life's greatest celebrations, because when the one person you can rely on most is next to you, there is no limit to what is possible.