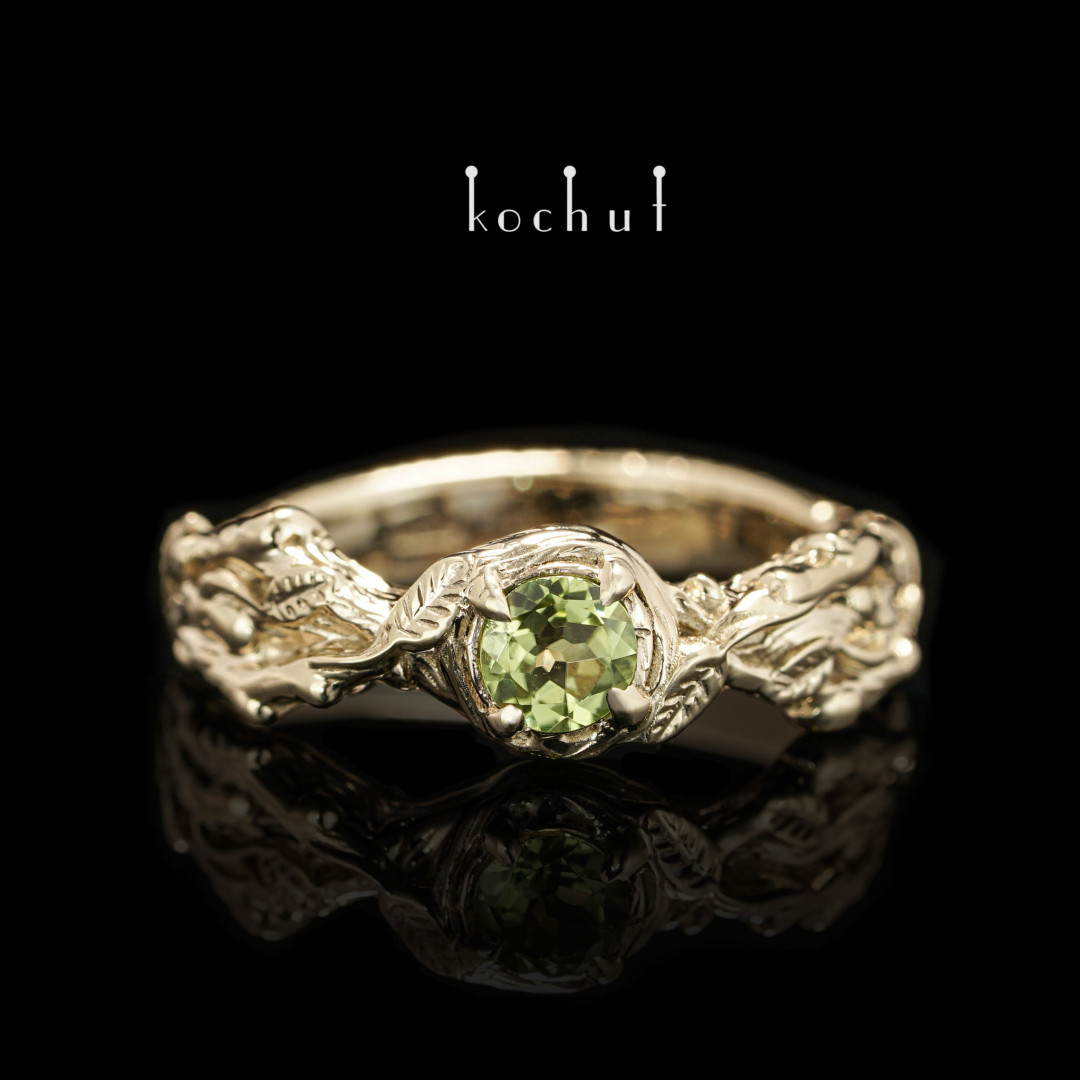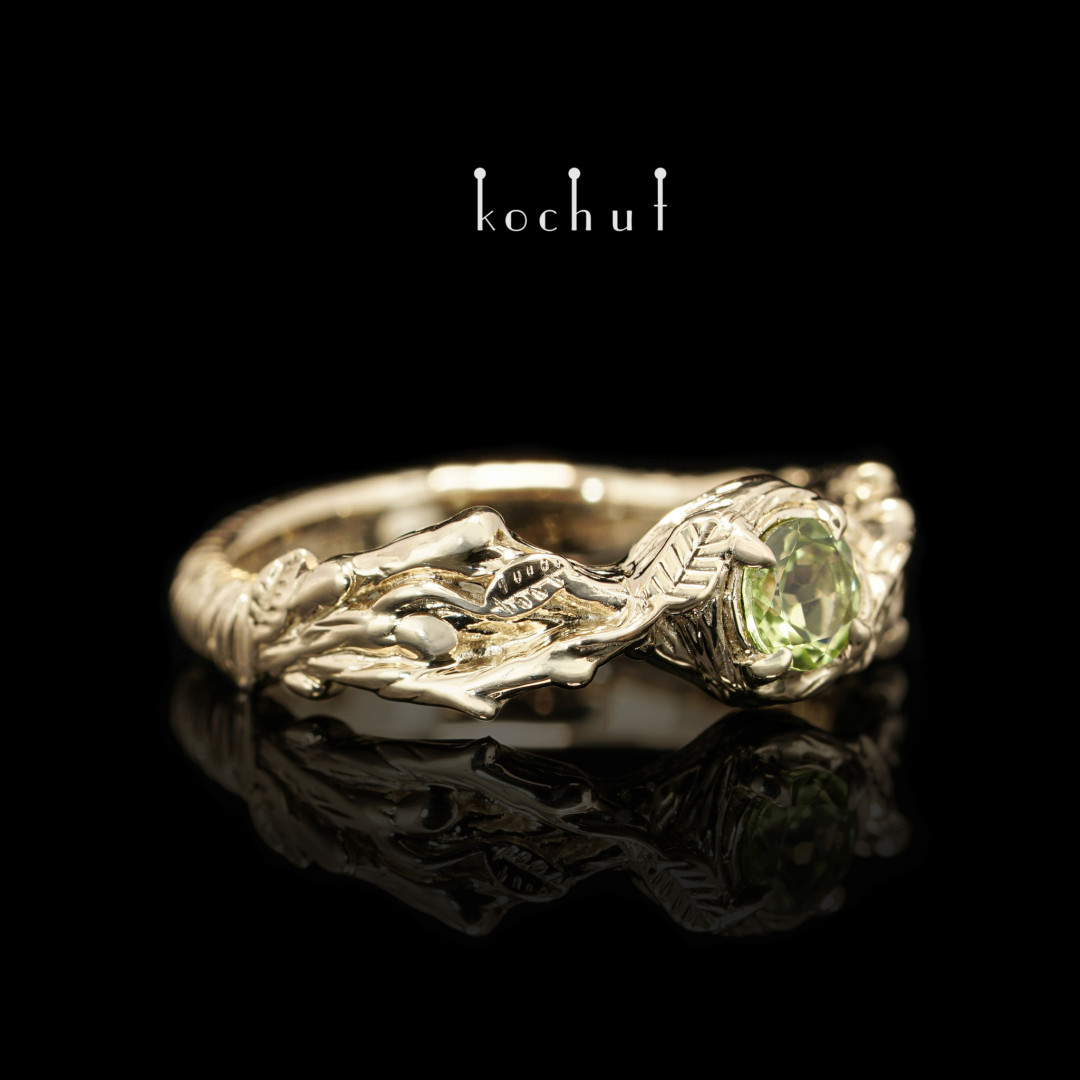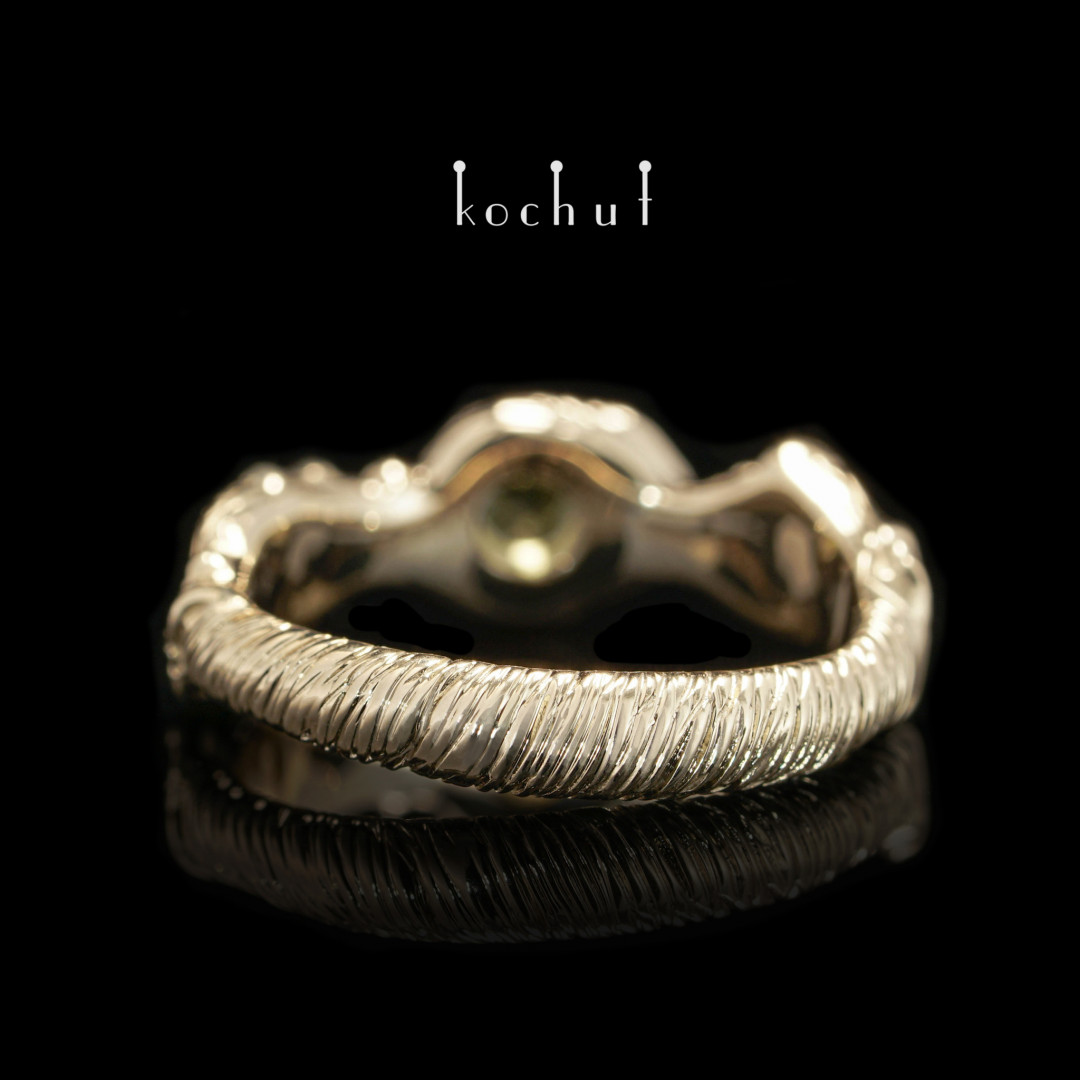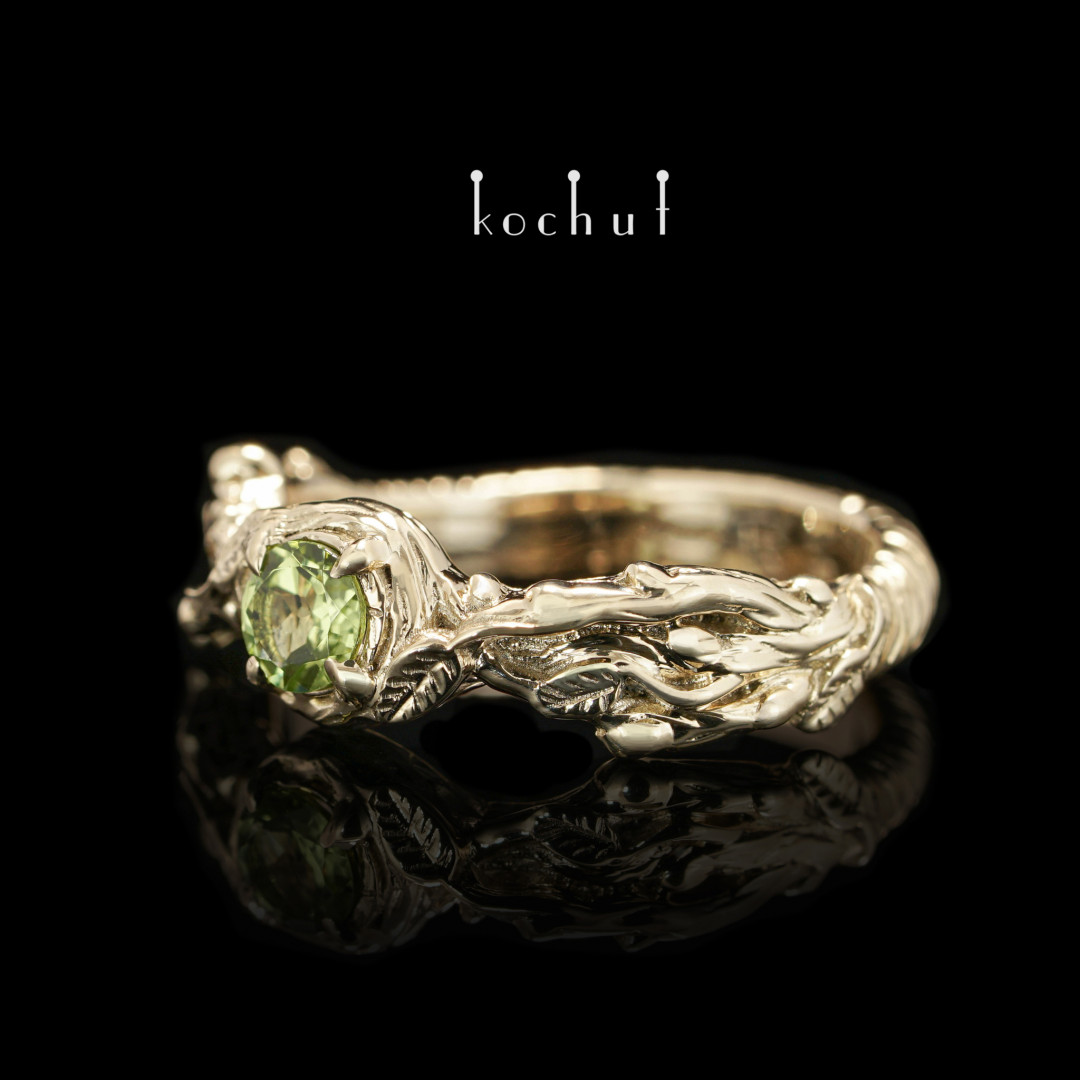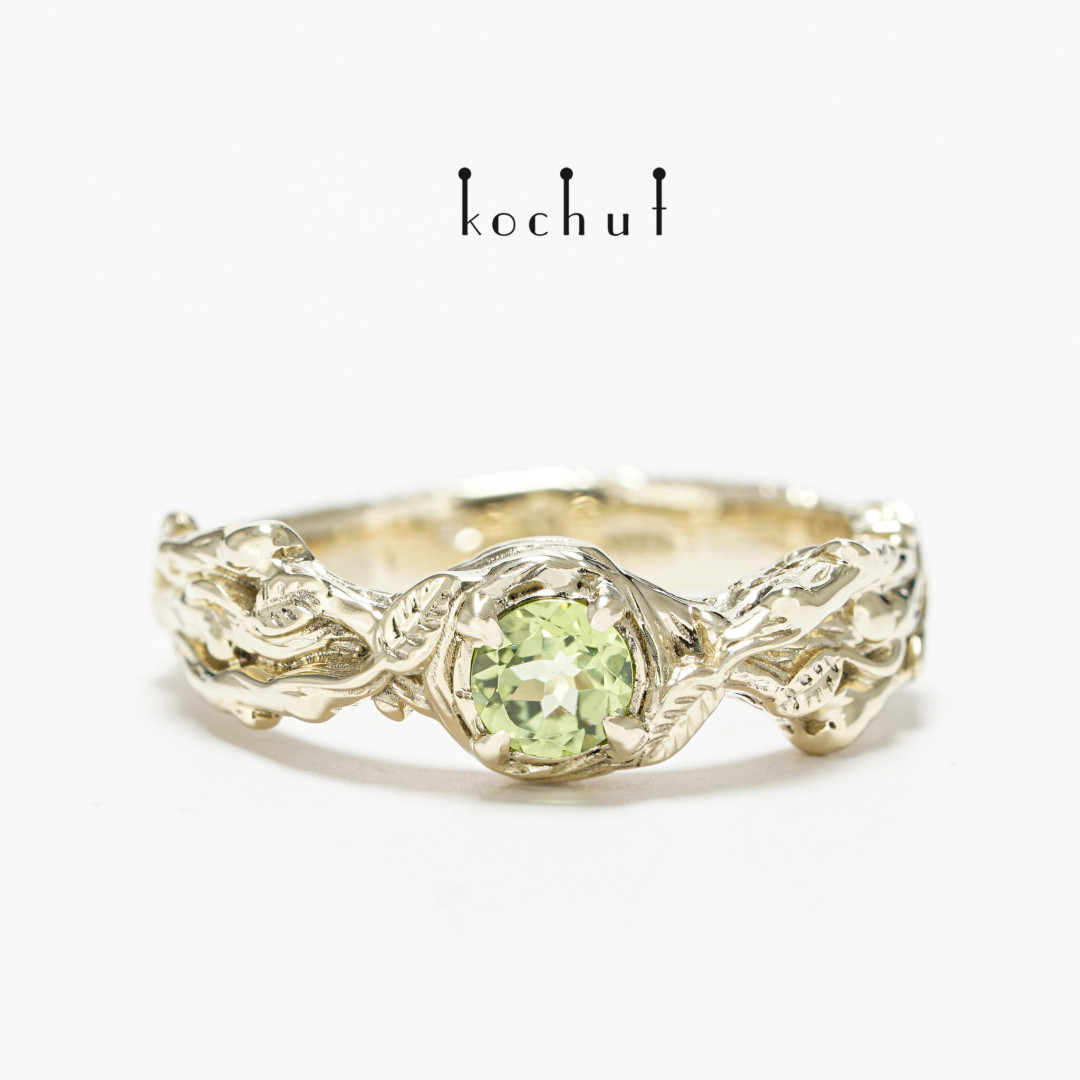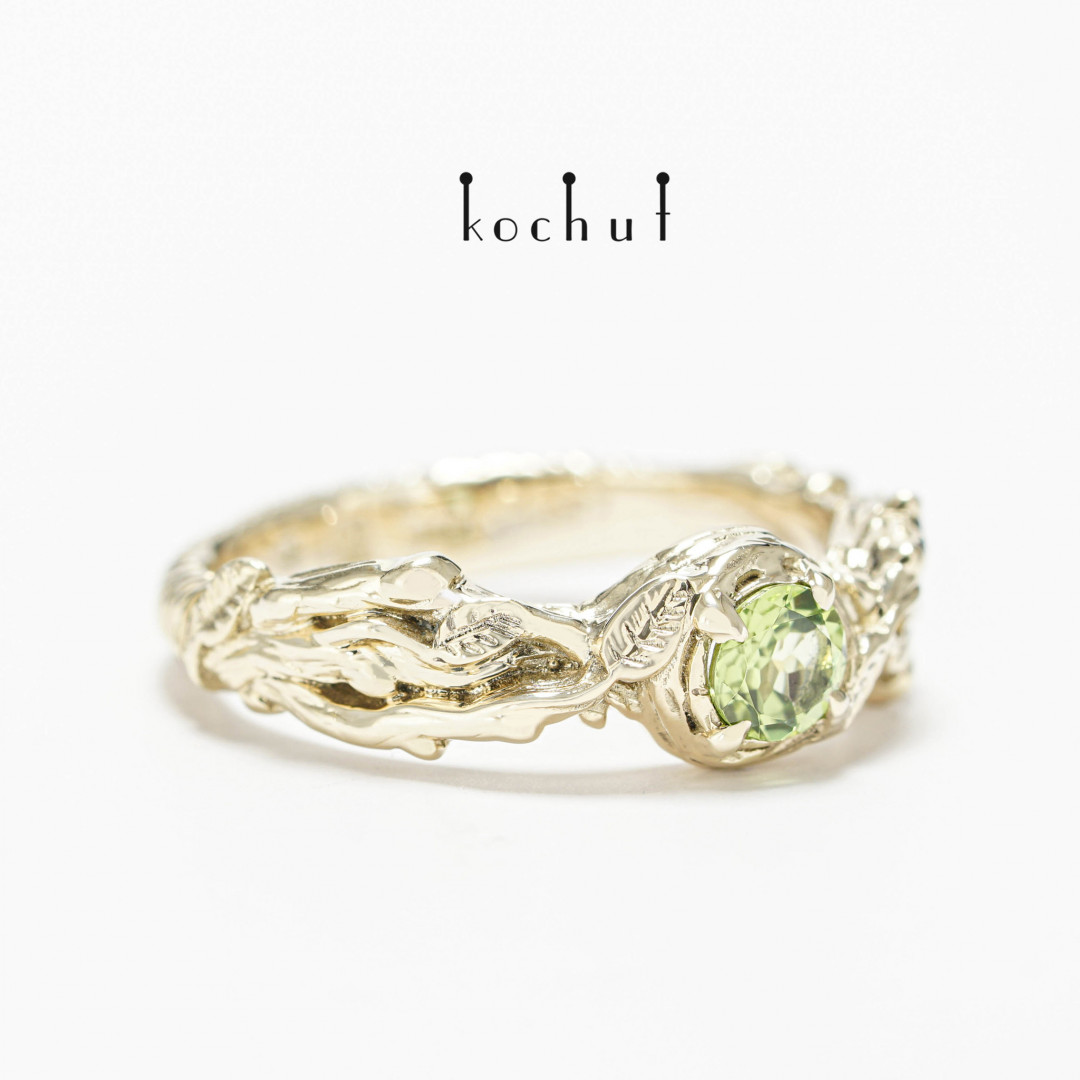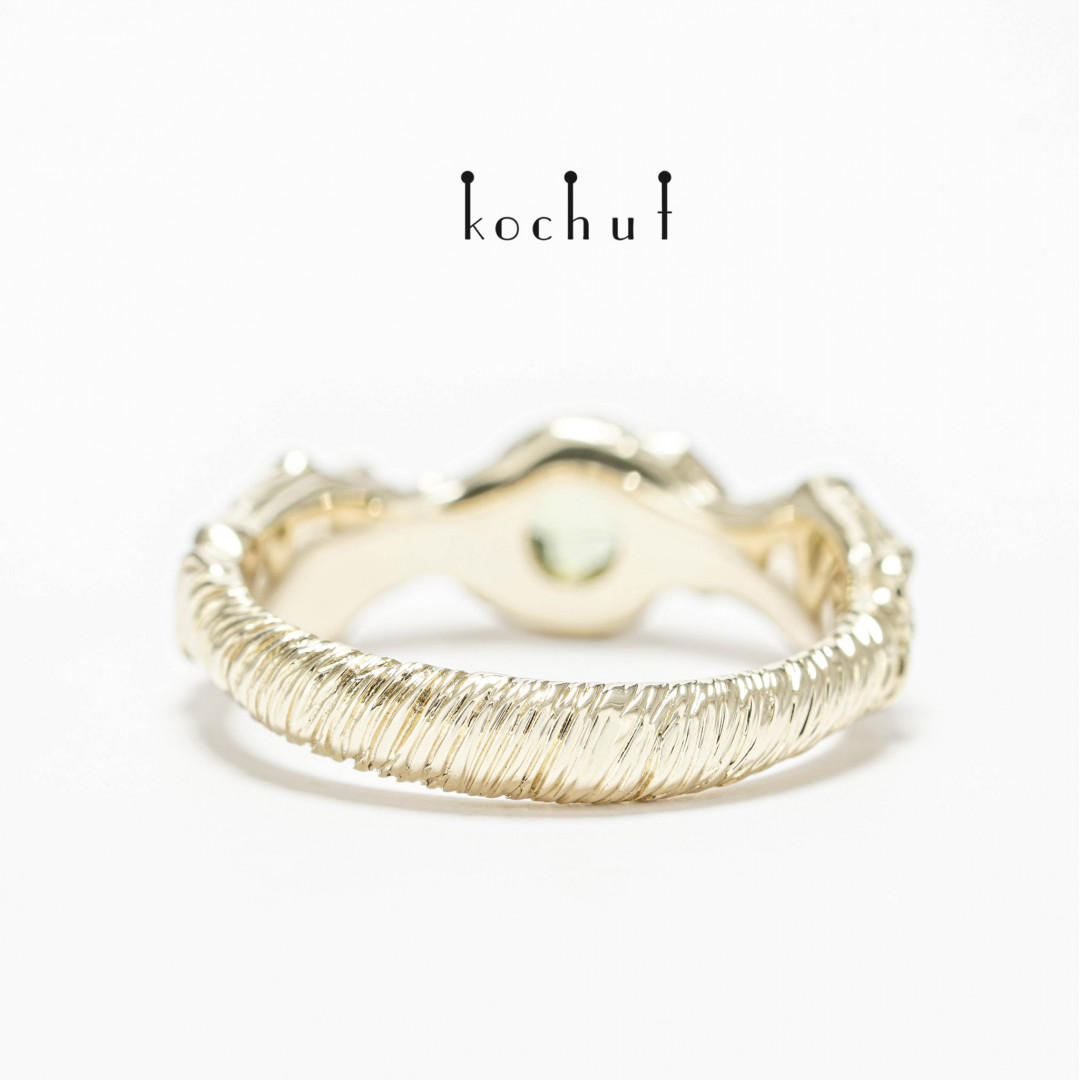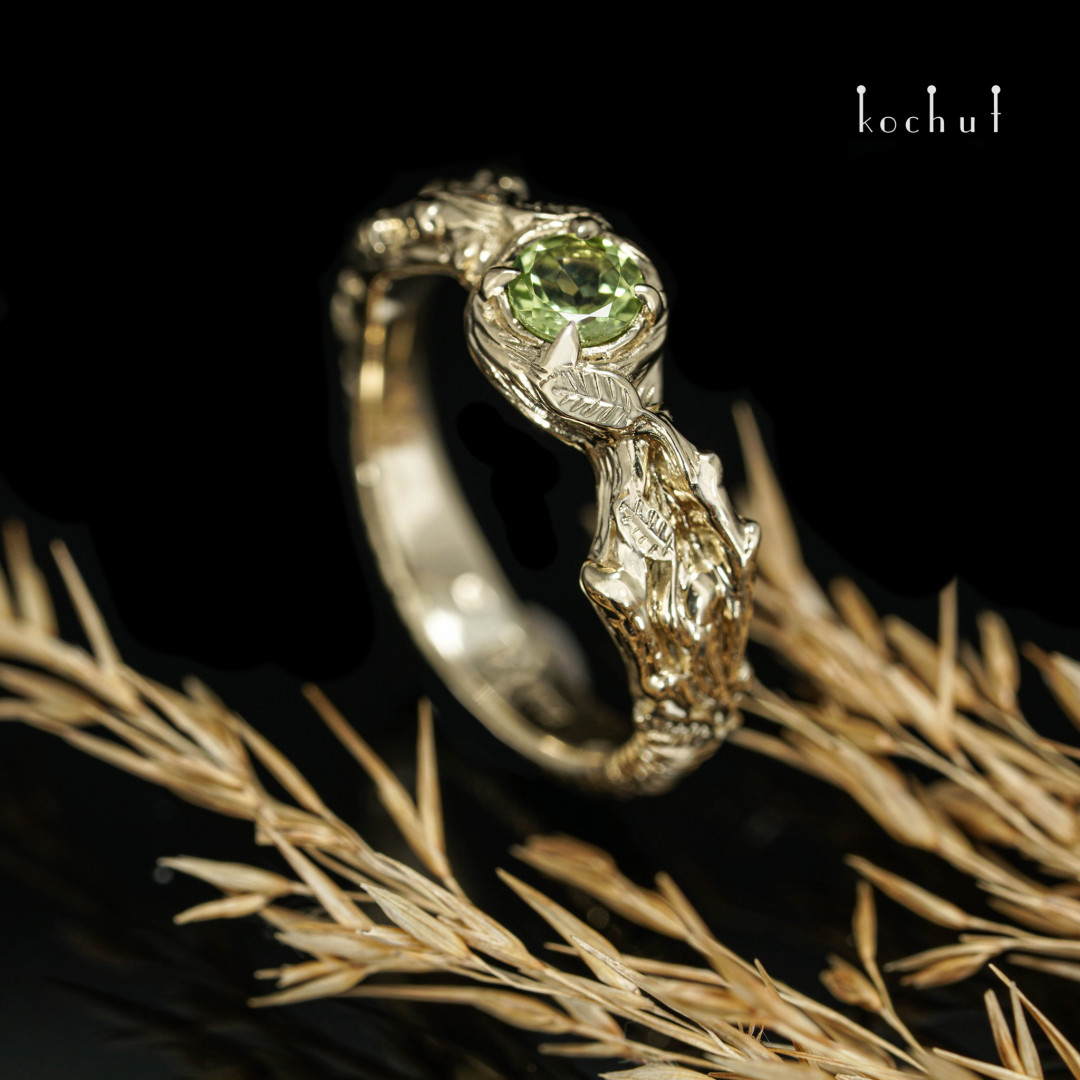 Engagement ring «Sprouts». Yellow gold, chrysolite
Characteristics
Metal: Yellow 14K gold
Insert: Chrysolite 4 mm
Description
In spring, nothing gives more revitalising energy than a peaceful amble in the countryside. Lying back on nature's living carpets, stroking new grass with the palms of your hands. Gently touching tree branches with your fingertips and breathing in the fragrance of new blossoms on the breeze.
And then you feel it: spring is revitalizing in each fresh shoot and every young leaf, woven from secrets of nature. A whole new Universe is expecting to be discovered, hidden in every swollen bud. And a new Love awaits.
Nature's perfection has always inspired us to create magical rings. Just like the spring flora, these rings are filled with freshness, energy, and the scent of change. They are the heralds, announcing the emergence of this incredible feeling.
... One fine day, as nature bursts into flourishing greenery and an abundance of vibrant colours, love blooms gently in the tender heart. Isn't it what spring is for?
Delicate and inspired by nature, the Sprouts ring was created to evoke love.