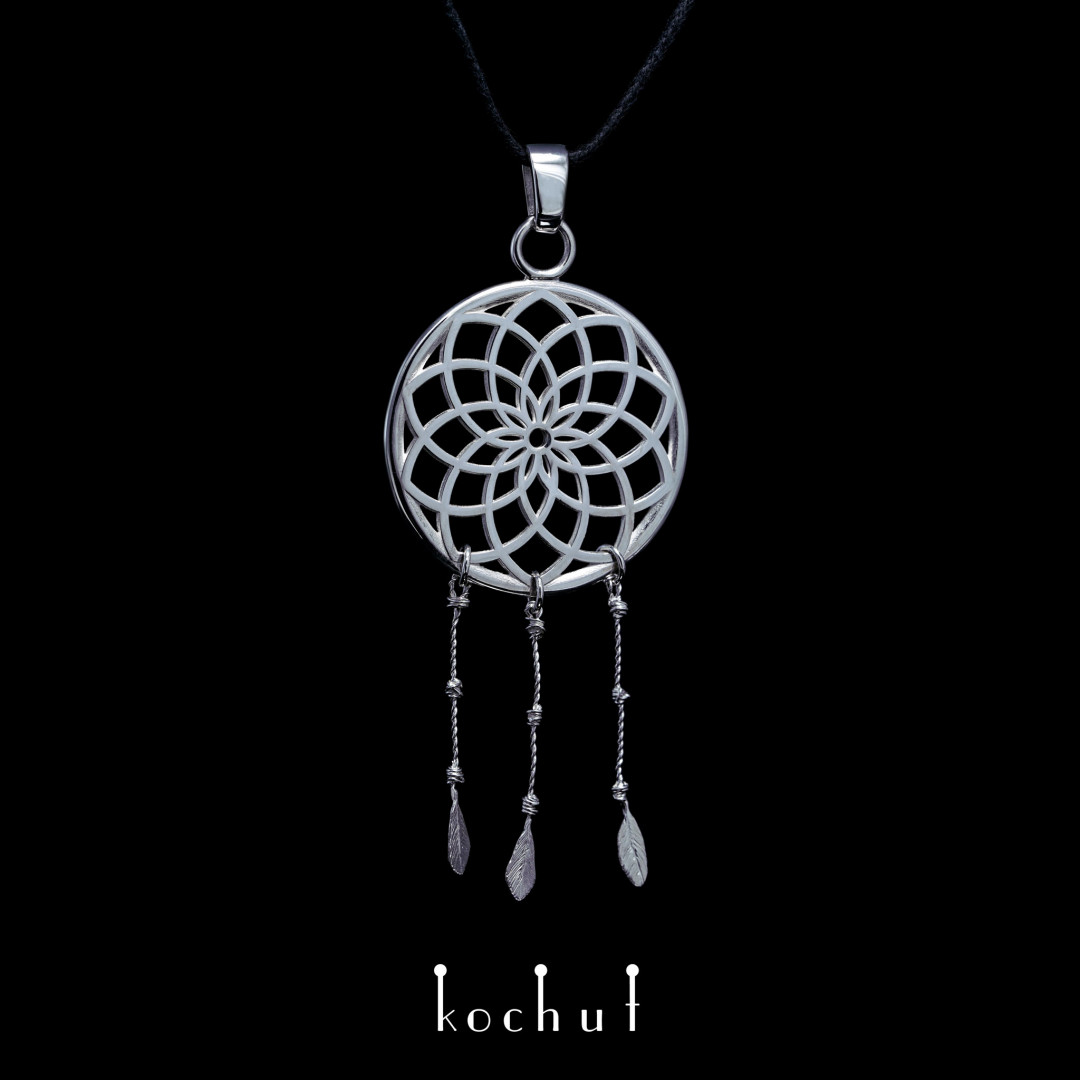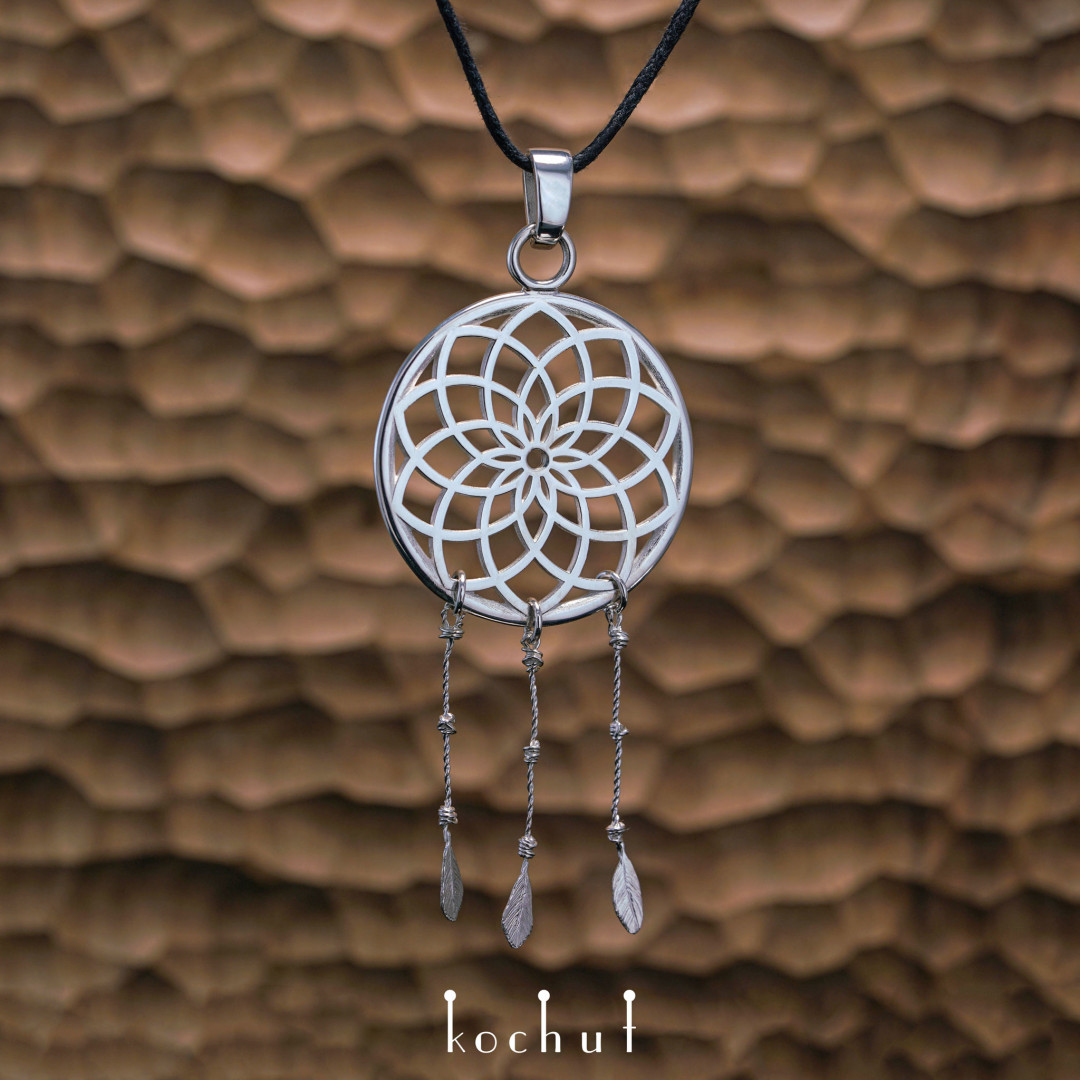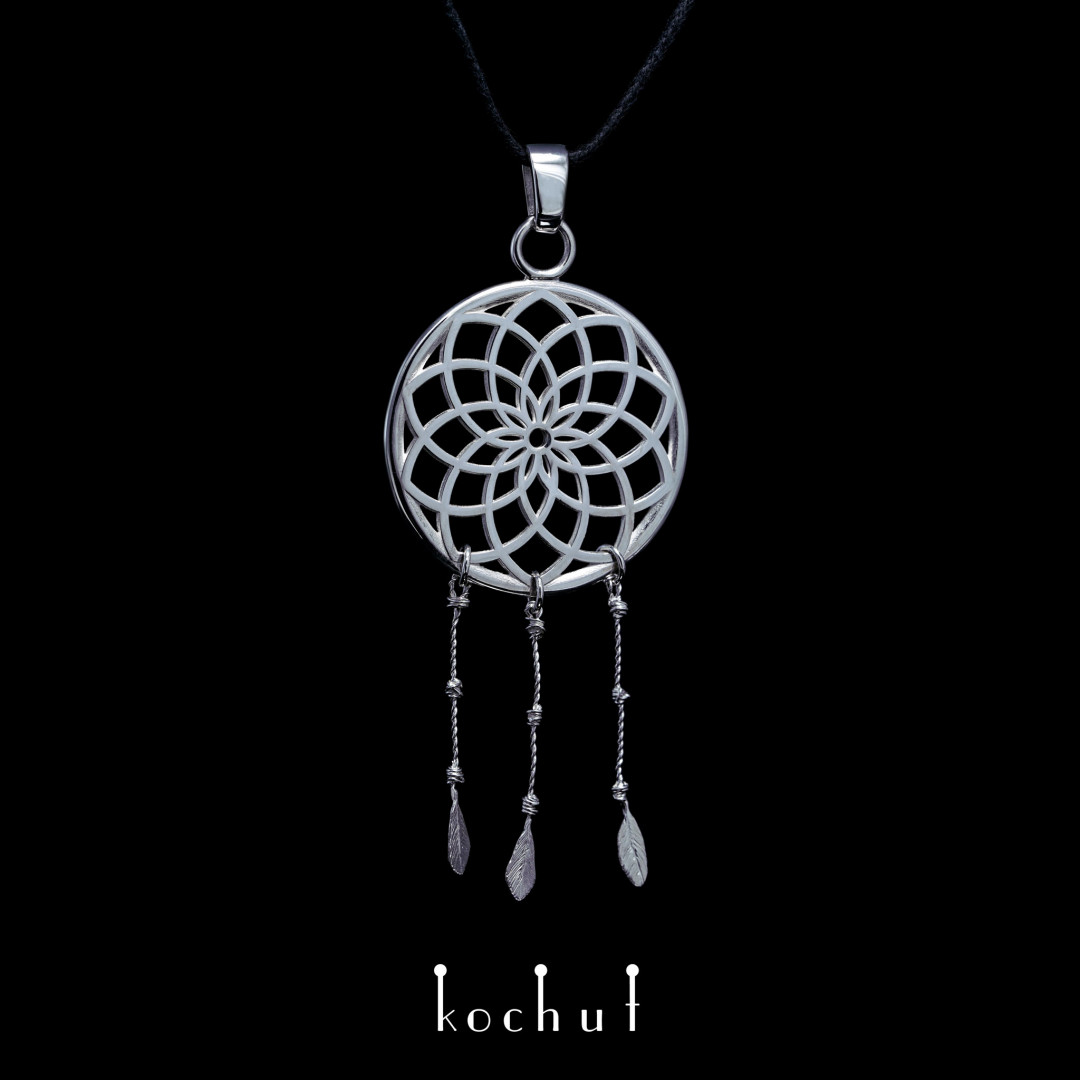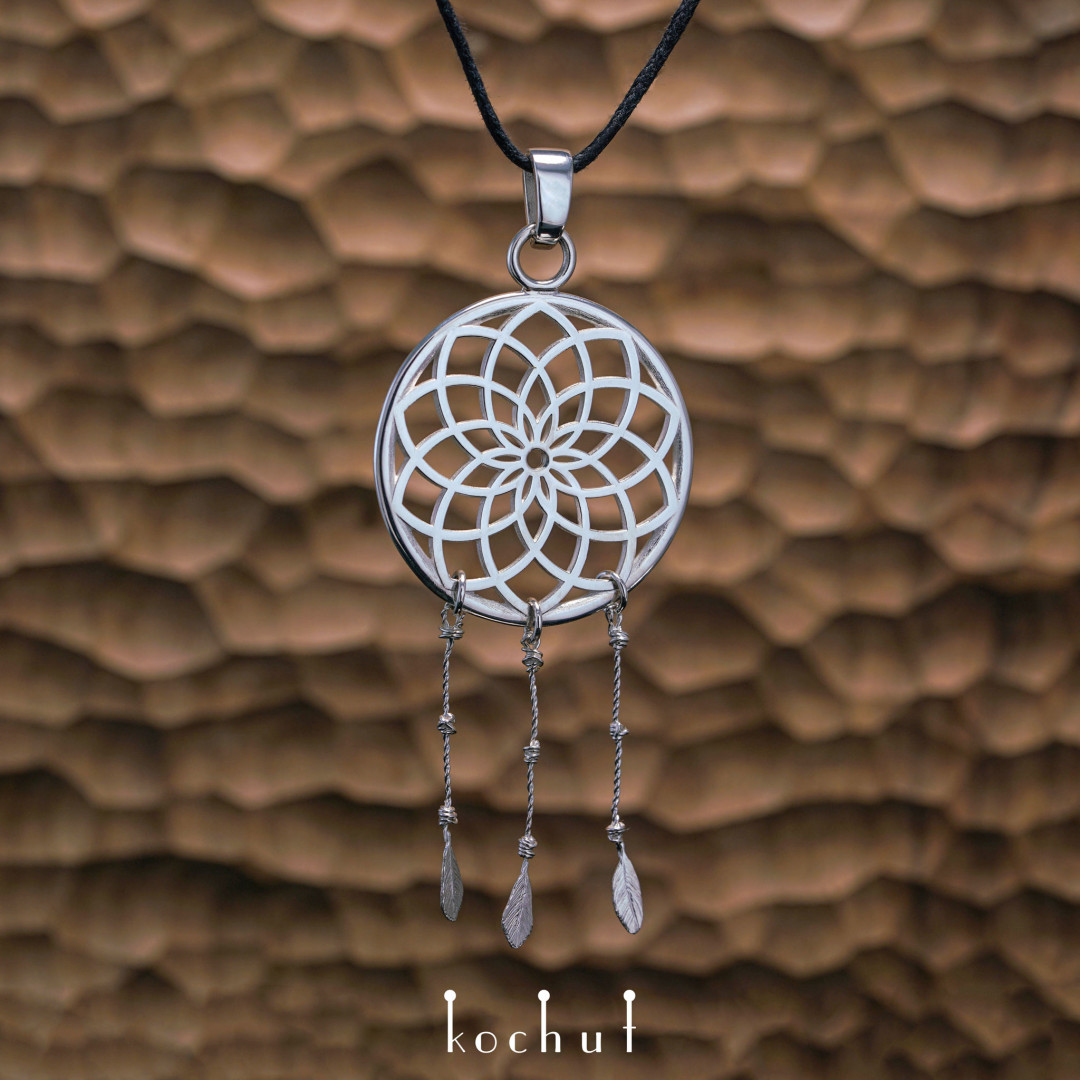 Pendant «Dream catcher with feathers». Silver
Characteristics
Metal: Sterling Silver
Sizes: Height — 70 mm, width — 30 mm
Description
For centuries, people have tried to interpret the riddle of dreams. Why do we fall asleep? In what form does our body exist in a dream? Does the subconscious mind open the window to the other world? There are some answers, but we do not have clear solutions.
"Life and dreams are pages of the same book." True or false?
And one day a man invented a dream catcher in order to partially receive answers to his questions. Dream catcher - an ancient symbol, traditional for the culture of North American Indians and Siberian nationalities. Legends say that bad dreams get tangled in the web, and good ones slip through the central hole. Evil and terrible dreams become entangled in the cobweb's web and crumble with the first rays of the sun.
The dream catcher is specially woven from the web. The web is an ideal circle with a central hole. Good thoughts will pass through the center to the person. And evil thoughts get entangled in the web and disappear with the dawn. Sometimes the Dream Catcher is compared to the model of the Universe, it is expanded evenly with concentric circles with space, creating a powerful energy of life.
They say that the best dream catcher is made by own hands or made by hands that you trust. We created a pendant in the shape of a catcher specifically for you. Cut it from a solid silver plate. Engraved cobwebs, from which an additional effect of reality is created. Also, we can add a stone in the center or on the side according to your desire.