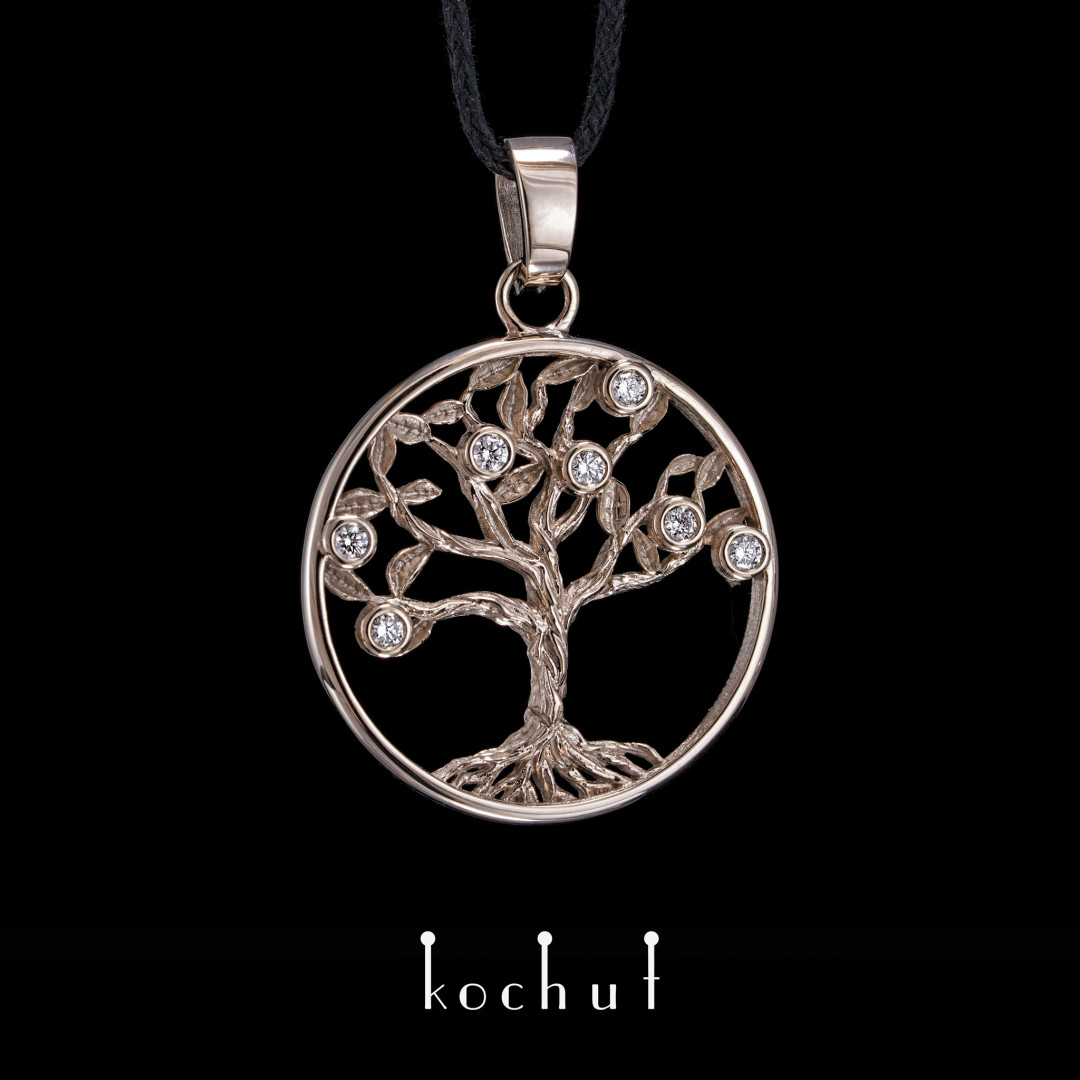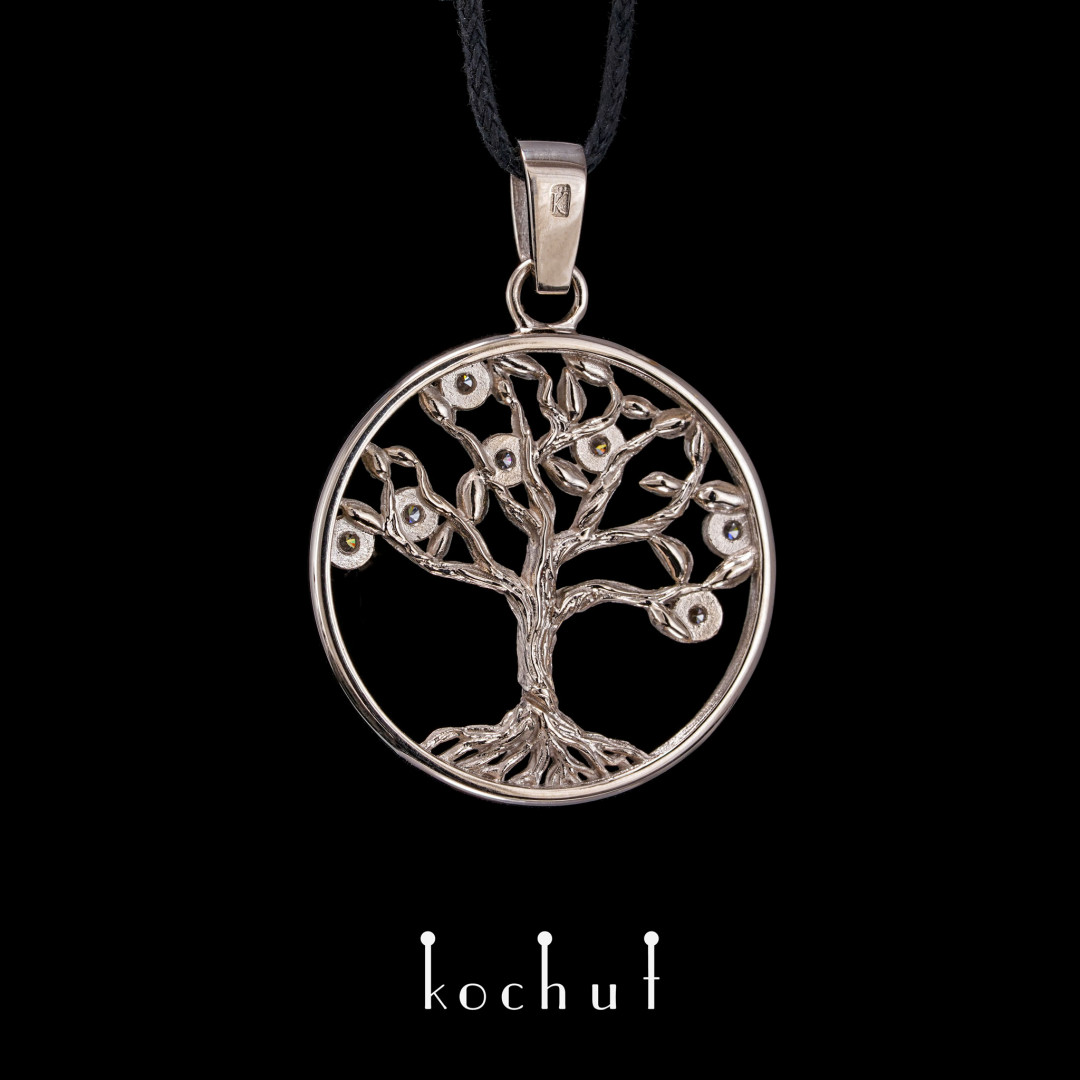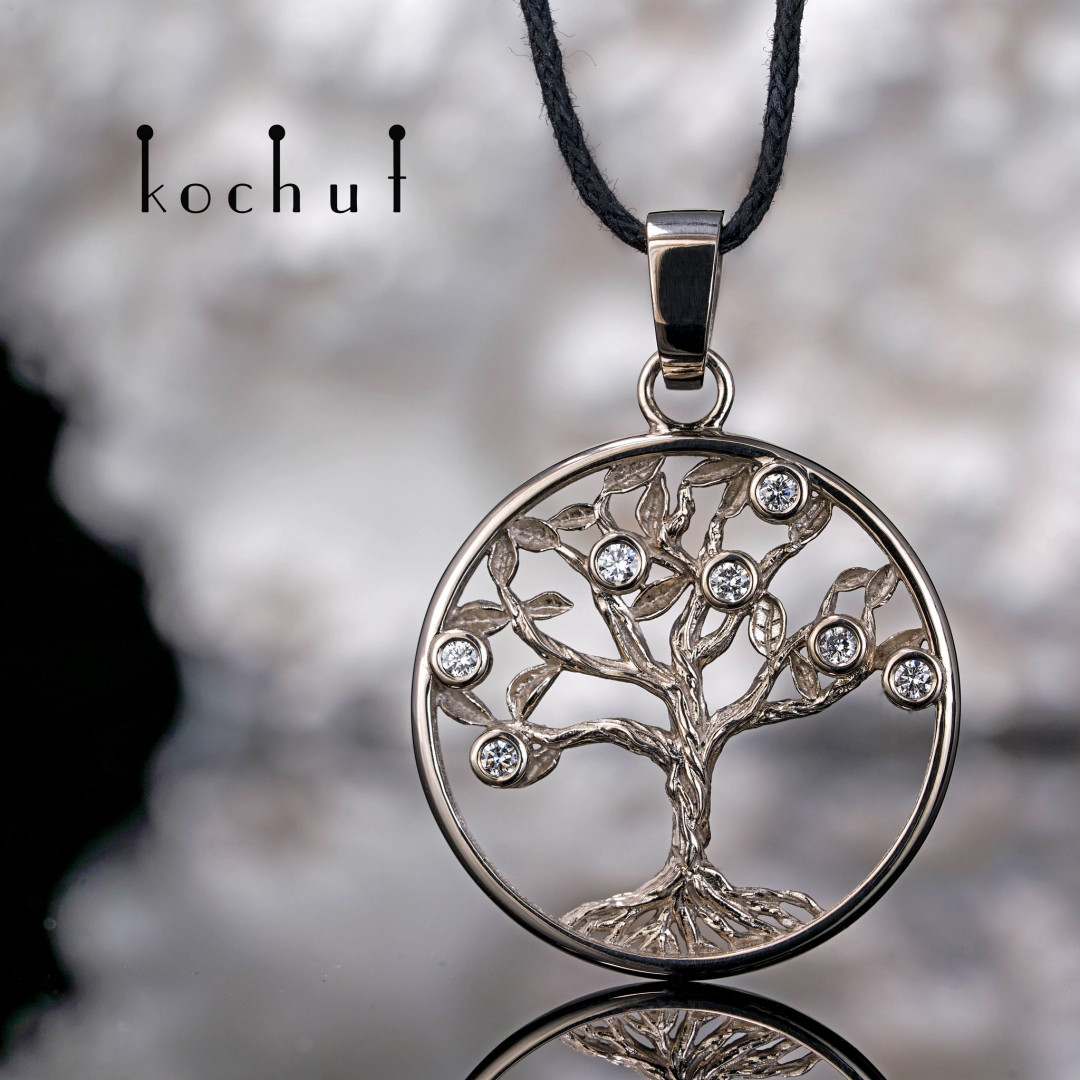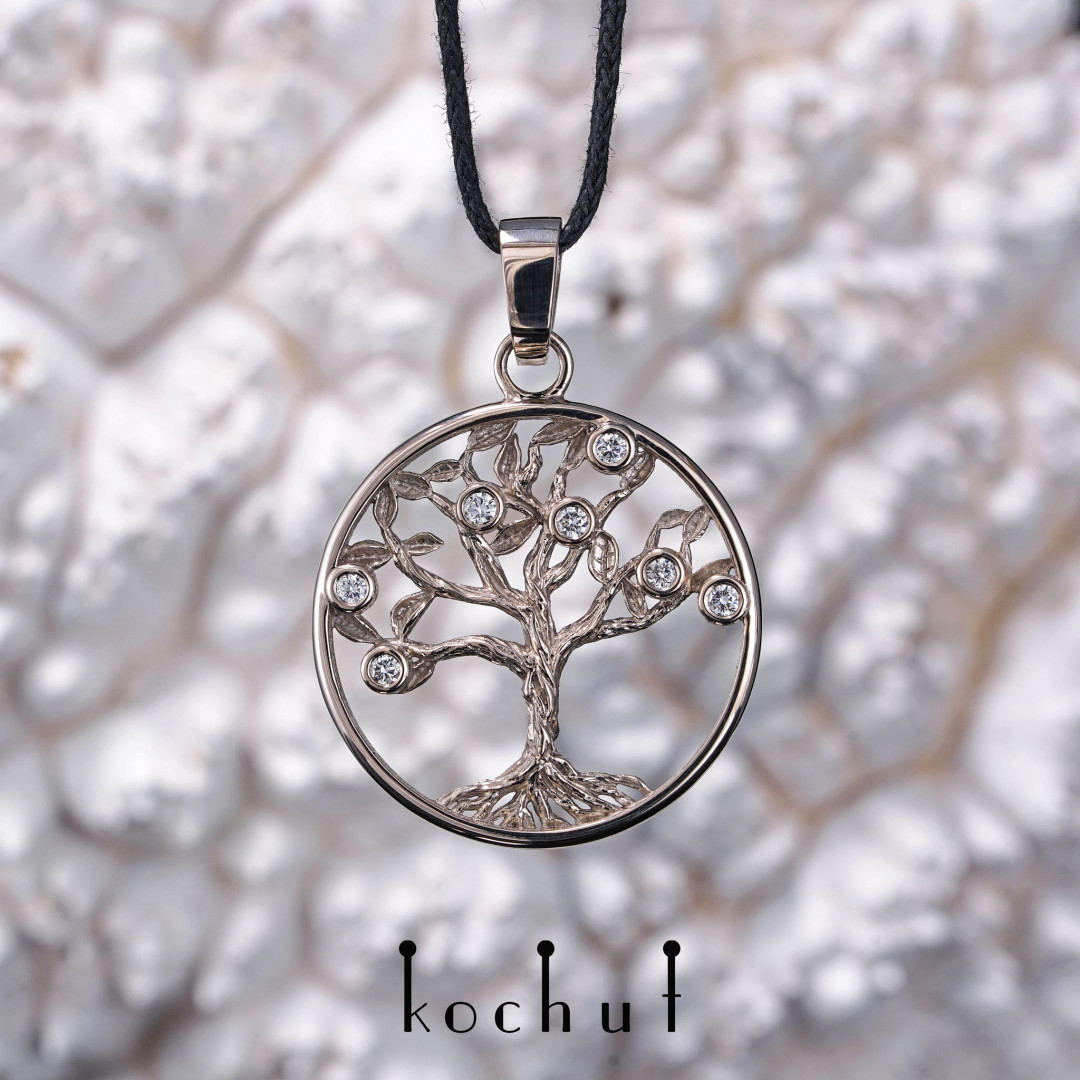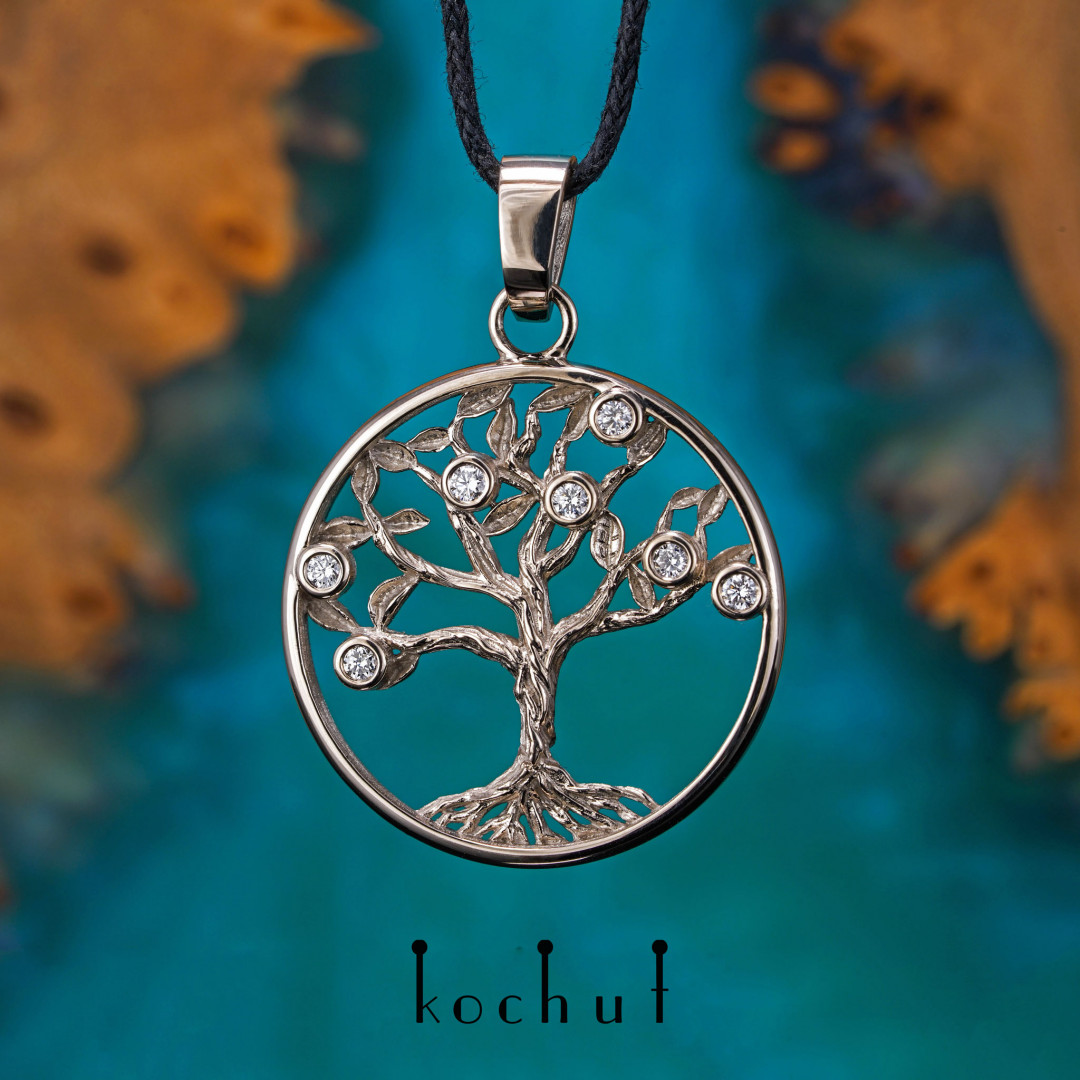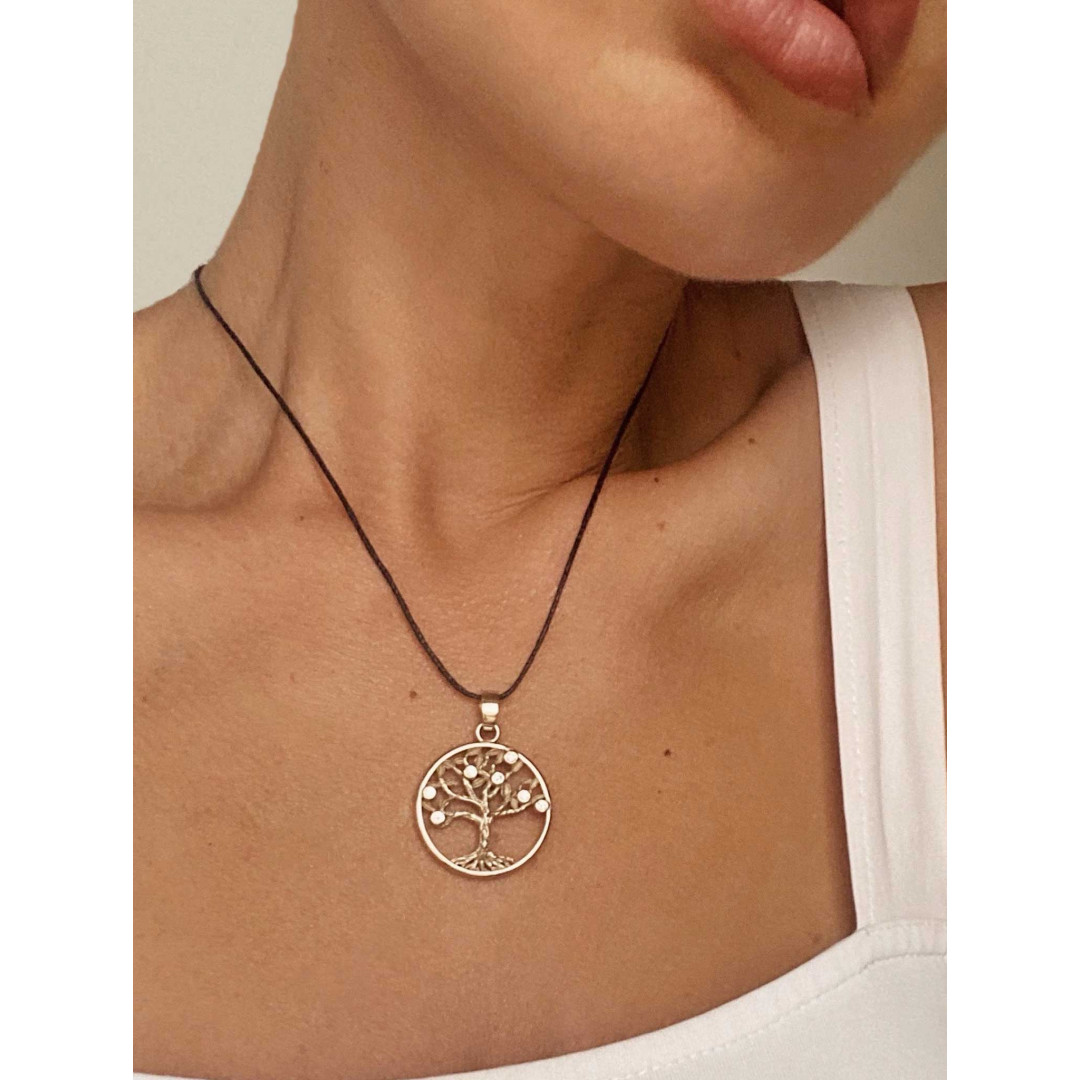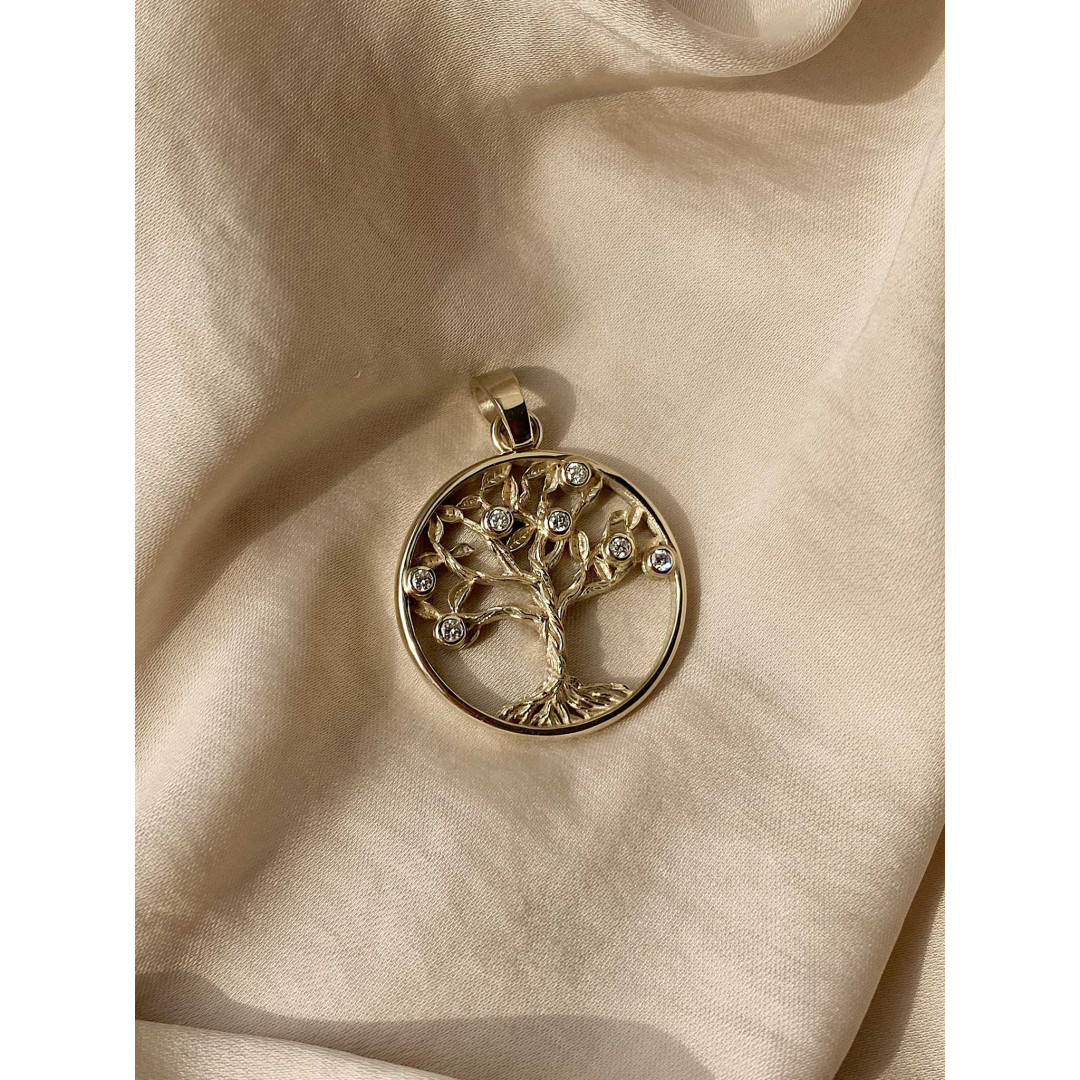 Pendant «Tree of life». Palladium gold, diamonds
Characteristics
Metal: Palladium 14k gold
Insert: Diamond 2 mm — 6 pcs.
Sizes: Diameter — 27 mm, height with eye — 38 mm
Description
Life is built on opposites and dissonances. Fire is water, joy is sorrow, fall is rise, doubt is confidence, truth lies, birth is death. But the world is striving for balance. Nature is wise: it does not create anything superfluous and deliberately preserves the internal balance.
Human life is also built on dissonances. Black stripes alternate with whites, luck intersects with troubles, stormy joy goes hand in hand with sad, cloudy minutes.
The highest wisdom is not to reconcile with destiny and to walk confidently through the dark gates of uncertainty and doubt. Wisdom — is not to fight the circumstances and furiously cut through the abyss of obstacles and ridicule. And the wisdom is not even to laugh through tears and forgive the world for all wrongs.
No. To be wise is to take real life into your consciousness and keep balance with your spiritual understanding. Neither anxiety, nor sadness, nor joy have an infinite denominator. Only man is infinite, and therefore his wisdom is to accept and approve the state of things in the universe.
Confucius said: «Among the fleeing stop, among the screaming shut up.»
The tree of life is unique in that it radiates tranquility and serene contemplation. We accept the pleasures of life, forgiving them for fragility and happily greet sadness, understanding its transience.
The tree of life is an important symbol of man. Wisdom, peace of mind and development is his spiritual trilogy. And in order to materialize it in your life, we created a pendant «The Tree of Life». The branches of the tree smoothly fill the silver space, revealing the mind, talents and spiritual potential. Each branch is a cell of consciousness and soul.
And when a person works hard to grow an internal tree, the Universe thanks him for help and gives beautiful fruits with a summer, golden fragrance. In this pendant it is sweet white diamonds, smelling of spring and freshness.