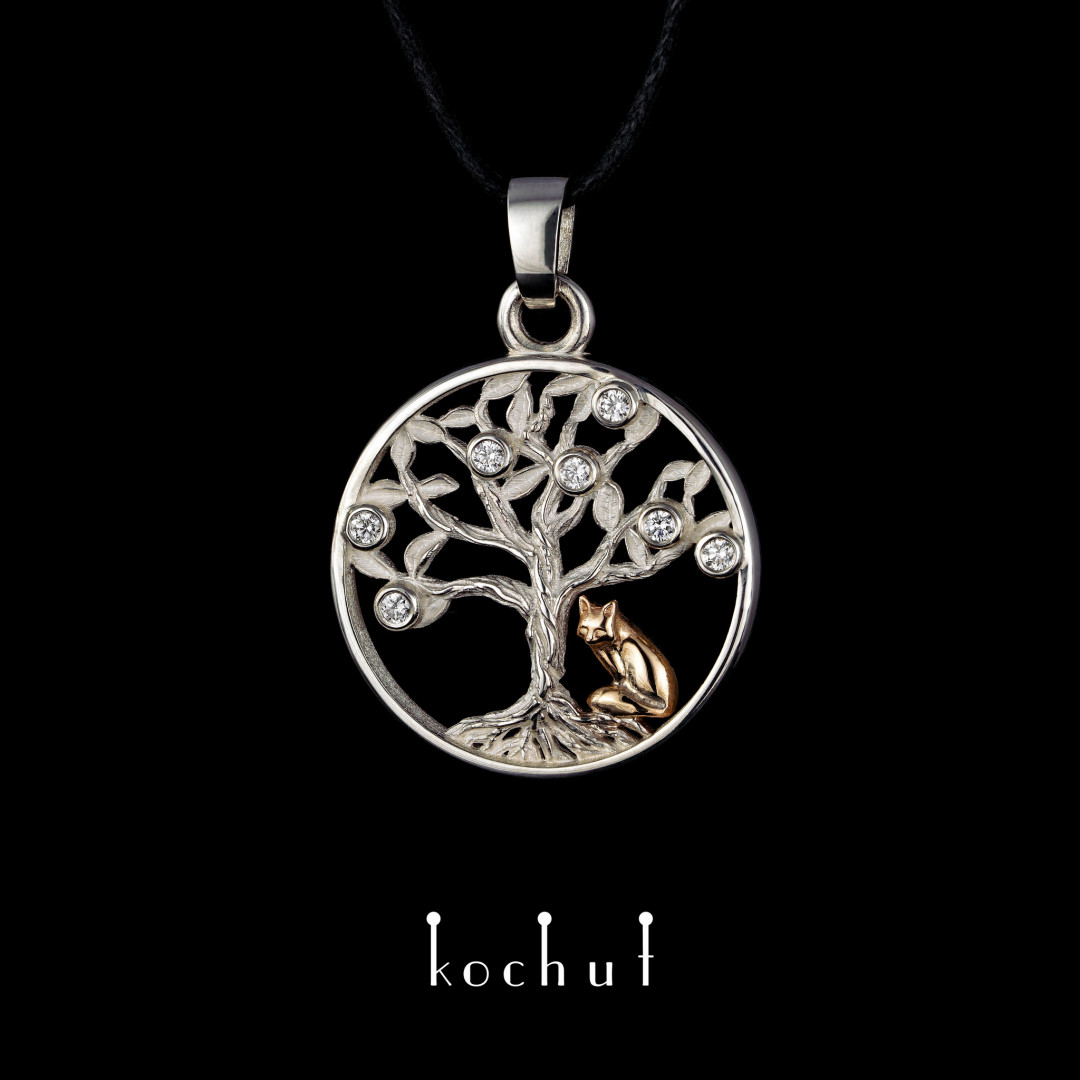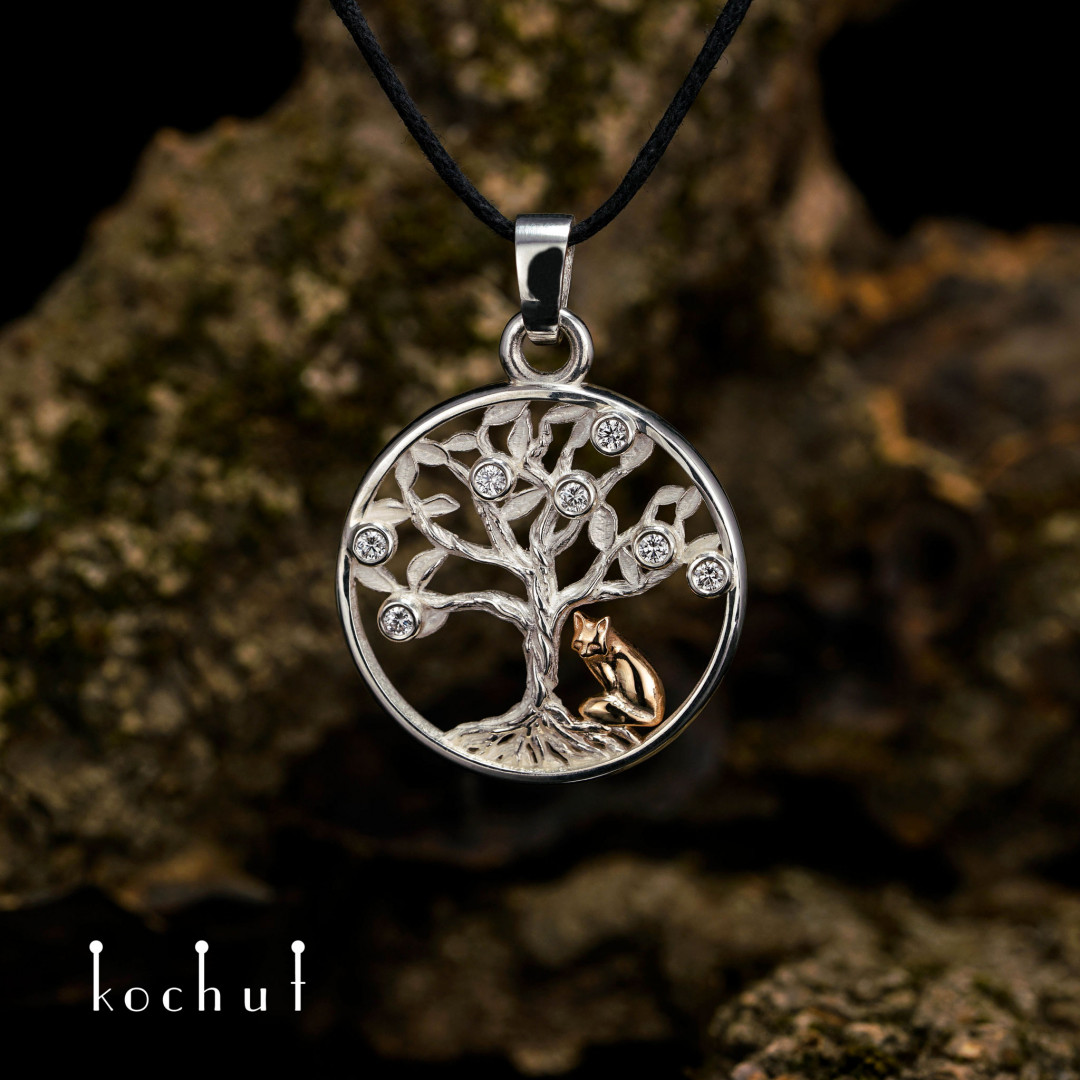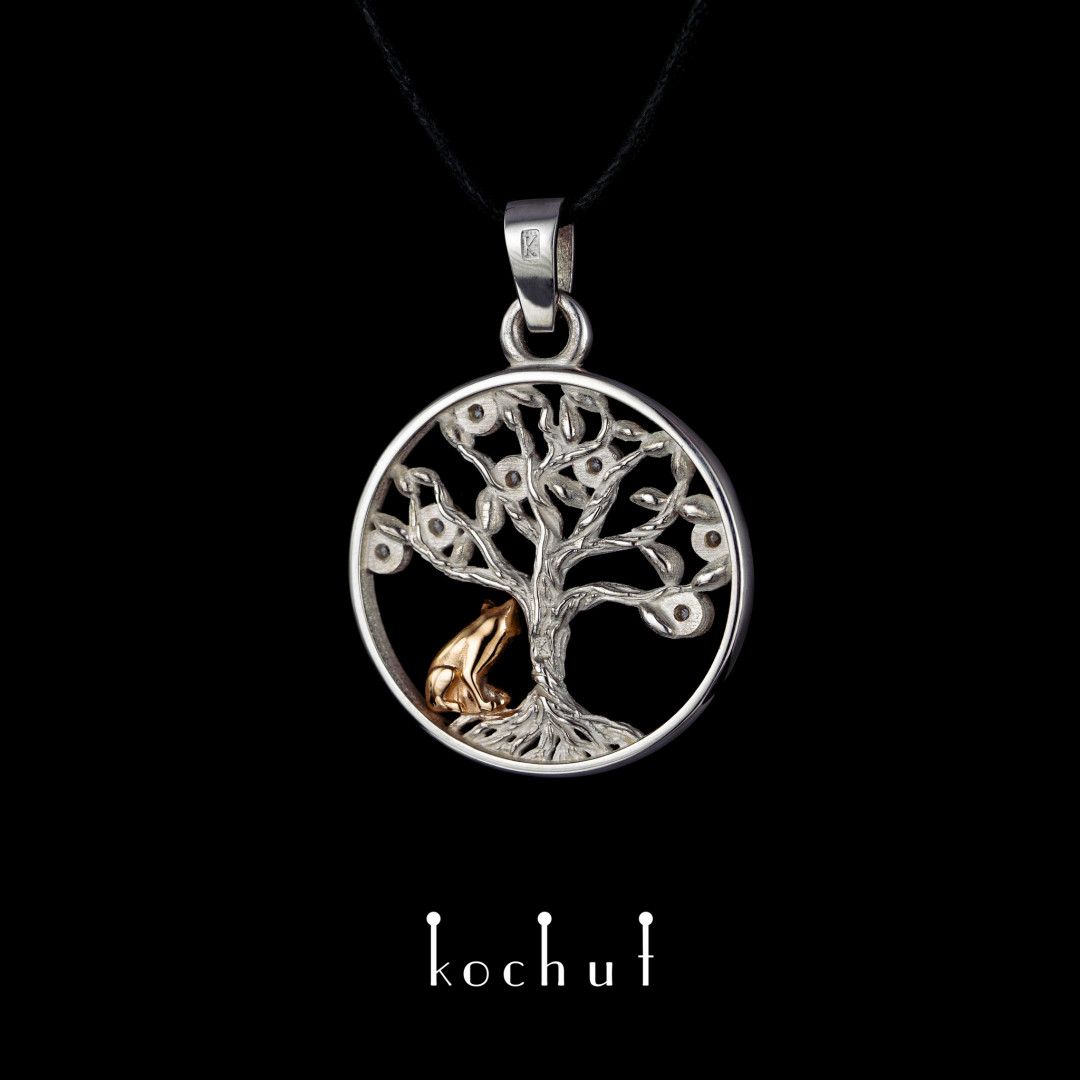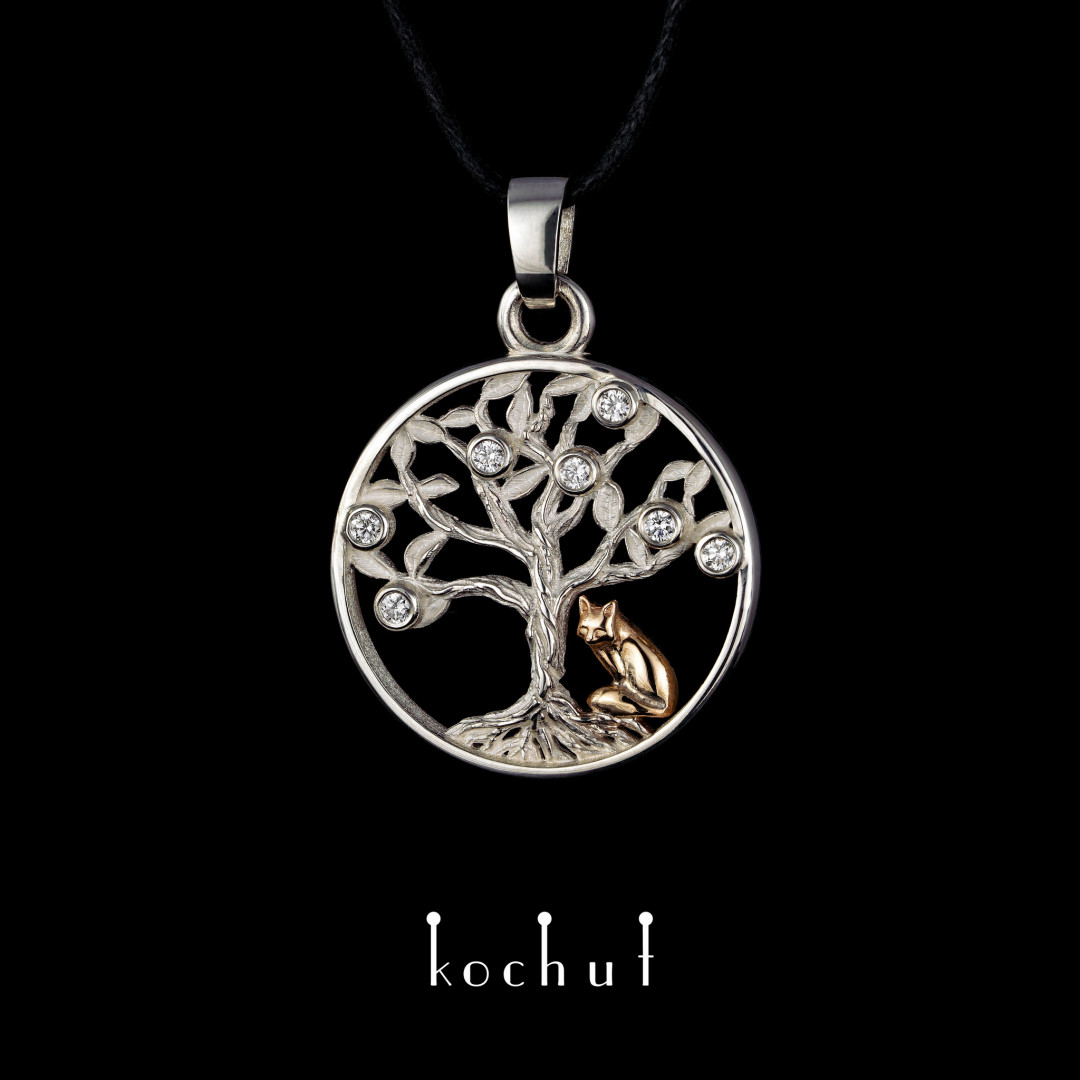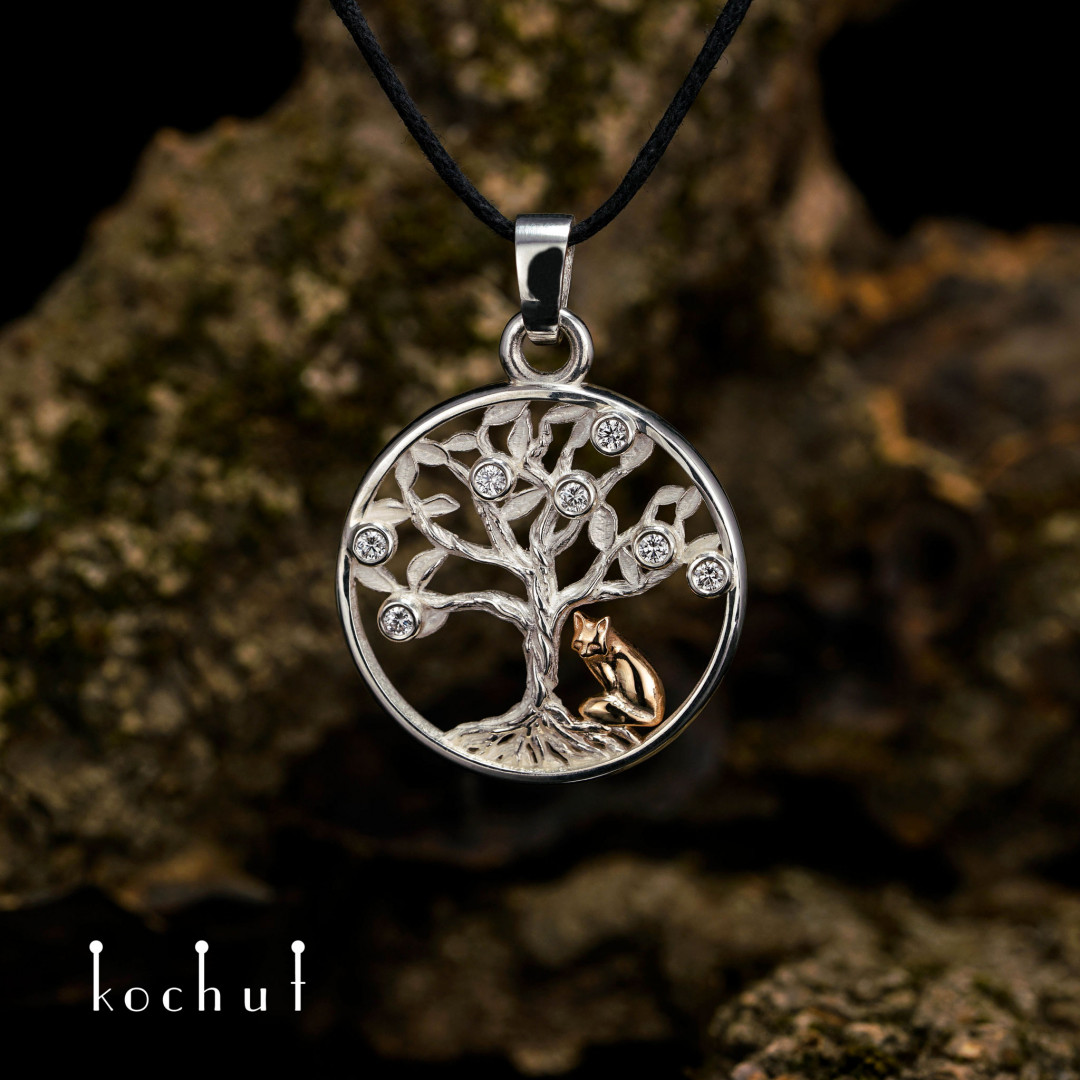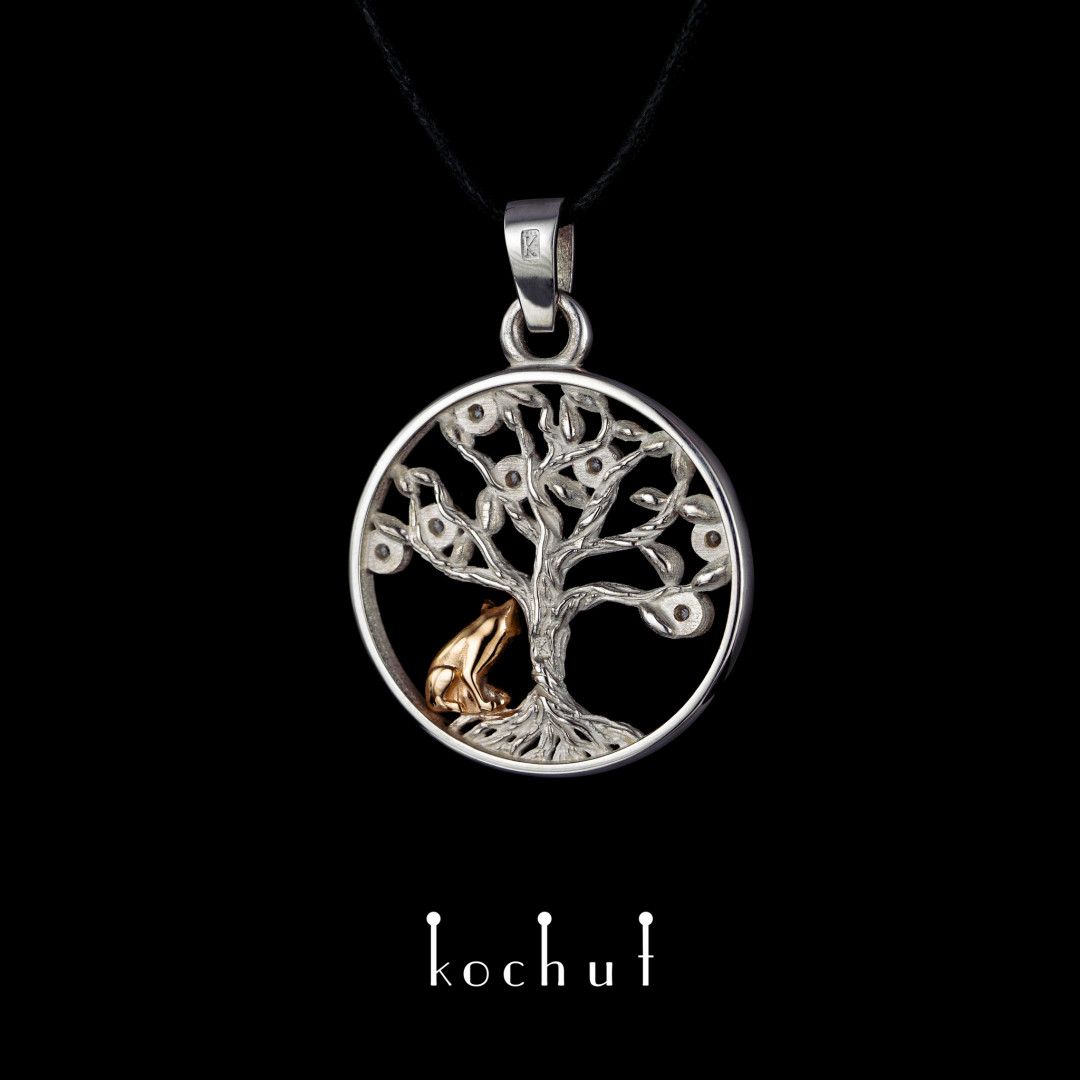 Pendant «Tree of Life with a fox.» Silver, red gold, diamonds
Characteristics
Metal: Sterling Silver and 14k Red Gold
Insert: 2 mm Diamonds — 7 pcs.
Sizes: Height with eye — 38 mm, diameter — 27 mm
Description
In the Scandinavian legends, a tree is mentioned that gave Odin wisdom and knowledge. In the Bible it is written about the tree of knowledge, God planted it in the Garden of Eden. In Ancient Armenia the tree of life was painted on the walls of fortresses and the armor of soldiers.
The tree is the oldest symbol of harmony of the world and man. Through the tree, a person is connected with the divine essence, because he passes a constant rotation of life. The tree is in an ideal circle, its branches are organically in contact with the points of the corners.
The tree is like the Universe, it is in constant equilibrium and smoothly passes from one state to another. The universe should not be logically correct, it is ideal from the point of view of harmony, and this is enough.
In the shade of the tree, a small creature hides a beautiful red fox, its red fur coat stands out clearly against the background of a silver tree. The pendant is made of silver, and the fox is made of red gold.