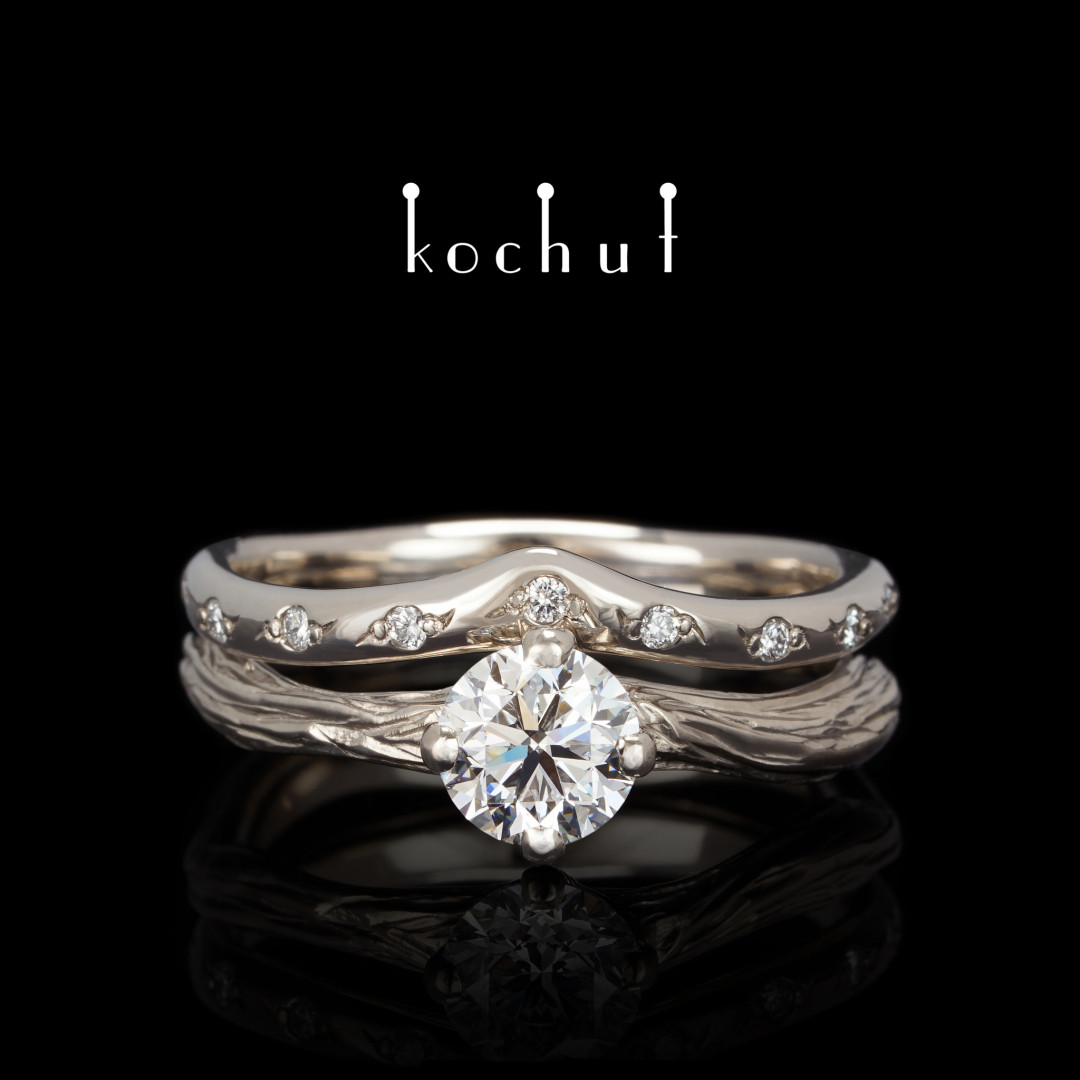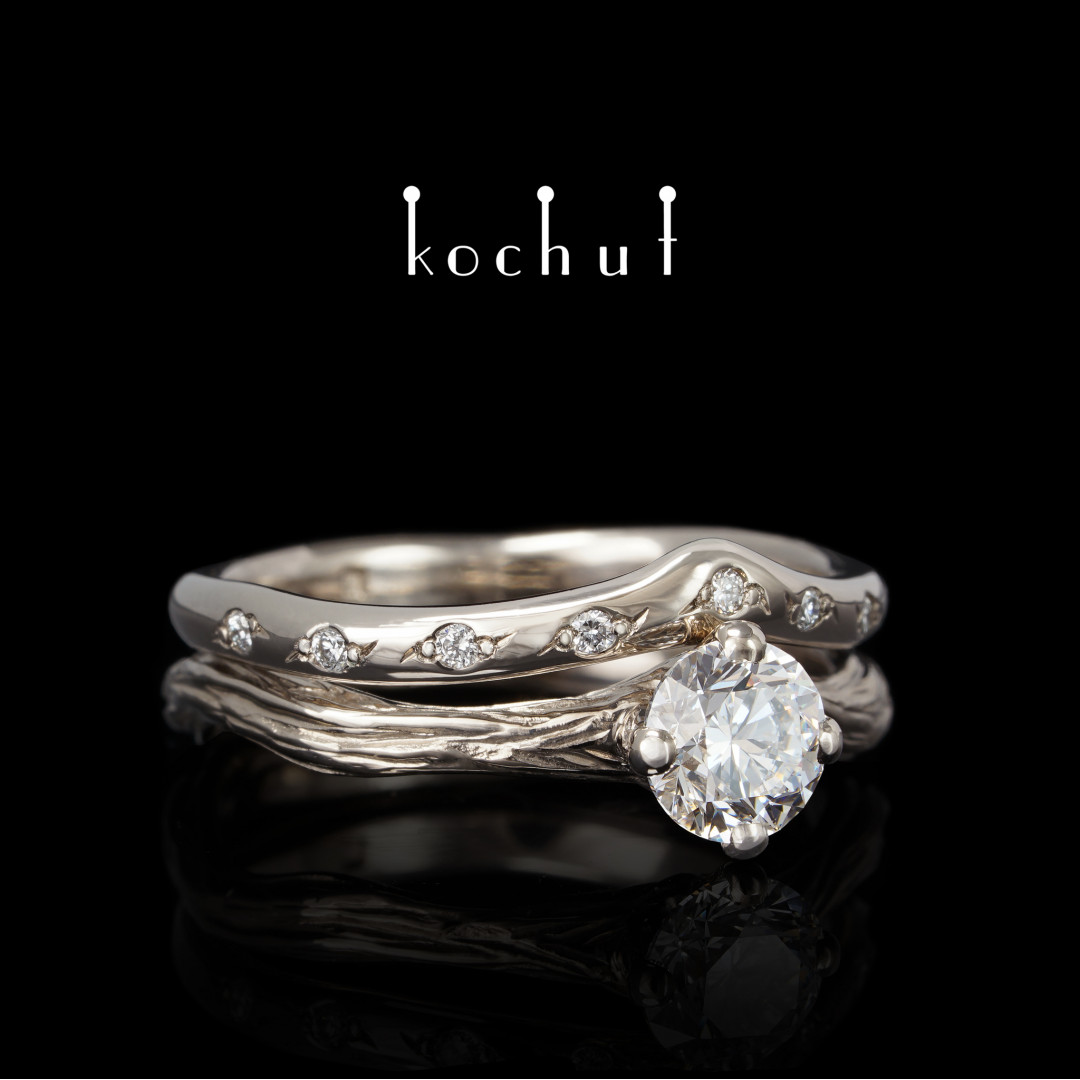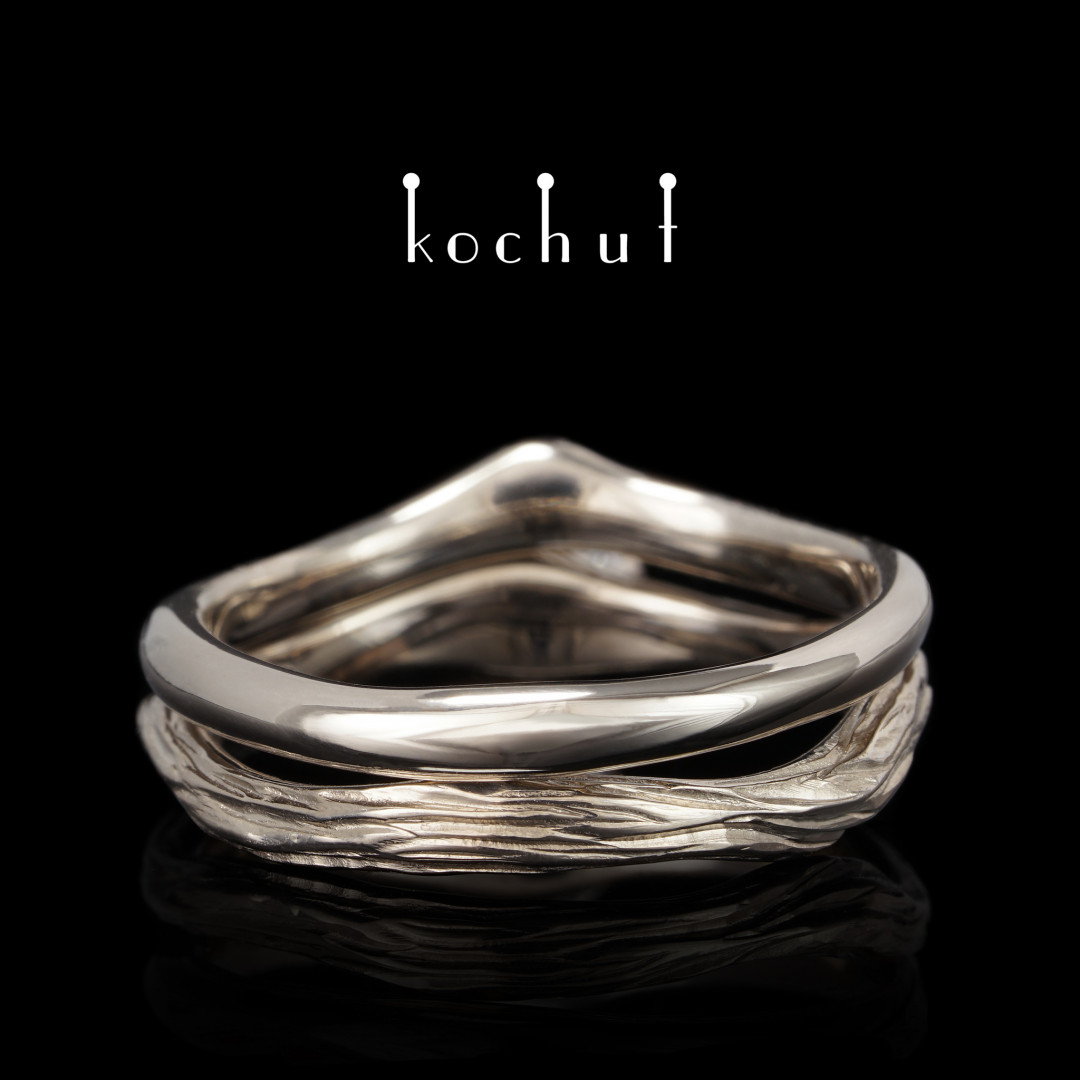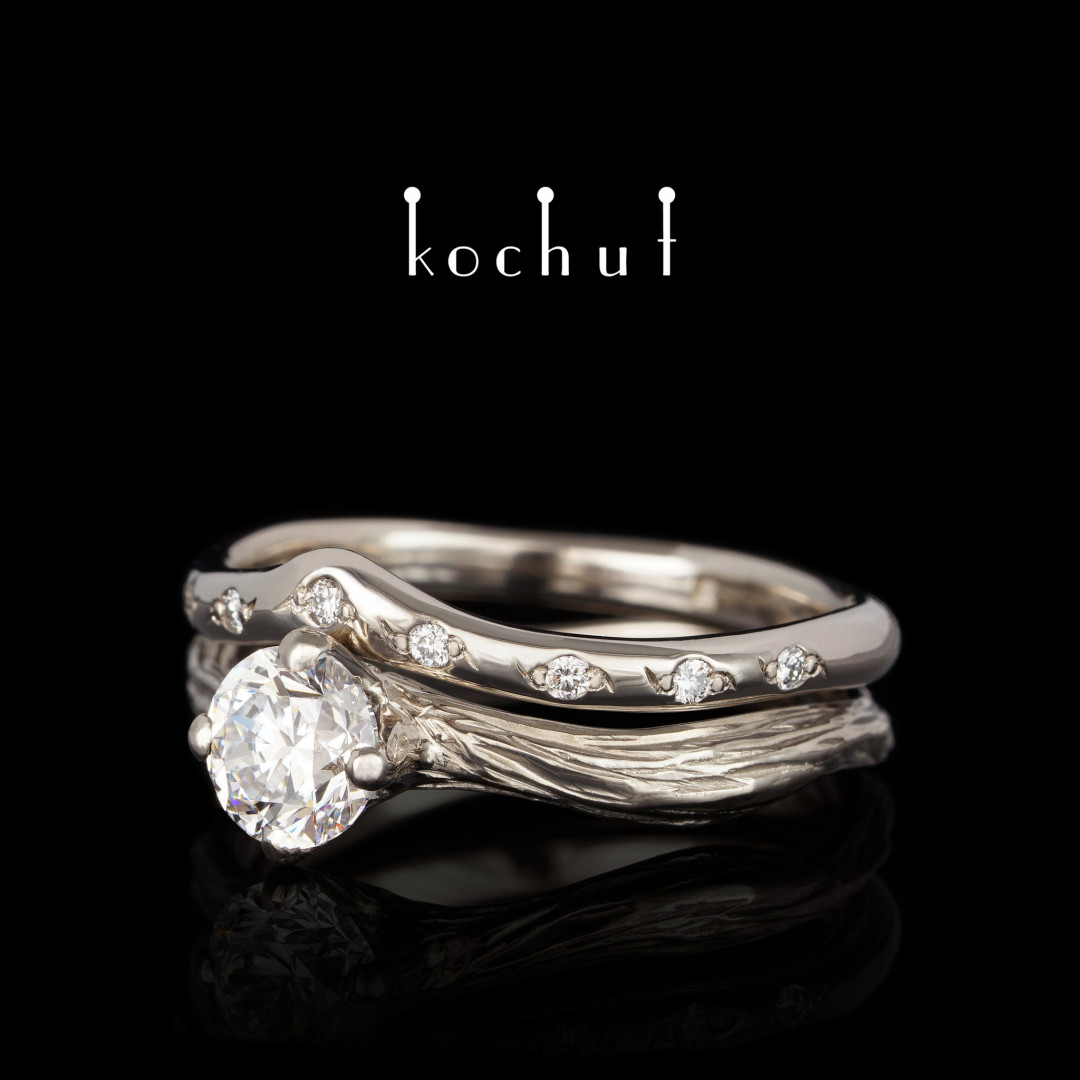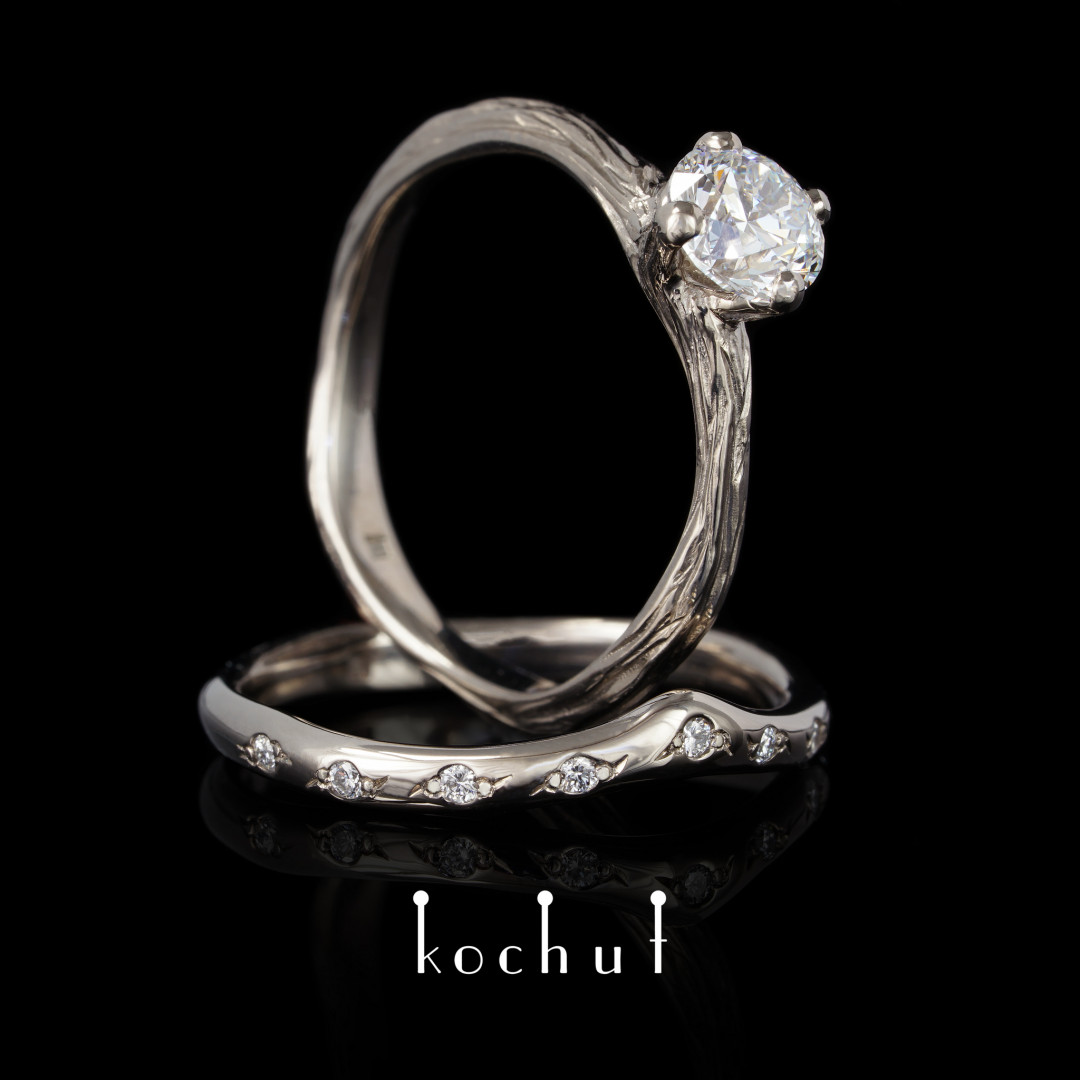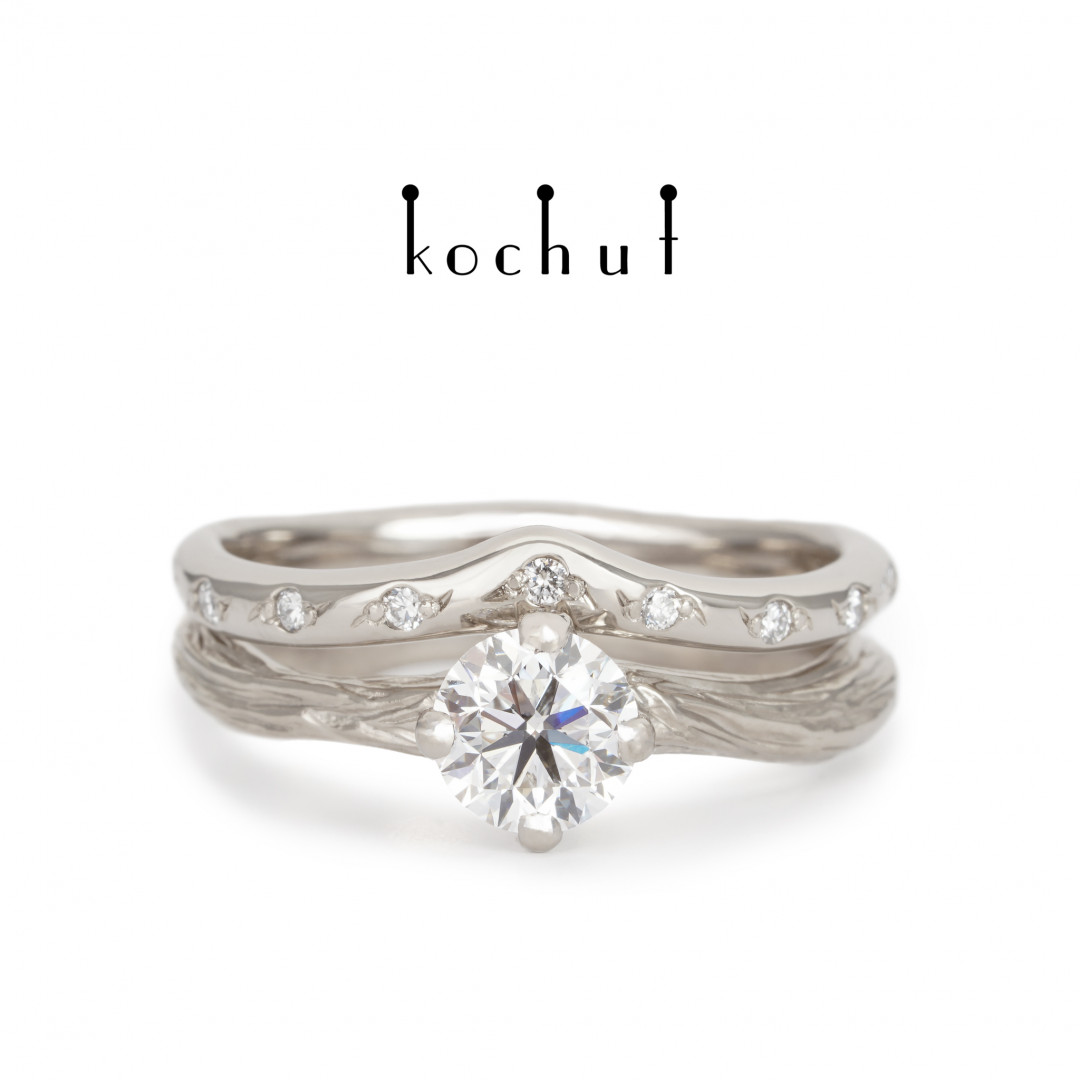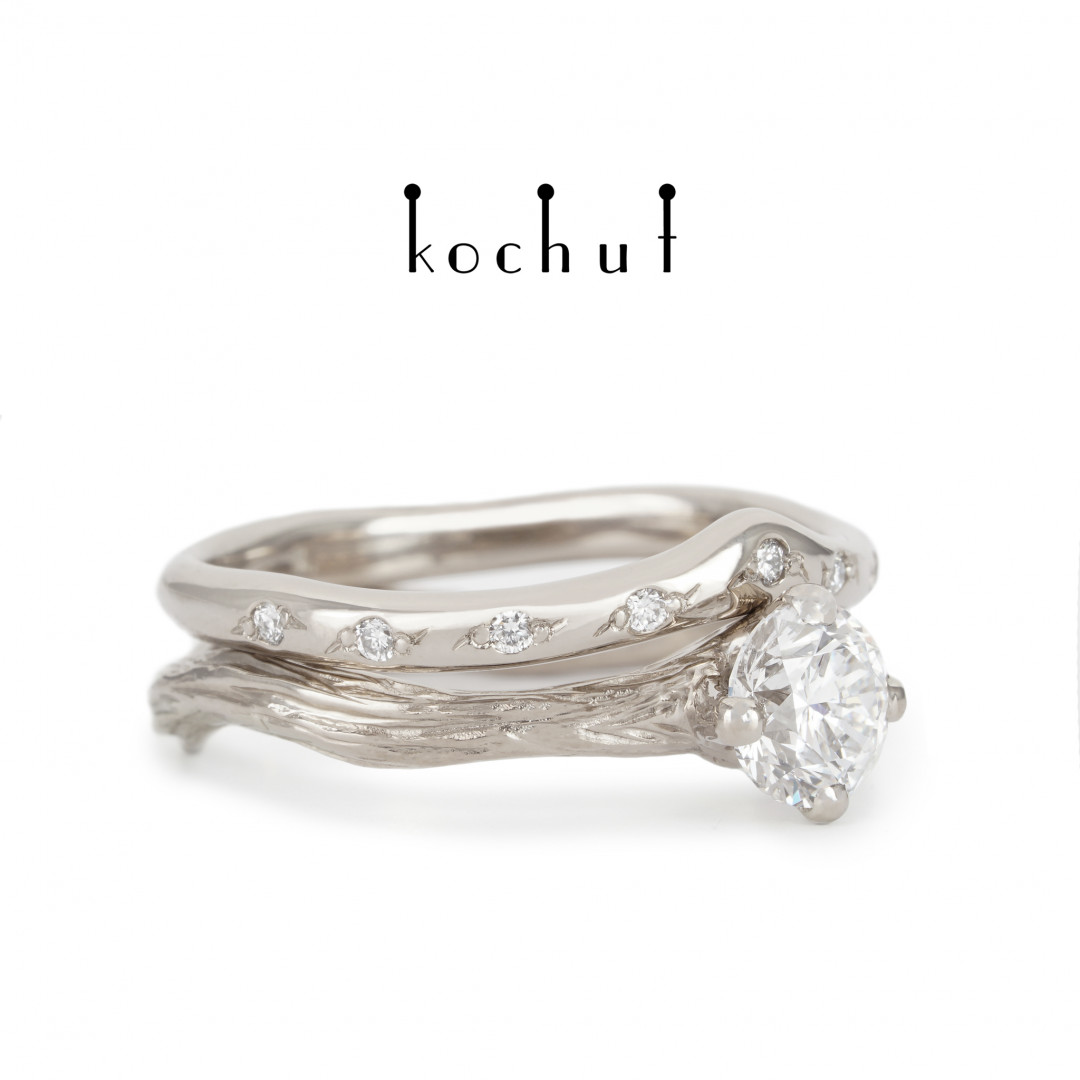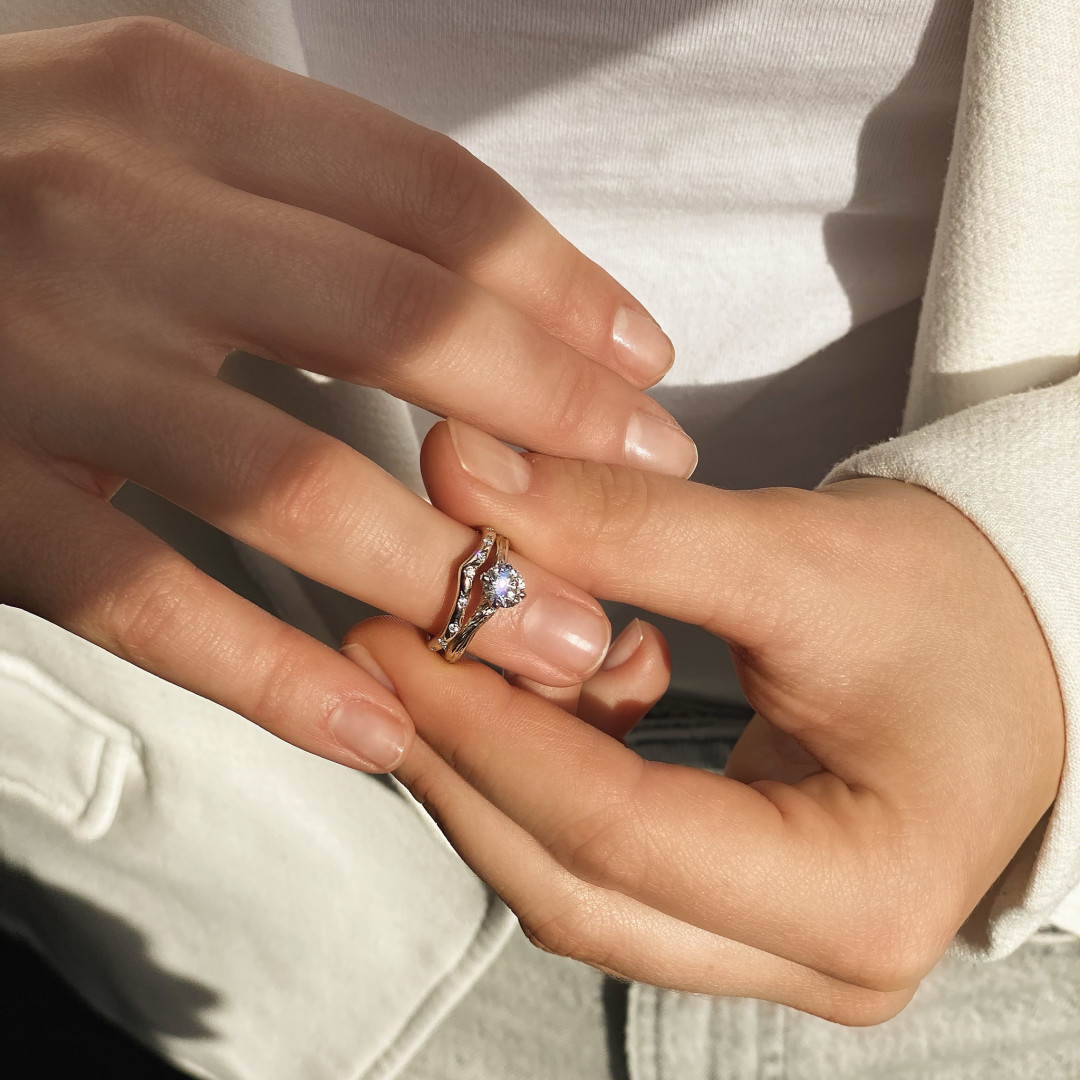 Double engagement ring «Elven tenderness.» Palladium gold, diamonds
Characteristics
Metal: Palladium 14K gold
Insert: Diamond 0.7 ct (5,52 mm), diamond 1,25 mm — 9 pcs.
Description
Tenderness is the most precious feeling which comes from love, friendship and sincere loyalty. You can't buy it, as well as can't steal, lure by cheating or force. Tenderness is like a small ball in the solar plexus which takes over a part of the lover's breath.
Tenderness is a feeling at the tips of your fingers, in your heart, in the deepest corners of your soul and peaceful dawns by the sea. Tenderness — is a pensive smile in her eyes. It's a constant attribute of love, its main advisor and companion.
Imagine for a moment this greatest feeling suddenly multiplied by two, becoming even more splendid and overwhelming. Perhaps, drops of fantasy world are still cooling down in it, as per legend, elves were kind and gentle creatures. They give their feelings to flowers, the sun, animals, the earth and one another.
A person who feels so many unique feelings inside cannot be poor or unhappy, the only thing he needs is being happy regardless of the time and events.
Omar Khayyam once said that the greatest strength lies in the kindness and tenderness of our hearts. As well as the great power lies in the alliance with precious metals and stunningly beautiful gems.
Our ring from the «Elven tenderness» collection proves another time that tenderness can have a material, physical form and be sensible to a touch or a heart.
The wavy tiara is topped with white diamonds.
This ring is designed only for three fantastic creatures: angels, elves and women.